At first glance, photography may seem like a reflection of reality. Yes, the camera sensor faithfully captures photons from the scene that pass through your lens. But which scene should you point at? It's all up to your interpretation. Or, to match the theme of this article, down to your interpretation.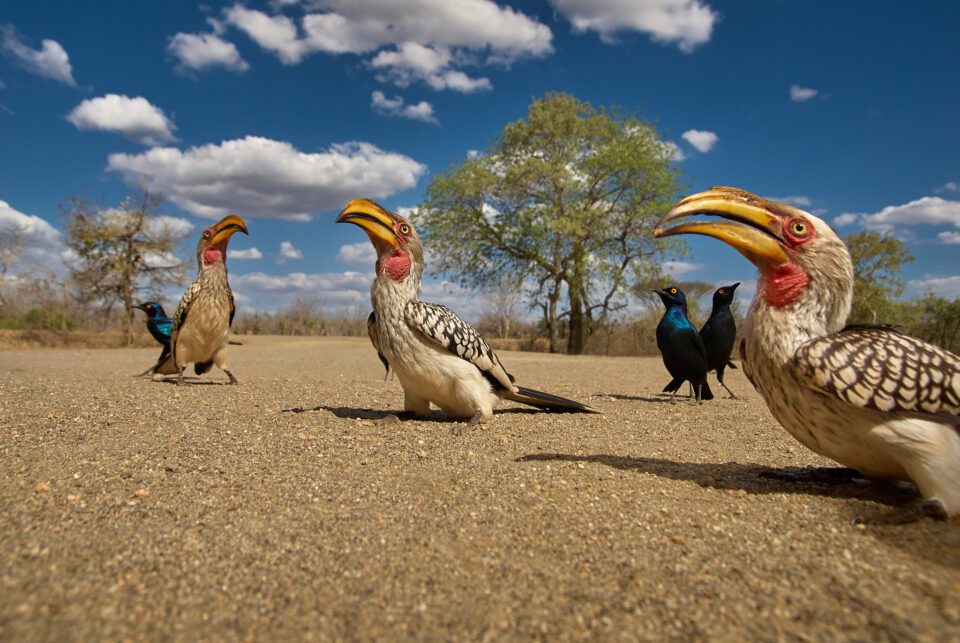 When photographing wildlife, you often have limited control over whether the subject is above you, below you, to your left, or to your right. Somewhat fatalistically, you have to take the situation as it comes.
But you do have some leeway. We all know how dramatically you can affect a scene by taking a few steps to the side. That can be enough to make distracting elements disappear and frame your subject beautifully.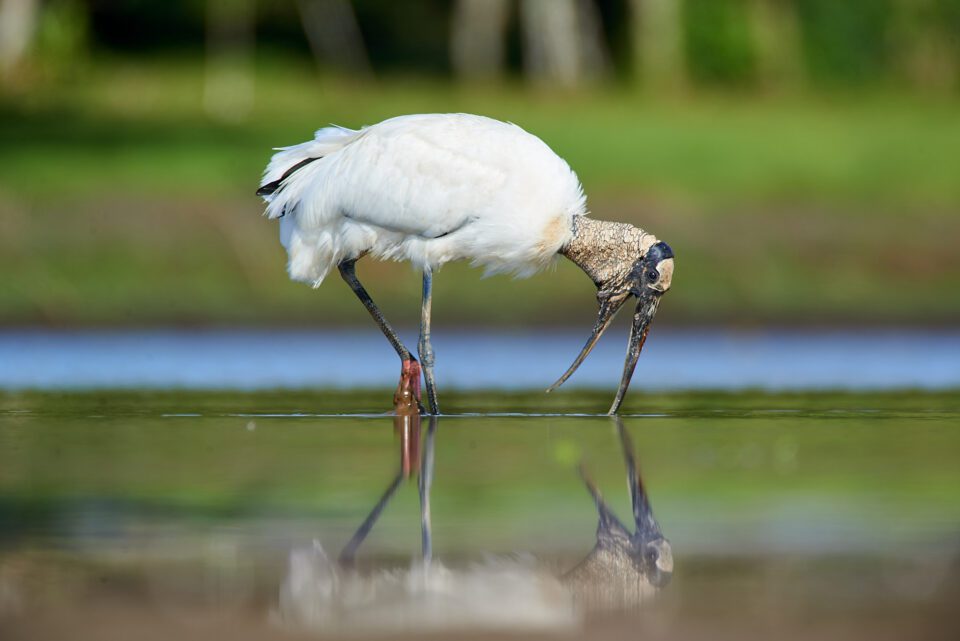 While moving the camera left and right primarily changes the character of the background, changing the camera's height has an even more dramatic effect. It completely changes the character of the subject, and of the story you're telling.
What is my default camera height? It's eye level – not my eyes, but the eyes of the animal (or even the person) that I'm photographing.
The relative height from which you shoot has a big impact on a number of things. First and foremost, it affects how large we perceive the animal to be in the photo. By shooting from underneath the subject, we make it look bigger. By shooting from above, it looks smaller. This is especially apparent with wide-angle lenses.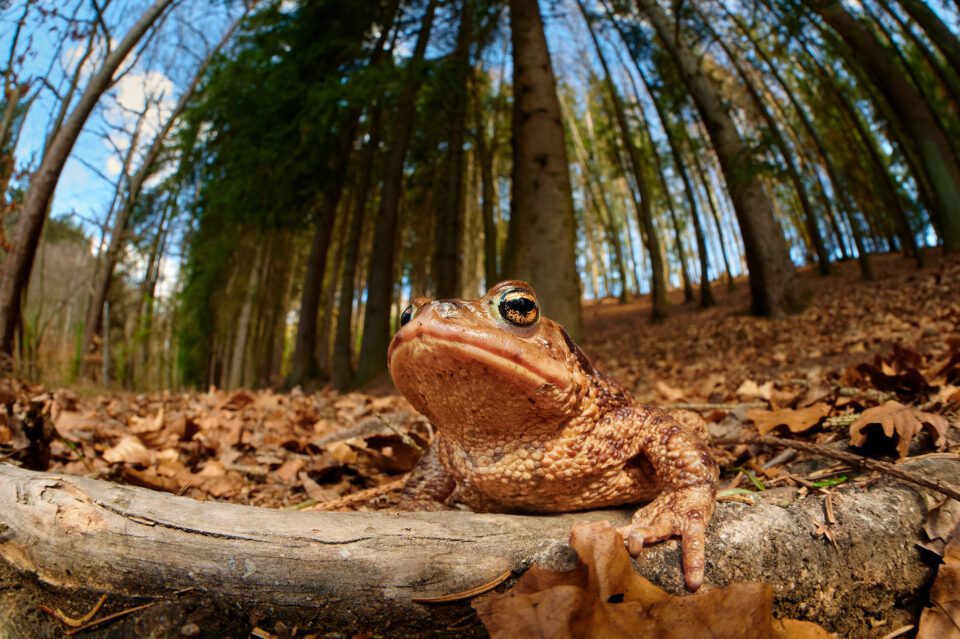 But more than that, an eye-level view lets your viewer look into the subject's eyes from their perspective. It's a way to connect with your subject that can be difficult to achieve otherwise.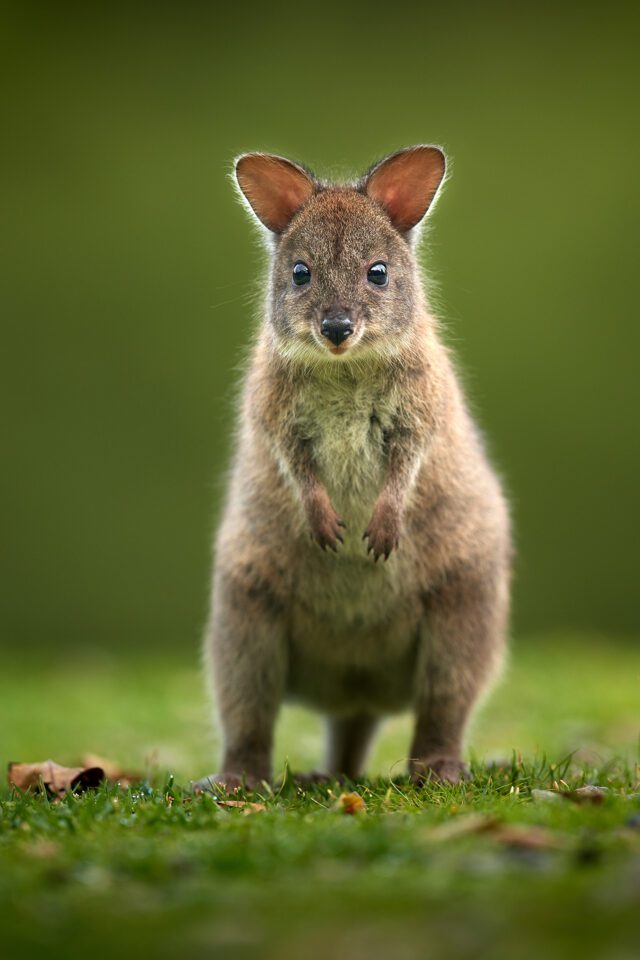 Then there's the question of the background. If a small animal is walking along the ground, try to imagine how the photo would look if you stood up straight and photographed it from your height.
Most often, the result would not be as pleasing. The background of your photo would be so close to your subject that it will remain essentially in focus. The photo will likely have more distractions and lack some compositional breathing space. Of course, there are exceptions to every rule – but it's not a typical recipe for success.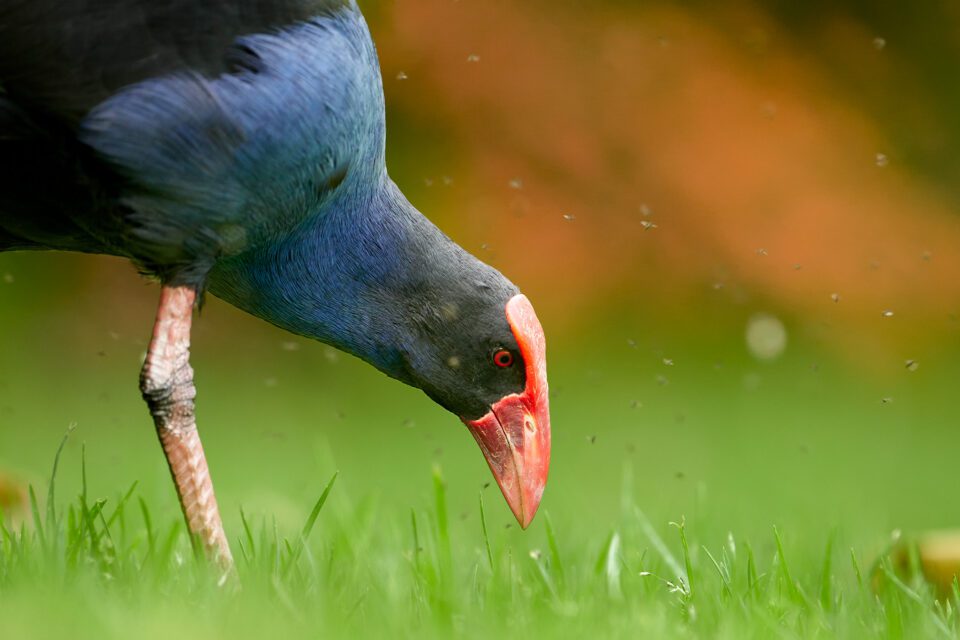 You'd be amazed at how many times I've seen owners of super expensive cameras thwart the potential of their equipment by composing thoughtlessly. Often, it takes so little – just meeting your subject at its level.
I always bring a mat with me for this reason. I sit down, slide in the tripod legs, spread them out, and wait. If that's not enough, take the camera off the tripod and place it directly on the ground.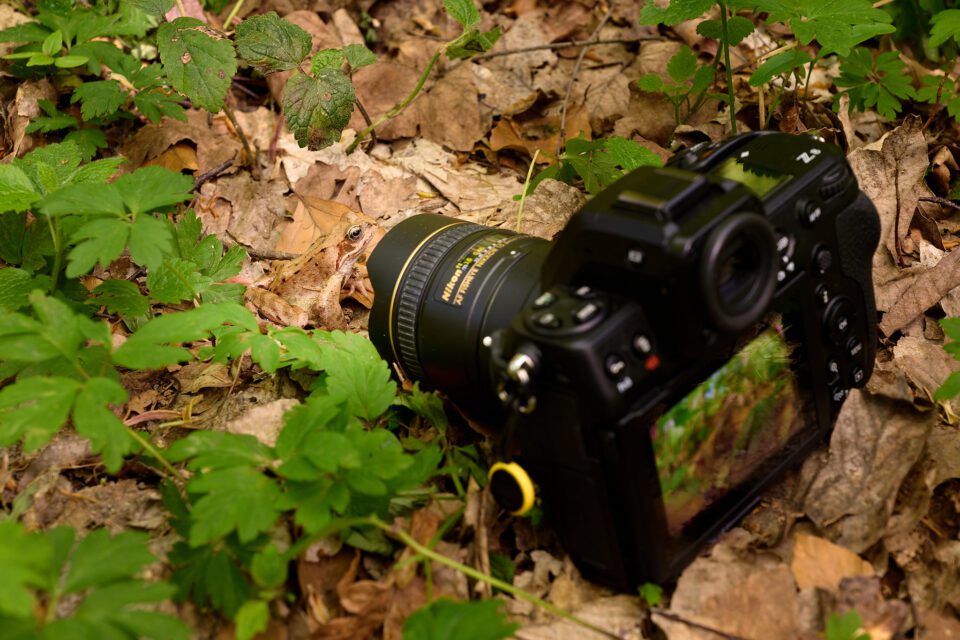 This is an activity where it's handy to have a camera whose screen can flip up, whether one of the newer DSLRs or mirrorless cameras. However, for the full experience, I tend to lie down and look through the viewfinder anyway… even in the mud or in a puddle.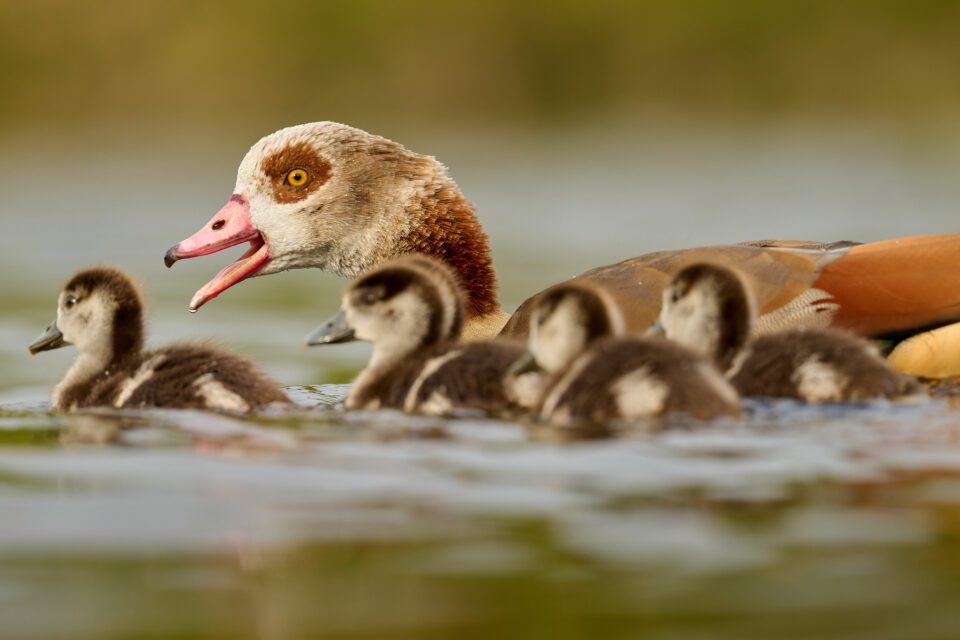 That doesn't sound appealing? Well, look on the bright side. What other creative activity lets you you lie down all day long? And think of the rewards! The compositions from your subject's eye level will be worth the discomfort.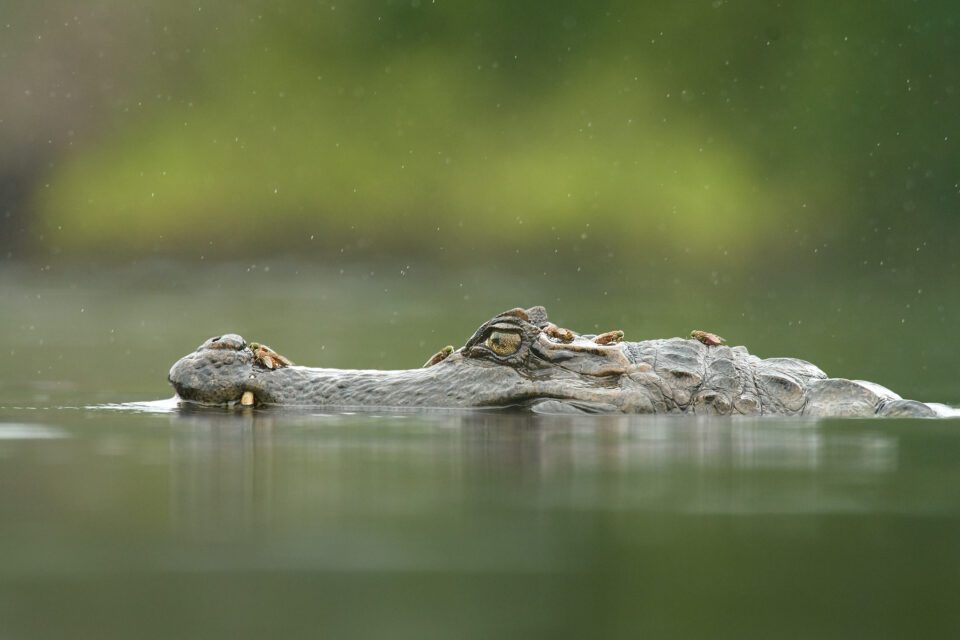 When photographing animals on water, the same is true, but there is an added benefit. If your lens is almost touching the water and the surface is calm, you can double the number of animals in the photo by including their reflections. Alternatively, if the wind is blowing and there are ripples on the surface, you can get beautiful backgrounds and foregrounds with picturesque bokeh.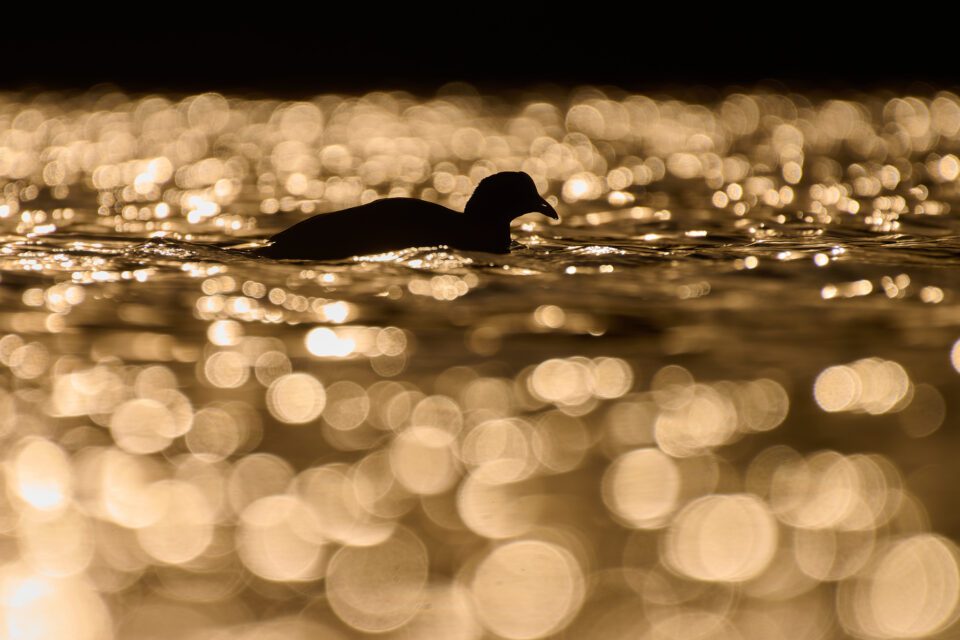 I hope I've convinced you that sometimes it's better to bend, sit, or even lie down when taking a photo. Even a small change in your camera's height can make a dramatic difference in the quality of your photos. And when you're at ground level and you take a moment to look away from your camera, it's sometimes refreshing to see the world from a different perspective.