It's been a while since we had a tip for beginners, so here is a quick post for the wildlife photographer. It's not uncommon for friends of mine to see a photo like the one below and for them to ask where I took it. Quite frequently my response to them is, "From the window of my car." They usually laugh thinking that I am joking and then I tell them that I'm serious. If you take many wildlife shots, you will quickly realize that oftentimes animals are acclimated to cars and if we stay inside them, we don't stress them as much and they don't flee as fast.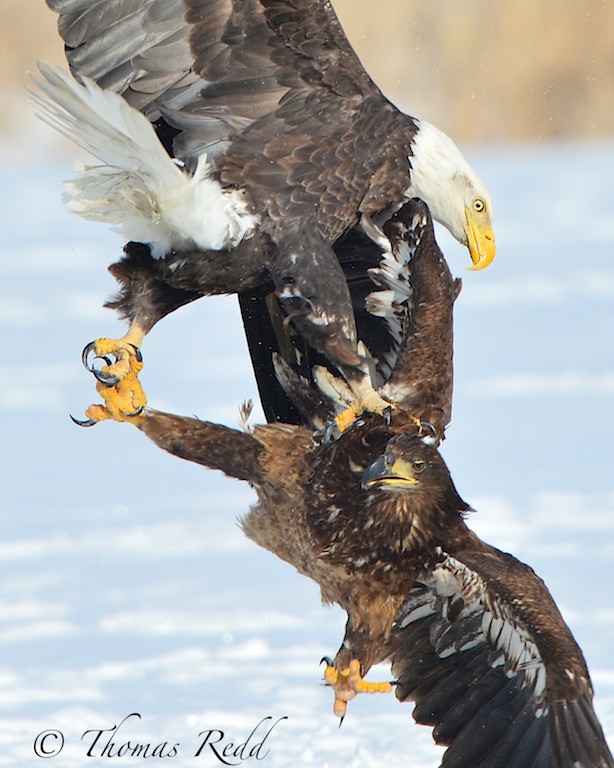 Thus, one of the most effective blinds from which to photograph can be your car which allows you to approach much closer than if you are outside walking. Taking photos of wildlife often involves using long lenses and of course, keeping them steady is critical. However, a tripod just isn't handy or convenient when you are sitting in a car, so what to do then? Well, an indispensible tool in your kit is a bean bag.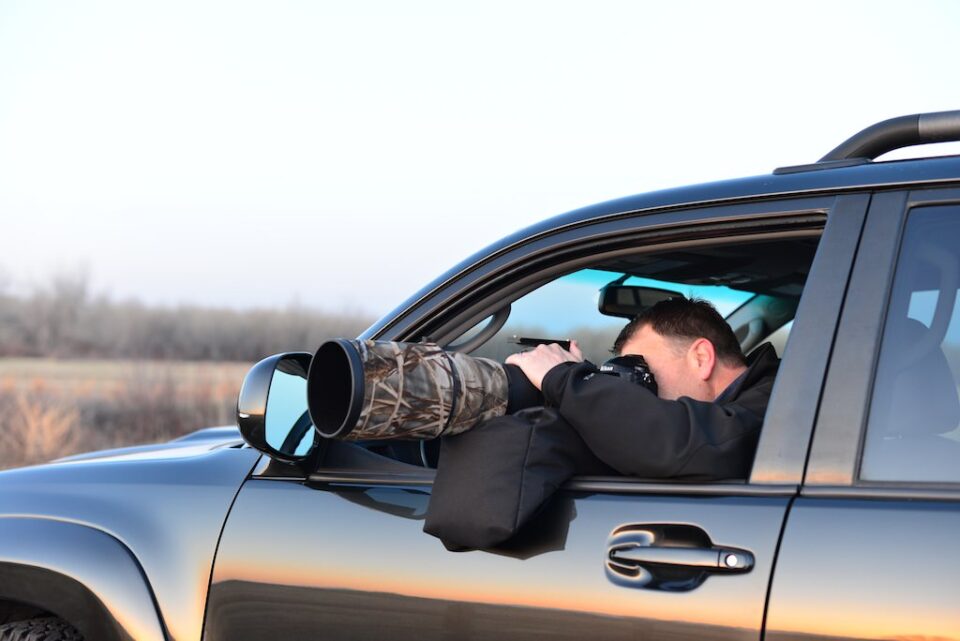 While you could make your own, there are a number of bean bags available commercially with each one having some differences. With these differences, the cost can range from as low as $30 to up to $130. So to be of assistance, we have put together a list of some things to consider when choosing the right bag for you:
1) Mounting Plate
Some bean bags, such as the Apex Bean Bag come with a plate on the top surface that allows a ball or gimbal head to be used. This adds to the cost and weight of the bag but it can make panning easier.
2) Weight When Filled
Most bean bags come empty and you fill them with the material of your choice such as beans, rice, buckwheat shells or plastic or styrofoam beads. An obvious advantage of this is for shipping and travel. It keeps the size and weight to a minimum until you need it and almost every country has beans or rice or something that you can use to fill it. What you use can be a matter of preference and convenience.
The heavier the fill, the more stable it can be, but obviously, it can be a burden to carry if needed. I have mine filled with buckwheat shells which are light, yet they absorb the vibrations well. Recently while out shooting, a friend picked up my bean bag to hand to me and he was surprised by how light mine was compared to those filled with beans.
3) Platform Dimension
The platform needs to be wide enough to cradle the lens and deep enough to balance it. If it's too shallow in depth (front to back) then a large lens may not balance well on it and may pivot unwantedly. If you have large lenses such as 500mm f/4 or larger, then you want to make sure that the support is large enough to accommodate it.
4) Material
It should have a non slip surface on top along with inner sides of the legs or saddle that are soft enough so as to not scratch the paint on your car. It needs to be durable enough to withstand the weight your camera/lens combo without stitches breaking or coming undone. Besides, you just never know what could happen to your bean bag. A friend of ours, Barbara Fleming who runs photo tours with another friend and guest writer, Russ Burden, was on a safari recently and experienced the following:
Now most of us will never have a cat try to let the beans out of our bag, but durability is a good thing!
5) Water resistance
Lastly, consider a water resistant or waterproof bag because if the bag gets wet, your beans may get moldy and pretty nasty. If your bag isn't water resistant, you can buy water repellent spray and treat the bag yourself.
The filler in the bags helps to dampen the vibrations to steady the lens and camera from shake. If you have doubts, rest a lens on the window of the car and take a shot, then use a towel or some other cushion and take another shot, compare the two and you will see a difference. Bean bags are great for shooting from car windows, but also are handy for making a rest on the hood of a car, a fence or a pole. They are also good for shooting from the ground to get a low perspective.
I like the bag that I have from The Vest Guy which is also available through B&H photo. It's affordable, durable and the platform is large enough to rest my d4/500mm combo without holding it, thus giving my arms a break and making it easier to shoot for extended periods of time. Panning is a bit of a challenge but if I anticipate that I may need to pan, then I will sometimes put my left hand underneath the lens and rest my hand on the bag so that it is ready to move if needed.
I am embarrassed to admit that in the past, I usually just threw a sweatshirt or jacket over the car window and used it to rest the lens. Then a couple of months ago I finally used a real bean bag and I immediately realized what I have been missing. It gives your arms a break and makes for more comfortable shooting while at the same time minimizing camera shake. So if you don't currently use a bean bag to steady your lens when shooting from a vehicle, you gotta make one or buy one but either way, get one. You won't regret it.