Buying a DSLR often means having several accessories to go with it, among which are lenses. But choosing your first lens isn't easy – there are so many choices available at so many different price points, which can make it quite confusing for a beginner to find a lens for a particular need. In this article, I will discuss several budget Nikon fast prime lenses most suitable as a first step into the fixed focal length world. Which Nikon prime should you buy first? Which one would make the most sense? You need a lens to stay on your camera for years to come, you need it to be good for family portraits and some occasional snaps. Or maybe even for your future photography business – who knows?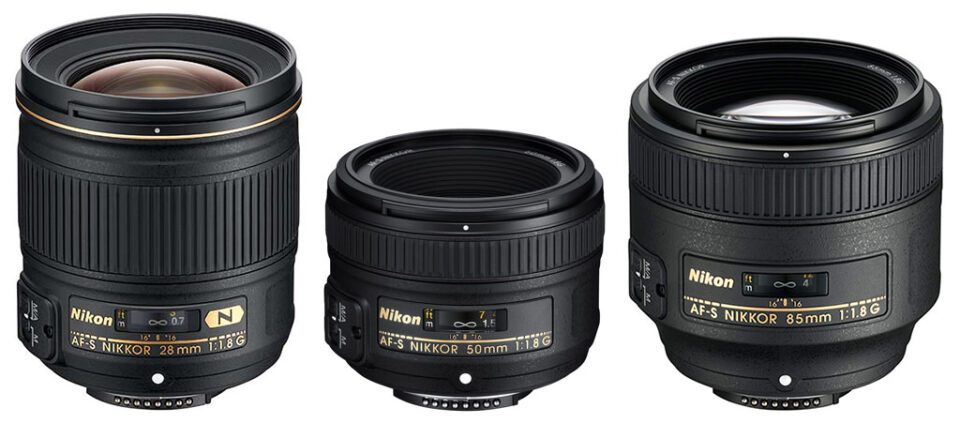 Well, read on as I highlight the strengths of each affordable fast prime Nikon has to offer. I hope this article will help you with this tough choice most of us had to make at one point or another.
1) Why Buy a New Lens?
So you bought yourself a brand spanking new DSLR and now you want better pictures. Where do you start? When our images do not turn out good, we usually blame the camera, without even having the patience and time to learn how to use it. Do you find yourself using the camera in Auto mode all the time? If yes, then why don't you first educate yourself and learn what those other "PASM" modes are for? We have plenty of beginner tutorials on this website and our photography tips for beginners page is a good place to start.
So before you start deciding on whether you need a new lens or not, make sure to do some quality reading. After a little while, you will realize what you are missing and you can then begin your quest for purchasing new lenses to complement your DSLR camera.
Why would one want to buy a new lens? If you got your DSLR with a kit lens, you might already know that the kit lens is a good all-around lens, but it has some major weaknesses. One of those weaknesses is its maximum aperture. Kit lenses like Nikon 18-55mm f/3.5-5.6 have a variable aperture, which changes as you zoom in to a longer focal length. The bad news is, they start at a pretty small aperture of f/3.5, which can be already too slow for photographing subjects in low light environments. We get plenty of requests from our readers, asking us how they can get better pictures indoors without using flash. Aside from increasing ISO to a high number (which can result in a lot of noise) our answer is typically to get a faster prime lens. Why? Because the difference between a fast prime and a zoom kit lens in terms of shutter speed can be substantial. Think of it this way – if you are taking a picture of your child at 35mm, 1/8 of a second @ f/5.6 using the 18-55mm lens, just by using a lens like Nikon 35mm f/1.8G, you can increase that shutter speed to 1/80 of a second! If this does not make sense to you, read the understanding aperture, shutter speed and ISO articles (and don't forget to read this article that summarizes them all). Hence, a lens can make a huge difference in such environments. And that's not even all – there are plenty of other reasons. Read our prime vs zoom lenses article if you want to find out more about the advantages of either lens type.
The biggest flexibility DSLR systems give us is the choice of lenses. Some work best in dark environments, others offer versatile zoom range. Certain lenses are valued for their lightness or dependability. Unfortunately, you can't have it all in a single package – as in life, a compromise is a compromise. For this reason it is often a good idea to have several lenses to choose from depending on the situation.
2) Choosing a Fixed Focal Length Lens
Against expectations, prime lenses never got less popular or less desirable because of their inflexibility. We have some amazing zoom lenses today, some even rival primes in quality, bokeh and sharpness. Even so, you could find a fast fixed focal length lens in any photographer's bag. There are many of those who strongly prefer them to zooms, like me. Why is it? Well, I believe you trade convenience of a zoom lens to aesthetics of a good, fast prime. Some of them are also very cheap and great as first lenses along your kit zoom. And, with time, zooming with your feet can actually become a preference. It's only natural that those new to photography world want to try them out so much – it's something different and exciting. Remember, however, that you should keep your kit zoom if you buy one of these. While it is quite unlikely you will ever want to take your prime off your camera, you might need a wider angle someday. Having a zoom, whichever it is, is often a lifesaving choice.
Lets see what Nikon has to offer for those on a lookout for a first, budget prime lens.
a) Nikkor AF-S 35mm f/1.8G DX Lens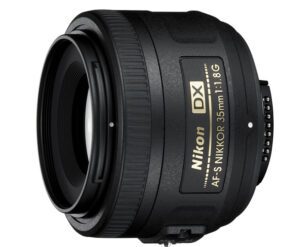 This little gem is a perfect match for any DX sensor body from D3100 to D300s. Light, cheap, quick to focus and very sharp, it has been in very high demand ever since introduction. And for a good reason, too. The secret lies in its focal length – on a crop-sensor body this lens behaves closely to how a classic 50mm lens would on a film or Full Frame camera, such as the D800. In other words, it is a very flexible focal length that's quite good for portraits as well as wider shots, such as landscapes, group and family pictures. It is also good indoors, where a wide aperture of f/1.8 helps gather enough light for low-noise images. This lens is a perfect choice for DX users wanting a flexible prime lens good for everyday shooting, especially if you find yourself shooting more indoors than out. Interestingly enough, it works reasonably well on a full-frame camera, too, although it is not supposed to. Only a minor amount of corner shading is present, which can be cropped out without loosing much field of view. If you were ever to step up to full-frame cameras, this lens could stay in your bag for a while until you get yourself a fully compatible alternative.
Nasim has a comparison article between AF-S 35mm f/1.8G DX and AF-S 50mm f/1.4G lens, you will find sharpness and other tests there. If you like the lens, you can also order it from B&H for $196.95 – surely a bargain!
b) Nikkor AF-S 50mm f/1.8G Lens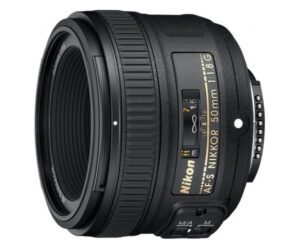 A recent refresh to a very popular, but aging AF-D 50mm f/1.8, this is one of the cheapest lenses Nikon currently sells. As it is in this case, cheap is very far from being bad quality. Quite the contrary – this wonderful little lens has the best price/performance ratio of any current Nikkor. Coupled to a DX body, it makes a nice portraits lens and is especially good outdoors. It also makes a lot of sense if you're planning to upgrade to Full Frame in the future, as you won't have to worry about compatibility issues. It works on every modern Nikon DSLR, including entry-level DSLRs like D3200 without a motor. It's sharp center to corner and has great out of focus regions. Some, even traded their more expensive f/1.4G's for this lens favoring lower price and faster focus. Unless you really need the aesthetics of f/1.4 aperture, it does make a lot of sense. Build quality is just the same, and the weight is lower. You can read more in this review – you will find lots of information there.
If you think this is the right lens for you – and I'm sure you wouldn't want to take off your camera – you can order it here through B&H, it's a great deal at just $216.95. If you fancy saving even more, the older generation AF-D 50mm f/1.8 can be found by following this link – it's a perfectly fine lens with a somewhat harsher, more lively bokeh, but do note that its amazingly fast auto focus will not work with entry-level Nikon cameras.
c) Nikkor AF-S 50mm f/1.4G Lens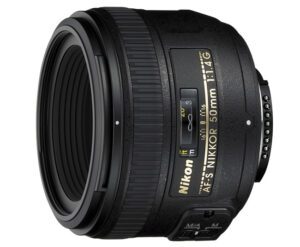 This is the bigger brother of the AF-S 50mm f/1.8G. While the latter is an amazing performer worthy of any professional photographer, the older f/1.4G has one advantage – two thirds of a stop larger aperture. You may think a difference between f/1.8 and f/1.4 isn't all that big, but for some photographers it's very much worth the price, even if you consider the fact that this lens is not as sharp wide open as its sibling, nor does it focus as fast. Still, it was the first lens I bought after owning a kit AF-S 18-135mm f/3.5-5.6G DX lens. I never had any regrets even for a second. I used it for both indoors photography, where I felt it was a little too narrow or "long", as well as tighter portraits. The only thing that limited my photography was me. While I kept my zoom for emergency use or in case I needed a wide-angle to go with my D80 at that time, the 50mm rarely came off my camera, if ever at all. It was great, and it was even better on the D300. But then, as good as it was on any DX body I used it with, the AF-S 50mm f/1.4G is a completely different beast on a Full Frame body. A small, light, sharp beast, it just came alive.
Even now, at this very moment, after almost four years of owning this lens, it is mounted on my D700, always ready for work. This is one piece of my gear that hasn't changed since I got into photography and it's always with me whenever I bring a camera. I love the aesthetics of the images it produces, the size, the weight and build quality – everything. I've learned to live with slow-ish focusing which, in fact, has become an advantage. The only reason it focuses so slowly is because of the long focus throw – the ring rotates almost 180 degrees. This makes manual focus a breeze. It also taught me to be in the right place at the right time – rarely do I miss a shot because of the focus. Mounted on my D700 makes it a killer combination – if I absolutely had to, I could go through a complete wedding with just that camera and this lens. It's just that versatile. I use it for portraits, food photography and group shots – whatever comes up. It's wide enough to be used indoors, and long enough not to make me poke my camera into my client's face. Yes, I would like such exotics as the AF-S 35mm f/1.4G or the AF-S 24mm f/1.4G – thanks to the 50mm, I grew to love environmental portraits very much. I'd likely use the two expensive pro primes at least as much as this cheap 50mm, but I would never go out on a job without this lens either as my main or a backup. If you absolutely need f/1.4 and know how to shoot at that aperture, it's just that good.
Nasim, luckily, reviewed this lens a while ago – in fact, I believe both he and Lola love it as much as I do. Or at least nearly as much :) If you find that this is exactly what you need, you can easily purchase it through B&H. However, you should think really hard whether the advantages of this lens outweigh the advantages offered by the twice cheaper f/1.8G – for most people, they don't.
d) Nikkor AF-S 85mm f/1.8G Lens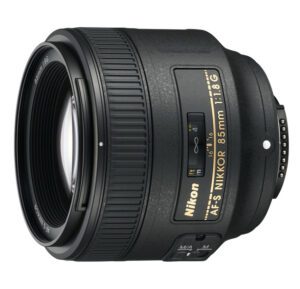 If you think you could use something a little bit more specialized than the AF-S 35mm f/1.8G DX on a crop-sensor camera or those 50mm lenses, this lens might be exactly what you need. Having a lot to live up to replacing the older AF-D version, this lens seems to be getting some raving opinions throughout the web, and Nasim shares those thoughts – he finds it phenomenal! You can take a look at some image samples in his Nikkor 85mm f/1.8G review. Notice the out-of-focus regions of the images provided – they look exceptionally smooth. This lens, for many, is the more rational choice than even the stellar AF-S 85mm f/1.4G! It is also quite cheap at $499.95, but is not always in stock because of high demand.
If you think you need an exceptional portrait lens to go with your kit zoom, grab this one if you find it in stock, it works very well on both DX and Full Frame cameras, just do know it can be a little too long indoors for general photography.
e) Nikkor AF-S 28mm f/1.8G Lens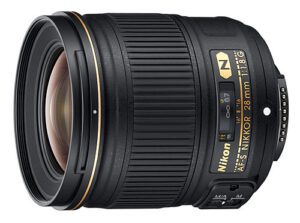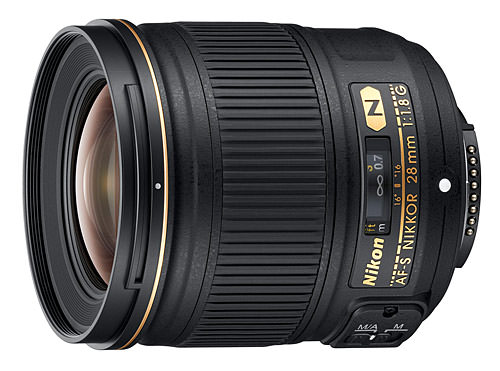 I've included the more specialized, longer focal length 85mm f/1.8G lens in this budget Nikon lens guide, and so I find it only fitting to include the wider 28mm f/1.8G, too. This lens may as well be the most expensive of the bunch at $696.95, but it's also special. Most fast primes in this list are fairly easy to design, even the 85mm f/1.8G. However, as we go wider than 35mm, it becomes significantly more challenging. At 28mm, this lens is the widest of the budget fast primes Nikon has on offer, yet with an aperture of f/1.8 it is very much capable in low-light conditions. It is a great performer on a full-frame body offering truly wide-angle of view, but also works fairly well on a DX camera as a general-purpose fast prime. Great for landscapes, interior shots and street photography, it costs three times less than it's bigger brother, the 24mm f/1.4G. You can read Nasim's review of this lens where he states "Despite its optical flaws (which many other lenses have as well), the Nikon 28mm f/1.8G is a great addition to the f/1.8 family. Once you understand its limitations and learn how to work around them, the Nikon 28mm f/1.8G could produce beautiful images."
3) Final Words
In this article, I presented you with several fast budget Nikon prime lenses. All of these lenses are quite different, yet all can be great as all-round solutions. It all depends on what your main subject is, of course. Do you prefer group shots of your friends, or maybe fancy some street photography every now and then? Then 28mm f/1.8G may be the most suitable choice for you. And what if you do mostly portraits? Well, the 85mm f/1.8G is likely to suite you best with it's flattering compression and soft out of focus regions. Do you find yourself somewhere in the middle? Either a 50mm or 35mm lens can save you here and become your favorite prime lens for the time being. Make your choice based on your subject and you won't be disappointed by any of these great optics.