Using a prime lens on your camera is one of the most enjoyable things in photography. Primes usually have wider apertures so you can get shallow depth of field, and they're typically lighter and more compact than zooms. For both the Nikon Z and F mount, there are some amazing primes available. This article will give you some recommendations on which prime lens to get first for your Nikon camera!
Nikon Z-mount Lenses
Nikon Z 50mm f/1.8 S
The Nikon Z 50mm f/1.8 S is one of the sharpest lenses we've ever reviewed, and it makes for one of the best "first primes" also. The 50mm focal length on a full-frame camera is a jack of all trades and can work well for portraits, landscapes, and travel.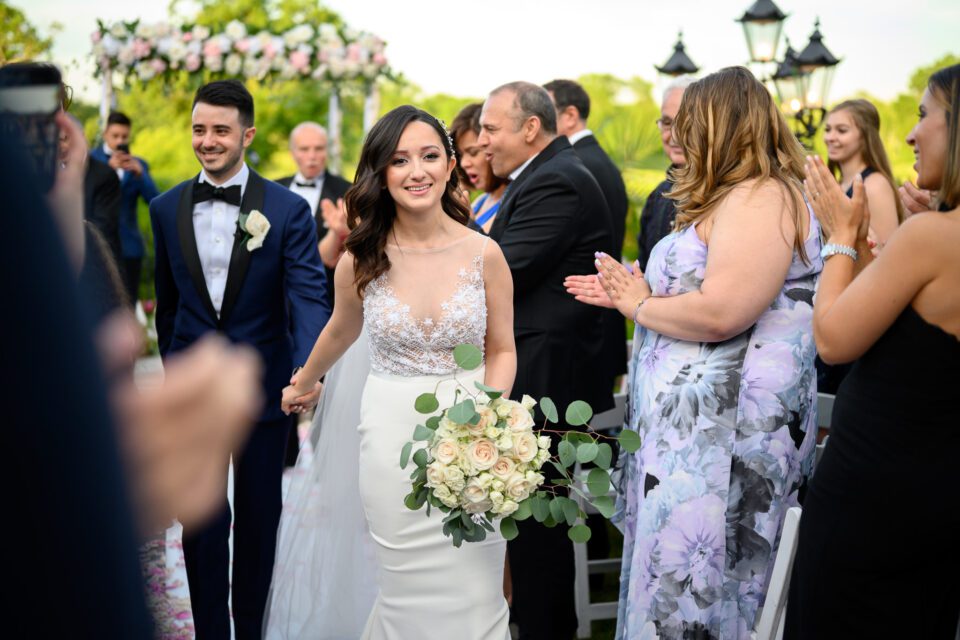 This Nikon Z 50mm f/1.8 is rather different from the older, 50mm f/1.8G for Nikon F-mount. While the F-mount version is optically decent, especially when stopped down, this newer version is extraordinarily sharp at every aperture, and hence is very nice for almost all subjects.
Check out the Nikon Z 50mm f/1.8 S lens at B&H.
Nikon Z 35mm f/1.8 S
The Nikon 35mm f/1.8 S lens is a bit wider that its 50mm f/1.8 S sibling and it's more suited to group shots of people and wider landscapes without an extremely distorted look. Although it would be harder to take individual portraits with this lens, it would be a bit more versatile for travel since 50mm can often be a bit too narrow on full-frame.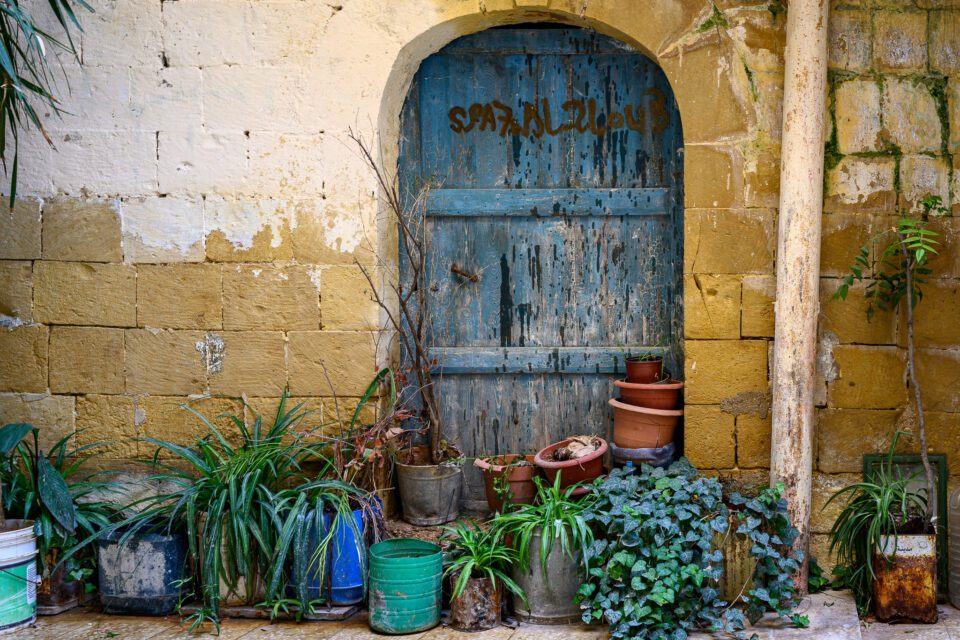 This lens could also be a perfect vlogging lens if you need to demonstrate things on camera in a smaller space. It also keeps up with strong optical performance of other Z-lenses, and it was certainly one of the best 35mm lenses we have tested at Photography Life. Check out this lens at B&H!
Nikon Z 85mm f/1.8 S
Although I said that the Nikon 50mm f/1.8 S for $696 would be great for potraits in a pinch, the Nikon Z 85mm f/1.8 S is truly a portrait lens. Although you can take pretty decent portraits with the 50mm f/1.8S, you will definitely notice some distortion if you're taking the kind of close-up shot of a person's face.
That's where an 85mm lens like this comes in. With its tighter field of view, it will produce far more natural close-up portraits than the Nikon 50mm f/.8S. Not only is it a very sharp lens even wide open, it has great bokeh and rendering with pretty much no optical aberrations.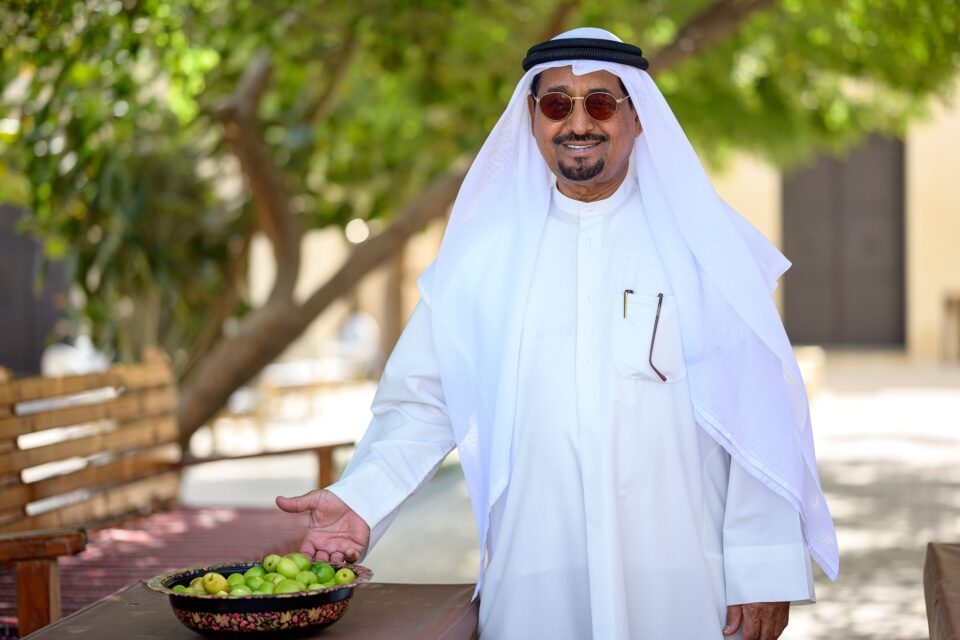 If you have a Nikon Z camera and you want to do portraits without getting an extremely expensive exotic portrait lens, then this lens might be for you.
Nikon Z 20mm f/1.8 S
This lens is something for the landscape shooters. The Nikon Z 20mm f/1.8 S is a superb optic for $946 for those amazing vistas and environmental shots. Although it is not as wide as the 14mm of the 14-24 f/2.8 or 14-30mm f/4 zooms, this lens should be suitable for most landscapes where you are not after the extremely distorted views ideal for emphasizing epic foreground elements.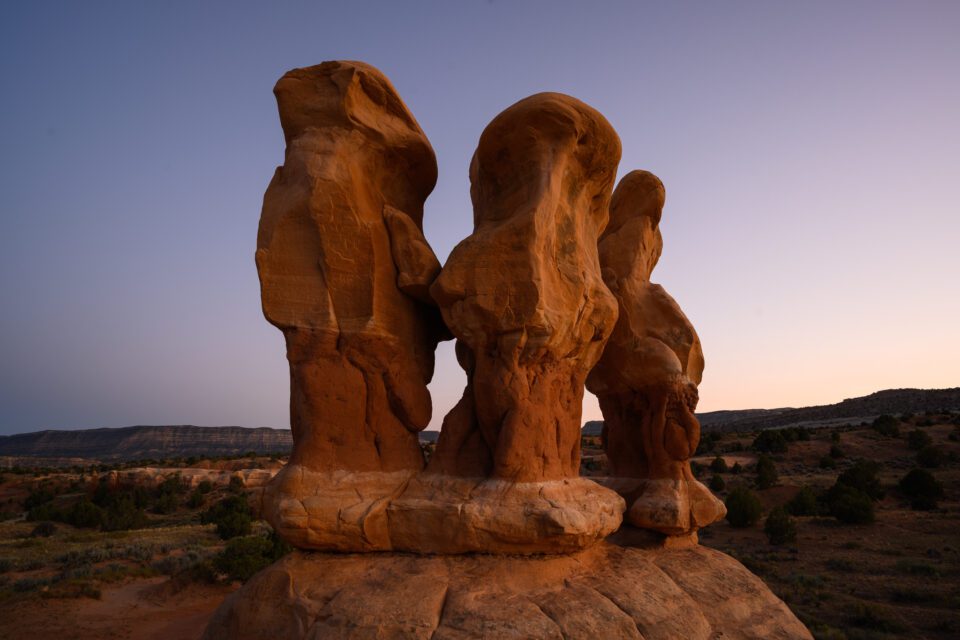 Like most other Nikon Z lenses, this one is very sharp with hardly any aberrations, and is my first recommendation for a wide-angle lens for Nikon Z mirrorless cameras.
Nikon Z 40mm f/2
The Nikon Z 40mm f/2 is a bit different than the other lenses on this list because it definitely has a few optical compromises compared to the other Z lenses. It is not as sharp as other Z-mount lenses, it's construction is a bit worse, and its bokeh is not the best, but at just $276, it is a suprising performer.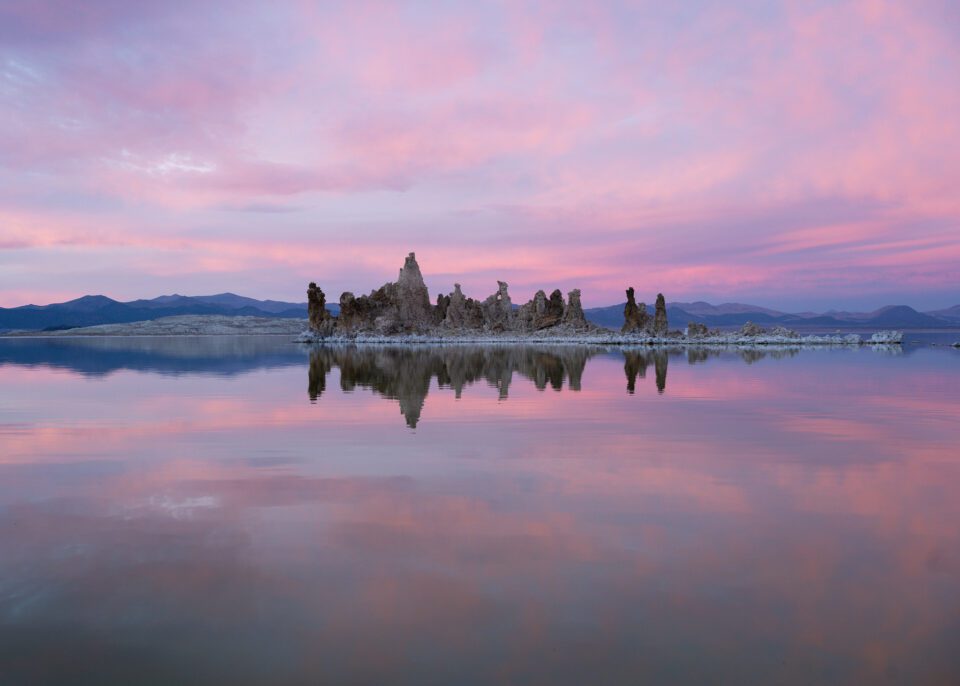 Yes, it doesn't sound as good as some of the more expensive glass, but for a lot of shots, the final result between this lens and the more serious stuff will hardly be noticeable. Plus, it's lightweight and makes a perfect travel lens on your Z camera.
If you're looking for a budget lens that does a decent job in most cases, and you can accept the few compromises it has, this could be a very nice first prime lens.
Nikon F-mount Lenses
Nikkor AF-S 50mm f/1.8G
This is one of the cheapest lenses Nikon currently sells. As it is in this case, cheap is very far from being bad quality. Quite the contrary – this wonderful little lens has the best price/performance ratio of any current Nikkor. It makes a nice portraits lens and is especially good outdoors. It works on every modern Nikon DSLR and any Nikon mirrorless camera with the FTZ/FTZ II adapter.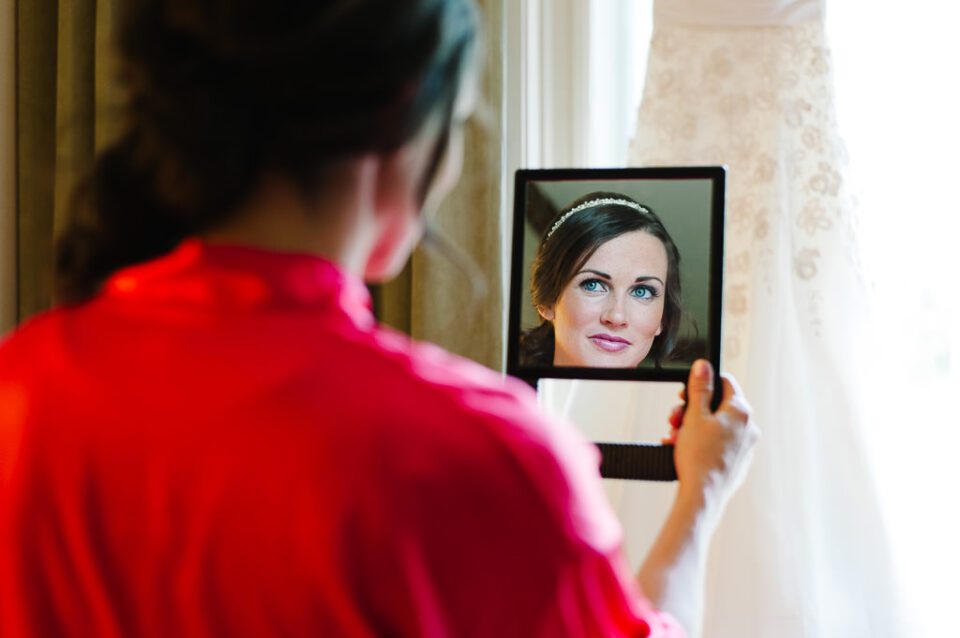 It's sharp center to corner and has great out of focus regions. Some, even traded their more expensive f/1.4G's for this lens favoring lower price and faster focus. Unless you really need the aesthetics of f/1.4 aperture, it does make a lot of sense. Build quality is just the same, and the weight is lower. You can read more in this review.
If you think this is the right lens for you – and I'm sure you wouldn't want to take off your camera – you can order it here through B&H, it's a great deal at just $216.95.
Nikkor AF-S 50mm f/1.4G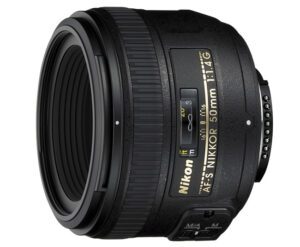 This is the bigger brother of the AF-S 50mm f/1.8G. While the latter is an amazing performer worthy of any professional photographer, the older f/1.4G has one advantage – two thirds of a stop larger aperture. You may think a difference between f/1.8 and f/1.4 isn't all that big, but for some photographers it's very much worth the price, even if you consider the fact that this lens is not as sharp wide open as its sibling, nor does it focus as fast.
Still, it was the first lens I bought after owning my kit lens. I never had any regrets even for a second. I used it for both indoors photography, where I felt it was a little too narrow or "long", as well as tighter portraits. The only thing that limited my photography was me. While I kept my zoom for emergency use or in case I needed a wide-angle, the 50mm rarely came off my camera, if ever at all.
This is one piece of my gear that hasn't changed since I got into photography and it's always with me whenever I bring a camera. I love the aesthetics of the images it produces, the size, the weight and build quality – everything. I've learned to live with slow-ish focusing which, in fact, has become an advantage.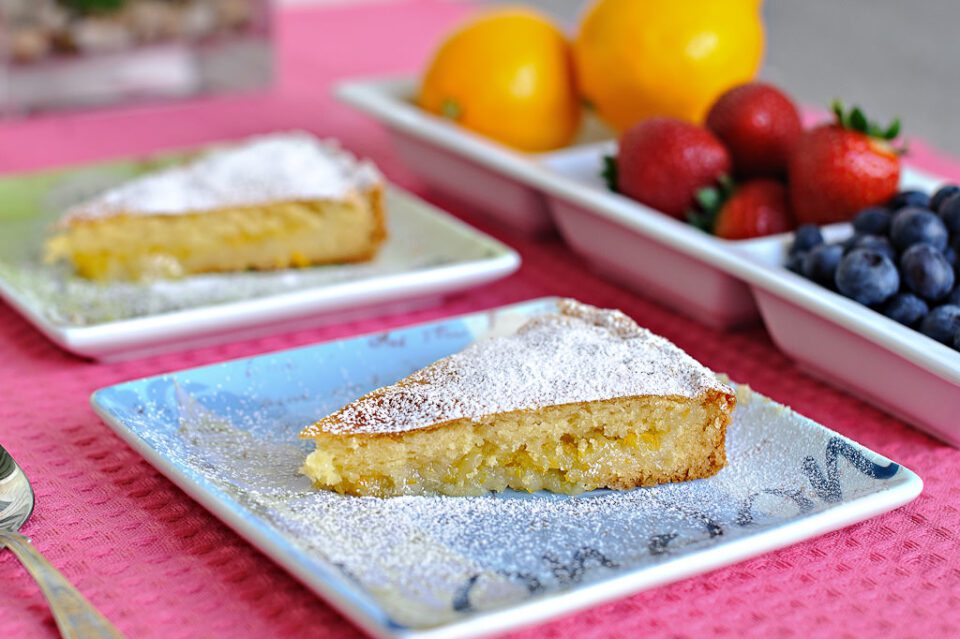 The only reason it focuses so slowly is because of the long focus throw – the ring rotates almost 180 degrees. This makes manual focus a breeze. It also taught me to be in the right place at the right time – rarely do I miss a shot because of the focus. Mounted on my D700 makes it a killer combination – if I absolutely had to, I could go through a complete wedding with just that camera and this lens. It's just that versatile.
Nasim, luckily, reviewed this lens a while ago – in fact, I believe both he and Lola love it as much as I do. Or at least nearly as much :) If you find that this is exactly what you need, you can easily purchase it through B&H. However, you should think really hard whether the advantages of this lens outweigh the advantages offered by the twice cheaper f/1.8G – for most people, they don't.
Nikkor AF-S 85mm f/1.8G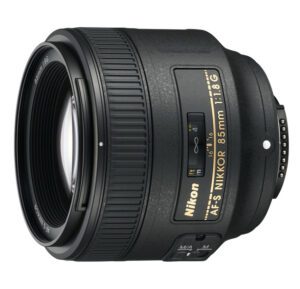 If you think you love taking portraits, this lens might be exactly what you need. This lens has been used and loved by thousands of Nikon photographers, and Nasim shares those thoughts – he finds it phenomenal! You can take a look at some image samples in his Nikkor 85mm f/1.8G review. Notice the out-of-focus regions of the images provided – they look exceptionally smooth. This lens, for many, is the more rational choice than even the stellar AF-S 85mm f/1.4G! It is also quite cheap at $499.95, but is not always in stock because of high demand.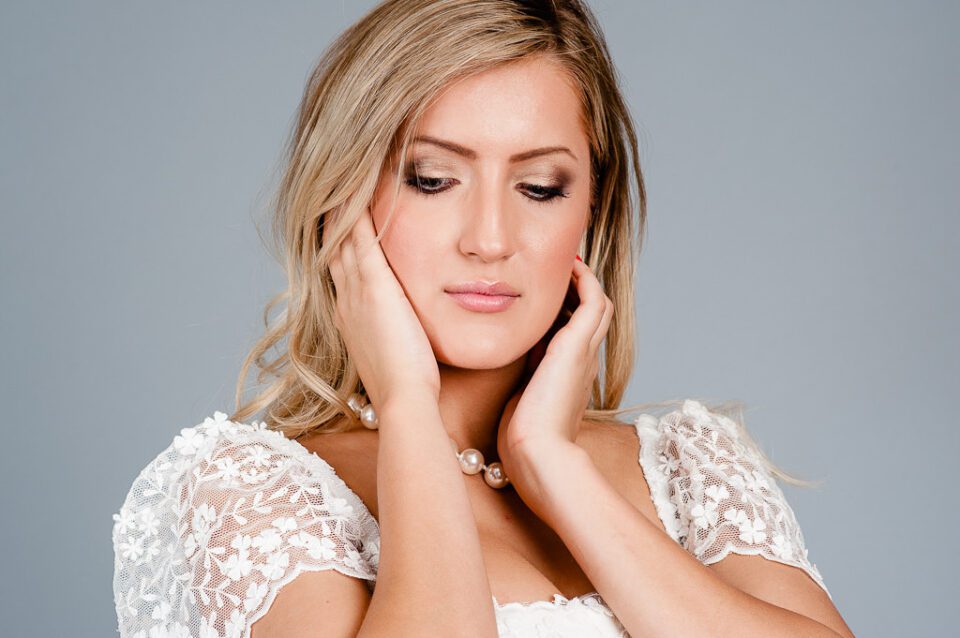 If you think you need an exceptional portrait lens to go with your kit zoom, grab this one if you find it in stock, it works very well on both DX and full-rrame cameras, just do know it can be a little too long indoors for general photography.
Nikkor AF-S 28mm f/1.8G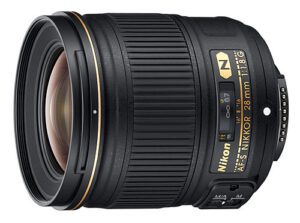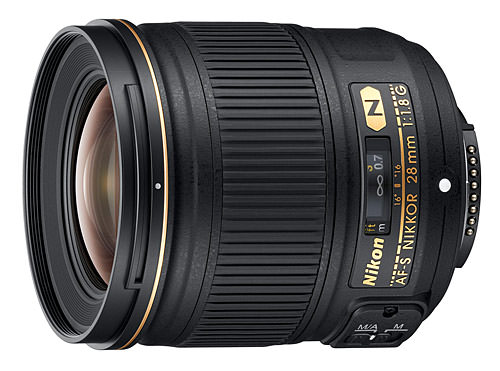 I've included the more specialized, longer focal length 85mm f/1.8G lens in this budget Nikon lens guide, and so I find it only fitting to include the wider 28mm f/1.8G, too. This lens may as well be the most expensive of the bunch at $696.95, but it's also special. Most fast primes in this list are fairly easy to design, even the 85mm f/1.8G.
However, as we go wider than 35mm, it becomes significantly more challenging. At 28mm, this lens is the widest of the budget fast primes Nikon has on offer, yet with an aperture of f/1.8 it is very much capable in low-light conditions. It is a great performer on a full-frame body offering truly wide-angle of view, but also works fairly well on a DX camera as a general-purpose fast prime.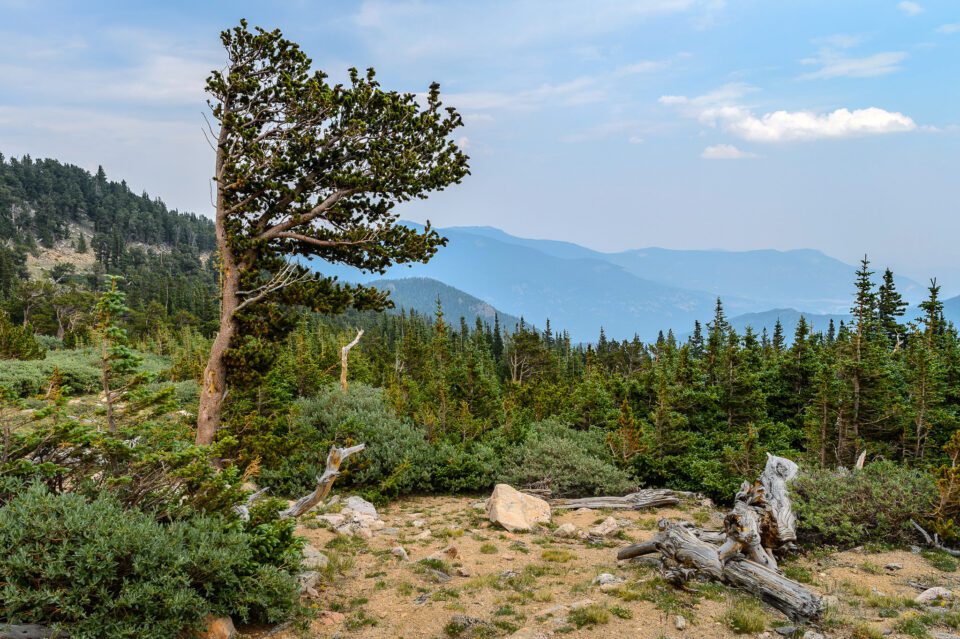 Great for landscapes, interior shots and street photography, it costs three times less than it's bigger brother, the 24mm f/1.4G. You can read Nasim's review of this lens where he states "Despite its optical flaws (which many other lenses have as well), the Nikon 28mm f/1.8G is a great addition to the f/1.8 family. Once you understand its limitations and learn how to work around them, the Nikon 28mm f/1.8G could produce beautiful images."
Conclusion
In this article, I presented you with several fast budget Nikon prime lenses. All of these lenses are quite different, yet all can be great as all-round solutions. It all depends on what your main subject is, of course. Do you prefer group shots of your friends, or maybe fancy some street photography every now and then? Then a 28mm may be the most suitable choice for you. And what if you do mostly portraits? Well, an 85mm lens is likely to suite you best with it's flattering compression and soft out of focus regions. Do you find yourself somewhere in the middle? Either a 50mm or 35mm lens can save you here and become your favorite prime lens for the time being. Make your choice based on your subject and you won't be disappointed by any of these great optics.