The new Nikon D500 surely looks amazing and very promising – much more exciting than the new Nikon D5 in my opinion, which is surely impressive, especially for those who need such a high-end tool. While we have written about the standard specifications of the D500 and its amazing features, like its 153 point AF system and its practically unlimited buffer, there are a few other hidden features that come in the Nikon D500, which are certainly worth looking into. Let's take a look at these in more detail.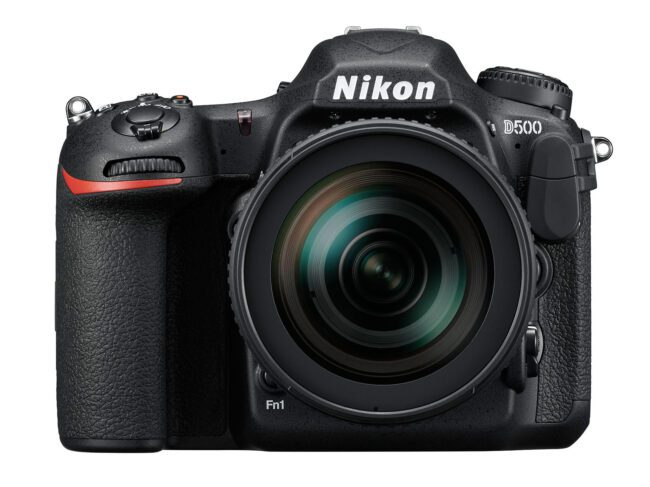 1) Focus Point Coverage
The new 153 focus point Advanced Multi-CAM 20K system really looks amazing, but did you know how it looks within the viewfinder? Nikon really wanted to make sure that the D500's viewfinder gets as much coverage as possible, since the focus points are scattered all over, reaching the extreme left and right sides of the viewfinder, as seen below: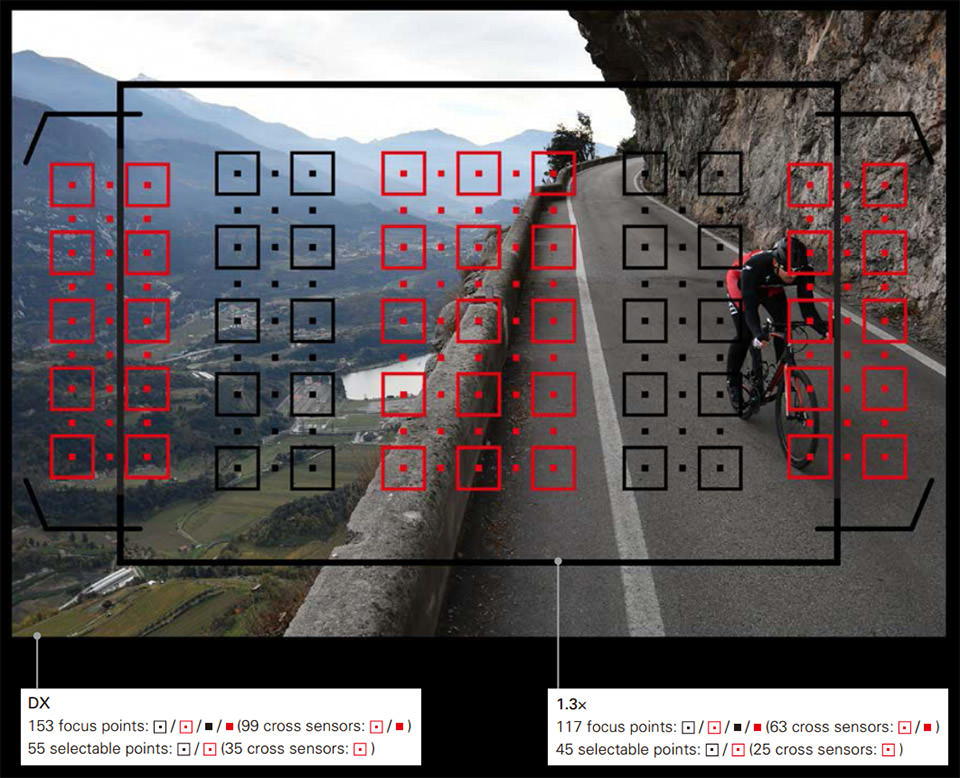 For the most part, you can forget about the focus and recompose technique with the D500 – there will be rarely a need for that, since you can reach so deep on all sides of the viewfinder and with 99 focus points being cross-type, there will be a small chance for focus errors! The Nikon D500 gets -4 EV sensitivity in the center focus point and the rest of the 152 focus points are rated at -3 EV, which is amazing. And if you shoot in the 1.3x crop mode, the amount of empty space on the top and the bottom of the frame gets reduced even more!
2) Auto AF Fine Tune
If it really works, this one is huge! In fact, I cannot believe that Nikon omitted this feature from its announcement, because it could potentially be a game-changer. It turns out that both Nikon D500 and D5 have a brand new "Auto AF Fine Tune" feature, which after achieving focus in live view, automatically adjusts AF Fine Tune settings for the attached lens. And you can apparently do this with only a few button operations! This looks extremely promising, because fine tuning lenses has historically been a painful experience, requiring specific tools and lots of wasted time. I can only imagine how cool it would be to instantly calibrate lenses on the fly when I work with a subject, for that particular focusing distance!
3) Superior Face Tracking and Scene Recognition
Both Nikon D500 and D5 comes with a brand new 180K-pixel RGB metering sensor, which in conjunction with the AF system and the EXPEED 5 image processor can deliver much better AF performance, especially when it comes to tracking people's faces and recognizing different scenes for more accurate metering. Subject and face tracking performance are enhanced not only for phase detection AF system, but also for tracking subjects using Live View (contrast-detect AF). Auto-area AF mode in particular, should behave much better when compared to any previous Nikon DSLR.
4) Articulating LCD Touchscreen
Another great addition is the 3.2″ articulating LCD screen, which can be really useful for shooting both stills and video at different angles. Being the top-of-the-line DSLR, the Nikon D5 does not get an articulating LCD screen, while the D500 does! In addition, the LCD screen on both cameras is touch-enabled and the D500 specifically allows for additional touch control, such as engaging the shutter during live view operation. Just like on the D5500, you can move between captured images by swiping the screen and you can use the pinch-to-zoom feature as well, which is neat!
5) 200 RAW Image Buffer
The Nikon D500, just like its bigger brother, the Nikon D5, is capable of shooting up to 200 losslessly compressed 14-bit RAW images before the buffer fills up when using XQD memory cards. That's right, Nikon finally gave both cameras a pretty much unlimited buffer! Only if you choose to shoot in 14-bit uncompressed RAW (which is plain silly), the buffer would be reduced to 71 images. That's a crazy tool for those machine gun "spray and pray" moments we all experience every once in a while :)
6) Electronic VR for Shooting HD Video
While the Nikon D500 does not have in-body image stabilization (IBIS), Nikon developed something called "Electronic Vibration Reduction", which basically stabilizes video shooting via software. And the cool thing is, you can actually use this feature in combination with lens VR to get even better results! Nikon made this electronic VR work in 3 directions – horizontal, vertical and rotational.
7) Flicker Reduction for Stills and Video
When shooting subjects with fluorescent or mercury-vapor light sources, the Nikon D500 will automatically detect such scenes and automatically adjust its shooting pattern in order to yield bright, evenly lit images every time. Interestingly, although the Nikon D5 is a much more expensive and higher-end camera, it has no support for flicker reduction when shooting stills, so this particular feature is exclusive to the D500 in this case.
8) Active D-Lighting for Shooting HD Video
You can now apply Active D-Lighting when shooting video, which should result in much better resulting video quality, since details are preserved better in both highlights and shadows.
9) Button Illumination
Now this is a really cool feature that was previous reserved only for the top-of-the-line Nikon DSLRs like the D5 – the Nikon D500 is the first DX camera to feature button illumination! Not only are the button and control layouts consistent with the D5, which is neat for those who are planning to own both, but those buttons will illuminate in dark conditions showing what they do. Very cool indeed for shooting in low-light and in the night!
10) MB-D17 Battery Grip
If you want to make the D500 look like the D5 and double its battery life, you can do so with the brand new MB-D17 battery grip. Just like before, you can utilize the same EN-EL18a battery used by the D5 with an adapter and increase the number of shots per charge from 1,240 to a whopping 2,510 shots.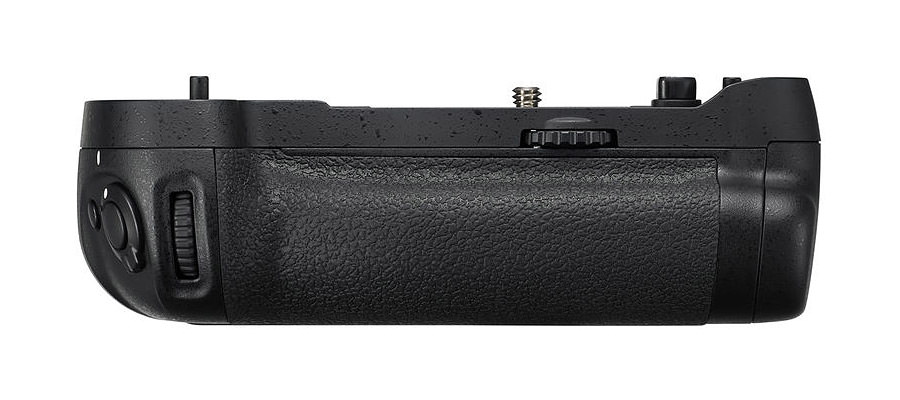 11) ISO, Function Buttons and Joystick
The Nikon D500, just like the Nikon D5, went through some very important ergonomic changes. The ISO button has finally been relocated to the right side of the camera grip, which allows changing ISO with a single hand. Finally, no need to reprogram that video recording button to do this! In addition to the moved ISO button, the camera gained a new Function 2 button on the left side of the LCD screen, which allows one to program this button to perform one of the many functions of the camera. This is great, because you will be able to quickly change important camera settings without digging through the camera menu. On top of that, there is now a dedicated joystick on the back of the camera, just like the joystick found on the D4 / D4S / D5 cameras! Here is the layout of the rear of the Nikon D500: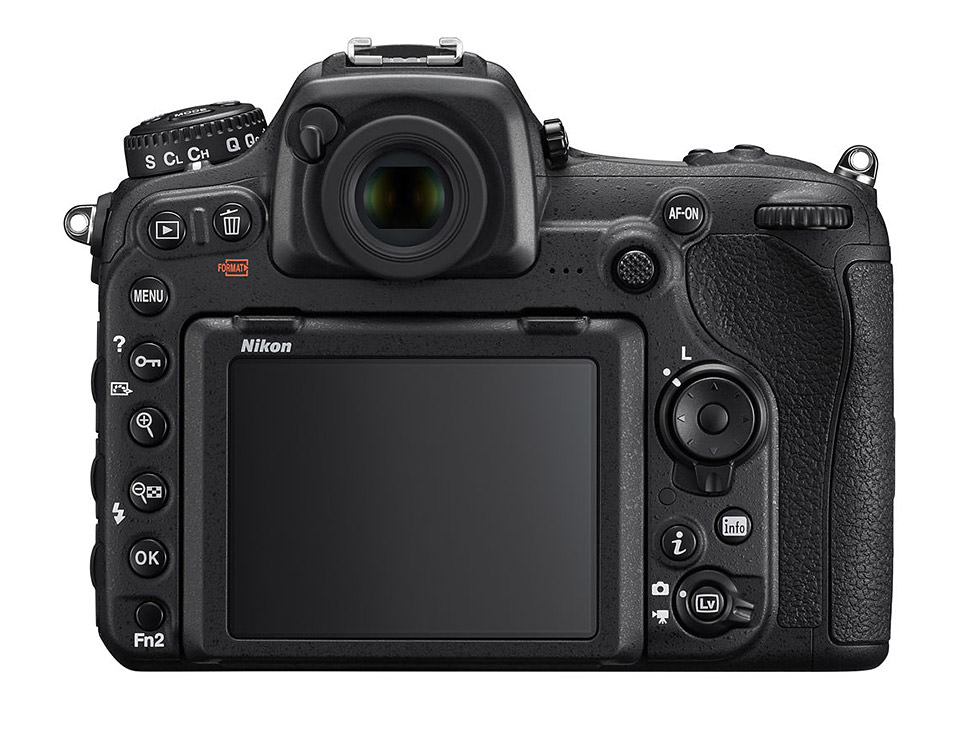 To find out more about the Nikon D500 camera and its hidden features, I would highly recommend to check out this PDF document from Nikon.com.