Bad product? Bad marketing? Predatory pricing? A simple act of desperation? Or all of the above? Nikon has just slashed the price of the Nikon 1 V1 kit (with the 10-30mm VR lens) again, down to $299. A product that sold for $899 exactly one year ago when I reviewed it. Wait, there is more – the Nikon 1 J1 camera, which has far less impressive specifications sells for $100 more. Doesn't make sense, does it?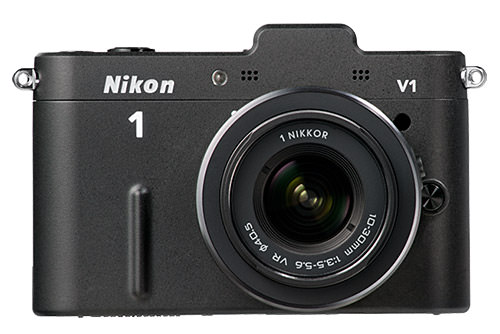 How can a product get 3 times cheaper in less than a year? Usually, you don't see a 66% discount on an electronics product in a 12 month period after its launch. That just doesn't happen…typically. And when it does happen, there is usually something wrong with the product, or the product fails to sell due to lack of mass adoption. Like Betamax versus VHS or HD-DVD vs Blu-Ray wars. Or many other similar stories. Nikon came a little late to the mirrorless market with its Nikon 1 system. The Micro 4/3 alliance already matured by then, with excellent lens choices, bigger sensor and lots of built-in features. Sony also gathered a big fanbase around its tiny cameras with big APS-C size sensors. Others were pushing hard with innovative designs, great lens choices and more. While Nikon wanted to capture the hearts and minds of many photographers, the product did not get the stamp of approval from the mirrorless community, mostly due to its high price tag. Many reviewers praised the Nikon 1 V1 camera, but could not justify its high price when compared to the competition. Not when Sony was selling its excellent mirrorless cameras like Sony NEX-5N for several hundred dollars less. And with Canon also adopting APS-C sensor size for its new EOS M mirrorless system, it was getting clear that Nikon would have a hard time competing in the mirrorless market. And now here we are – the Nikon 1 V1 is the cheapest of them all (in the high-end mirrorless category).
I know Nikon 1 / CX haters will say that the camera sucks, has too small of a sensor, has bad ergonomics, does not have good lenses, looks ugly or that it cannot compete with other mirrorless cameras in terms of features. Nikon 1 owners will stay defensive about their purchase, which turned out to be a bad investment for those who bought it early. No matter what side you are on, you are seeing something that we have never seen from Nikon before (at least that I know of or remember) – Nikon is basically giving away the Nikon 1 V1. Not because the V1 is a bad or faulty camera. But because Nikon messed up several things and high pricing was one of them. Now we are seeing the act of predatory pricing with some desperation on a product that has been sitting on the shelf for over a year. Nikon wants more people to adopt its CX format and it is willing to give away the camera, in hopes to get a bigger market share. Once people buy the camera, Nikon knows it will sell accessories and lenses to them going forward. Aggressive? Yes. Will it work? It probably will.
And the Nikon 1 V2? Nikon is repeating its mistake again. Instead of introducing it at $899 like it did with the V1 and immediately chopping off $50 in savings now, why not put it out on the market at $499-$599 price range? If the V1 trick doesn't work out, the V2 will sell for $299 next December anyway.
I am not here to lure you in to buy the Nikon 1 V1. Personally, I would not pick it as a system of choice for my needs today, at least not until Nikon releases good fast primes (the 18.5mm f/1.8 looks promising). But think about the price again – $300 is dirt cheap for a mirrorless system, no matter what you think of Nikon's CX format. Heck, that's cheaper than many "advanced" point and shoot cameras out there. If I were in the market for a point and shoot camera today, I would give this deal a very serious consideration…