Did you know that Uzbekistan is comprised of 12 different regions and one autonomous republic called "Karakalpakistan"? That's right, it is a country within a country! Prior to this trip, I knew very little about this remote republic, other than the fact that it suffered a lot from the drying of the Aral Sea.
The story of the Aral Sea is a true tragedy, and one of the worst environmental disasters the world has ever seen. Due to the diversion of the two rivers by the Soviets (Amudarya and Sirdarya, which used to flow into the Aral Sea) for irrigation purposes since 1960s, the Aral Sea dried up pretty quickly – by 1997, it was only 10% of its original size. Uzbekistan became a land of agriculture, focusing primarily on cotton exports, at the expense of its water resources.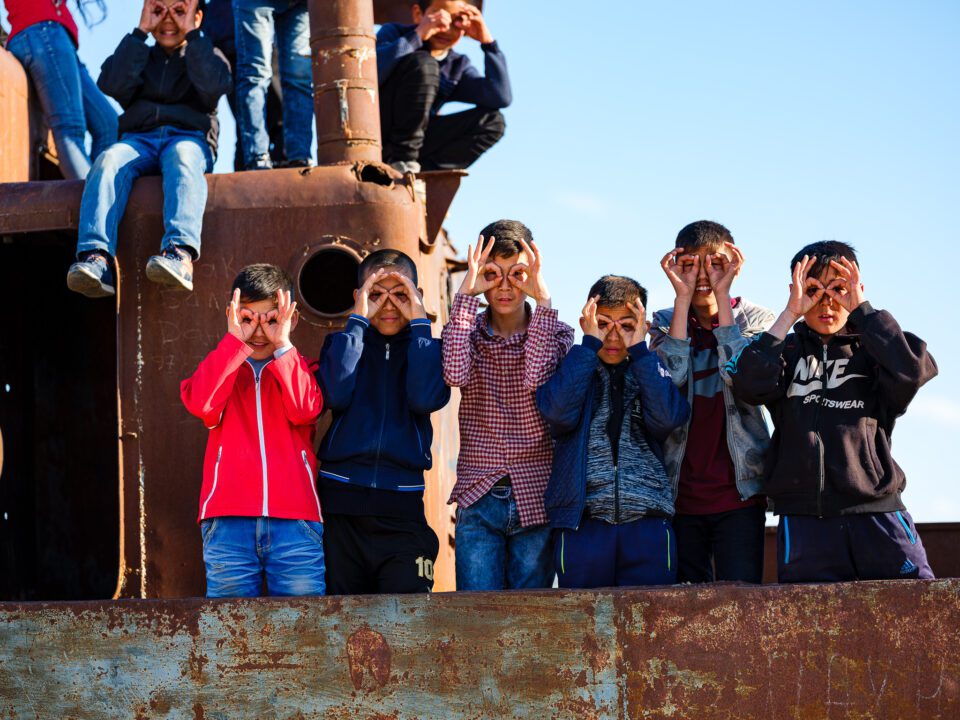 The worst part of the drying up of the Aral Sea, is that it had an enormous impact on the Karakalpak people, as well as the residents of nearby regions and countries. Child mortality rate became among the highest in the world, and the region has been suffering from occasional dust storms that pick up dangerous salt, minerals and other deposits into the air, poisoning people and animals.
Despite their daily struggles and severe shortages of water, the people of Karakalpakistan have continued to inhabit these lands. They love the desert and their homeland, and see no future for themselves elsewhere. I only had a couple of days to spend in Karakalpakistan, but to be honest, I wish I stayed there for longer, because it was one of the most remarkable places I have ever been to.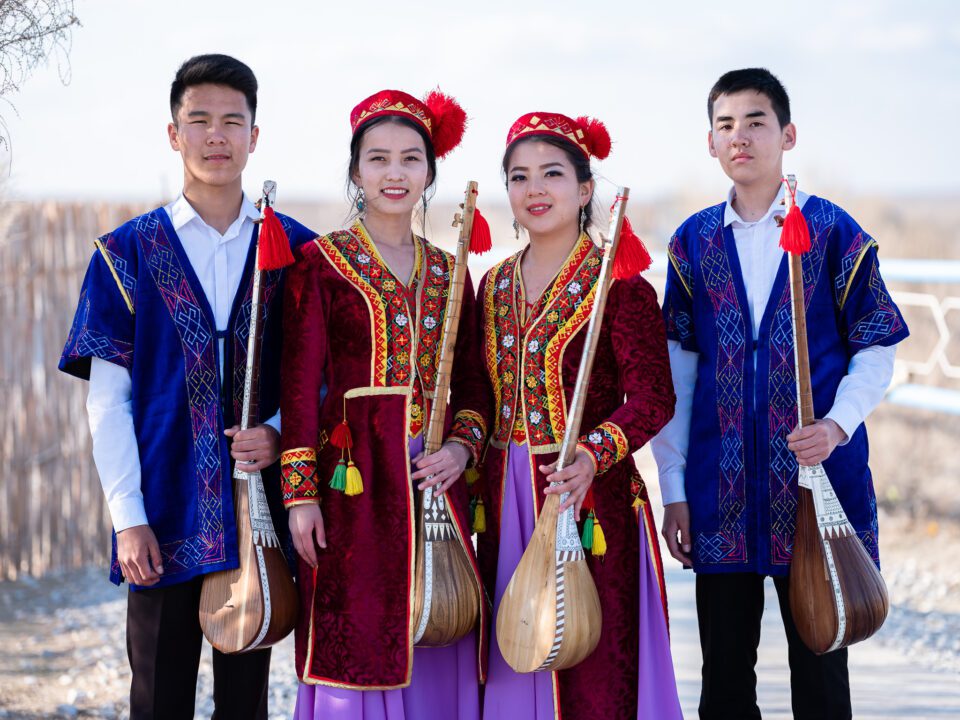 Nukus Museum of Art
The Nukus Museum of Art, also known as the "Savitsky Museum", should be on the top of your list of places to visit in Karakalpakistan. And for a good reason – there is so much to see here!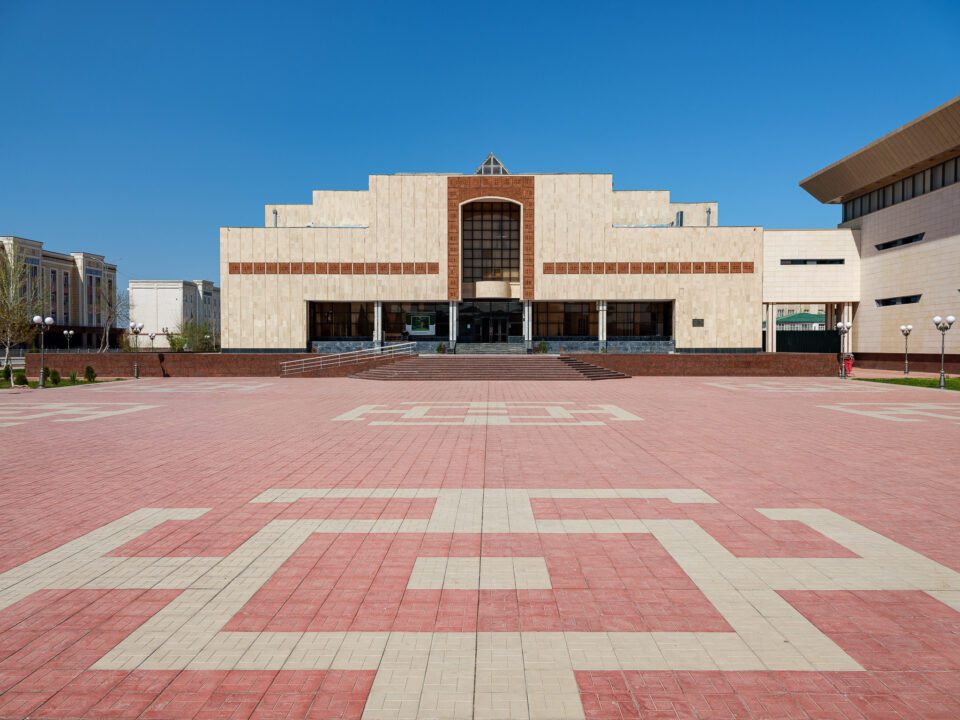 Due to my shortage of time and a very long upcoming trip to the Aral Sea, I only had a chance to spend about an hour in the Savitsky museum, which was clearly not enough. This museum contains many rare pieces of art from different regions of Karakalpakistan and Khorezm, as well as fine art from other regions of Uzbekistan. In addition, it is known to host the second largest collection of Russian avant-garde in the world after the Russian Museum in St. Petersburg.
Although photography is allowed in the museum, most items are lit poorly, making it a challenge to shoot. After taking a few images of some interesting items, I decided to put my camera away and just enjoy the museum and what it had to offer – and I have no regrets!
Ship Graveyard in Muynak
The ship graveyard located in the small town of Muynak used to be one of the top highlights of Karakalpakistan. It was an eerie place that offered great photographic opportunities, showing the consequences of the Aral Sea disaster. Unfortunately, the local government decided to move the ships into a smaller area and build a concrete platform around the ships to make it easier for tourists to walk on, which completely destroyed its essence! I heard a lot about the ship graveyard prior to my trip to Muynak, but after coming here to seeing what it got turned into, I got very disappointed. I let the authorities know that it was a very bad decision on their part to build this concrete platform – I hope they listen and get rid of it, returning the ship graveyard to its prior state.
The only photographable area of the ship graveyard is currently to its right – there is a single ship that stands on its own:
Sadly, the locals have been vandalizing these ships for a long time now, writing their names, breaking off pieces and climbing them. At this pace, there won't be much left of this ship graveyard in the next few years…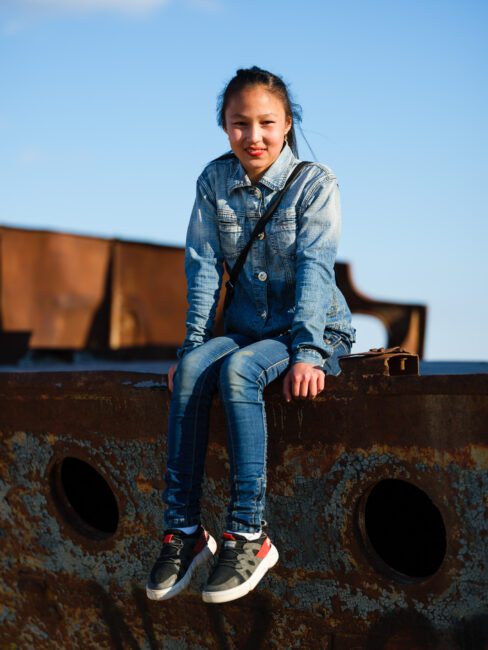 The Aral Sea
Visiting the Aral Sea, or what's left of it, was one of the most memorable experiences of my life. It is hard to grasp the magnitude of the tragedy until you physically travel to the most remote parts of Karakalpakistan and see the Aral Sea yourself. Getting there is not easy – you have to hire a local driver who knows how to navigate his way through the non-existent roads. Many have attempted to drive to the Aral Sea themselves, and in many cases the outcomes were tragic – people have been lost, died of starvation, dehydration and other causes. This area is so vast and empty…the phrase "in the middle of nowhere" truly applies to this part of the world. Forget about cell coverage. Forget about roads, or any kind of infrastructure. You could drive for hundreds of miles without seeing a single soul.
To be honest, driving in these lands was genuinely scary. I was trying not to think about our car breaking down, or us running out of gas, getting stuck in a storm, or any other random things that could have happened. Thankfully, we had a professional driver with a very reliable SUV and a solid track record, and he really knew how to navigate the desert. After all the crazy driving (the bumpiest ride I have ever experienced!), we finally arrived to the northwestern part of Karakalpakistan, right next to the Aral Sea.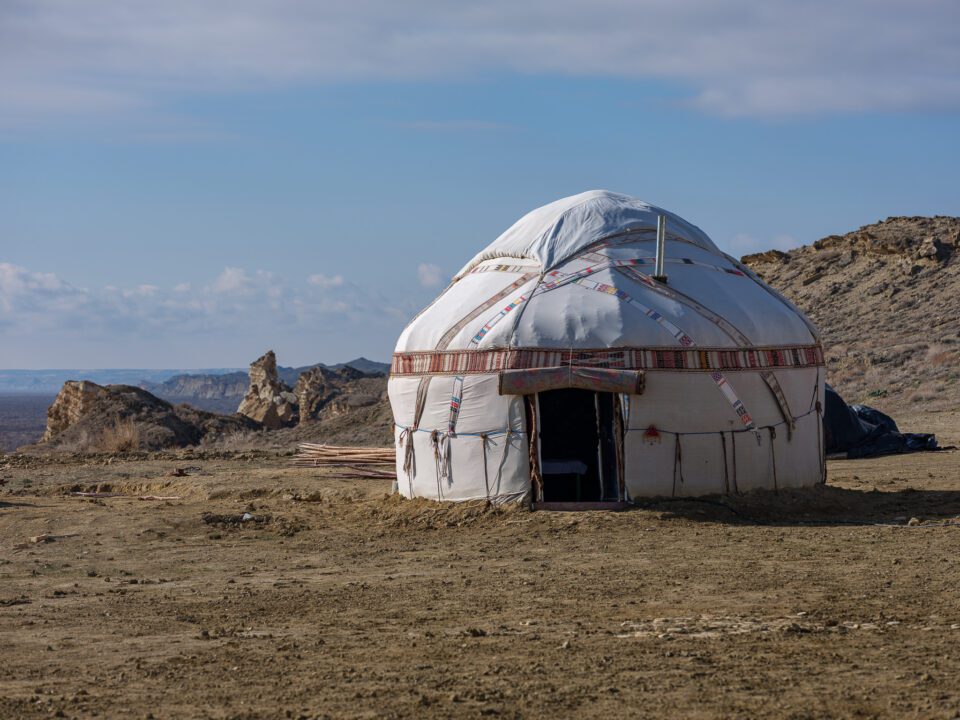 As expected from the desert in the early spring, it was very cold at night. We slept in a comfortable yurt that had heating and all the required amenities, which was nice. The following morning, our driver took us to the region further to the north, that supposedly had all these natural canyons and ravines. It was exciting to hear about this, as I imagined the photographic opportunities that awaited us. After we arrived to the location, it was still dark, but bright enough for me to start scouting the location. I hiked for about 15 minutes and found the following composition: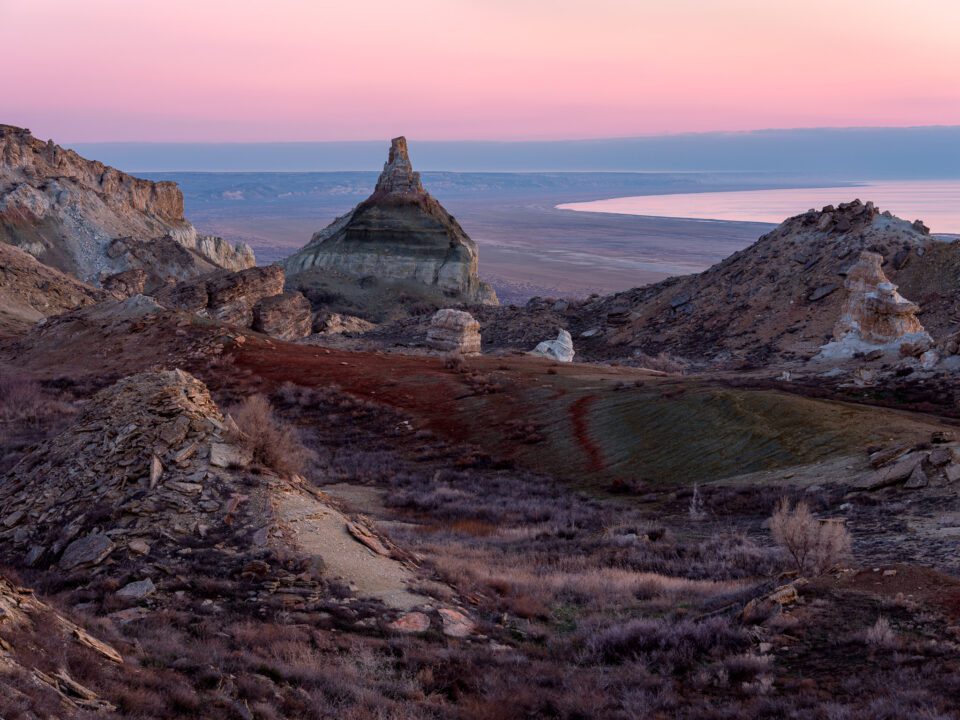 The rock formations were unique and beautiful. But what really surprised me was all the amazing colors that were present on the ground: yellow, green, brown, red, magenta…it was something out of this world! I settled on this composition, because it showed the vast area and its rock formations, as well as part of the Aral Sea that can be still seen in the distance – a true representation of the tragedy.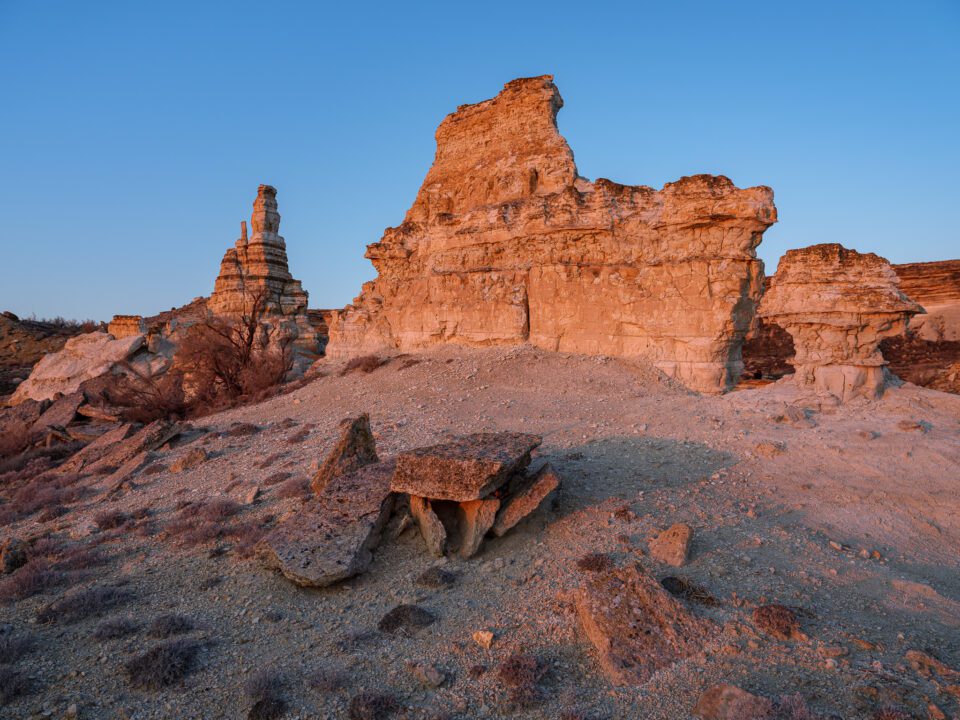 As the sun came up, I picked up the second camera body and started hiking more, trying to find other compositions: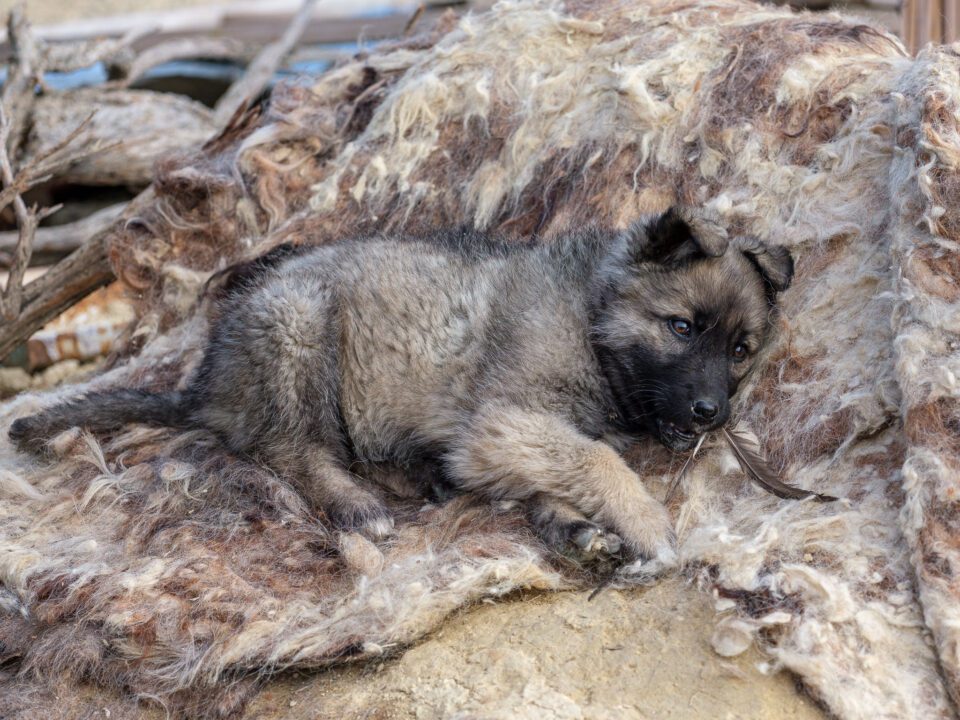 My most favorite composition that morning was the following: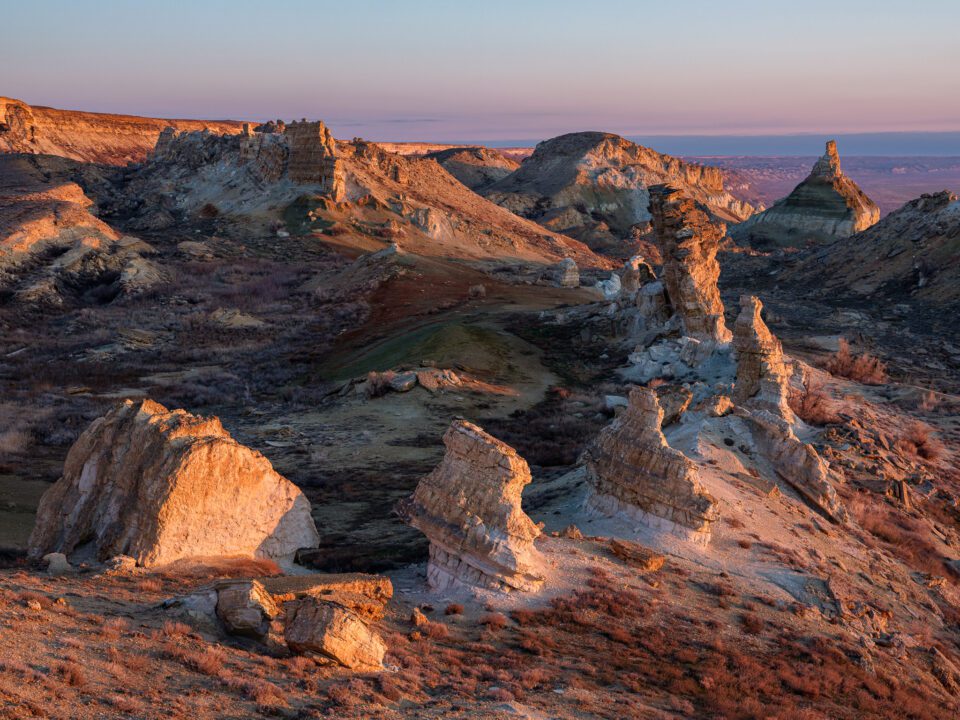 I really like how the foreground formations got illuminated by the morning light, creating a nice diagonal composition…
Photographing Karakalpak People
The Karakalpak people were very welcoming and kind in every region of Karakalpakistan. Every time I wanted to take their pictures, they did not mind at all, happily posing for me. They were especially excited to hear about the project I was working on, hoping that their voices will be heard, and their tragedy will be seen.
When we returned back to Nukus, I requested our tourism representative to provide some help in organizing a photo shoot with the locals, dressed in traditional clothes. Thankfully, there were able to quickly organize a photo shoot with some performers, who happened to return from a small music festival in Muynak. The hotel where we were staying at had a very nice courtyard with a yurt, which I used as my background for the portraits: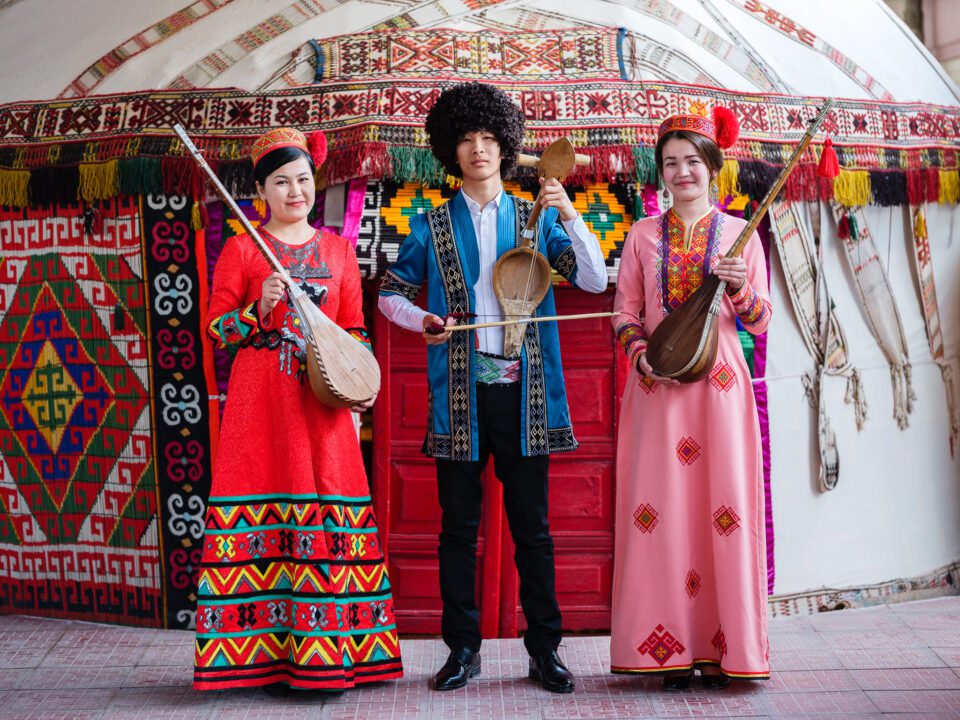 I wanted to photograph the musicians individually up close and personal as well, so I had them pose for me in their beautiful outfits: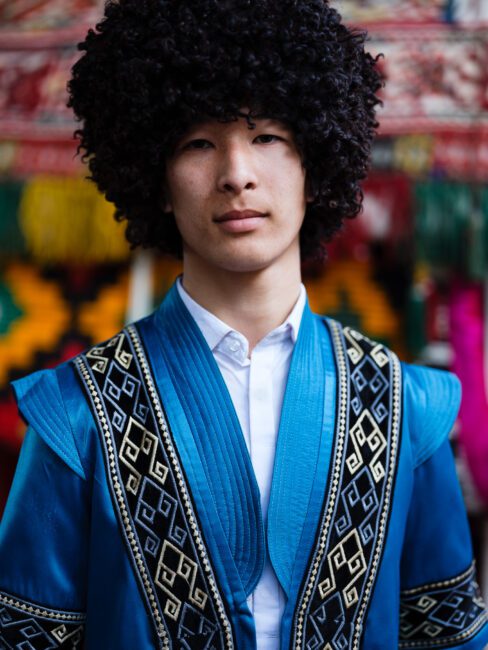 This last portrait is of an award-winning performer from Nukus, who sang a traditional Karakalpak song for us, which was simply incredible.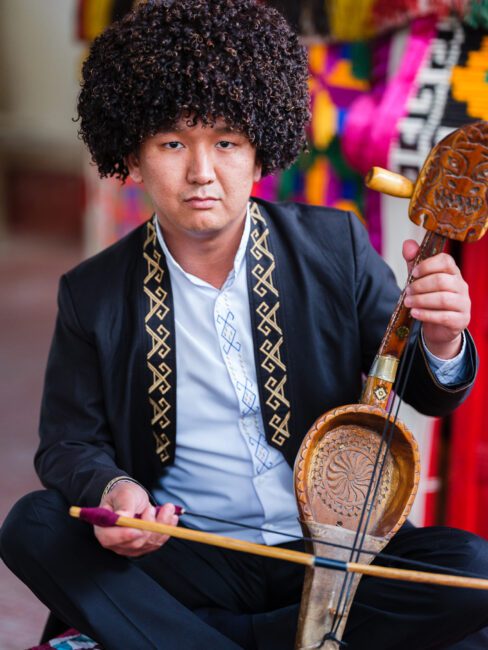 I hope you've enjoyed this photo essay from Uzbekistan! If you have any questions or feedback, please let me know in the comments page of this article.