Although the Ferghana Valley is most populated region in the country, it is also one of the most under-explored ones. The thing is, most tourists skip this region entirely, thinking that there is nothing to do there. While the Ferghana Valley might not offer as much diversity and historical sites as some other regions, it is still a culturally and religiously rich region. It is home to some of the kindest, warmest and most hospitable people I have ever met.
The Ferghana Valley is comprised of three regions: Ferghana, Andijan and Namangan. The valley is about a five hour drive from the capital. If you don't feel like driving through the mountains to get there (although the drive is quite beautiful), the flight from Tashkent is quite easy and short. You can start in Ferghana, then explore Andijan, then make Namangan the final stop before heading back to Tashkent. That's what we ended up doing, and it worked out quite well.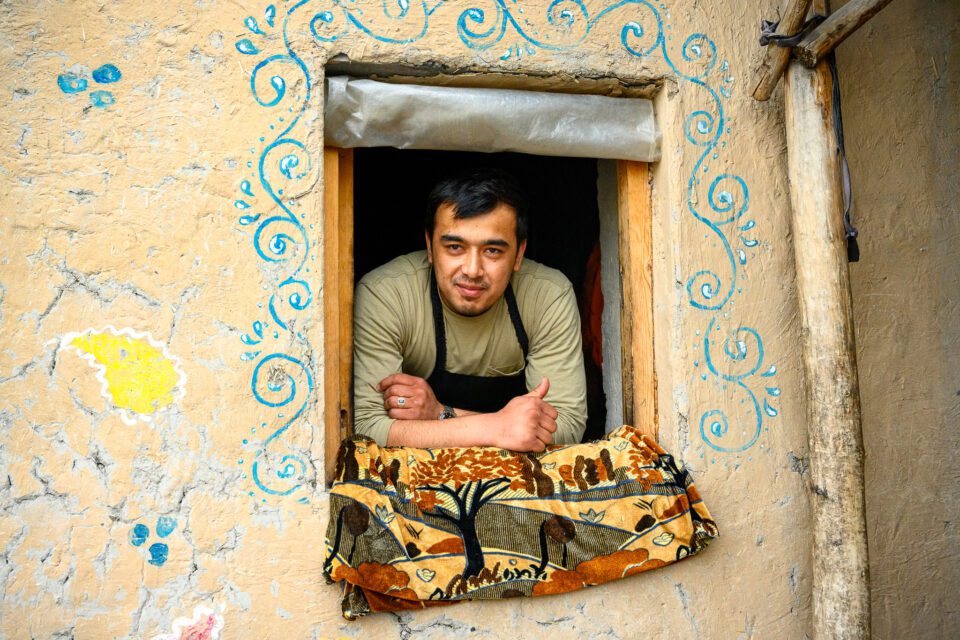 The Ferghana Valley is all about silk, trade, food and craftsmen. It also hosts the city of Kokand, which served as the capital of the Khanate of Kokand in 18th and 19th centuries.
Honaqoh Mosque in Margilan
The city of Ferghana by itself does not offer much to photograph, but some of the smaller towns are worth checking out. We stopped at the Honaqoh mosque in Margilan to photograph its beautiful architecture, hand-carved woodwork and blue tiles: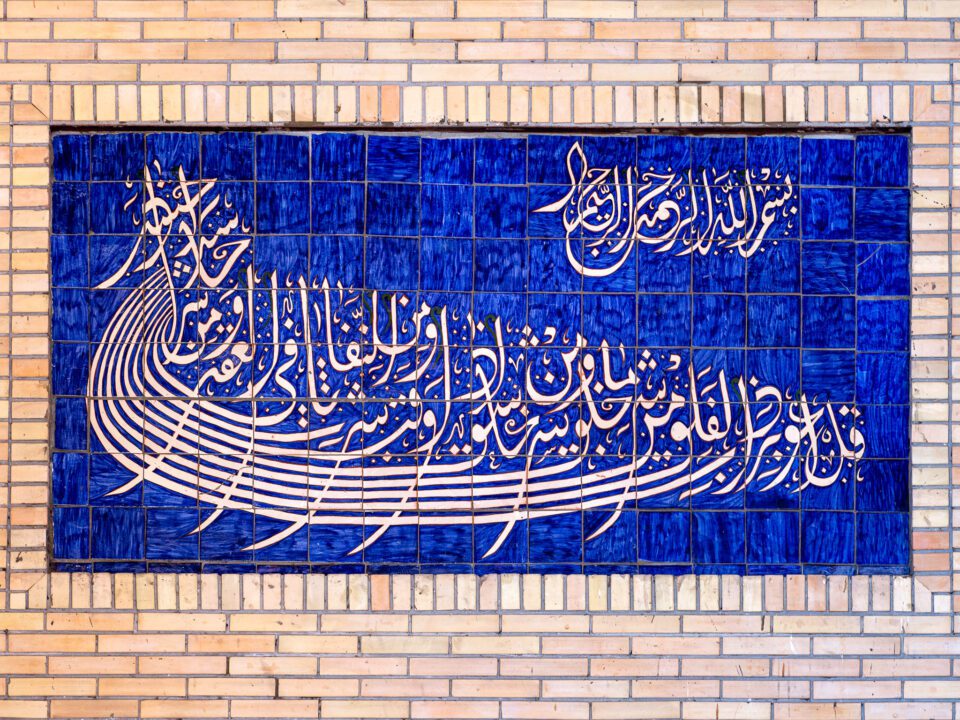 The gold doors were exquisite: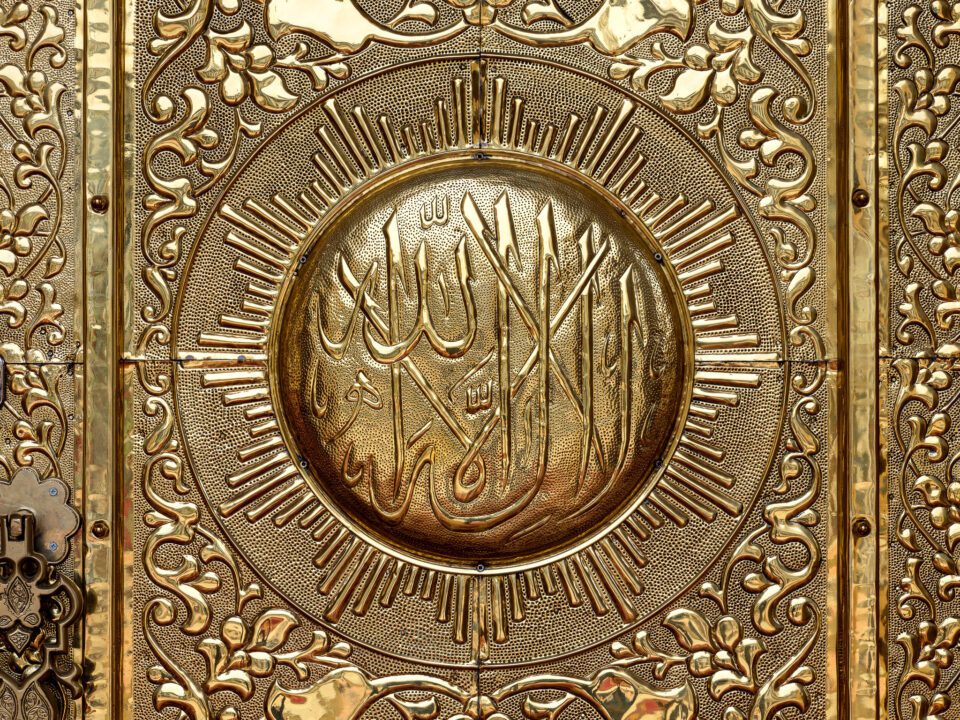 And the people were very welcoming. Many stopped to chat, introduce themselves and invite to their homes. When exploring the Ferghana region, make sure to taste the local somsa. They make it fresh in a clay oven every day: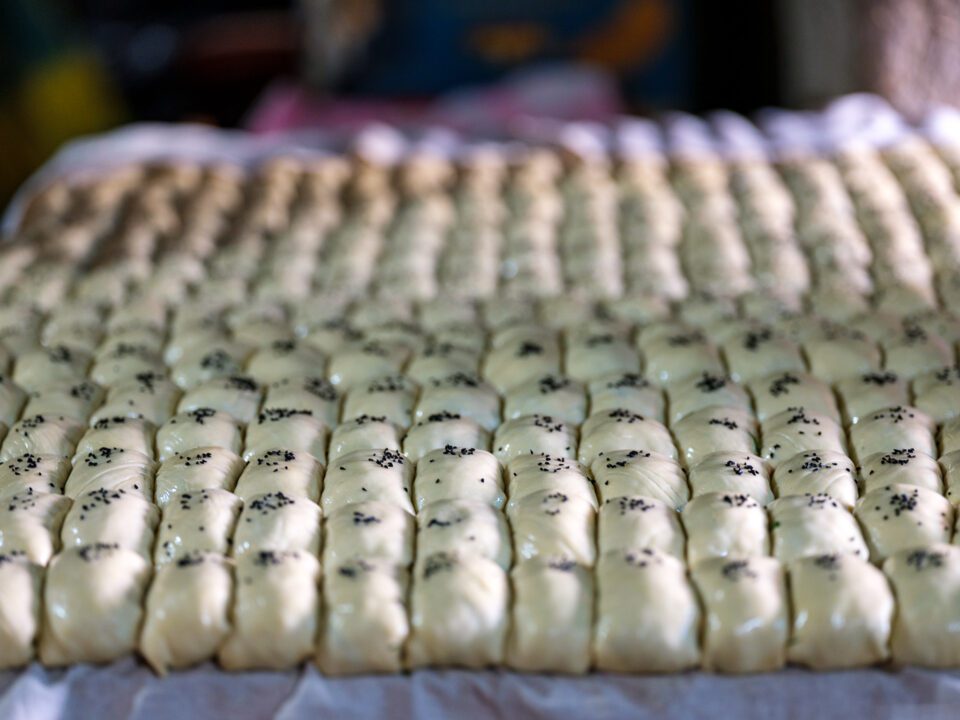 Yodgorlik Silk Factory in Margilan
If you want to see how silk products are made, make sure to visit the Yodgorlik Silk Factory in Margilan. They offer guided tours in multiple languages, and allow any kind of photography and videography. You will be able to see the whole process of silk production – from the moment the cocoons are extracted from mulberry trees and made into threads: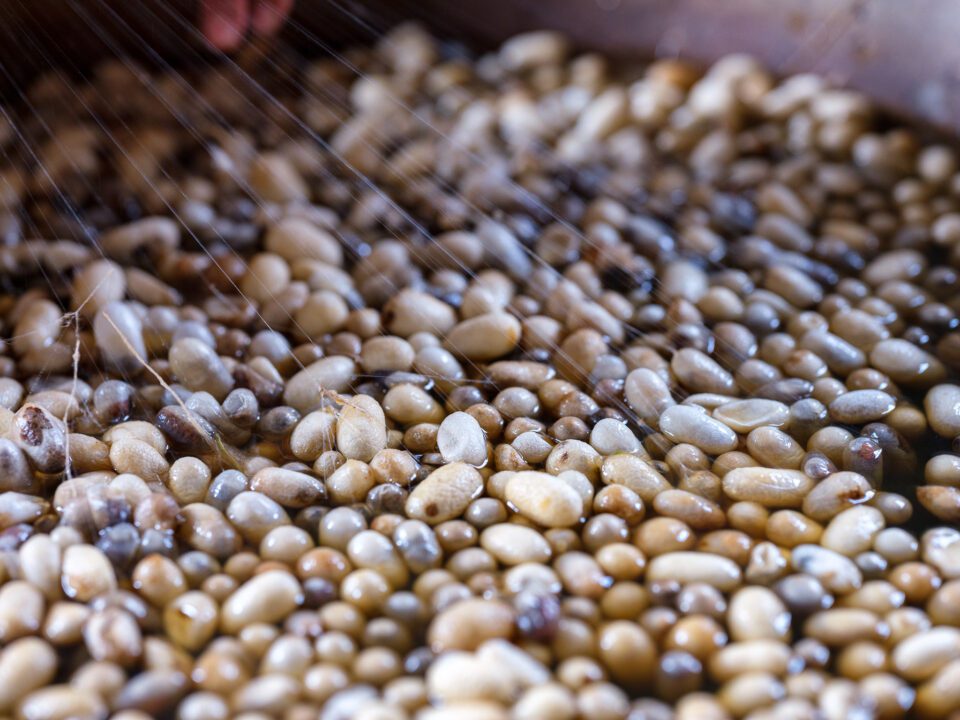 To coloring of threads using natural plants and extracts: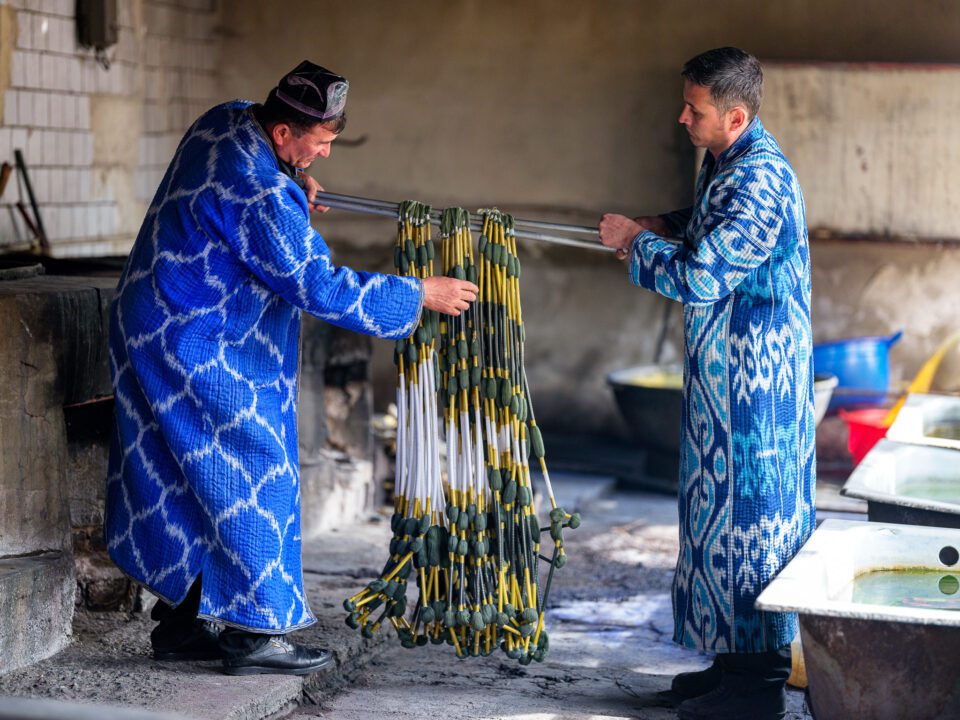 To making of the finished products using old-style wooden looms: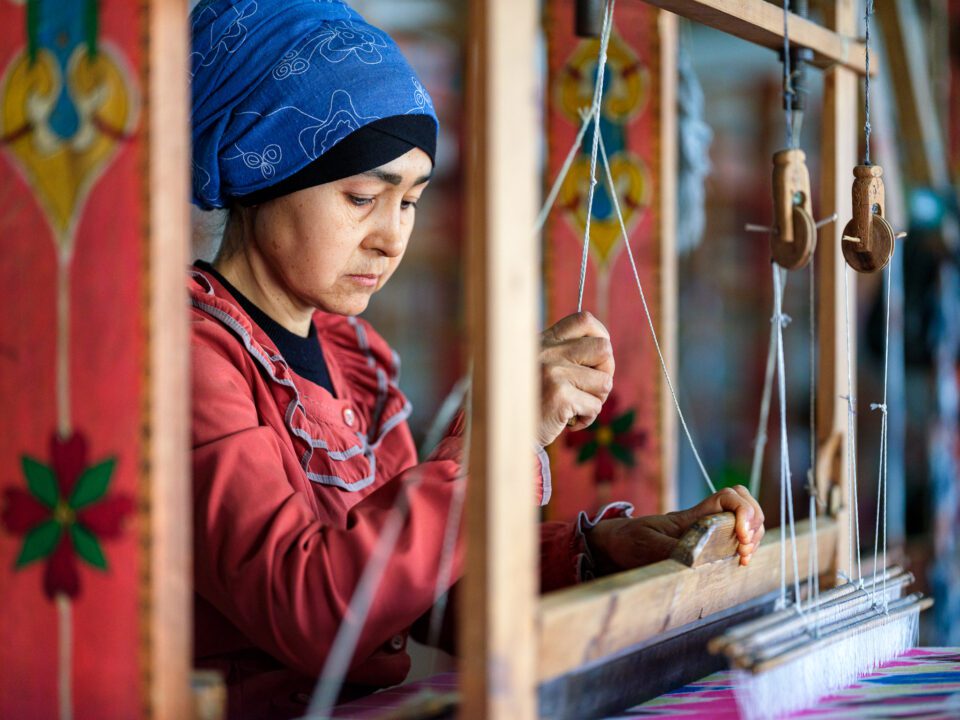 While there, make sure to check out how silk carpets are hand-made. You will appreciate how much manual labor goes into making a single threaded silk carpet!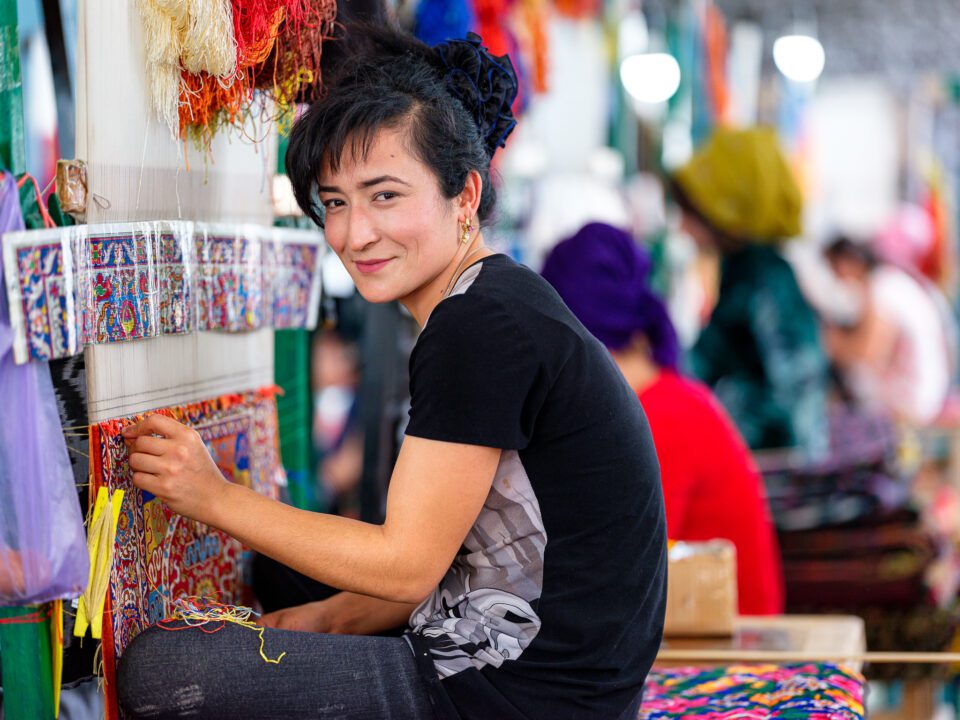 The factory is also a great place to take portraits of locals dressed in traditional silk clothes: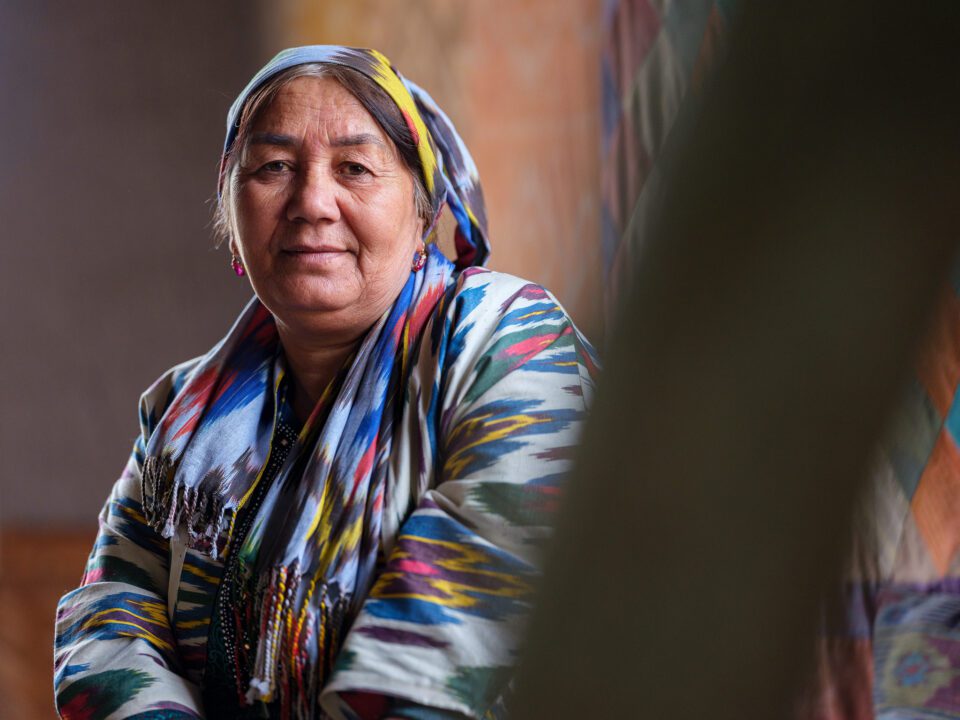 Ceramic Masters of Rishtan
Ferghana is also home to some of the best ceramic masters in the world. We had a chance to visit several of them, but the one master that stood out with his work was Alisher Nazirov. I had the honor to photograph his apprentice, who showed what real work of "inspiration" looks like. Basically, it is a form of freestyling, where the artist comes up with design on the fly and draws it on the plate. There is no pre-drawing involved, so the whole process has to be extremely precise: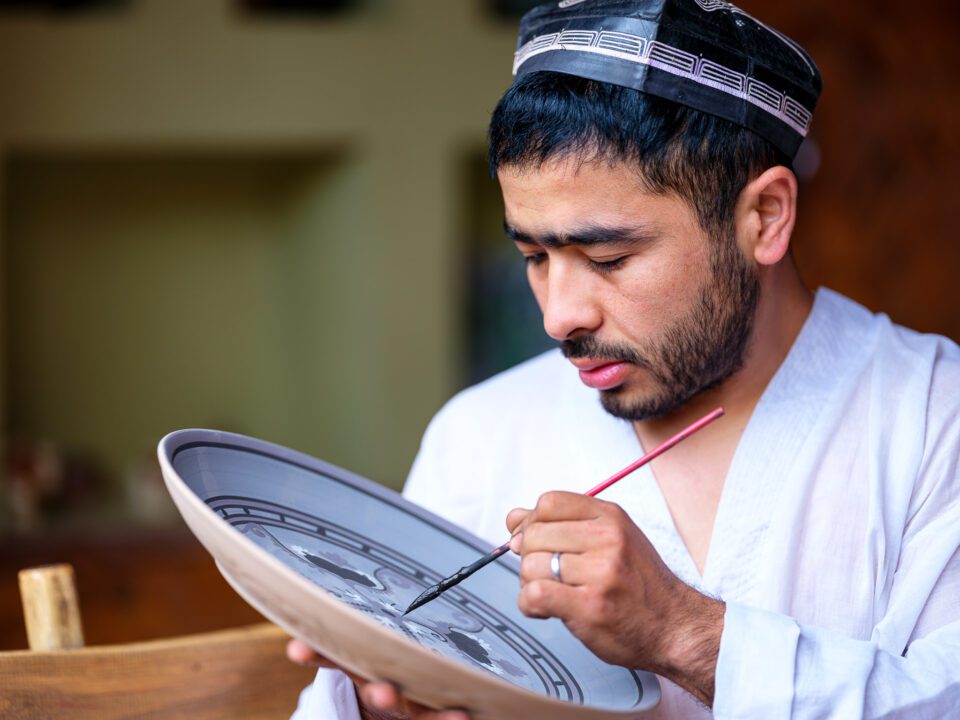 After the plate is fully decorated with patterns and colors, it goes into an oven, so that everything gets permanently baked into it. The process uses local clay and all natural dyes – this technology has been used to make ceramics for many generations.
Once the master arrived, it was a pleasure seeing him work on a wooden pottery wheel: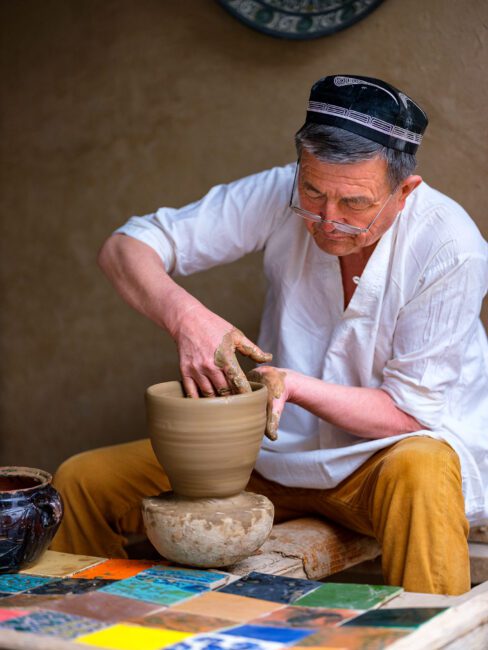 Make sure to check out the ceramic masters of Rishtan – they are truly some of the best out there!
Doll Makers and Dressmakers of Andijan
When visiting Andijan, make sure to check out the Jami Madrasah area, right in front of the Andijan Regional Museum. Here, you will find all kinds of skilled craftsmen, including doll makers, hat makers, jewelers and dressmakers who design Andijan-style traditional clothing.
The miniature dolls are all hand-made, and would work really well as presents. They are quite inexpensive and you can choose from different styles, sizes and designs:
As you walk through different rooms of the former madrasah, you will come across dressmakers who work on making traditional clothing for women: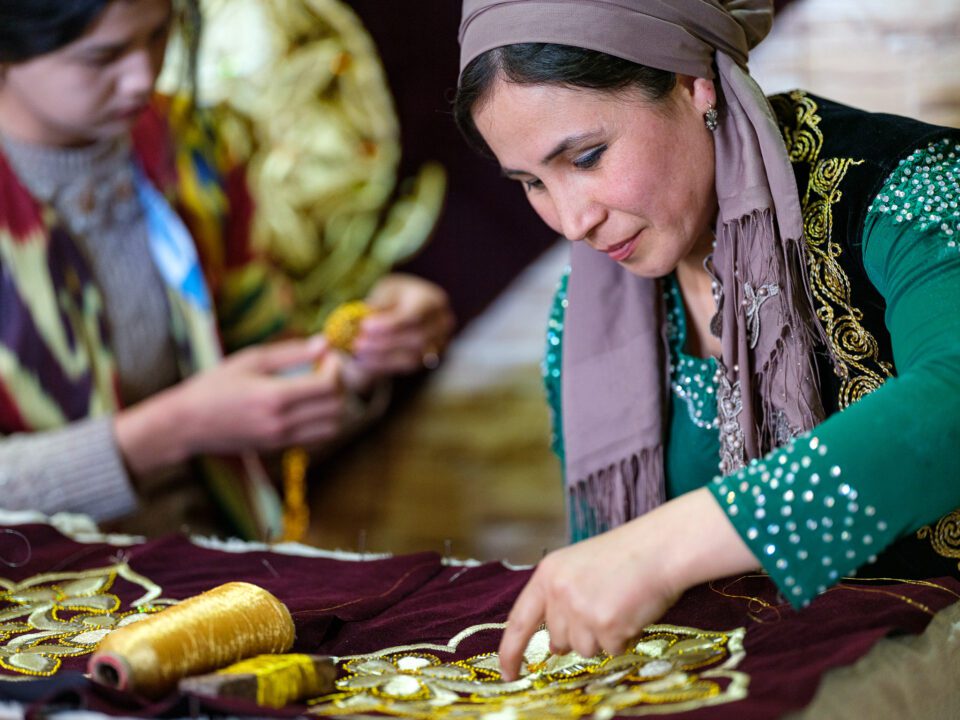 I asked these ladies to pose for me with some of the things they have made, and they were happy to demonstrate their work: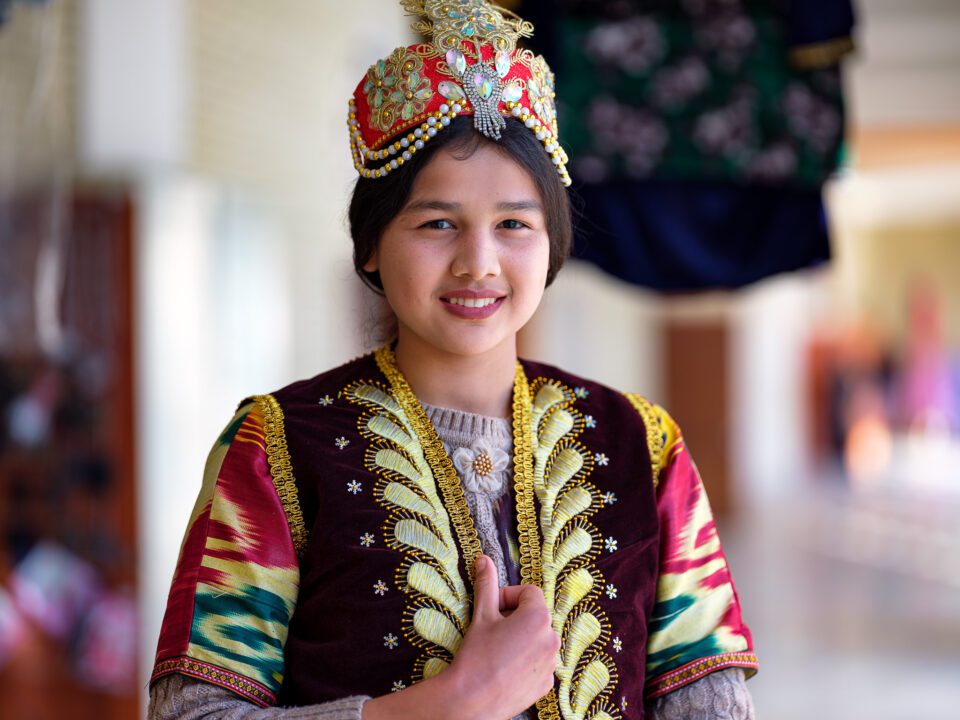 As you can see, a lot of time and effort goes into making these dresses and hats. While you will not find many Uzbek women wearing such clothing on the streets, such beautifully crafted clothing can be seen on women in weddings and other special events.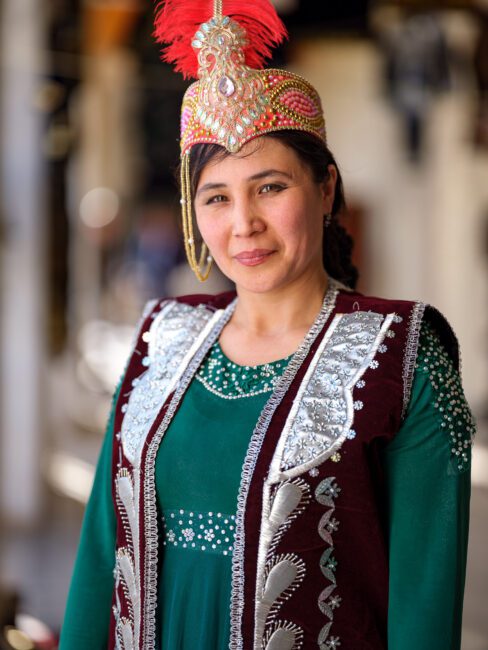 While there, make sure to capture images of the madrasah itself, as it is quite beautiful, especially in the early morning or late evening light: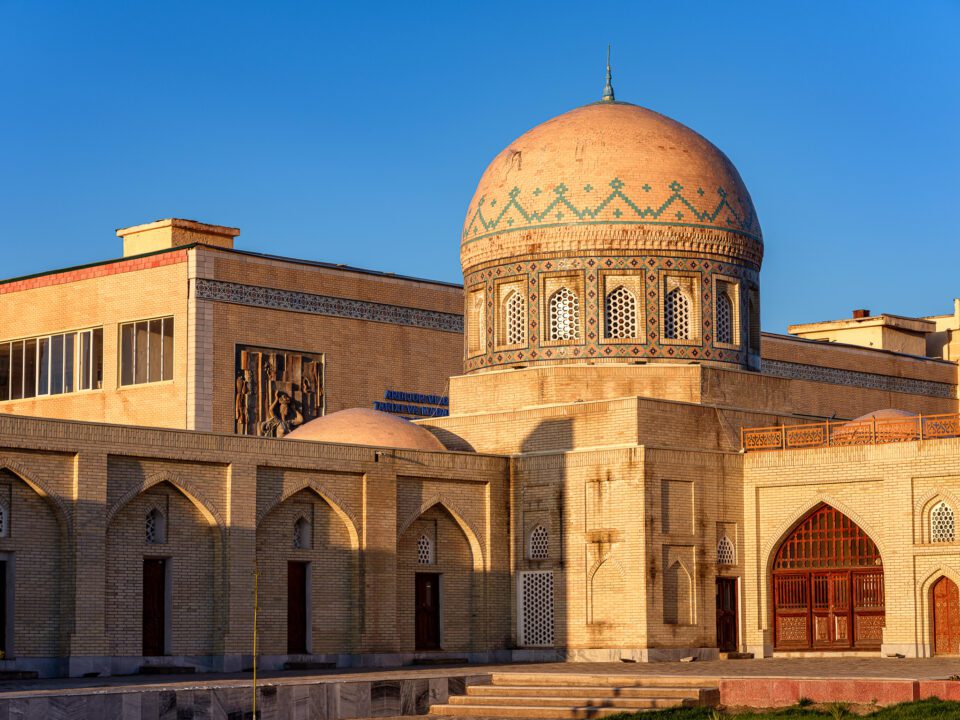 Photographing People
I have photographed people all over the world. I don't like getting into trouble with the locals, so I always make sure to ask before photographing them. I have been able to photograph many, but I have also had my share of denials (some of which were more like a blatant threat than denial). I did not know what to expect in Uzbekistan, but I knew that I definitely wanted to photograph the locals.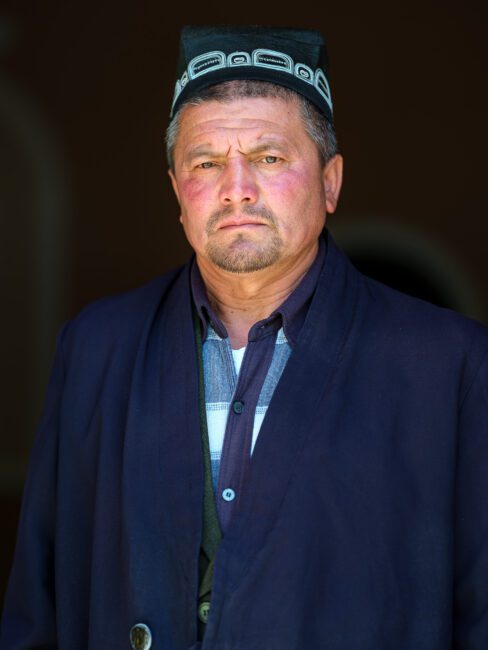 I have to say, photographing people in Uzbekistan was a very pleasant experience, especially in Ferghana Valley. Everyone was extremely friendly and did not mind my camera. Not a single person I asked to photograph denied my request, which was pretty incredible. In fact, in some cases, I was specifically asked to photograph – just having a large camera in my hands was enough to impress some of the locals, who were very curious.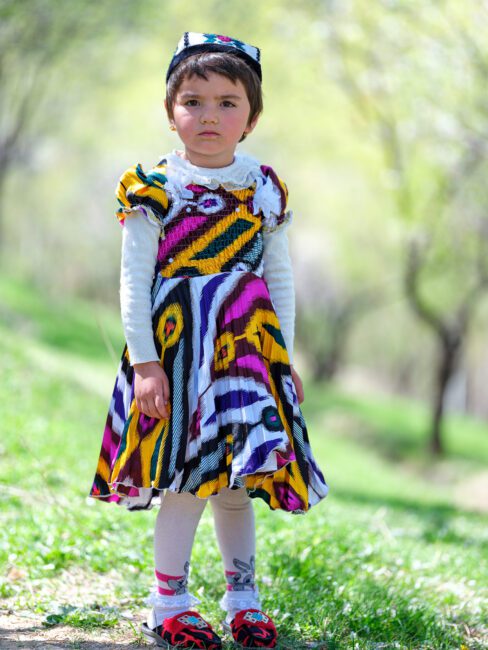 Bringing a Fuji Instax printer and some film also turned out to be a huge hit. Since I was shooting with two Fujifilm camera bodies, printing photos instantly through these cameras without having to transfer anything to a computer worked out beautifully in the field!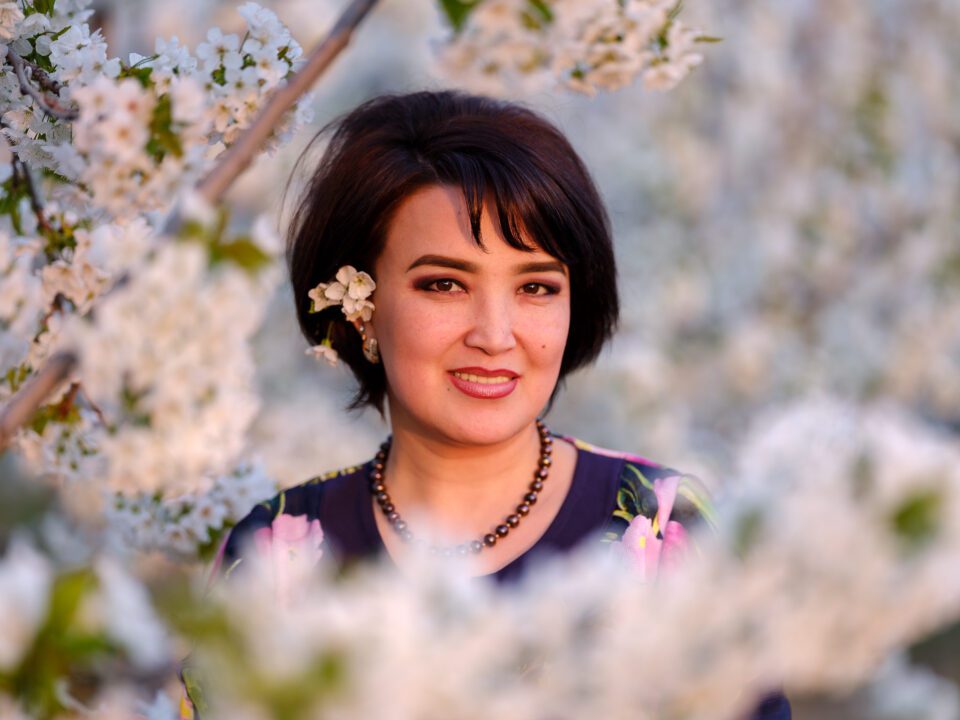 The excitement of waiting for their photos to develop in front of their eyes was truly precious. In fact, I started running out of film in the middle of my trip. Thankfully, there was a Fuji retail store in Tashkent, so I was able to buy a few more cartridges.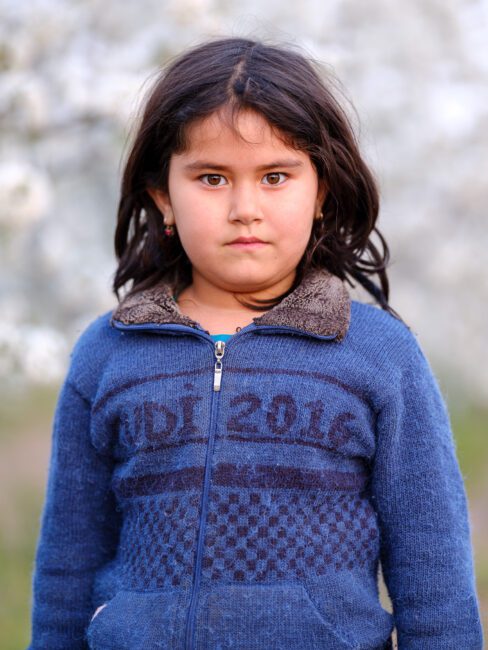 While photographing one of the remote villages of Namangan, I came across this man, who rode a very old Soviet-era transport bike: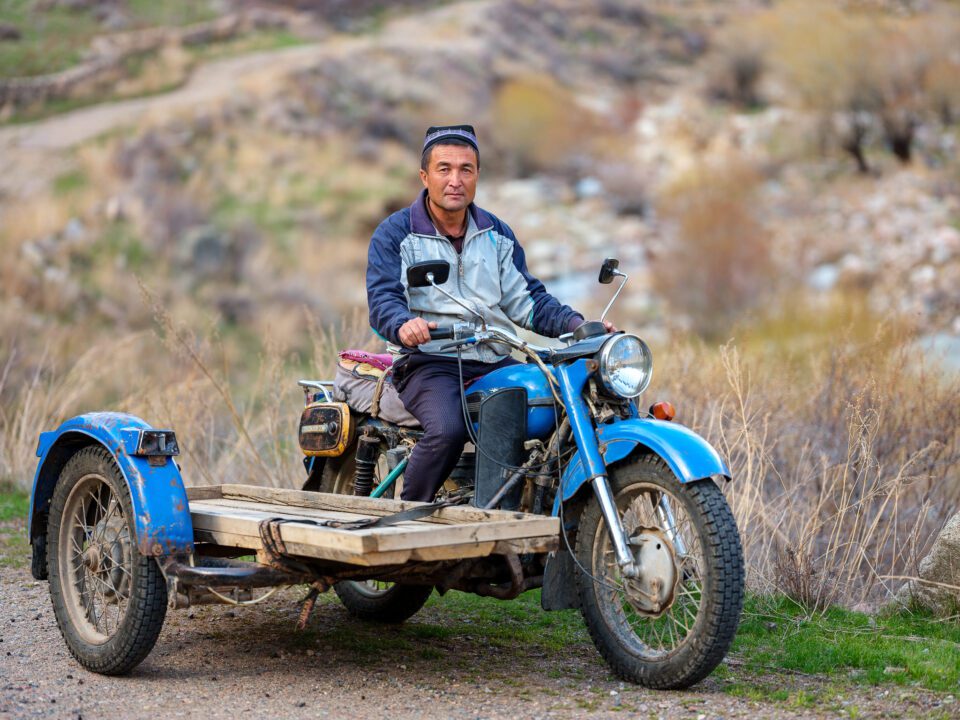 I loved his eyes, so I asked if I could photograph him up-close and he agreed: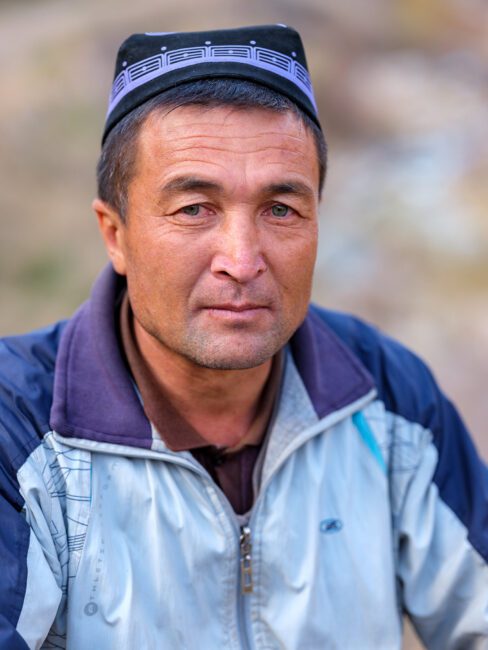 This one turned out to be one of my most favorite portraits from Uzbekistan. So much depth in his piercing eyes! The light was beautiful and there is very little post-processing on this image – just basic white balance and slight exposure adjustments.
Blacksmiths of Andijan
While in Andijan, make sure to check out some of the local blacksmiths and their forging shops. These guys make beautiful, hand-made steel knives that are extremely sharp!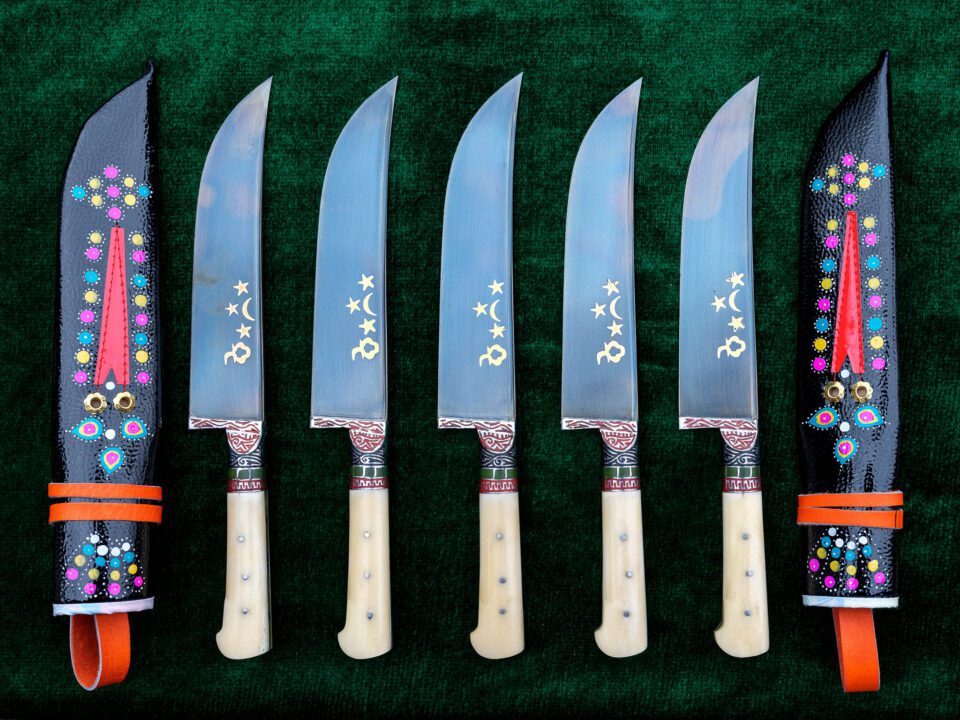 I was fortunate to have a chance to photograph a 13th generation apprentice, who forged a beautiful knife and explained the whole process: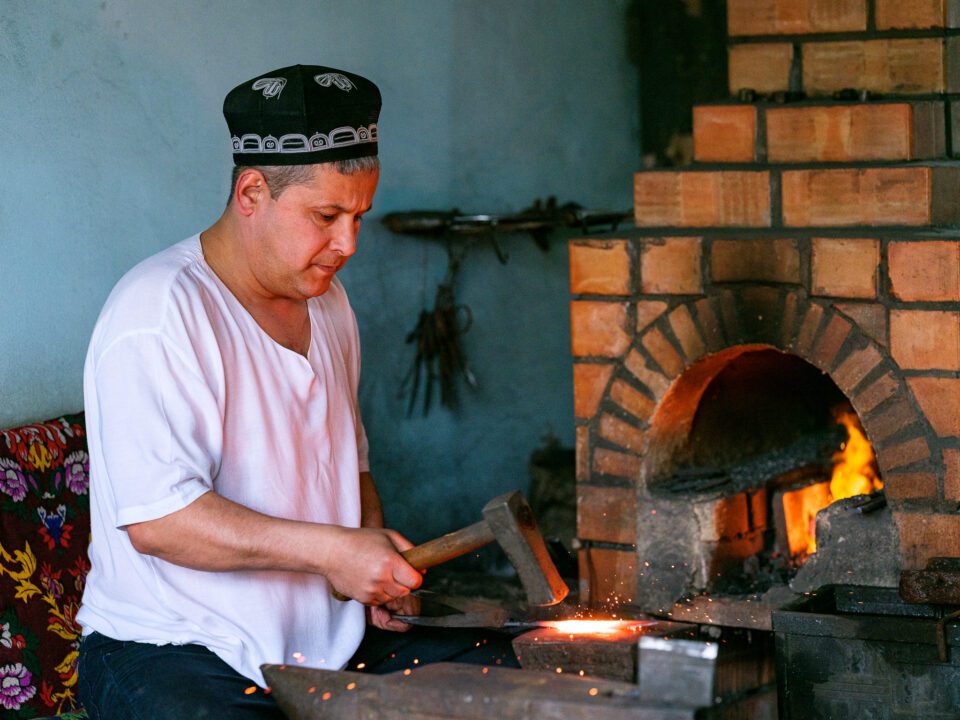 He was happy to show off some of his work, which he learned how to make from his master, his father: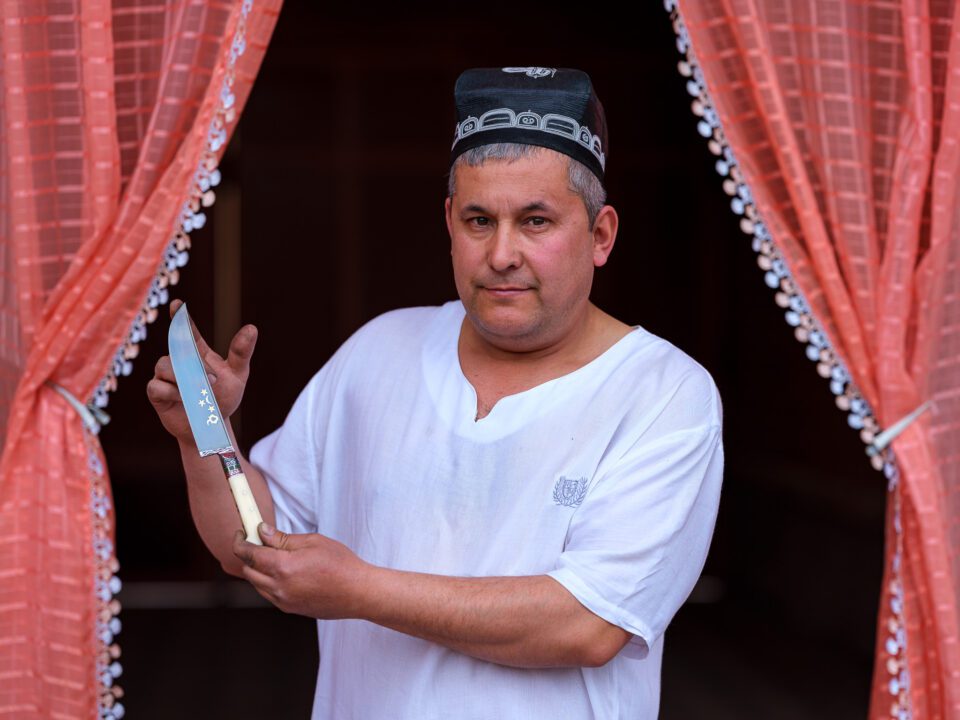 And here is the master himself, proudly looking at some of hist most beautiful and original work: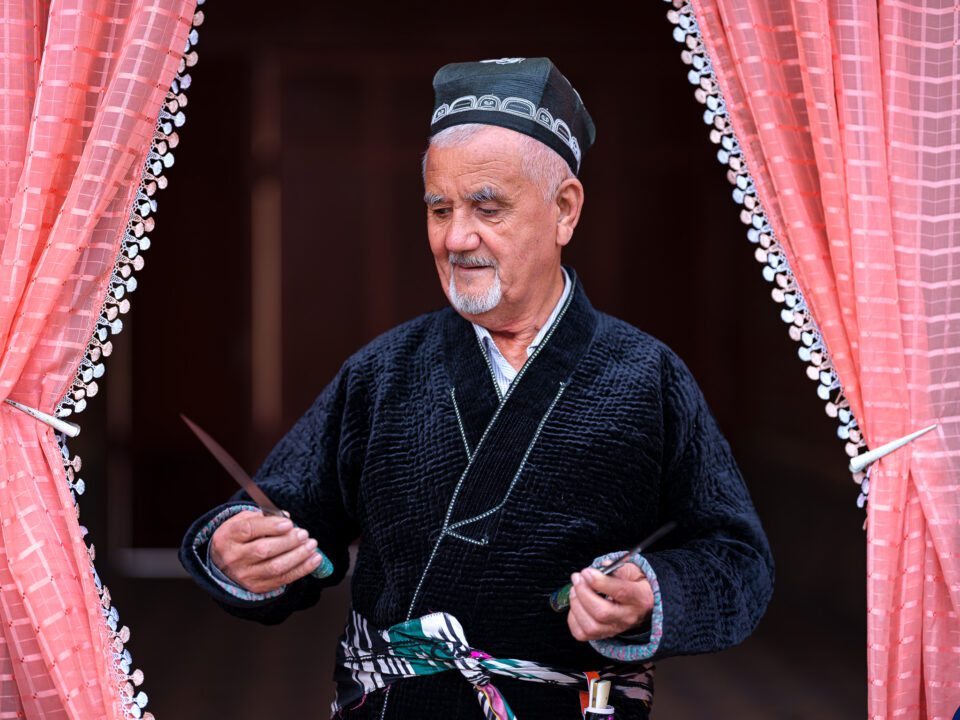 These blacksmiths have been making knives for many generations, and the knowledge has been proudly passed from father to son. The master showed us an album of his family heritage, along with a picture of his grandfather, who was also a master blacksmith: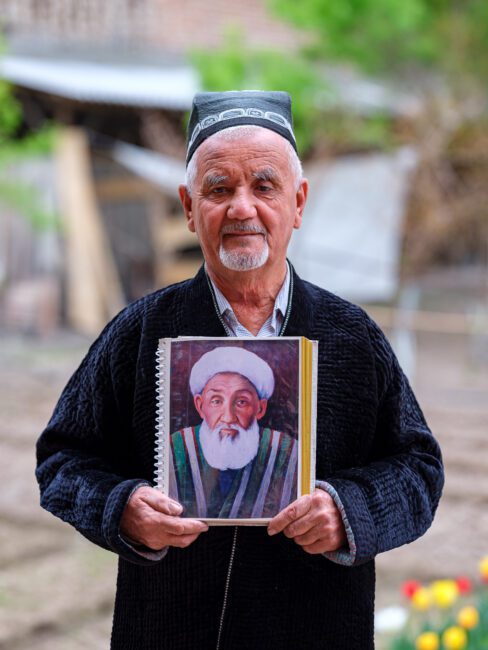 Namangan Mountains
On the pass from Tashkent to Ferghana Valley, you will be seeing the mountains of Namangan. These are pretty mountains that might be worth exploring. I did not have a chance to see much of them from Namangan's side, but we did make it into a remote village from which I was able to launch my drone and see these mountains closer: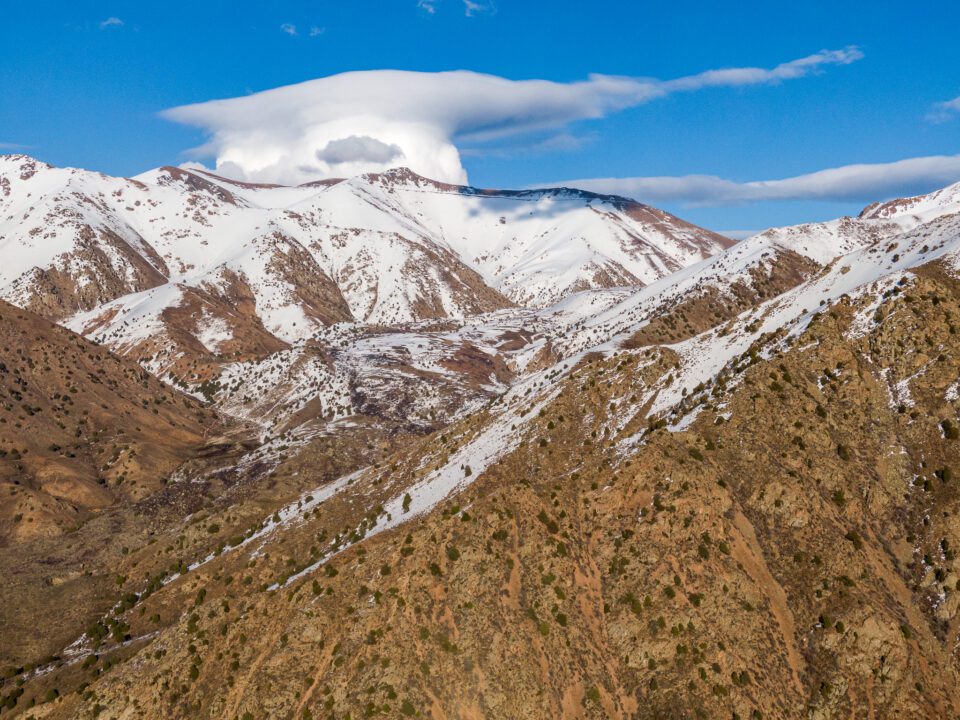 Some of these mountains have roads that are accessible on a 4×4 vehicle. I did not get a chance to do that, and it appeared that it would not be particularly safe with all that snow up there. It is also worth noting that some of the mountain regions are on the border with Kyrgyzstan, and you want to be careful when exploring these locations by foot – you do not want to get in trouble with the authorities on either side.
Blacksmiths of Chust
Most of the knowledge of knife making in Uzbekistan comes from the blacksmiths of Chust, which is a city in the Namangan region. These are the original master blacksmiths, who taught everyone else in the region about this ancient craft. Chust has been known for its famous blades, including the famous Damascus blade. In fact, many believe that the knowledge of making the Damascus steel has been lost, but in reality, there are still some blacksmiths out there who have the knowledge to make it.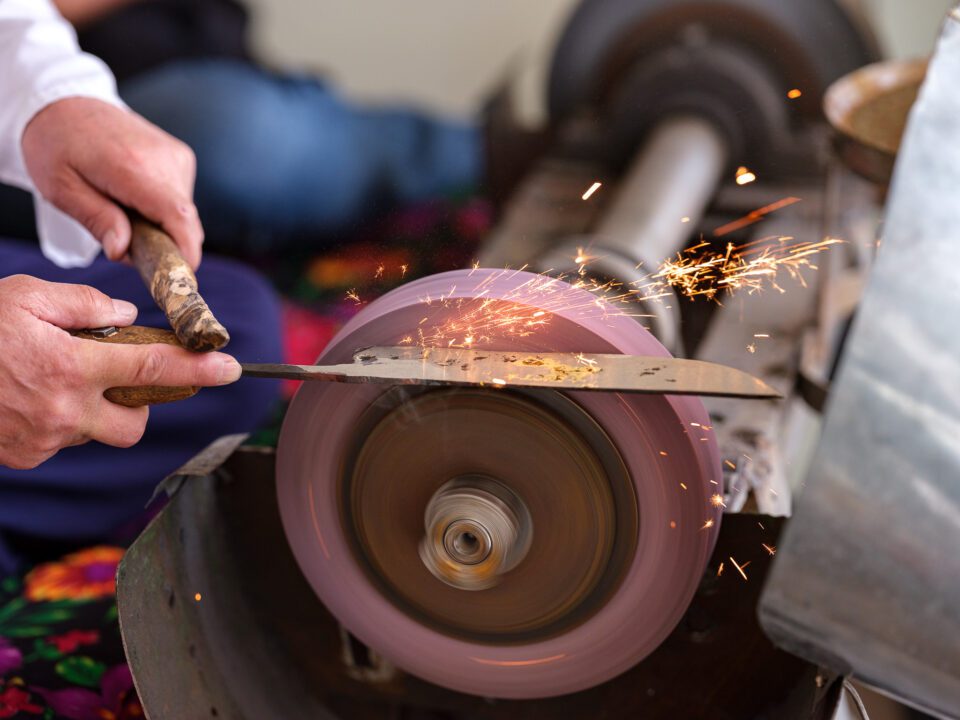 I had a chance to photograph one of Chust's master blacksmiths, Umarov Hasan, who makes the best knives in Uzbekistan: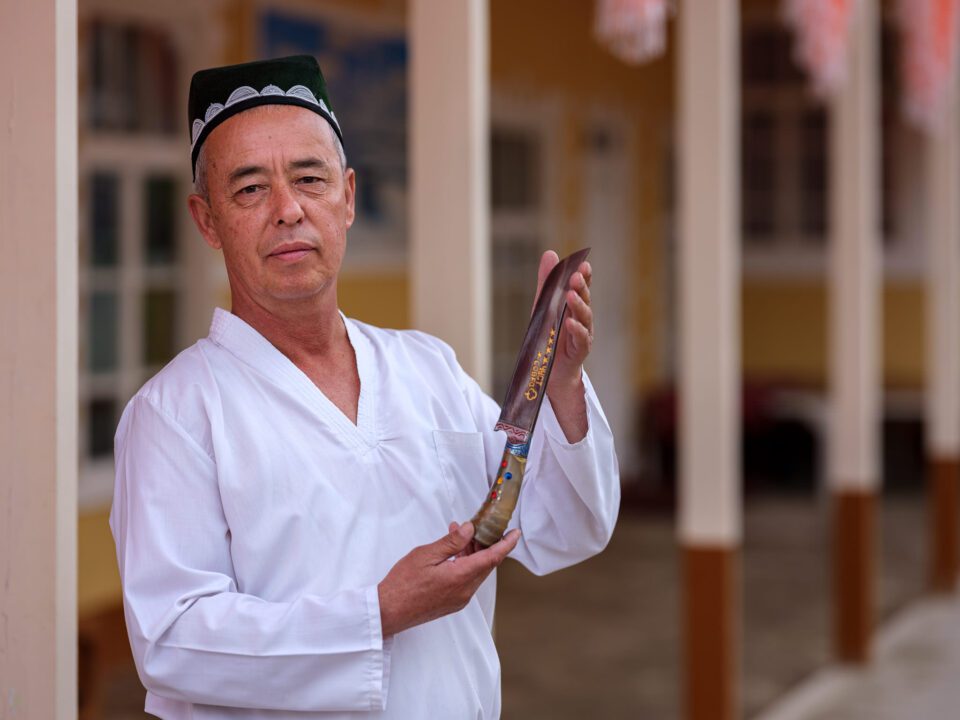 He had a collection of truly spectacular knives, including some very rare Damascus steel blades that were once forged by his ancestors.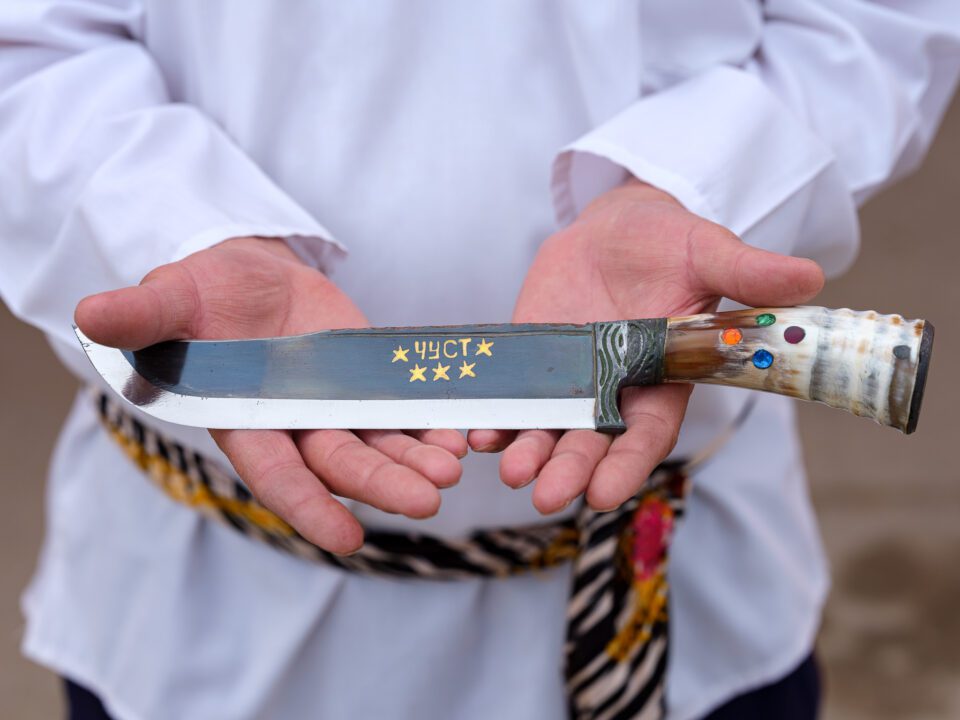 He was kind enough to gift us some knives. Although they looked like these were only good to be used as presents, these were so sharp, that our driver managed to cut his finger pretty deeply by just running it along the blade. He didn't even realize he cut his finger until blood started flowing out of it!
Hatters and Bakers of Namangan
Along with master blacksmiths, you will also find many other types of craftsmen in Namangan, including tailors, jewelers and hatters. We had a chance to visit the most famous hatters, who hand-make the traditional Uzbek cap called "Doppa":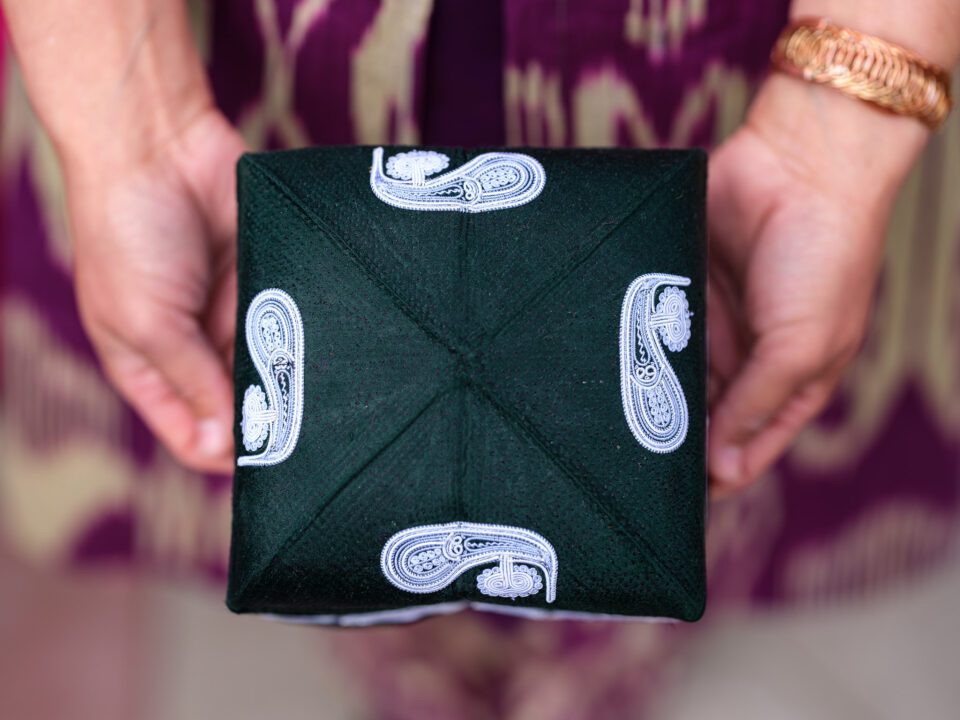 You will see this cap worn by many Uzbeks, especially by the elders: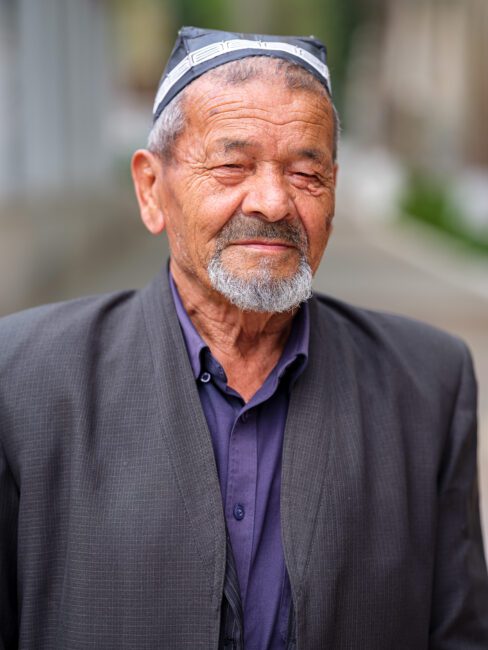 While in Namangan, make sure to check out the famous bakers, who make some of the best bread in Uzbekistan: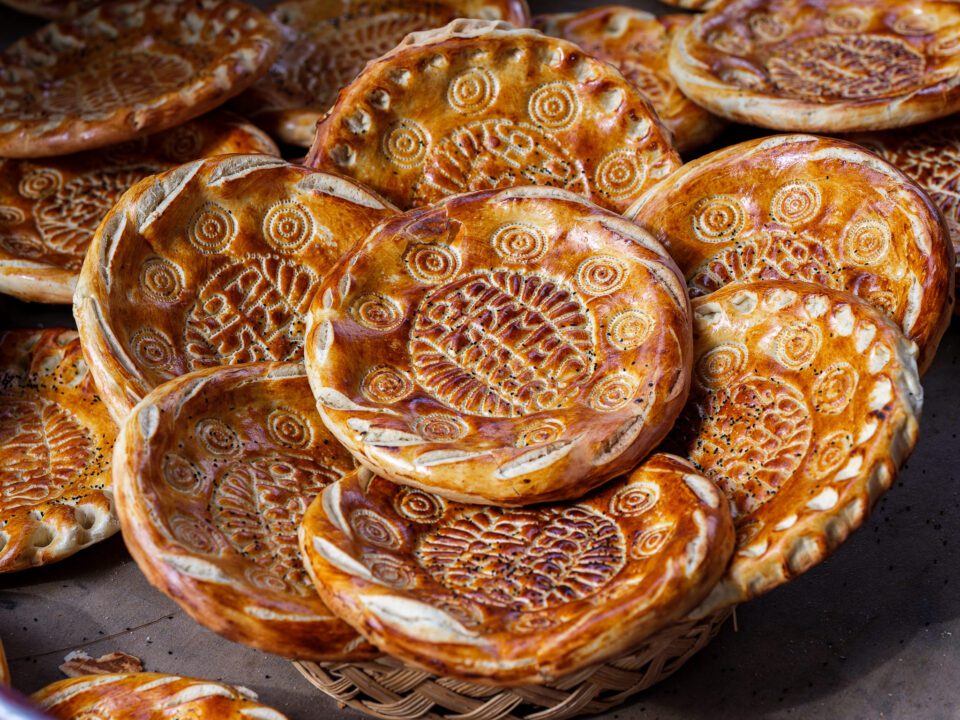 Speaking of bread, did you know that the clay oven that is used in Indian cuisine originated from Uzbekistan? That's right, it was brought by Babur when he conquered India. The word "Tandoor" is a Turkic word and carries the same meaning in both Indian and Uzbek languages.
By the way, when traveling in Uzbekistan, you might come across many places that sell white cheeseballs that go by the name "qurut". These are typically made from either cow milk or goat milk (it is basically dry yogurt), and they are extremely salty! Many foreigners dislike the taste and sometimes even find it plain disgusting, but the locals love it and eat it all the time. Here is a lady selling qurut in a local market in Namangan: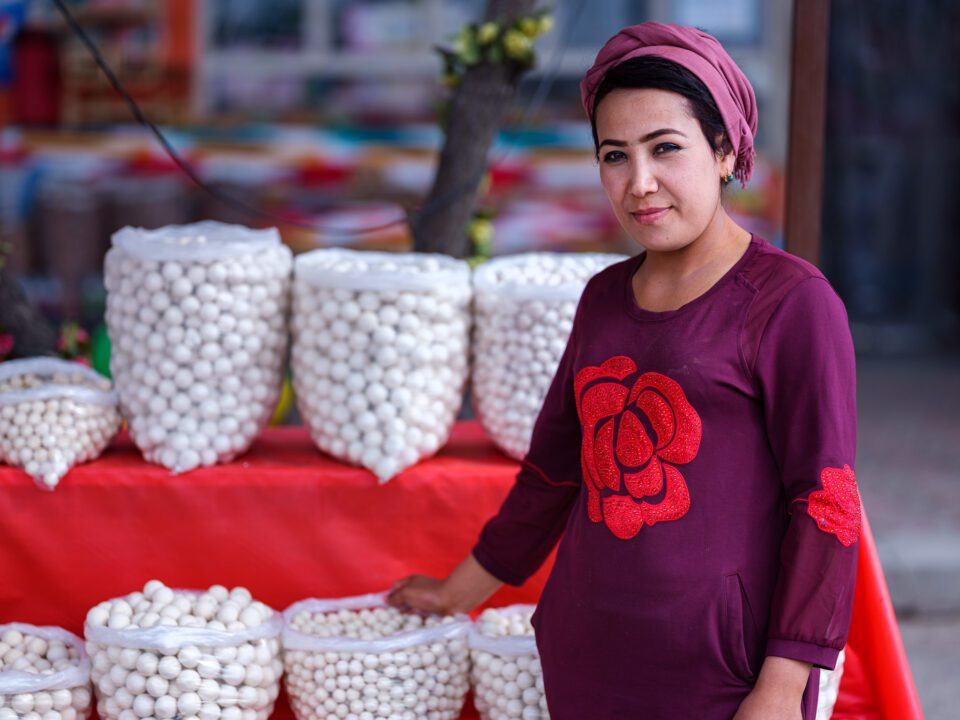 The next chapters will take you through the big highlights: Samarkand, Bukhara and Khiva. Click on the next page to continue.