After Fes, it was time to move on to explore the blue city of Chefchaouen, the last location that concluded my trip. Similar to Fes, I planned to stay a total of two nights in Chefchaouen, as I wanted to explore its photographic potential. Chefchaouen turned out to be another gem of Morocco, a town I would not hesitate to come back to again in the future.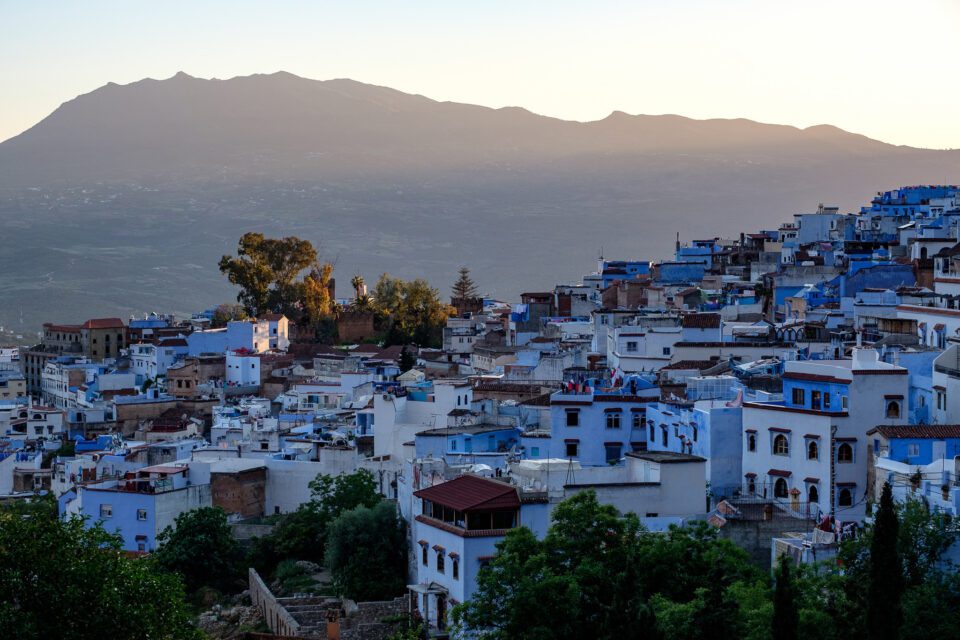 Chefchaouen
The blue city of Chefchaouen is located in northwest Morocco, which you can reach in roughly five hours from Casablanca, three and a half hours from Fes and two hours from Tangier by car. When compared to Fes, it is a relatively new city – it was founded in 1471 as a fortress on the side of a mountain.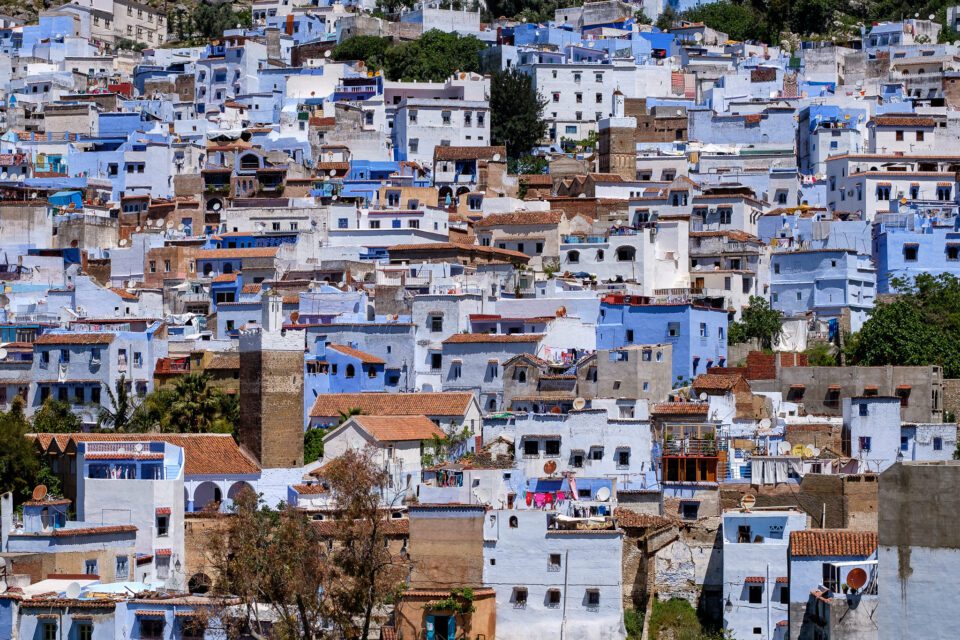 There are different theories that explain why the city to this date paints its walls and doors in blue color. Some say that it has to do with keeping evil spirits away, others say that the blue color symbolizes the sky and the heaven, and some even say that it all started with the Jews painting their houses blue when they lived there. It does not really matter at the end of the day, but what does matter, is that Chefchaouen offers unique photographic opportunities that cannot be found anywhere else in the world!
Interestingly, you will find different shades of blue in Chefchaouen. Some streets have a combination of darker blue watercolor paint on top, with lighter bottom: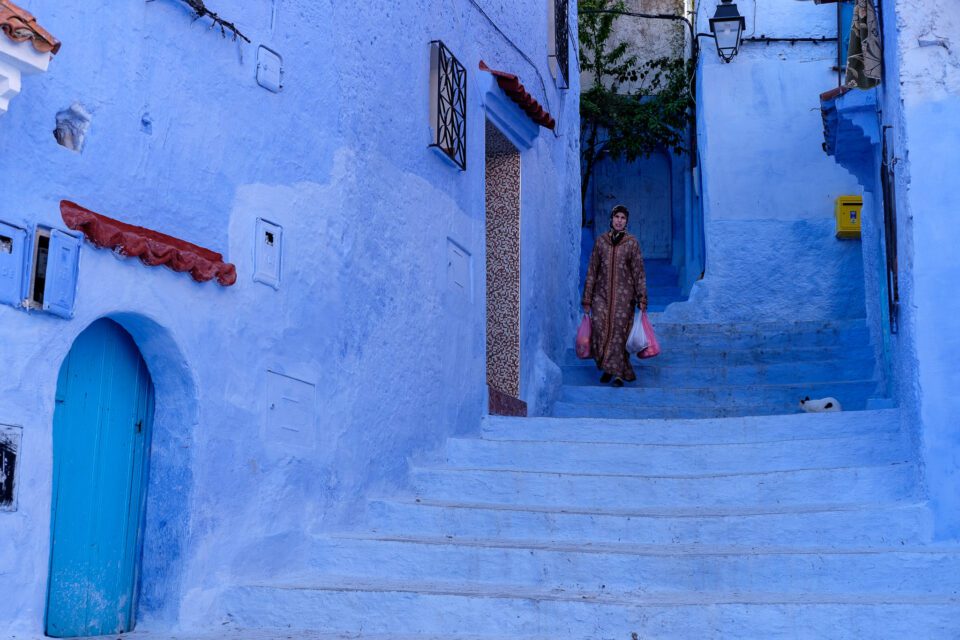 While others are the other way around, looking like they have been covered with oil paint:
What makes Chefchaouen unique, is the contrast that gets created with other subjects of different color, especially red rooftops and window tiles, as well as green vegetation: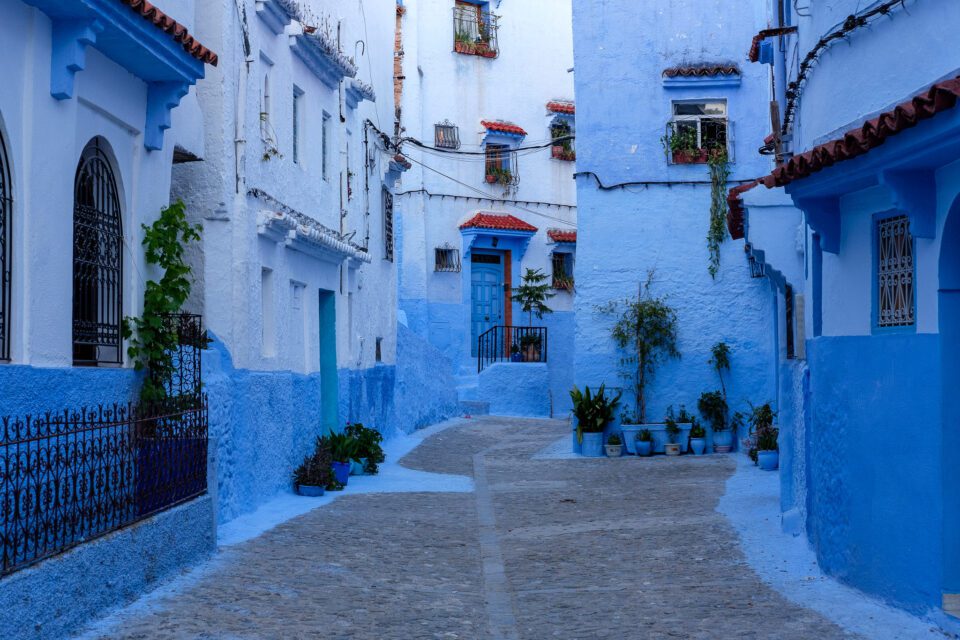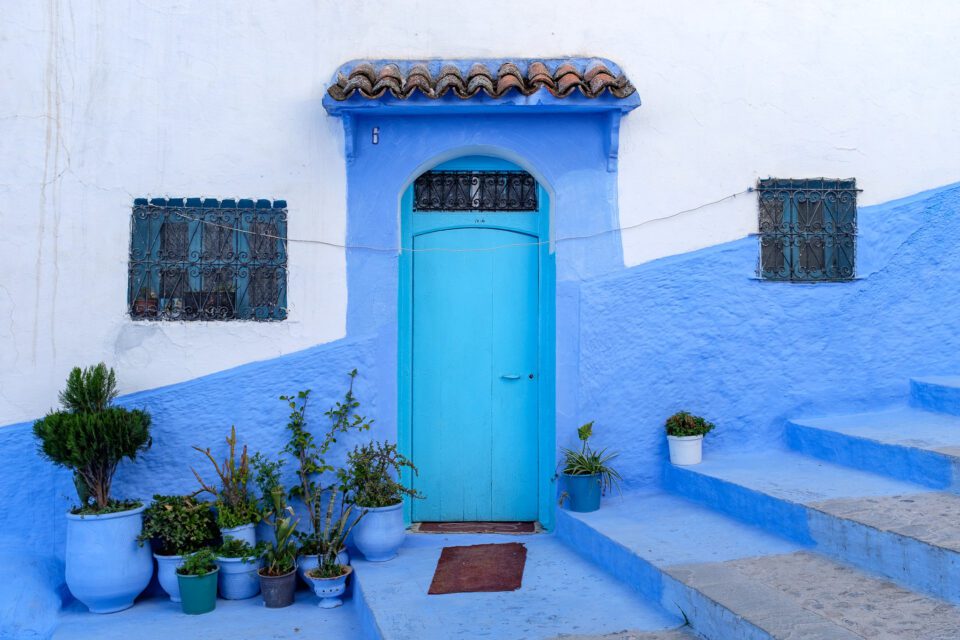 Any subject would stand out in such environment, which opens up a lot of opportunities for street photography. Find anyone who wears something other than blue and you have yourself an interesting photo: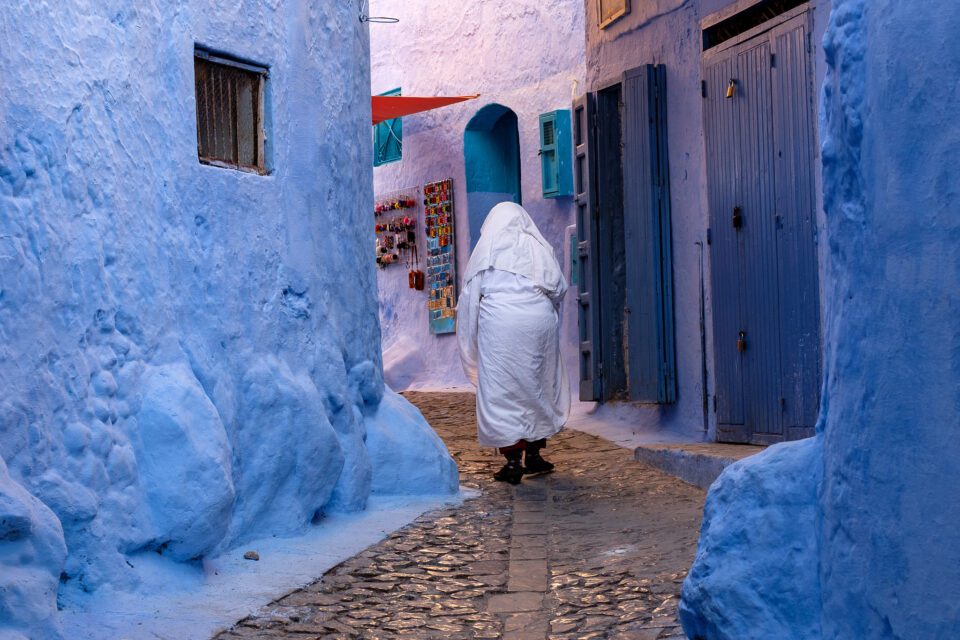 And if you just want to blend in with the environment, simply wear some blue clothing: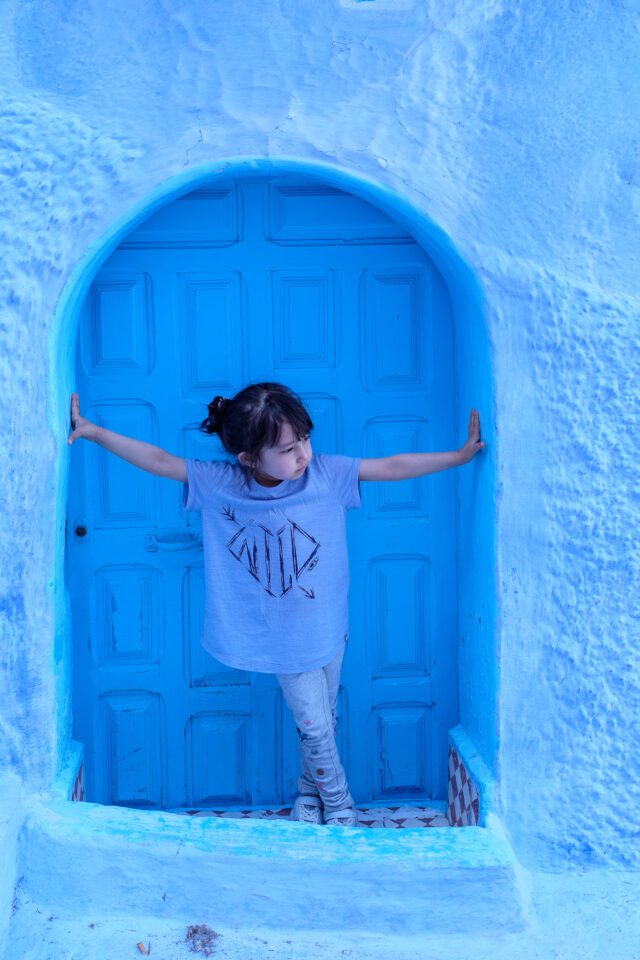 What's cool about Chefchaouen, is that even many of the doors are painted in blue color, often a bit darker than the walls to stand out: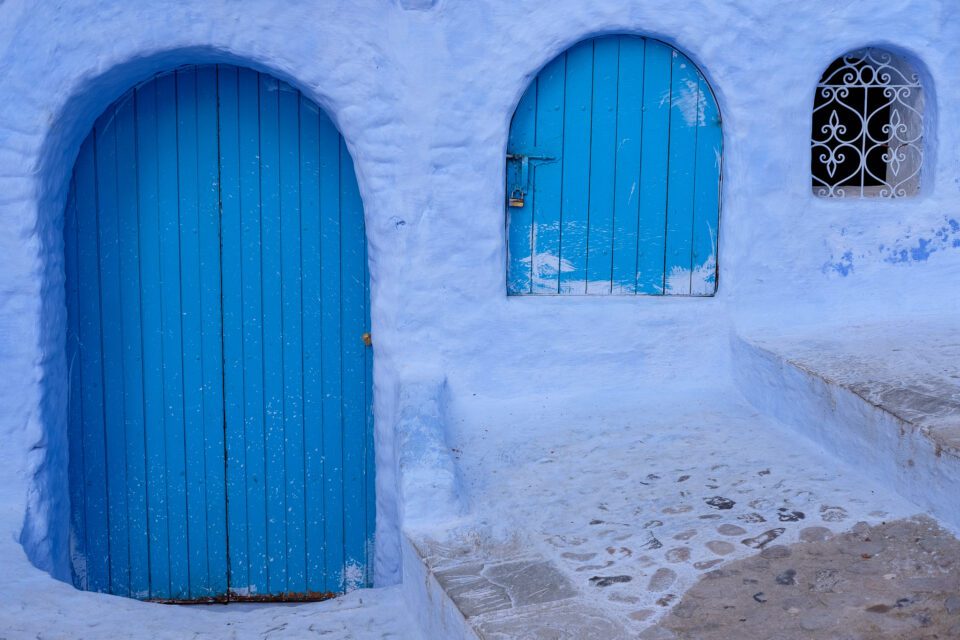 However, it does not mean that every building looks the same – some areas have brown bricks and textures on the face of buildings, with blue elements covering specific parts like windows and doors: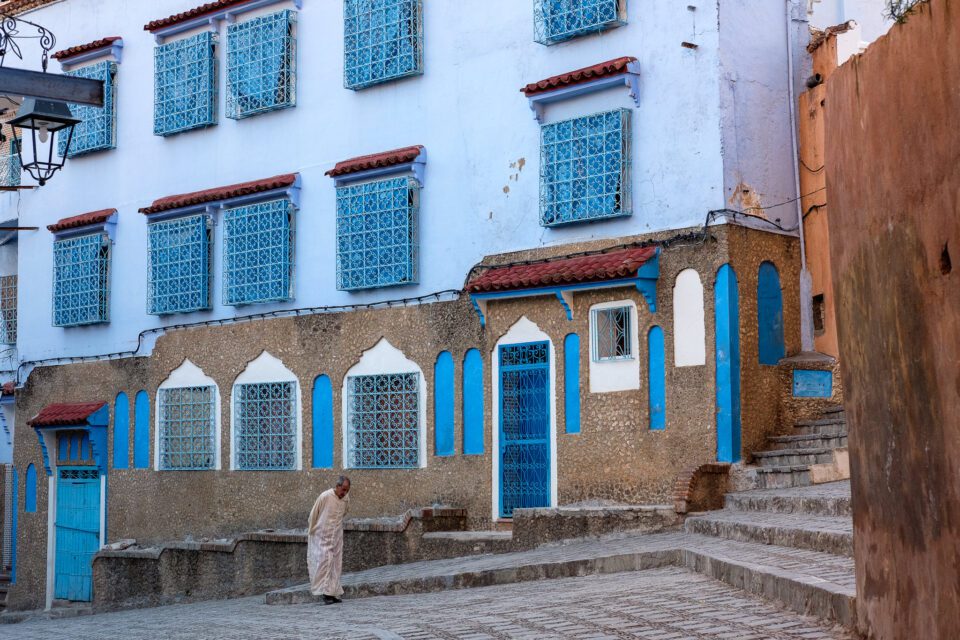 While other locations have yellow, orange, brown and gray colors, with blue doors or windows adding contrast to the scene: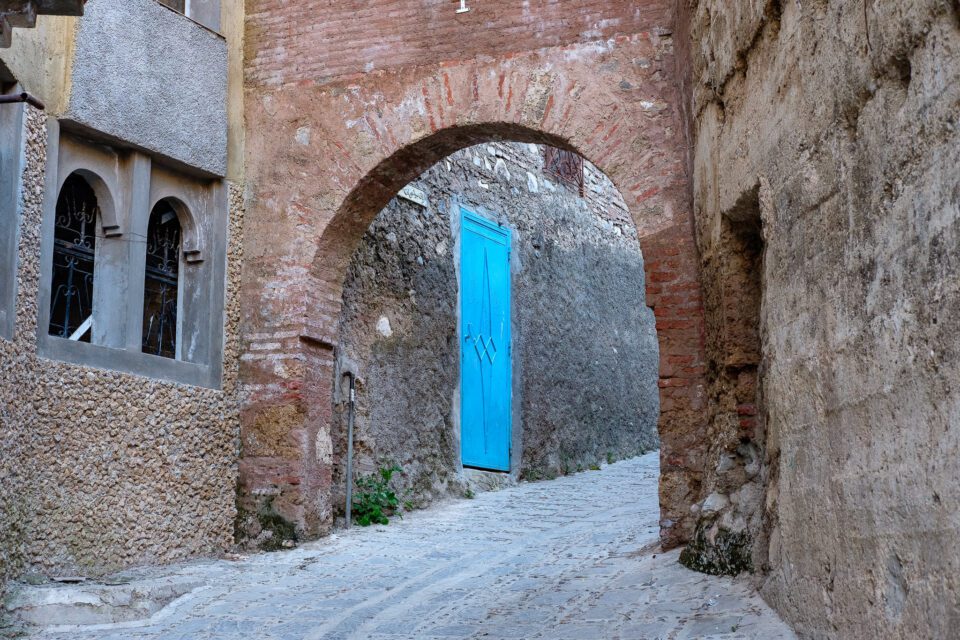 Overall, cats seemed to be taken care of much better in Chefchaouen compared to Fes and they looked healthier and prettier in comparison too. This guy was hanging out on a cart that had some windows with blue rims. As soon as I saw it, I started taking pictures and the cat cooperated with the photo shoot: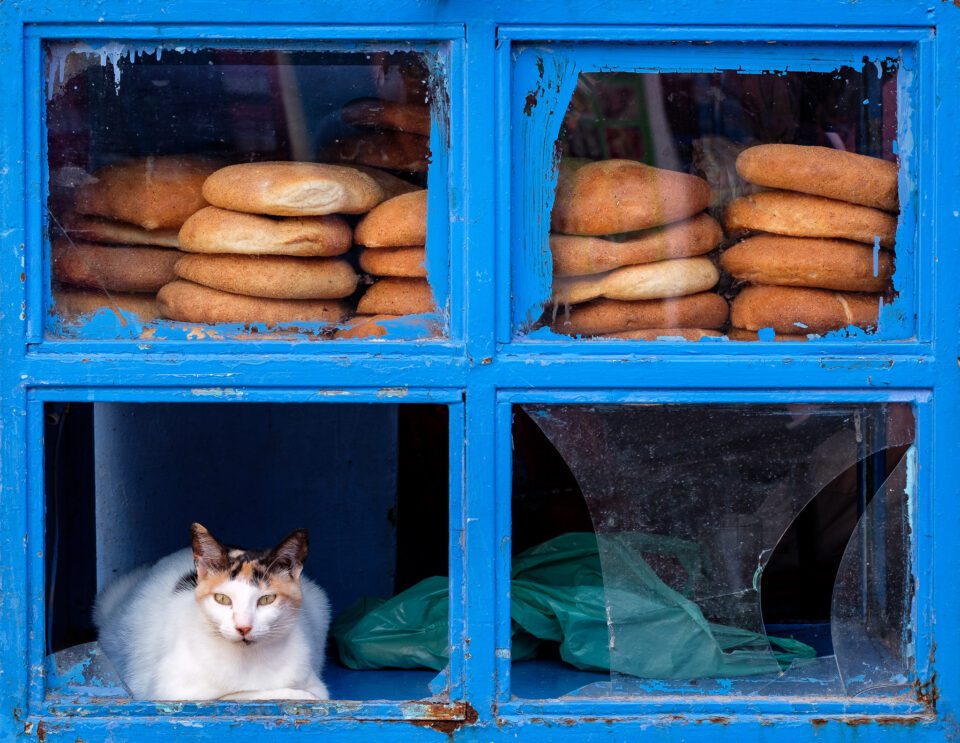 This kitten was super friendly and didn't mind me taking its pictures from different angles: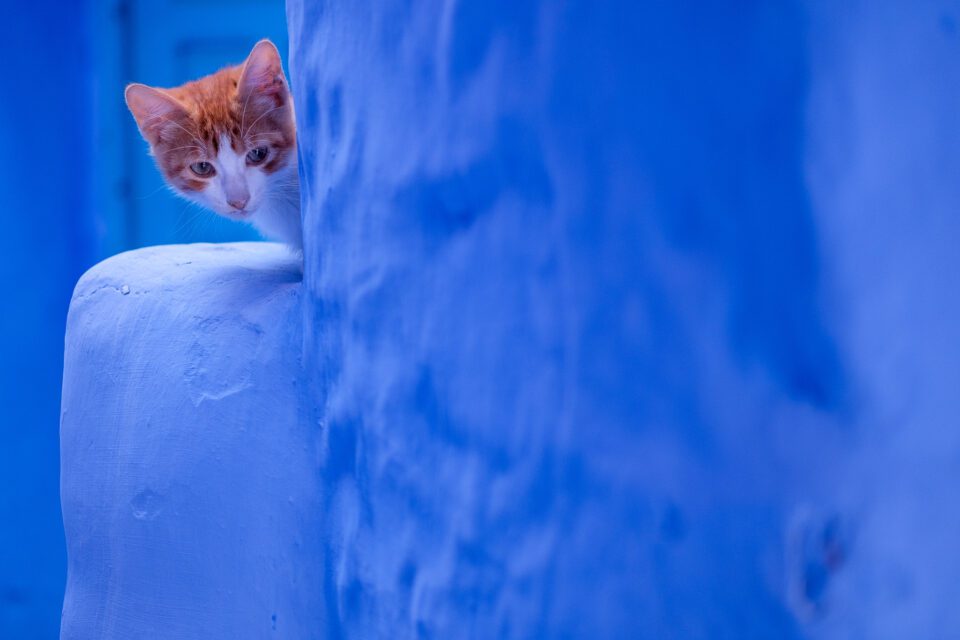 While this orange kitty just wanted to sit and observe people passing by: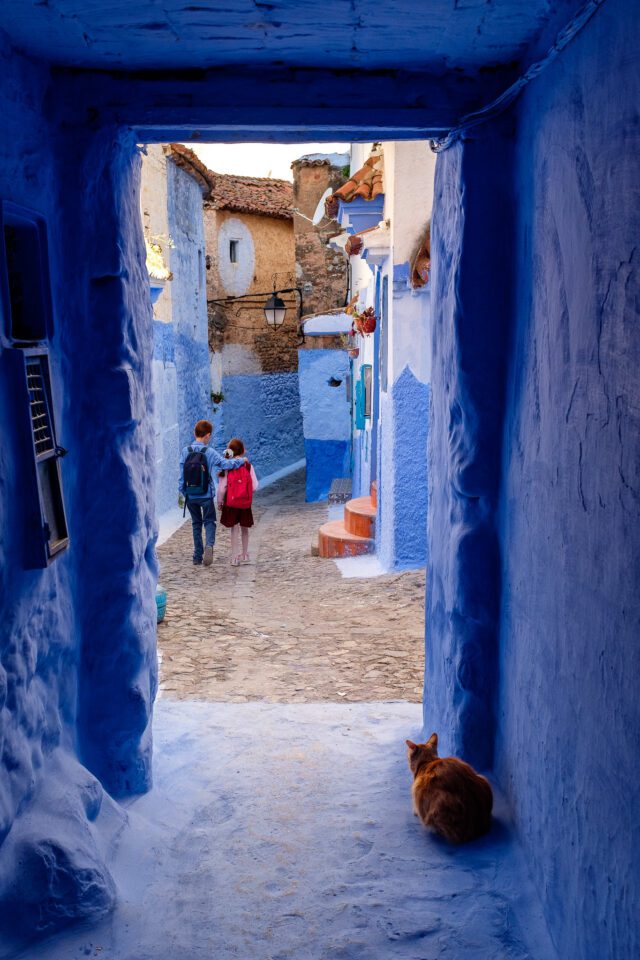 As you walk the narrow streets of Chefchaouen, make sure to take it easy and slow down. First of all, walking in Chefchaouen is not particularly easy due to the slope of the mountain, and second, you might miss good opportunities.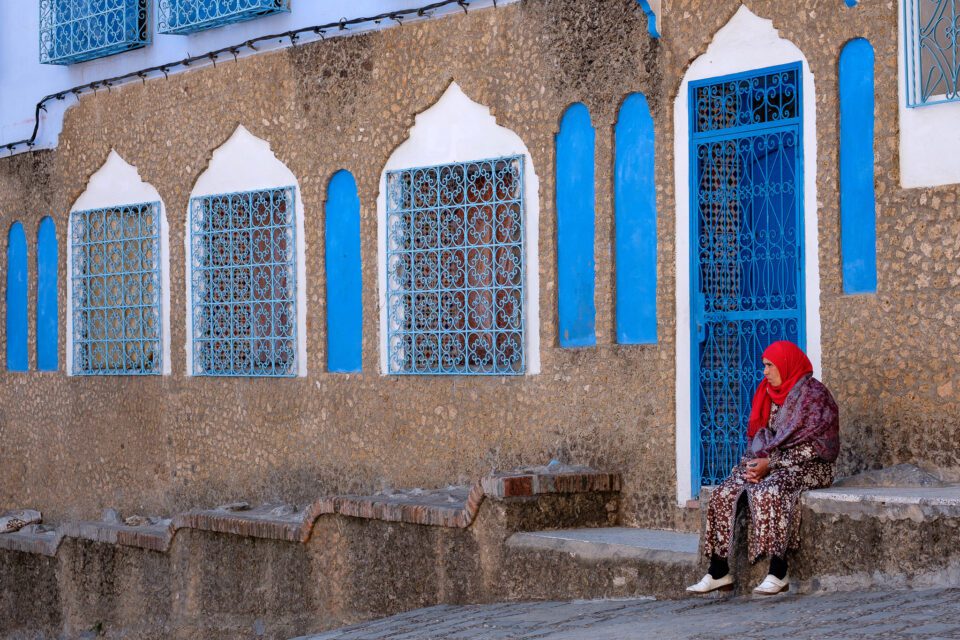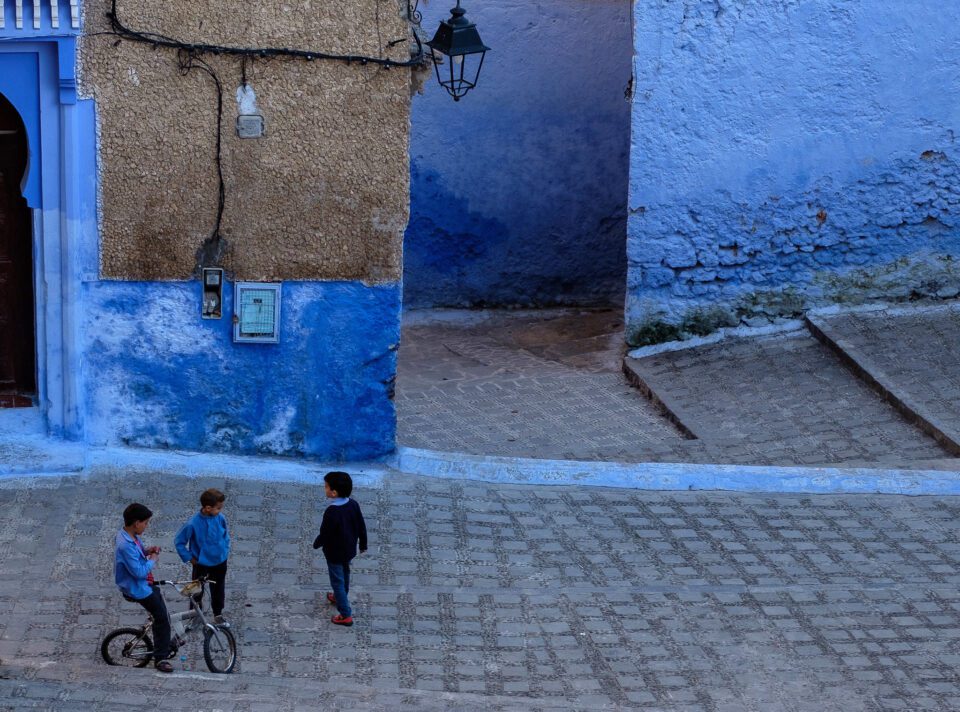 As sunset approaches, I would recommend to do the short hike up the mountain to get to the old Spanish mosque. Many locals, as well as tourists come to this spot at sunset to enjoy the beauty that surrounds them. As I got up, I decided to walk a bit further up and I spotted a herd of sheep with a shepherd: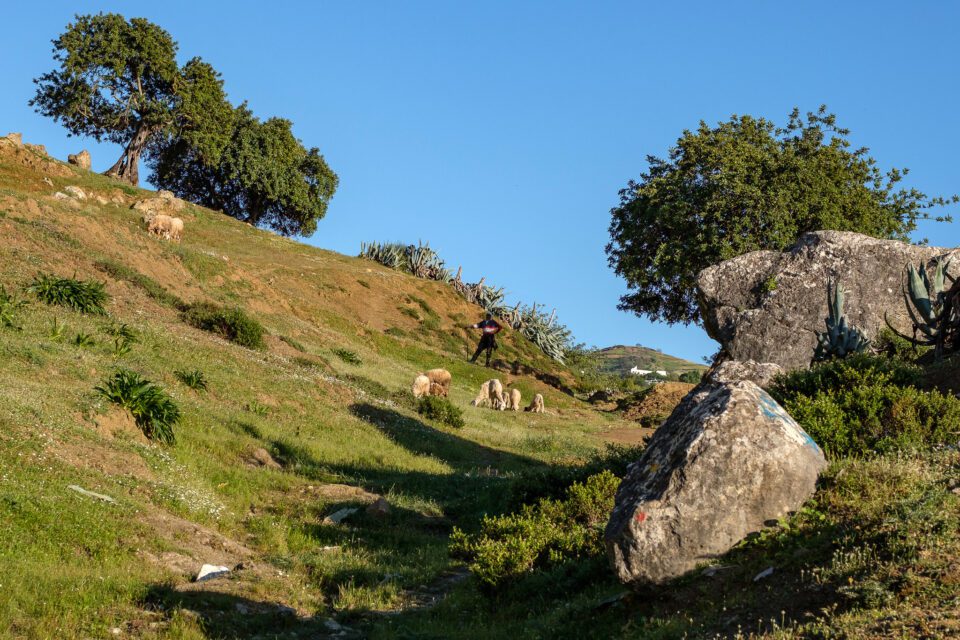 The view from up there was great and something I would certainly recommend for sunset: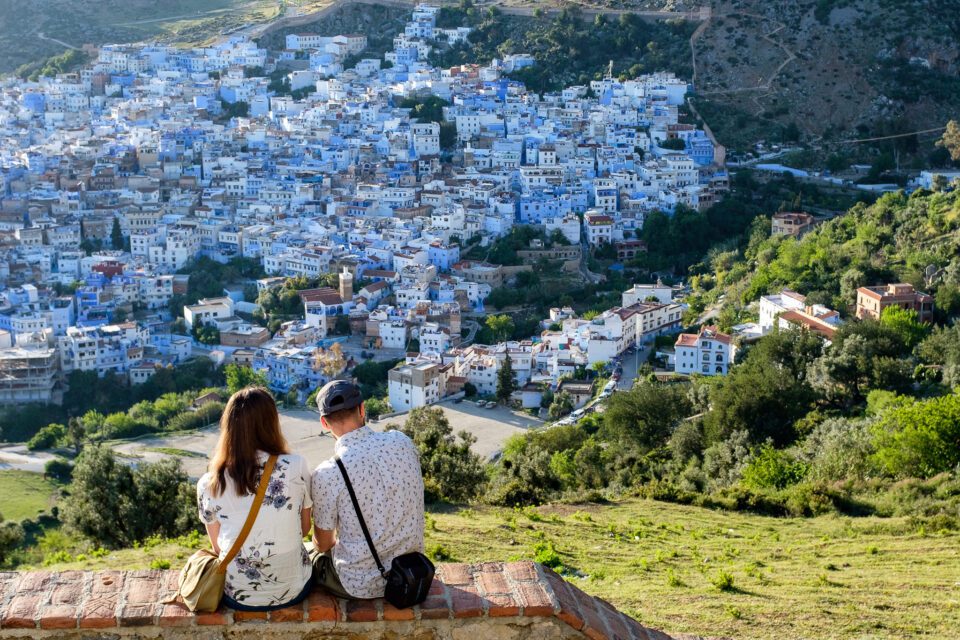 After sunset, you can come down to the main square to taste some local Berber food, but keep your camera handy just in case. As I was walking towards a restaurant to eat, I found these cool lamps that were set up on the ground, probably being offered for sale (although I did not see anyone standing next to them):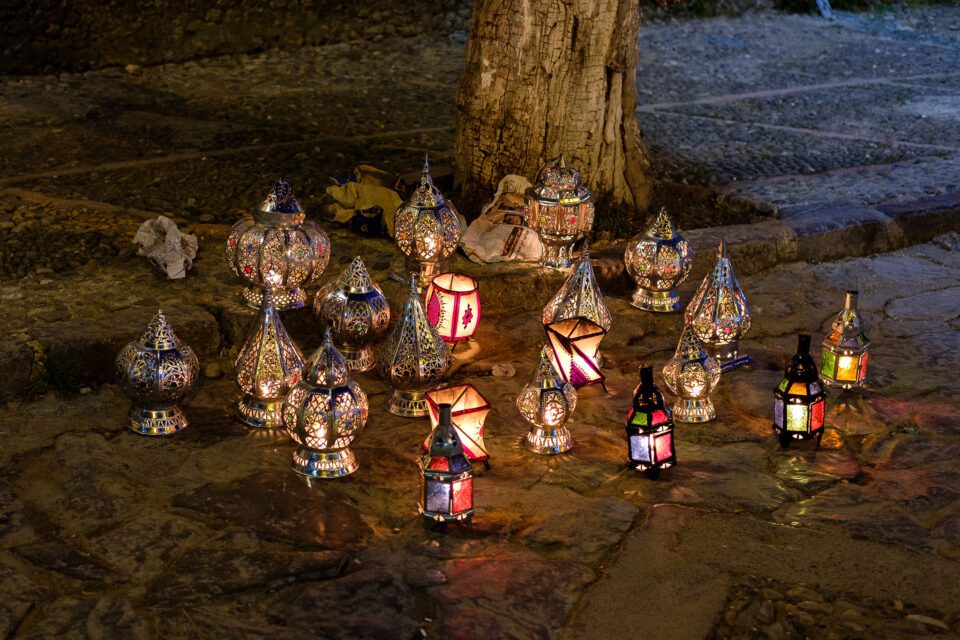 I hope you've enjoyed this photo guide to Morocco! If you have any questions, please feel free to ask in the comments section!