Visiting Jordan and not visiting Petra is like going to Washington DC and not visiting the National Mall! Petra is world-famous for a reason – it truly is a stunning historic landmark that should be on that "list of places you must visit before you die". Being a symbol of Jordan, you will find images from Petra everywhere. From the moment you land into the Queen Alia International Airport, you will see images, postcards, T-shirts and other items showing Petra – pretty much all over Jordan.
11) Petra
Petra does not need an introduction, since it was recognized as one of the "New 7 Wonders of the World" and it has been a UNESCO World Heritage Site since 1985.
If you have never been to Petra before, I would do some careful planning before you decide to go. First, pick a day that's not crazy hot – since Petra lies in a large valley that runs all the way to the Gulf of Aqaba, it gets unbearably hot there, especially in the summer. So I would pick the coolest day during your visit to go to Petra and plan your entire trip around that. Petra is not only hot, it is also extremely dry, so you need plenty of water to keep your body hydrated.
Petra is wonderful, but there are some things I don't like about it. First of all, being the most popular place to visit in Jordan, it gets extremely busy. This can make photography a bit challenging if you want to exclude people from the scene. The very first big landmark you will see is Al Khazneh, also known as the Treasury: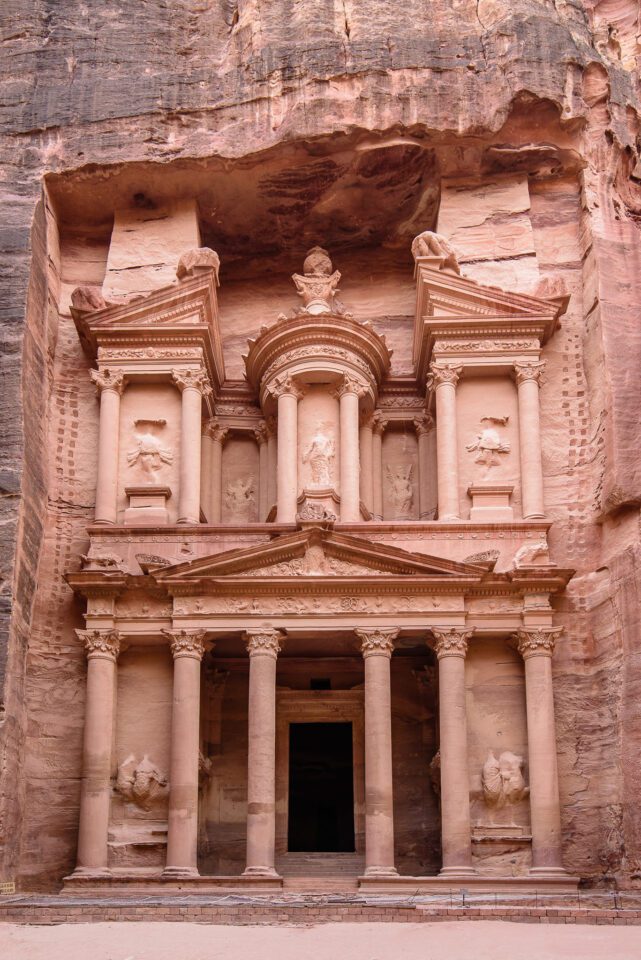 It is stunningly beautiful and you have probably seen it before in different images and even Hollywood movies. Taking a picture like the above without anyone in it is impossible during the peak hours and you will need to either stay there for a long time and take your chances, or preferably skip the Treasury and come back to it at the end when everyone is already gone. I don't mind including people in the scene to represent the scale, but not in the case of the Treasury – aside from colorful tourists usually coming in big batches, you won't be able to really create a nice photo with a person or two.
At the end of the day, you could ask one of the local Bedouins to stand in front of the treasury for a photo, although I am sure that will cost you.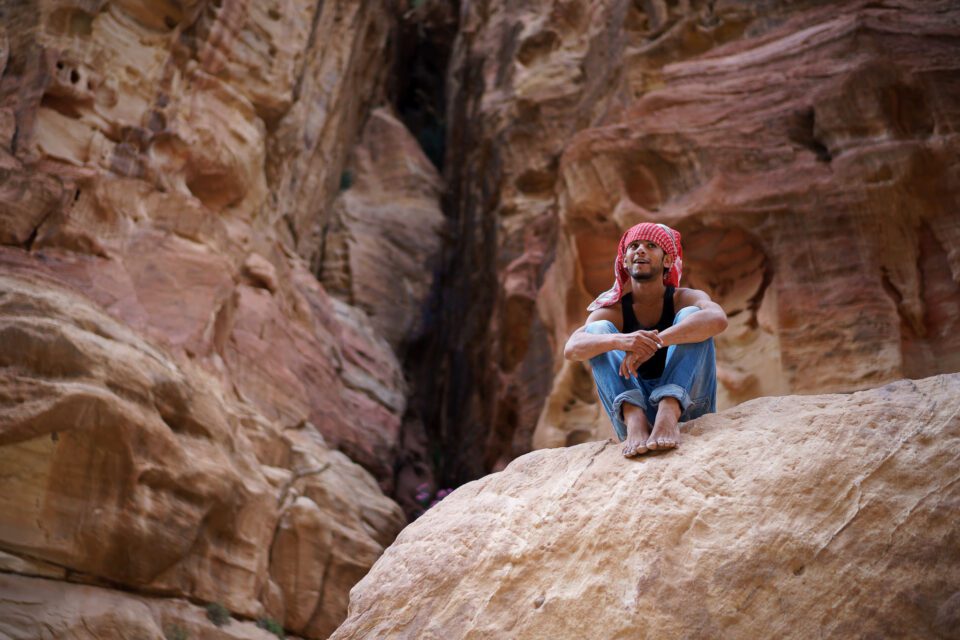 Speaking of Bedouins, they are everywhere in Petra. Tourism brings good income to Bedouins, so it is definitely good for them. However, in many cases, you might find it a bit frustrating being surrounded by them, especially the young ones, who will harass you until you give them some money. Some of them are quite nice, engaging in real trade (selling postcards mostly) and others can be rather painful to deal with. You will quickly learn to say "Lah" in Arabic, which means "No".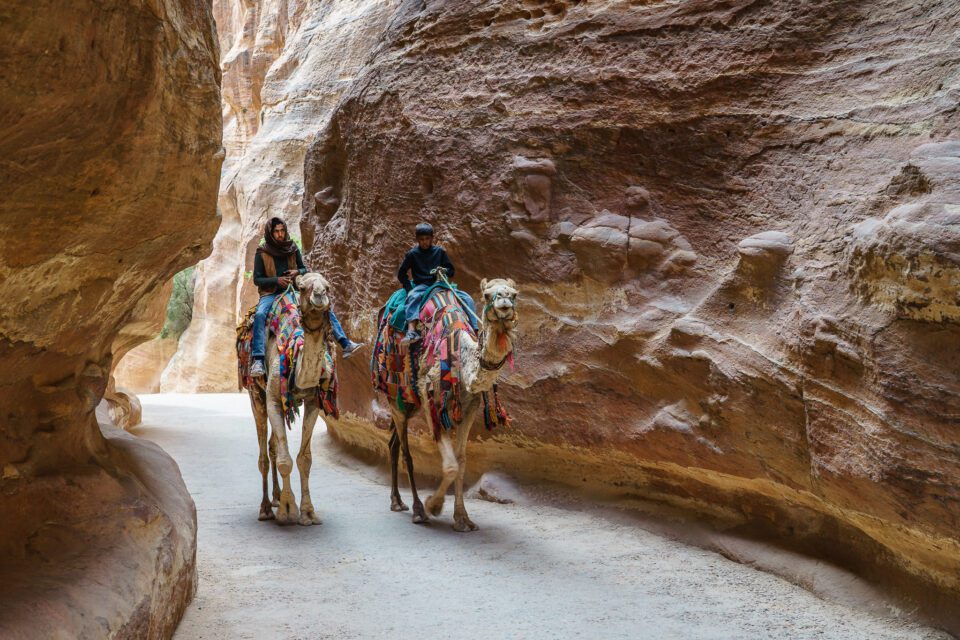 Bedouins will gladly take you pretty much anywhere you want for a fee. At the entrance, they will try to persuade you to ride on their chariots and when you get to the Treasury, you will be offered to take a ride on a camel: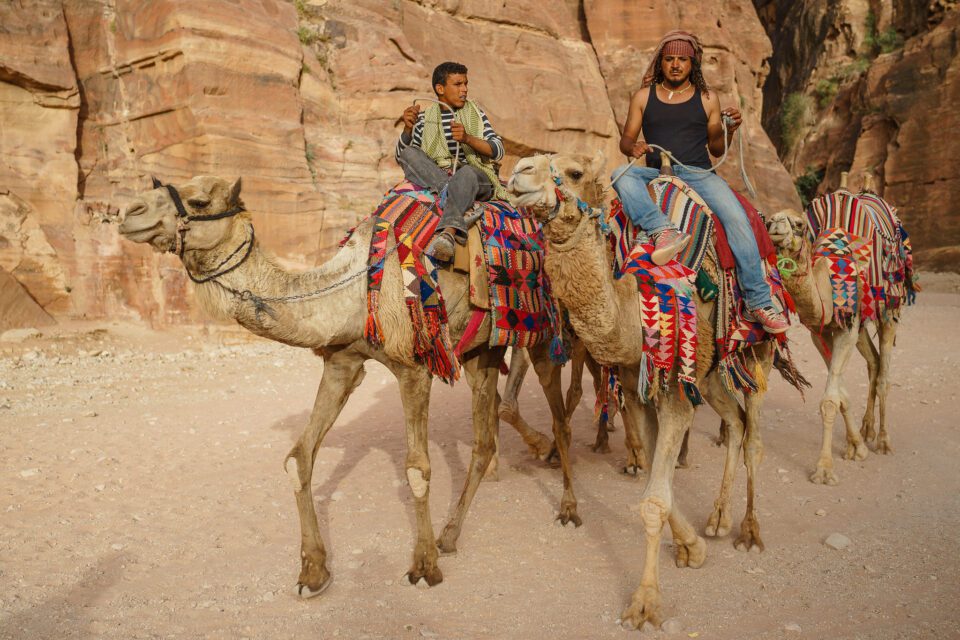 Of course you will have plenty of opportunities to photograph the gracious camels: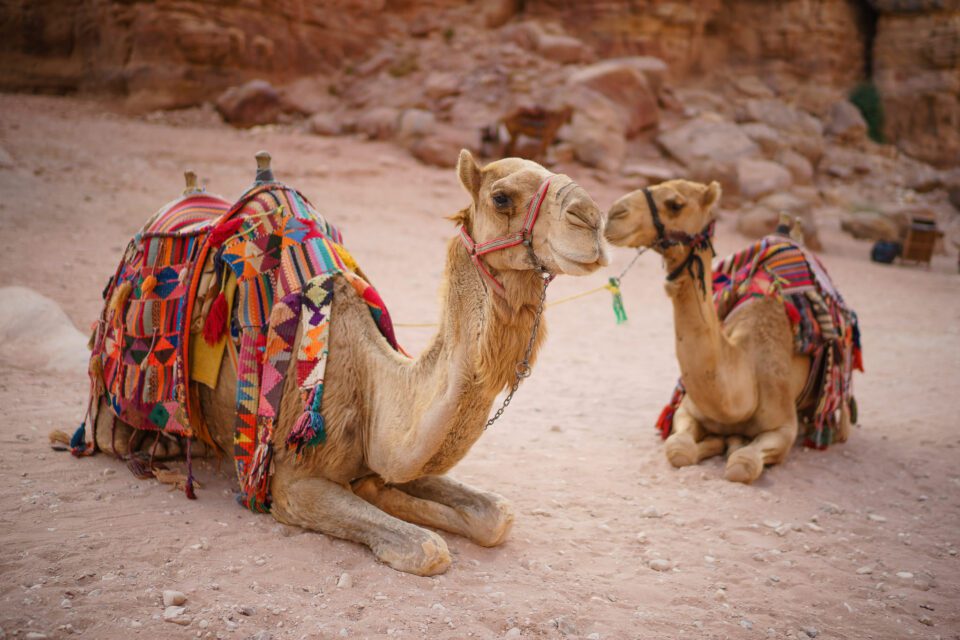 And the young ones will gladly take you to the Monastery, one of the biggest landmarks of Petra. Definitely worth a visit, although it is a pretty long hike there. If you have seen the Transformers 2 Movie, you probably remember the scene that was shot in front of the Monastery: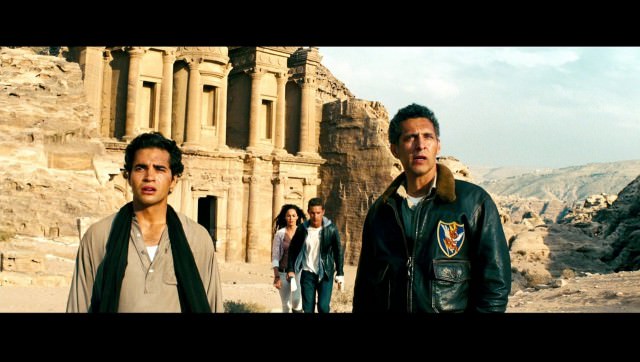 Personally, I did not have a chance to visit the Monastery, since I visited Petra with my kids and there were not too keen on walking that long.
Throughout Petra, you will find all kinds of ancient carvings, stairs and structures: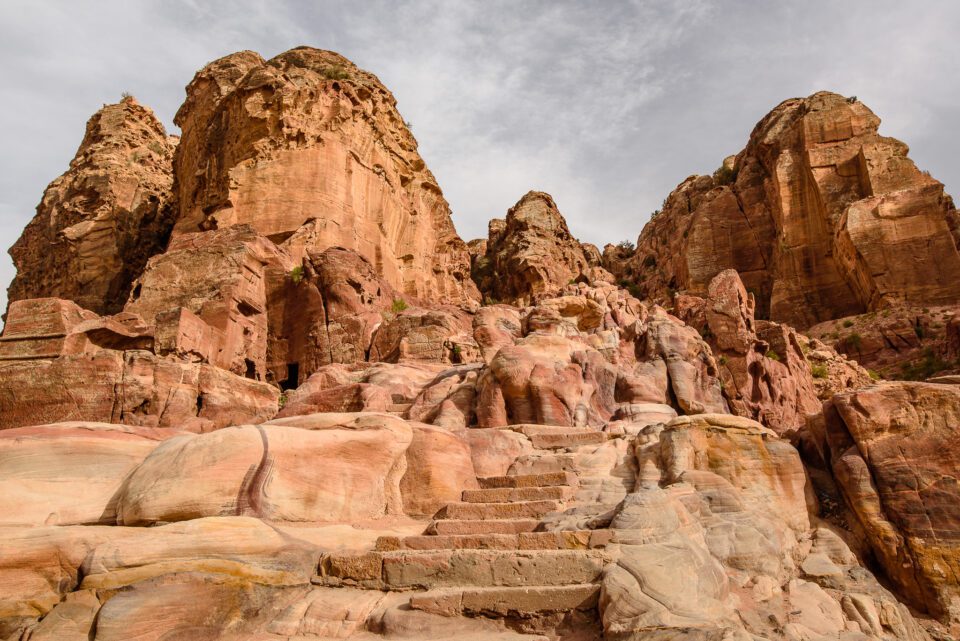 And the sandstone is so beautiful in some places, that you will have good opportunities to photograph stunning lines and textures: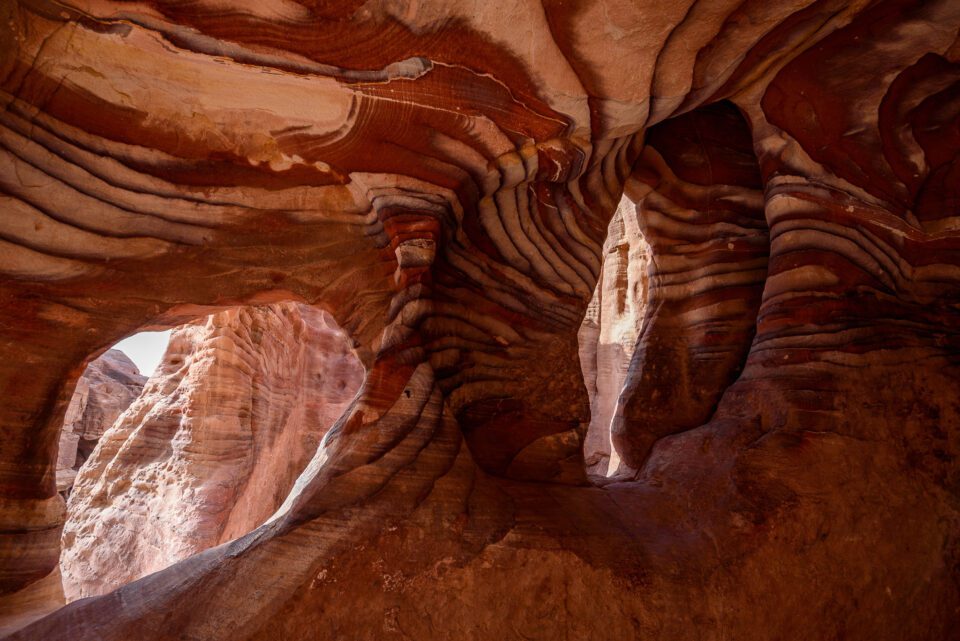 Of course in between places, you will find more Bedouins, who set up tents to sell all kinds of things – from cold drinks to some cool gifts that you can buy as a memory: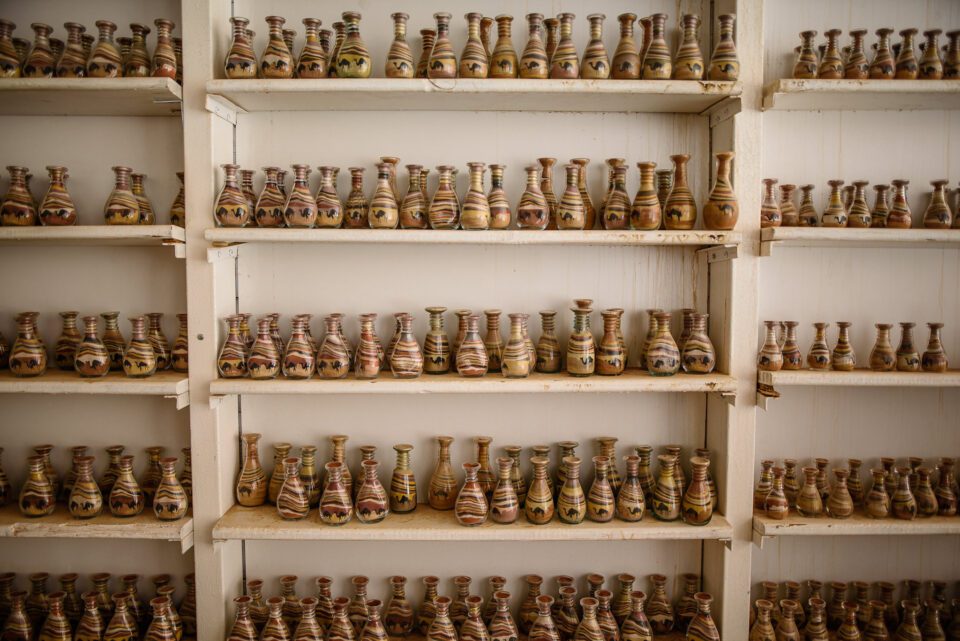 When you see structures, do explore – climb up and down, as there is so much to see and photograph. I love the ancient buildings and houses there: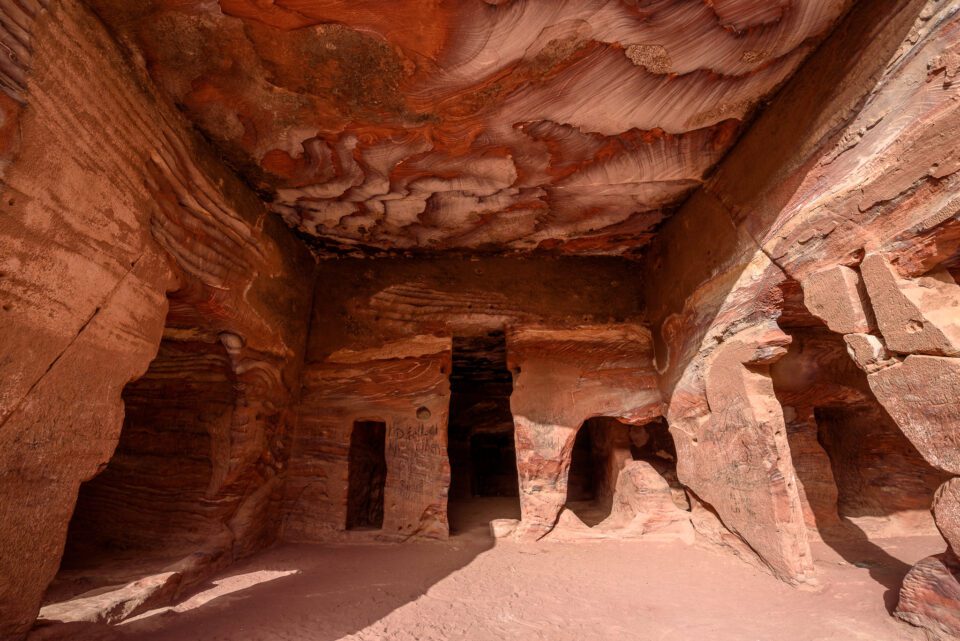 And random plants and vegetation all over Petra: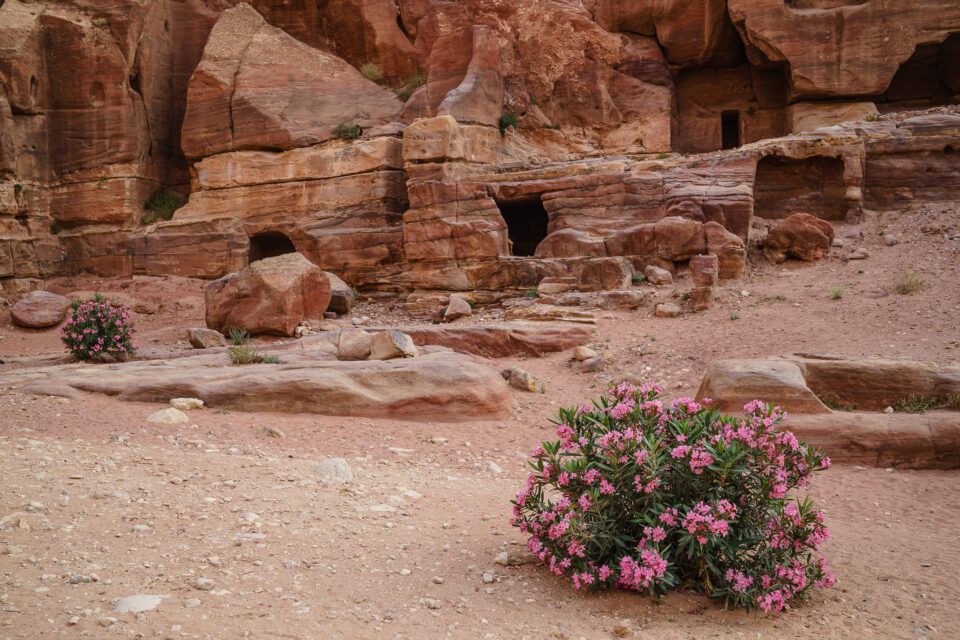 Don't forget to look at the walls, because you never know what kind of stone carvings you will find: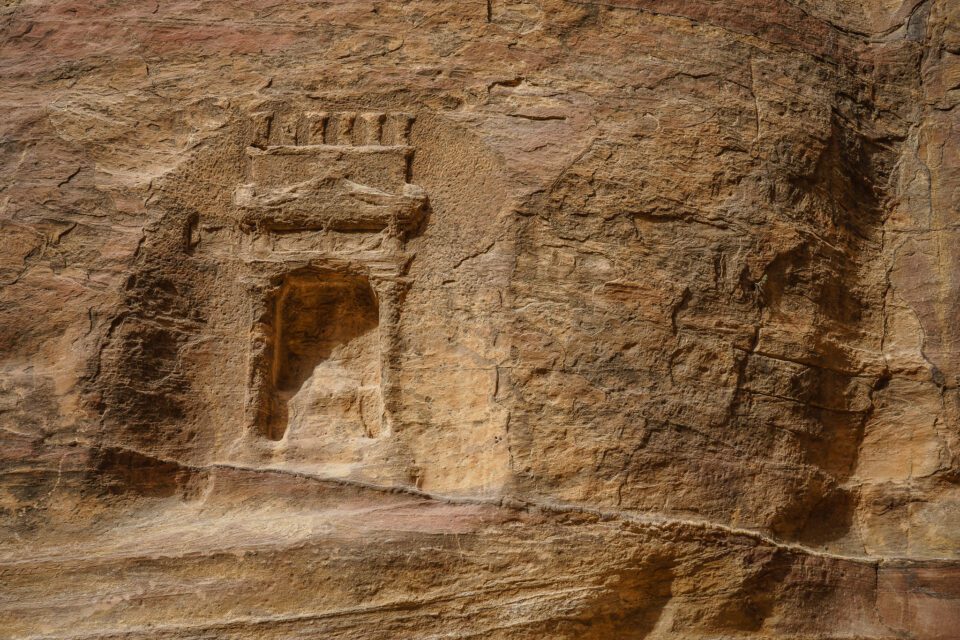 After a full day of exploring, you will be extremely tired! Although I really wanted to keep going, my kids were not in the mood anymore. Jasmine was so tired, that she literally fell asleep on my head!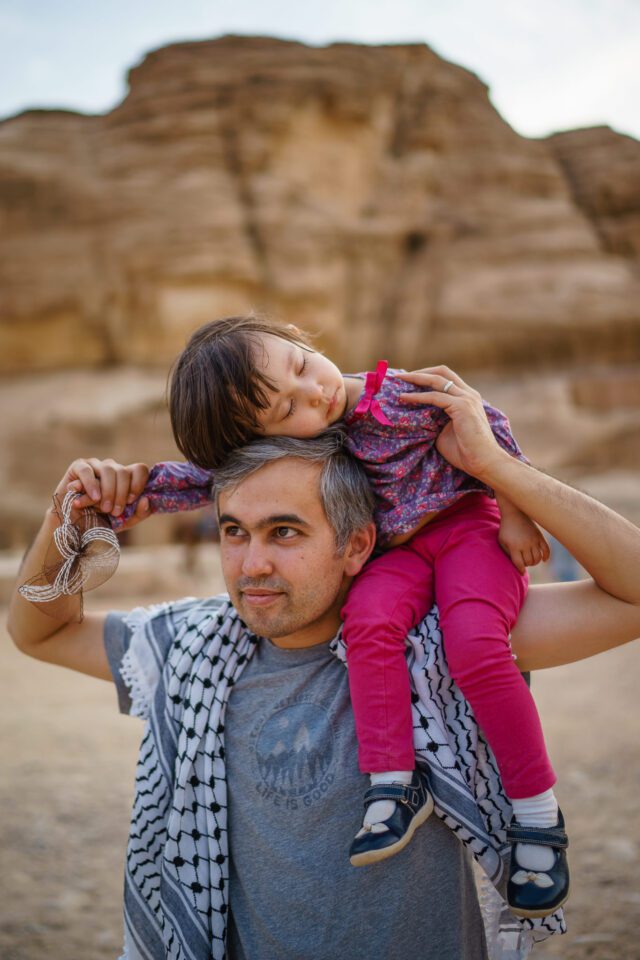 Petra is stunning and is definitely worth the visit. Next time, I would plan on a longer visit spanning a couple of days at least, so that I can explore Petra's treasuries even more.
One event I tried to plan this time, but could not execute, is seeing Petra at night. That's when they light up the walkways with candles and make the Treasury shine at night. Sadly, I ran out of time this time, as I was getting ready to something I was truly excited about – Wadi Rum!