21) The Desert
Before I show you pictures from Tel Aviv, I wanted to go over a few more images that I captured during our week-long tour with Vibe Israel. On our fourth day of the tour, our group was taken to some hills outside of Jerusalem, where we had a model shoot at sunrise (yes, we had some portrait photographers with us). It was a very nicely planned and coordinated event, so we each had an opportunity to photograph several different models with a very nice background. Unfortunately, it was a very hazy day and we did not see any colors at sunrise. However, the light was still nicely diffused for portrait photography.
The team brought an off-camera flash setup, but it was some third party brand that I had never used before (I think it was a Godox unit, but I honestly don't remember). The trigger was also a third party trigger and I believe it was infrared, because the darn thing would not fire, especially once it got bright. I got it to work at particular angles while being very close to the flash, but it still did not fire reliably. After fiddling with it for a few minutes, I gave up and decided to shoot in natural light. I could not figure out whether it was the GFX 50S that was acting up with the third party trigger, or some other communication issue was taking place between the trigger and the flash unit. I will need to test the GFX 50S with my speedlights and PocketWizards to make sure that the camera is not at fault.
Anyway, below are some images that I was able to capture with the 63mm f/2.8 and 120mm f/4 Macro lenses on the GFX 50S. I used the wider 63mm f/2.8 lens to capture a bit more of the background, while the 120mm was used for more close-up portraits: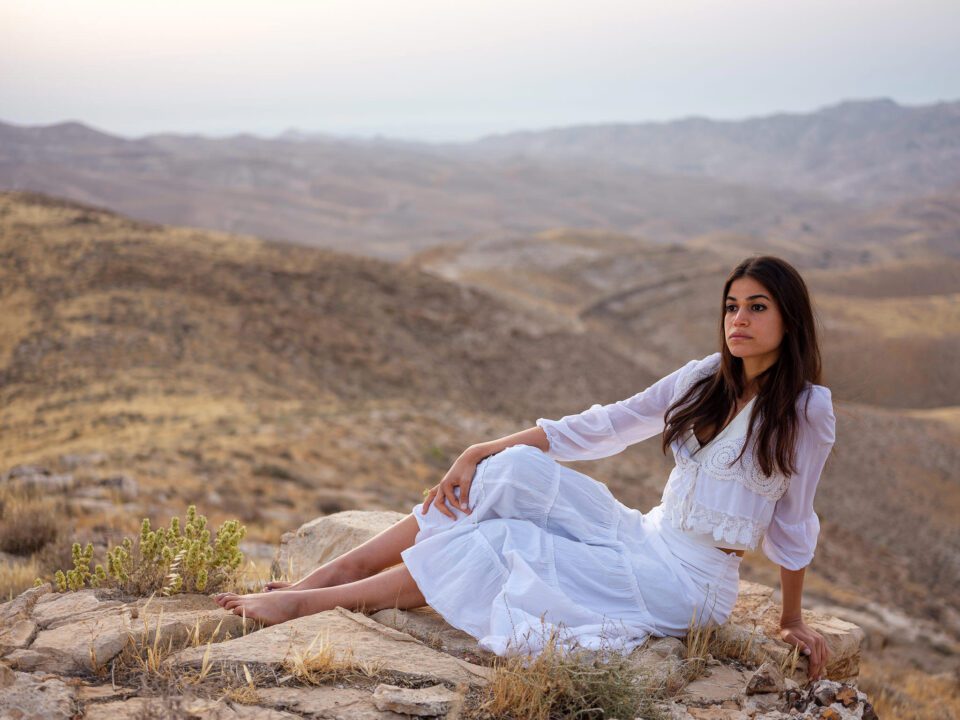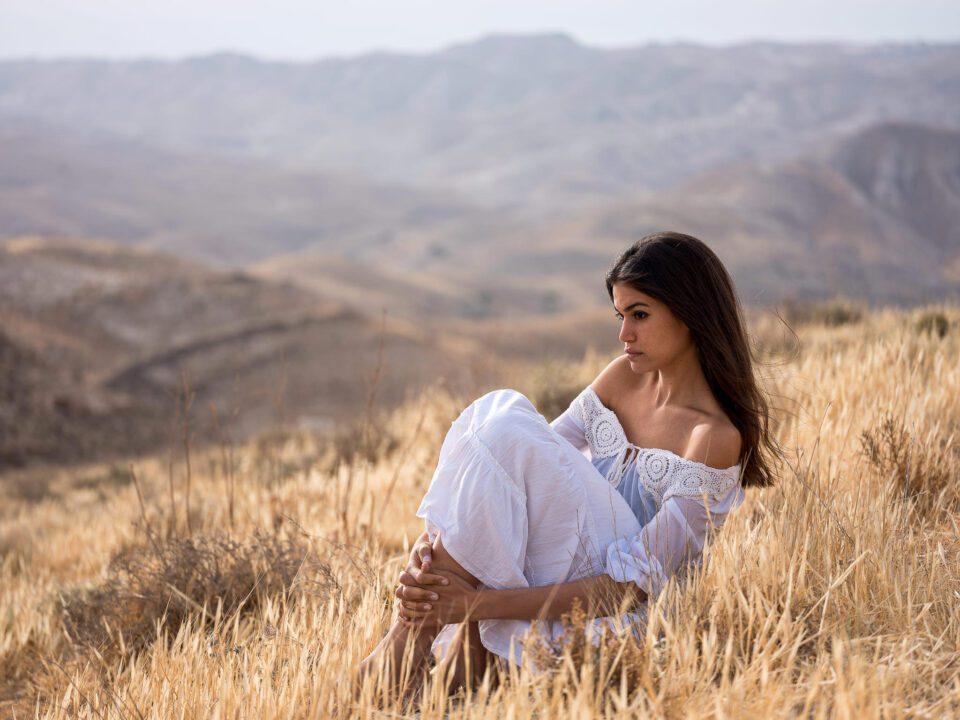 There was a young Israeli teenager helping us out, who also agreed to pose for a few shots for me: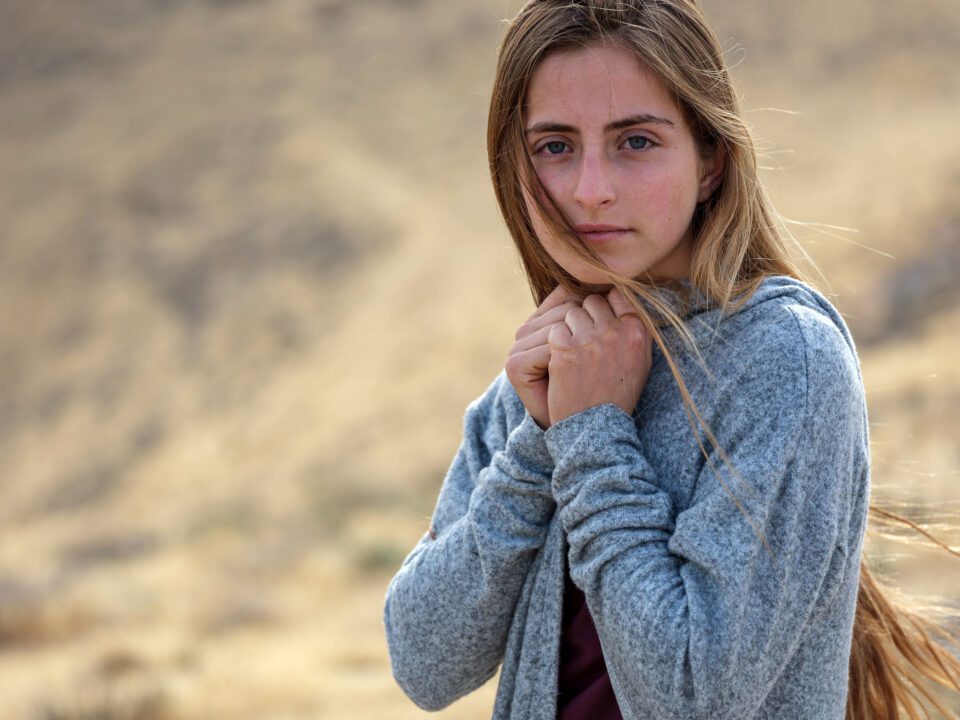 After we were done with the model shoot, we headed off with the group to the real desert. The idea was to eat dinner at Timna Park and photograph one of the rock formations that looked like a mushroom with the Milky Way. Unfortunately, due to the rather serious light pollution in the area and other challenges, the night photography idea did not work out as planned, but I was still able to capture a few interesting shots past sunset, such as the following panorama of the Solomon's Pillars: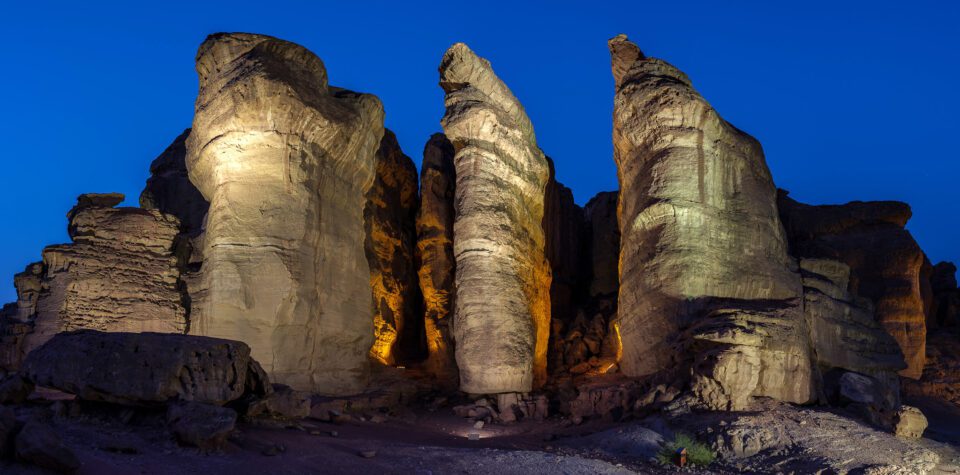 I wish I was there in good light earlier in the day, because the lamps were casting all kinds of crazy colors on the pillars, from bright yellow to nasty green.
22) The Red Sea: Dolphin Reef
The following day we headed out to Eilat to dive with dolphins in the Red Sea at a place called Dolphin Reef. It was my first diving experience and although I was a little bit nervous initially, it turned out to be really amazing and something I would love to do again in the future. After we were done, we had a delicious dinner with the whole group and a dolphin trainer, which was great.
If you come to Eilat, I would highly recommend to visit the Dolphin Reef. The most amazing thing about this place is that the dolphins are treated very well here. They are not fed to perform acrobatics or do anything special for the visitors. They are free to roam around and they fully trust the trainers, it is really like a family here.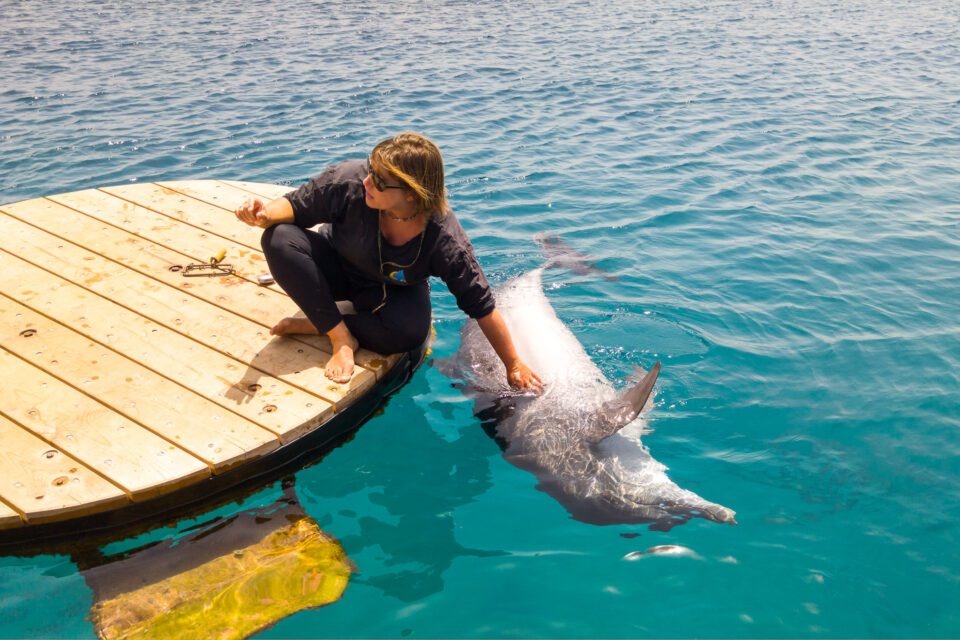 I knew it would get wet, especially with us diving, so I ended up leaving my camera in my bag. As you can see, these pictures were taken with my LG G4 smartphone.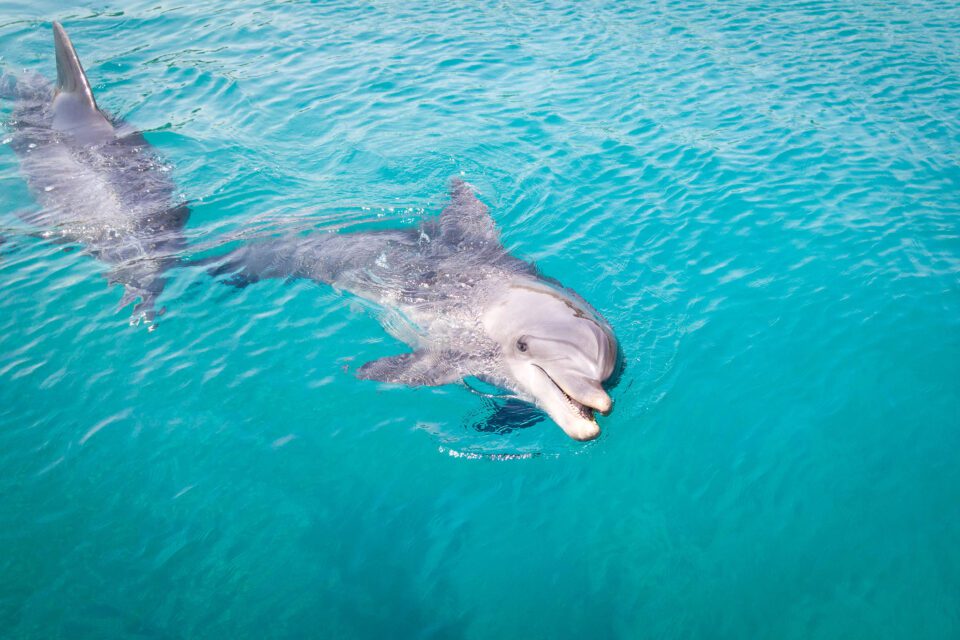 Big thanks to Vibe Israel for organizing this wonderful event!