I have recently been invited to visit and experience Israel by a non-profit, non-political and non-religious organization called "Vibe Israel", which gathered four influential photographers from all over the world to come together to a week-long event, during which we were given a tour of the country and what it has to offer. I have been wanting to visit Israel for many years now, so when folks from Vibe Israel contacted me and explained what the organization and the tour were all about, I told them that I would love to be a part of it. I knew that it was going to be an amazing experience being in the company of three other talented photographers, taking pictures of some of the most ancient and historic places in the world. Having previously been to the region (I have previously visited the neighboring Jordan several times in the past few years, check out my article on photographing Jordan), I was aware of what to expect, but I also understood that there was much new to see. And I knew for sure that a week in Israel would not be enough, especially considering how packed the tour schedule was going to be. Therefore, I decided to stay for an extra week by myself in Israel and experience it firsthand – something I really enjoy doing when traveling overseas. In this article, I would like to give you a tour of what I have experienced in Israel through pictures and hopefully inspire you to visit this beautiful country and the region.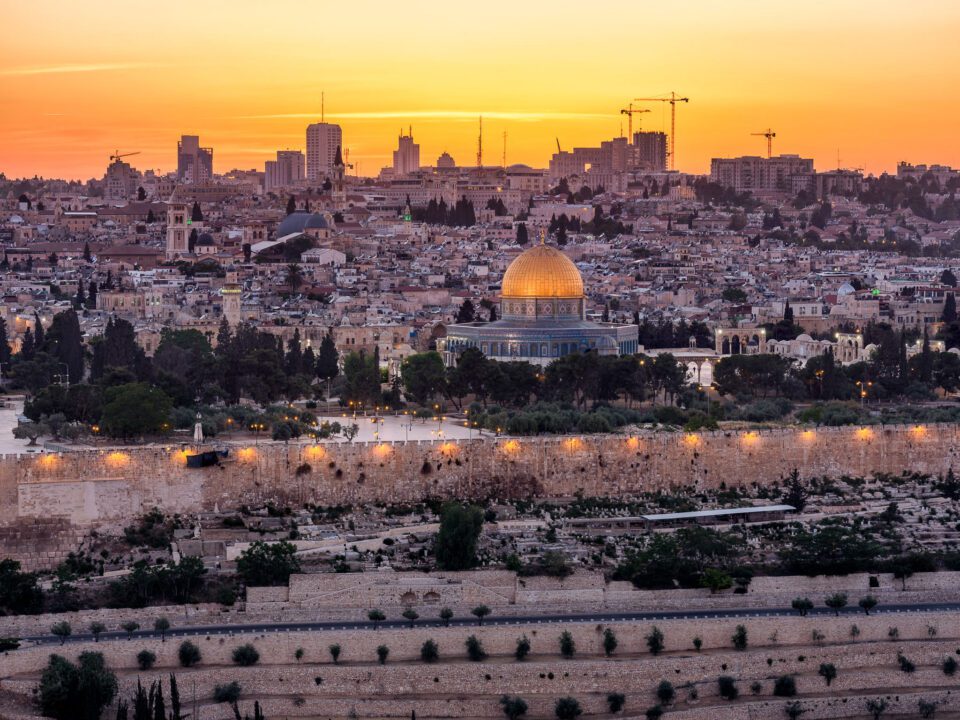 Since it was a tour for photographers, the whole week was carefully planned to show us some of the most photogenic locations of the country. We started off from the ancient city of Jerusalem, after which we were taken to the desert for a model shoot, followed by a diving experience with dolphins in Eilat and the last few days were finally spent sightseeing Tel Aviv. It was an amazing experience and a privilege to meet some of the most talented and inspirational photographers I have met to date (I will be featuring these photographers at PL soon). I decided to spend most of my second week in Jerusalem and Bethlehem, and on the last days of my visit, I was also able to meet some of our readers in Israel, which was great.
Please note that this article is written by a photographer, for photographers. It has no political, religious, social, ethnic or other agendas attached to it. The media is already full of political commentary regarding the Middle East and therefore, I ask our readers to refrain from discussing politics or religion in the comments section. In fact, to avoid such discussions, I will be removing any abusive or provocative comments. This is a photography website, so I ask that we all stick to photography and remain civil in discussions with one another.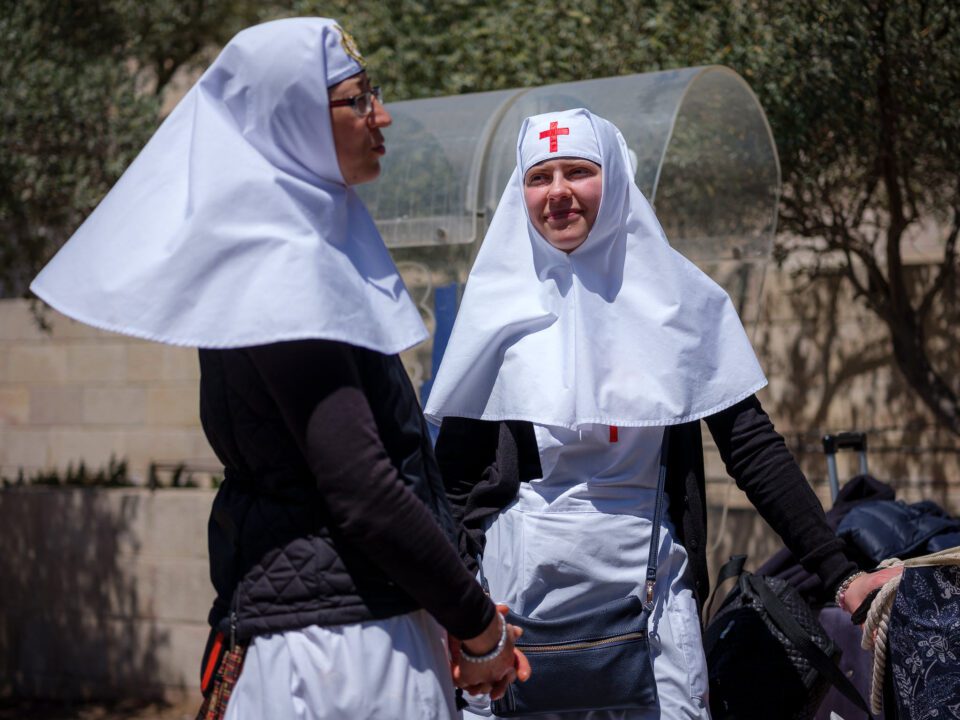 It is important to point out that despite spending two weeks in Israel, I only had limited experience with photographing the country. There is a lot more to see and photograph in the region. Also, I did not want to limit my experience just to Israel, so I spent a few days in the Palestinian-controlled West Bank as well, with images mostly limited to Bethlehem.
1) Safety and Security
Considering everything you see in the media regarding Israel and its surrounding neighboring countries, one might get an impression that it is a very unsafe place to travel to. After visiting Israel, I can confidently say that it is far from the truth – Israel is a very safe country to visit, especially if you are going to stick to popular tourist spots. Israel takes its security very seriously and it all starts from the airports where planes directly fly into Israel.
No matter what airline you will be using to fly into Israel, you will be going through your first layer of security at the departing airport. Once you go through general security, you will be required to go to a specific area of the airport that is closed off and reserved for planes departing to Israel. At this point, expect all your belongings to be thoroughly inspected (I was required to demonstrate that each electronic device properly functions and each lens I carried with me was indeed a lens) and expect each part of your body to be scanned by a special device by security personnel.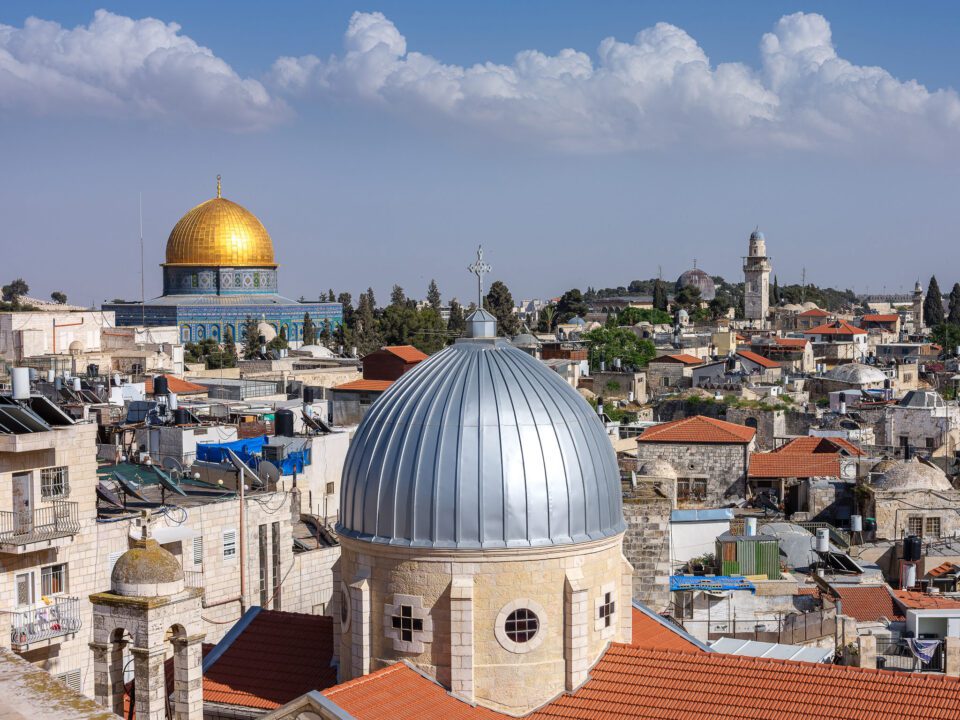 The second layer of security takes place once you arrive to Israel. You will be thoroughly interviewed by airport security at passport control. They will ask about the purpose of your visit, where you are going, where you will be staying and if they do not like anything, be ready to go through a long interrogation process. Thankfully, I was coming from the USA and I was being escorted by a VIP service, so my questioning was very minimal and I was out of the airport in less than 30 minutes. If you fly domestically, or you cross any security checkpoints, you might get interviewed again before you are allowed to board a flight or get back into Israel.
In addition to all the security checks, expect to see a lot of IDF military personnel on the streets. They are literally everywhere! Since Israel enforces mandatory service / conscription for most of its young population, you will be seeing a lot of people in uniforms. In addition, don't be surprised to see Israelis with weapons dressed in civilian clothing – turns out even those who are taking a break are required to carry their arms at all times. The presence of military varies by region and you will find more military personnel in areas with higher potential for conflict. This was especially true in Jerusalem, where there is a big presence of the military. You might also witness frequent ground movement of military transport vehicles and occasional helicopter and jet flights by the Israeli air force.
Personally, I have never experienced such elevated state of security anywhere else in the world. Like I said, Israel takes its security very seriously…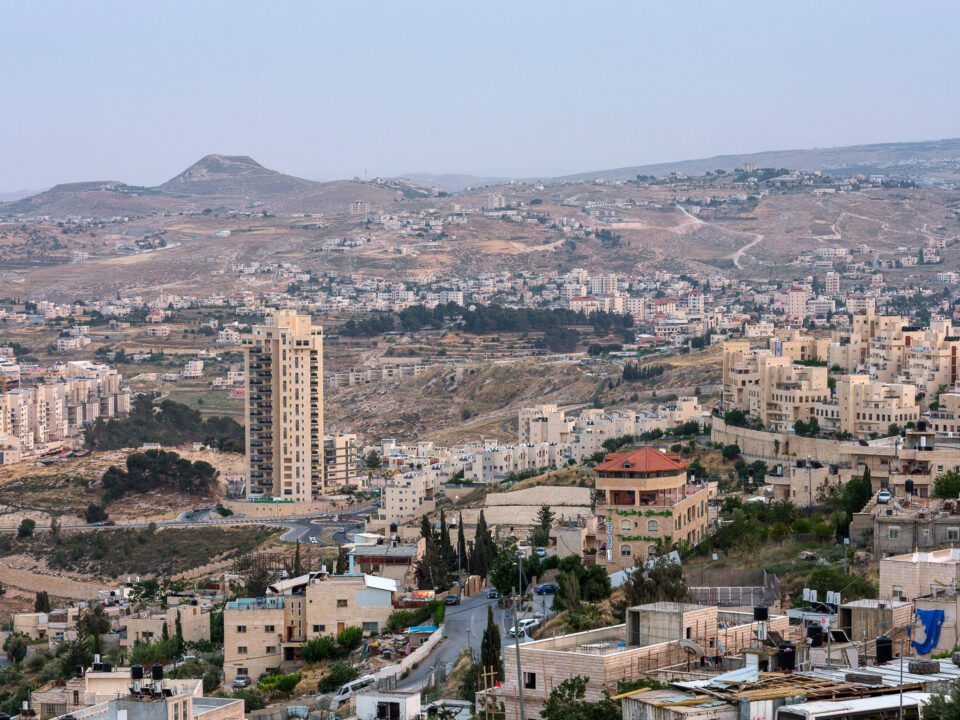 Despite what I heard from other people, I also found West Bank to be a safe place to visit and photograph. I walked on the streets of Palestinian-controlled Bethlehem alongside many tourists from Europe and Asia, and even had a chance to spend some time in a home of a Palestinian family. As long as you take a taxi from Israel into Palestine (with Israeli license plate), you might not even be questioned when crossing borders / security checkpoints.
2) Population and Religion
With a population of over 8.5 million, Israel is predominantly Jewish (over 75%), followed by Arabs (20.6%) and minority groups comprising the rest of the population. Judaism obviously dominates in Israel, with roughly the same percentage as the Jewish population, although those are officially published numbers that do not necessarily reflect the reality, as I found many Jewish people not following any religion (especially in secular Tel Aviv). According to other sources, roughly 44% of the Jewish population identifies itself as secular, with only 20% being religious and Ultra-Orthodox. Although Arabs are the second largest ethnic group in Israel, they do not represent a single religion – roughly 17.5% are Muslims and the rest are equally divided between Arab Christians and Druzes. As with any other country, there are other smaller religious groups and sects present in the country, but their numbers are comparably low.
I also found it interesting that there is a very large population of Russian-speaking people in Israel. It turns out that there are over 1.2 million Russian Jews and non-Jews who emigrated from the USSR and post-Soviet states. In some places in Tel Aviv, it felt like I was walking in Russia, with streets full of Russian stores, restaurants and bars filled with Russian-speaking people. Even in Jerusalem I could hear Russian all over the place – a lot of the people we met during the tour ended up being immigrants from Russia or post-Soviet republics.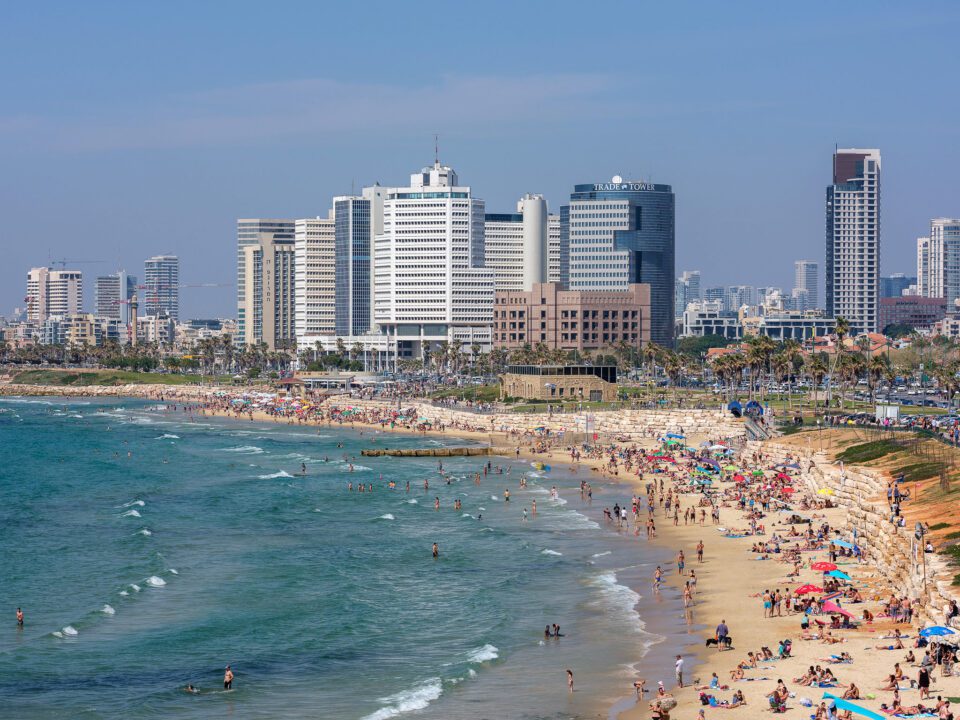 3) Camera Equipment
Due to limitations of carry-on luggage on domestic flights (which I knew that we would have to take from Eilat to Tel Aviv), I decided to bring along one camera and a set of lenses. Since I am in the process of reviewing the Fuji GFX 50S, I thought it would be a good idea to bring the camera along, since it is as light as my Nikon D810. Along with the camera, I brought the three announced lenses, the Fuji GF 32-64mm f/4, GF 63mm f/2.8 and GF 120mm f/4 OIS Macro, in addition to my laptop and a few accessories and adapters to make my camera bag as light as possible. As you can see from the images presented in this article, pretty much all the images were captured using the GFX 50S and the native GF lenses.
Without further ado, let's get started with the tour! Since our journey started in the ancient city of Jerusalem, that's where I am going to start from. Please select the next page below.