Colorado has been my home for the past 20 years. Having had the chance to travel all over the USA for photography and other personal and professional needs, every time I would come back to Colorado, I would tell myself that there is simply not a better place to live and be. The Centennial State is remarkable in so many ways, that the more I explore it, the more I fall in love with it. Here in Colorado, we have everything from the stunning mountain views of the Rocky Mountains to canyons, plains and deserts – a truly rich and diverse land. Without a doubt, it is a photographer's paradise. Having been photographing in Colorado for over 10 years now, I decided to show some of its beauty through pictures and hopefully give you an idea about what locations you should visit.
If you don't know much about Colorado, I would recommend to check out this article, which gives quite a bit of information about the state. Colorado is one of the few rectangular states on the map of the USA and it is part of the Four Corners region. That's right, due to the way that the state borders were cut, Colorado represents the north-eastern part of the "quadripoint". This means that if you travel to our extreme south-western part of the state, you could be standing on four states (Utah, Colorado, Arizona and New Mexico) at the same time! How cool is that? Well, that's an interesting fact about Colorado and we have many other great ones like that. For example, did you know that we get more than 300 days of sun on average, making us a sunnier state than the state of Florida? Yes, contrary to what people think about Colorado, we actually have a lot of sunny days in a year, so we have fewer people who suffer from depression and other weather-induced issues. With so much sun, we have quite a lot of days with rich or pale blue skies: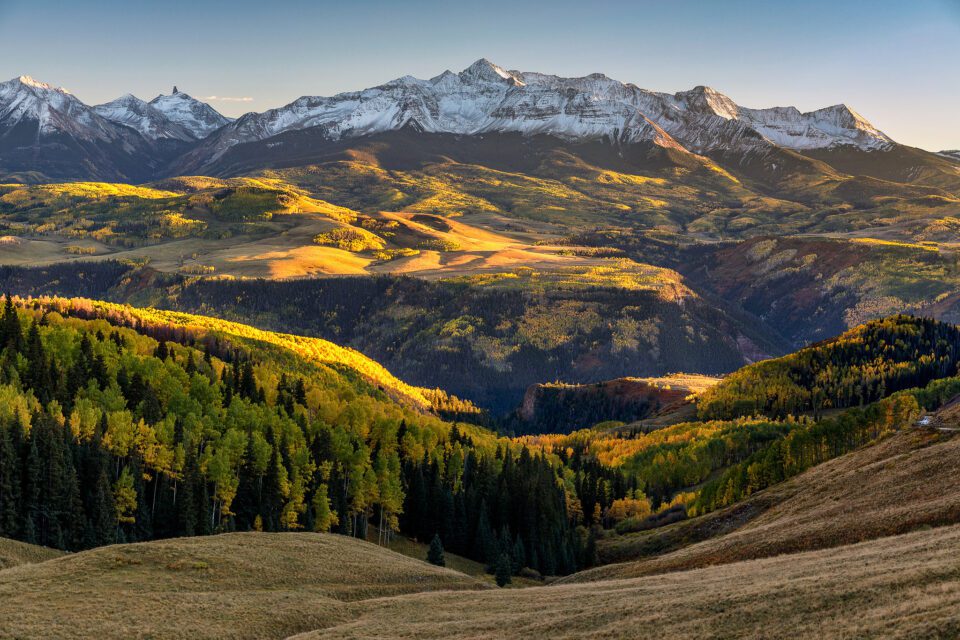 But the beauty of it is that those blue skies rarely stay that boring – moisture usually builds up pretty quickly at higher altitudes and we get some of the most stunning cloud formations. It is interesting how it all happens, because we have very little humidity; in fact, we are probably one of the driest states in the US. That's why our clouds look so stunning, often taking beautiful, patchy forms. In fact, one could spend quite a bit of time photographing clouds, their ever-changing formations and colors. Although I like photographing beautiful clouds with a solid foreground subject, sometimes I cannot resist to grab a shot with whatever I have with me, even if it ends up being my cellphone: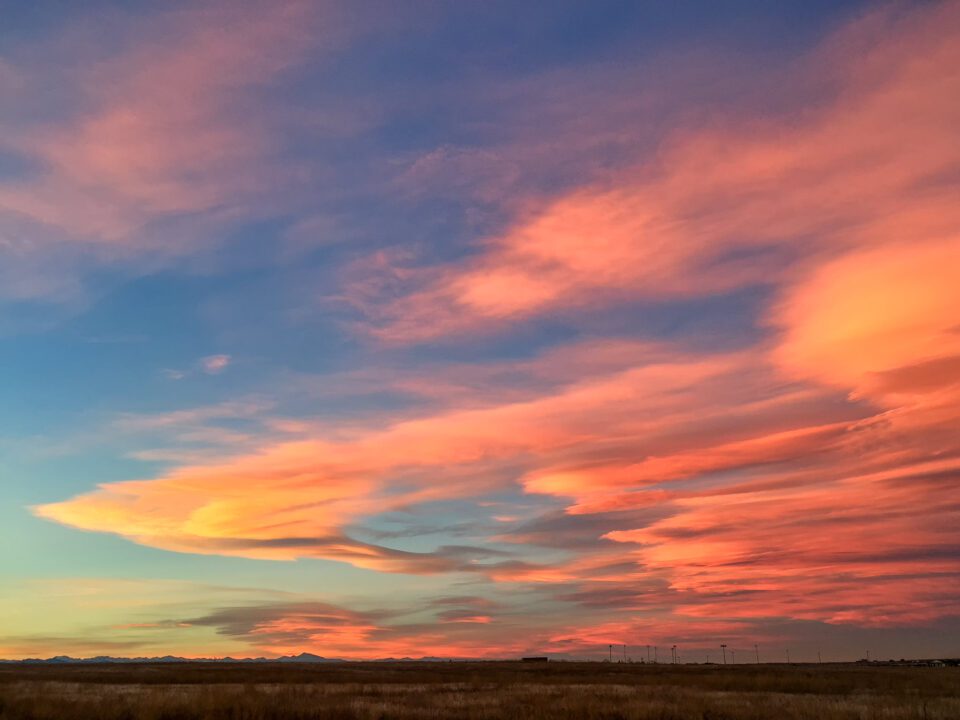 Abundance of sun surely makes us a very happy state! And if we have anyone who is unhappy, there is a cure for that too – we have legalized herbs now that take care of those in need of…extra happiness :) So herbs and weeds are definitely in abundance nowadays!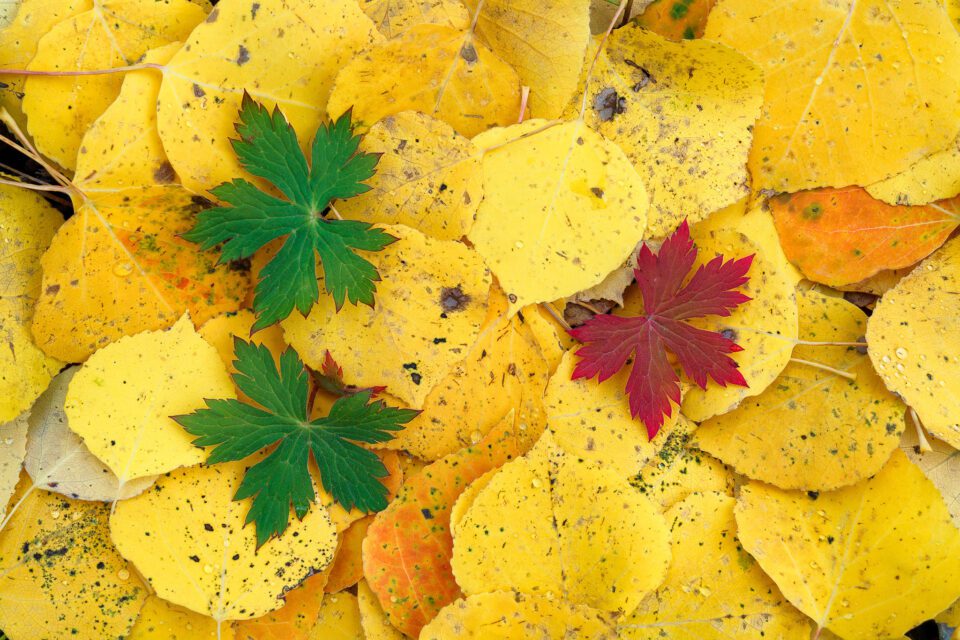 Wildlife can't resist such abundance of weed, so they start stocking quite a bit of it up for those tough winter months: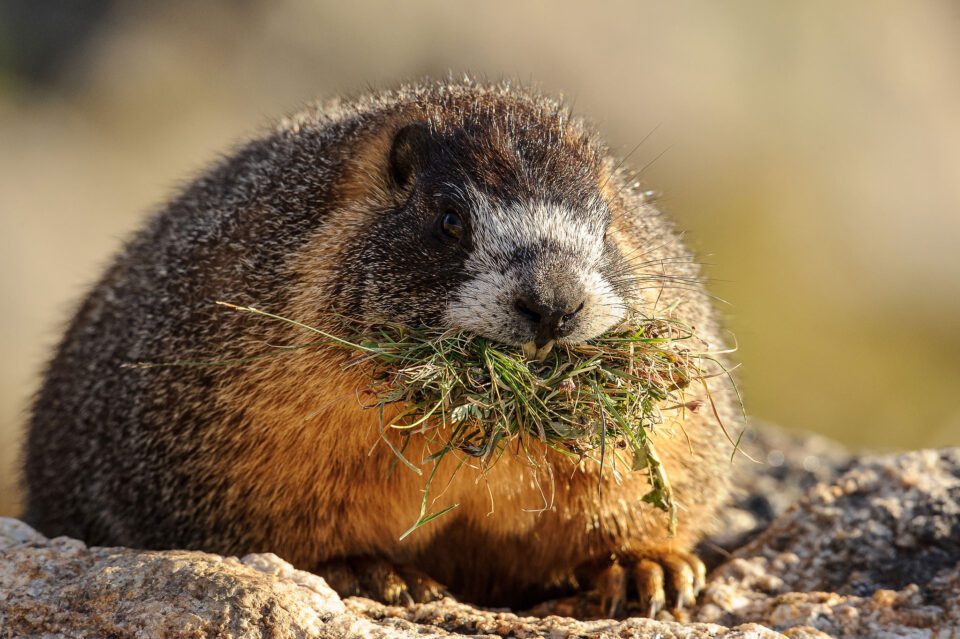 Even pikas can't resist the freshness of the high-altitude stuff: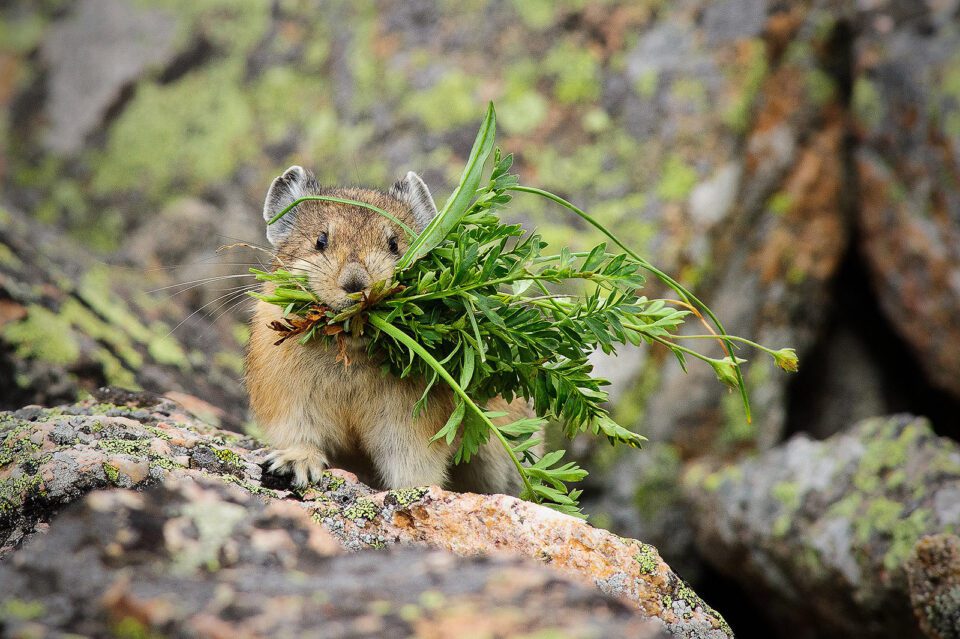 Speaking of pikas, did you know that they are lagomorphs? Yup, this cute creature is basically a rabbit.
Late spring and mid summer can bring quite a bit of rain to some areas of Colorado, but we don't get those nasty tropical downpours that last forever. If we get heavy rain, it usually happens because of a storm cloud. Once it passes, the rain is gone and the sun shows up right away. That makes us a wonderful place to catch those crazy double rainbows: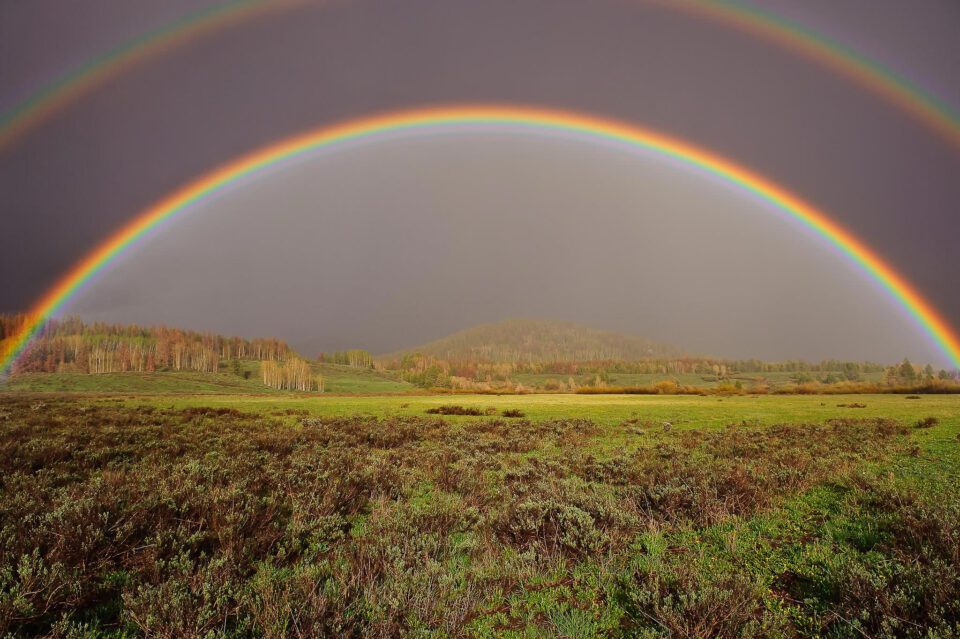 And local storms can be really cool to watch, because you can see all kinds of crazy patterns, especially when the sun breaks through and illuminates the foreground: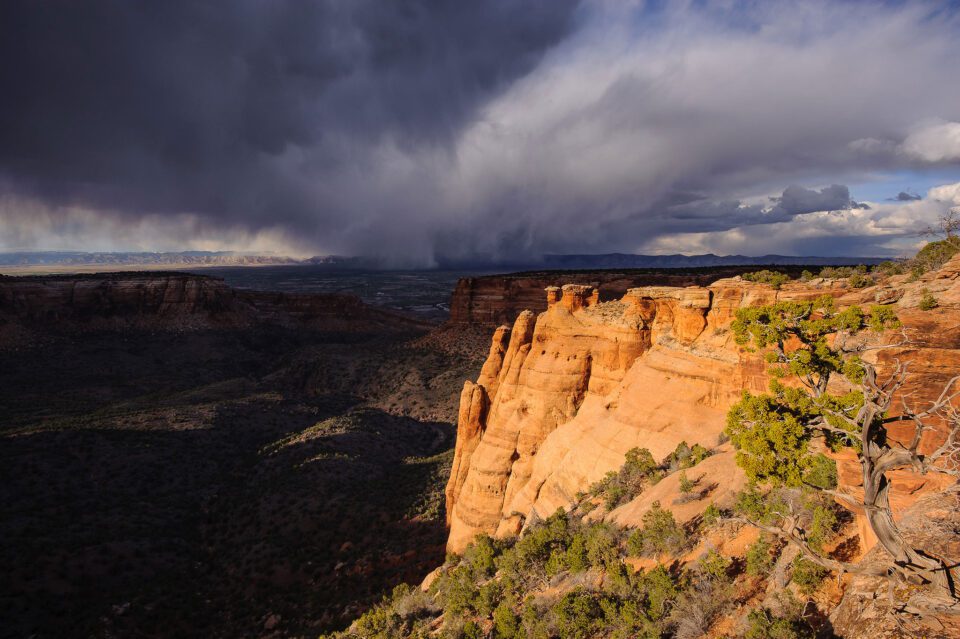 Oh, and we do have canyons too, although they might not be as "grande" as the ones in Utah and Arizona. Colorado National Monument can be amazing to check out if you are in the Grand Junction area. Our deepest canyon known as the Black Canyon of the Gunnison is very impressive. If you do a bit of hiking, you can get to some areas that will make your head spin, with those crazy 2000 foot cliff drops!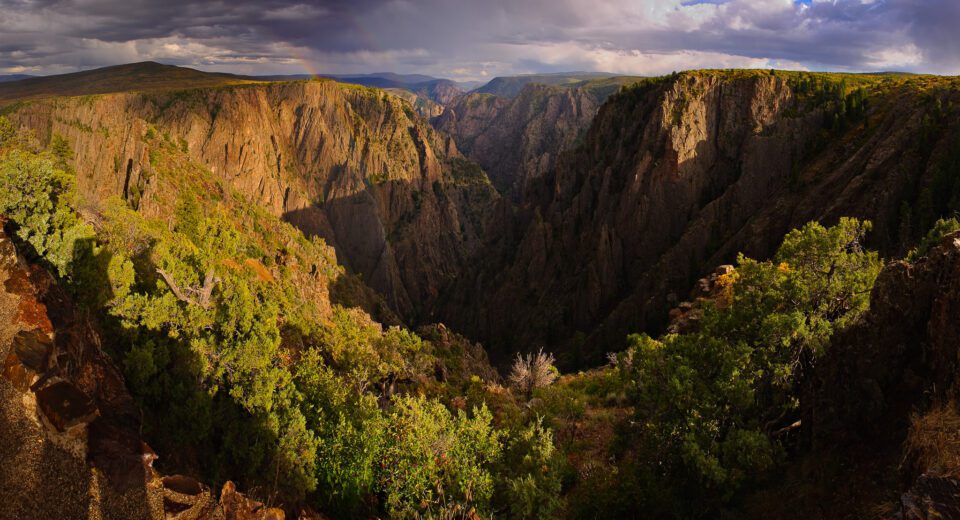 The nice thing is, you don't have to travel far in Colorado to see its beauty. You might live right next to mountains and if you stay in larger towns, the drive to the nearest mountain or a state park could be less than an hour away.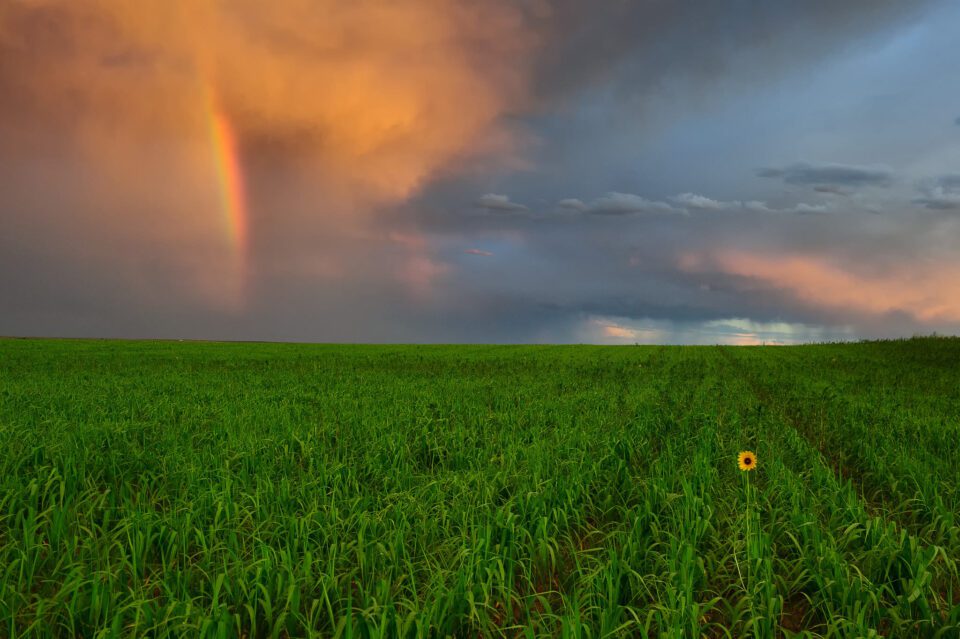 We have plenty of state parks to enjoy the scenery and you will find a lot of people enjoying the great outdoors every weekend, even in winter. If you don't feel like driving far, you can visit local state parks, which offer beautiful views and plenty of wildlife. For example, I captured the below shot at Cherry Creek State Park, which is very close to Denver Tech Center area, where I used to live a few years back: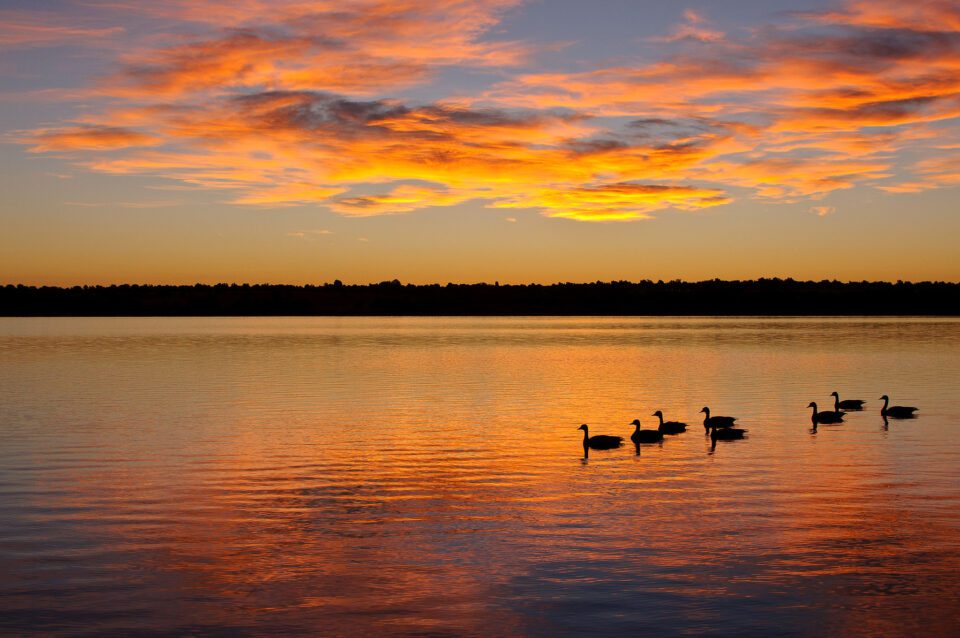 Speaking of wildlife, birds and animals are equally attracted to the state. Throughout the year we have resident animals and birds and during spring and fall, we get plenty of migrating birds from all over the world. Large birds such as hawks, eagles and herons can be found pretty much everywhere: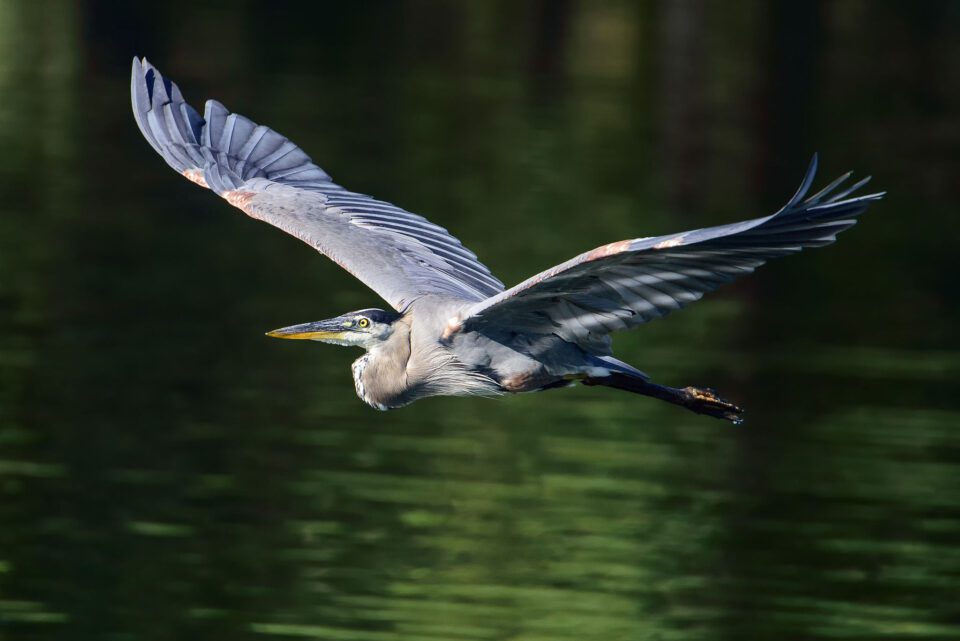 While local parks can be a great place to visit during fall color to photograph birds against stunning backgrounds: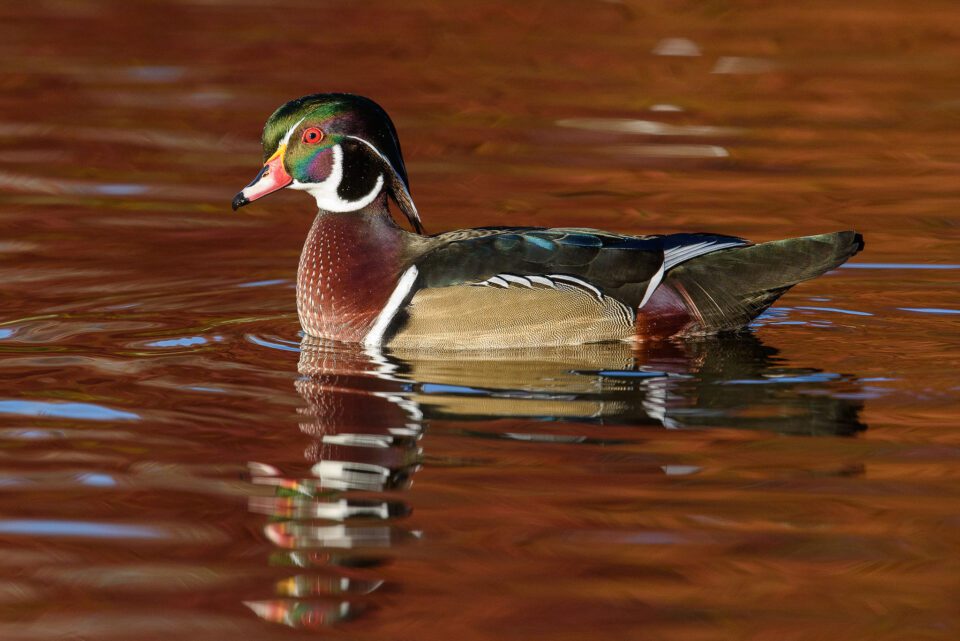 Driving around and hiking will get you to see all kinds of large animals. Moose, goats, bears, mountain lions and other large animals can be spotted outside towns and cities, while deer and elk are very common even within town and city limits. Sadly, we don't have a big number of predators to tackle the growing population of deer and elk, although hunting definitely keeps some of the growth under control. If you are after smaller mammals, you will find coyotes and foxes pretty much everywhere and if you start scouting with your camera in spring, you can come across fox and coyote kits, who are always curious about the sound of the camera: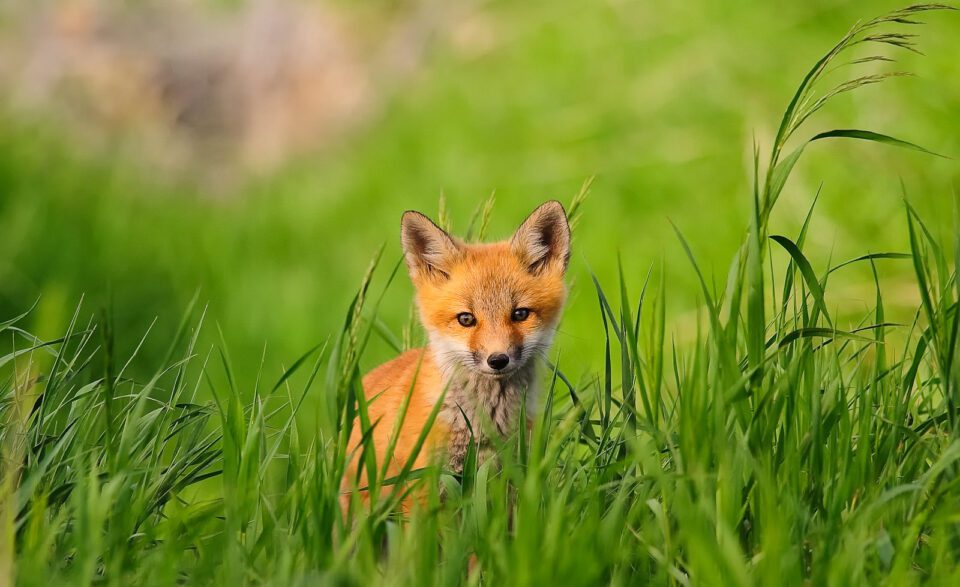 Although this year has been unusually warm (we are yet to see a snowstorm in the Denver region!), we definitely have four seasons! In winter it can get cold, but we never get the crazy winds of the coastal areas, so even when temperatures drop low below freezing, it is still quite tolerable. Snow does bring the magic out of our landscape though! Here, we are always happy to see a lot of snow, especially when it buries some of the higher altitude roads completely: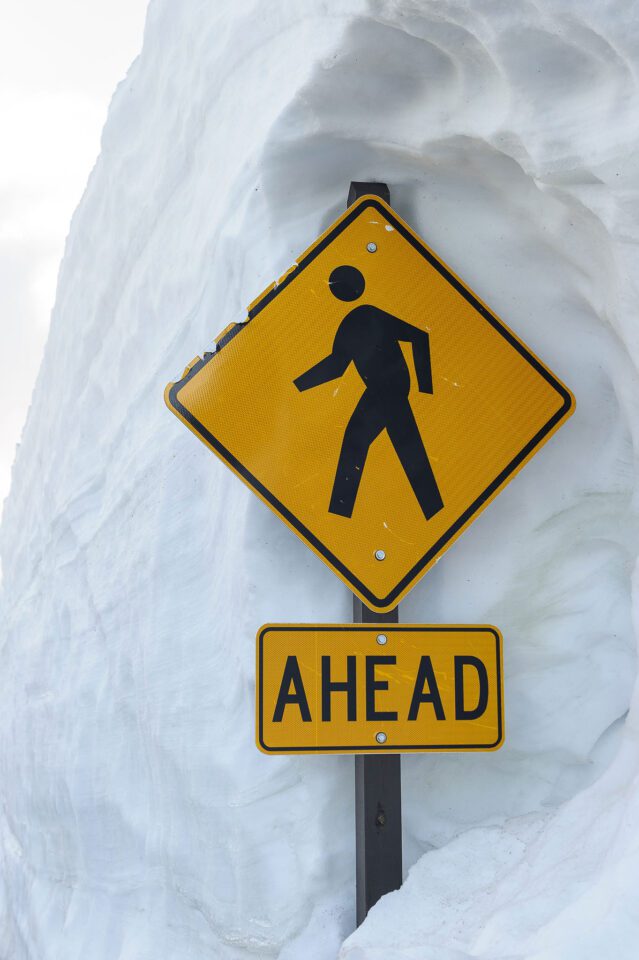 Our snow provides water to many surrounding states and if we don't get the snow, we all suffer. So each year, we patiently wait for the weather to deliver us lots of snow, so that we can enjoy it to its fullest.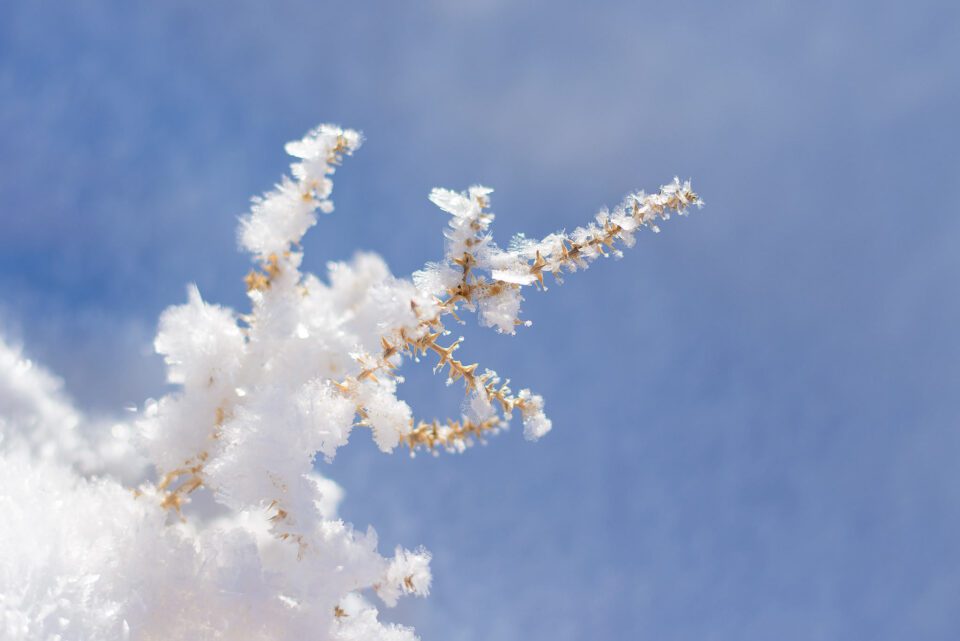 Snow makes our landscapes look dramatic, even in winter: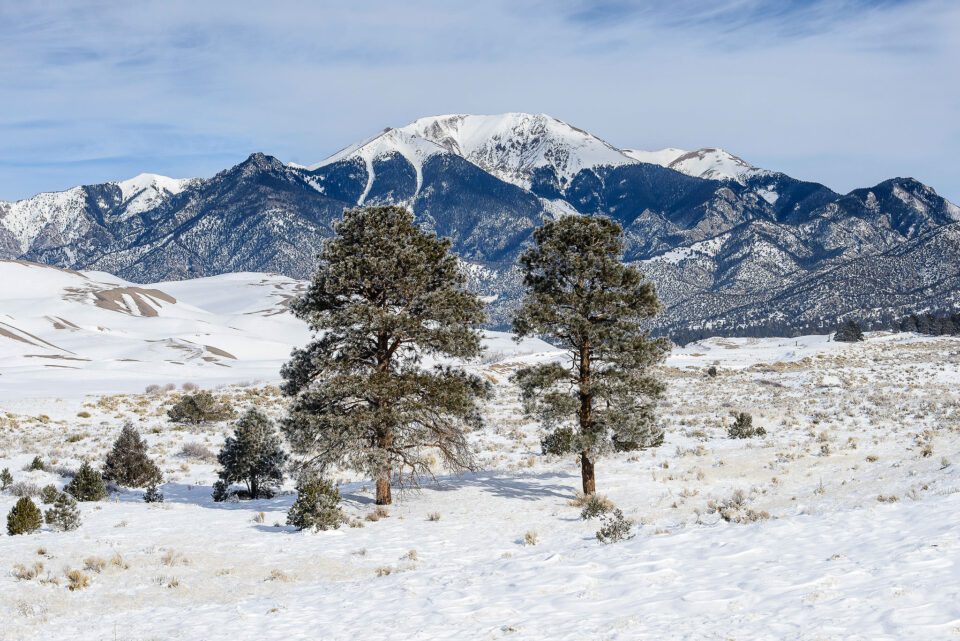 And early snow in the fall brings the real magic of our grand vistas, which look like a surreal painting with those stunning fall colors: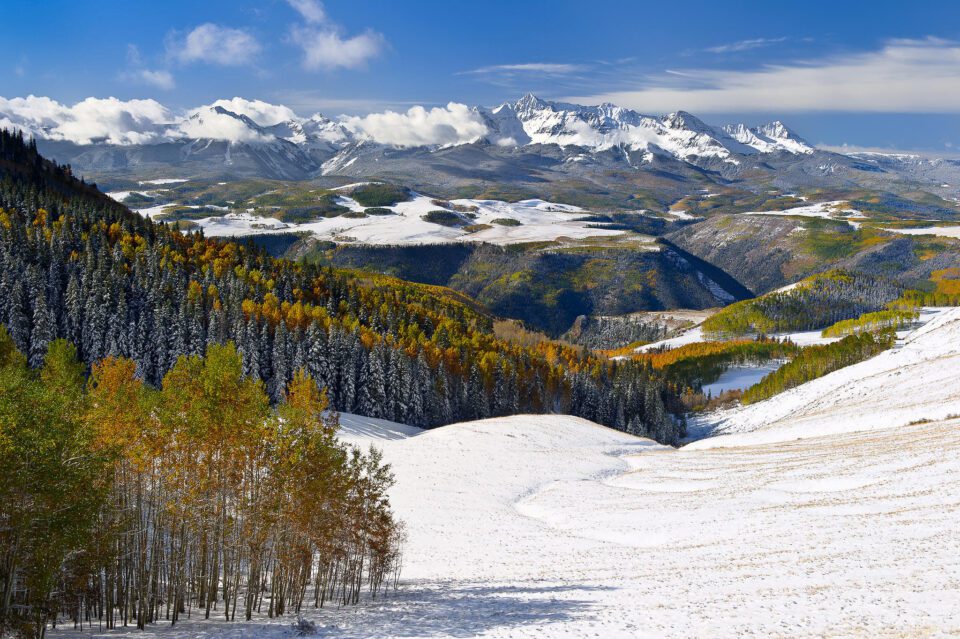 When it snows in the fall, people rush out with their cars to see the beauty, which does not last very long, since the sun quickly melts the snow within a matter of hours: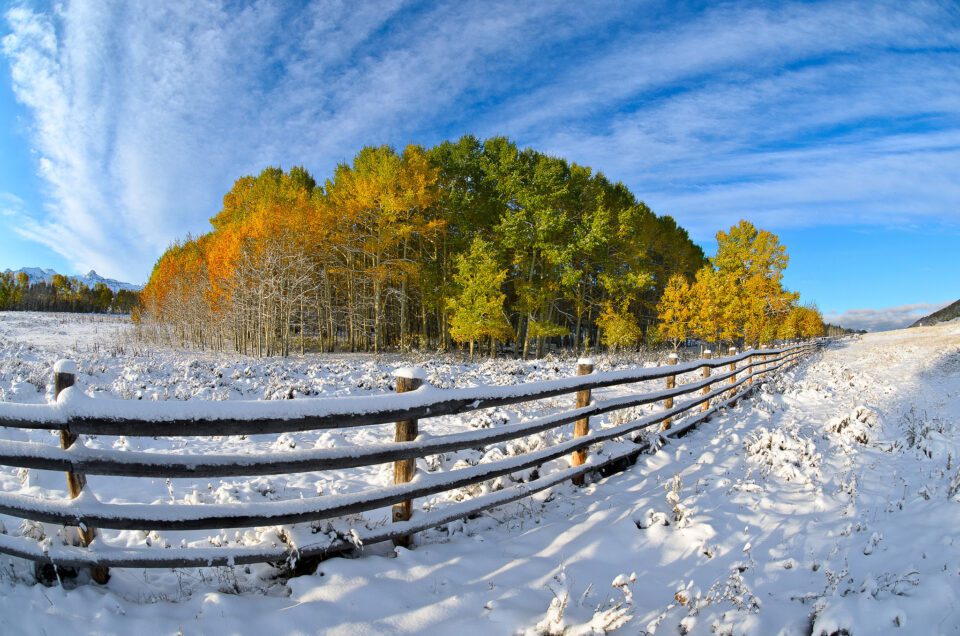 Fall brings stunning beauty to our state. Once aspen, cottonwood and other vegetation feel the first breeze of the winter, they immediately start their magical transformation. Aspen leaves go from dark green to light green, then to yellow, then to gold, then to red and finally to brown, that's if the wind or the snow do not bring the leaves down. And the various shrubs and bushes can also turn into bright red colors, bringing out amazing beauty of the landscape. Couple fall colors with an amazing sunrise and sunset, and you will have a stunning combination: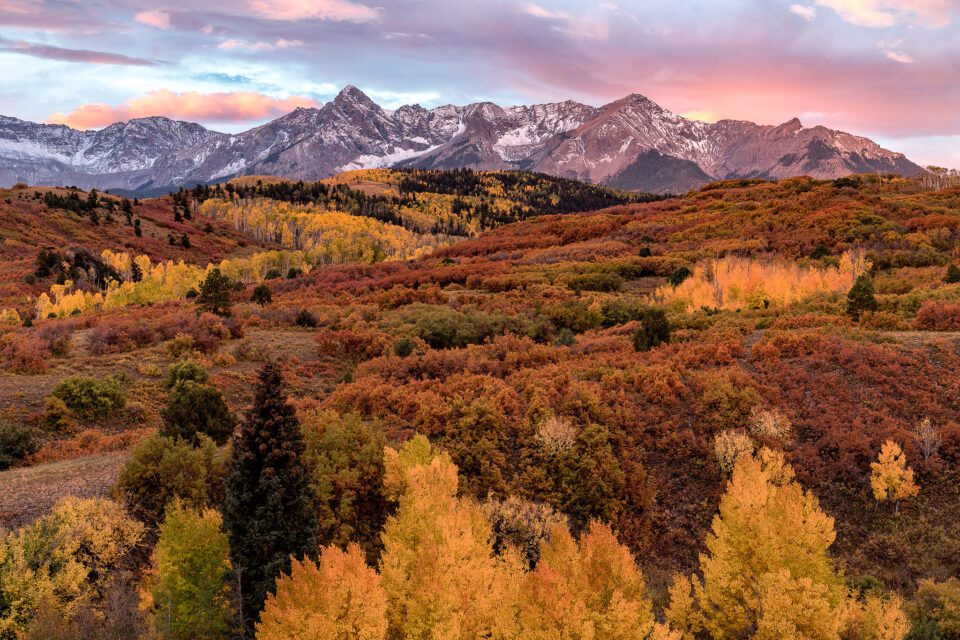 Fall is a magical time of the year – it brings people from all over the world to enjoy the visual spectacle.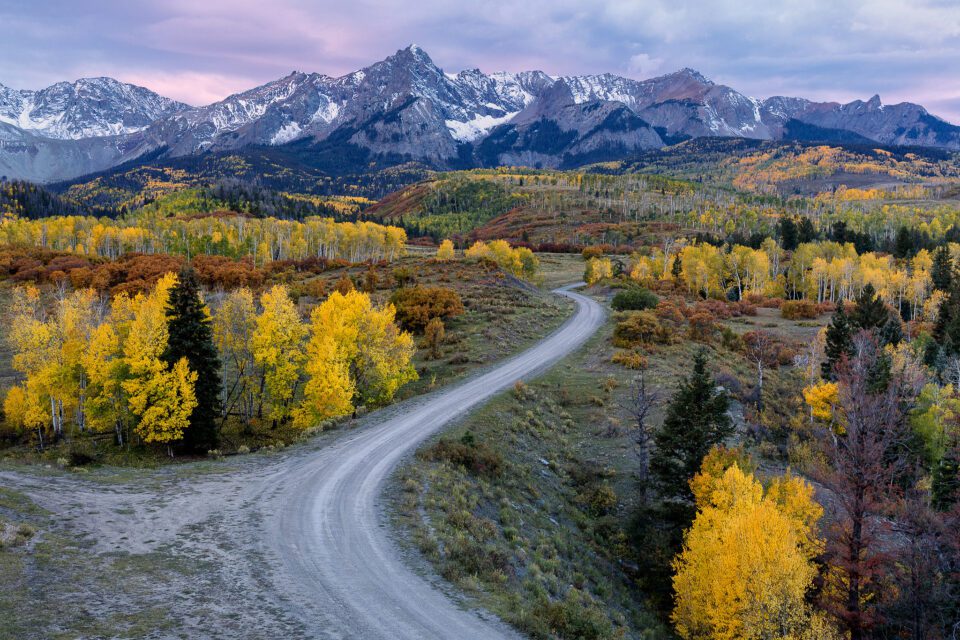 Colorado's southwest is my favorite place to go each fall. After going there for a number of years, I decided to run workshops there and I have been doing it ever since, with this year marking my sixth year conducting workshops. Check out my page for Colorado Fall Photography Workshops. I will most likely be hosting two workshops in that region next year as well.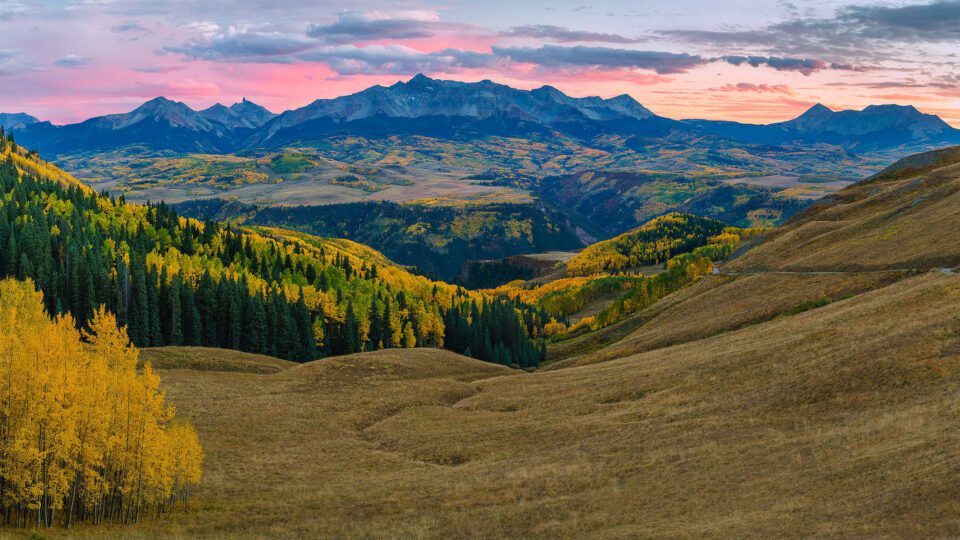 The region around San Juan Mountains is full of grand beauty, thanks to the high peaks that make them stand out as beautiful background elements: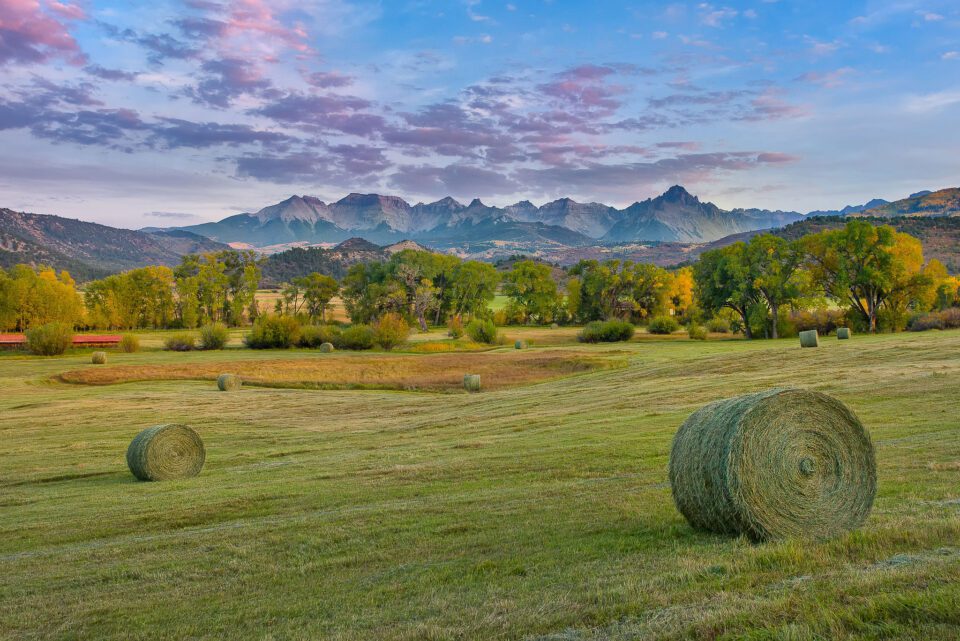 And if you are willing to explore, you will find all kinds of scenic views in the region: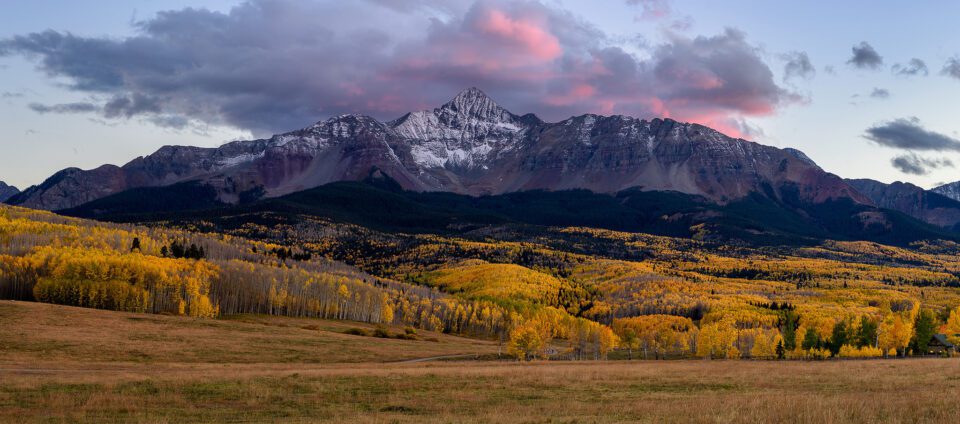 The experience of immersing yourself in aspen mini-forests is simply unforgettable!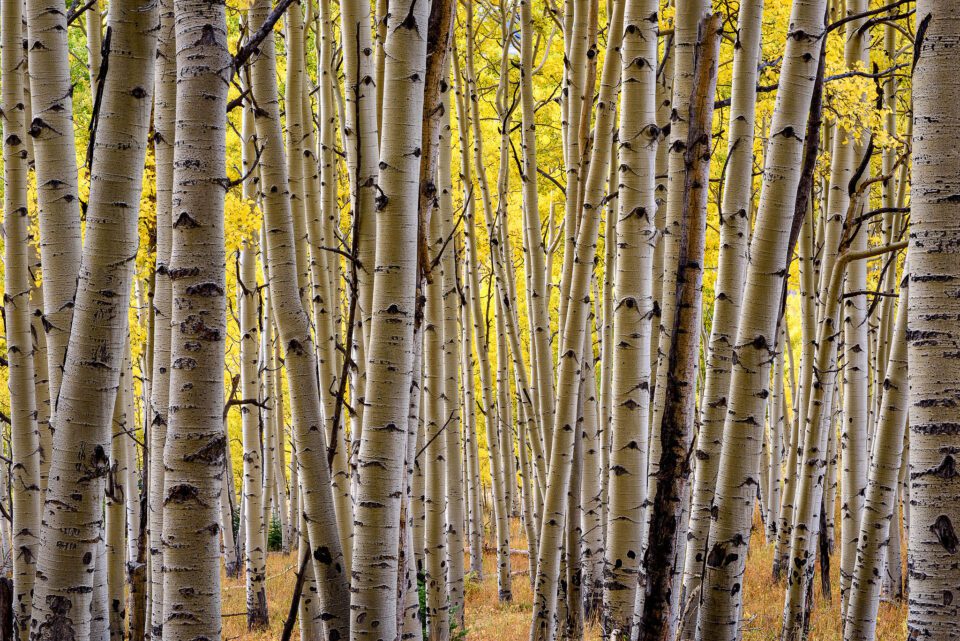 Late September is usually the best time to visit the region. Cloudless days can be a lot of fun, because they also typically translate to cloudless nights. Due to lack of air and light pollution, you can do some astrophotography as well: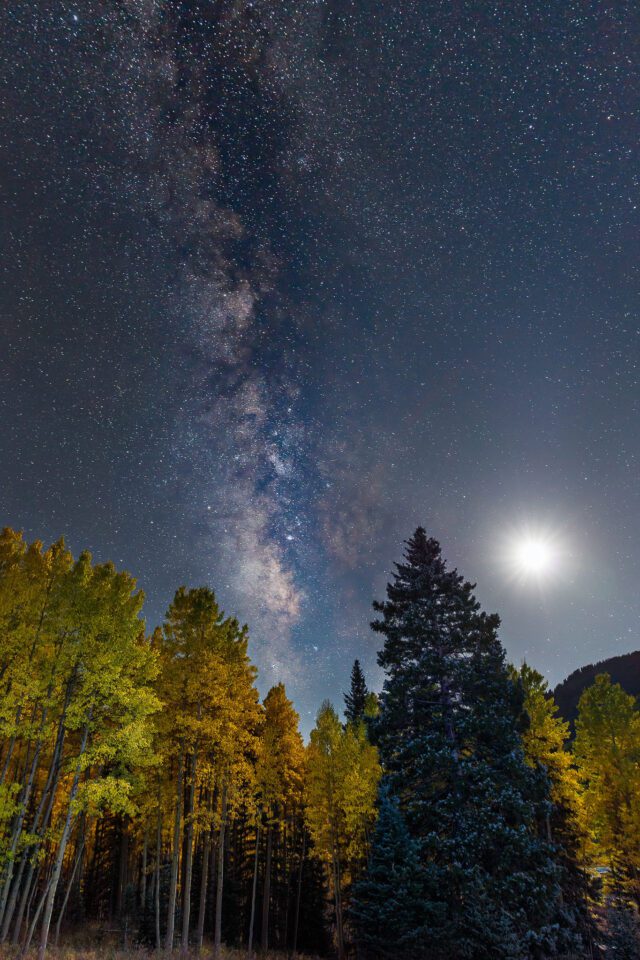 If you get greeted by a full moon on such occasion, you never know what kind of possibilities it might create. Perhaps you could shoot an amazing landscape at night using just moonlight, as if it was a day: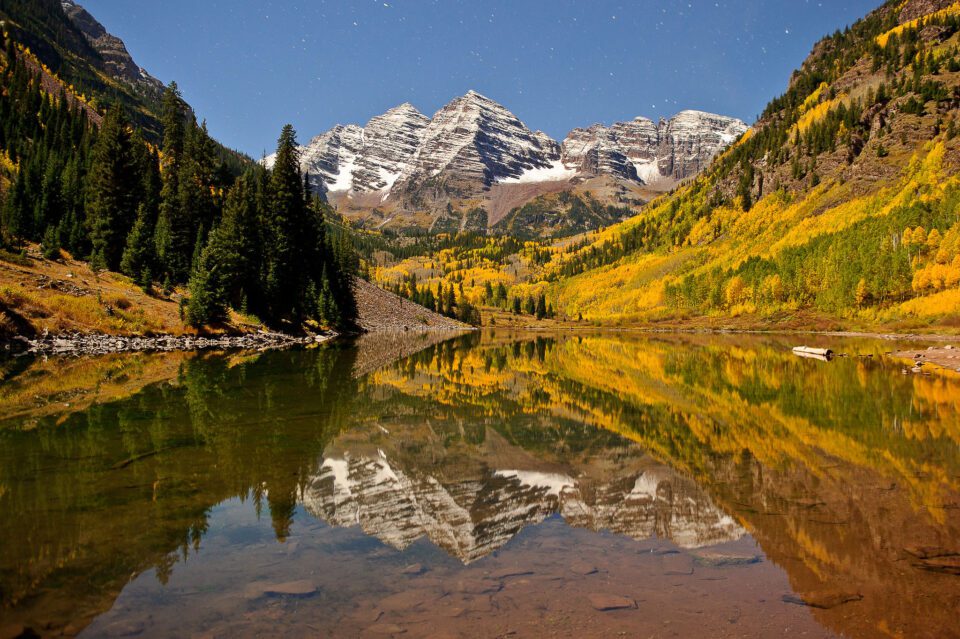 If you drive south, don't forget to check out Mesa Verde National Park. It is a very historic park that allows you to see how the Ancestral Pueblo people used to live from 600 to 1300 AD. You will have a chance to see their ancient buildings and their rooms known as "kivas":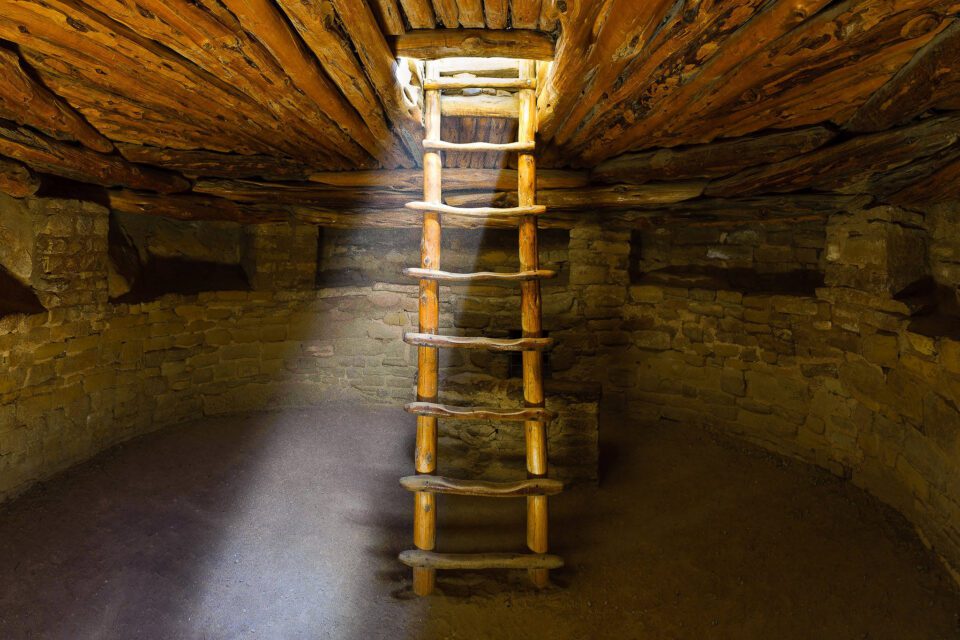 It is definitely a fun place to explore, especially with your family.
If you drive north, you could come up to much higher altitudes and enjoy the scenery from there. At Rocky Mountain National Park, for example, you can experience very high altitudes by driving through the Trail Ridge Road.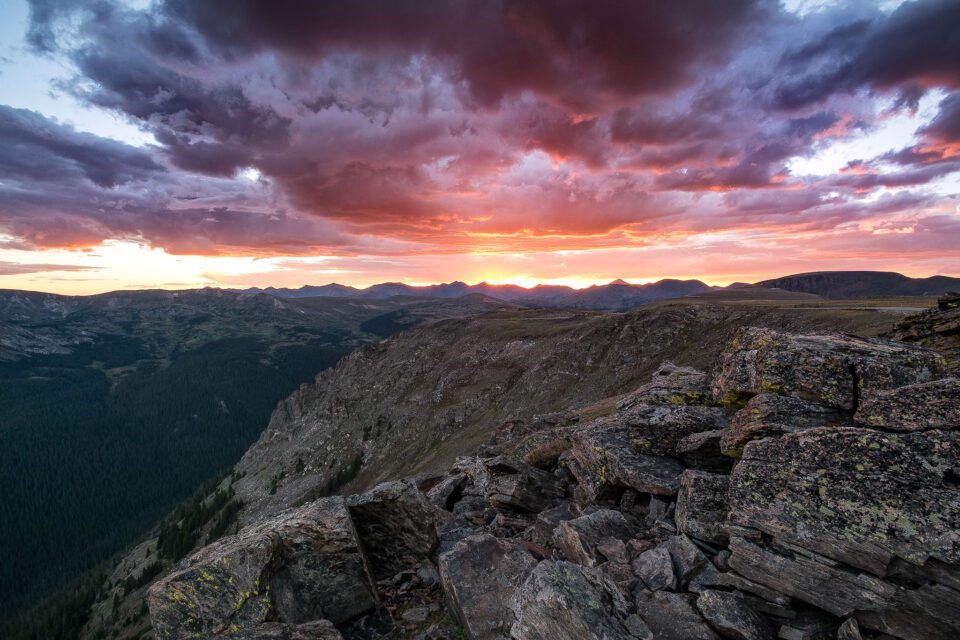 But be careful when you do it – at 12 thousand feet, your body might not be able to take it. My son Ozzy cannot handle such high altitudes – he literally starts passing out at around 11 thousand feet. Be especially careful when hiking at such altitudes!
On your way back from the mountains, you might find even more beauty: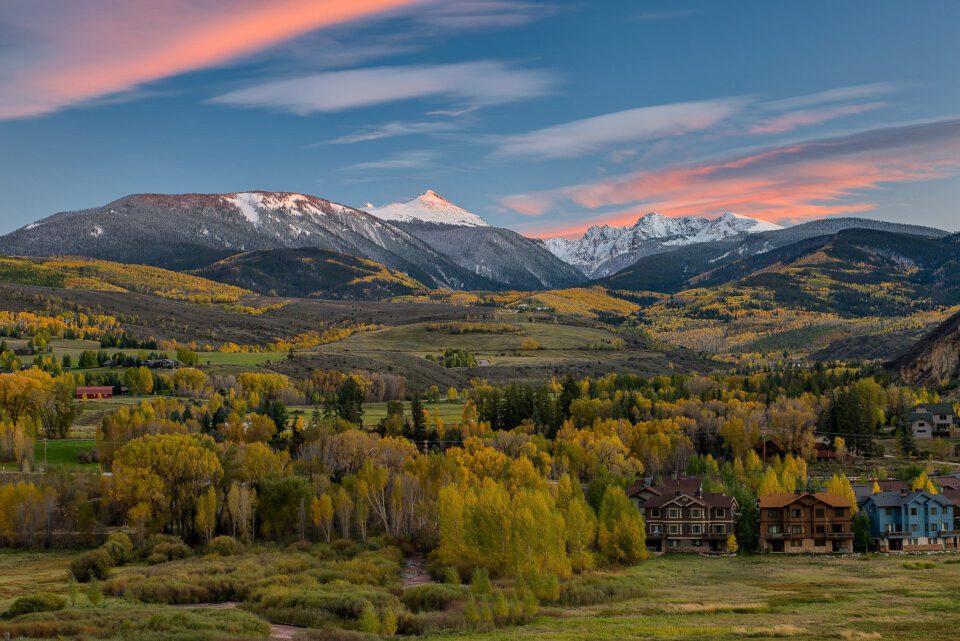 Such regions are usually very busy in winter, when the ski season opens. And by the way, Colorado's economy is hugely dependent on snow, since we have so many world-class snow resorts that draw people from all over the USA and the world.
If you think Colorado is all about mountains and grand vistas, you would be wrong. Drive south towards New Mexico from Denver and you will encounter desert-like conditions. The Great Sand Dunes National Park is a real spectacle, any time of the year! I visit the Grand Sand Dunes almost every year, since there is always something new to see and enjoy there: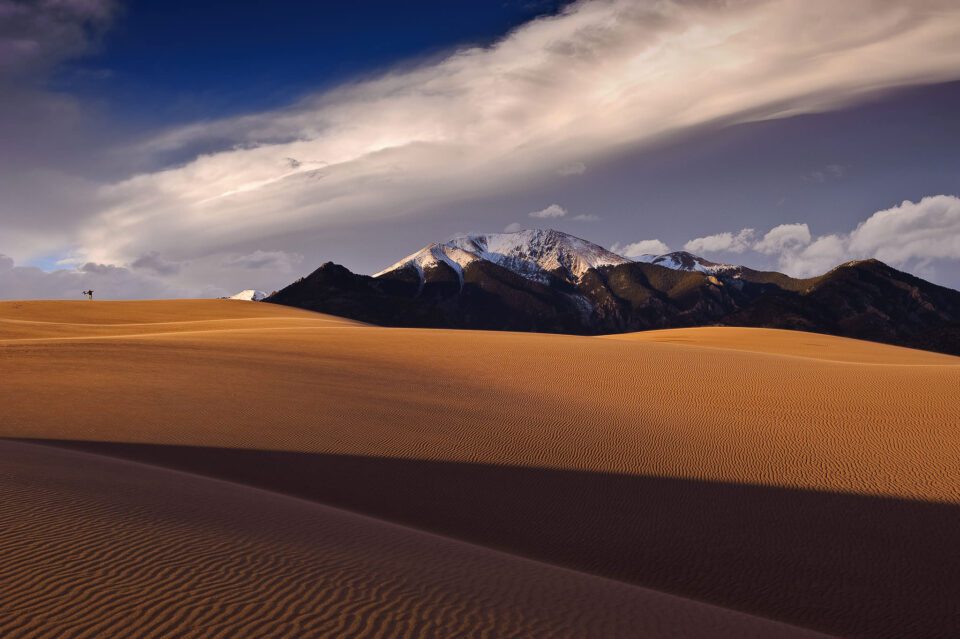 And if you catch it at the right time, you might come across gorgeous clouds that will paint your scene with color: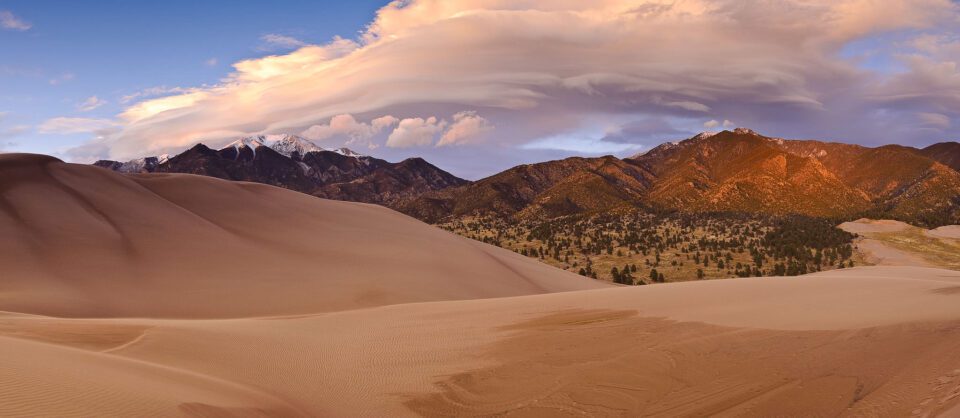 Unlike Death Valley's Mesquite Dunes, the Great Sand Dunes NP has massive dune formations. I always like hiking up to see other dune peaks, especially in contrast with vegetation and mountains in the background: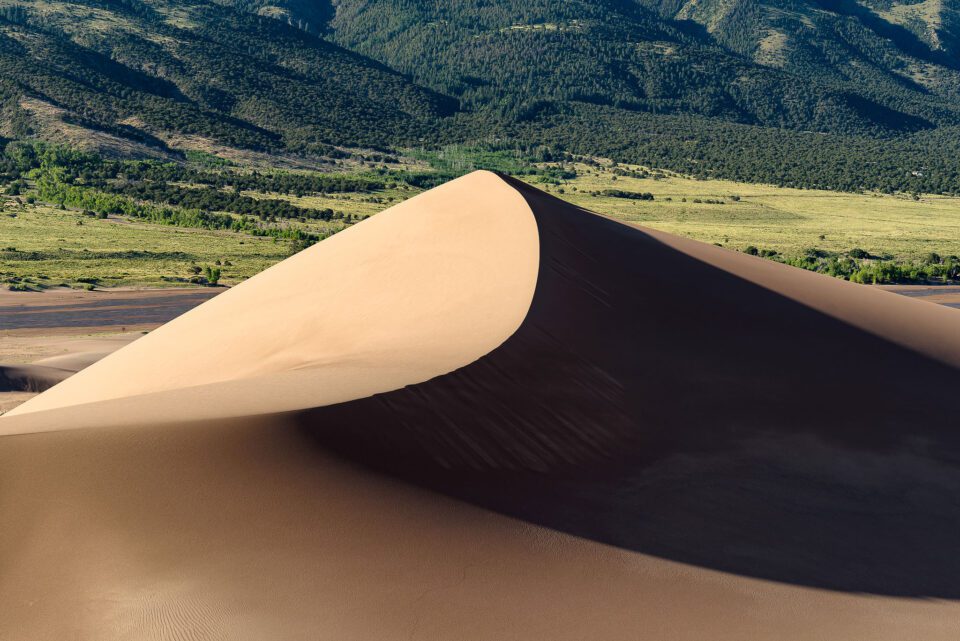 Great Sand Dunes NP is also a very unique location, because it is probably one of the few dunes in the world where you can experience both snow and sand at the same time: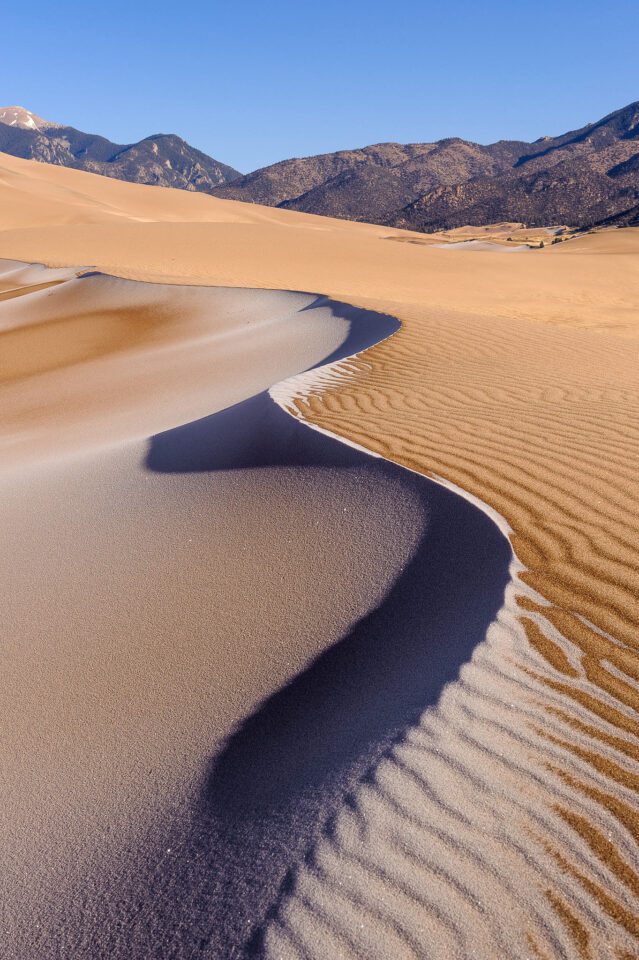 Speaking of which, make sure to be prepared to visit the park in winter, since the park is located in one of the coldest regions of Colorado. When I drove down there a few years back, the temperature at night reached -15 F. With wind chill, it was probably -20-25 F!
Lastly, keep in mind that there is a lot to photograph in Denver and other surrounding towns. Aside from local parks, you will find plenty of museums, zoos and other attractions worth checking out: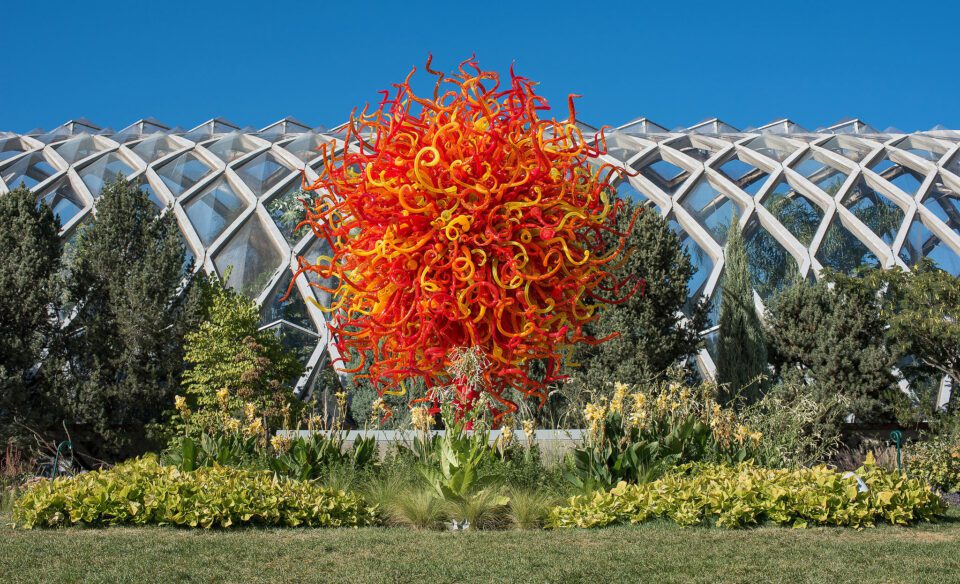 Denver downtown is beautiful as well, with plenty of great views all over the place: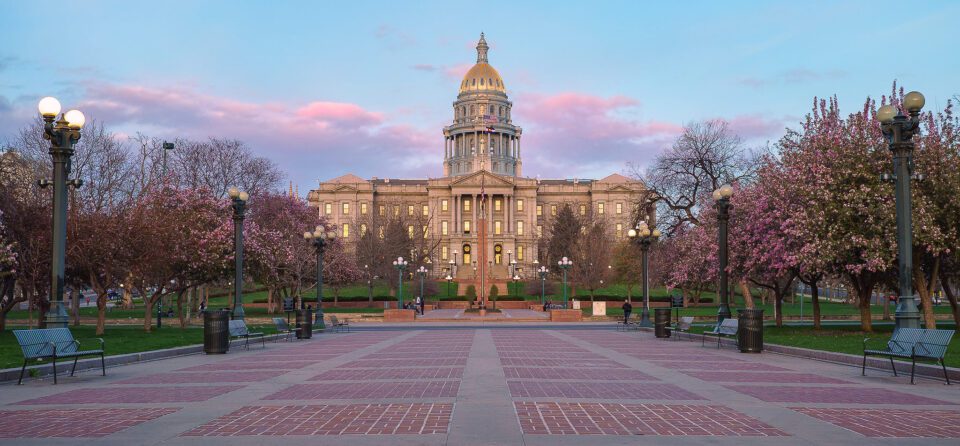 Keep in mind that I only scratched the surface when it comes to the photographic potential of Colorado. There are so many more amazing places to check out and visit in the state, which I never even mentioned. But I will leave the rest of the discovery to you – it is a lot more fun to explore the state on your own and take your car off the beaten path, with so many great treasures to find and discover.
Hope you've enjoyed the article and the images. If you haven't visited Colorado yet, definitely put it in your bucket list of places you must see in your lifetime! And if you have other great locations to share with our readers, please do so in the comments section below!