With so many exotic lenses on the market today, one might wonder about what makes them so special when compared to other lenses. While there are clear differences between consumer and professional-level lenses, as explained in our "why are some lenses so expensive?" article, exotic lenses seem to focus more on factors like craftsmanship, price, perceived value and niche marketing – the main drivers behind exotic lenses. Let's take a look at these in more detail.
I once had a conversation with a photography veteran, who was trying to convince me that the new Nikkor and Canon lenses lack "soul", with their plastic barrels, rubber focus/zoom rings, and industrial "mainstream" designs. I disagreed because I was blown away by the performance of new-generation lenses and I just did not care about everything else. Plus, the notion of a lens having a soul just disturbed me and I remember thinking how ridiculous it was even to think about such things.
But as time passed by and I got a chance to experience some of the rare and older optics, I started to understand what the photographer was trying to tell me. Most modern lenses do feel as if they are just taken from a conveyor line where thousands of other lenses are made exactly the same way with little intervention. Older lenses were hand-crafted, one by one, and each lens was unique in its own way. And that was the beauty of it because you never knew what you got – it was a game of random cards.
With all the latest advancements in technology, it has become our nature to seek perfection. Over time, the notion of hand-crafted, imperfect, but unique in its own way, started to disappear. People got replaced by machines and things like computerized automated testing, QA / variance thresholds and SLAs started dictating the manufacturing process. Products started becoming more and more mainstream and consistency became one of the biggest expectations of consumers. We cannot stand variance anymore – we expect everything to be perfect and consistent across the board.
But with such expectations and a robotic mentality, we are now dealing with identical products that lack that "soul" the veteran photographer talked about. It is that same feeling you get when you walk into a furniture store and see dozens of plastic chairs stacked on top of each other, all looking exactly the same. We rarely see beautifully hand-crafted chairs that have a certain character, a certain personality attached to them anymore. Today, imperfections and inconsistencies are simply not tolerated or welcome. And that's what gave rise to places like IKEA and Walmart since they know how to sell that same consistent experience to their customers.
The same analogy can be drawn with cars as well. When you walk into a Toyota, Honda, Nissan, or Mazda dealerships, you generally see the same type of product over and over again, maybe with a slight variance in features and color. Performance, efficiency, consistency, and short-term experience are what those brands sell and they are quite successful at it (and I am not saying that they are bad by any means – I own a Toyota myself and I love it). That's why we are so keen on buying a car and driving it for several years, before wanting to replace it with a new model that comes with more horsepower, features, and gadgets.
Short-term products are designed and marketed to have a short lifecycle. Why should a company sell you a product that will last forever, if they can sell you the same thing over and over again every two to three years? There is a lot more money to be made in a product with a short lifecycle and that's the nature of the modern world of manufacturing and sales. Cheaper and better is what we are after today as consumers and we are constantly looking for ways to save and get the best "bang for our buck".
Now compare that same short-term experience with driving a classic Porsche, which was built to last for years to come. That's what companies like Zeiss, Leica, and Schneider are all about – they do not chase after peak performance, mass production, and impressive specifications (although standing out from the crowd never hurts). They do not want to be the Toyotas and the Nissans of the world. They want to build something that lasts, something that has a personality and uniqueness, something that will inspire a person today and continue to inspire 20 or more years from now. The word "mainstream" is not something they want to add to their vocabulary or be associated with. Take a look at the below video, where a Zeiss engineer shows how lenses are tested for shock and extreme temperatures:
Then watch the below video on how Leica makes its lenses:
With this much care and attention given to each produced lens, it is no wonder why companies like Zeiss and Leica charge more for their lenses. The cost of manufacturing is not the only reason for high prices though – see my comments on "Perceived Value" and "Rarity" below.
Nikon and Canon were also that way for many years, with their legendary high-end pro lenses. If you have been shooting with Nikkor glass for a while, you probably remember the all-metal legendary AIS lenses – some of which are still in demand today, because they are rock-solid and built to last for ages. With the transition to modern lenses and the rise of the consumer camera market, Nikon started to cut corners and move away from metal to lighter, plastic parts. That was a welcome move for consumer lenses due to weight concerns, but some of those plastic parts started making their way into professional lenses as well.
With Nikon and Canon making most of their money from cheap consumer lenses, there was a gradual transition from high-quality optics to high-demand, mass-produced lenses. Can't blame the manufacturers though, since that's where the customers and the money have been. As a result, we saw cheaper, plastic parts being used even in higher-end gear. While plastic can potentially deal with extreme weather better than metal (plastic expands and shrinks less than metal and is easier to handle with bare hands in very cold or hot temperatures), it can scratch, break and even wear off over time.
I have been somewhat lucky with my Nikon 24-70mm f/2.8G, but others had their zoom / focus rings peeled off, autofocus motors going bad and zoom rings going loose overtime. In addition, with all the electronics and motors that go into those modern lenses, they are more prone to fail or malfunction than manual focus lenses. Hence, they might have a shorter lifecycle than the classics.
That's not to say that all of Nikon and Canon products have gone downhill though. In fact, the optical quality of lenses has gotten clearly better, since those companies are able to invest more money coming from consumer sales on R&D. That's how lenses like Nikon 35mm f/1.4G are able to surpass exotics like Zeiss Distagon T* 35mm f/1.4 in optical quality (and in my experience, the same goes for Nikon 50mm f/1.4G vs Zeiss Planar T* 50mm f/1.4 and Nikon 85mm f/1.4G vs Zeiss Planar T* 85mm f/1.4). However, as I have pointed out above, Zeiss is not just about optical quality – its craftsmanship is at least a head above its competition. Both Nikon and Canon also make extremely well-built lenses such as the Nikon 70-200mm f/2.8G VR II / Canon EF 70-200mm f/2.8L IS II USM and most super telephotos (in a way, those can be considered "exotics" within the brand line).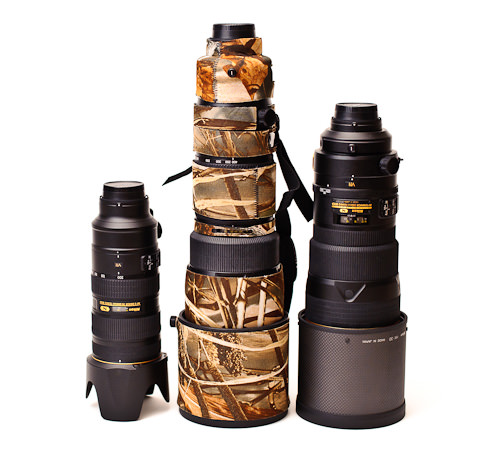 At the same time, Zeiss has been exploring more markets for a while to help fuel its future growth. It has been licensing its lens production to such companies as Cosina and Sony for a while, which might not have the same quality standards as Zeiss lenses made in Germany (although Zeiss says that the high standards are the same). Recently, Zeiss introduced a new line of "Touit" lenses for the mirrorless Fuji X and Sony E mounts, with the potential to add more popular mirrorless mounts in the future. If its lenses prove to be successful for the mirrorless mounts, there comes the same threat of becoming a mainstream company one day, similar to what Nikon and Canon went through in the past.
Perceived Value, Niche Marketing, and Rarity
As I have shown above, manufacturing exotic lenses is not cheap. However, production cost still does not explain why some of the rare exotics are priced so highly. Do you really think it costs 3 times more to make the Leica 50mm f/0.95 Noctilux (priced at $10,995) compared to the Leica 50mm f/1.4 Summilux (priced at $3,995)? Of course not. Perceived value can be a very powerful thing. When you snatch an f/0.95 lens and it is a Leica, it must be good and it must be pricey! It is an amazing lens for sure, but is it really worth $11K? Not for me personally, but for some people it really is.
The same goes for the new Nikon 800mm f/5.6 VR lens – at $18K that Nikon is asking for it, is it really $8K more expensive to make than the Nikon 600mm f/4 VR? No matter how many fluorite elements there are within the lens, it is still definitely not $8K more than what Nikon wants people to pay. But it is a product that has its own audience, a niche market that is willing to pay that kind of money. For a professional wildlife photographer, the 800mm f/5.6 is a highly-desired, dream lens.
Lastly, there is the matter of rarity, something that can potentially become a collectible one day. What's the chance of the Nikon 50mm f/1.8G lens becoming a collectible in the future? That's right, close to none, considering how many of those lenses are made and sold every day. In contrast, a German-made Zeiss or a Leica lens has a very high chance of becoming a rarity/collectible in the future, increasing its future sale value.
In summary, in addition to their unique and beautiful design, attention to detail, and solid craftsmanship, there is perceived value and rarity, which all collectively play a role in making exotic lenses special…
I would love to hear from our readers who own exotic lenses. What was the main reason why you decided to buy your first exotic lens? Did you regret your purchasing decision at any point, or was it worth it?
And a question to those that do not own any exotic lenses – are you considering purchasing one in the near future? If yes, what is steering you toward this decision?