It's finally happening – the Nikon Z roadmap is just two lenses away from completion. All that's left now is a pair of S-line primes: a 35mm and a 135mm. Although anything could happen, it looks like Nikon won't release another update. We're essentially at the end of the roadmap. So… what's next?
I've been a big a fan of Nikon's roadmap over the last several years, especially their increased transparency on upcoming lenses. It will definitely be a bit sad when we officially reach the end. But then there's the gearhead side of me, which is looking forward to the return of surprise lens announcements and rampant speculation!
The truth is that Nikon has a pretty complete Z lens lineup at this point, so from Nikon's perspective, the value of a roadmap isn't as high any longer. And from a Nikon photographer's perspective, there's now more room to wish for unusual Z-series lenses, since most of the common needs are covered. That's what I'll be doing today – I'm staring into the crystal ball of future Nikon Z lenses to see what we're likely to get next (or what we're unlikely to get, but I'd love to see anyway).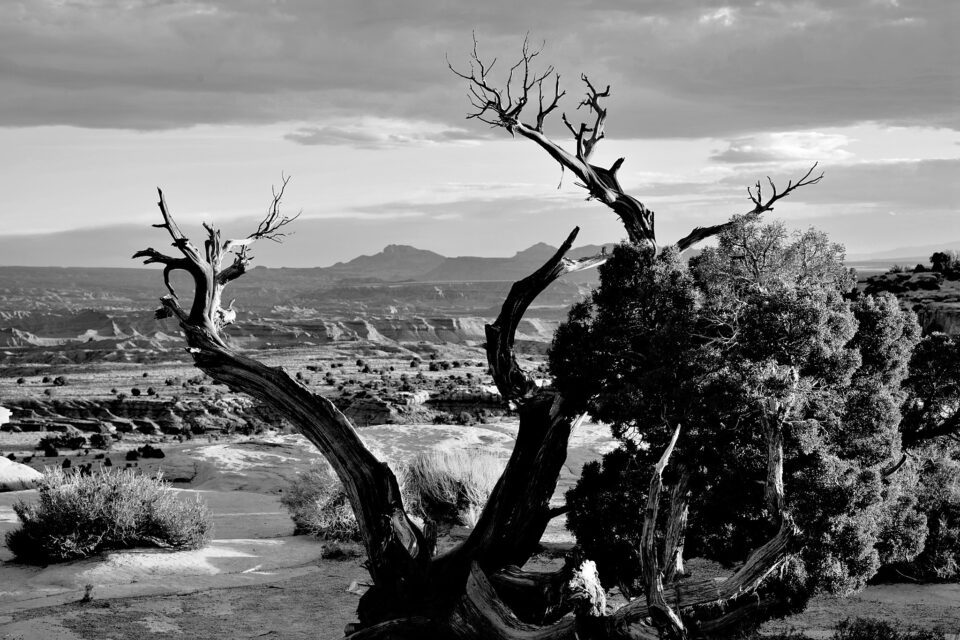 The Missing F-Mount Equivalents
Even though the Nikon Z system has grown rather quickly, there are still a lot of F-mount lenses that never got a mirrorless equivalent. Here are some of the main F-mount lenses that stand out to me because they lack a Z-mount counterpart.
Nikon 8-15mm f/3.5-4.5E Fisheye: Has the world forgotten about fisheye lenses? Not completely, but it sure seems that they are less popular today. Or maybe Nikon just expects you to adapt the 8-15mm f/3.5-4.5E if you need this unique perspective – it's an excellent performer, after all. But I'd still like to see a native Nikon Z fisheye at some point, if only to inject some more fun into the Z lineup.
Nikon 18-35mm f/3.5-4.5 G: Nikon should really consider making a low-price ultrawide for the Z system, considering that their cheapest (full-frame) option at the moment is $1000. Piggybacking off of the variable-aperture 18-35mm f/3.5-4.5 seems like a plausible approach. If Nikon does make a mirrorless version of this lens, I hope they take inspiration from the Z 14-30mm f/4 (the spiritual successor of the 16-35mm f/4G) and makes the lens a bit wider than its F-mount counterpart. Something like a Z 16-35mm f/4-5.6 would be really compelling at the right price.
Nikon 19mm f/4E PC (or any Nikon tilt-shift lenses): I would love to see an autofocus tilt-shift lens one day, as has been rumored for Canon for ages. I still halfway doubt if it's even possible, although modern optical design is so impressive that I'll surely be proven wrong. Even if we're stuck with manual focus, however, it would still be nice to get some modern tilt-shifts for the Z system. The 19mm f/4E PC is optically excellent (and adapts really well already), so I would focus on the 24mm f/3.5 PC-E as the tilt-shift most in need of an update.
Nikon 24mm f/1.4G: This lens holds a special place in my heart as my wide-angle lens of choice for years. Nikon's Z 24mm f/1.8 S is not a full replacement, since it lacks the gorgeous f/1.4 maximum aperture that made this lens such a gem in the first place. Since Nikon is not-so-subtly avoiding f/1.4 glass for the Z system, if we do see a mirrorless version, it would probably be a Z 24mm f/1.2. I would love to see that in action.
Nikon 24-85mm f/3.5-4.5G: Nikon already has an extensive line of midrange zooms for the Z system – let's not give them any more ideas! The 24-85mm f/3.5-4.5G was a solid lens, but I don't see a reason for Nikon to make a mirrorless equivalent, considering that the 24-70mm f/4 S already exists and fills basically the same role.
Nikon 28mm f/1.8G and 28mm f/1.4E: It's a bit surprising that Nikon doesn't have a 28mm S-line prime for the Z system yet. I personally don't mind the omission, considering that the ultra-sharp Z 24mm f/1.8 can act like a 28mm with just a bit of cropping. Even so, I expect that we'll see a mirrorless version of these lenses at some point – probably a Z 28mm f/1.8, but possibly a 28mm f/1.2.
Nikon 28-300mm f/3.5-5.6G: Nikon has proven with the Z system that they can make optically strong superzooms, with the Z 24-200mm f/4-6.3 VR. Although that lens is probably Nikon's intended successor to the much-maligned 28-300mm f/3.5-5.6G, there's arguably still room for a Nikon Z superzoom that reaches 300mm.
Nikon 50mm f/1.4G: I only put this here to tell people, don't get your hopes up – the odds of a Nikon Z 50mm f/1.4 look really low at this point. After all, Nikon has yet to release a single f/1.4 lens for the Z system, aiming instead for f/1.2 or f/1.8. We already have a ton of 50mm and near-50mm primes for the Z system anyway. I understand that this lens was much loved for the F-mount, but there really isn't a great need for a Z version. Just adapt it if you love the signature look!
Nikon 58mm f/1.4G: This lens was a wonderful anomaly when it was released for the F mount in the first place. Nikon went all-out to create a lens with the most beautiful possible bokeh, vignetting characteristics, and color, even at the expense of sharpness – a lens that even convinced Nasim Mansurov, of all people, that "lens rendering" is real. It was a fascinating, once-in-a-lifetime type of lens that will probably never have a true replacement, even if Nikon ever releases a Z 58mm f/1.2.
Nikon 70-200mm f/4G: Sigh. One day. (Kill two birds with one stone by making it a macro or near-macro lens, like Sony did with their recent 70-200mm f/4 II. Then it could also be the successor to Nikon's famous 70-180mm f/4.5-5.6 Macro.)
Nikon 70-300mm f/4.5-5.6E: I had been waiting for a Nikon Z alternative to this lens for a while, but now that Tamron has their 70-300mm f/4.5-6.3, it's not as high on my list. The Tamron lens has solid optical quality, but there's still room for improvement if Nikon ever decides to make a native Z variation. Add VR, boost the image quality a bit, and watch – this lens will be an extremely popular choice for lightweight requirements, and for photography on a budget.
Nikon 105mm f/1.4E: From an image quality standpoint, this lens doesn't need an update at all. It's one of the best lenses we've ever tested, and it's a popular choice to adapt to the Z system already. Even so, I'd still like to see a 105mm f/1.8 or f/1.2 prime for Nikon Z; it's a great focal length, and I'm sure Nikon could do it justice. Considering Nikon's emphasis on mirrorless primes, we'll probably see another 105mm prime (in addition to the existing Z 105mm f/2.8 macro) eventually. It would slide nicely between the 85mm primes and the upcoming 135mm on the roadmap.
Nikon 120-300mm f/2.8E: I definitely think that Nikon needs a high-end supertelephoto zoom for the Z system, and I wouldn't be surprised if this is the one they choose as inspiration. After all, the Z system is still missing a native 300mm f/2.8 prime, so this could kill two birds in one stone (so long as it's not too heavy). Exotic supertelephotos are a great moneymaker for Nikon, so I'm expecting a lens like this before too long. Hopefully with a built-in teleconverter.
Nikon 180-400mm f/4E TC: Another option for Nikon's high-end supertelephoto zoom would be a lens like this – something that reaches at least 400mm and has a constant aperture of f/4. Pair it with a built-in teleconverter like they did with the F-mount version, and it would be a lens to drool over. Although, I personally think that a 120-300mm f/2.8-type lens would have more utility if they could only release one.
Nikon 200mm f/2G: A bokeh machine, and a surprisingly versatile telephoto lens that pairs well with any teleconverter. I'd love to see a lens like this for the Z system. Rumors say that Canon is working on one, so maybe Nikon will feel the pressure and do the same.
Nikon 200mm f/4 Macro: This lens isn't very modern, but it's still one of the best macro lenses ever made. A Nikon Z version would be fantastic, and one of the top lenses I'm hoping to see one day. Almost every macro photographer I know (including me) considers 105mm to be a bit too short at 1:1 magnification, especially with some insects that are especially skittish. The working distance of a 200mm lens would be awesome by comparison.
Nikon 300mm f/2.8G VR II: Like I just mentioned, it's a surprise that we haven't seen a 300mm f/2.8 yet for the Nikon Z system. My guess is that Nikon skips this specific design and makes a zoom lens instead, like the 120-300mm f/2.8. But I wouldn't complain to see a classic, optically perfect 300mm f/2.8 with some bells and whistles for the Z system – maybe a much lighter design or an integrated teleconverter.
Nikon 300mm f/4 and 500mm f/5.6 PF? Personally, I consider the Nikon Z 400mm f/4.5 to be the spiritual successor of both of these lenses. It's still possible that Nikon makes a 300mm or 500mm alternative, but I don't think either one should be an immediate priority.
Nikon 500mm f/4E: Not everyone needs Nikon's Z 600mm f/4 TC VR S; I'm sure a 500mm f/4 alternative would be very popular, just like the 500mm f/4E was for the F mount. That's especially true if Nikon goes for a lighter, less expensive design along the lines of the Z 800mm f/6.3 PF. Right now, there are no 500mm Nikon Z primes; hopefully that changes some day.
Nikon TC-17E (1.7x teleconverter): This teleconverter was always a good balance between a 1.4x TC (not always long enough) and a 2x TC (loses more light than ideal). I don't think Nikon is super likely to make a Z version, but I hope they do. The Z 1.4x TC and 2x TC are best-in-class teleconverters, and this would be a good way to complete the set.
Pretty much anything DX: Take your pick. Nikon Z DX users are in desperate need of a lens wider than 12mm (which is a very pedestrian 18mm equivalent). Nikon is also missing a set of wide-aperture zooms; at a minimum, they'll need an ultra-wide f/2.8 zoom and a normal f/2.8 zoom to be competitive, and f/2 or f/1.8 would be better. They also need a good set of primes to compete with Fuji, and of course, a better DX camera to go with all that – but that's probably a topic for another article. For better or worse, Nikon clearly sees FX lenses as the more important market right now.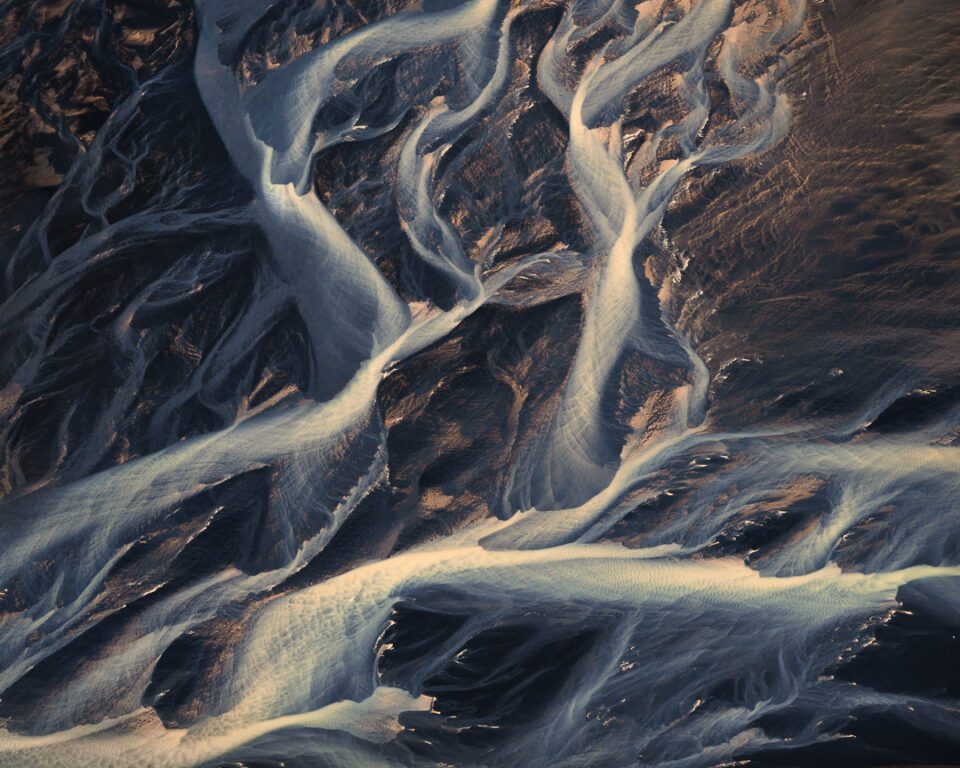 Interesting Lenses from Other Companies
Alongside the lenses above, I think Nikon can take some inspiration from their competitors. Canon, Sony, and Sigma all have some excellent full-frame lenses without any Nikon equivalent (neither Nikon Z nor Nikon F) which I would love to see for the Z system. Now that the roadmap is almost over, any lens like this is a definite possibility!
Sony 12-24mm f/2.8 (or any 10mm, 11mm, or 12mm lens): I'm personally not a big fan of the ultra-ultra-wide angle look. Anything beyond 14mm is usually too rich for my blood. But as a landscape photographer, I've heard plenty of requests for Nikon to make at least a 12mm full-frame lens, or even an 11mm or 10mm. I don't think that it matters whether it's a prime or a zoom at that point, since people would only be buying it for the widest possible focal length!
Sigma and Sony 14mm f/1.8 (or Sigma 14mm f/1.4): For astrophotography, a 14-24mm f/2.8 zoom is already excellent. But Sigma and Sony have even more impressive 14mm f/1.8 lenses, and Sigma even has a 14mm f/1.4. For context, an aperture of f/1.8 lets in more than twice as much light as f/2.8, and f/1.4 lets in 4x as much. Milky Way photographers can use significantly lower ISOs with these lenses. Personally, I prefer the image quality I get via image averaging, so I probably would not be the audience for these lenses (even though I love Milky Way photography). But it would be a hit for a lot of night sky photographers.
Canon RF 16mm f/2.8: I think Canon has done an incredible job with their RF 16mm f/2.8 – a $280 lens that makes wide-angle, wide-aperture photography possible on a budget. Just the other day, my barber mentioned her interest in doing Milky Way photography without spending too much, and my recommendation was this lens plus one of the cheaper Canon EOS R full-frame bodies. As a long-time Nikon user, I hope that we see a Z-system equivalent so that I can recommend Nikon instead next time!
Sony 20-70mm f/4: A standard zoom that starts at (roughly) 20mm instead of 24mm would be a nice addition to the Nikon Z system. Considering that Nikon has been on a midrange zoom binge recently, it wouldn't surprise me if we see something like this eventually. Maybe it could be the successor to the Z 24-70mm f/4 S as Nikon's standard kit lens one day.
Canon RF 28-70mm f/2 (or any f/1.8 or f/2 zoom): It's a wild world where a full-frame f/2 zoom is available, and of course this is an expensive and heavy optic. But for some low-light event photography, it replaces the need to "dual wield" two cameras (one with a 35mm prime and one with an 85mm prime, for example). That could make for a valuable addition to the Z system. Granted, Nikon doesn't seem interested in making f/2 zooms – but if they change their mind, the large diameter of the Z mount makes it easier than ever to launch a lens like this.
Tamron 35-150mm f/2-2.8: Along the lines of the Canon lens above, this Tamron is like seeing what happens when a lens designer throws darts at a wall. It's hard to say exactly who a 35-150mm f/2-2.8 lens is intended for – it feels like the answer is both everyone and no one. Still, since Tamron is playing footsie with the Z system already, maybe we'll see a Nikon-brand version of this lens appear at some point. (Or, Tamron could simply add a Z mount and keep their branding, which would be fine too.)
Canon 65mm f/2.8 1-5x MP-E (or any ultra-macro lens): This famous lens for Canon DSLRs is a much-loved choice for extreme macro photography. I don't think that the market for this type of lens is particularly big, though – and you could always just adapt the Canon 65mm f/2.8 MP-E to the Z system if you really need such magnifications, or use a native Z lens like the Laowa 25mm ultra-macro. Still, it would be interesting to see Nikon launch a macro lens with over-1:1 magnification – whether that's a dedicated ultra-macro lens, or just a normal macro lens that goes to 2:1.
Canon 600mm f/11 and 800mm f/11: There are lots of challenges autofocusing a lens with a maximum aperture of f/11, but I can't deny the appeal of a name-brand 800mm lens with autofocus that only costs $1000. Maybe Nikon will take some inspiration from these two Canon RF lenses, or perhaps launch something a bit higher-end (but not exotic territory) like a 600mm f/8.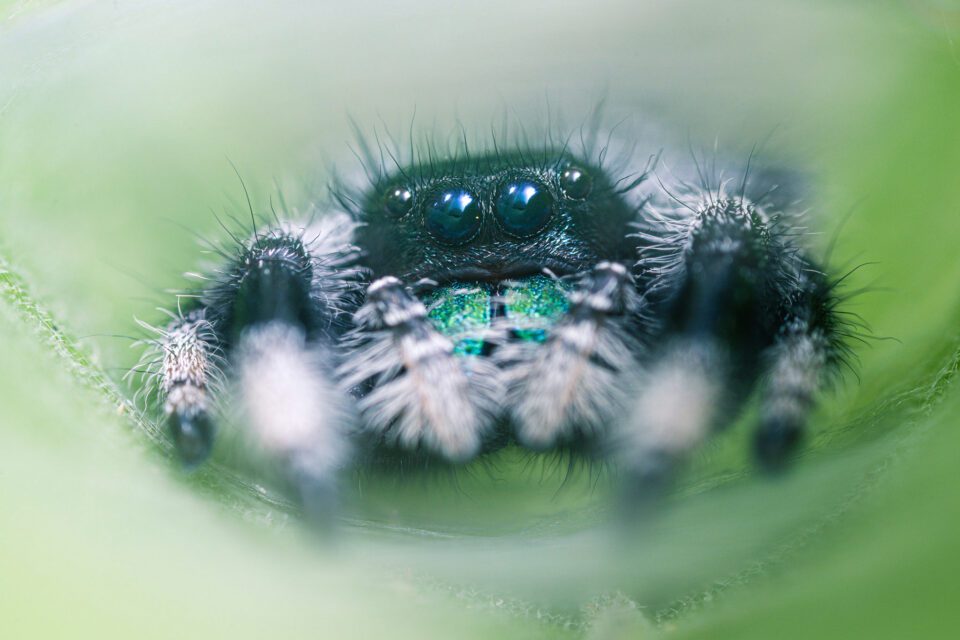 Other Lens Possibilities
Every lens that I've discussed so far is something that already exists for at least one company – that's what makes them the most likely lenses we'll see next for the Z system. But there's no rule saying that Nikon has to follow conventions. Already, a handful of their lenses for the Z system have been unique designs without an obvious equivalent from another company.
I think it would be cool to see Nikon experiment with some more off-the-wall lenses once things settle down – for example, more lenses like the Nikon Z 58mm f/0.95. I don't think that particular lens was much of a commercial success, but it showed what Nikon was capable of, and it certainly attracted some specialized photographers to the brand. Maybe we'll see a telephoto lens one day with the same driving philosophy, like a 500mm f/2.8 or a 400-800mm zoom.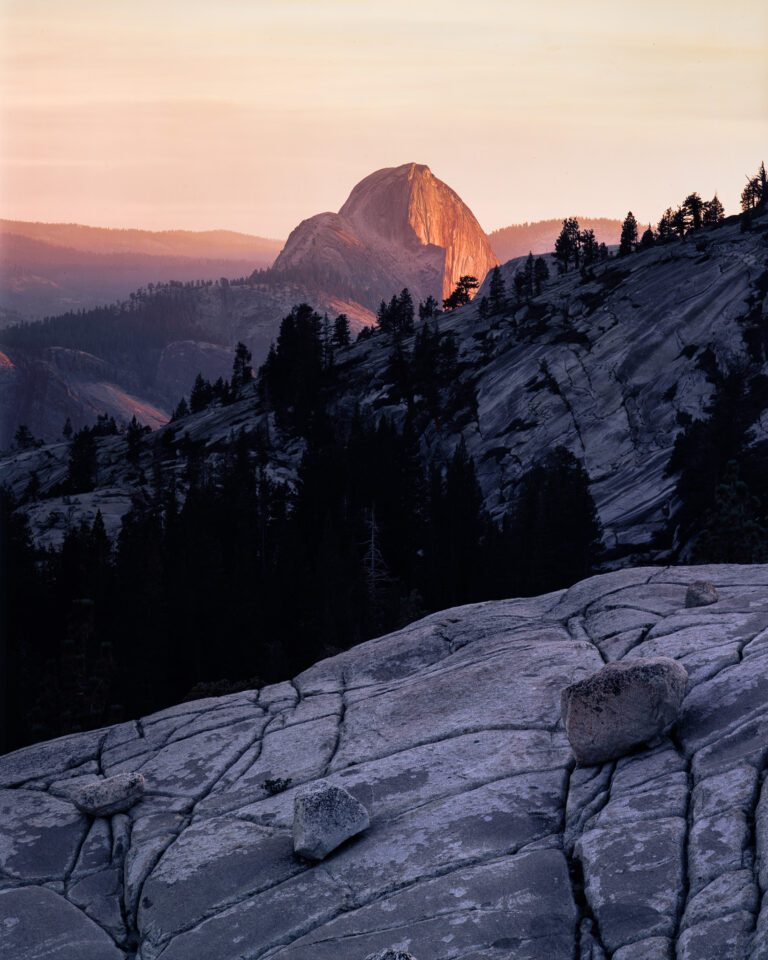 If you think of any unique ideas lens ideas that you want to see in the Z system, I'd love to hear in the comments below. There's certainly room for Nikon to experiment with their mirrorless lenses now that the main lineup is pretty much complete.
I'm also curious – of all the lenses I listed so far, which ones are you most interested in seeing? Personally, there are five lenses at the top of my wishlist: a 14mm f/1.8, a 16mm f/2.8, a 20-70mm f/4, a 70-200mm f/4 (with good close focus), and a 120-300mm f/2.8. I think each one of those lenses would add something useful to the Z system that doesn't currently exist. Beyond that, I'd also love to see a set of pro-level DX lenses and a camera to pair with them. Although if my dreams are getting that crazy, maybe I should ask for a sharp, lightweight 14-400mm f/2.8 while I'm at it :)