One of the few companies that makes third-party, autofocus lenses for Nikon Z (and for Sony E) is Viltrox, a Chinese company focused on prime lenses. The AF 24mm f/1.8 and AF 35mm f/1.8 caught my eye, and I tested them side-by-side in the field and in the lab. Here's what I found.
Initial Considerations
The main difference between these two lenses isn't their build quality or optical performance. It is, of course, the focal length.
I'd encourage you to choose between the Viltrox AF 24mm f/1.8 and Viltrox AF 35mm f/1.8 based on focal length rather than any other considerations. As you'll see in a moment, they're pretty similar performers, anyway. But because I used both lenses head-to-head pretty extensively, I felt that it would be worth writing a dedicated comparison in case you're still on the fence.
In terms of physical construction, the two lenses have very similar build quality and design, with an all-metal construction, a clickless aperture scale, and no weather sealing. Both lenses feel solid and sturdy in-hand, but their sparse designs are about what you'd expect for such inexpensive lenses.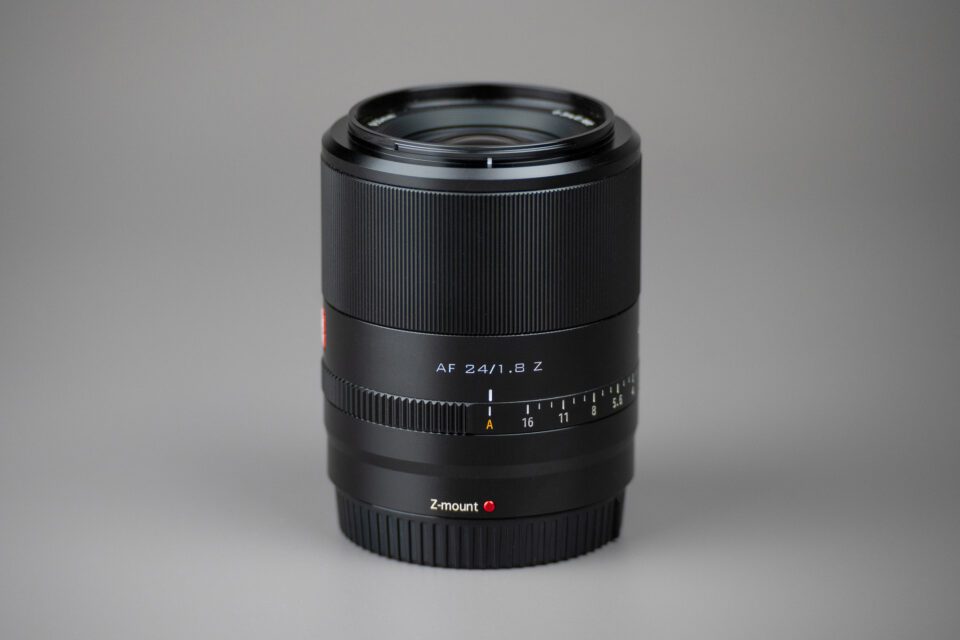 Speaking of price, the Viltrox AF 24mm f/1.8 and Viltrox AF 35mm f/1.8 both cost $380. I'd actually argue that this is a point in favor of the Viltrox 24mm f/1.8. Generally speaking, 24mm primes tend to be more expensive than 35mm primes, and there's a bigger market of 35mm primes to choose from as well.
Even the weight and size of the two lenses are basically identical. Both lenses weigh 370 grams (0.82 pounds) for the Nikon Z version and 340 grams (0.75 pounds) for the Sony E version. The 35mm lens is a hair longer than the 24mm lens – four millimeters to be exact. In the field, I kept pulling the wrong lens out of my bag because they looked basically interchangeable!
Image Quality
1. Vignetting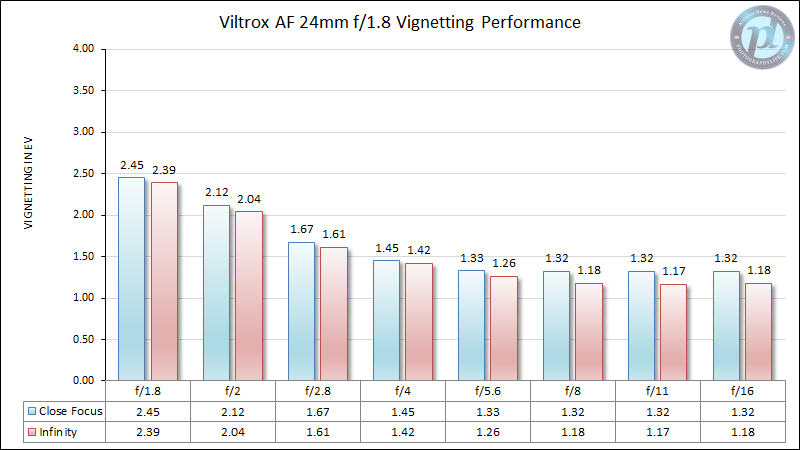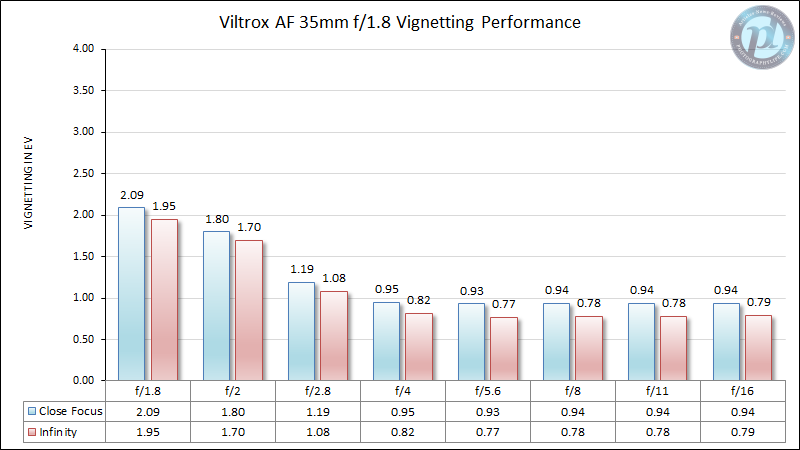 Both lenses have significant vignetting wide-open, but the 35mm f/1.8 is better than the 24mm f/1.8 here (by about 1/3 of a stop). That pattern holds as you stop down. The 35mm f/1.8 reaches negligible vignetting levels by about f/4, while the Viltrox 24mm f/1.8 still has noticeable vignetting even at the narrowest apertures of f/11 and f/16.
2. Distortion
The two lenses measure almost exactly the same level of distortion in the lab: 0.83% pincushion on the 24mm lens, and 0.80% pincushion on the 35mm lens. However, in practice, the Viltrox AF 24mm f/1.8's distortion is more of a wavy, mustache-like shape that is harder to correct in post-processing. The Viltrox AF 35mm f/1.8's pincushion distortion is a lot more regular in shape, so I'd give it the nod in this comparison.
3. Lateral Chromatic Aberration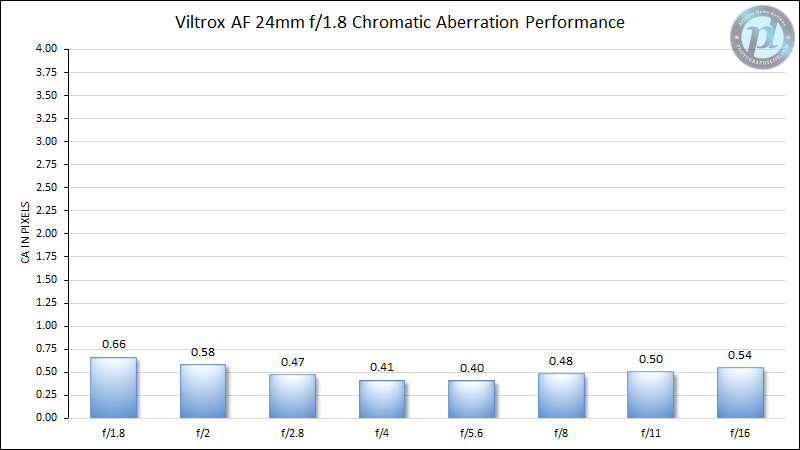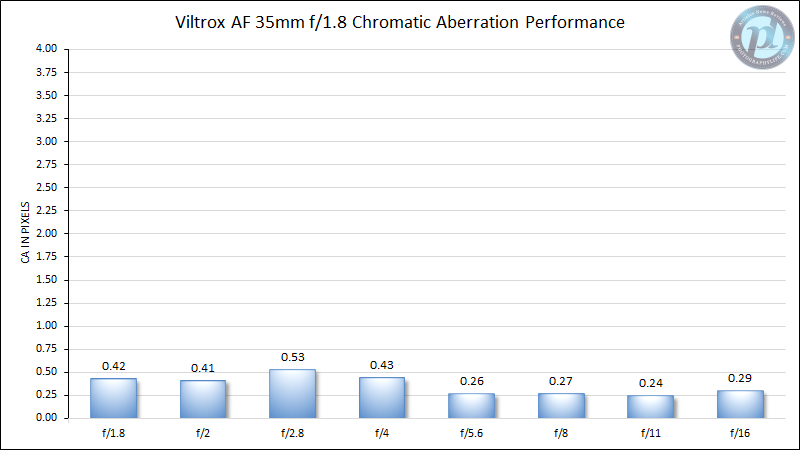 Viltrox has done a really impressive job keeping chromatic aberration to the bare minimum on both lenses! Although the levels are a bit higher on the 24mm f/1.8, it's still low enough to be negligible.
The two lenses have been extremely similar so far. Could sharpness be the deciding factor?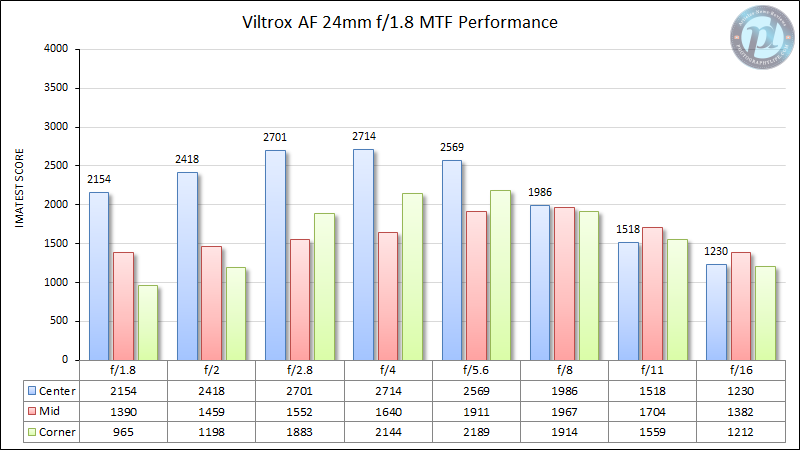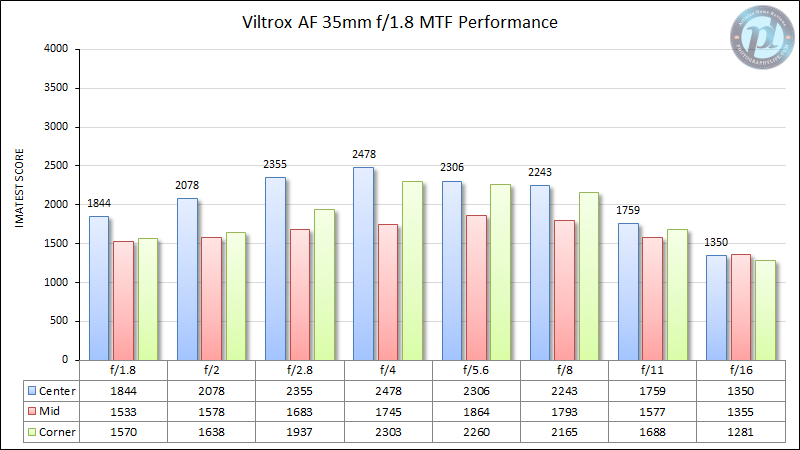 Both lenses have acceptable sharpness – nothing great, but we've seen worse. The 24mm f/1.8 reaches higher highs, but also reaches lower lows. The 35mm f/1.8 is more consistent across the frame. Both lenses have extreme levels of field curvature that can lead to unusual results in a lab environment, such as the corners appearing sharper than the midframes.
Conclusion and Recommendations
Both lenses have almost an identical construction and extremely similar optical performance. So, it all comes down to what I mentioned at the start: choose based on the focal length that you need!
The Viltrox AF 24mm f/1.8 is a solid option if you need a third-party, autofocus 24mm lens on a budget. Meanwhile, I think that the case for the Viltrox AF 35mm f/1.8 is slightly weaker, since there are more 35mm alternatives on the market today.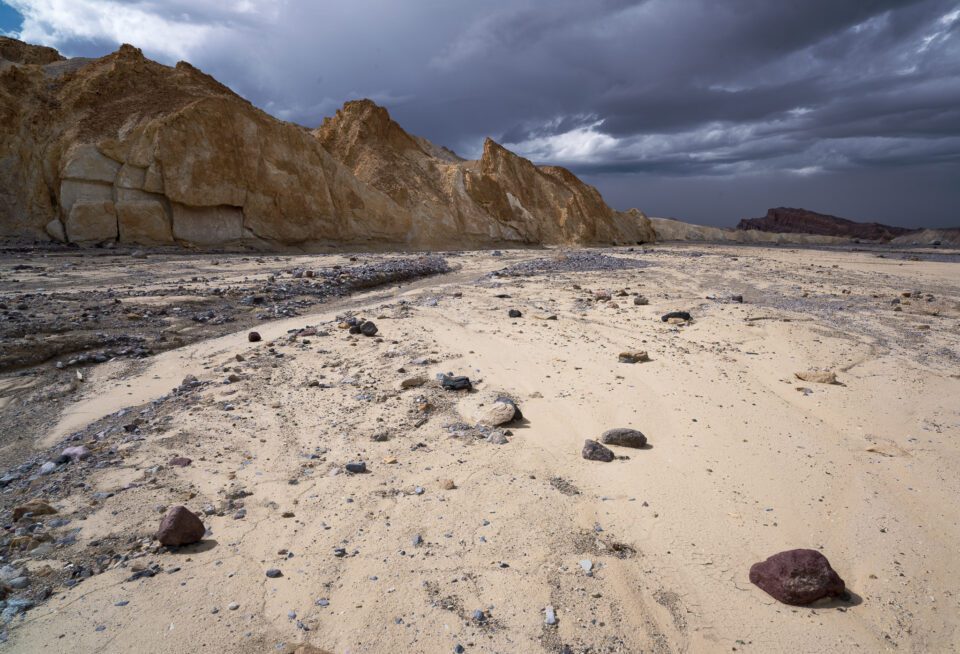 But either way, you're basically getting the same performance, just at a different focal length. Neither lens will win any records in their performance, but they're selling for a good price of $380, and they don't have any fatal flaws (except, possibly, the lack of weather sealing if you plan to shoot in extreme environments).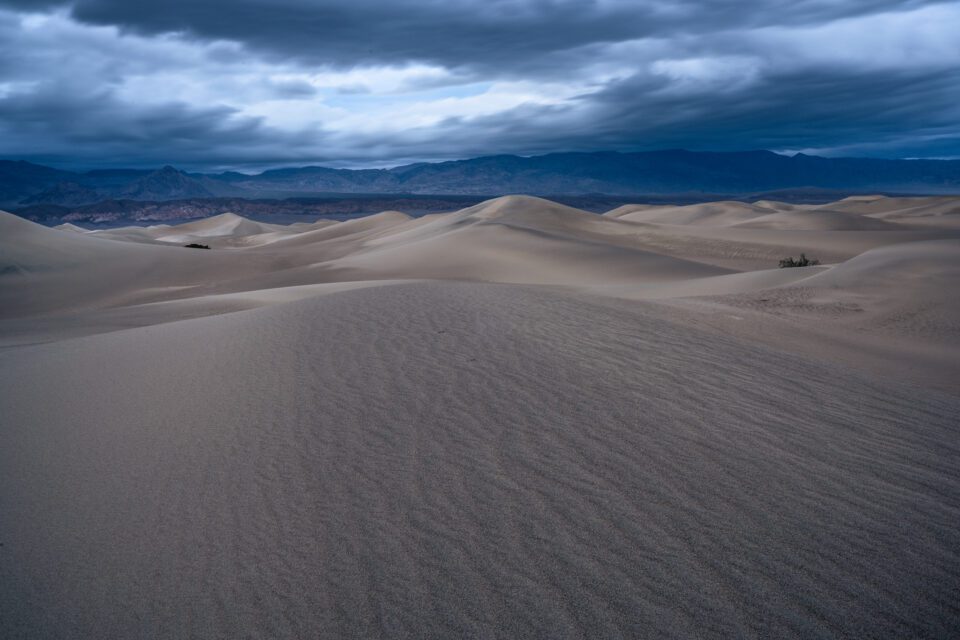 You can check the current prices, and support my testing efforts at Photography Life, at the following B&H affiliate links:
Let me know in the comment section if you have any questions about these two lenses! I've used them both in the field extensively and would be happy to help.