Because the glass elements in a camera lens are round, lenses project a circular image onto a camera's sensor plane. This projected image circle must be large enough to cover the rectangular sensor, like so: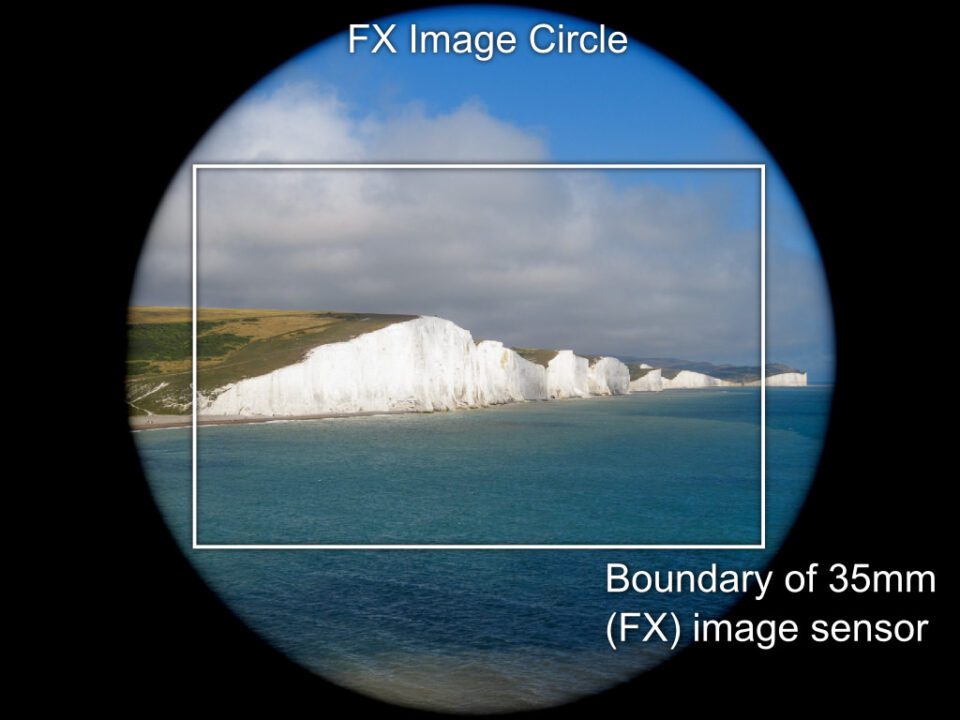 Lenses designed for Nikon DX generally project a smaller image circle because they only need to cover the smaller DX sensor. This enables a DX lens to be smaller and lighter, but also means that these lenses are not suitable, by design, for FX cameras. For the Canon ecosystem this law is absolute, as EF-S lenses, designed for a smaller APS-C size sensor, cannot be mounted on full frame EF bodies.
The great thing about Nikon is that they do their best to offer backward compatibility. Mounting DX lenses on FX bodies has always been possible, with the FX DSLR automatically cropping the image frame to only output the area covered by the DX sensor.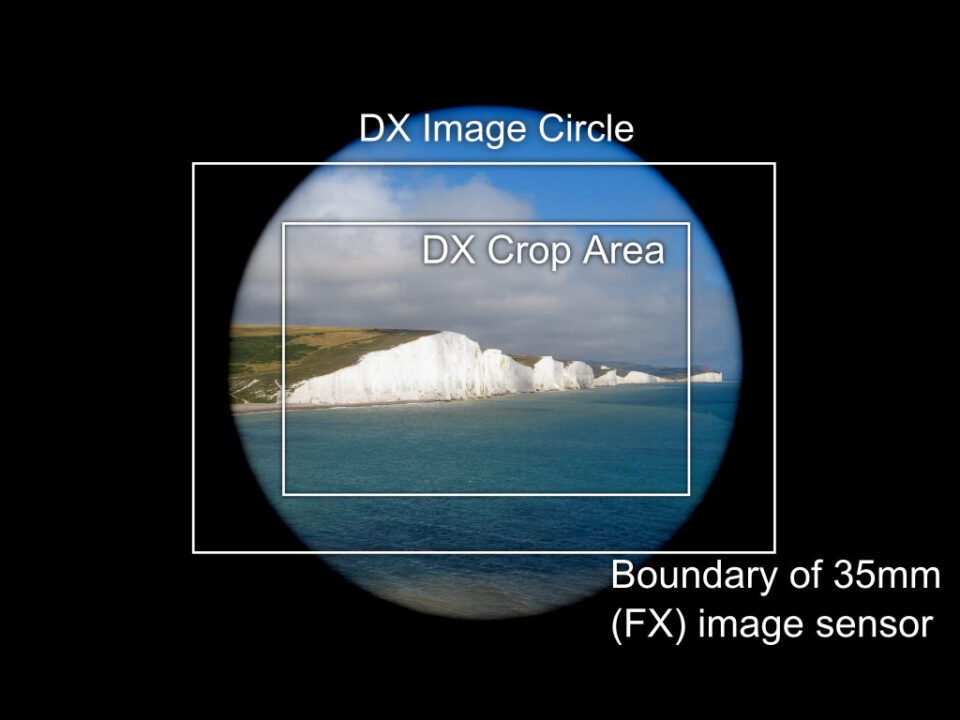 Additionally, you can set the camera to output the full FX frame regardless of the mounted lens, by accessing Shooting Menu -> Image Area -> Auto DX crop -> OFF.
You might expect this to spell trouble with DX lenses because of extreme vignetting. Indeed this is what one sees when mounting many types of dedicated DX lens, espsecially zooms, on FX bodies. Here is an example of what you see with a Nikon 18-200mm f/3.5-5.6G DX VR lens on a Nikon FX camera (single frame from a HD video sequence recorded with a Nikon D600):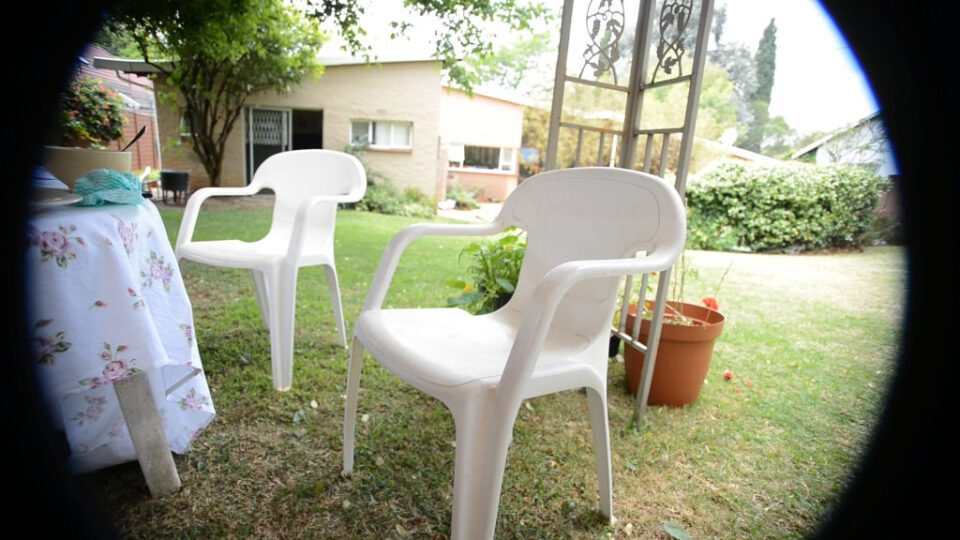 The bad news is that high quality FX lenses like Nikon's golden "trinity" are intimidatingly expensive, big and heavy.
The good news is that not all DX lenses behave as you might expect. Two DX lenses that I dearly love are my Nikon 35mm f/1.8G DX and my Tokina 11-16mm f/2.8 AT-X Pro DX. These two represent the best of DX as they are small, fast, light and affordable, yet still perform excellently. What many owners may not know is that both of these lenses cover the full FX frame circle!
Nikon 35mm f/1.8G DX on FX
Until recently, the only fast modern 35mm lens that Nikon offered for FX was the expensive professional 35mm f/1.4G prime. With the recent announcement of the 35mm f/1.8G ED the situation has improved a lot from the affordability perspective. Yet the 35mm f/1.8G DX is the most affordable still, and one of Nikon's most popular lenses to date – for a reason!
How can you expect it to perform on FX? I was pleasantly surprised. As expected, FX corner performance is nothing to write home about, and some noticeable vignetting is visible. However at larger apertures (larger than F8) the vignetting is bearable. Large aperture prime lenses are often used to draw attention to a single object, and then corner sharpness is seldom crucial. Vignetting may be aesthetically pleasing, and can be corrected to some extent. The center performance remains impressive, as this is what the lens has been designed for.
This little 35mm's small size makes it unobtrusive and truly portable – especially desirable qualities for street photography. 35mm counts as moderate wide angle on FX which allows for just a bit more flexibility in creating interesting compositions compared to a 50mm "normal" lens.
Here are some examples: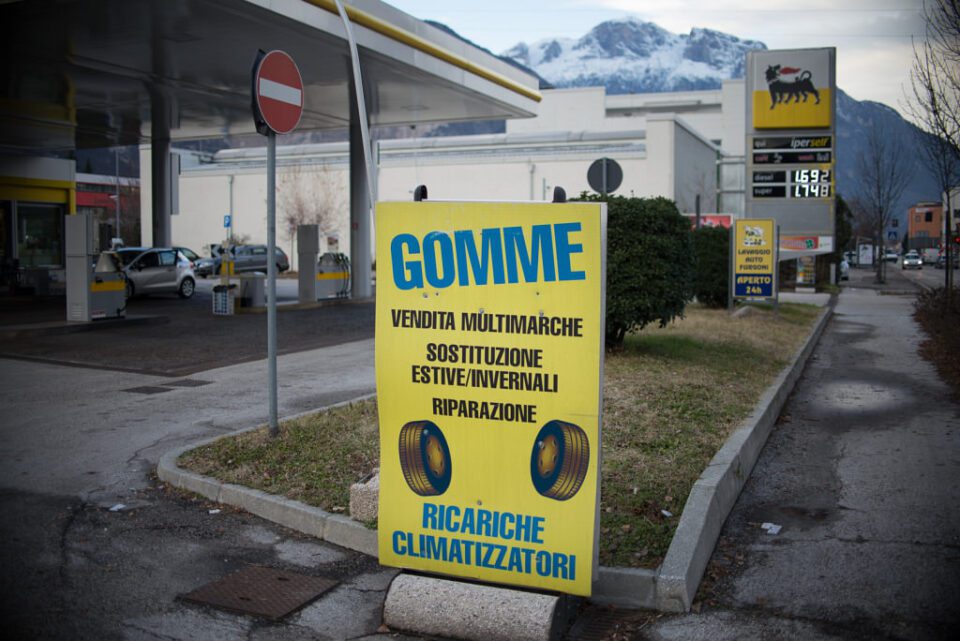 35mm f/1.8G DX at f/1.8 (straight from .NEF – distortion and vignetting not corrected)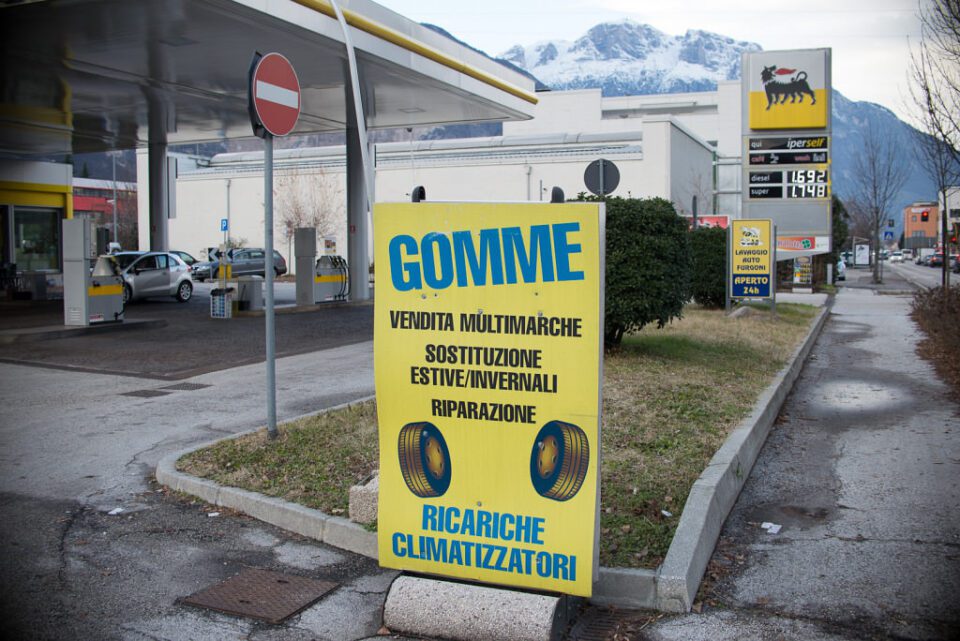 35mm f/1.8G DX at f/5.6 (straight from .NEF – distortion and vignetting not corrected)
In my opinion these photographs are quite usable. With some vignetting correction in Adobe Lightroom, the photo at f/2.8 looks as follows – compare it to the supplied photo taken with the large Nikon 24-70mm f/2.8G ED – one of Nikon's professional FX "trinity" lenses.
Both photographs below were taken at 35mm f/2.8, but which was taken with which lens? At a casual glance these photographs are hard to tell apart – the top photograph was taken with the 35mm f/1.8, while the bottom photograph was taken with the 24-70mm f/2.8.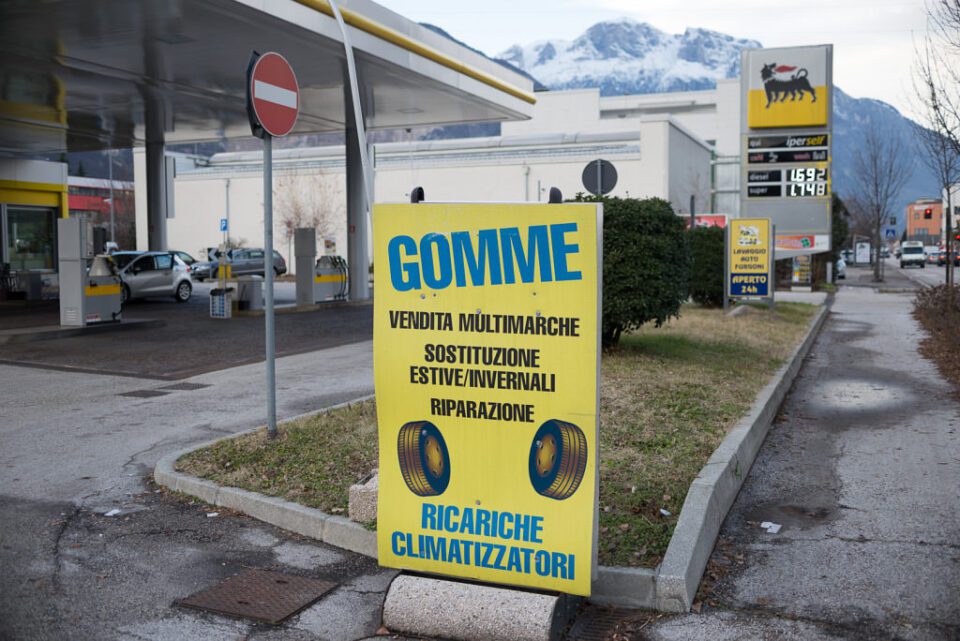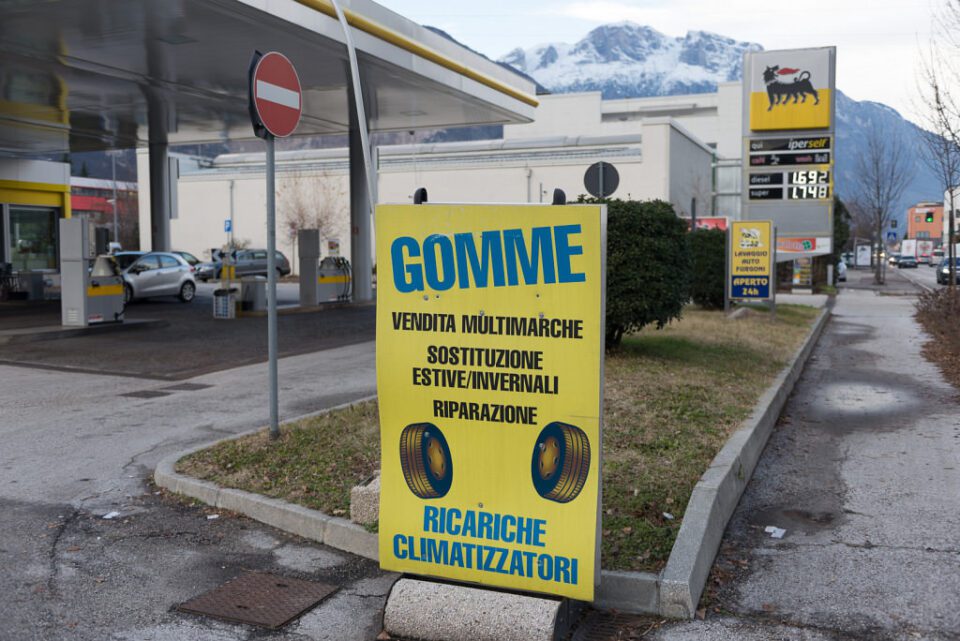 Even zooming in to 100% pixel-level detail shows little difference, as the corners are out of focus anyway (in both cases, the 35mm f/1.8 is on the left):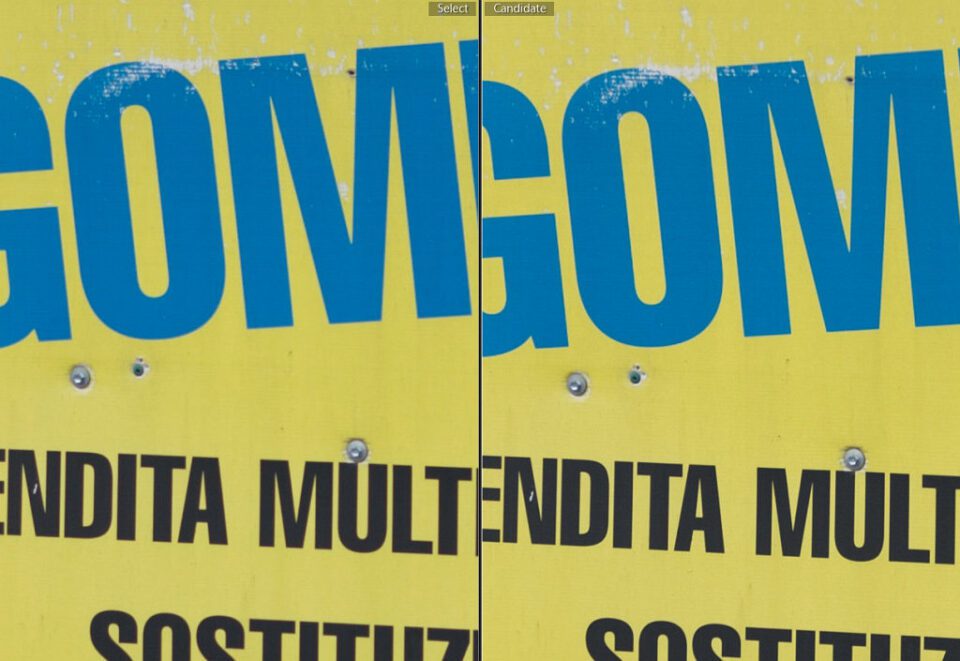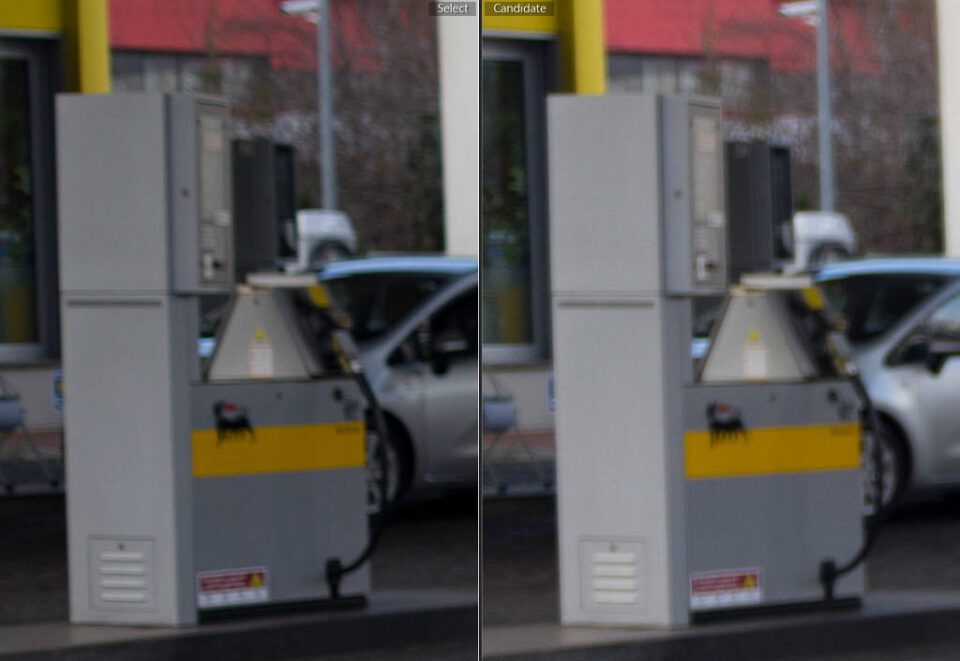 Caveat: starting at f/5.6, and especially at longer distances, the smaller image circle does become visible. With decreasing apertures, vignetting increases in the extreme corners. Personally I mainly use fast prime lenses at large to medium apertures, so this need not be a problem. Be aware, however, that in very bright light without using an ND filter this lens will becomes less usable as you will have to resort to smaller apertures. This makes the 35mm f/1.8 DX lens great for street photography, but less so for e.g. studio work where depth of field needs is attained by smaller apertures.
Uncorrected image with focal point at infinity, f/5.6. Here vignetting is already becoming intrusive: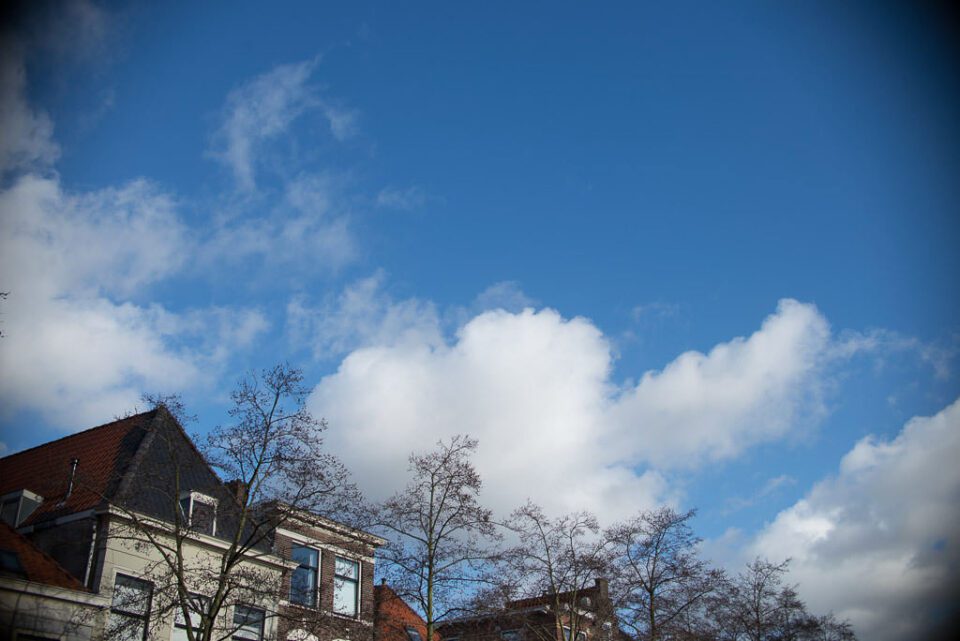 At f/22, vignetting is very clearly defined (just as the dust on my Nikon D600's sensor):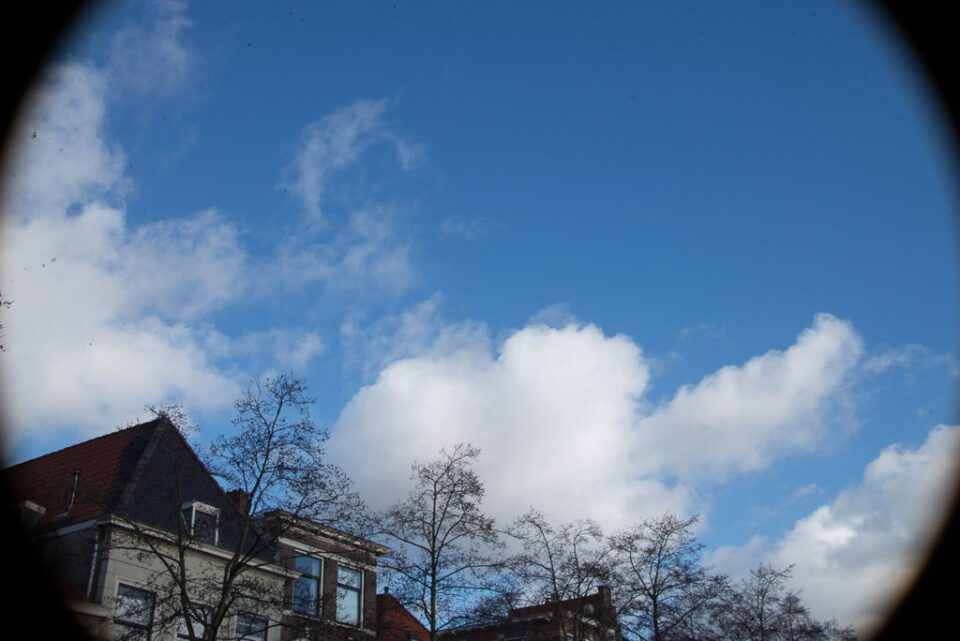 Uncorrected image with close focal point, f/5.6. At this closer focal distance vignetting is much less pronounced than at infinity, and not as intrusive: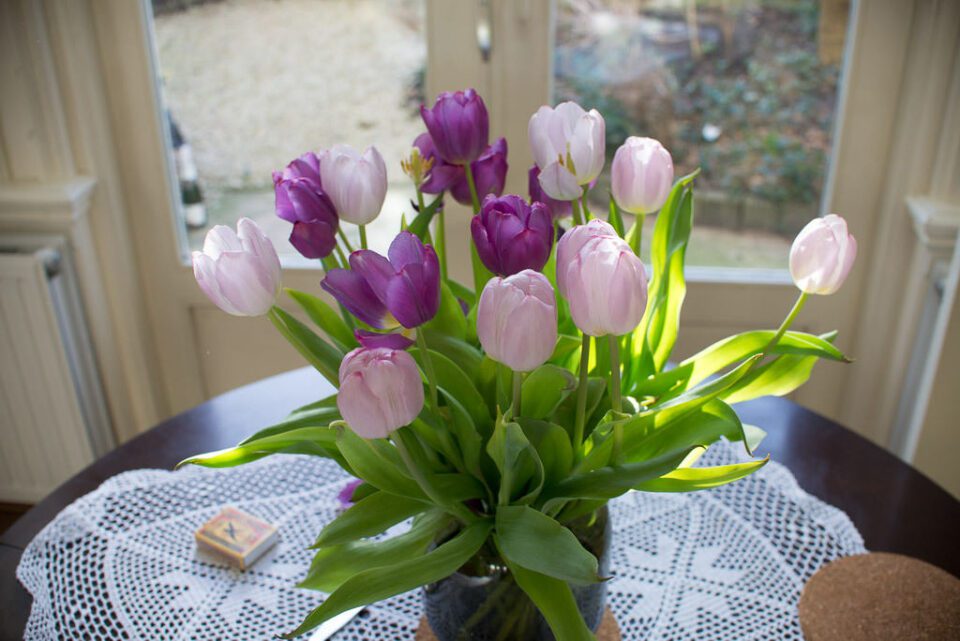 At f/22, vignetting is again clearly defined, but less severe than at longer focal distances: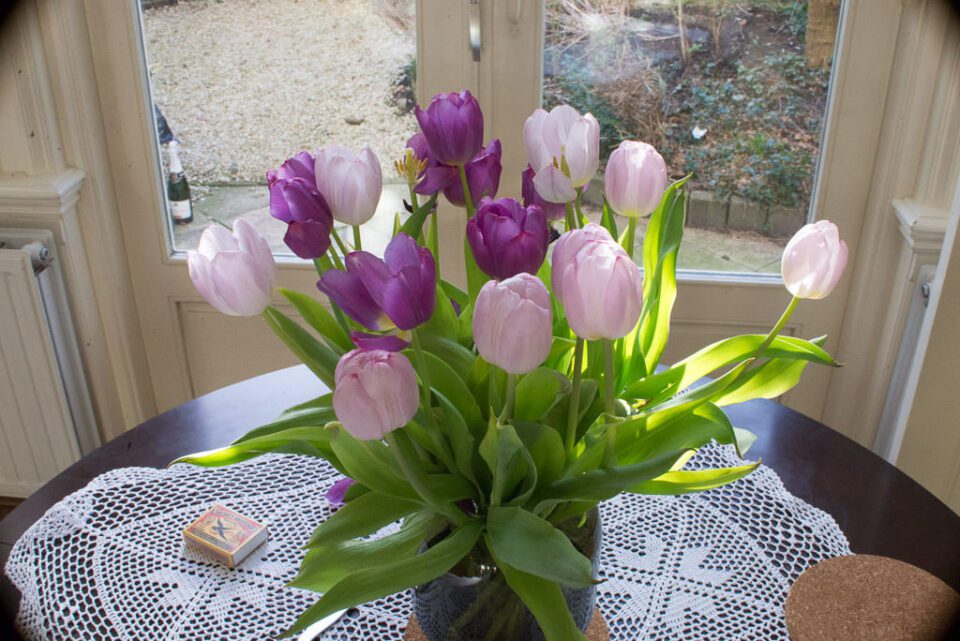 Tokina 11-16mm f/2.8 AT-X Pro DX
The other lens that I want to talk about is the Tokina 11-16mm f/2.8. Regarded as one of the best ultra-wide-angle lenses for DX, it has the same performance on DX as a 16-24mm f/4.0 lens would have on an FX body. But what happens when you put it on an FX body?
At 11mm the vignetting is rather extreme: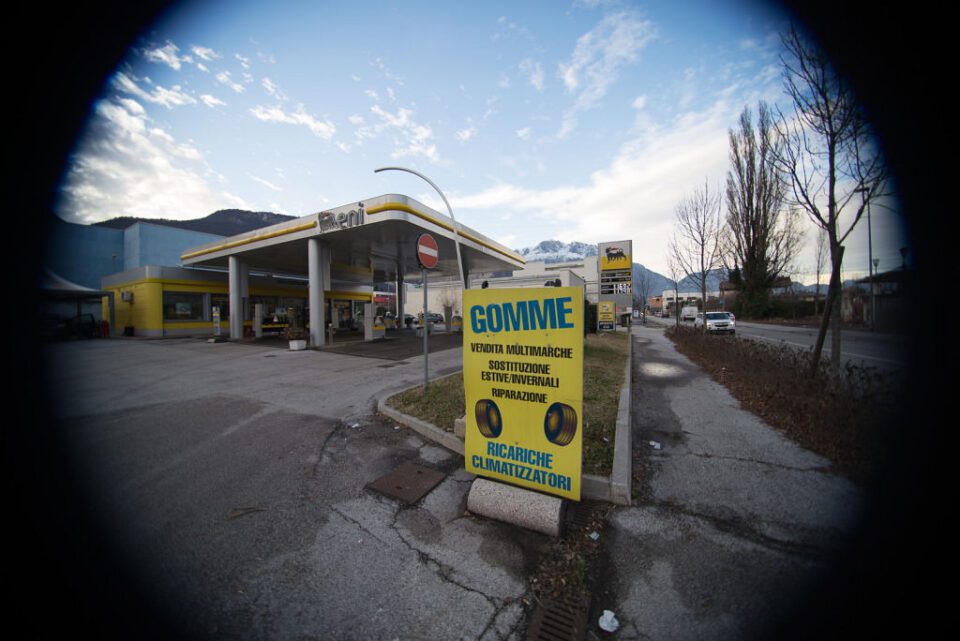 At 15mm the vignetting starts to disappear: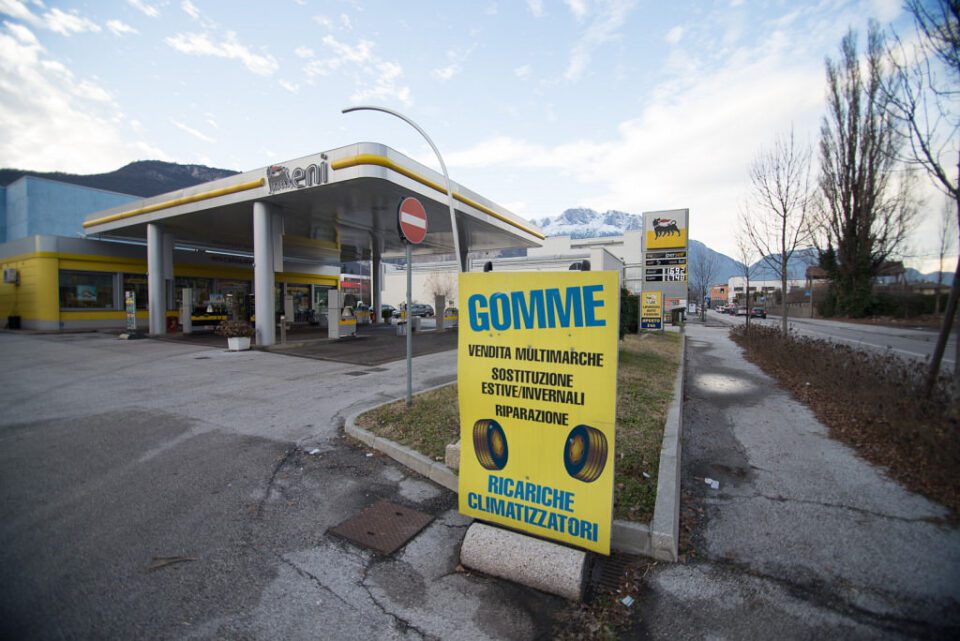 As we zoom in to 16mm, vignetting becomes less and less of an issue, up to the point where there is almost no visible vignetting any more at 16mm f/2.8: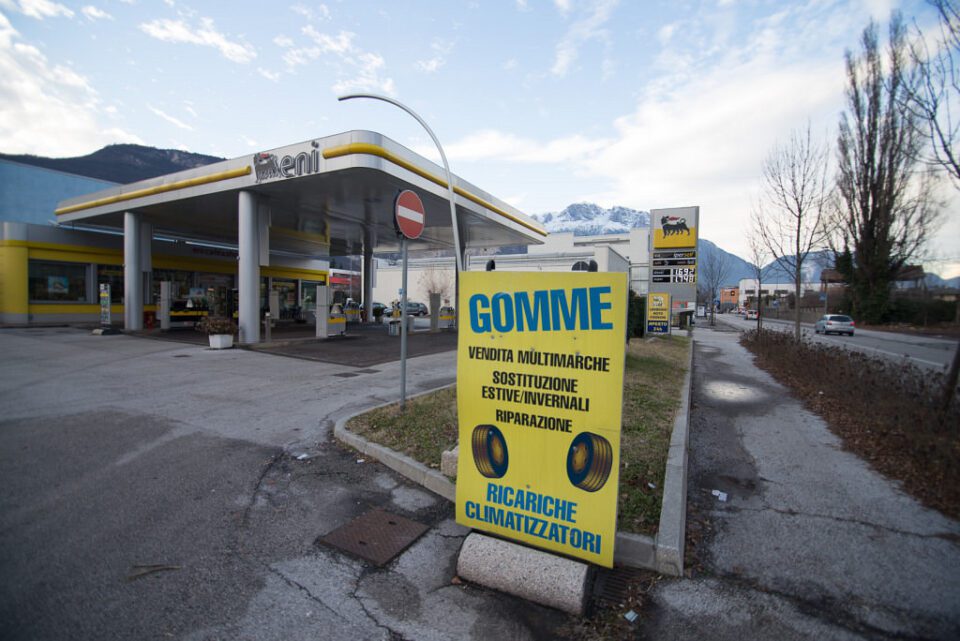 The corners can be improved by stopping down – here the extreme right-hand edge is shown at 15mm f/2.8 (left) versus 15mm f/5.6 (right):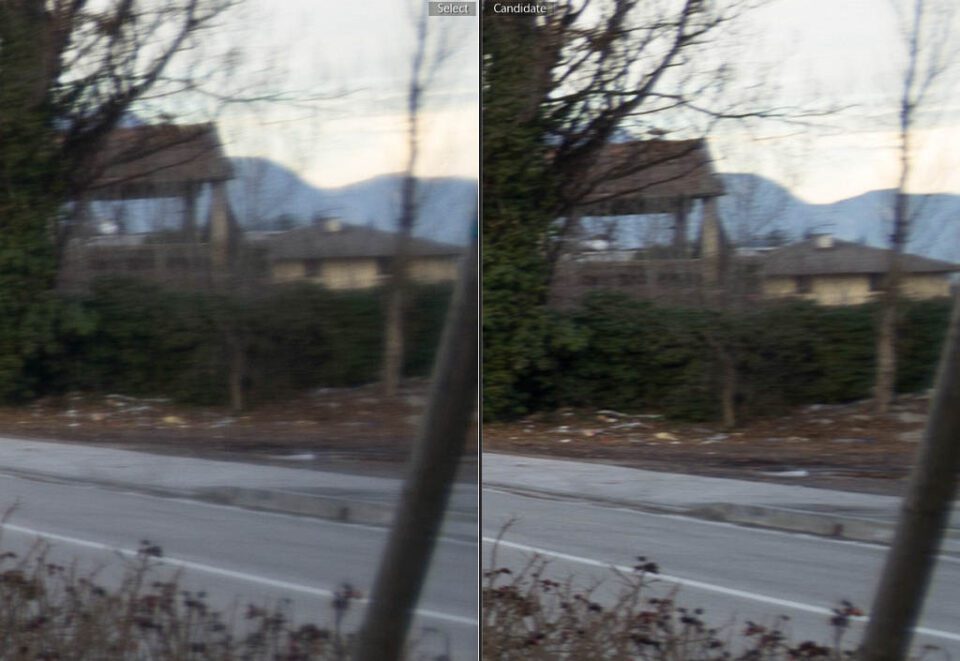 The corner performance is noticeably degraded compared to dedicated FX lenses, but if you are willing to live with this you have a very affordable ultra wide angle lens for an FX camera, usable up to 15mm at an aperture of f/2.8! Keep in mind that the only other lenses that come close are the Tokina 16-28mm f/2.8 Pro FX or the excellent, but much more expensive Nikon 14-24mm f/2.8G ED.
Conclusion
In this post I showed you how to use two very different but popular DX lenses for something they were never meant to do. But against all odds, these lenses are surprisingly adept at their job and will be able to give you great creative potential without adding much in the way of cost. This is especially attractive for amateur photographers taking the leap from DX to FX.
If you can live with the limitations of such a set-up, at least your DX lenses may have some use before you fully move to FX. With them you can still enjoy the better low-light performance, brighter viewfinders and more control over depth of field that FX offers.
Do you know of any other DX lenses that work well on FX? We'd love to hear about it in the comments.
Some examples of the 35mm f/1.8, from the streets of Trento, Italy: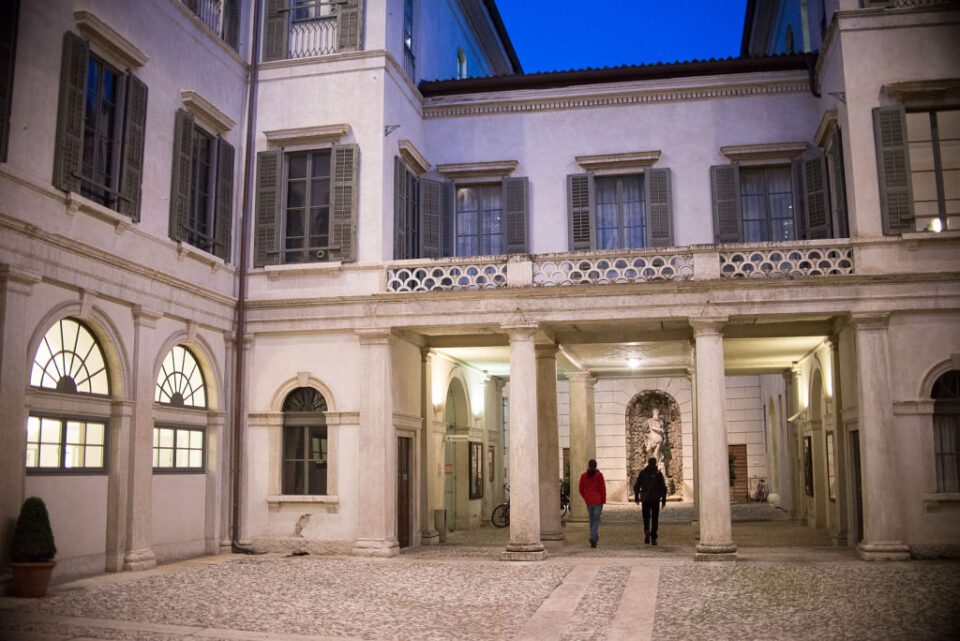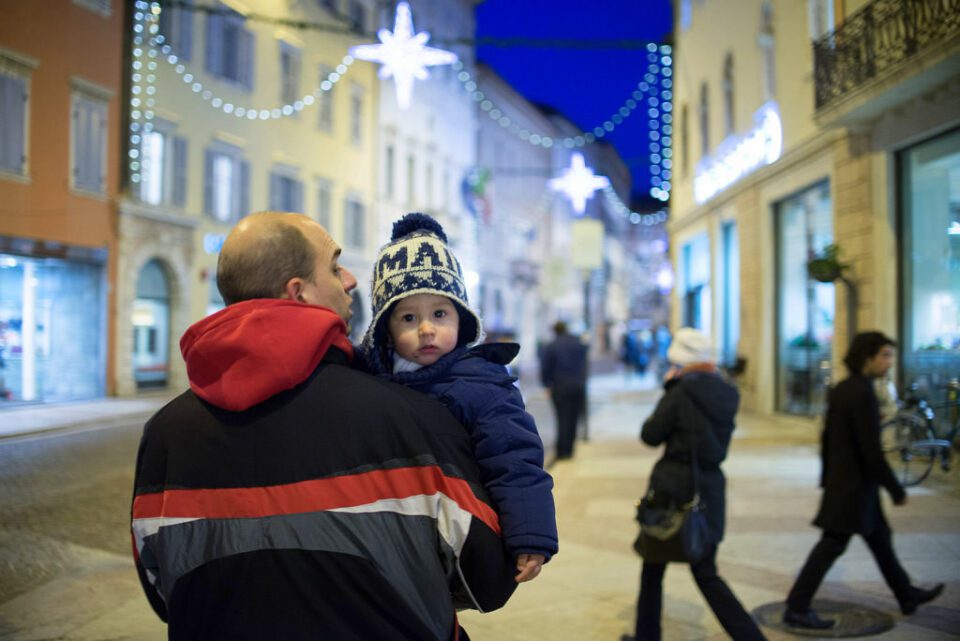 Some examples of the Tokina 11-16mm f/2.8, from the streets of Trento, Italy: