While testing some Canon EF lenses on the Canon 5D Mark III, I decided to try to compare the lenses to the latest Nikon lenses and see how they perform side by side. First, my plan was to mount Nikon lenses on the D800 and Canon lenses on the 5D Mark III and look at images at 100% view, but then I realized that it would be tough to do a fair comparison, since the cameras are different. That's when I thought about using Nikon lenses on a Canon DSLR with an adapter. I knew that it was possible, since some people love mounting the Nikon 14-24mm f/2.8G on Canon cameras. In this article, I will share my thoughts and experience on using Nikon lenses on Canon DSLRs.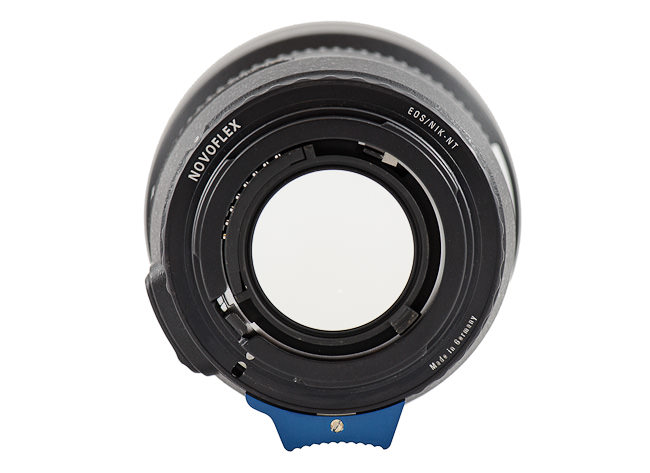 1) Can Nikon lenses be mounted on Canon DSLRs?
As I have said above, yes, you can mount all Nikon F mount lenses (even the latest "G" type lenses without an aperture ring) on any Canon DSLRs – you will need a Nikon to Canon lens adapter to do that. There are plenty of options available from different brands. Generic adapters can be bought for less than $20, but those will only work with older Nikkor lenses with aperture rings. For "G" type lenses, you will need specialized adapters that could cost up to $300 USD.
2) Can Canon lenses be mounted on Nikon DSLRs?
No, Canon lenses cannot be mounted on Nikon DSLRs. Technically it is possible to design an adapter to do it, but you will not be able to focus to infinity. This is due to the fact that Nikon DSLRs have a longer distance between the lens flange and the sensor (focal plane), which would make Canon lenses behave almost like extension tubes. Nikon has a flange focal distance of 46.5mm, while Canon's EF mount is 44mm as can be seen in this chart. So while a 2.5mm thick adapter could be used on Canon DSLRs, it would be impossible to go in reverse direction on Nikon DSLRs.
3) Why Do It?
So, why mount a Nikon lens on a Canon DSLR? Normally, you would not want to. Nikon lenses are designed to be used with Nikon DSLRs and Canon lenses are also specifically designed to be used with Canon DSLRs. At times, however, there might be a need to do it. Here are some reasons I could think of:
You shoot with both Nikon and Canon DSLRs and you have some good Nikon lenses that you want to be able to use on your Canon DSLR. You do not feel like buying a similar lens from Canon, so buying an adapter would be a cheaper alternative.
You shoot videos on a Canon DSLR and you want to be able to change lens aperture silently using an adapter, rather than rotating the lens aperture ring or the dial on the camera.
You really love the Nikon 14-24mm f/2.8G and want to use it on your 5D Mark III.
You converted from Nikon to Canon and you still have some classic Nikkor lenses that you do not want to part with. Using them with an adapter on a Canon DSLR sounds like a good option.
You just want to do it for fun!
Due to different mount types and sizes, it is typically impossible to mount a lens from one manufacturer on a camera from a different manufacturer; unless a lens is made by a third party company specifically for that particular mount. For example, Sigma, Tamron and Zeiss make lenses for different camera mounts. So if you are not using a third party lens, the only way you can mount a lens from one manufacturer on a camera from another, is to use an adapter. If it exists, of course.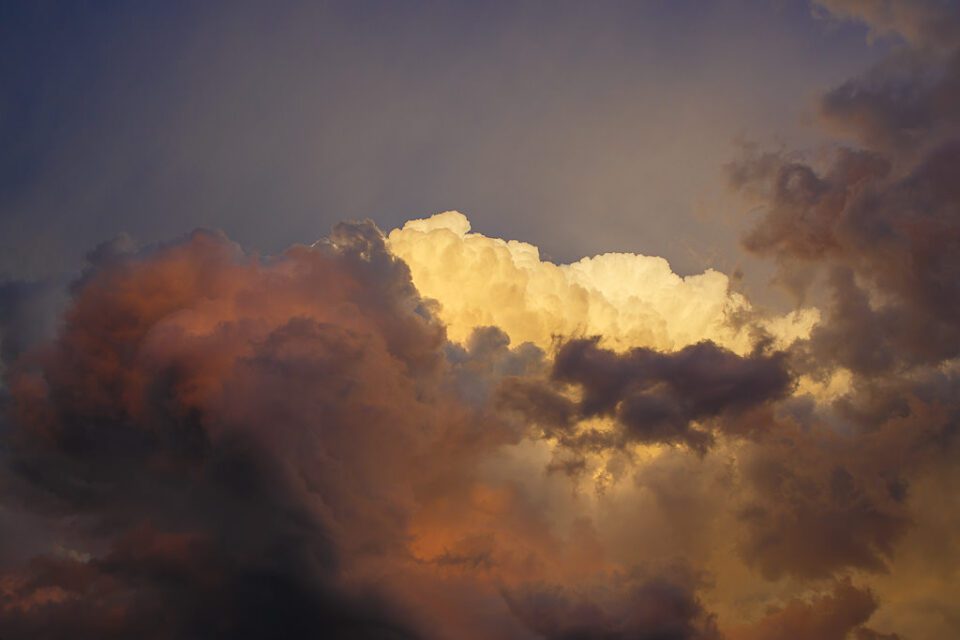 4) Consequences of Using an Adapter
If you do decide to get an adapter and try using Nikon lenses on a Canon DSLR, then here are some things you need to be aware of:
Autofocus will not work.
Vibration Reduction (VR) and automatic Aperture control will not work.
Manual focus can be tricky when there is not enough ambient light. You might need to open up the aperture, acquire focus and then stop the lens down to a desired aperture.
Unless you buy a chipped adapter, there will be no focus confirmation either.
Unless you buy a chipped programmable adapter, there will be no lens-relevant EXIF information either.
Metering will work, but it might be a little off in some cases.
If you do not want to constantly swap the adapter between lenses, it might be best to get an adapter for each lens, which can get costly.
It is best to use lenses with aperture rings.
When using "G" type Nikkor lenses, it is impossible to pick a certain aperture except for maximum and minimum. The lever does not have a clear indication of a specific aperture, so you will often have to guess what it is based on the camera meter.
You might need to trim or remove the weather sealing rubber gasket on your "G" lens for the adapter to function smoothly.
As you can see, mounting a Nikon lens on Canon body is not be a good idea for most people out there. Everything will have to be operated manually.
5) Selecting an Adapter
When selecting an adapter, make sure to get a high quality metal adapter that properly fits both the lens and the camera. A good adapter should be sturdy and reliable. The last thing you want is to drop your lens, simply because it was not attached properly. Also, cheap brands could be made from low quality metal that might drop small metal pieces into your camera, potentially ending up on the mirror or even on your sensor. So before you mount your $2K 14-24mm on a crappy adapter, think again.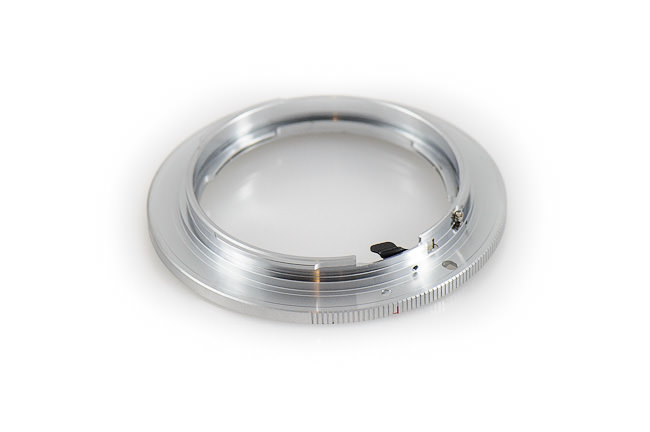 6) Buying a Nikon F to Canon EF Mount Adapter
The best Nikon to Canon mount adapters available on the market today are made by Novoflex and 16:9. Either one works great, but the latter adapter by 16:9 can be bought with a programmable chip (you can program things like focal length and aperture into the lens). I have been personally using the Novoflex adapter (see the Novoflex Nikon to Canon Adapter Review) and I it worked quite well.