To see something extraordinary, you don't always have to travel to the other side of the world. Sometimes all you need to do is put on your slippers and step outside your door. That's exactly the case with the story I'm about to tell you today about the Common Toad.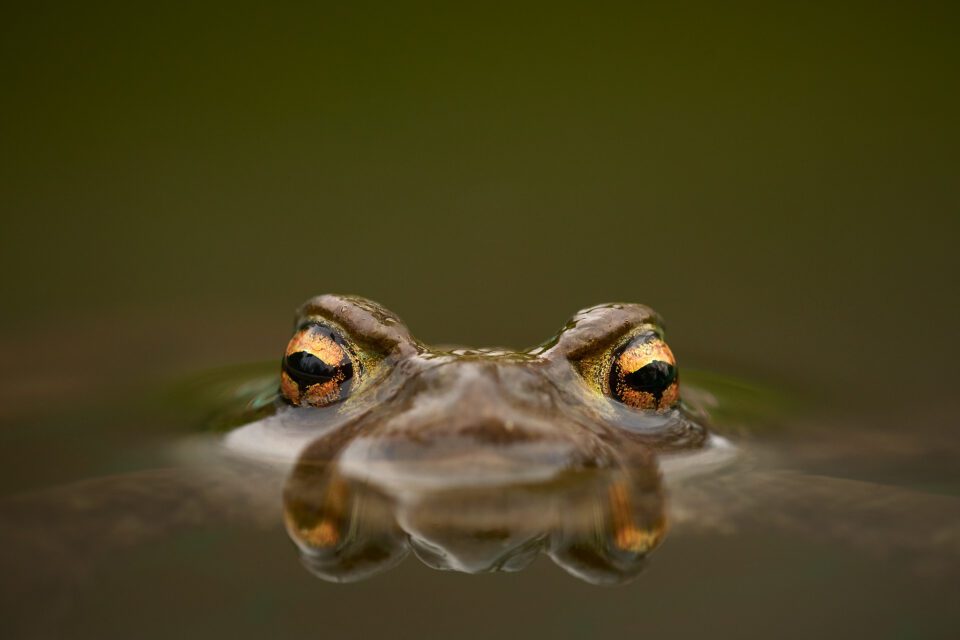 The Common Toad (Bufo bufo) is a widespread toad found throughout most of Europe, northern Africa, and as far east as Lake Baikal in Russia. Like other toads in the world, you will come across it most often on a nocturnal nature walk. Under cover of darkness, when its sensitive skin is not exposed to the burning sun, the toad feeds on various invertebrates such as snails, earthworms, various insects and so on.
If you want to see a Common Toad up close, the best time is during the mating season. This takes place in early spring, often while the remnants of melting snow are still on the ground. This is when toads begin to migrate from their wintering grounds and seek out suitable puddles or pools. They can travel up to 4 kilometers (2.5 miles) in search of water and mates.
The tenacity and persistence with which the males search for females is remarkable. They can evade predators and overcome all sorts of pitfalls. However, none of the tricks they've evolved will stand up to rolling, multi-ton monsters – in other words, cars. Every year, a huge number of toads die under our wheels while their blood is filled with love and desire.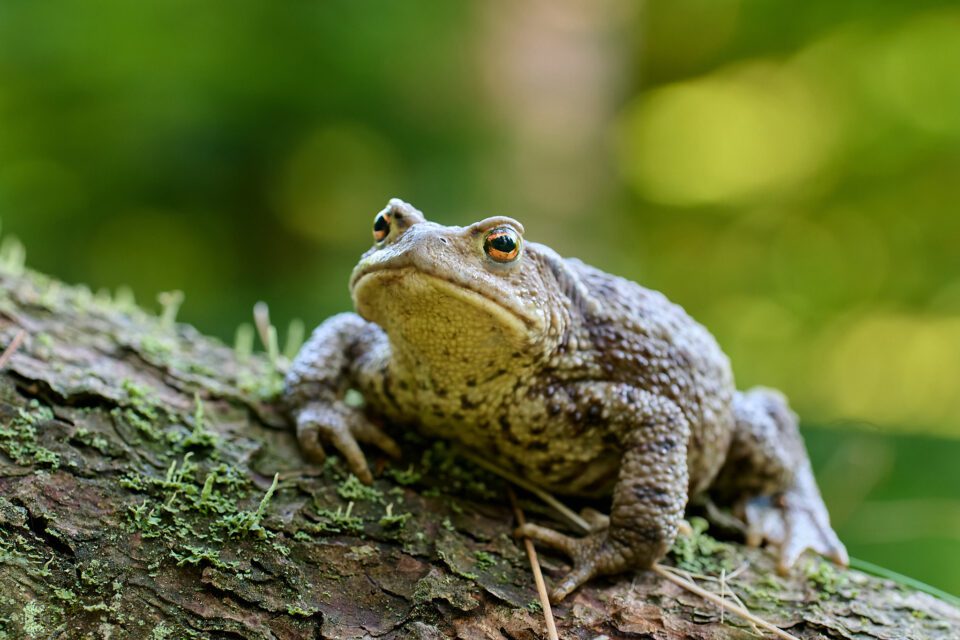 Those that survive are not guaranteed to pass on their genes. Female toads are scarce, so hordes of lovers often chase them. The behavior is very different from a classic Hollywood romance. However, if all goes well, the females leave behind long strings of eggs resembling glass beads (known as jelly) with a black dot (germ) in the center.
This is just the beginning of the toad's life full of danger. Most young toads die, but they make up for it with considerable overproduction. This ensures the continuity of their species.
The adults, on the other hand, do not give up quite yet. In captivity, toads can live for more than thirty years. However, animals in the wild rarely die of old age. For wild toads, most will not live more than 4-9 years.
In nature, an animal's life usually ends in the mouth of another animal. In the case of the Toad, this is most often the mouth of a Hedgehog or Grass Snake.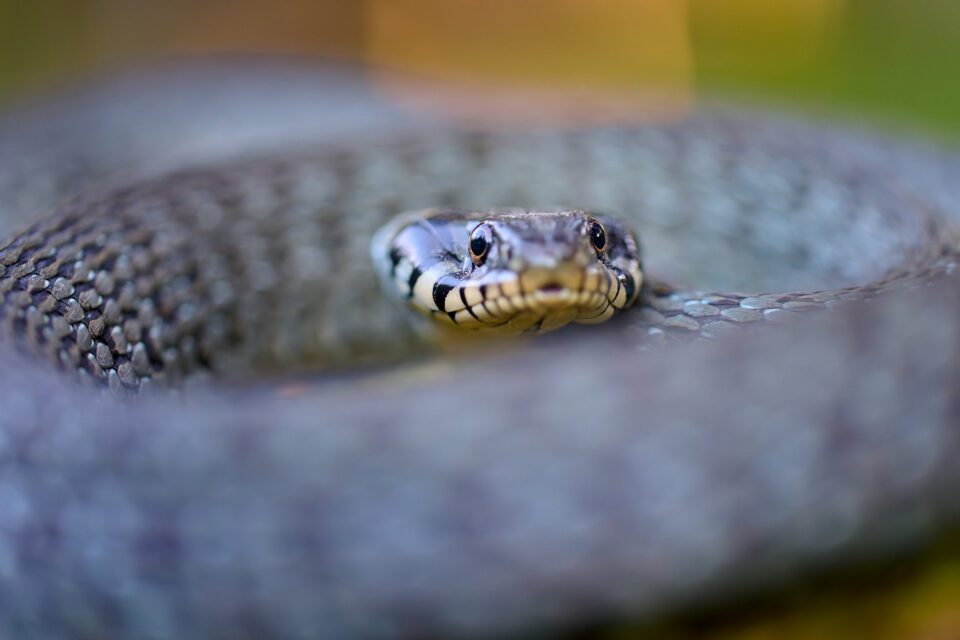 If you've ever seen a toad, you know that their ability to flee quickly is not especially groundbreaking. That's why the toad has a trick up its sleeve: the fluid it collects in its cloaca acts as an effective poison.
The whitish toxic fluid, secreted by glands on the skin, is a complex cocktail of substances including dopamine, epinephrine, norepinephrine, serotonin, bufotenine, bufagenins, bufotoxins, and indole alkylamines. Don't worry, a toad won't bite you like a Rattlesnake or a Cobra. But I would still suggest not licking or kissing toads too much (the statistical chance of one turning into a prince or princess is negligible anyway) and washing your hands if you touch one.
About two percent of the time, the Toad will use the last trick in its anti-predator arsenal. It makes itself large and dangerous. You've probably seen this tactic used by a cat, for example, when the neighbor's dog comes at it. Cats will arch their backs and bristle all over their body. A toad has no hair, so it puffs up, stretches out on its short legs, and sometimes tilts towards its enemy.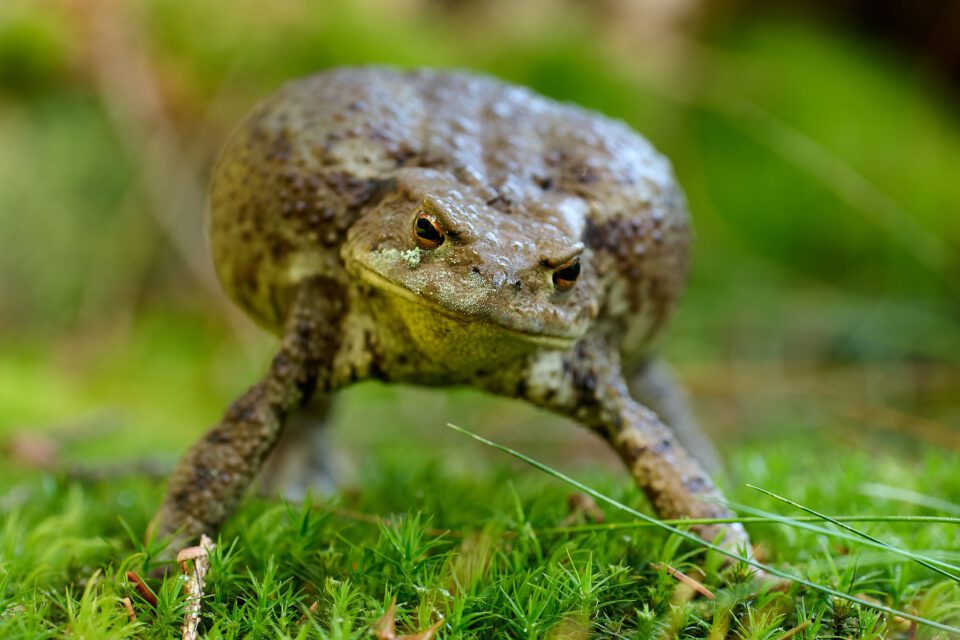 This "threatening" behavior is not common to photograph, but I was lucky to have the chance earlier this year. As I indicated in the introduction, I didn't have to go on an epic journey to find the Common Toad. In fact, all I had to do was pull down the tarp protecting the garden furniture from the night's rain.
From the concrete, so suddenly bathed in the morning sun, a startled set of golden eyes peered at me. In order not to harm the toad, I decided to take her a little further into the woods, and maybe take a few pictures if I could.
My little daughter helped me return the toad to the woods. While I pulled out my Z9 and Sigma 105mm f/2.8 macro lens, she gently placed the toad on a fluffy curtain of moss. A wonderful backdrop for photographing small animals. However, the toad was not amused by its sudden relocation and puffed up in defense. That's how I got the two photos shown here.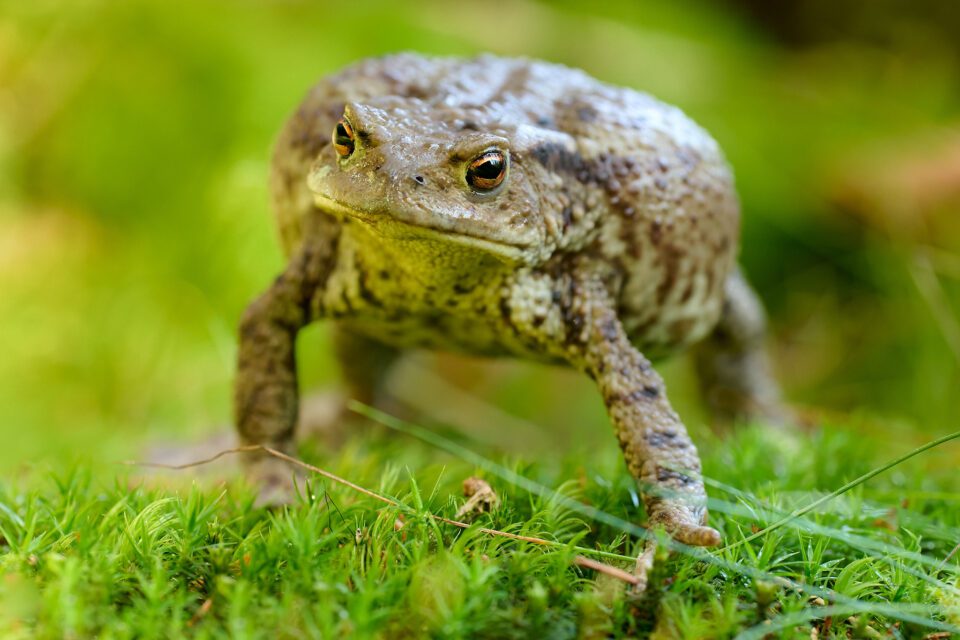 I have to admit that I had read about this behavior before but had never seen it with my own eyes. That's why I was so excited to not only see, but also photograph it.
As a side note, I don't photograph toads very often, so I was curious to see how the Z9's AF algorithms would cope with amphibian eyes. It has proven to be highly capable for birds, but for toads? In short, the result was nothing to write home about. When shooting at a profile, the focusing worked pretty well, but it got worse when shooting from a front angle. Specifically, most of the photos were perfectly in focus, but what was in focus were the toad's nostrils, not its eyes.
Likewise, I remember photographing a Grass Snake and the reliability of the automatic eye detection was even worse. So, for "incompatible" animals, it is still a good idea to use good old-fashioned focusing systems from the DSLR days (e.g. single-point, 3D tracking, or dynamic area AF).
In any case, I hope you found this story to be an interesting example of how even the most commonplace animals have unique behaviors that you can photograph. The only thing missing here, to make the story perfect, is the snake – although the toad may disagree. As you can see, sometimes you don't have to look for wildlife in distant places. If you keep your eyes open, good subjects will find you almost anywhere.