To what lengths will you go to get "The Shot"? A few weekends ago, I accompanied a good friend of mine (we'll call him "Dave" mostly because that is… uh…well that what his mother called him!) to a large sporting goods store to shop for hunting equipment. I thought that buying some camo gear might help me with my wildlife photography. Hunters and photographers are alike in many ways; we just carry different "weapons." Upon walking into the store, I noticed a full camo ghillie suit, complete with fake leaves from head to toe and a hood/face mask.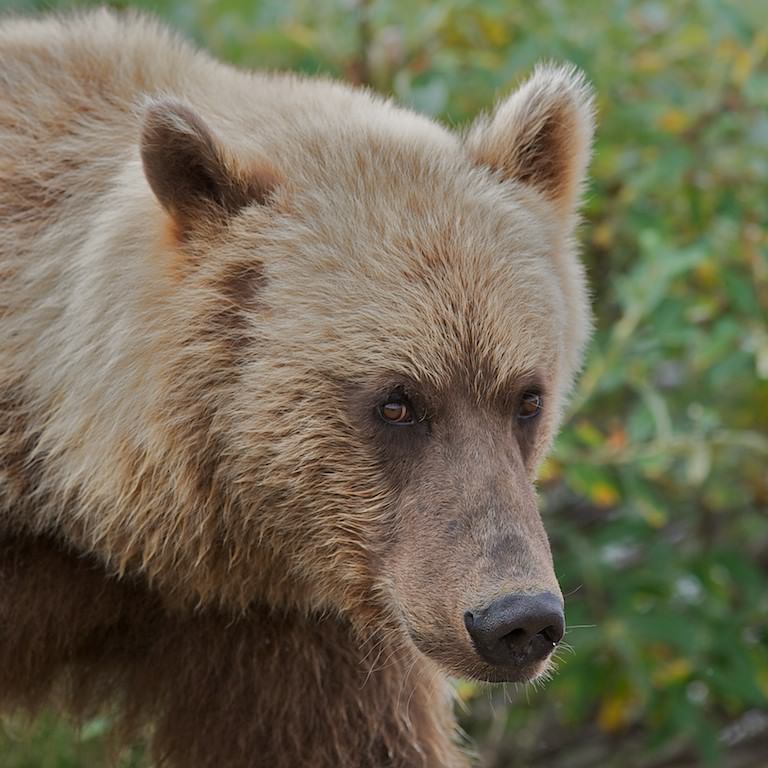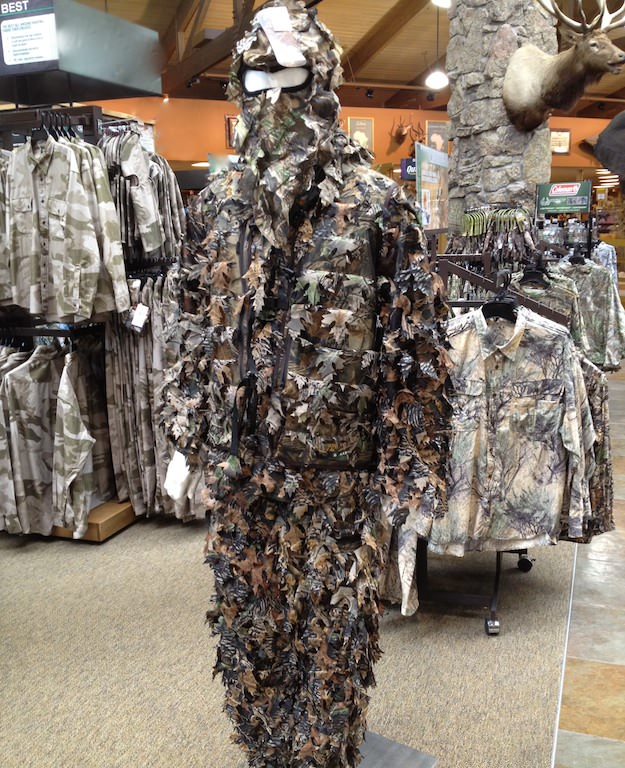 The camouflage looked so realistic, it was hard to imagine any animal being able to spot me wearing it in a natural setting. Of course, clothing is only so good, because even if the animal can't see me, it can smell me. So investing in simple camo clothing wasn't going to be enough. Nope – I needed the special "anti – scent" camo clothing system to prevent my smell from giving my location away. I began to realize that this hunting clothing might get very expensive rather quickly.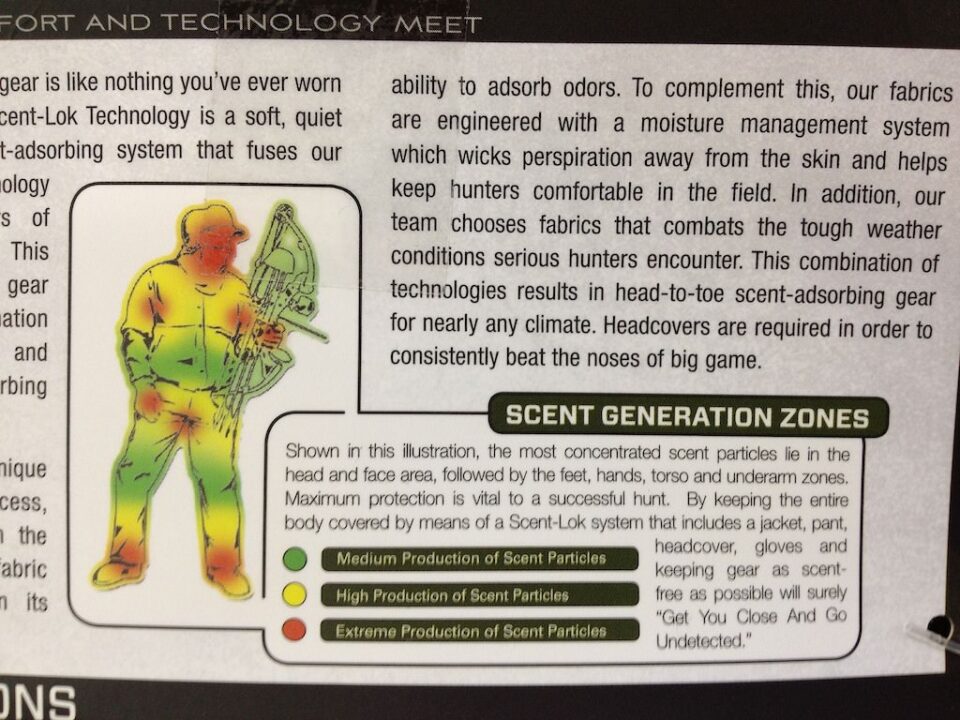 As I walked around the store, perusing the different styles and colors and types of camouflage pants, shirts, jackets, underwear (no scent underwear? Hmm… now there might just be a market for that!), hats and gloves, I came to the section of "no stink" products.
Of course my camouflage anti-stink clothes are only so good. I needed the patented "Scent Be Gone" shampoo, soap, deodorant, toothpaste, mouth spray and gum. And why go to such lengths only to have my normal lip balm give me away? Yes, I would need the no-scent lip balm (no, I am not making this up)!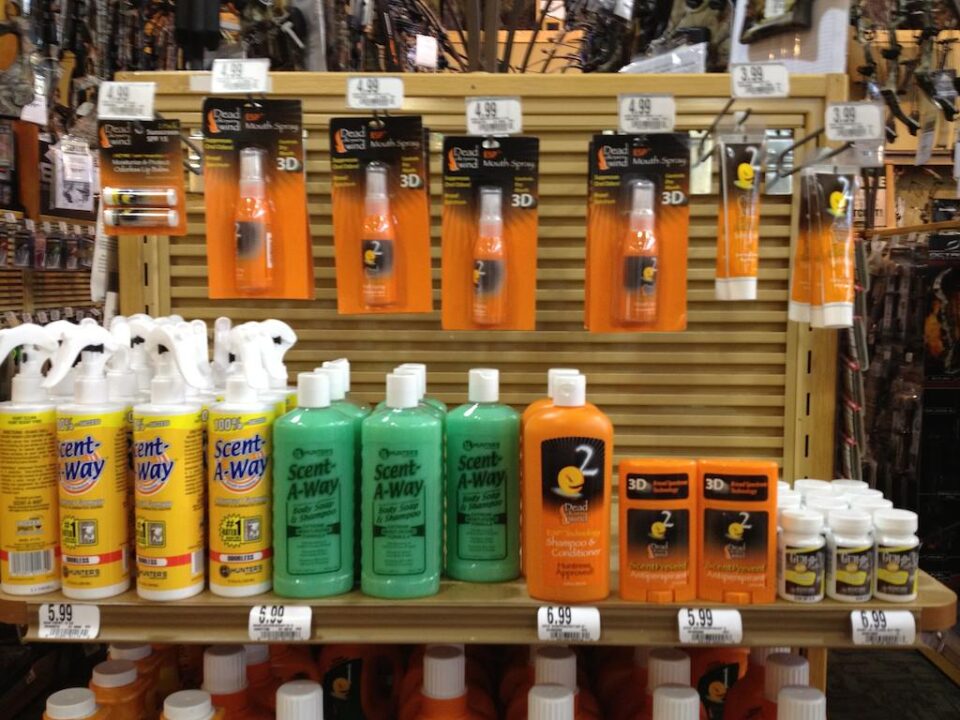 Did it end there? Not quite. It wasn't enough to have no-scent clothing. I couldn't leave the store without picking up a bottle or two of "Scent Be Gone" laundry detergent – just to make sure no unwarranted scents crept into my clothing!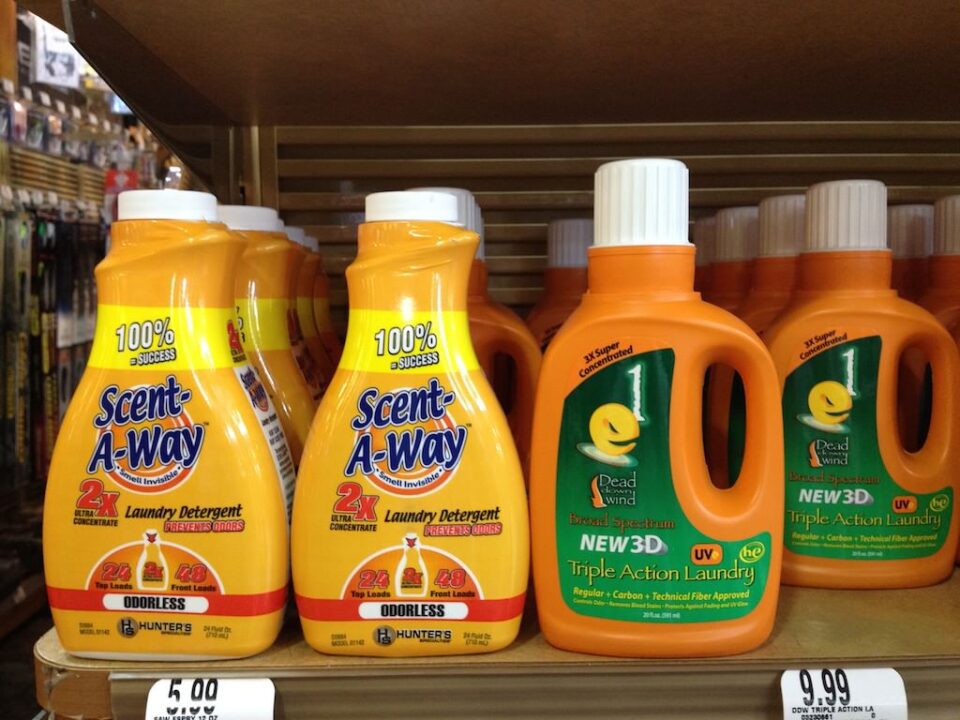 And just for good measure, in case I missed something in the long chain of stink defense, I would need some scent killer spray (why risk it when you have come this far?). Scents can't just be minimized – they must be killed outright!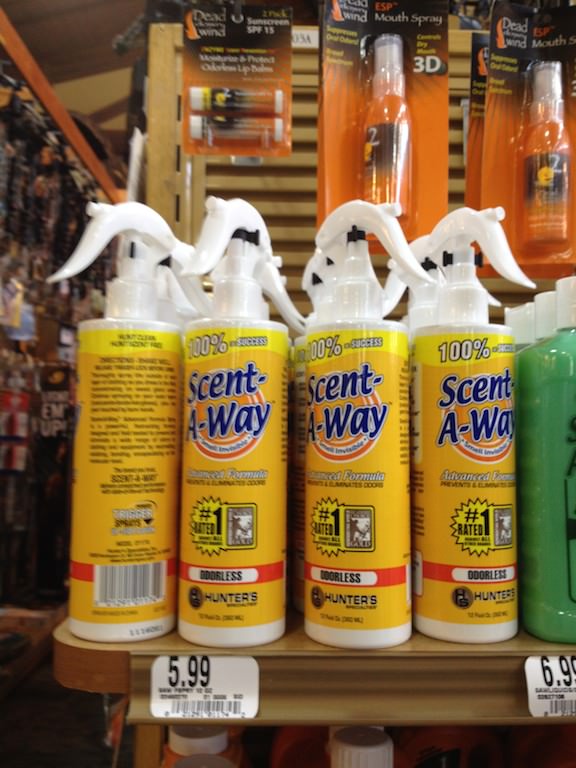 Seems like a lot of money to spend for clothing and supplies just to get a shot of a zebra at a zoo.
When it came time to check out I asked Dave, "So what does that smell like"? He looked at me and responded, "It doesn't." To which I replied, "Then how do you know you are really buying anything?" I have to admit that a scene flashed into my mind; it involved a factory where people were putting plain water into fancy "Scent Killer" bottles and having a good laugh as the Brinks armored car pulled up to the loading dock loaded with bags full of money!
But before judging my hunting brethren's expenses on camo gear and supplies being a bit silly, I began to consider that maybe they are right – maybe I should spend $1000 on clothes and anti stink stuff instead of $5000 on a longer lens?
I began to consider the lengths we will often go to get closer to wildlife for our "hunt" or to gain a different perspective on a landscape scene. We may think $1,000 on camo gear for hunters sounds rather silly, but try telling a hunter that you spent $5,000 on a zoom lens in order to take a picture of a deer!
We would love to hear what practices you have engaged in and how much you have invested in order to get "The Shot." And please, always remember to be safe out there for the sake of both us and our "targets".