Please note that the below configuration is for the now dated "Haswell" architecture (the original article was written in 2016). I left all the information in this section for reference only, for those who might go with an older build, or review the components they used for a particular build. For the latest build, please see the second page of this article.
1) Chipset and CPU
Without a doubt, "Devil's Canyon" Intel Core i7-4790K proved to be the top choice for the Haswell architecture, with its insane single and multi-core performance that seriously challenges even the latest Intel CPUs. Since the Intel i7-4790K has the LGA1150 socket, it means that our default choice is Intel's Z97 chipset. Although Z97 is pretty aged by now, it is a very solid chipset, with plenty of great motherboard choices on the market. Now that we know what we want in terms of both CPU and chipset, let's move on to selecting the right motherboard.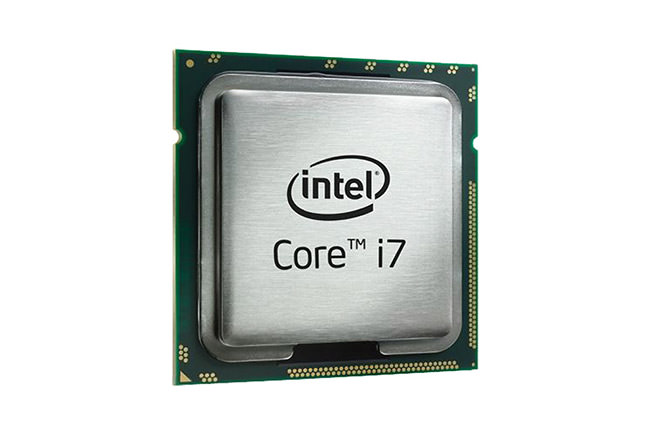 2) Motherboard
The choice of a motherboard is tough, because there are so many choices available out there. There are brands, then there are models, ranging from affordable to not so affordable. When building PCs, I don't bother with picking either a low or a high-end motherbooard, since the best value is in the mid-range. However, I do have selection criteria – I want a motherboard that comes with an M.2 slot, which is critical, as you will see below. As for a choice of brand, I have tried many brands including Tyan (anyone remember Tyan Trinity with dual CPU support?), ASUS, MSI, Gigabyte, ASRock, Intel and SuperMicro, and I always keep coming back to ASUS. While I am not a big fan of ASUS software (particularly their AI Suite software), I have not been disappointed with the hardware, which has been rock-solid, running for many years. That's not to say that other motherboards are bad – ASUS has just been my personal preference all along. But ASUS does come with a relatively high price tag, so if you find that the motherboards I picked below are too expensive for your budget, feel free to pick any other motherboard with WiFi + M.2 support.
Another brand that I have recently started to favor is ASRock, which is basically a daughter company of ASUStek, the same company that makes ASUS hardware. As you will see below, my top contender for the Z97 chipset for desktops is an ASRock motherboard.
So based on the above, the below two motherboards are my top contenders for the builds: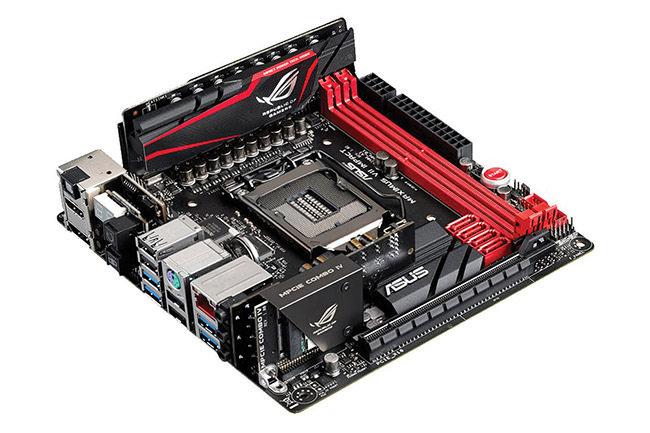 3) M.2 NVMe
I would not get anything less than the Samsung SM951. This is the puppy that will give you 2,150 MB/s read and 1,500 MB/s write speeds. Nothing beats that at the moment. When XP951 or 950 Pro hit the market, they will be my top choice, but for now, the SM951 is simply unrivaled.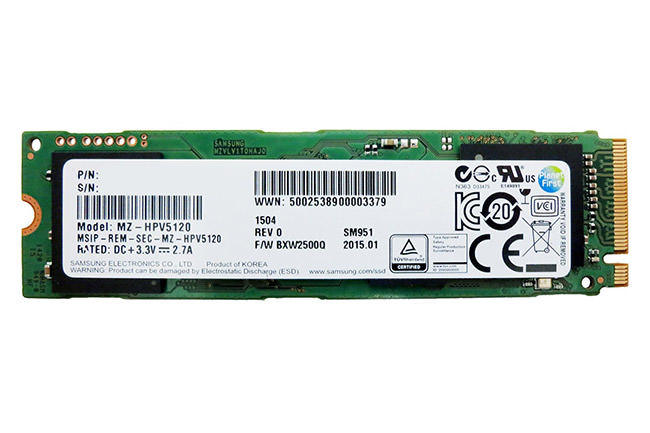 Size-wise, I would not settle for anything less than 512 GB. Yes, that's pricey, but 256 GB won't cut it for large catalogs, especially if you are planning to generate full size JPEG previews (and you should, if you want ultra-fast Lightroom performance – see this article for more details). And if you are planning to use the above ASRock motherboard, you should get one Samsung SM951 and one lower-end M.2 unit. The second slot is limited to 10 Gb/s, which is still much faster than SATA. Plus, you save some space and there are less cables to pull and worry about.
4) SSD / HDD Storage
In addition to the M.2 drive(s), which will be hosting your Lightroom catalog, my recommendation is to get fast SSD drives for storing photos. I know many of our readers will disagree with this, because photos can be stored on regular spinning drives as well (which are often fast enough). However, ever since I started using SSDs for storing RAW files, I would have a hard time switching back. Keep in mind that whenever you open and make changes to a RAW file, Lightroom still needs to access it. And if you put those RAW files in faster storage, your access time will decrease and you will see pretty noticeable performance benefits. If you don't mind the high price tag, my top choice would be the Samsung 850 EVO 1 TB SSD drives. If you don't have a lot of photos, go for the 500 GB version instead, which is much cheaper. Why not go for the 850 Pro series? Because it is overkill for a photo storage in my opinion. However, if budget is not an issue, go for the 850 Pro line instead, as you will get a bit more performance out of those. If you find other brand SSD drives with similar performance, those might be worth looking into as well – sometimes you will find great deals on Crucial, Intel, SanDisk and other brand SSDs. Whatever brand, make and size you choose, make sure to buy two of the same drives. Although SSD is much more reliable than HDD, I would still go for a RAID 1 / mirror setup just in case you forget to frequently back-up your work. Another advantage of SSD is that you won't have to worry about heat dissipation issues, as they do not get as hot as regular hard drives.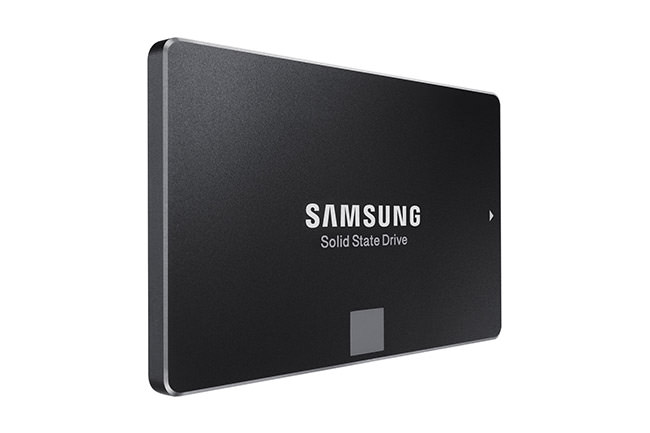 If you have a lot of photos that you like keeping on the same volume and you do not want to buy expensive 1-2 TB SSD drives, then go for two 4+ TB hard drives. Just make sure that you don't buy one of those green drives – go for 7200 RPM drives with a good amount of cache, similar to Western Digital 4 TB Black drives. For the full tower build, I would recommend to get four of these drives to use as backup / RAID 1 / RAID 5 storage.
5) RAM
Choosing RAM can also give you a lot of headache, as there are so many different types of RAM out there. I am typically not as picky when it comes to RAM – I choose a good brand like Corsair, Crucial, G.Skill and Kingston, and pick whichever one is on a good sale. Back in the day I would spend a lot of time looking at RAM timings, overclock-ability and other factors, but nowadays I don't bother wasting my time – most RAM out there is quite good. I don't heavily overclock my computers anymore, particularly when going small, so typical timings and speeds are sufficient for my needs. Here are two options I found with a quick search for solid memory: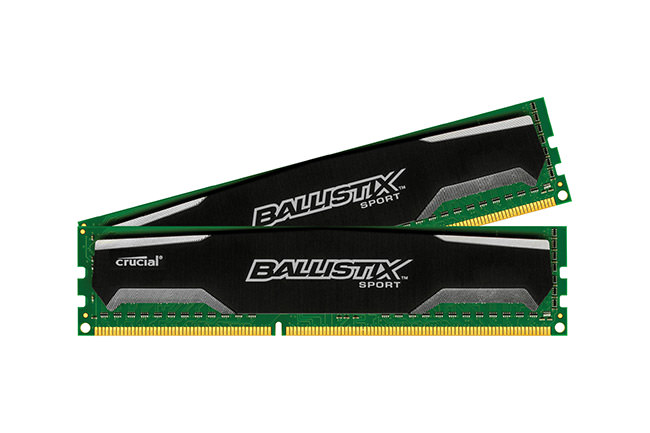 Unfortunately, mini-ITX builds are limited to 16 GB of RAM, so that's the maximum we can use on the compact build. I like low-profile RAM like the above Ballistix series, since they work great with oversized third-party fans / CPU coolers. If you are planning to overclock your rig, I would certainly look into higher-end memory though, potentially with better, taller heat-sinks that dissipate heat better.
6) Video Card
Now that Lightroom and many other applications take advantage of GPU rendering, the speed of your video card certainly does play a role in how fast applications render images / video and respond. If you want to take advantage of this additional benefit, I would get a high-end video card that can easily handle the load. While those with deep pockets and a desire to run a 30-bit workflow should look into NVIDIA's Quadro-series video cards (which can cost up to $10K alone), I personally went for the NVIDIA GTX 970 video card, which is super fast and easily handles the load I throw at it. At this time, I do not see the benefit of a 30-bit workflow setup for my needs and I cannot justify spending over $1K on a Quadro-series video card, which is why I went this route. So here are my two top recommendations:
I chose a smaller profile video card for the compact build, because it leaves plenty of space for cooling and cables.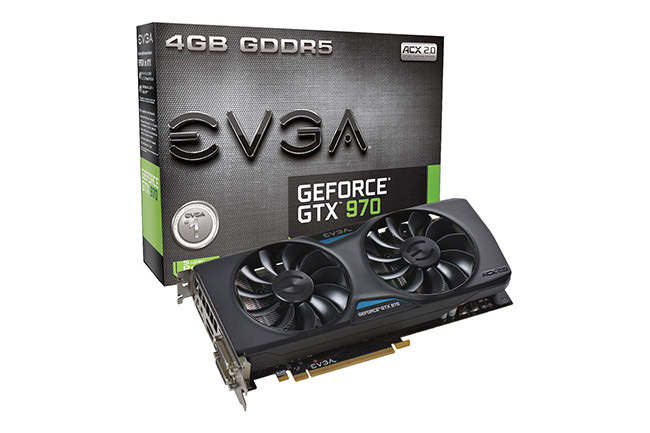 7) Power Supply
Lots of options for power supplies too and you certainly want to make sure to get a solid power supply that is modular. With a modular power supply, you only add as many cables as you require and you don't end up with a lot of dangling cords inside the case. My personal favorite has been Corsair CX series PSUs, which are great value. Here are the two I would recommend for the two setups: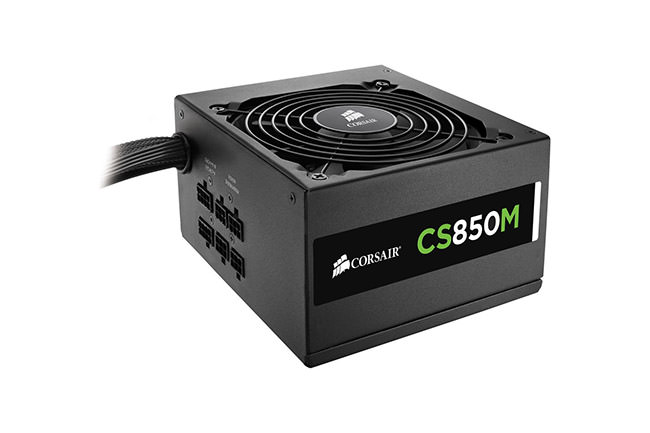 8) Case
Now that we have picked a motherboard, CPU, PSU, RAM, storage and a video card, it is time time to pick a case for each setup. Again, the below choices are based on my personal preferences. If you like other brands and models, please feel free to share you opinion in the comments section below.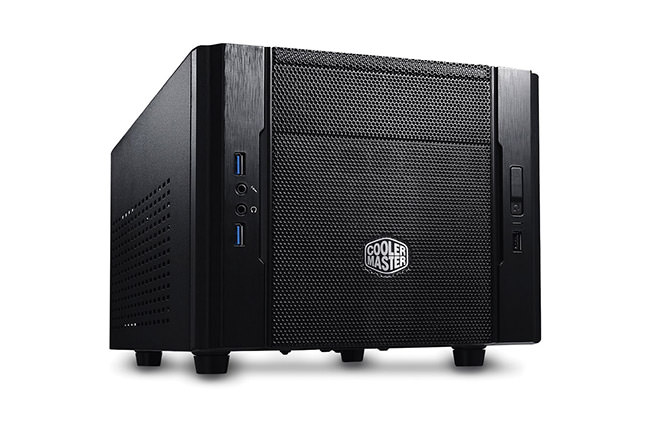 9) Monitor
Although a monitor is optional and you can use the current monitor you already have, having a nice 4K monitor with an IPS panel would be sweet for such a high-end setup. I have been personally using Dell's IPS monitors for the past few years for photo editing and I really like them, but they do have their problems as highlighted in our article on calibrating Dell monitors. The last good monitor was the Dell U2413 and even with that one, you must make sure that it has good uniformity and performance.
If your budget allows, go for a solid NEC PA-series monitor like the NEC PA242W. While it is an older model that does not have 4K resolution and other fancy features, it is a superb professional monitor with excellent color reproduction and hardware calibration options. If you can step up to a 27″ monitor, the NEC PA272W is also a superb choice.
10) Assessing the Damage
Let's take a look at both setups and assess the damage:
Component Type
Component Choice
Price
CPU
Intel Core i7-4790K
$340
Motherboard
ASRock Z97 Extreme 9
$232
M.2 x4 SSD
Samsung SM951 512 GB
$369
M.2 SSD
Samsung 850 EVO 500 GB
$195
2x SSD Drives (Optional)
Samsung 850 EVO 512 GB
$684
2x HDD Drives (Optional)
WD 4 TB Caviar 7200 RPM
$405
RAM
Crucial Ballistix Sport 32 GB
$200
Video Card
EVGA GeForce GTX 970
$330
Power Supply
Corsair CS850M
$130
Case
Cooler Master HAF X 942
$170
GRAND TOTAL (WITHOUT MONITORS AND OPTIONAL STORAGE)
$1,966
Obviously the price goes up if you add the optional drives and dual monitors, but those are optional and depend on your needs / what you already have.
Not bad for an under $2K PC! If you are wondering how this would compare to a Mac, it will obliterate pretty much any Mac out there, with the exception of some Mac Pro models in terms of processing power (Xeon vs Core i7). Overall though, even the best Mac Pros won't stand a chance against the above configuration (expect to pay $5K+ for a high-end Mac Pro).
Now let's take a look at our compact configuration:
Component Type
Component Choice
Price
CPU
Intel Core i7-4790K
$340
Motherboard
ASUS Maximus VII Impact
$220
M.2 x4 SSD
Samsung SM951 512 GB
$369
2x SSD Drives (Optional)
Samsung 850 EVO 512 GB
$684
RAM
Crucial Ballistix Sport 16 GB
$89
Video Card
Gigabyte GeForce GTX 970 Mini ITX
$329
Power Supply
Corsair CS650M
$88
Case
Cooler Master Elite 130 mini-ITX
$48
GRAND TOTAL (WITHOUT MONITORS AND OPTIONAL STORAGE)
$1,483
Just like the full tower PC, this small-factor PC will obliterate pretty much anything out there, except for higher-end setups that cost a lot more. Nothing comparable from Apple either. The setup is pretty much identical to the full tower, except you are going for a small PSU and less storage options. I would certainly add at least one 1 TB SSD drive though, as the 512 GB M.2 storage won't be sufficient.
Please note that I did not include the cost of operating system, since it varies quite a bit and you might already have options to upgrade for free.