Since publishing my Haswell build in 2015, most of the hardware has been discontinued, Skylake and some new hardware came out, so I decided to refresh the article, this time focusing on a very powerful Skylake build. Now if you have already built a PC using my previous guide, you have nothing to worry about – your machine is still a speed demon and you are set for a while. However, if you have not yet built one, my recommendation would be to go with Skylake and the hardware I recommend below. This machine should be able to handle anything you throw at it, including processing of 4K video.
As before, I will be presenting two different builds – one based on a full tower case, which gives a lot of flexibility in terms of space, storage and future expansion options, and one based on a very compact build for a lightweight setup that occupies minimum space. Although I have always been using large cases, I have been leaning towards more compact options lately – primarily because it is now possible to build small, but powerful machines.
1) Chipset and CPU
With Skylake and all the supporting hardware already out, it does not make any more sense to try to use older architectures. So the next question is, what CPU to pick for our build. As of 11/01/2015, the Core i7-6700K is currently Intel's flagship desktop CPU, so that's what we will be using. With its base clock speed of 4.0 Ghz, 4 cores, 8 threads and the ability to Turbo Boost to 4.2 Ghz, it is an insanely fast processor for photography and videography needs. It is based on the FCLGA1151 socket, which means that we will be going with the Intel Z170 chipset. Now that we know what we want in terms of both CPU and chipset, let's move on to selecting the right motherboard.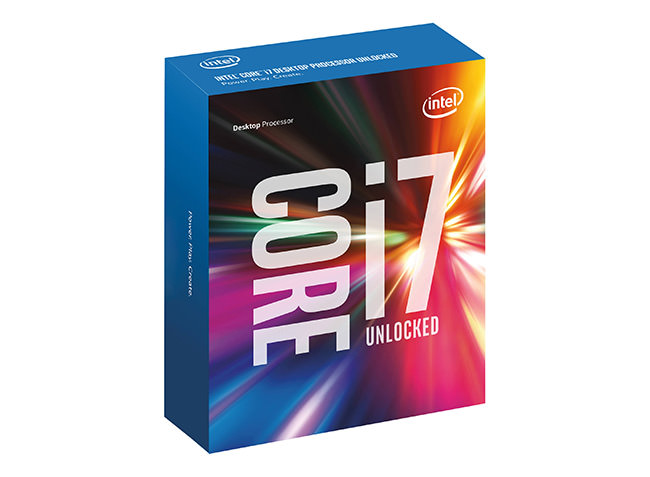 One of the biggest advantages of Skylake over Broadwell and Haswell is maximum RAM – you can now use up to 64 GB of DDR4 RAM!
2) Motherboard
The choice of a motherboard is tough, because there are so many choices available out there, even though Skylake is relatively new. There are brands, then there are models, ranging from affordable to not so affordable. When building PCs, I don't bother with picking either a low or a high-end motherboard, since the best value is in the mid-range. However, I do have selection criteria – I want a motherboard that comes with two M.2 slots, which is critical, as you will see below. As for a choice of brand, I have tried many brands including ASUS, MSI, Gigabyte, ASRock, Intel and SuperMicro, and I always keep coming back to ASUS. However, for this particular build, ASUS has been a bit of a disappointment, as none of their mid-range motherboards have dual M.2 slots. The ASUS Z170 Deluxe is nice, but it is rather expensive and its secondary M.2 slot is provided via a separate PCIe card. A more reasonable offering in this particular case in my opinion, is the Gigabyte Z170X Gaming 7 motherboard, which comes with two M.2 slots, both of which are of the latest Gen3 x4 type, supporting up to 32 GB/s data transfers.
So based on the above, the below two motherboards are my top contenders for the builds: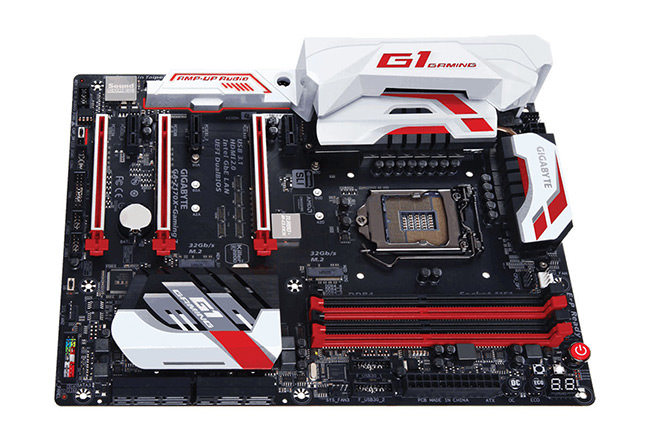 3) M.2 NVMe Selection
If you have been using an SSD drive and have been impressed with its performance, you have only touched the surface when it comes to extreme storage performance. The new generation M.2 NVMe SSD drives deliver up to 2,500 MB/s read speed, while the best SSD drives will cap at 500 MB/s, if that. That's over 5x performance you would be getting with M.2 NVMe! So imagine booting up your operating system in a matter of seconds and using that extreme performance for cashing and other read/write-intensive operations. You know where your Lightroom catalog would live!
But there is something you have to keep in mind – not all M.2 drives are the same! There are plenty of cheap M.2 drives that are no different than a regular SSD drive in terms of performance. They have the M.2 form factor, but performance-wise, only deliver the performance of a regular SATA SSD drive. When shopping for M.2 drives, you must make sure to buy either NVMe or AHCI and not SATA.
So when it comes to storage, your best bet would be to either go with an ultra-fast M.2 card (based on NVMe), or an NVMe-based drive card that will sit on one of the PCIe slots. Both motherboards support either configuration.
As for the choice of an M.2 SSD unit, the new Samsung 950 PRO series PCIe NVMe M.2 is an absolute monster. With its impressive 2,500 MB/s read speed and 1,500 MB/s write speed, this is one of the fastest drives you can buy under $400.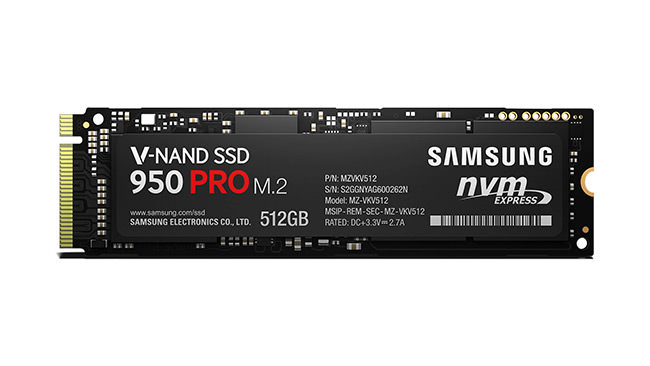 Size-wise, I would not settle for anything less than 512 GB. Yes, that's pricey, but 256 GB won't cut it for large catalogs, especially if you are planning to generate full size JPEG previews (and you should, if you want ultra-fast Lightroom performance – see this article for more details).
For the second slot, I personally would get another 950 PRO M.2, but that's obviously going to get pretty expensive. Just imagine pairing these up in a RAID 0 configuration! (Note: you will need to have RAID support enabled from the motherboard BIOS in order to be able to boot a pair of M.2s in RAID 0) Absolute insanity! Now the 256 GB version of the Samsung 950 PRO M.2 sells for less than $200 right now, but boy, you do lose quite a bit of write speed by going with that. So in a way, going with a dual 512 GB setup would be the ultimate choice now.
4) SSD / HDD Storage
If you don't mind the high price tag, my top choice would be the Samsung 850 EVO 1 TB SSD drives. Until new, faster and larger drives hit the market, the 1 TB 850 EVO still gives the best value at the moment, going for less than $400 a pop. If budget is not an issue and you want to double that storage, the 2 TB version currently retails for around $750.
If you don't have a lot of photos, go for the 500 GB version instead, which is much cheaper. Why not go for the 850 Pro series? Because it is overkill for a photo storage in my opinion. However, if budget is not an issue, go for the 850 Pro line instead, as you will get a bit more performance out of those. If you find other brand SSD drives with similar performance, those might be worth looking into as well – sometimes you will find great deals on Crucial, Intel, SanDisk and other brand SSDs. Whatever brand, make and size you choose, make sure to buy two of the same drives. Although SSD is much more reliable than HDD, I would still go for a RAID 1 / mirror setup just in case you forget to frequently back-up your work. Another advantage of SSD is that you won't have to worry about heat dissipation issues, as they do not get as hot as regular hard drives.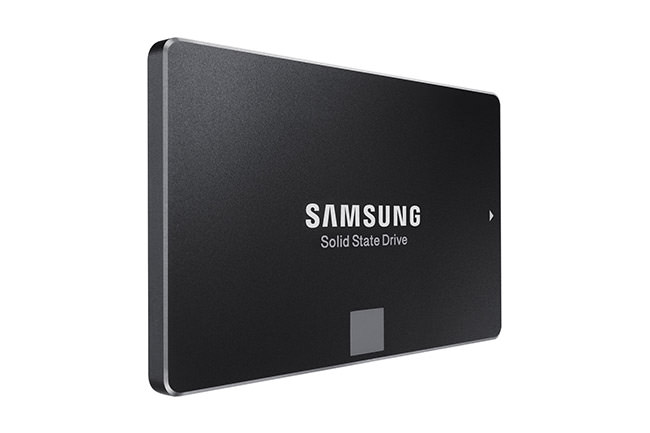 If you have a lot of photos that you like keeping on the same volume and you do not want to buy expensive 1-2 TB SSD drives, then go for two 4+ TB hard drives. Just make sure that you don't buy one of those green drives – go for 7200 RPM drives with a good amount of cache, similar to Western Digital 4 TB Black drives. For the full tower build, I would recommend to get four of these drives to use as backup / RAID 1 / RAID 5 storage.
5) RAM
With Skylake, forget about the older DDR3 RAM – you will have to get the new DDR4 memory, which is faster and more power efficient compared to DDR3. In addition, you can double your memory capacity by going with DDR4, which allows you to max your build out at 64 GB with four memory slots!
Personally, I would go for 32 GB of RAM for now, as I find it to be enough for my needs, but if you want to future-proof your build, go with a 64 GB configuration that can handle anything you can throw at it. If you stitch huge panoramas, you will probably need to go for a 64 GB configuration.
Here are a couple of good options I found: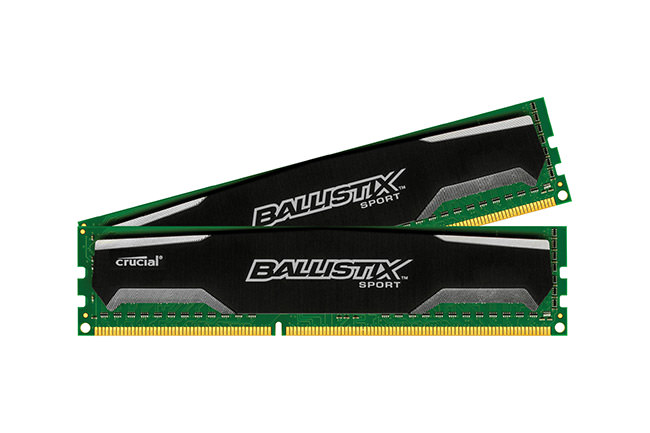 Although the mini-ITX build is limited to 32 GB of RAM, finding solid 16 GB sticks that are compatible with such a compact setup might be a challenge at this time. The above-mentioned Corsair Vengeance LPX DDR4 should work for this build, but I am not 100% positive, as it is not listed in the official supported list of compatible memory cards.
6) Video Card
Now that Lightroom and many other applications take advantage of GPU rendering, the speed of your video card certainly does play a role in how fast applications render images / video and respond. If you want to take advantage of this additional benefit, I would get a high-end video card that can easily handle the load. While those with deep pockets and a desire to run a 30-bit workflow should look into NVIDIA's Quadro-series video cards (which can cost up to $10K alone), I would recommend GTX-series video cards for most photographers instead. I personally chose the NVIDIA GTX 970 video card, which is super fast and easily handles the load I throw at it. At this time, I do not see the benefit of a 30-bit workflow setup for my needs and I cannot justify spending over $1K on a Quadro-series video card, which is why I went this route. So here are my two top recommendations:
I chose a smaller profile video card for the compact build, because it leaves plenty of space for cooling and cables.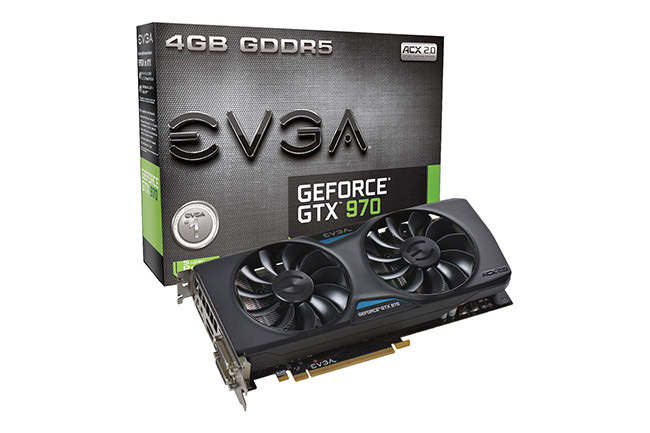 7) Power Supply
Lots of options for power supplies too and you certainly want to make sure to get a solid power supply that is modular. With a modular power supply, you only add as many cables as you require and you don't end up with a lot of dangling cords inside the case. My personal favorite has been Corsair CX and RM series PSUs, which are solid performance and are of great value. Here are the two I would recommend for the two setups: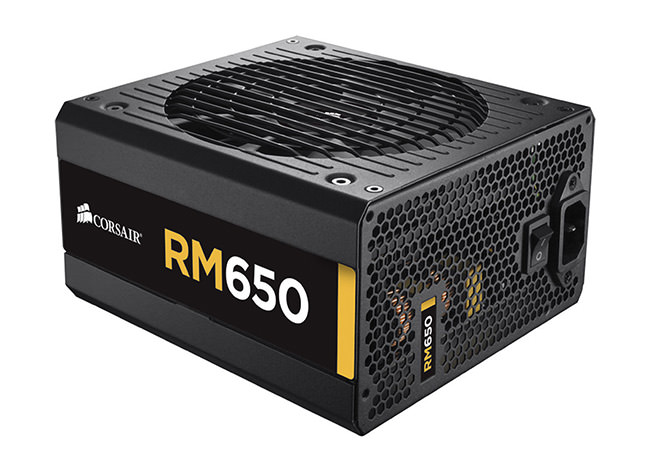 8) Case
Now that we have picked a motherboard, CPU, PSU, RAM, storage and a video card, it is time time to pick a case for each setup. Again, the below choices are based on my personal preferences. If you like other brands and models, please feel free to share you opinion in the comments section below.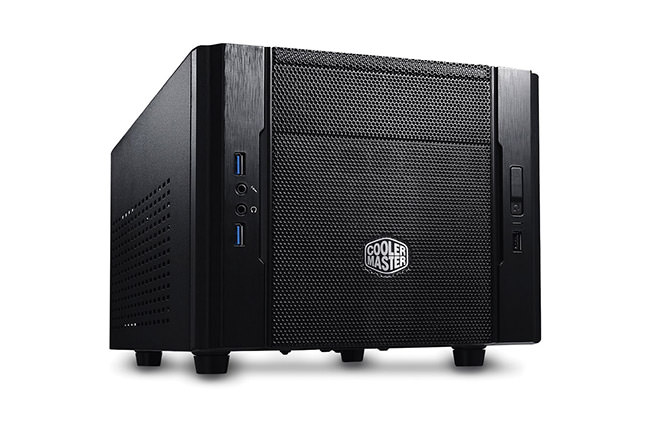 9) Monitor
Although a monitor is optional and you can use the current monitor you already have, having a nice 4K monitor with an IPS panel would be sweet for such a high-end setup. I have been personally using Dell's IPS monitors for the past few years for photo editing and I really like them, but they do have their problems as highlighted in our article on calibrating Dell monitors. The last good monitor was the Dell U2413 and even with that one, you must make sure that it has good uniformity and performance.
If your budget allows, go for a solid NEC PA-series monitor like the NEC PA242W. While it is an older model that does not have 4K resolution and other fancy features, it is a superb professional monitor with excellent color reproduction and hardware calibration options. If you can step up to a 27″ monitor, the NEC PA272W is also a superb choice.
10) Assessing the Damage
Let's take a look at both setups and assess the damage:
Component Type
Component Choice
Price
CPU
Intel Core i7-6700K
$370
Motherboard
Gigabyte GA-Z170X Gaming 7
$207
2x M.2 x4 SSD
Samsung 512 GB 950 Pro NVMe M.2
$696
2x SSD Drives (Optional)
Samsung 850 EVO 1 TB
$736
2x HDD Drives (Optional)
WD 4 TB Caviar 7200 RPM
$438
RAM
Crucial Ballistix Sport 32 GB DDR4
$220
Video Card
EVGA GeForce GTX 970 SuperSC
$325
Power Supply
Corsair RM650
$106
Case
Cooler Master HAF X 942
$180
GRAND TOTAL (WITHOUT MONITORS AND OPTIONAL STORAGE)
$2,104
Considering that the previous Haswell build ran at $1,966, that's a difference of around $140, which is not bad considering that you will be on the latest and greatest! Obviously the price goes up if you add the optional drives and dual monitors, but those are optional and depend on your needs / what you already have. And you can certainly change a component or two to reduce the price even further, especially if you lower the M.2 card storage, which is what represents the bulk of the cost above.
If you are wondering how this would compare to a Mac, it will obliterate pretty much any Mac out there, with the exception of some Mac Pro models in terms of sheer processing power when specific software can utilize all the cores (Xeon vs Core i7). Overall though, even the best Mac Pros won't stand a chance against the above configuration (expect to pay $5K+ for a high-end Mac Pro).
Now let's take a look at our compact configuration:
Component Type
Component Choice
Price
CPU
Intel Core i7-6700K
$370
Motherboard
ASUS Z170I PRO GAMING
$170
M.2 x4 SSD
Samsung 512 GB 950 Pro NVMe M.2
$348
2x SSD Drives (Optional)
Samsung 850 EVO 1 TB
$736
RAM
Crucial Ballistix Sport 16 GB DDR4
$113
Video Card
Gigabyte GeForce GTX 970 Mini ITX
$328
Power Supply
Corsair RM450
$95
Case
Cooler Master Elite 130 mini-ITX
$48
GRAND TOTAL (WITHOUT MONITORS AND OPTIONAL STORAGE)
$1,472
Compared to the previous Haswell build that cost $1,483 at the time, this particular build is even cheaper! Just like the full tower PC, this small-factor PC will obliterate pretty much anything out there, except for higher-end setups that cost a lot more. Nothing comparable from Apple either. The setup is pretty much identical to the full tower, except you are going for a smaller PSU, less memory and potentially less storage options.
Please note that I did not include the cost of operating system, since it varies quite a bit and you might already have options to upgrade for free.