While we are still waiting for Intel to release its 10nm Cannon Lake processors, Coffee Lake got another refresh with the 9th generation Intel CPUs, led by such superb processors as the Intel Core i9-9900K. Although at this time it might make more economical sense to go with the AMD Ryzen CPU for our PC build for photography needs, I decided to go ahead and include an Intel build anyway, for those who want to stay with Intel as their architecture. Let's not forget that older 300-series chipset motherboards are compatible with the 9th generation Intel processors (after a firmware update), so instead of replacing both the motherboard and the CPU, some of our readers might be able to move up to a faster processor while keeping the same motherboard. The latest 9th generation Coffee Lake refresh offers more cores, threads and cache than the 8th generation processors, so they are definitely faster in multi-core applications. You might not see drastic improvements in day-to-day computer use for basic tasks within Lightroom and Photoshop, but for high-intensity workloads that involve large file exports, stitching panoramas and rendering videos in Premiere, the differences are going to be quite noticeable.
If you already own a 300-series chipset motherboard, make sure to flash your motherboard firmware with the latest version in order to make it compatible with 9th generation Intel CPUs. If you own an older 100 or 200-series chipset motherboard, you will need to upgrade both the CPU and the motherboard, and if you want to bring up the whole rig up to speed, you might need to upgrade your RAM as well. All other components should be perfectly compatible.
As before, I will be presenting two different builds – one based on a full tower case, which gives a lot of flexibility in terms of space, storage and future expansion options, and one based on a very compact build for a lightweight setup that occupies minimum space. Although I have always been using large cases, I have been leaning towards more compact options in the past few years, primarily because it is now possible to build small, but powerful machines. However, you do have to make sure that you take into account proper cooling and airflow, which is a must-have if you are planning to take advantage of fast M.2 NVMe drives (as explained further down below).
1) Chipset and CPU
For this build, I decided to go with the Z390 chipset, paired with the Intel Core i9-9900K CPU beast (Amazon). Why Core i9-9900K instead of Core i7-9700K? Because for less than $100 difference, the performance difference between the two is quite big. And since this is going to be the "Ultimate PC Build", we are going to use the best price / performance ratio desktop CPU Intel offers today. With its base clock speed of 3.6 Ghz, 8 CPU cores and 16 threads, this CPU will be able to handle any photo or video task you throw at it! Now that most post-processing software is able to take advantage of multi-core CPUs (see Lightroom Performance Comparison), you will surely feel the difference, especially when performing CPU-intensive tasks. In terms of expense, our budget is still $2K for this build and although we are spending more money on the CPU, we are going to be able to save on other components that have gotten less expensive in the past year.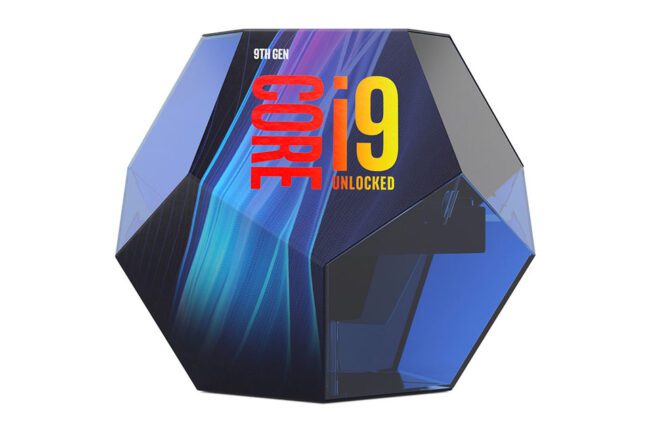 As for the CPU cooler, I don't think there is a better air cooler than the Noctua NH-D15, which has dual 140mm fans. Unfortunately, such a massive fan is not going to work for the compact build, which is why it is going to be best to pick something much more compact, such as the Noctua NH-L9I.
2) Motherboard
With the Coffee Lake platform being pretty mature at this point, there are lots of great motherboard options available for the Z390 chipset at the moment from many different manufacturers. When building PCs, I don't bother with picking either a low or a high-end motherboard, since the best value is in the mid-range. I don't look for fancy motherboard features that are not needed for photography needs. As long as the motherboard has a good layout with at least two M.2 slots and good connectivity options, it should work out great. As for the choice of brand, I have tried many different brands including ASUS, MSI, Gigabyte, ASRock, Intel and SuperMicro. For the past few builds, I have been using ASUS and ASRock motherboards, which have been both very stable and reliable brands to work with.
Based on the above, the below two motherboards are my top contenders for the builds:
3) M.2 NVMe SSD Selection
As with the earlier builds, I will be including an M.2 PCIe NVMe SSD drive as part of the build. If you don't know much about M.2 NVMe drives, you should do some research and understand what you have been missing all these years. M.2 NVMe drives are incredibly fast – there is simply no comparison between SSD and M.2 NVMe SSD! Some of the best M.2 NVMe SSD drives today can deliver up to 3,500 MB/s read speed, while the best SSD drives will cap at 500 MB/s, if that. So imagine booting up your operating system in a matter of seconds and using that extreme performance for cashing and other read/write-intensive operations. Take a look at my NVMe vs SSD vs HDD article for more details. You know where your Lightroom catalog would live!
When shopping for M.2 drives, you must make sure to buy NVMe and not SATA drives (M.2 is just a form factor).
One of the best M.2 NVMe SSD drives on the market today is the Samsung 970 PRO NVMe. With an impressive 3,500 MB/s read speed and up to 1,200 TBW endurance, this drive is not only fast, but it will also serve you for many years to come. You could also save a few bucks and get the slightly slower / lower-end Samsung 970 EVO NVMe, but to be honest, $10 difference is very minimal, so I would just go with the 970 Pro version.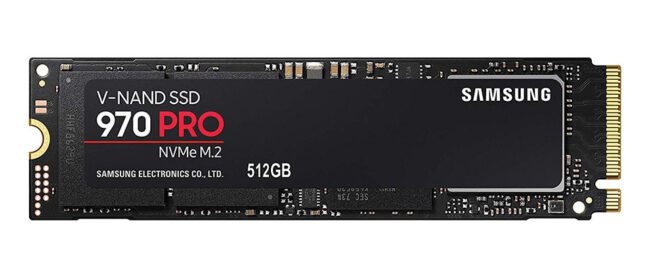 Size-wise, I would not settle for anything less than 500 GB. NVMe prices have come down significantly in the past year and if you can stretch the budget a little, I would recommend to go for a 1 TB drive instead. Yes, that's pricey, but RAW files are only getting bigger and your image catalog is probably growing fast too. Once you start generating those 1:1 JPEG previews to boost your workflow, you will need even more storage space.
One word of caution – these M.2 NVMe SSD drives get incredibly hot. In fact, I have reported about my Samsung M.2 NVMe failure and I have seen other people report overheating issues as well, especially in smaller and tighter cases with insufficient airflow. When building the PC, make sure that you are not placing the M.2 drive in odd locations where there is insufficient airflow. Make sure to keep it somewhat isolated from other hot peripherals, and ideally, place a fan on your case so that it directly blows on the unit (a side case fan would do a good job at this). In addition, make sure that the airflow is properly regulated, so that the air that gets sucked from the front of your case goes out from the back and there is nothing on the back of your computer that is blocking that air.
Another option is to install a heatsink that would help dissipate the heat coming from these M.2 drives. I would not recommend to remove the label from the Samsung drives, as doing so will void your warranty. However, some heatsinks can be installed on the drive without removing the sticker and you should definitely look into those options. While I personally haven't installed heatsinks on my M.2 drives, others report success with using them. Here is an example of an M.2 heatsink that is specifically designed for M.2 NVMe drives.
4) SSD / HDD Storage
If you don't mind the high price tag, my top choice would be the Samsung 860 EVO 2 TB SSD (Amazon) drives. Until larger capacity SSD drives hit the market, the 2 TB 860 EVO gives the best value at the moment, going for around $300 a pop. If budget is an issue and you don't mind going with a lower capacity 1 TB SSD drive, the 860 EVO 1 TB SSD is currently selling for less than $150.
If you find other brand SSD drives with similar performance, those might be worth looking into as well – sometimes you will find great deals on Crucial, Intel, SanDisk and other brand SSDs. Another advantage of SSD is that you won't have to worry about heat dissipation issues, as they do not get as hot as M.2 NVMe or regular hard drives.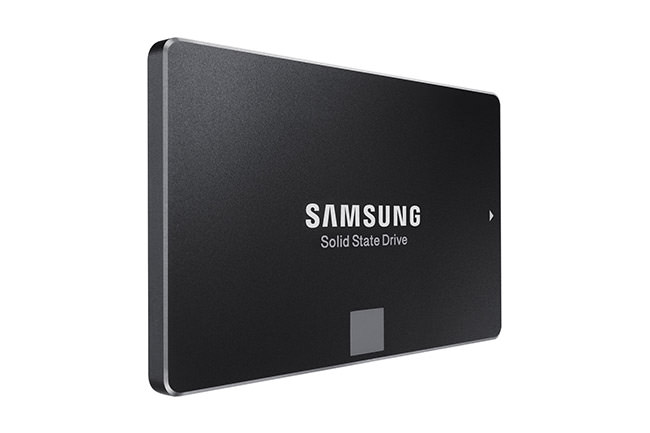 If you have a lot of photos that you like keeping on the same volume and you do not want to buy expensive 1-2 TB SSD drives, then go for two 8+ TB hard drives. Just make sure that you don't buy one of those green drives – go for 7200 RPM drives with a good amount of cache, similar to Seagate 8 TB IronWolf. For the full tower build, I would recommend to get four of these drives to use as backup / RAID 1 / RAID 5 storage if you have a lot of photos to store. If you need more, it is always ideal to go for an external storage array, as explained in my Storage Considerations for Photographers article.
5) RAM
Just like with the previous Coffee Lake build, you will need to go for DDR4 memory, and depending on whether you are building a full tower build or a compact build, you will need to get between two to four RAM sticks. Personally, I would go for at least 32 GB of RAM (choose 2×16 GB sticks for either build). If you want to future-proof your build, go with a 64 GB configuration. If you stitch huge panoramas, you will benefit from a 64 GB+ configuration. It is also worth noting that the performance of the Coffee Lake build will scale better with faster RAM, so the higher the clock speed, the better.
Here are a couple of good options I found: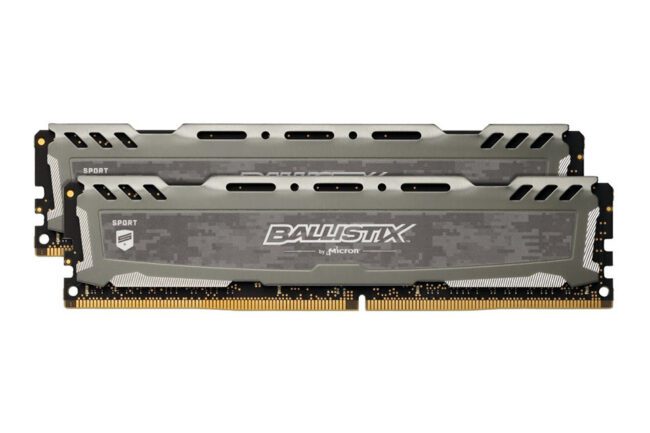 6) Video Card
Since Lightroom and many other applications can take advantage of GPU rendering, the speed of your video card certainly does play a role in how fast applications render images / video and respond. If you want to take advantage of this additional benefit, I would get a solid video card that can easily handle the load. While those with deep pockets and a desire to run a 30-bit workflow should look into NVIDIA's Quadro-series video cards (which can get pretty expensive), I would recommend GTX-series video cards for most photographers instead. My top pick for this build is the NVIDIA GeForce RTX 2060, which is a beast of a video card that can handle anything you throw at it, including the latest high-end games. Here are my two top recommendations:
I chose a smaller profile video card for the compact build, because it leaves plenty of space for cooling and cables.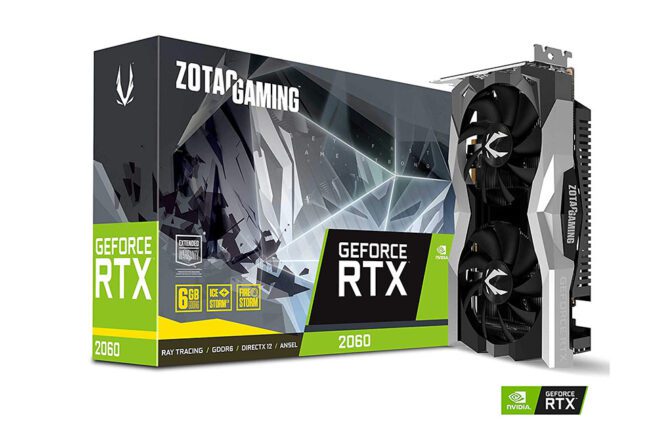 7) Power Supply
Lots of options for power supplies too and you certainly want to make sure to get a solid power supply that is modular. With a modular power supply, you only add as many cables as you require and you don't end up with a lot of dangling cords inside the case. My personal favorite has been Corsair CX and RM series PSUs, which are solid performance and are of great value. Here are the two I would recommend for the two setups: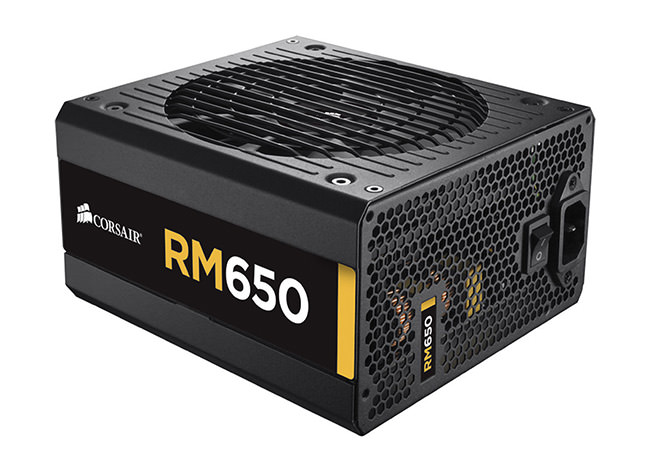 8) Case
Now that we have picked a motherboard, CPU, PSU, RAM, storage and a video card, it is time time to pick a case for each setup. Again, the below choices are based on my personal preferences. If you like other brands and models, please feel free to share you opinion in the comments section below.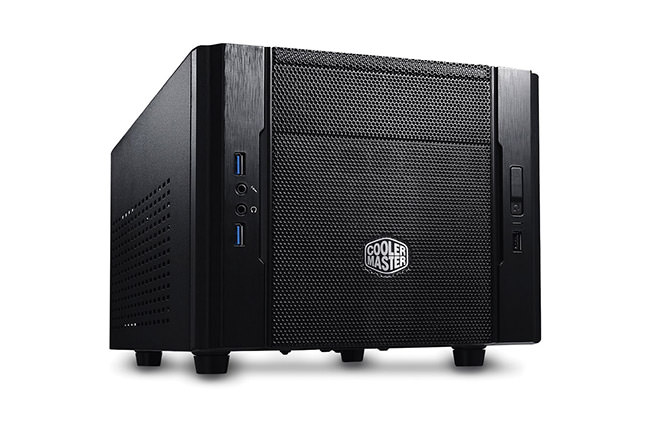 9) Monitor
Although a monitor is optional and you can use the current monitor you already have, having a nice 4K monitor with an IPS panel would be sweet for such a high-end setup. I have been personally using Dell's and BenQ's IPS monitors for the past few years for photo editing and I like them, but they do have their problems as highlighted in our article on calibrating Dell monitors.
If your budget allows, go for a solid NEC PA-series monitor like the NEC PA243W. While it does not have 4K resolution and other fancy features, it is a superb professional monitor with excellent color reproduction and hardware calibration options. If you can step up to a 27″ monitor, the NEC PA271Q is also a superb choice.
10) Assessing the Damage
Let's take a look at both setups and assess the damage:
Component Type
Component Choice
Price
CPU
Intel Core i9-9900K
$495
CPU Cooler
Noctua NH-D15
$90
Motherboard
ASRock Z390 Phantom Gaming 9
$219
2x M.2 NVMe SSD
Samsung 512 GB 970 Pro NVMe M.2
$320
SSD Drive (Optional)
Samsung 860 EVO 2 TB
$298
2x HDD Drives (Optional)
Seagate 8 TB IronWolf 7200 RPM
$498
RAM
Ballistix Sport LT 32GB DDR4 3000 (2x16GB)
$184
Video Card
ZOTAC GeForce RTX 2060
$350
Power Supply
Corsair RM650x
$90
Case
NZXT H500i
$96
GRAND TOTAL (WITHOUT MONITORS AND OPTIONAL STORAGE)
$1,844
Thanks to decreasing PC part costs, we were able to build an incredible machine for around $1,850, well under the $2K budget!
Now let's take a look at our compact configuration:
Component Type
Component Choice
Price
CPU
Intel Core i9-9900K
$495
CPU Cooler
Noctua NH-L9I
$40
Motherboard
ASRock Z390 Phantom Gaming ITX
$199
2x M.2 NVMe SSD
Samsung 512 GB 970 Pro NVMe M.2
$320
SSD Drive (Optional)
Samsung 860 EVO 2 TB
$298
RAM
Corsair Vengeance LPX 32GB DDR4 2666 (2x16GB)
$140
Video Card
eVGA GeForce RTX 2060 SC
$345
Power Supply
Corsair RM550x
$110
Case
Cooler Master Elite 130 mini-ITX
$50
GRAND TOTAL (WITHOUT MONITORS AND OPTIONAL STORAGE)
$1,699
Just like the full tower PC, this small-factor PC will obliterate pretty much anything out there. The setup is pretty much identical to the full tower, except you are going for a smaller PSU and case.
Please note that I did not include the cost of the operating system.