Barring being struck by some incredible bolt of inspiration between now and the end of December (which given my advancing age and rather porous brain is highly unlikely), this will be my final article here on Photography Life in 2015. I'm looking forward to doing periodic postings next year. December is always the time of year that I hunker down and do some planning for next year's business. During this exercise I am always reminded of the importance of choosing clients well and I'd like to share some considerations with you.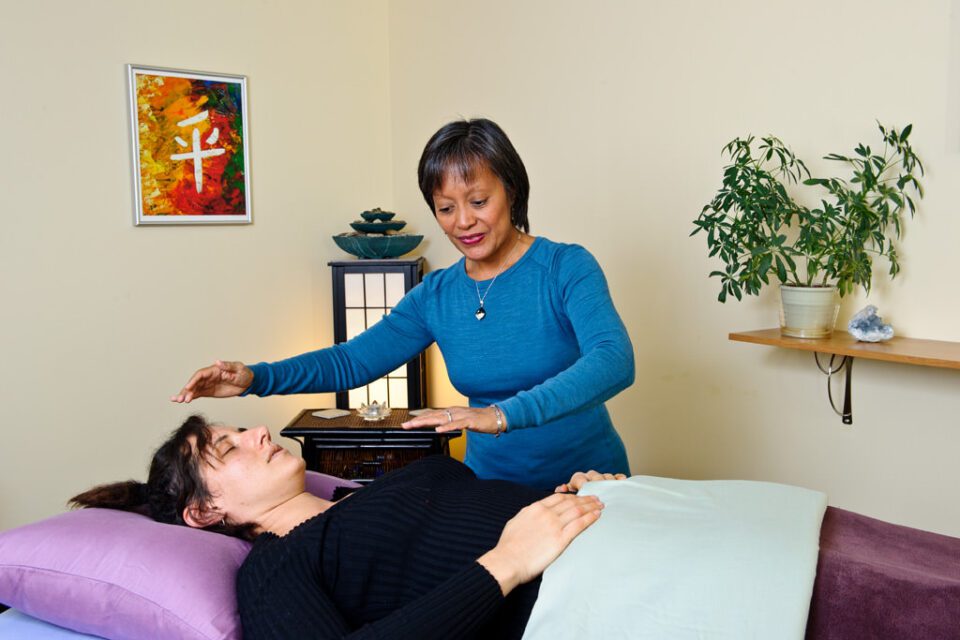 While some of the thoughts in this article will apply to photographers and videographers, others may not. Since many readers of Photography Life have businesses, or work at businesses outside of photography, I'm hopeful that at least some of the content will apply to many readers.
Everything Starts with Clients
Regardless of the business that each of us is in, every single one only exists to serve the needs of clients. Since my wife and I first incorporated our business 25 years ago we never defined it in terms of 'what we have to sell', but rather in terms of 'what client problems we can help solve'. On the surface this distinction may not seem profound, but I can tell you that it has been a powerful, guiding principle for each and every service offering/product we have ever created.
It has also guided all of the investments we've made in our business. A good example of this is our online research portal. During the period we were having all of the custom web programming done for this service, we didn't have even one client request to actually warrant the investment. What we did know was that many of our clients had problems that could be at least partially solved by being able to offer them a low-cost, incredibly fast (i.e. same day implementation), and fully customized online research capability. Since its launch in June of 2006 we have done numerous client projects including employee surveys, marketing studies, rapid opinion gathering from dealer networks, and 360-degree executive feedback assessments to name a few.
If part of your business planning involves developing new products or services don't think about your business at all. Think about the points of pain that clients are experiencing. If you can take away their pain in some way – they'll be happy to give you money for your solution.
Never Deal with Clients Who Will Put You at Financial Risk
A number of years ago I was somewhat involved on the professional speaking circuit. At that time it was quite common for me to work with clients with which I had no previous business relationship. This made doing speaking engagements potentially high risk in terms of receiving payment. Our approach was very straight forward. All engagements were covered by a detailed contract and upon initially booking a speaking engagement a 50% deposit was required. The balance of the contract was payable by certified cheque, and was due before I stepped on stage. Clients were also responsible for all of my travel expenses: airfare, car rentals, hotels etc. If a potential client was not prepared to work with us on these terms we simply would not take the engagement. The results were positive. We always got paid in full for the speaking engagements we accepted and we never had to embarrass a client by refusing to go on stage because of non-payment.
Obviously, there are many other types of situations that can put your business at significant financial risk. We were once asked to respond to an RFP for a massive custom safety poster order. This was for a very well-known multi-national corporation with which we did not have any previous business relationship. We ended up being short-listed on the project with three other companies. At that point we had the opportunity to read the fine print of the potential, final purchase agreement (things had changed numerous times throughout the RPF process). The payment terms were a minimum of 75 days, and that was after all deliveries had been completed throughout North America. Given the length of the production schedule and shipping times that realistically meant a significant outlay of cash with no receipts for almost 5 months. There was no willingness on behalf of the client to accept progressive billings on the project to at least cover some of our material costs. The client's lack of payment flexibility, combined with the amount of financial risk we faced, resulted in us withdrawing from the competition.
If a potential client has no qualms about putting your business at financial risk what else are they prepared to do to you? Which leads to the next point…
Never Waste Time on RFP's
While we do respond to RFP's from our existing clients, as it is often a mandated part of their procurement process, we do not respond to RFP's from organizations unknown to us. Nor do we spend any time actively seeking RFP opportunities. We learned a long time ago that so many RFP's are little more than window dressing for an organization doing some 'price checking' in an attempt to keep their current, preferred supplier honest. I appreciate that RFP's can be a large source of business for many companies. For our small, service-based company we have found that they simply are not worth the time and effort after which to chase. I have a rather jaundiced view of course – but I see responding to an RFP as a low-ball shot in the dark. Plus, I'm not really choosing a client when I respond to an RFP – I'm likely just buying some temporary, low margin business.
Never be Afraid to Turn Down Work
Every one of us who is in the service business whether we're photographers, videographers or some other service provider, is only as good as our last assignment. Taking on work that doesn't fit our expertise and/or not a good match for our equipment is a recipe for client disappointment. I've turned down work in the past and found that, if done properly, it can enhance your reputation with your clients. I've also gone out of my way to help clients find the best solution for their needs if its something I cannot provide at an appropriate quality standard. Many clients now make it a habit to call me when they have a project but are unsure of where to start in terms of finding an appropriate vendor. The conversation usually starts with, "I know this isn't something you do, but I was wondering if you could help us find someone that could…" The upside of helping clients with these types of issues is obvious. When they do have something in your strike zone – you're the first person they call for a solution. Choosing clients that are a fit for your expertise and gear is the best way to build a solid base for return assignments and referral opportunities.
It's OK to Fire a Client
Sometimes we don't select our clients quite well enough and we end up doing work for people that are so difficult and demanding that it causes us far more stress and aggravation than its worth. Or, sometimes we have clients that are chronically late with their payments. Either way, they are prime candidates to be fired so you can free up some time to find better clients with whom to work. Helping a client you've fired find another supplier can help smooth the pain for them.
Trust Your Gut
If you're like me you've had times when you've been in a meeting with a potential new client and something just doesn't feel right. You can't put your finger on it but your gut tells you something is wrong. I've learned to listen to my gut. If it doesn't feel right I turn down the work and move on.
If You Don't Get Paid, You Don't Eat
Managing your accounts receivables and being upfront and open with clients about payment expectations is fundamental to a solid, long-term client relationship. It takes time to follow up on your accounts receivables in a diligent manner, but it helps maintain good cash flow and positive customer relations. Clients who truly respect the work you do for them are happy to pay you promptly. Plus, you get to eat. Another benefit is drastically reducing your write-offs. In over 25 years of business we've only written off one invoice for $87.21. And, that write-off was likely my fault. The client was a pain in the butt. Plus, I didn't listen to my gut and force them to buy additional safety posters on-line like I should have done.
Choose Clients that Understand and Value Your Source of Credibility
When a client gives us their business it is because they have faith in our expertise and knowledge. They trust us to produce a service that at least meets, and hopefully exceeds, their expectations. When clients understand and value our source of credibility, whether it comes from our background in a certain industry, experience in a particular gendre of photography, or some other factor, it takes our relationship into a completely different realm. It is an emotional realm where our clients realize that we do not have any direct competition…we are unique. It has always been my belief that I don't have any competition and that there's lots of work to go around for everyone.
Proactively Choose Future Customers and Use Targeted Referrals
Once we have built up a cadre of satisfied clients we discover that they are actually happy to help us grow our business. By understanding our capabilities and source of credibility, then matching that up with a well-defined definition of our 'ideal client', we can proactively target organizations with which we would like to work. By working through our existing client contacts we can then approach our target client with a proactive referral of personal significance. Being able to make an entry into a potential new client under the halo of one of our existing, strong client relationships is a powerful way to create initial credibility.
As the saying goes, each of us only has one opportunity to make a first impression. Grabbing the telephone and making a cold call – which in my mind is little better than saying "Hi, ya wanna buy some stuff?" – is a waste of time. I'd much rather make my opening statement to that prospective client be something like, "Chuck Jones at ABC Company suggested that I give you a call. I've had a long standing business relationship with Chuck and he thought that I may be able to help you the same way I've been assisting him with…" Assuming that Chuck Jones is a trusted business associate of the target future client our chances of success are significantly improved over making a cold call.
Consider the Reputation of Potential New Clients
For those of us that focus our service with business-to-business clients or in a particular vertical industry it is critical that we consider the reputation of potential new clients. If we choose to do business with clients with poor reputations we can become associated with them and potentially have our reputation tarnished as a result. It has only happened a few times in 25 years, but I have chosen to turn down assignments from potential clients that have poor industry reputations. It cost me some initial revenue and at times has caused some political fallout – but in the long term it was still the right decision to make.
Choose Clients that Understand Confidentiality is a Two-Way Street
Those of us that work primarily in business-to-business and industrial markets will often have situations where 100% confidentiality is critical. Obviously it is important to uphold confidentiality but going one step further can be helpful to strengthen client relationships. On rare occasions where a client may ask a question that could potentially betray a confidential matter (even if for a client in a totally non-competitive industry) reminding the client asking the question that you would not answer a similar question that was posed about them reinforces your commitment to client confidentiality. I've found that only one reminder of this type is usually needed to set the confidentiality bar. It also a long way to reinforce client trust.
Focus on Enjoying Your Business, not Carrying Gold to Your Grave
There's no doubt in my mind that I could have made more money if I hadn't been so selective choosing my clients over the past 25 years. The result would have been a fatter bank account, but I would have paid a heavy price along the way to get it. More client hassles. Doing work I disliked just for the paycheque. Sleepless nights wondering if the business would crater from insufficient cash flow. Hours spent trying to psych myself up to attend a meeting with a client I hated.
I often say to friends that I now have the luxury of only doing work that I enjoy with clients that I genuinely like. While the craggy, old face that looks back at me in the mirror would likely disagree…I think it has helped keep me young…well…at least young at heart.
I'm hoping to be back here with a new article early in the New Year. To all of the fantastic readers here at Photography Life I wish you all a safe, healthy and enjoyable Festive Season! If you haven't dropped by my blog yet maybe you'll have some time during the holiday season…we can have a 'cyber-nog' together.
Article Copyright Thomas Stirr. No use, duplication or reproduction of any kind without written consent.