When you say "wildlife photography," most people will surely think of a camouflaged photographer lurking in a shelter for hours with a fast telephoto lens. But none of that is actually necessary, as you'll see today in my interview with professional wildlife photographer Igor Mikula. He'll reveal some of his secrets of wide-angle wildlife photography today.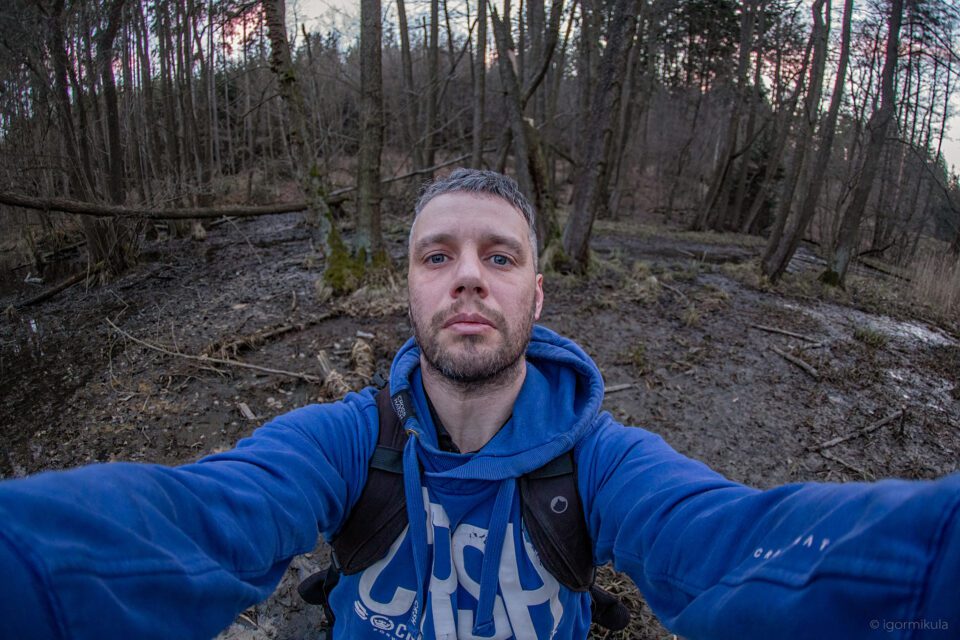 Igor Mikula is an outstanding Slovak photographer whose star shone brightly when he won the main prize in the prestigious Czech Nature Photo competition with his image of a blackbird nest. His work spans two completely different genres. One part is in the studio, where his portrait photos are created. The is his wildlife photography.
If we were to look for one expressive element that connects most of Igor's photographs, both in the studio and the field, it would be his creative use of flash. Today I'll focus on Igor's wildlife photography and learn what makes his photos so powerful.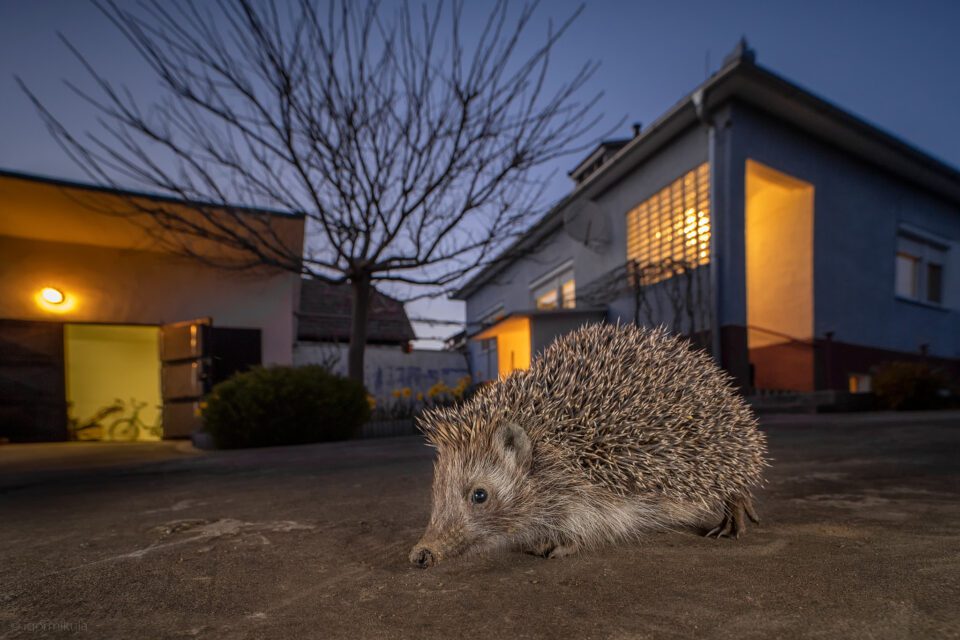 Igor, you're a photographer who became famous for wildlife photography of some of the most common species out there. How is that possible? A major part of wildlife photographers believe that in order to be successful, a photo must show an exceptional animal. Or am I wrong?
Well, Jackson Pollock became famous for a canvas that looks like someone dropped a can of paint on the ground! And that's what I'm counting on. Of course, I'm joking – I like Jackson Pollock. But in my opinion, every animal is special.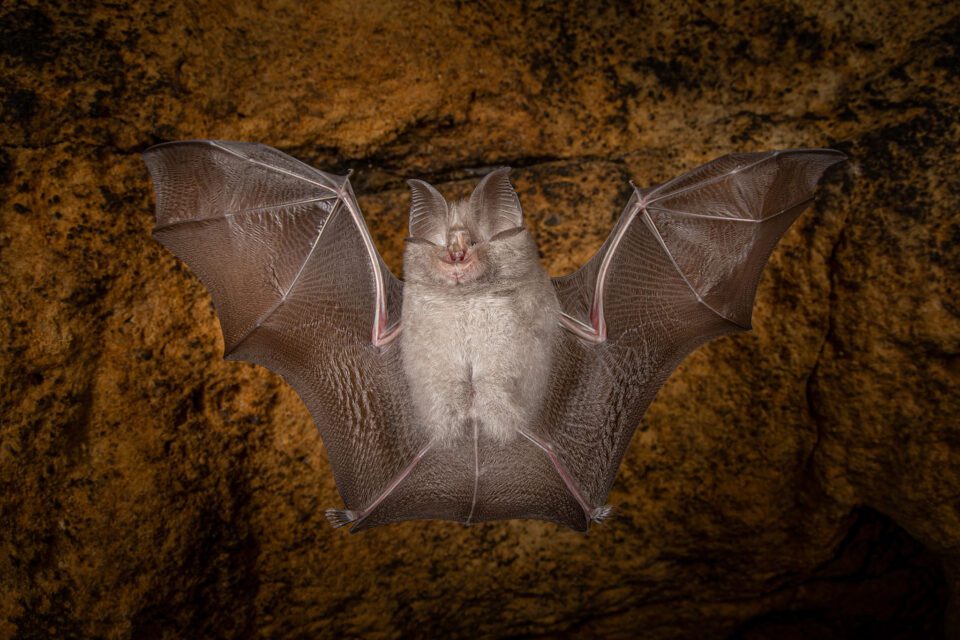 Looking at some of the older photos in your portfolio, it's clear they were taken with a telephoto lens. However, looking at your recent work, the telephoto lens must be gathering dust. Would you ever pick it up again?
You're absolutely right. I still use a telephoto lens, but only occasionally. I've become enchanted with the images created by wide angle lenses and have often told myself that I'm going to sell my longer lenses. In the end it never happened though, because there are still situations where I can't do without it.
For me, the basic focal length for shooting animals is 500mm. What's your go-to focal length today?
For me, the most common focal length is 15mm, but I still carry a variety of lenses ranging from 15 to 560mm in my backpack.
Why do you choose such a short focal length?
I choose it primarily to be able to incorporate as much of the environment in which the animal lives into the image as possible. I find this perspective more interesting than images with blurred backgrounds.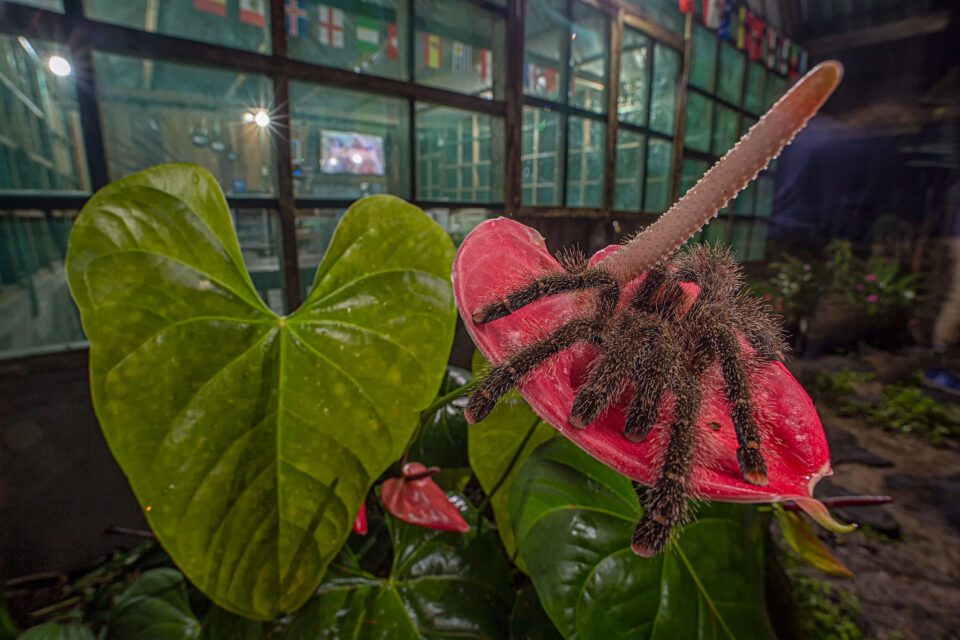 This is really miles away from a typical wildlife photographer's approach. To shoot this wide, do you have to make any adjustments to the type of animals that you photograph?
To tell you the truth, I didn't change the type of animals to photograph. I like all animals and I take pictures of almost everything, even birds at wide angles. But amphibians and reptiles are my favorite group, and since I regularly meet with professional herpetologists, my chance to create a nice photo is all the greater.
As for the complexity of taking photos, for example with snakes it is quite challenging. They're mostly fast and don't give you many opportunities. When it comes to some venomous species, it's even more difficult. On the other hand, I have photos with thirty-second long exposures where the animal didn't even move the whole time.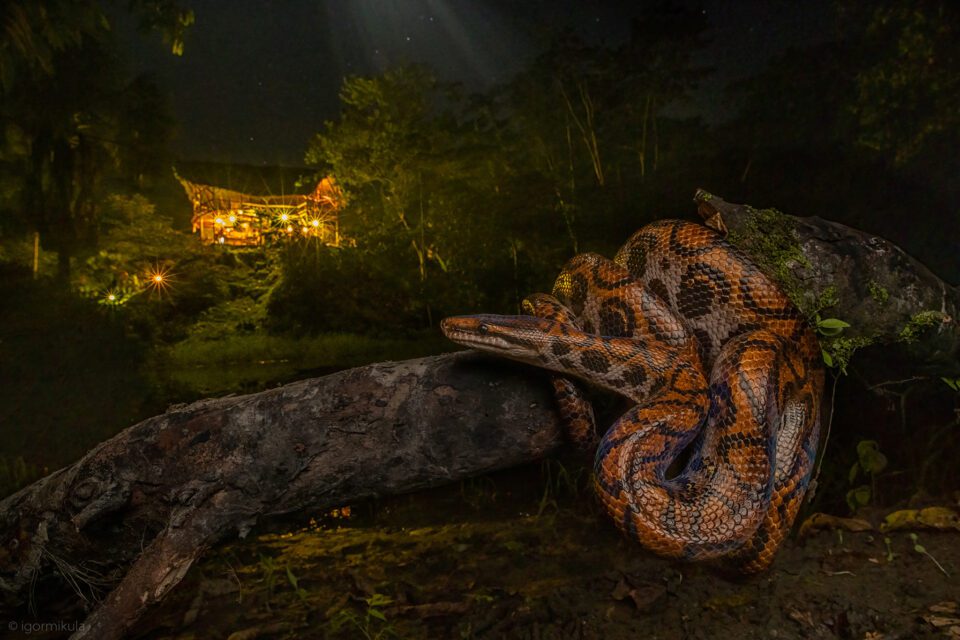 What lenses do you actually use?
I primarily use the Laowa 15mm f/4 Wide Angle Macro 1:1 SHIFT. This lens suits me best for my work. The only downside is that the lens is fully manual, which is a bit of a drawback when animals are moving. I also use the Tokina 10-17mm f/3.5-4.5 AT-X 107 AF DX Fisheye Lens. The lens is designed for an APS-C sensor, but it works on full-frame when zoomed in. Occasionally chromatic aberration will show up on both of these lenses, but that can be removed in post-processing.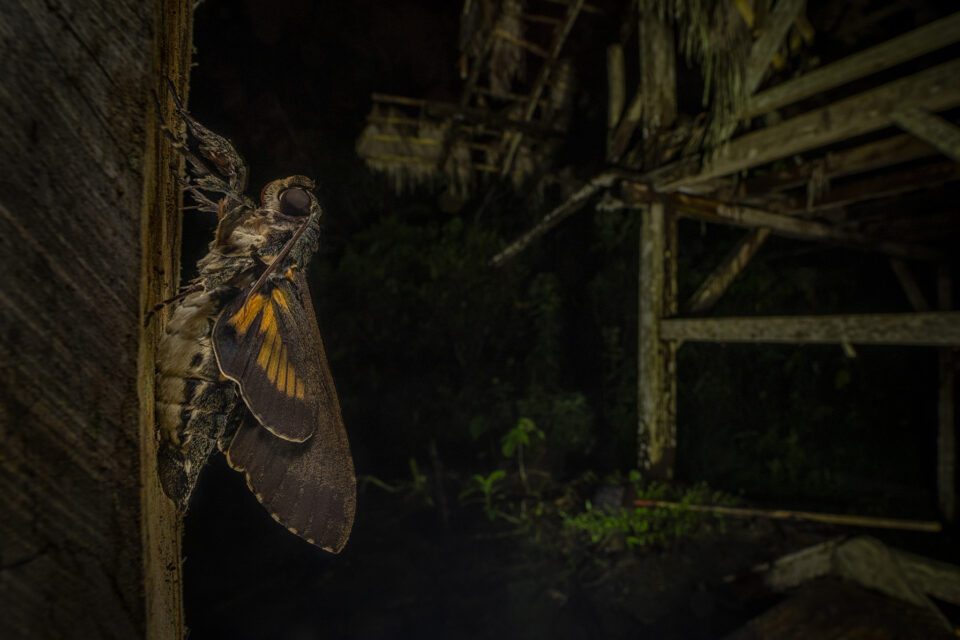 In many of your photos, the animal is in the context of a manmade environment, or there are buildings in the background. In other words, humans are often indirectly represented in your wildlife photographs. Why is that?
It started when I took one of my first wide-angle photos of Mareeba Rock-wallaby in Australia. I incorporated the lodge where we were staying into the image. Then when I saw it on my computer, I knew this was the way my work was going to go – to show people that animals are increasingly living in our immediate vicinity and that we are the ones taking away their natural habitat.
Animals cannot say: "Hey buddy, don't build your house here, I already live here." They have no choice but to adapt to us and live with us in a kind of symbiosis. Given that we are an extremely invasive species from their perspective, one small thing we can do for them is to try living with them, too.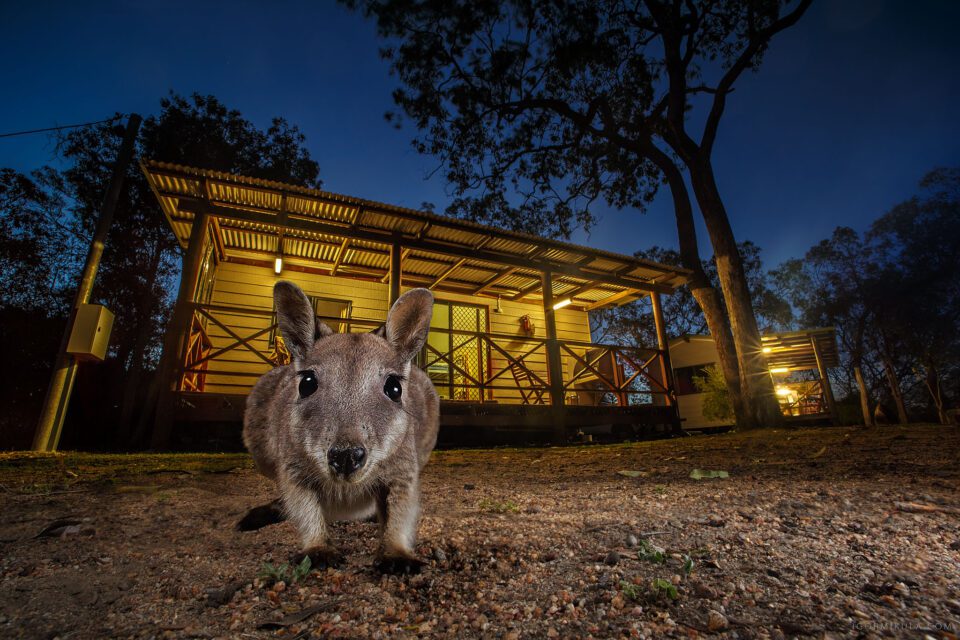 I mentioned earlier that you often use artificial light. What makes you do that?
I often shoot at night, where a source of artificial light is essential. Then, during the day, I use it to brighten up shadows or dark parts of the scene. I think well-diffused light is desirable for an image, and I should note that I'm still learning new and new things when it comes to lighting as well.
What does your light system look like? If I want to light my photos like Igor Mikula, what should I get for that?
I currently have four Youngnuo speedlite YN560 flashes and two Godox TT350 flashes. They're all very cheap, but effective flashes. And then I have a variety of stands, handles, arms and diffusers of different shapes and sizes.
Speaking of gear, how about a camera? Do you still use a DSLR?
Besides the Canon EOS R5, I still use the EOS 5D Mark III as a backup camera and the EOS 5D Mark II in my camera traps. No need to change what already works.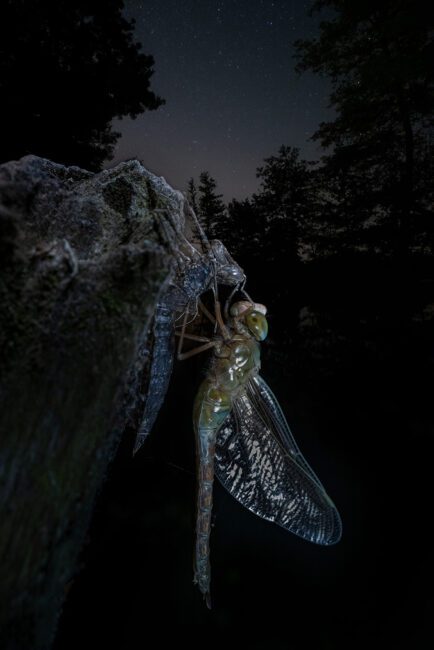 If you were to compare, what is the biggest benefit of mirrorless cameras compared to DSLRs for you and your work? Is there anything that you miss?
Probably the biggest benefit for my work is the tilting display. Up until now, I've always been lying in the dirt. It's funny – since I was used to it, even now I occasionally catch myself actually lying down when I don't have to. The eye detection autofocus is also nice.
I don't like changes that much, so I hope the EOS R5 body will last me for many years like my 5D Mark III did. It's probably quite a cliché, but personally I think a good photo is not about the best camera, but about the will to realize your ideas – and also about luck. We all know how unpredictable nature is, but sometimes it just comes out completely by chance.
Igor, you have already revealed what equipment you have in your backpack, but I have no idea how you take your photos in the field. Could you please pick two or three photos from your portfolio and describe how they were taken?
Absolutely, here are three images as an illustration. For the first example, I would like to present a photo of a Common Toad (Bufo bufo), which I photographed on the road a few meters from my house. Every year during the spring migration, I collect frogs traveling across a busy road and carry them to the other side. This way we prevent the death of these animals.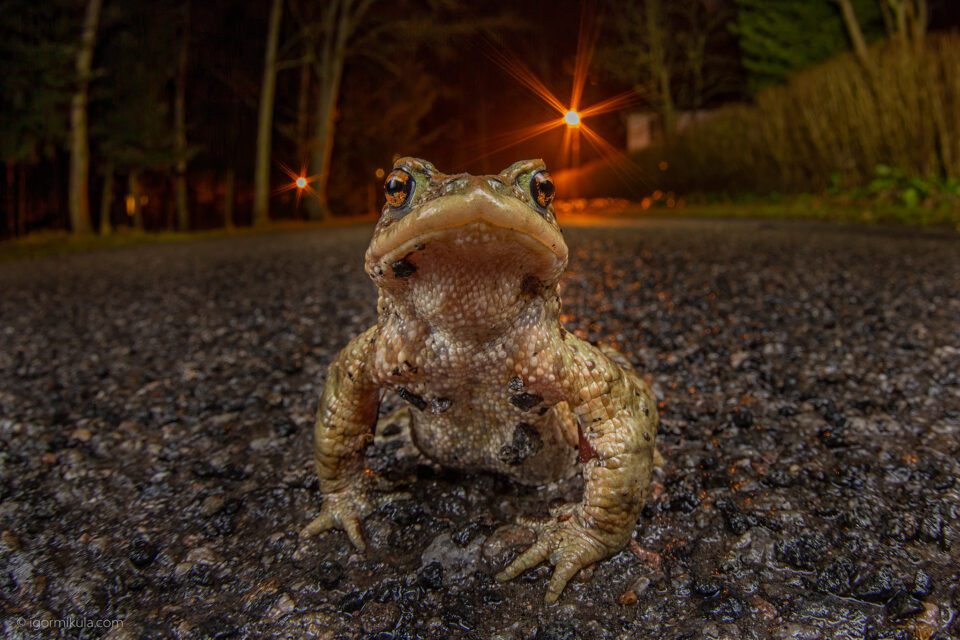 You'll notice some unusual camera settings for the photo above. The male toad didn't move during the 30 second exposure, which let me gather a lot of ambient light. I was able to use a narrow aperture of f/18 to get more depth of field. I flashed the subject from two sides at a 45 degree angle. After the photo was taken, I moved him across the road to safety!
The second example is a photo of a Slender-legged tree frog (Osteocephalus verruciger) that I took in the Ecuadorian Amazon. Here I used a slightly different lighting technique, although the exposure values were surprisingly the same as the first photo. The frog sat motionless on the railing by the dining room of our hostel. I put the camera on a tripod. During the long exposure, I sort of circled the frog with the flash to get even light. I then used a flashlight to illuminate some of the ground in the distance.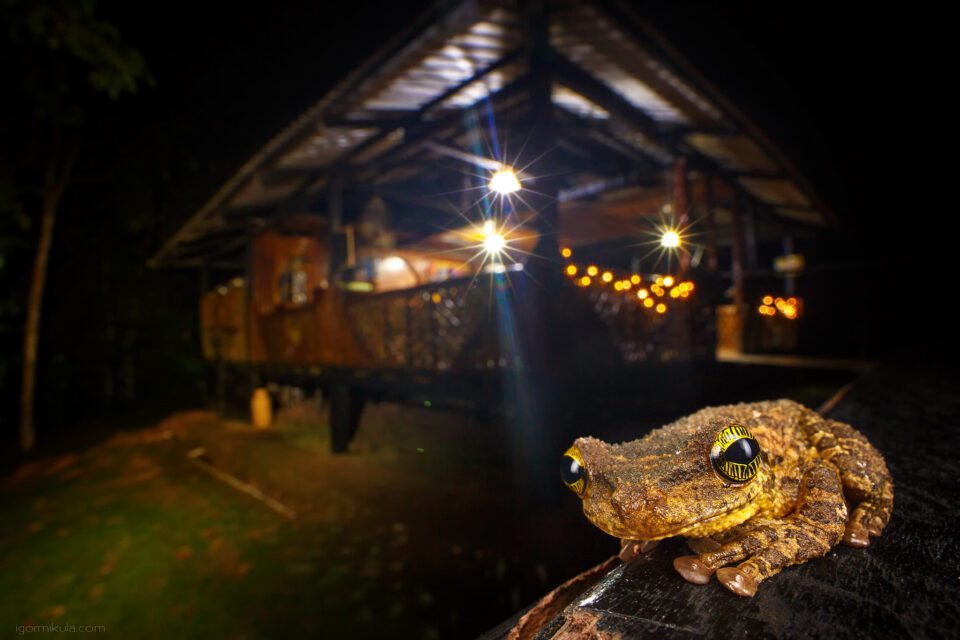 And the last example is a photo of a female blackbird (Turdus merula) and her family. This bird has been nesting on the toilet window of my friend's cottage for several years. They are quite accustomed to human presence, and so I decided to try to photograph them.
I set up a ladder away from the nest and observed the birds to see if mounting a camera would bother them in any way. It only bothered them in the sense that they started using the ladder as a new perch! So I put up an old pot near the nest and put my camera on top. This didn't cause them any anxiety either. The lighting was simple with just an on-camera flash. Using a remote shutter release, I exposed about 20 shots from the distance.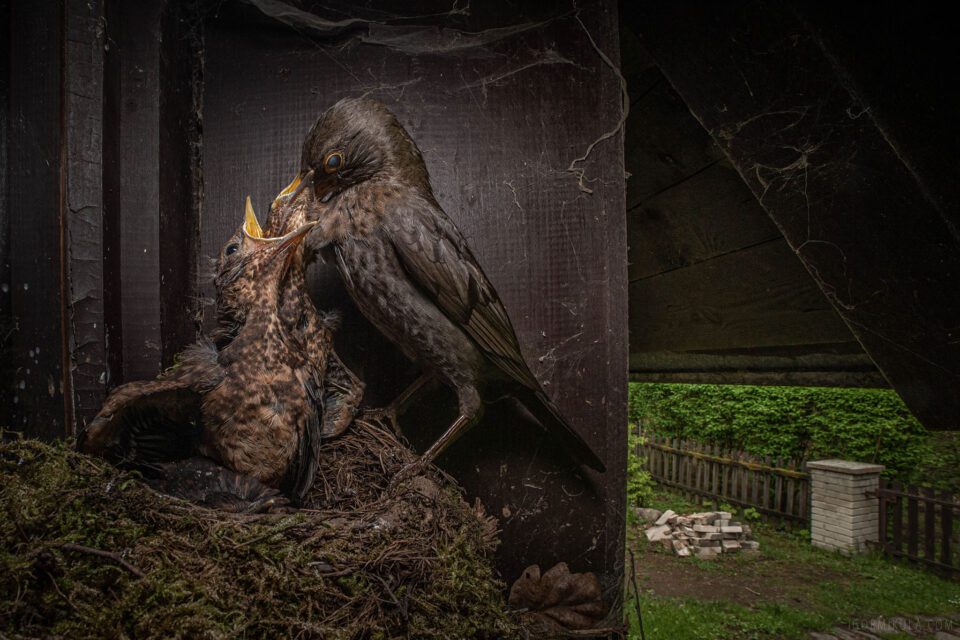 That's fantastic! I love these stories. I think a lot of people will agree with me on that. By the way, some of the animals in your photos can be potentially dangerous. How do you photograph a venomous snake from a few inches away?
I don't have that many venomous snakes, but as I mentioned before, I often go out into the field or on my expeditions with herpetologists. With the venomous snakes that they are studying, they know how to handle them properly, with Kevlar gloves and so on. I prefer to photograph those from a distance with a remote trigger!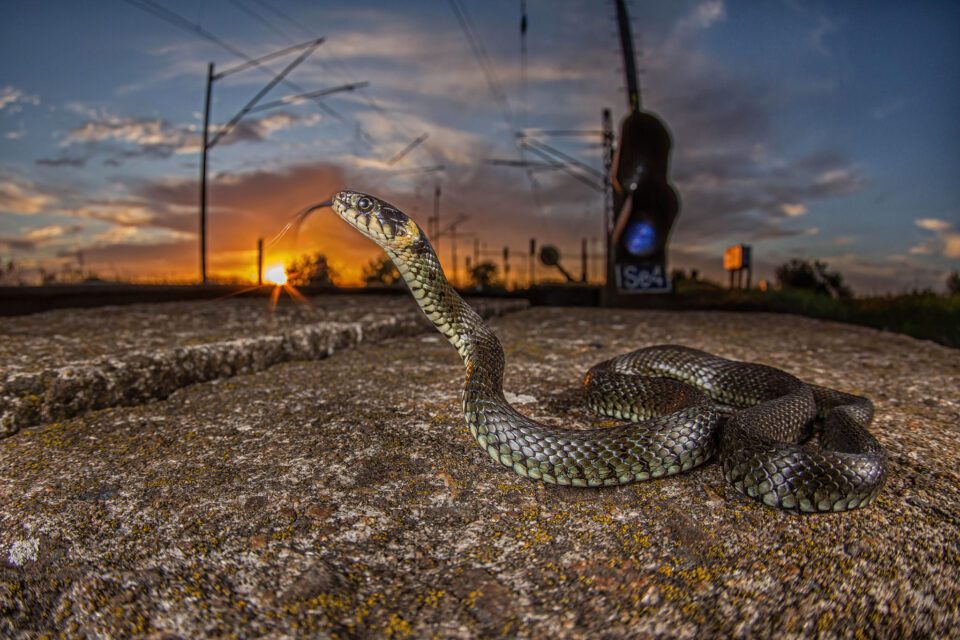 How do you find your animals to photograph?
Searching is half the success, so I devote a large part of my preparation to studying the locations I would like to go to. I spend hours at the PC researching maps, coordinates, diversity, and nearby accommodations. Then I send out emails and gather more information from friends or colleagues who are happy to give me good locations. Once I have this whole lengthy process behind me, and I arrive at my dream location, the second phase begins which is the field scouting.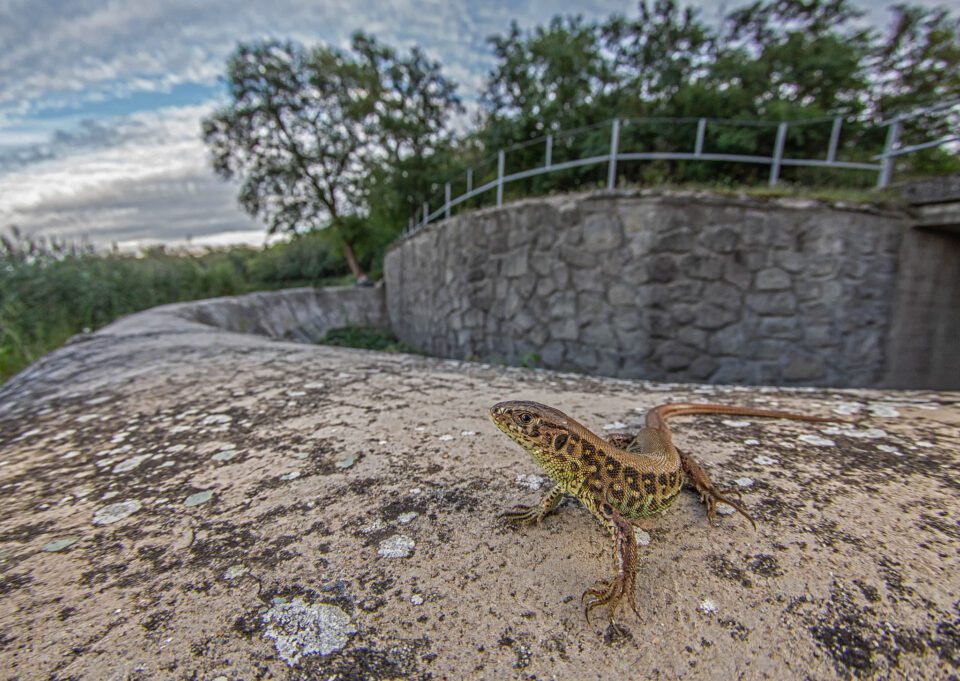 I know you have a strong conservationist spirit. The amphibians that you love to photograph are among the most endangered vertebrates on Earth in recent times due to a number of factors. In the time you've been photographing, do you see any dynamics in what's happening to frog populations at home or around the world?
It is hard to say about broader patterns since I am not an expert. As a layman, though, I map places where Common Toad used to reproduce. In recent years, I have seen a decline. It could be due to several factors, such as the higher population of ducks nearby (fed by hunters) that eat frogs and tadpoles. Then there is, for example, the fungal disease chytridiomycosis, which is decimating entire populations of amphibians around the world. It is alarming that there are probably still many species on earth that will become extinct before we even know about them.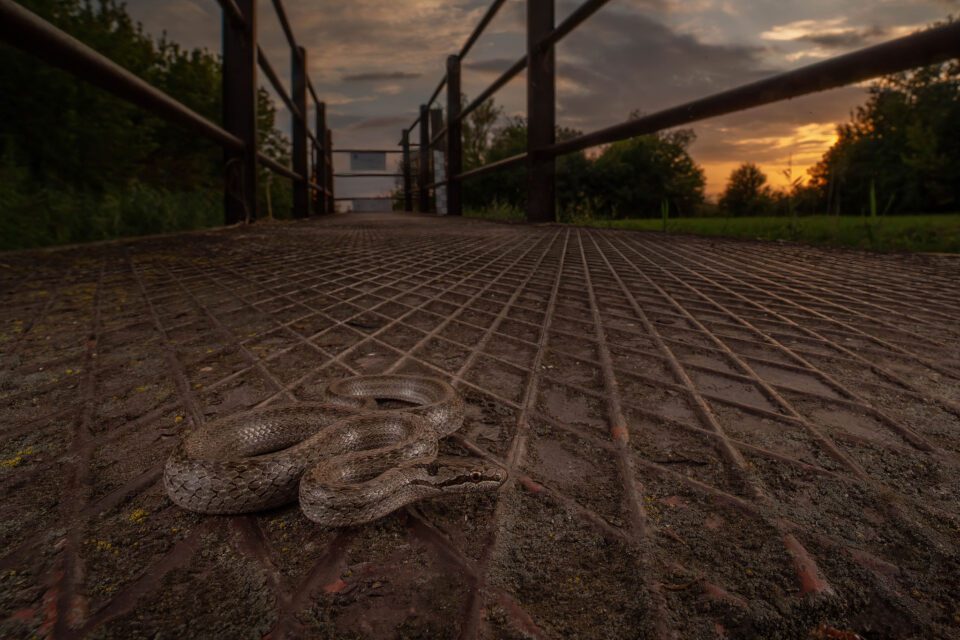 My experience is, in the last fifteen years, the Amazonian forest has gotten very quiet at night. It used to be a deafening cacophony of amphibians. Do you think that your photos, or photography as a medium, can somehow help reverse this negative trend?
It is one of my goals. To show people through photography the beauty of these animals and explain their role in the ecosystem. It's a long process. It's hard to change the minds of adults, so I'm trying to educate the children at least. Right now I'm doing lectures for elementary schools around where I live.
Getting back to some stories and adventures, your last expedition took you to Colombia. Where will it be next?
My next trip is planned a bit unconventionally to Europe. Specifically to the Zaragoza area in Spain, where a nice man rescues animals that – due to lack of moisture – often end up in various concrete tanks that hold water. The problem is that it is then impossible to climb out of these traps, and the animals will die there. Next I was planning Asia, maybe Thailand, and sometime in the winter probably Colombia again. But it's all very uncertain.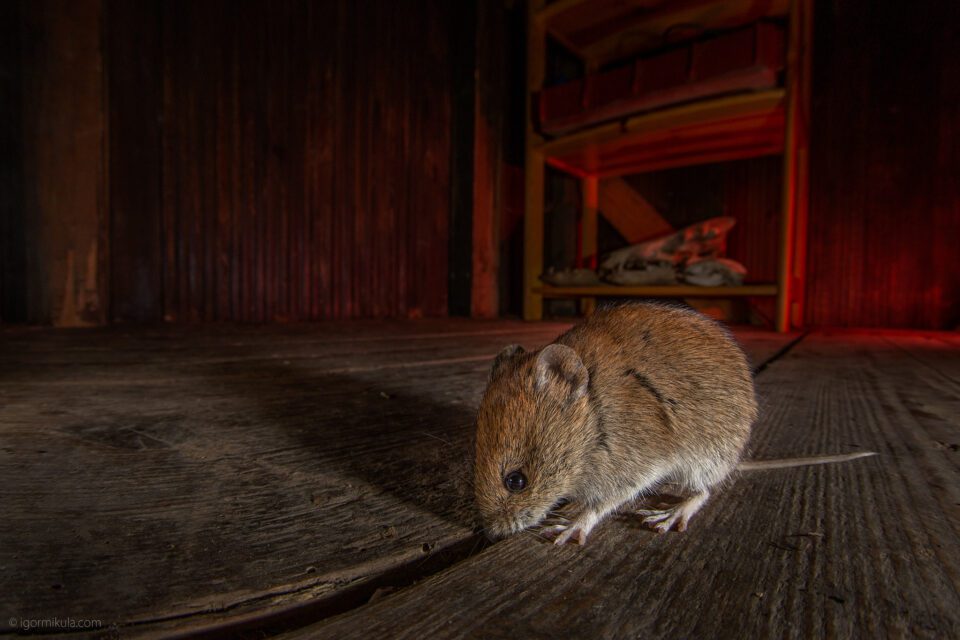 What is it about Colombia that captivates you so much that you keep going back? Do you have any projects in the works there?
I fell in love with Colombia mainly because of its friendly people. It fascinates me that even the poorer people there still smile, unlike some of us. Many times it happened to me there that someone came to me completely selflessly, brought me a beer, and told me about his life. Then, of course, there's the huge species diversity in this country, the plethora of habitats, of which I've only visited a fraction, and last but not least, the cultures and people. Colombia itself is one big project with unlimited possibilities, so I don't have anything specific to call a project here.
If you closed your eyes and fell asleep, what photo would pop into your head as a dream photograph? Do you have some kind of holy grail?
I probably don't have anything specific. I always kind of adapt it to the situation and the possibilities that the location offers.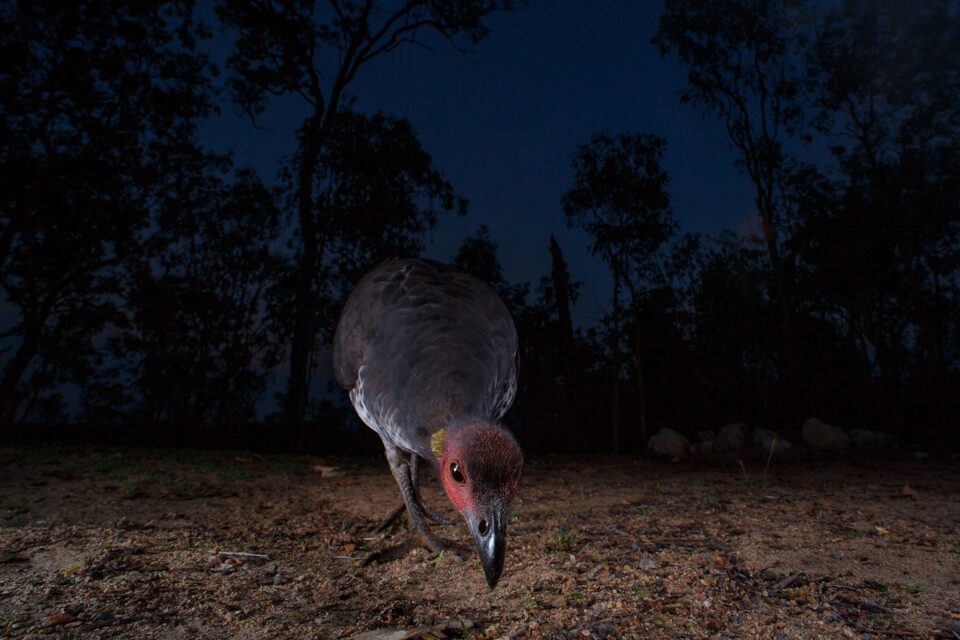 Thank you so much for your engaging story and for sharing your secrets of professional photography.
I would like to thank you for a nice interview and say hello to your readers. Have a good time, and be good not only to yourself, but also to nature. And maybe sometime I will see you in some nice place on Earth.