Summer is usually the season for air shows and that means yet another reason and opportunity to go out shooting. I had intended to visit the Farnborough Air Show this year but unfortunately an exhaust muffler decided to divorce itself from the underside of my car and reconciling the two became my whole day instead. Undoubtedly there'll be other air shows for me to visit this summer but for now these images here are from previous shows, including the one at Farnborough.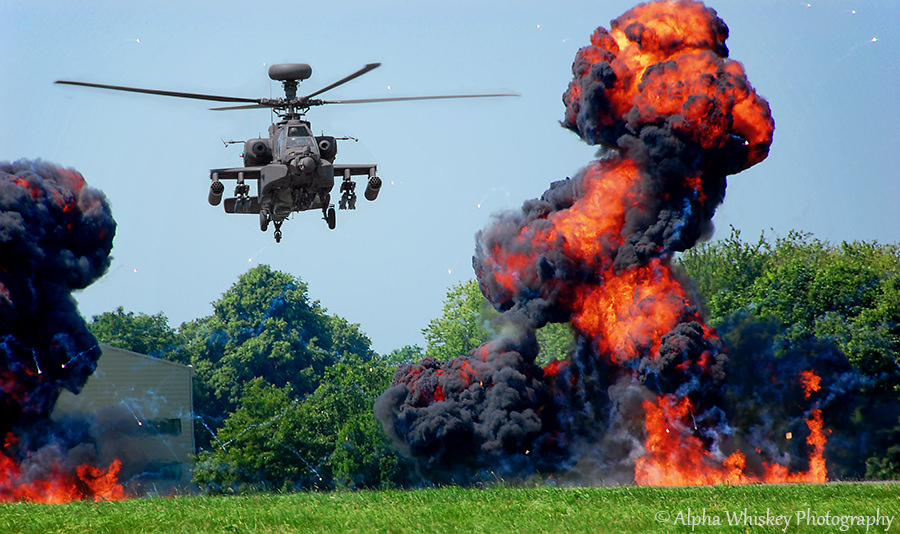 Obviously when you first arrive there'll be plenty of aircraft stationed on the tarmac awaiting your awe and inspection.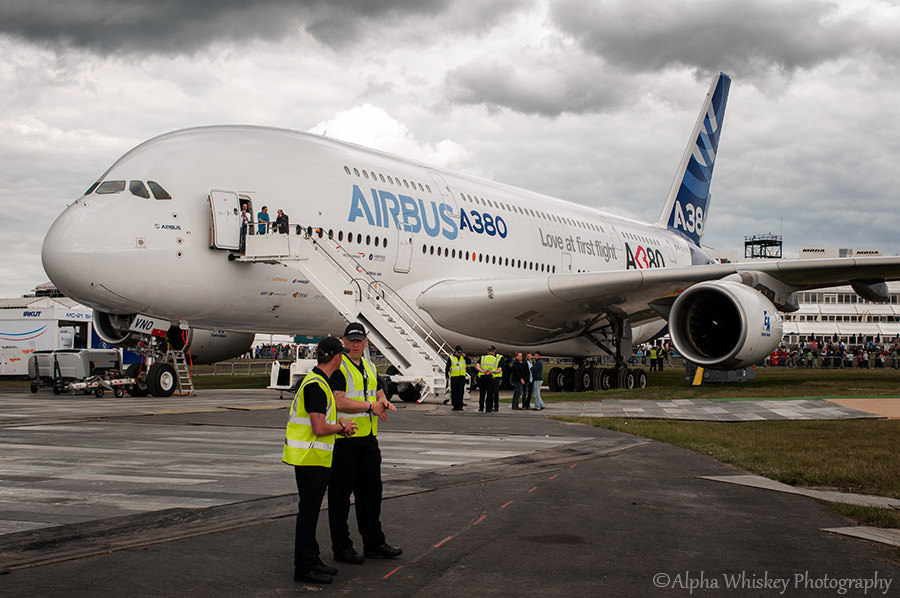 Capture them with any lens or focal length you choose. Perhaps go wide to fit in their entirety but also feel free to zoom into them and fill the frame with just the cockpit or some other detail. Closing in may also help cut out unwanted distractions or people from your shot.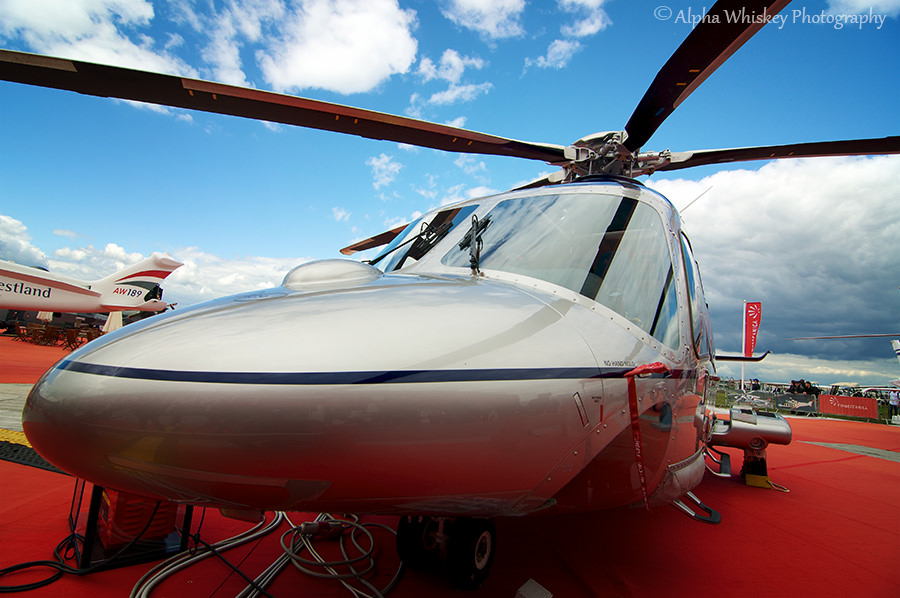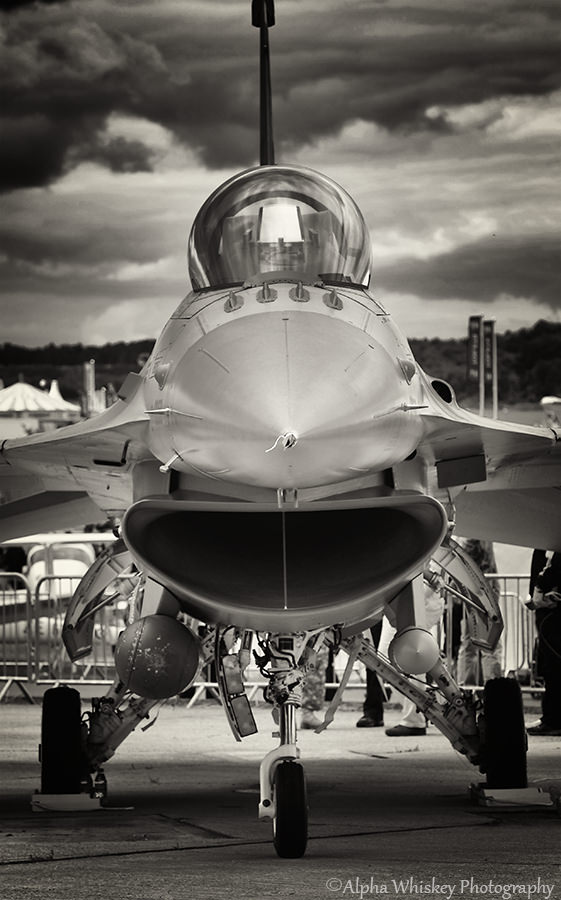 Don't hesitate to find a more interesting angle. There's no rule that says the aircraft have to be captured from the front or the side. Large machines are interesting from a variety of angles, and have plenty of geometry to stimulate your compositional juices.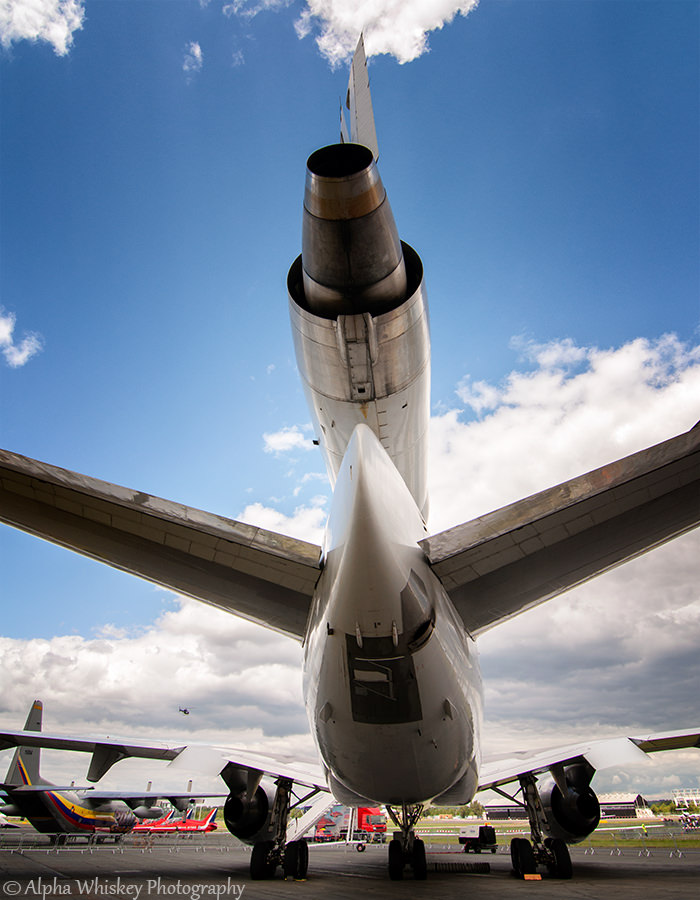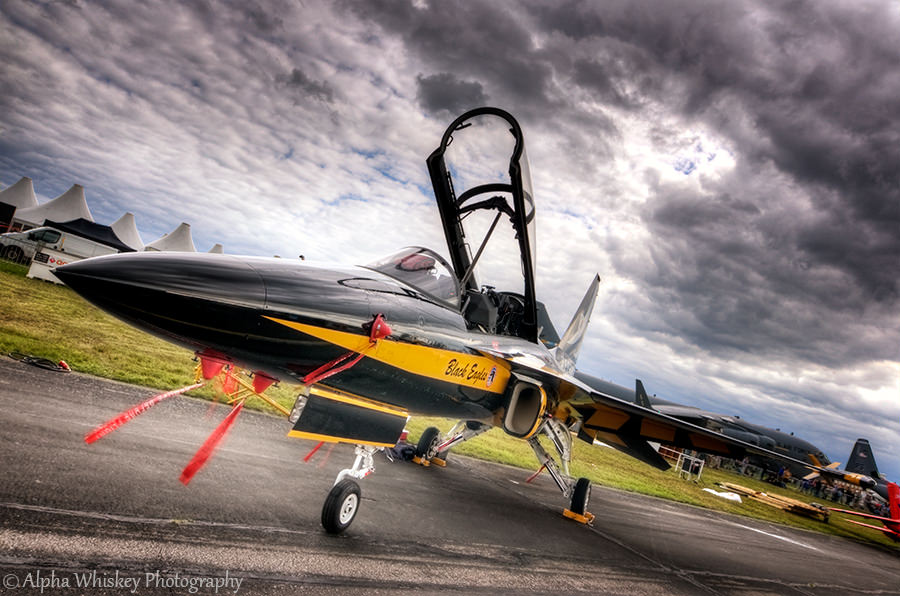 Well, I guess most people really go to these shows to see the planes in the air and I'm certainly no exception.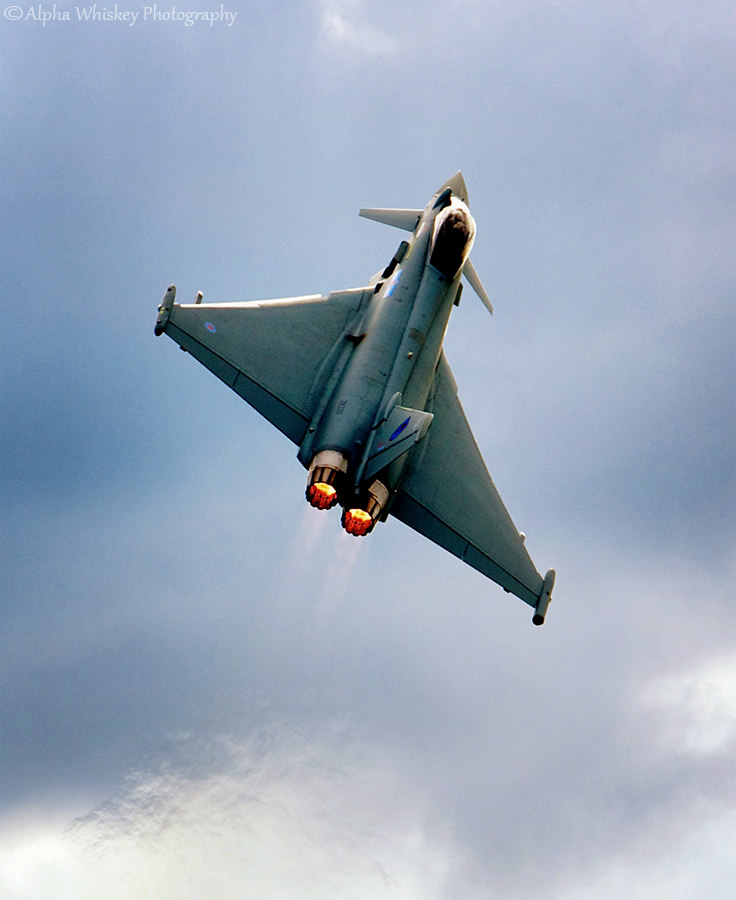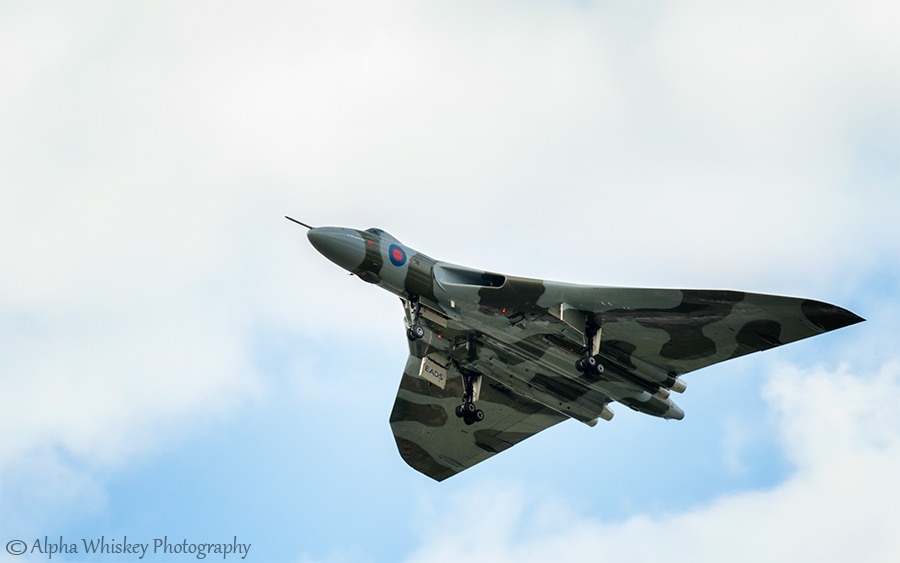 You'll find models old and new(er); supersonic and subsonic. Enjoy the afterburn and the speed, and mind your ears as they scream or hover through the air.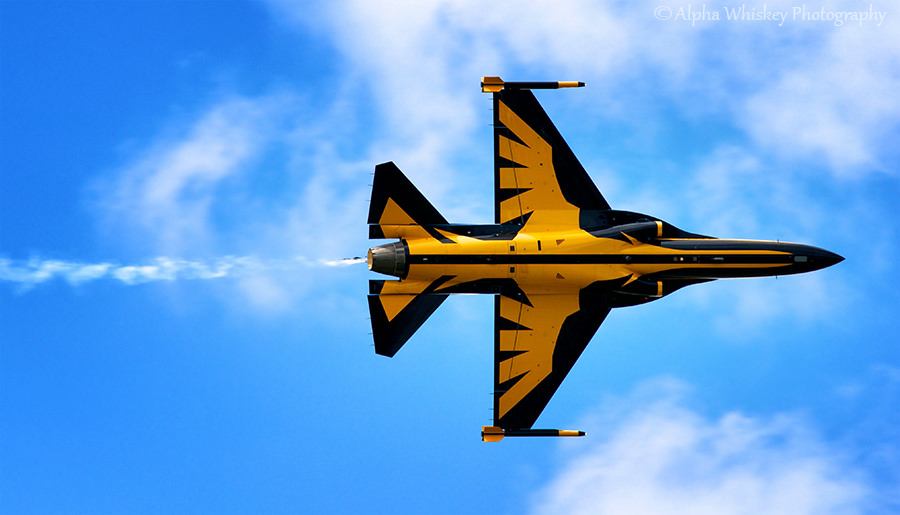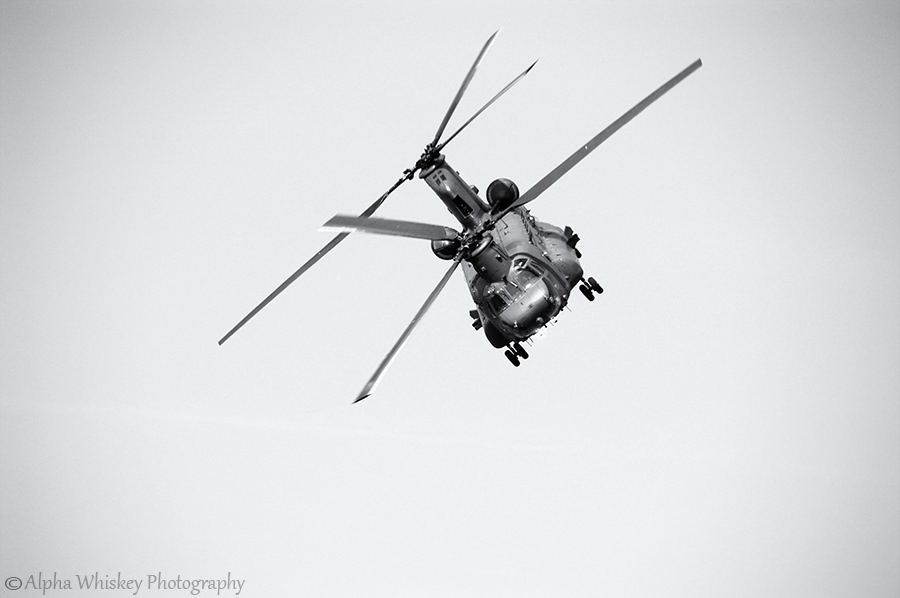 Having a zoom or long focal length obviously helps, and most of these aerial shots were captured with a 200mm F/2.8 lens and teleconverter attached (1.7x). Obviously go longer if you can.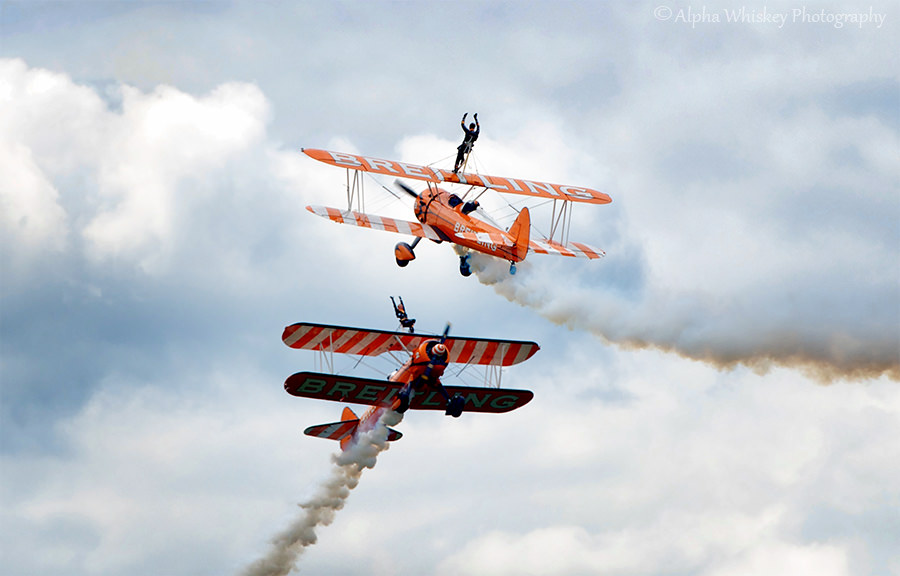 Yes, I captured these with a DSLR and zoom lens but it doesn't have to be a such a heavy set of gear. I've seen many people at these shows with superzoom bridge cameras or compact cameras (laugh all you want) and their results were pretty impressive. Lesser mortals will waste time picking out the technical imperfections of their images but good composition and timing isn't dependent on your gear. And at least they made the effort to get out there and make images. My point is don't be shy about your gear; it's much more fun to go out and shoot than it is to sit at home feeling inadequate about your kit.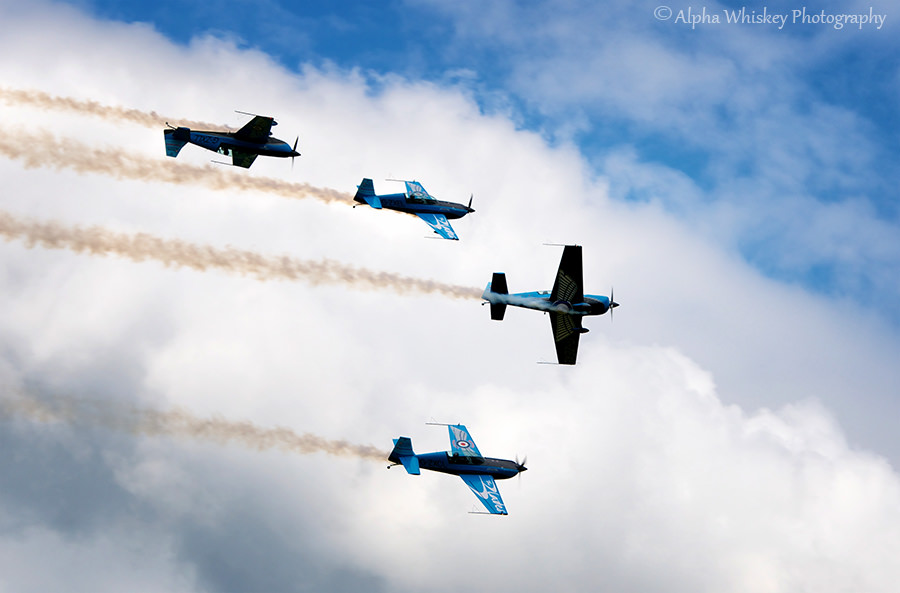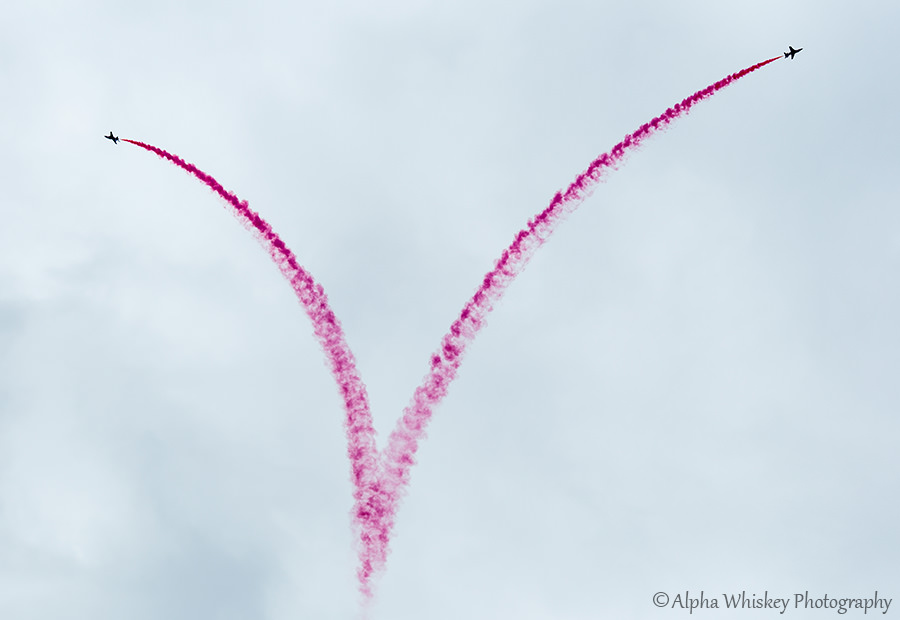 Back to the show and there's plenty of spectacle from the professional display teams, and capturing their trails will give the viewer a sense of movement and direction.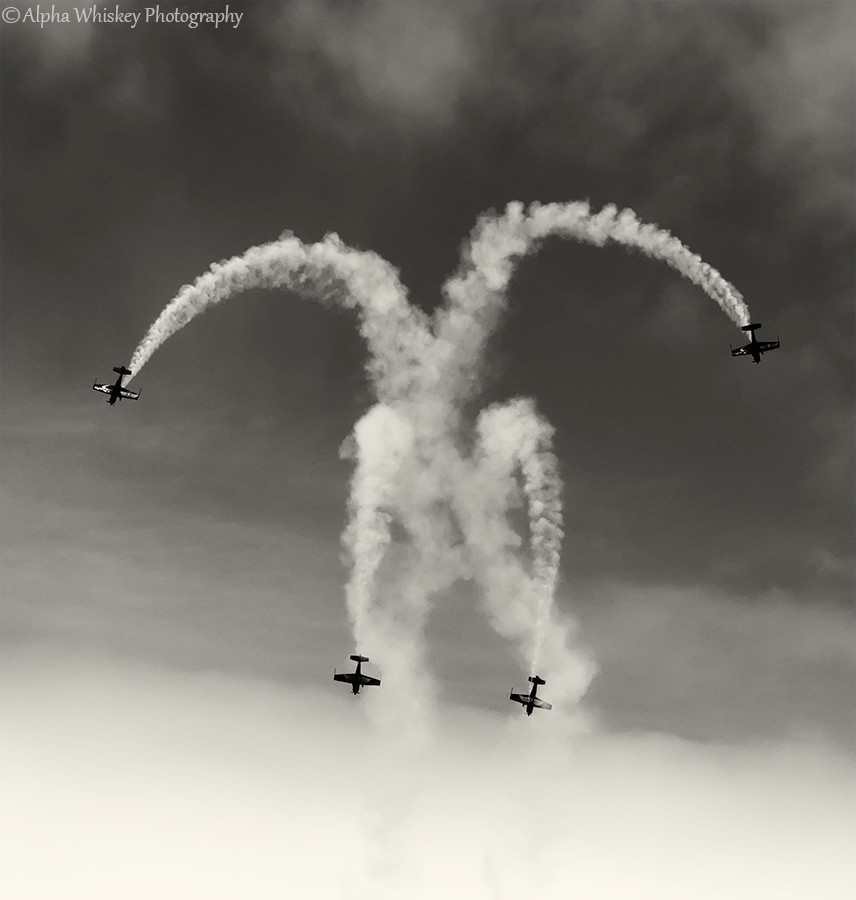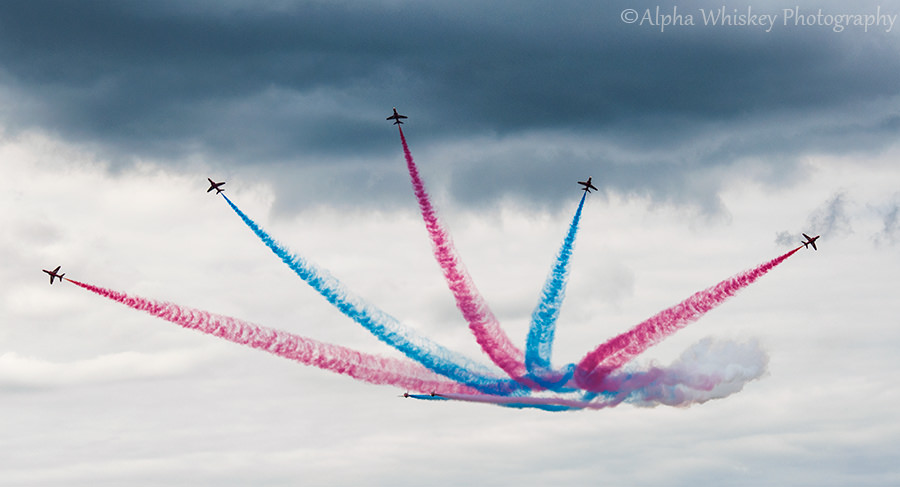 Most of us hope that a summer day will be sunny and warm but don't be too despondent if there's an overcast sky. If anything it will provide a darker background against which to contrast the aircraft and their trails.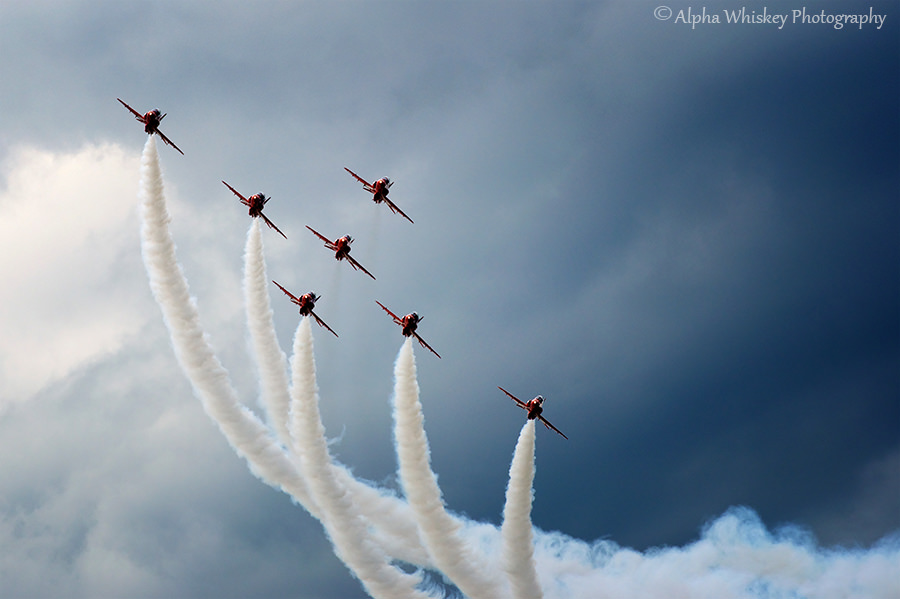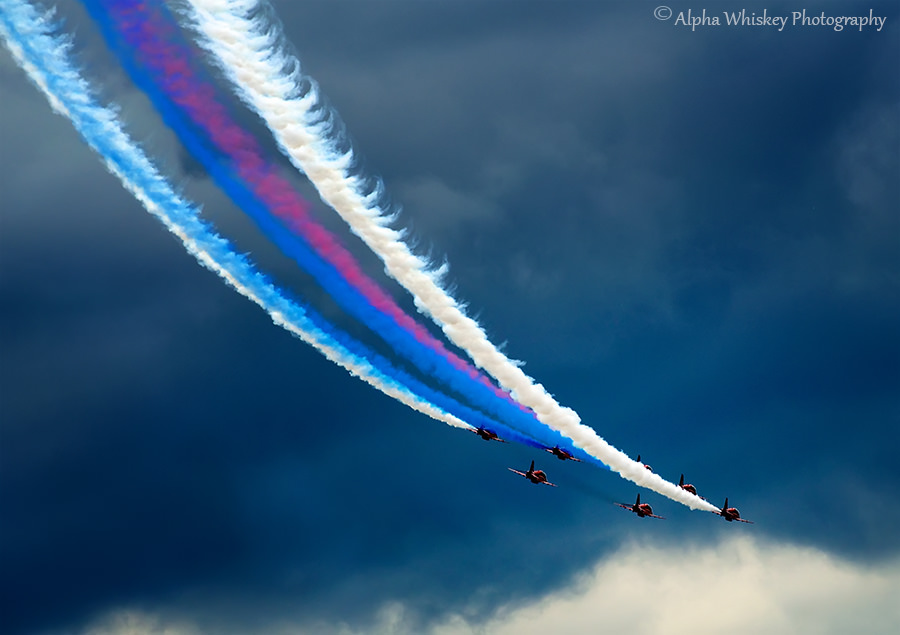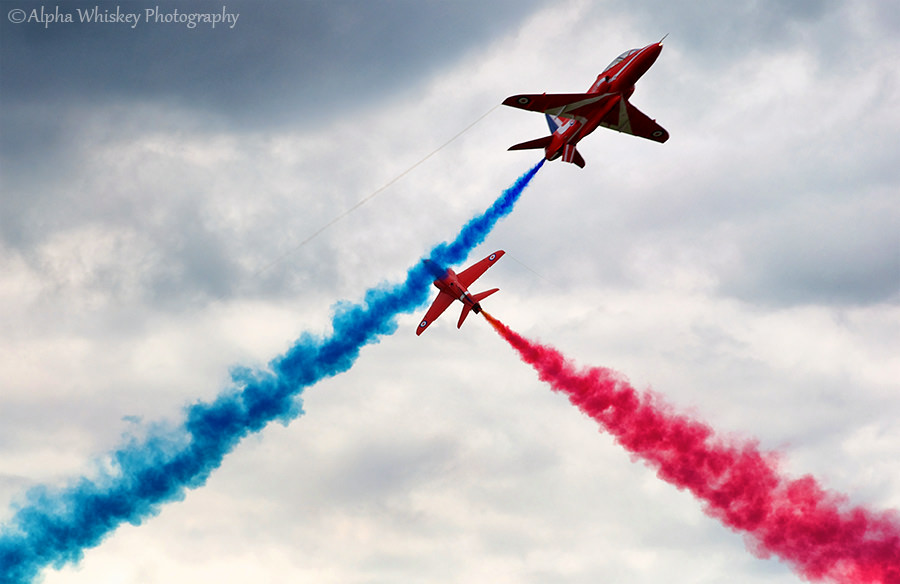 Often at these events, there'll be explosions and such going off. Having a good burst rate on your camera can ensure you get the best shot but carefully choosing your timing can be effective too. Phase detection autofocus is probably the most useful for tracking the aircraft but they are usually enough distance away that even contrast detection systems should be able to keep up focus.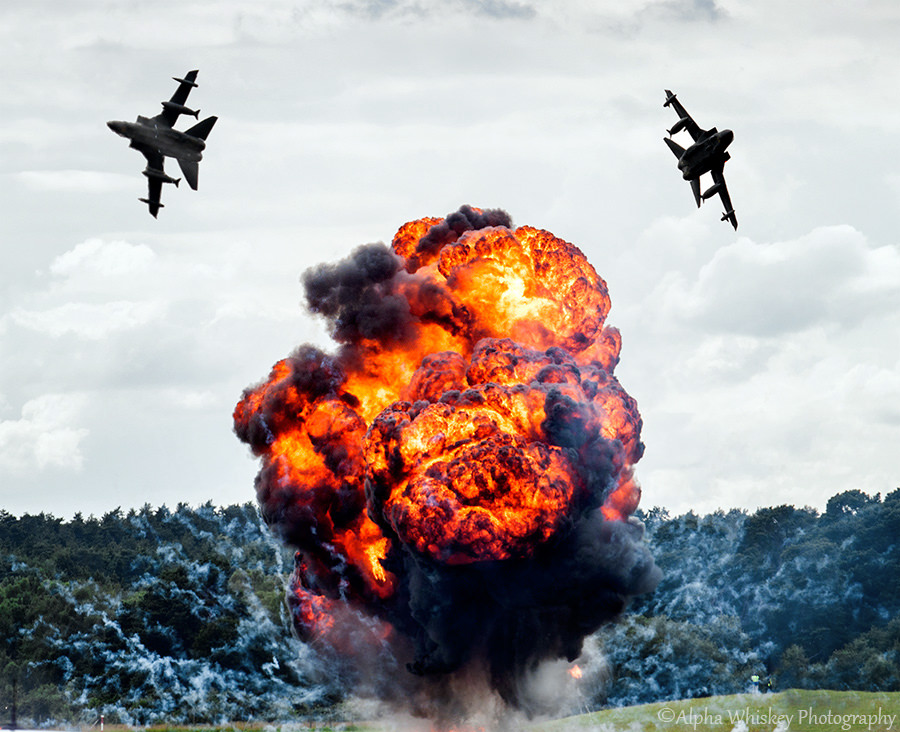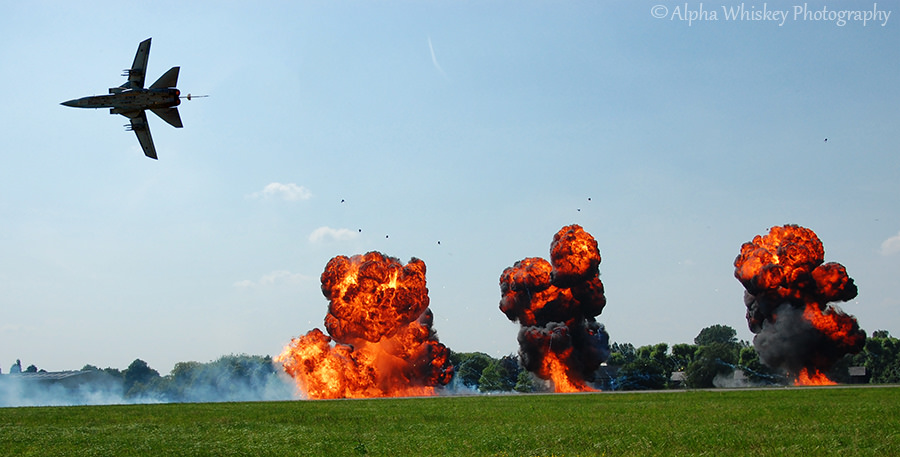 Don't forget there are always plenty of people to photograph too, not just in the planes but on the ground or falling from the sky. One omission of mine here was not to include any close-up candids of pilots, although I'm not much of a portrait shooter. But you'll do that when you go the show, right?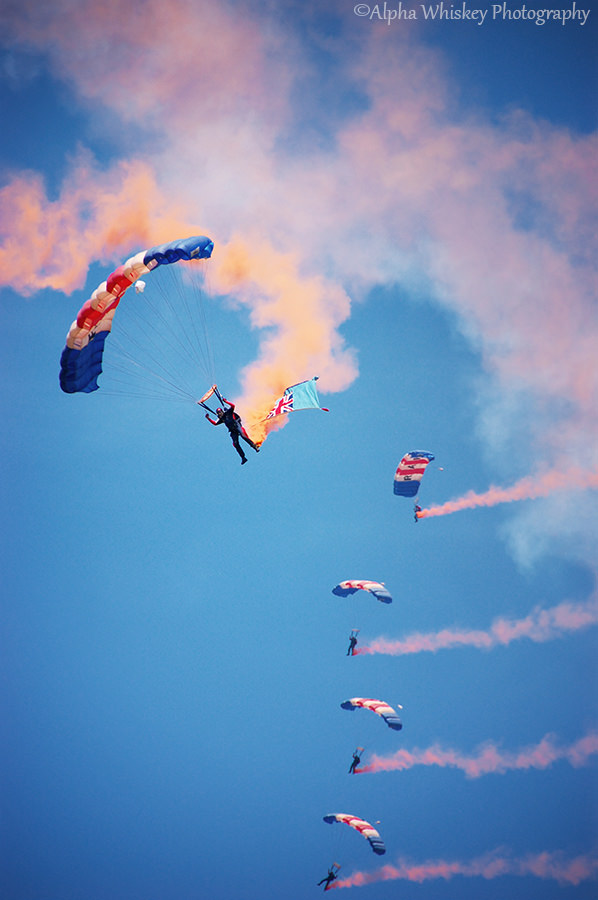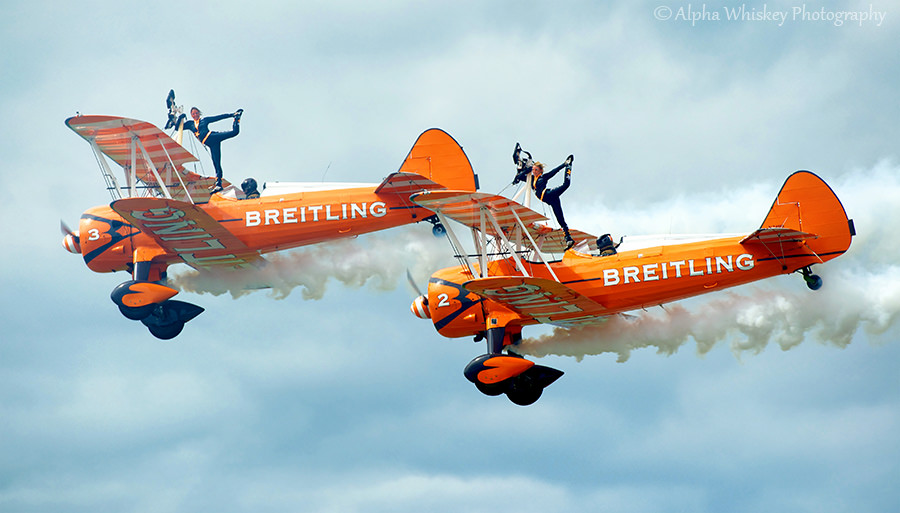 These were processed in Lightroom with basic adjustments to contrast and some selective dodging and burning. Mostly in aperture priority between F/4 and F/8 with the camera choosing the shutter speed (fast enough on a bright day) and between ISOs of 200 and 800.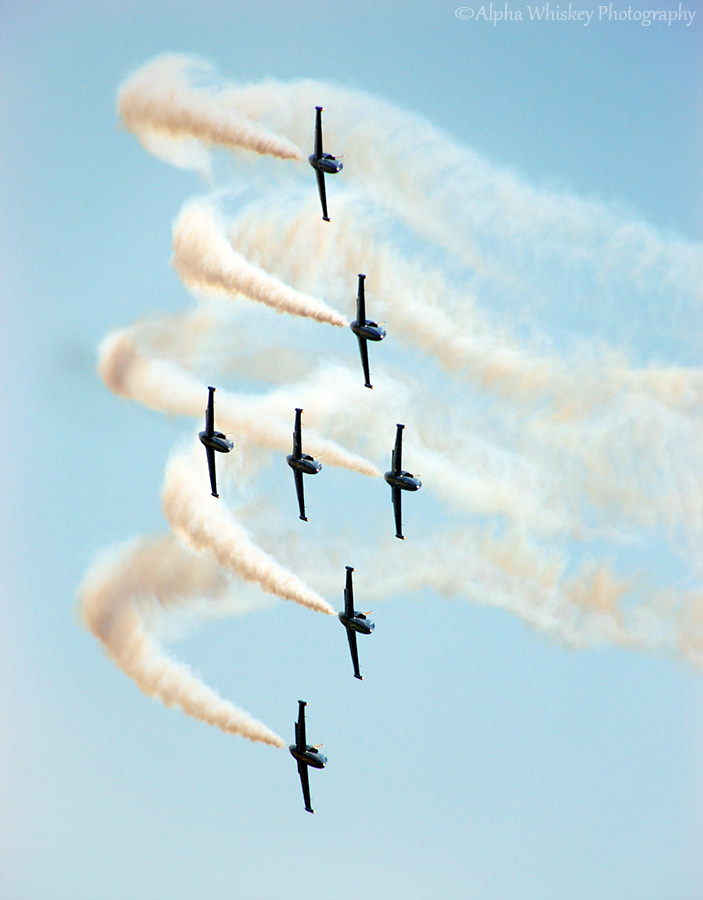 So, anyway, please don't waste too much time worrying or drooling over the latest lens or camera (unless it pleases you to do so!) and how it might make you a better photographer. It won't. The only thing that will do that is practice and going out to shoot. Use these kinds of events as an opportunity, sure, but don't just enjoy them through a viewfinder or LCD screen. Remember to have a good time too.
And if all else fails and you're feeling tired and hungry, you can always find yourself a good dollop of cheese: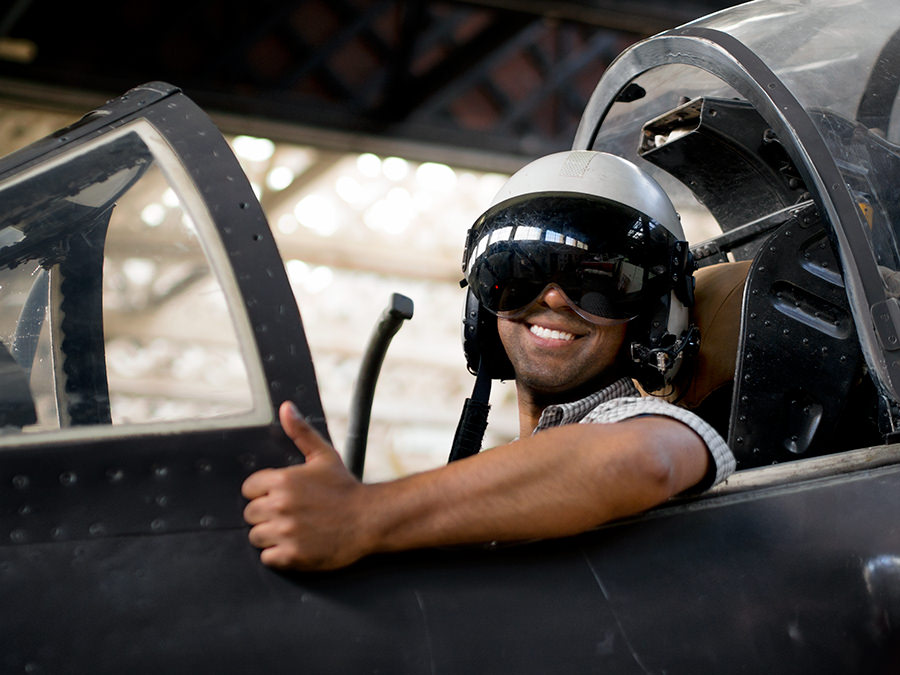 Have fun!