Science has a way of making heads turn away. The more complex it gets, the more abstract it becomes. And if you're not constantly putting effort into working out the fine intricacies of it all, you might just get too overwhelmed to commit any interest to it. Science communication has been around for a while, then, trying to work out different ways to bring people closer to scientific issues. Today, we see an impressive production of films, videos, podcasts, lectures and exhibitions pulling together with that noble mission of demystifying science.
When I was very young, in Brazil, I didn't like science. To me, it was all boring stuff from school. Meaningless words to be memorized and written on homeworks and tests. My school kept throwing environmentalism-related homework at me, but that only made me hate it even more. I didn't really grasp the meaning of it; I just knew that it was getting in the way of me playing with my friends and watching TV.
I did, however, like to say I wanted to be an astronaut when I grew up – an astronaut being a person who puts on a cool suit and looks at cool stuff outside Earth, nothing remotely science-related. I had lots of books with breathtaking pictures from space, and I would stare at them endlessly. Those images, for me, didn't have science written all over them. They didn't put up that barrier. Yet, without me knowing, they were teaching me the most valuable concept of science: the awe and drive to seek understanding of it all.
A few years later, my parents would constantly try to take me on hiking trips, but all I saw around me was boring bush and cold water. I would much rather stay home playing my GameBoy. It wasn't until my father gave me a camera that I actually saw what I was looking at. It began as a way for us to spend our weekends together; he is a photographer, and he was teaching me to take photos. I remember the first time I travelled with him once I had truly gotten into photography: it was a hike in the bush like many others, but this time it was like nature was speaking to me. That experience, and the ones that followed it, cultivated my interest in science from a not-so-conventional angle. I developed a deep admiration and respect for nature… to the point of me ending up as a science communicator and a professional nature and wildlife photographer.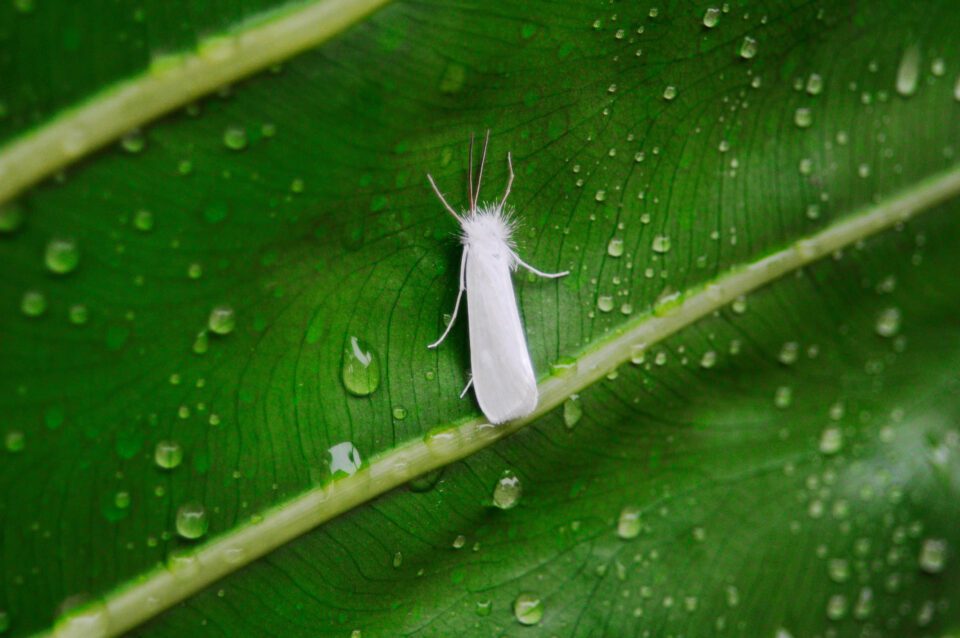 There are two aspects to photography that arguably put it one step ahead of any other means of communicating science. The first is that it conveys a message much more quickly to whoever sees it. Such messages may not be as verbally complete and elaborate as, say, one from a documentary or a lecture. But unlike a video or a film, one needs not sit through several minutes before figuring out what a photo is about, and whether its message is attractive and worth one's attention.
Staring at a photograph will hardly teach anyone about the basic concepts of how a power plant generates electricity, or about the complex movements of plate tectonics, or about natural selection. But it might just bring about that same feeling of awe and interest that the space pictures brought in me when I was a kid. And it might reach even further than any film, lecture, or podcast ever will, because those, more often than not, will scare away people who have no prior interest in science (just as a start, imagine telling a climate change denier to sit through a two-hour movie on global weather patterns; it will hardly change their mind).
Photography may break through that barrier, and, through a kid's book or an Instagram post, find its way to someone who never cared about science or what it stands for at all. That could very well be the starting point of a journey of discoveries.
The care for nature is a prerequisite for any action towards preserving it – and, as a popular Brazilian saying goes, "What the eye doesn't see, the heart doesn't feel." The picture of a majestic jaguar or a breathtaking landscape on your news feed may tell you what no book ever could: look at how amazingly beautiful this is! It exists, it's out there! A good photo will not only say that to your brain, but also to your heart.
It is because of this that scientists and environmental preservation teams are pairing up with photographers. What better way to advertise their work and make people care about it? In the state of São Paulo, in Brazil, private institutions and NGOs are putting considerable efforts into creating reserves to preserve what is left of the once immense Atlantic Forest. World-renowned photographer Luciano Candisani, one of the only Brazilians ever to win the BBC Wildlife Photographer of the Year award, has teamed up with one of these institutions, the Votorantim Reserve, in the State of São Paulo. He developed a unique photographic method with trap cameras to make images of rare animals and takes tourists there on photography workshops. This is a way of showing the preservation work that is being done there to the rest of the country and also to bring people there and see it up close.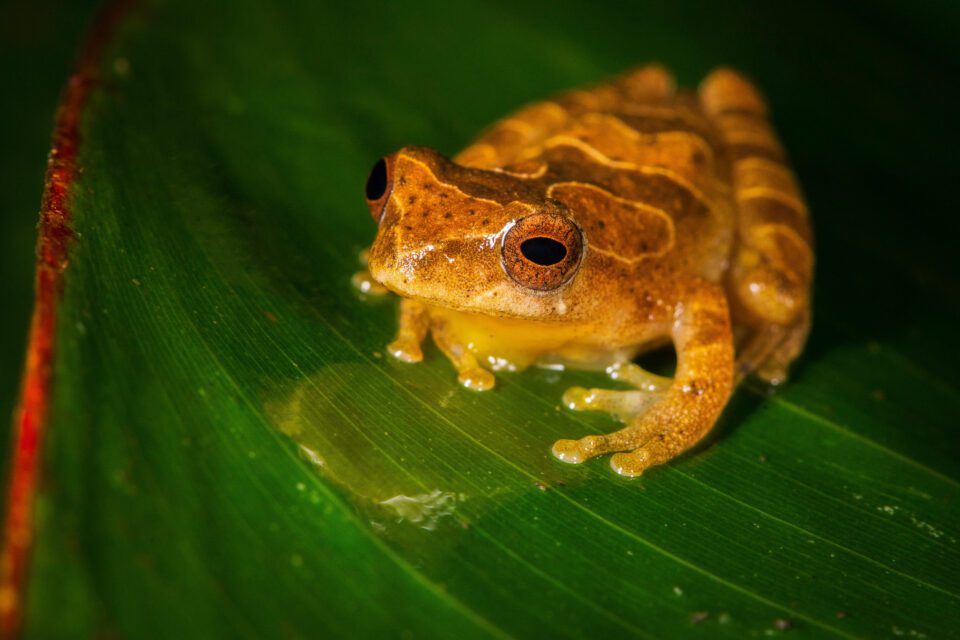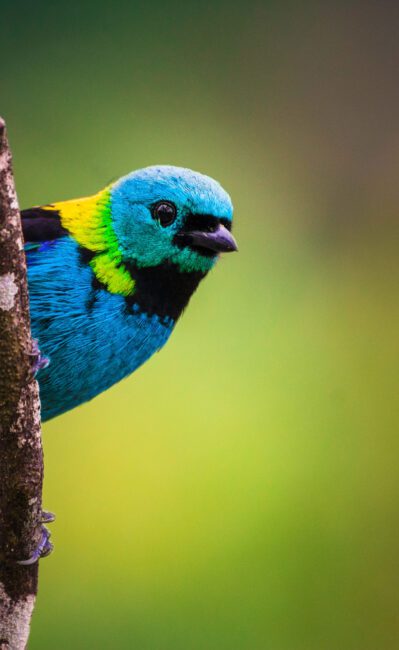 Which brings me to the second advantage of photography: Anyone can be a photographer. A smartphone is all it takes to bring out a person's interest in making images – and, as the latest advertisements for Apple's iPhone show, one is hardly limited by using a phone as their tool to create beautiful pictures. The popularity of nature photography throughout social media networks encourages novices to go out and give photography a go. "Photography helps people see," as said by Berenice Abbott. When it comes to environmental preservation, the practice of photography may just help people go out there, see and actually experience what is it that needs to be valued and preserved.
Sadly, it is rare to see photography diversify into scientific areas other than environmentalism, which are still more widely dominated by other means of science communication. NASA has been doing a brilliant job with their incredible images of space – the Hubble and other imaging telescopes have been fueling my and many others' interests in the mysteries of space, bringing people one step closer to scientific issues. One could even argue that those space images can potentially bring out some interest in physics and cosmology – but, for many, that may be a long shot. The relationship between seeing a mesmerizing picture of the Sun and eventually wanting to understand nuclear fusion still seems rather far-fetched. It may provoke one's interest in astrobiology, perhaps, and the search for extraterrestrial life, but, admittedly, once the interest is there, some issues may be better left for more in-depth documentaries, podcasts or lectures.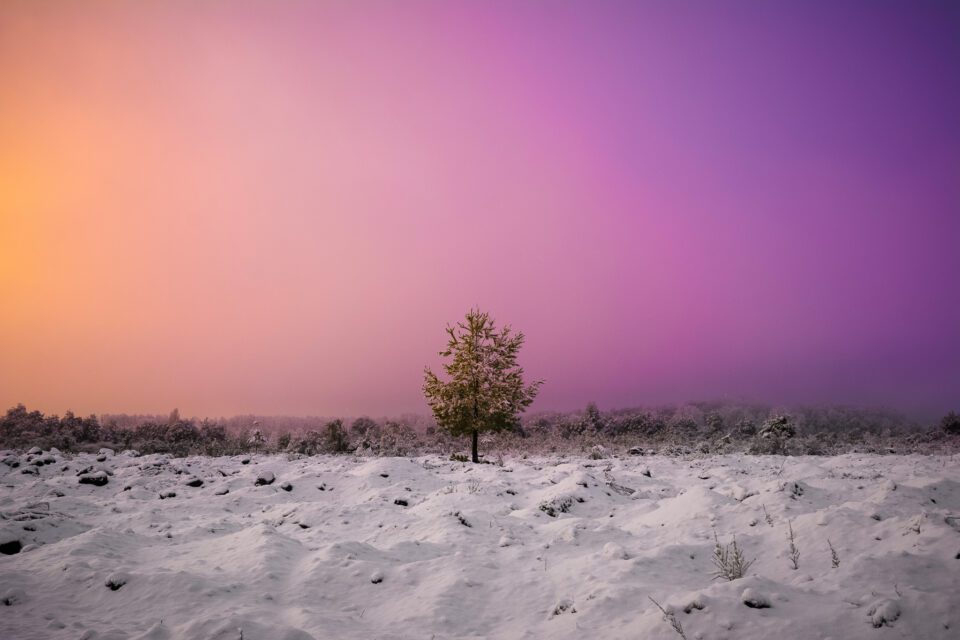 At the end of the day, as a photographer and science communicator, I consider it a job well done if my images serve the purpose of just slightly changing one's perception of science, or what it stands for. After all, science is more than just the numbers. It is also the awe and the curiosity behind them, that ultimately give them reason.
Future Perspectives of Photography and Environmentalism
2012 saw the release of a very interesting Chilean film called "No."
It was an account of the advertisement tactics used during the 1988 referendum, when Chilean people decided whether or not dictator Augusto Pinochet should stay in power. Pinochet was known for being ruthless and violent, having tortured tens of thousands of Chileans and killed over 3000 (according to the official records). The movie brings a very interesting take on communication that is still quite underrated; it shows how inefficient the anti-Pinochet campaign really was, relying only on graphic images of Pinochet's atrocities, and the horrid statistics of deaths, imprisonments and censorship. This was all too unpalatable for the common citizen, who did not want such images shown in television, bringing about negative feelings and undesirable emotions. Until one man had the idea to try the opposite: showing all the good things that would come out of a country without Pinochet. He focused the campaign on positive feelings of inspiration and hope, and, against all odds, they won.
When it comes to the particular issue of inspiring environmental conservation, photography (as well as other mediums) has been used in both more and less effective ways. Many environmentalists still rely on the classic motifs of the starving polar bear photo, or the huge open-sky dumpsters, or the dead whales with stomachs full of plastic, or the islands of garbage that float through our oceans. All are very powerful images indeed… except they often don't go much further than the average Greenpeace collaborator's laptop. And, when they do, they carry too many "negative feelings" to be thought of for too long.
Not everyone has the same life commitment to environmentalism as a Greenpeace activist (or similar), or the will to think about all these tragedies and convert such thoughts into action. The reasoning of "I saw a picture of a turtle choking on a straw → I will not use straws anymore → I will now start caring about the environment" is not as linear as it seems.
Instead, let me go back to the beginning of this article – to the true, long-term effect that photography had on me as a child, and to the saying, "what the eye doesn't see, the heart doesn't feel." What if we could use photography to entice people's awe for nature, and then take them to live in that environment and see it through a lens? Teach people to look at nature and see the wonders and beauties that deserve to be respected and preserved.
Some might call this groundbreaking endeavour "ecotourism" or even "photographic ecotourism." Indeed, ecotourism has shown surprisingly good results in terms of making environmentalism viable and profitable. The Brazilian Pantanal is an astonishing example of a place where native animals – including jaguars, who sometimes attack and kill local cattle – are fiercely protected by the locals, because the local population thrive predominantly on the tourists that come from all over the country (and the world!) to see the exuberant Brazilian fauna. And photography plays a major role in this: the Pantanal is first presented to the country and the world through the photos that are taken there – from Instagram pictures that friends share to published books you might see on your local bookstore, or articles in the National Geographic Magazine. In many ways, photography is the postcard for preserving nature.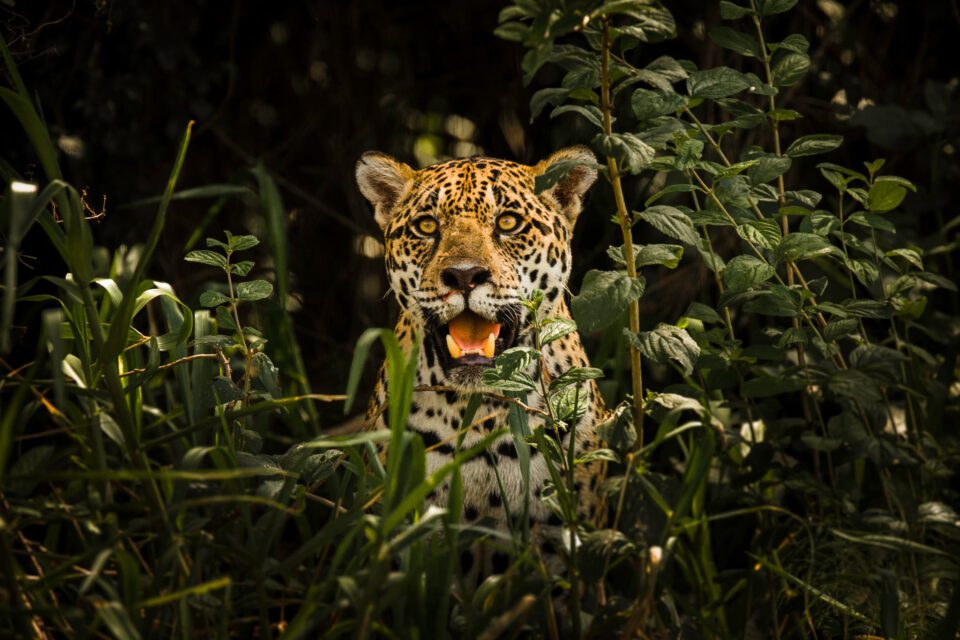 That is but one example, and yet, ecotourism is still underestimated by the government. Brazil has some of the world's most beautifully diverse biomes, fauna and flora, and, with proper and adequate infrastructure, it could arguably make tourism one of its main commodities and sources of income. So much of it is still untouched, undiscovered, unexplored.
A few years after teaching me about photography, my father had to move from the big city of São Paulo to the small, distant and isolate Petrolina, in the Sertão (outbacks) of the Brazilian Northeast. Mainly rural, the town barely had 250,000 inhabitants, and my father found himself pursuing the only entertainment he could: travelling around the region and taking photos wherever he went. In less than 5 years, he knew more of the region than anyone who was born and raised there. 10 years later, he gets emails from European travel agencies asking for advice on where to take tourists.
The region incorporates National Parks of major environmental and historical importance: the Serra da Capivara National Park was recognised by UNESCO as a World Heritage Centre, and the Serra das Confusões National Park, its neighbour, is potentially even more important, but still too unexplored. Both are constantly threatened by lack of funds and see alarming wildfires caused by local farmers who still live off primitive plantation methods.

Photography was what pushed my father to discover all these things by himself, and he attracted a surprising number of people who were interested in following him in his explorations to learn and practice photography on their own. This group keeps growing, documenting more and more isolated landscapes along the way (as well as peoples and cultures). Many of them had never used a camera before, or never thought of photography as anything more than what a selfie stick could achieve.
Perhaps, with time, these images will spread their reach across the region, the country… and maybe the world. And perhaps they will inspire people to study, visit, and preserve those places, as they have with those who are now taking them.
A Final Consideration
We live in an an era of images. We have never communicated so much through them as we do today. If there was ever a time to rely on photography to communicate the beauty of science and discovery, and the importance of preserving our environment and natural wonders, that time starts now.
References
---
Thank you to Photography Life reader Leonardo Ramos for sharing this wonderful essay and beautiful photographs! This article was written as part of our 2018 guest post contest. You can see more of Leonardo's work at his website.