You know how things sometimes just… click together? You hear a new soundtrack and, out of nowhere, it takes you away. You meet a new client or a friend and it feels as if you were meant to work together or help each other. Click. Just like that. You read a book, watch a movie, start a project, fall in love, get a job you never knew you wanted – click, click, click. It's perfect. Nothing else feels quite like it – so bizarre and, at the same time, so obvious, you can't help but smile as broadly as you possibly can. Ever since I made a switch from Photoshop to Lightroom, I've been looking back awestruck at how easy and quick my post-processing has become. All in one place with no permanent, destructive changes – it was a revelation. If previously, I considered using professional post-production services just to save time, Lightroom made the whole process hassle-free and I could do everything myself. Mind you, I am not Adobe's spokesperson and would never promote their product like that without good reason. But Lightroom, despite all the frustrating bits…just clicked.
How do you improve on that?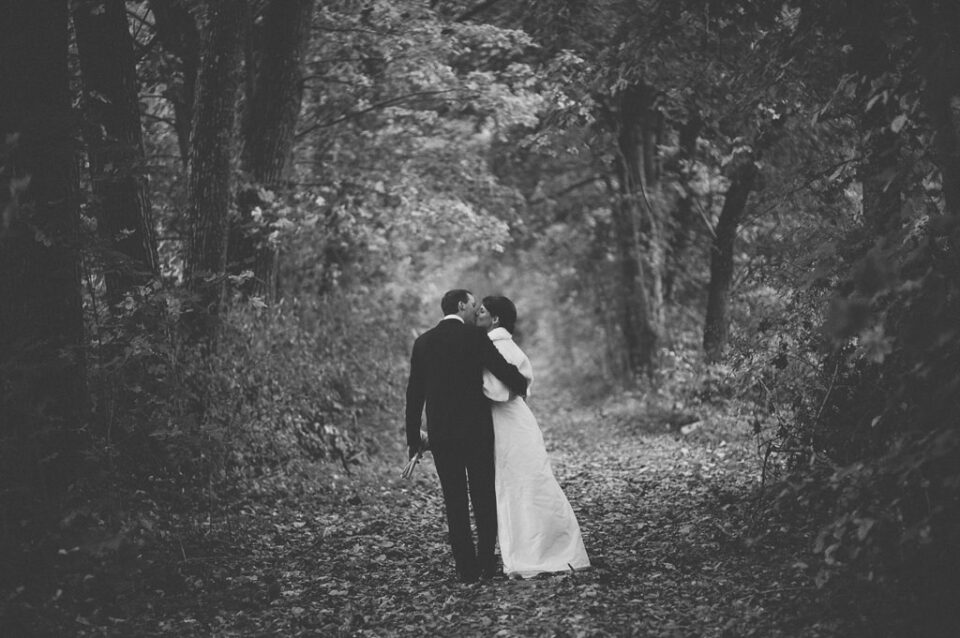 T-MAX 3200+
Visual Supply Co came up with a breathtaking answer. Click. I am in love.
1) What is VSCO FILM?
Writing this review feels much like writing the Mamiya RZ67 review did – there are a lot of exciting things I am very impatient to tell you. Right about now I'd love to rave about how flexible and thorough these VSCO FILM presets are. How they are not just your regular stack of Lightroom adjustments, but also how they include camera-specific profiles and complex RGB curve adjustments. Most of all, I would like to tell you how perfectly VSCO FILM mirrors the way I see each photograph as I take it, in either color or B&W. Before I do all that, however, let's first talk about what VSCO FILM is in the first place.
Visual Supply Co, better known simply as VSCO, is a small company that is "passionate about creating beautiful and efficient digital tools for the modern creative", as they state themselves. VSCO FILM is a set of presets and camera profiles developed by this company that you can use to achieve a specific image look. All of them are based on current and classic films, such as Kodak Portra and Ilford HP5 (two of my favorite films), and can be used with a number of software tools (more about that later). However, unlike most other presets you can download from the Internet (often for free), VSCO goes beyond your regular sliders and curves. Yes, all of these presets rely heavily on the usual tools such as the already mentioned HSL panel and Tone Curve in Lightroom. But there is more to it. For example, the Tone Curve is set in all modes separately, which means you get four different adjustments – RGB (Master Curve) and then also Red, Green and Blue Curve adjustments. This sort of complexity is only half the story. Camera profiles that come with VSCO FILM presets are where the brilliance lies.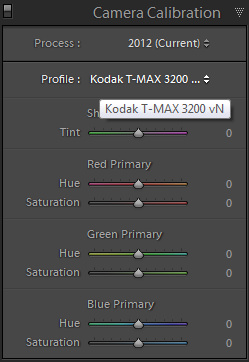 VSCO FILM comes with special camera profiles that are meant for a specific camera maker and model. If you shoot Nikon D800, after using a VSCO FILM preset the Camera Profile will be changed to a custom VSCO Nikon D800 profile within Lightroom. The presets themselves are also split into Nikon Pro, Canon Pro and Fuji Pro (with the latest FILM 01 release), as well as Standard that should work sufficiently well with all Lightroom-supported models. Why go through all the trouble? Consistency. Visual Supply Co obviously wanted to achieve the same as-close-to-real-as-possible look regardless of which camera is used to take the photograph. That meant creating separate camera profiles and slightly different presets for different makers. Something few users would be able to do themselves, right? Once you put all of this together, you see how complex VSCO's product really is. A lot of work has been put into developing these presets. Sort of explains the $100+ pricing per release (though discounts are available). It also means you can not simply copy a specific preset to another computer. It will not work nearly as well without the camera profile, which is basically the main reason why these presets so accurately resemble real photographic film.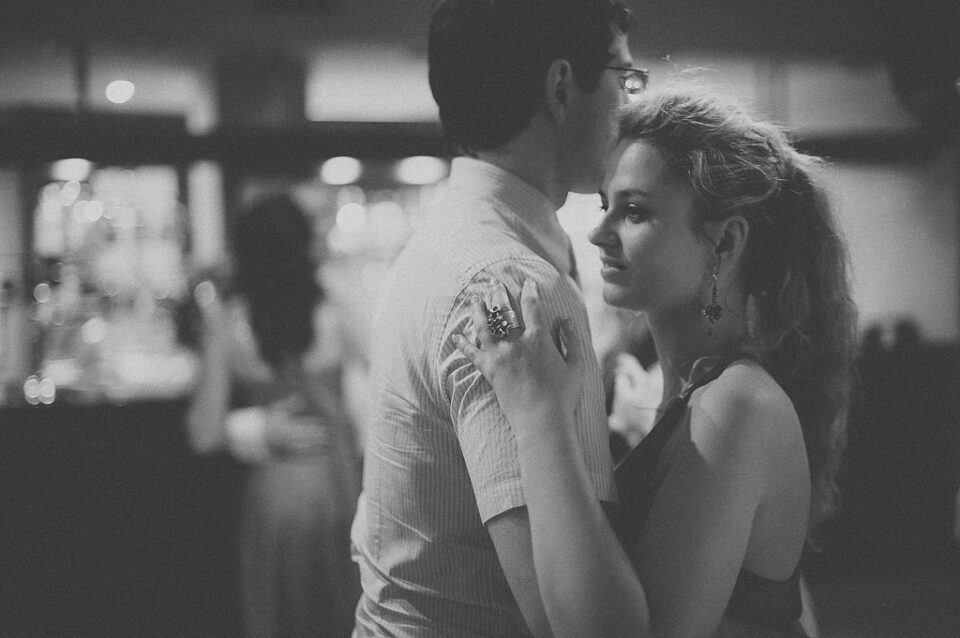 T-MAX 3200+
It is worth noting that VSCO has offers two other distinctive tools:
VSCO CAM is an Apple iOS camera, image editing and sharing app. At this point the word "Instagram" probably springs to mind, but it is not the same thing. I haven't used the app myself not owning an iPhone, iPad or iPod Touch, but from what I've seen, it looks pretty good. I will jump ahead and say that if any of the post-processing presets from VSCO FILM are available there, it should be spectacular. Since VSCO CAM is free, you can always go ahead and check it out for yourself if you own Apple iOS products (available at the App Store). Click here to learn more about the app.
VSCO KEYS is a keyboard shortcut tool you can use with Lightroom 3 and 4, and, presumably, latest version as well. These are designed to greatly speed up you workflow by allowing you to set up specific hotkeys (and save several sets) rather than use the default Lightroom controls. VSCO KEYS is compatible with VSCO FILM presets, too. Currently priced at $79 with discounts available, you can find more information about this tool by clicking here.
VSCO products, and FILM more than any other, are far from being to everyone's taste. Having said that, if these presets suit you, there's a good chance you will like them a lot. All of these products, along with current prices can be found at VSCO's online store.
1.1) VSCO FILM Packs
There are four VSCO FILM packs in total. What one has to understand with VSCO FILM, is that a latter version is not a successor to the earlier ones. That means VSCO FILM 01 is as current as FILM 02, 03 and 04. Rather than replacing older pack versions, VSCO is releasing additional presets of different films and looks. FILM 01 has some modern films available and is the one being reviewed in this article. FILM 02 has additional films available, all of which can be considered classics. These films include Ilford Delta 3200 and the discontinued Kodak Portra VC/NC series. FILM 03 focuses mostly on instant films while the recently released 04 is all about punchy and contrasty slide (positive) films.
Having separate film packs means you can skip on those that interest you least and purchase only the most tempting ones. However, buying all the packs can be quite costly. It is good to know that for such customers Visual Supply Co offers substantial discounts. I must warn you that visiting VSCO FILM page will likely either make you want to buy all the packs, or never come back there again depending on your taste in the look of digital photographs.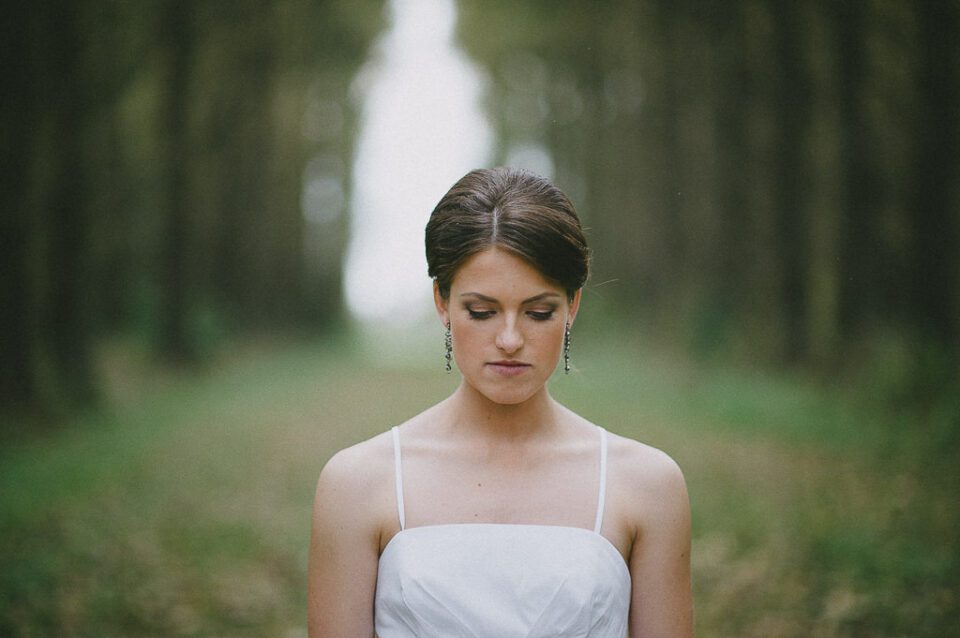 Portra 400+
1.2) Software Tools VSCO FILM can be Used With
Compatibility varies between the film packs, although both Windows and Mac OS platforms are supported. FILM 01 can be purchased for the following software tools separately:
Adobe Photoshop CS5/5.5 ACR
Adobe Photoshop CS6 & CC ACR
Adobe Lightroom 3
Adobe Lightroom 4 & 5
Apple Aperture 3
Starting with FILM 02, support for Photoshop CS5.5 and earlier and Lightroom 3 is dropped. FILM 02 can be purchased for use with the following software tools separately:
Adobe Photoshop CS6 & CC ACR
Adobe Lightroom 4 & 5
Apple Aperture 3
FILM 03 and FILM 04 further drop Aperture 3 support, although it is hard to say if this is permanent. These are the software tools that FILM 03 and FILM 04 can be purchased for separately:
Adobe Photoshop CS6 & CC ACR
Adobe Lightroom 4 & 5
As you can see, buying a version for Lightroom does not mean you can use it with Photoshop, too. You will need to separately purchase a dedicated release. Before you make your investment, think carefully on which software you want to use VSCO FILM with. FILM 01, being the original and "oldest" release, is compatible with the most software tools.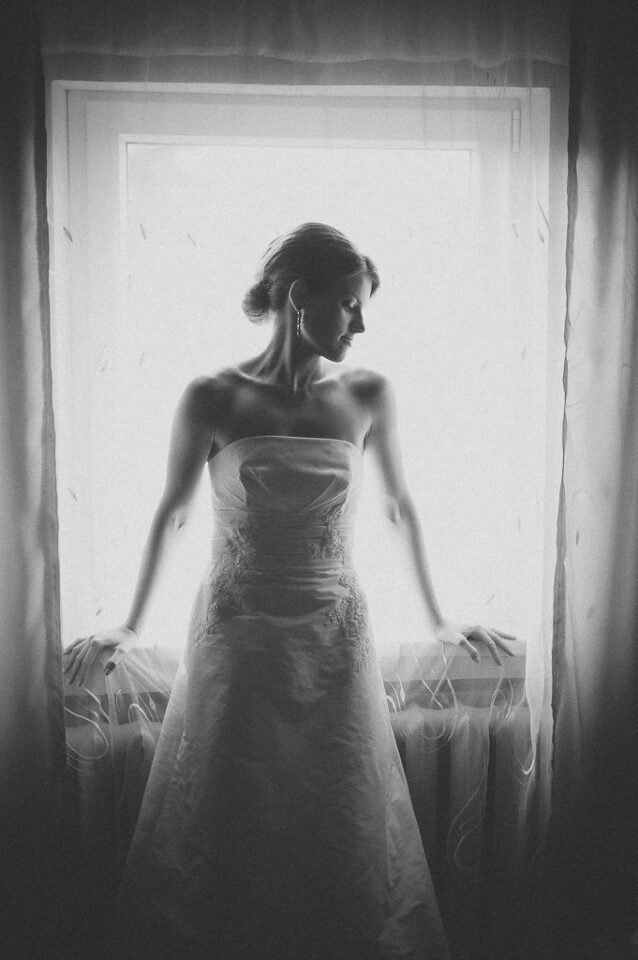 HP5+
1.3) List of Presets in VSCO FILM 01
The FILM 01 pack includes the following color film presets:
Kodak Portra 160 (default, -, + and ++ versions)
Kodak Portra 400 (default, -, + and ++ versions)
Kodak Portra 800 (default, -, + and ++ versions)
Kodak Portra 800 HC
Fuji 160C (default, -, + and ++ versions)
Fuji 400H (default, -, + and ++ versions)
Fuji 800Z (default, -, + and ++ versions)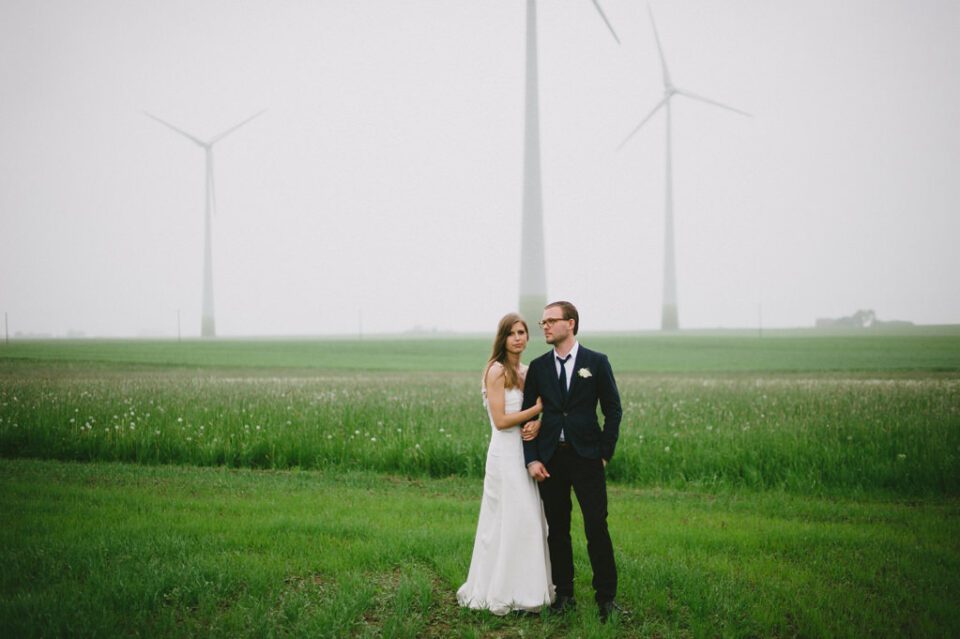 Portra 400+
These B&W film presets are also part of FILM 01:
Kodak Tri-X (default, -, + and ++ versions)
Kodak T-MAX 3200 (default, – and + versions)
Ilford HP5 (default, – and + versions)
A couple of dozen special VSCO Tools presets come with FILM 01. These can be used to fine-tune the look of your image quickly – adjust sharpening, vignetting, contrast, saturation, fix orange skin tones and so on. Tools presets are made to work well with the included film presets. Naturally, you can adjust all of these settings manually through appropriate Develop Module sliders.
2) The Fun Part
With all of the above out of the way, it is finally time to talk about actually using the presets. One last thing before I start, however. When reading about my experience using VSCO FILM 01 pack, you are bound to notice just how much I like it. There is no catch – I really am about to give Visual Supply Co a lot of love for what they have done. As you read, however, keep in mind that all the thoughts I put down below are based on my experience using the presets and that alone. My opinion is just that – it is subjective. Be sure to take my style of shooting and taste in photography into account before deciding whether VSCO's tools are right for you. This is why I've provided plenty of image samples. If you don't like VSCO FILM, that is fine. By no means am I encouraging you to buy any of them. Another point I want to make absolutely clear is that VSCO has never asked any of the Photography Life team members to say nice things about them. Again, this article is based strictly on my own personal impressions.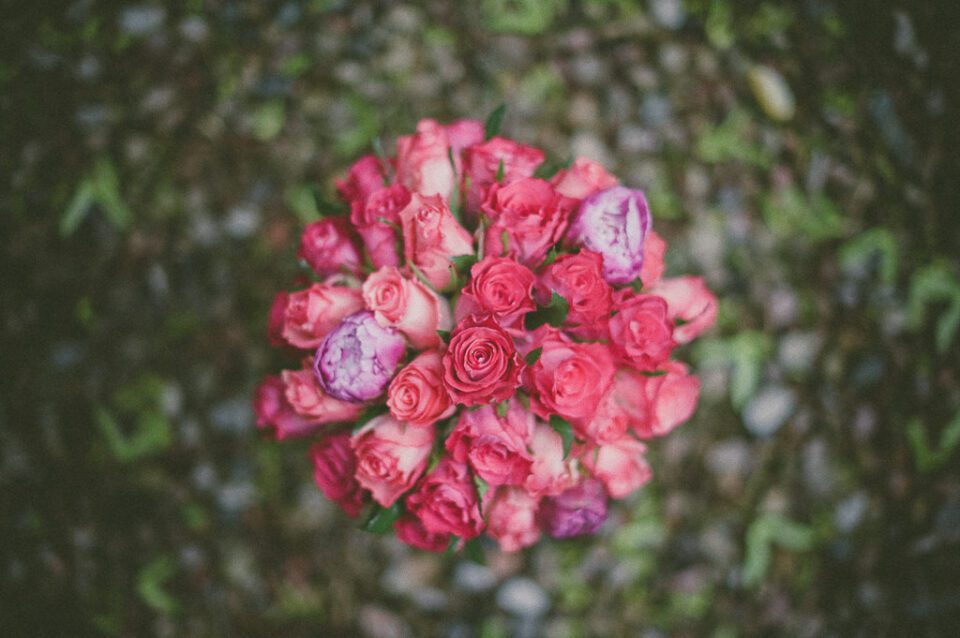 400H+
2.1) Why VSCO FILM?
Have you ever noticed yourself walking down the street and staring at people as you go? That feeling is likely to be familiar to you if you're into photography. I have never had it before I started shooting. Now, I can not walk past someone and not look at the person head to feet. I will look at what he or she is wearing. I will look at their eyes, lips, hair, shirt. Is he tired? Is she nervous? Has he been working all night? Did she notice a small boy who's been staring at her from behind his mother's skirt? I will look at how they move, try to notice gestures, who they make eye contact with. I will look at the light falling on her neck, highlighting that stray lock of hair she missed as she was getting ready for work in the morning. I will freeze all that inside my mind. Snap a photograph. And it's not just people. I notice a late evening light coming from behind a building, subtly highlighting cafe windows on my right with warm light. Street lights, cars passing by, last reds and purples of the sky somehow complimenting the light shade of blue gently touching shadow-hidden roofs. Such tendency to notice tiny little details all around us is inseparable from the art of photography.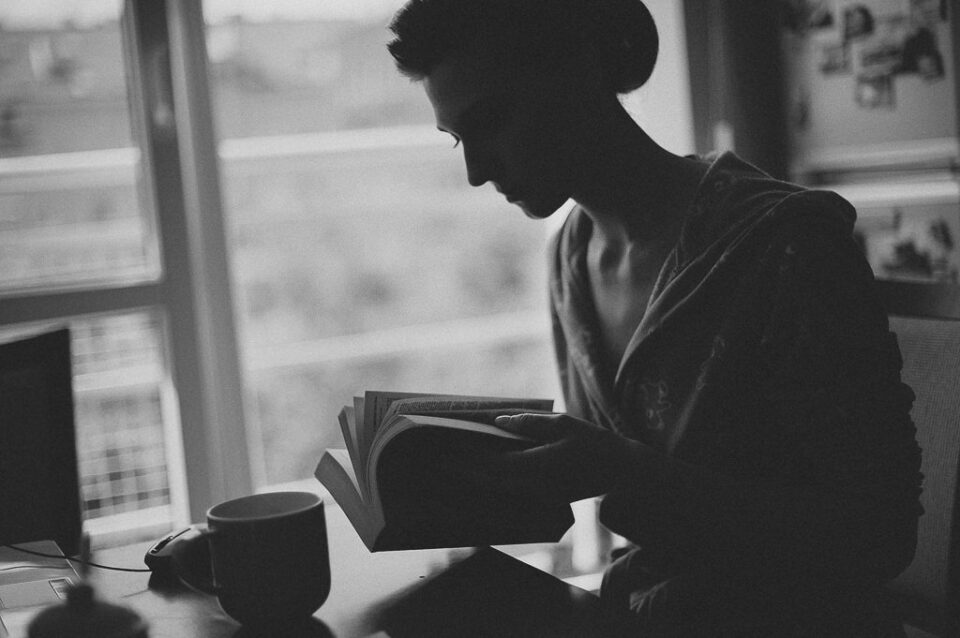 TRI-X 400++
At this point you probably want to ask me what all of this has to do with VSCO. All of the above stories popping-up inside the head are part of being a photographer for some, and certainly part of being a photographer for me. I can't help it. The need to notice and photograph everything is just there even when I don't have a camera. Seeing stories, however, isn't the only weird thing that has been happening to me as I started documenting life around me. It not just the stories themselves, accurate or not. It is also how we see them that is so important. Which finally brings us to Visual Supply Co's work.
The reason why VSCO works so well for me is the same one why it may or may not work for you at all. When I photograph, this is how I see, literally. At each and every single wedding, I see images in B&W and know how I want them to look in the end. I see images in color, I can see them grainy, light or dark, contrasty and subtle. I don't know what it is – a favorite camera in my hand? My mood? The mood, purposefulness of the day and everything in it? Perhaps I am just plain weird, no idea. But this is how I see. Having said that, seeing is always very different from having your clients see it that way as well. The latter process does not involve just your vision. It requires skill of turning your vision into a final result that you can give away with confidence.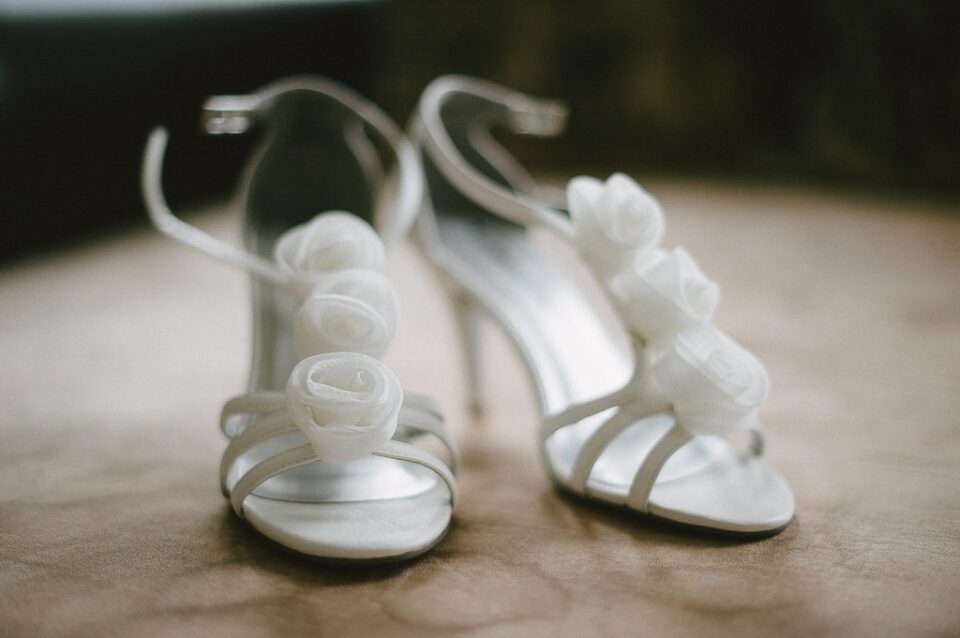 Portra 400+
Over the years, I have tried many different presets and plug-ins for Photoshop. Nik's Color Efex Pro and Silver Efex Pro are among the best and most flexible that I've come across, and could also be used with Lightroom. Both these products have a large user base for a reason. They really are good. But neither one was what I wanted – they didn't allow me to post-process my photographs exactly how I saw them in my head. Then, I found using plug-ins not as fluent in my workflow with Lightroom as I may have wanted, so I dropped them. Not because they were bad in any way – there are hundreds of photographers that use Nik products and produce stunningly beautiful photographs. It just did not click with me.
So what do I do when there are no plug-ins and presets that I'd be completely happy to use? I make my own. And so I learned my way around Lightroom as best as I could, and continue to do so. I learned to adjust tones and color, learned to use the HSL panel and Tone Curve – two extremely powerful tools. And although I'm a long way from actually mastering Lightroom, I would go as far as saying I got pretty good at it. I've created a number of presets that worked well for me. I then improved them, got rid of them and made new ones. Sometimes I would finish post-processing half a wedding and stop after realizing I was not happy with what I got. The result did not match my vision that I had while photographing. That usually meant selecting all the processed images, hitting "Reset" button and starting over. In came new adjustments, improved looks. Good, but never perfect for my taste. You probably made the right guess right about now – I then came across VSCO FILM tools.
2.2) Using VSCO FILM 01 in my Post-Processing Workflow
The thing that astounds me most is not VSCO's outstanding expertise in what they do. It is how well someone else's color and tone interpretation suits my own. I do not even care if these presets mimic real-life film looks accurately or not (which, from my experience, they actually do). I prefer real film not just for the looks, but the process and overall experience. What I need VSCO for is to help me make my digital photographs look the way I see them as I press the shutter release. And that is exactly what I got.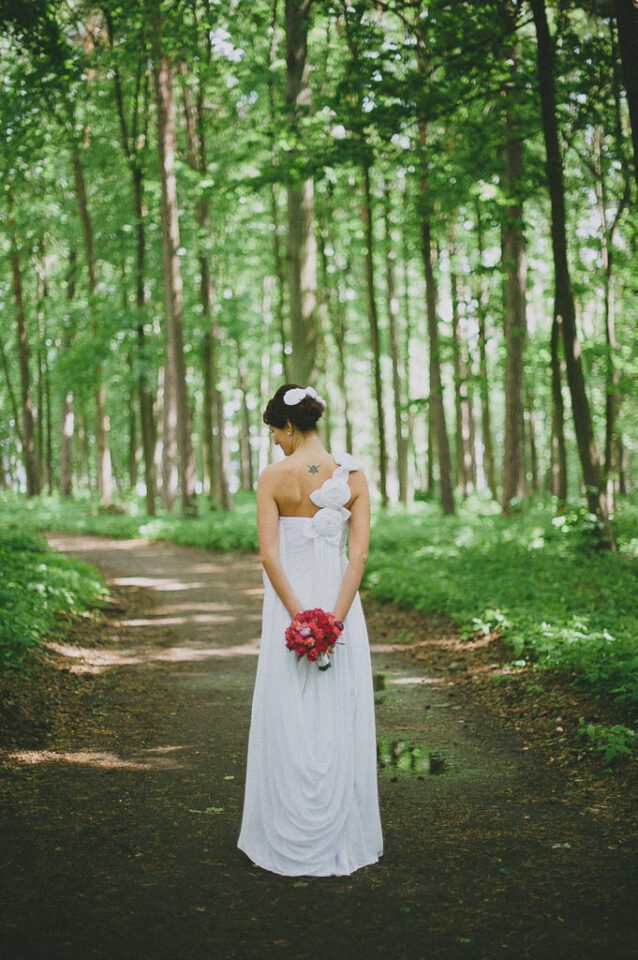 Portra 400+
All the complexity generally makes VSCO FILM 01 tool very dependable. You get the same beautiful look no matter the time of day, light or location, as long as you set the basics right – White Balance and Exposure. All thanks to those custom camera profiles, I guess. What I am trying to say is that it is in fact possible to finish working on a photograph with just one click. Because of all the variables, my own routine adjustments sometimes required quite a bit of tuning to achieve the same or similar look. Not the case with VSCO. That said, it would be rather unreasonable to expect such an approach to work each and every time. For those like me who tend to be a bit more picky, VSCO's Tools presets do a good job of allowing you to tweak your tones without losing the general look. Usually, I can get exactly what I want with two or three more clicks at the most (adjusting contrast, grain and/or sharpening), but it may be different for you. Often, rather than use the included tweaks, I prefer to nudge the Tone Curve or some slider myself. That is one of the strongest points of VSCO FILM tool – its flexibility. You can stack tweaking presets and adjust anything you want after applying them, you can even copy the settings and save new presets.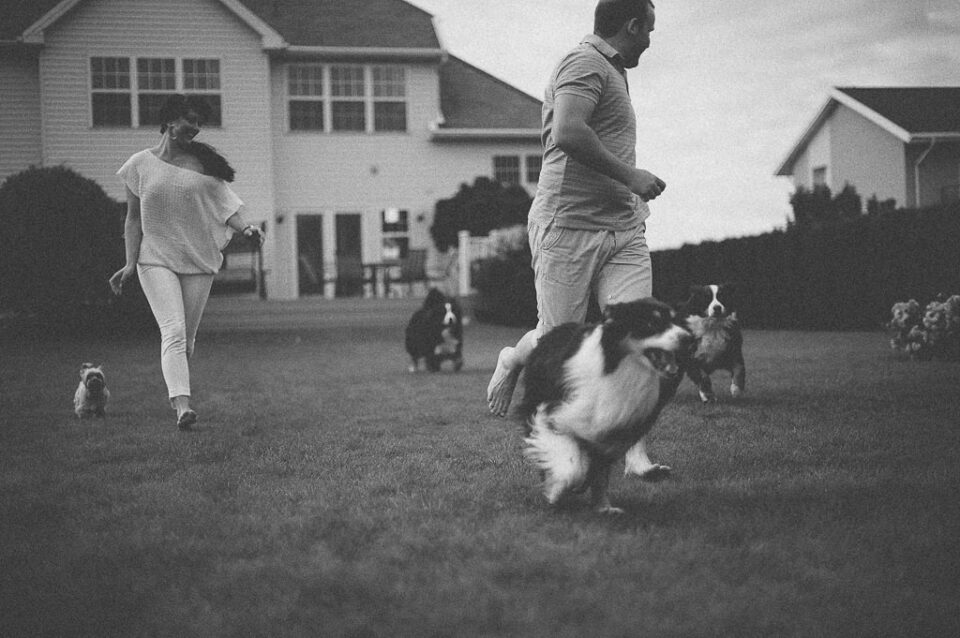 T-MAX 3200+
Inevitably, we have to talk about the downsides as well. If there is one small niggle, it is the actual amount of presets and tweaks available, or, to be more precise, choosing the right preset quickly. It is unlikely that one would use all the given tools equally as often. Chances are you will prefer one B&W and one color film preset for most of you work, and also two or three usual tweaking presets from the Tools stack. The rest will be used somewhat less often. The long list of presets can make selecting the right one somewhat fiddly due to all the scrolling. It is bearable if you have a high-resolution monitor, but most laptop users will struggle to avoid excessive scrolling however they arrange tabs on the left-side panel. There are two easy ways to solve this problem. Renaming the most-used presets by adding a symbol at the front of its name (a "-" or a "!", for example) would work quite well and move the preset to the top of the stack. Alternatively, and this is what I have done, you can choose to move the said presets to a separate stack (called "Current VSCO 01", for example) altogether. Such a simple problem with an equally simple solution shows how difficult it is to find any fault with VSCO's tool. Though complex under the hood, it is far from being difficult to use.
3) Summary
Buying a set of VSCO presets will not make you a better photographer. You can not force the look onto your photographs if it does not suit them to start with. VSCO FILM 01 will not correct your light, tell a story for you or improve choice of composition. It will not create emotion where there is none, nor even show your camera's technical ability at its best. Far from it, actually – by default, most of the looks are actually rather tuned down on sharpness and contain an abundance of film grain. As with expensive, exotic gear – it will make no improvement whatsoever for those who do not know how to use it. As with expensive, exotic gear – nail all of the above yourself and you will be awed to see it all come together, complimented by the beautiful color and tones VSCO FILM 01 can help you achieve.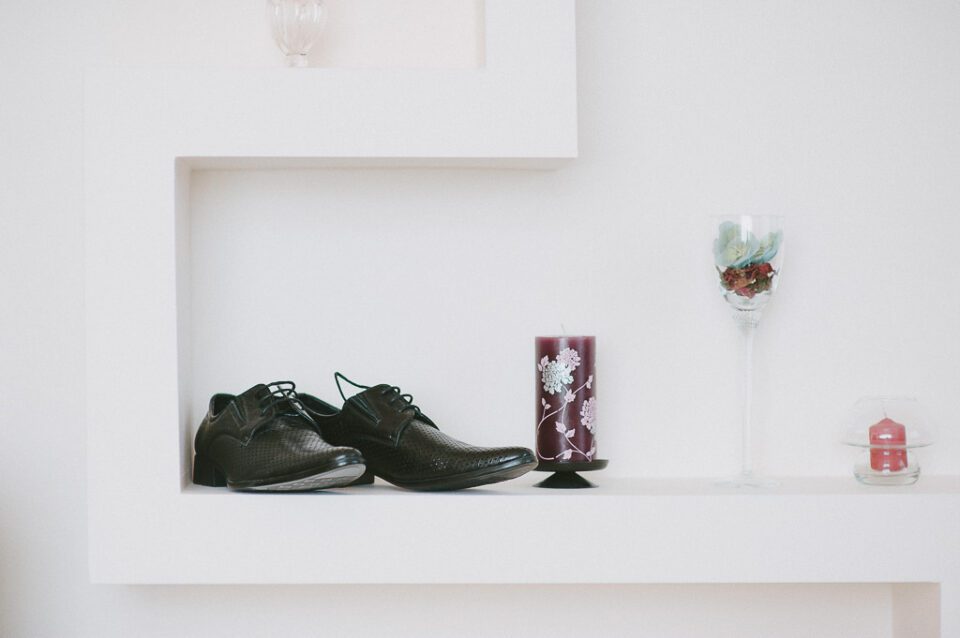 Portra 400+
Whether VSCO FILM 01 is worth recommending or not comes down to your personal taste and photography style. Nature and bird photographers, for example, will hardly find these presets interesting. You either like the look FILM 01 gives you or you don't, and that is it. Whichever the case, there is no doubt Visual Supply Co has done a pretty darn good job with FILM 01.
For me, VSCO ticks the last box in my photography. Would it be a whole lot worse without that particular look of a Kodak Portra 400+ film preset? No. But it would be incomplete.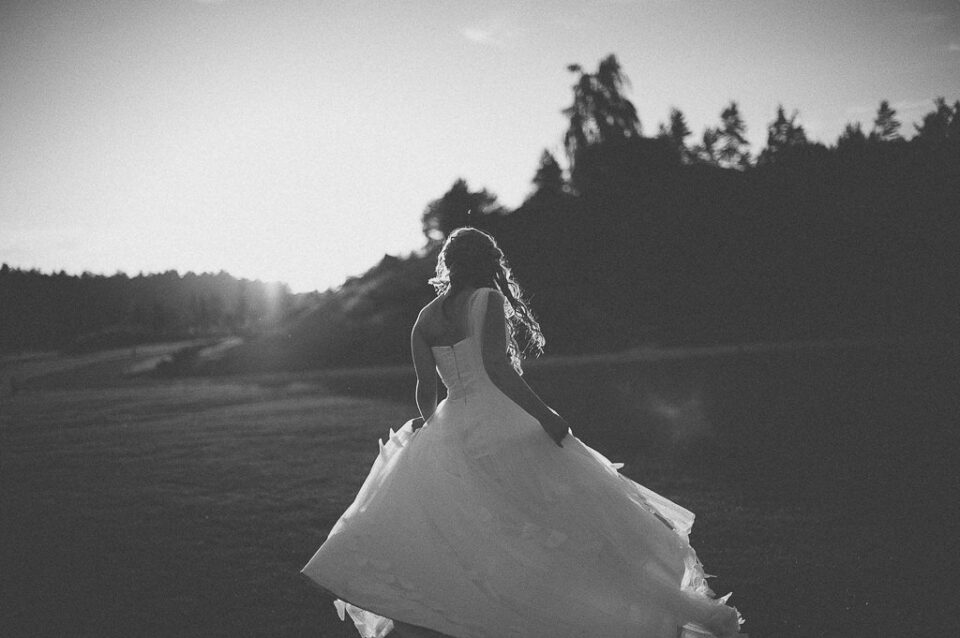 T-MAX 3200+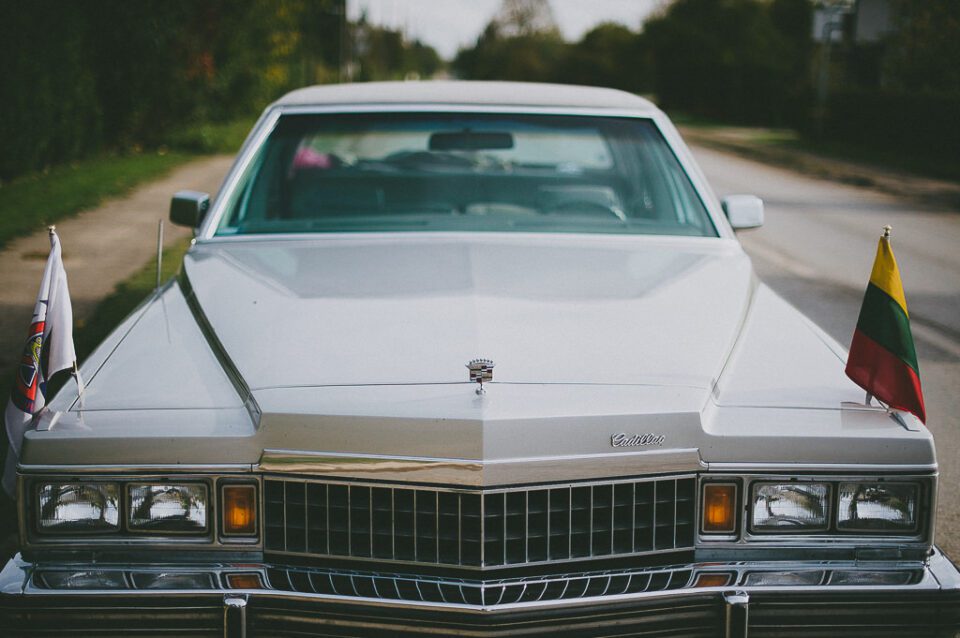 Portra 400+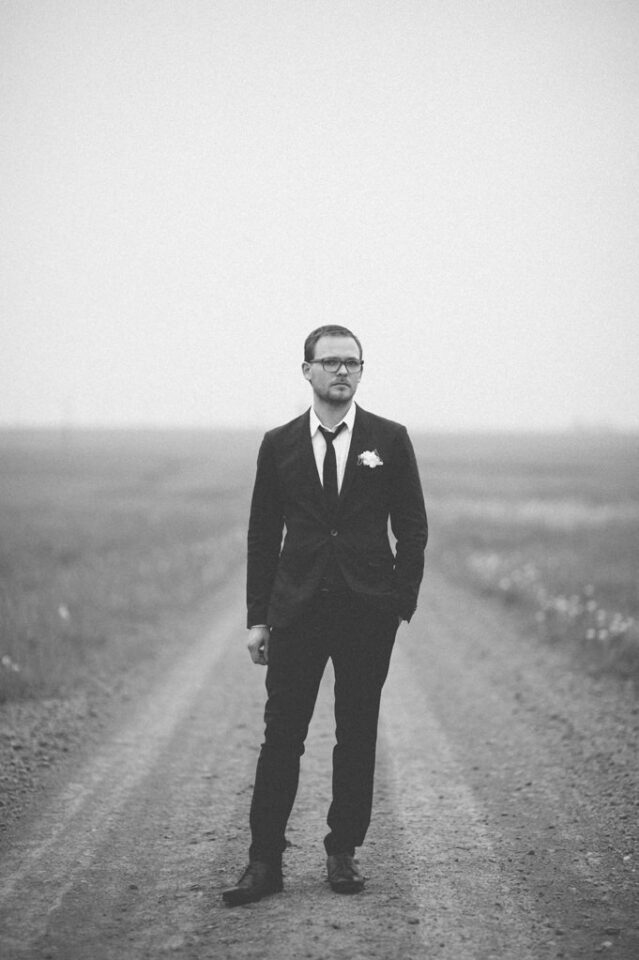 T-MAX 3200+
4) Where to Buy
Visual Supply Co run their own online store for their products. You can find it by following this link.
VSCO FILM 01
Features

Value

Ease of Use

Speed and Performance
Photography Life Overall Rating