Years ago after I purchased my first larger lens, a 300 f/2.8, I used it on a tripod with a ball head but it didn't take me long to realize that this set up was less than ideal. If you shoot frequently with longer telephoto lenses, a gimbal head belongs in your kit. Shooting with a gimbal mount allows more freedom and mobility with the camera/lens than a ball head and it gives your arms a rest from hefting the load. On the other hand, for the price of all the gear you have purchased, you do at least get a free upper body workout. When using a ball head to support a large lens/camera combo, the weight sets on a pedestal on top of the ball head lending itself to having the ball loosen a bit and the lens flopping over. A gimbal allows you to move the gear right to left and up and down all while balanced so as to require minimal effort to maneuver the system as you track your subject. Gimbals can be either side mount or low swing arm/cradle type systems. The side mount gimbals tend to minimize materials and thus size and weight, while the low swing arm/cradle system tends to be larger and heavier with the advantage of being a bit easier to mount and balance. There are also full gimbal heads which will pan both vertically and horizontally and there are gimbal attachments that only tilt in the vertical dimension while relying on a ball head for horizontal panning.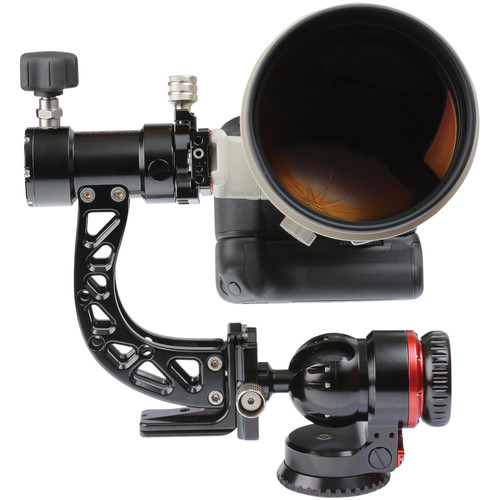 Last fall when Nasim and I went to the PhotoPlus Expo in New York, we came across Chicago based ProMediaGear showcasing their innovative products and we were impressed with what we saw. Since I enjoy wildlife photography, I was particularly interested in their gimbal heads of which they have two offerings, a full gimbal called the Katana, which we hope to review in the future, and the Tomahawk, a side mount gimbal attachment which we will review here. I've had a chance to use it for a couple of months now and will share my thoughts below as well as some photos at the end of the post taken using the Tomahawk.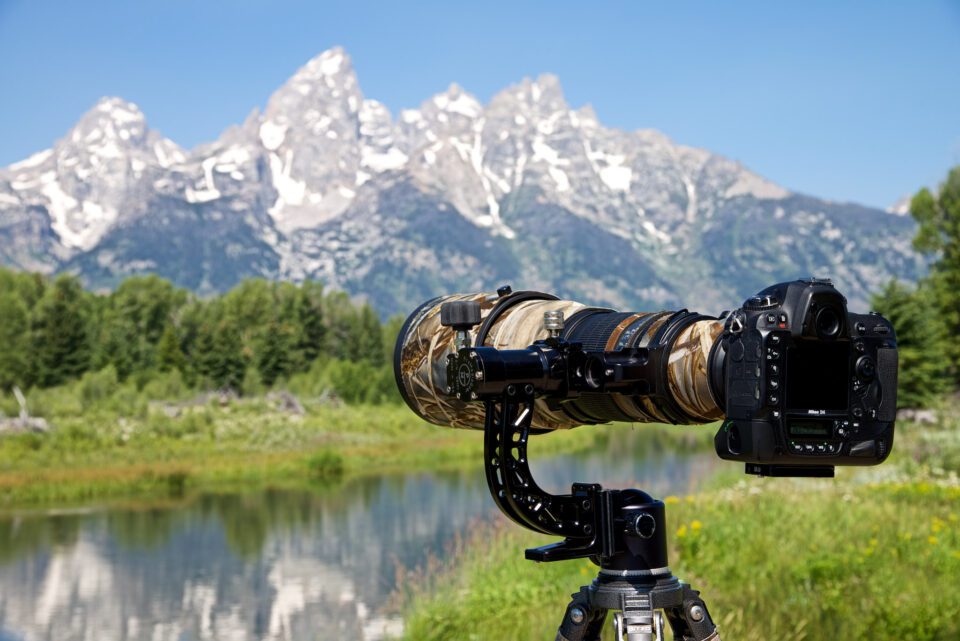 Materials and Specifications
A nice thing about this product is that it is designed and manufactured 100% here in the United States by the guys at ProMediaGear. The metal framework was light and yet solid weighing in at 30.4 oz (861 gms) which is a little more than half the weight of a full gimbal and is machined out of anodized T6061 Aluminum. The fit and finish is excellent, when mounted and tightened down, there is no play in the arm and the sealed stainless steel ball bearings make for smooth vertical panning. It incorporates an Arca-Swiss compatible lens mount clamp and has load capacity of 25 lbs. Here are the specs according to ProMediaGear:
Height: 9.72 Inches (246.9 mm)
Length: 5.19 Inches (131.8 mm)
Weight: 30.4 oz (861 gms)
Load Capacity: 25 lbs
Tripod / Monopod Mount: 1/4"-20 Thread
Performance
As mentioned previously, the Tomahawk utilizes a ball head to attach to your tripod and I would advise you to get the sturdiest ball head you can to support the Tomahawk and your gear. With your ball head mounted on the tripod, you will orient the Arca clamp of the ball head as if you were shooting vertical/portrait and secure your Tomahawk into the Arca clamp. The Tomahawk has some safety screws to act as stops to prevent the plate from sliding through the clamp and dismounting if it becomes somewhat loose.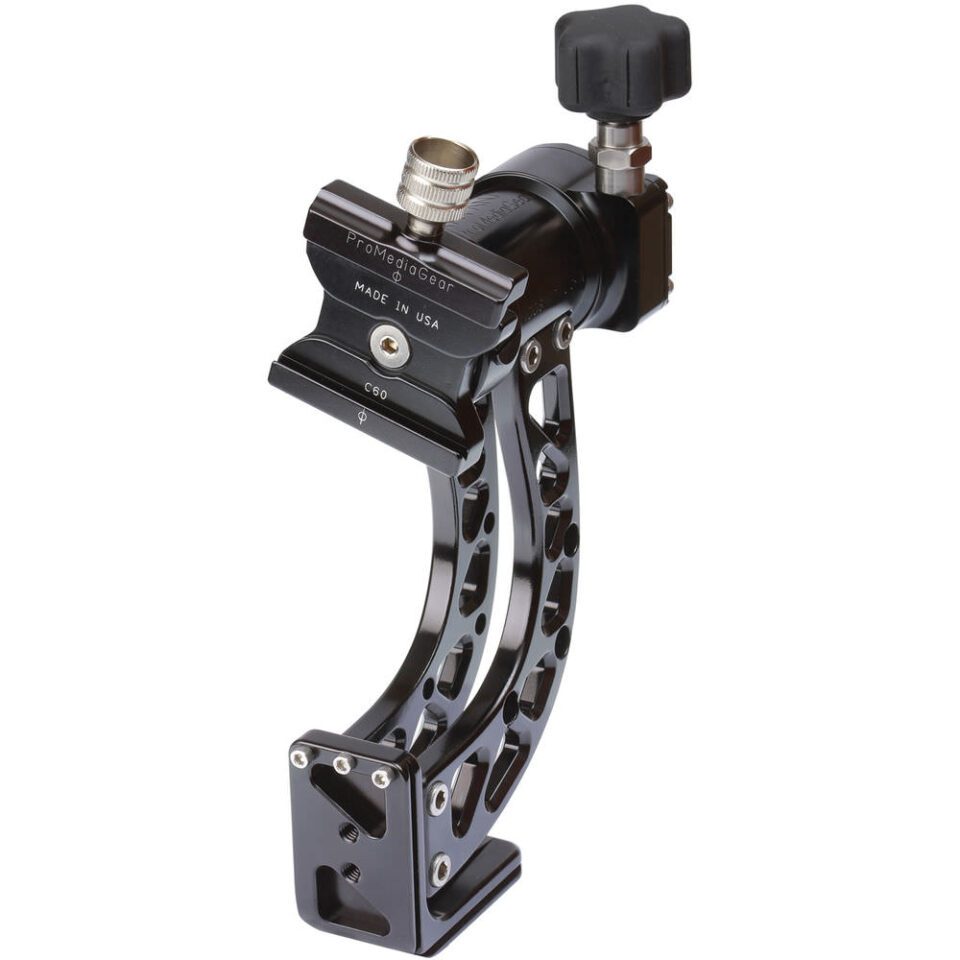 There are 1/4"-20 treaded holes that you could use to screw the Tomahawk directly to the tripod or a monopod, but I wouldn't recommend it on a tripod as it's a smaller diameter screw, it doesn't allow for horizontal panning and lastly, it's a considerable amount of weight riding on a smaller, single screw.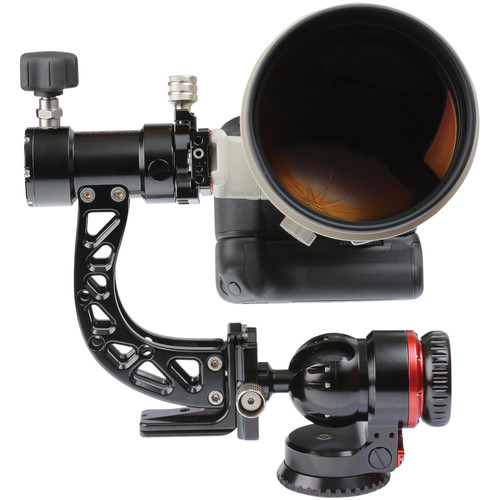 Once this is assembled, the lens foot is mounted into the Arca clamp of the Tomahawk. This side mount is different from the swing arm mount of most gimbals I've used and I thought that I would really dislike it, however after the first try or two you quickly get used to it. You just have to be sure that the lens is seated fully into the clamp and it's tightened well before letting go. I do wish the Arca clamp knob was a larger rubber type similar (but smaller) to the tilt lock knob. This knurled knob although large, is less comfortable and harder to tighten than the rubber covered knob, especially in cold weather conditions and/or with gloves. I talked to the guys at ProMediaGear about this and they said that they are willing to put a rubberized knob similar to the vertical tilt knob, on your Tomahawk if you ask them. To make that even better, they'll do it at no charge as long as it's done at the time of ordering and prior to shipping. Again, I really like the fact that these are made here in the United States and that the manufacturers are willing to listen to requests and suggestions. They may not always be able to accommodate every request but at least they are accessible as opposed to someone in China.
My biggest concern with the side mount style of the Tomahawk was that my 500mm f/4 lens didn't mount centered over the tripod. This is a variable that will differ depending on the ball head, the height of the lens foot and the diameter of the lens barrel. Obviously, the better that the lens centers over the tripod, the more stable it is. This is a shortcoming of any side mount design, not just the Tomahawk. If your gimbal has a cradle/swing arm, the Arca clamp is centered over the tripod and thus the lens regardless of size or lens foot, will center over the tripod. If your lens is large and off center, you just need to make sure and get all the legs spread to their maximum for stability.
With your gear assembled and mounted on the gimbal and tripod, you're ready to shoot. The horizontal rotation or panning tension is determined by the ball head and this is where the need for a high quality head will become apparent. A cheap ball head will have more play in it as you loosen the tension on the base to allow for horizontal panning. This play leads to vertical movement, not just rotational and it gives the entire set up a "wobbly" feel. Higher quality ball heads will have less play in them. Also,I should mention here to be aware of the weight limits of the ball head and make sure that the Lens/Camera/Tomahawk combo stays well under those limits.
The tilt mechanism on the Tomahawk sets it apart from many gimbals. Sharing its tilt mechanism with its full gimbal big brother, the Katana, the guys at ProMedia Gear designed their tilt lock mechanism differently than many gimbals on the market. The vertical tilt lock knob is not integrated into the rear of the mounting assembly like it is on many gimbals. Instead it mounts and inserts above the tilting mechanism and adjusts at 90 degrees to it with the idea being that it doesn't lose tension as fast as you tilt up and down. Whenever I am shooting with my full gimbal it loosens up fairly rapidly and I find myself periodically retightening the tension on the vertical tilt lock. With the Tomahawk, I could set the tension and I rarely had to readjust it because it had worked itself loose. This is a big plus for this design. The large, rubber tilt lock knob that controls the tension for vertical movement is comfortable and easy to adjust and would be so even in cold weather with gloves. When it comes to movement in the vertical plane, the Tomahawk is smooth as can be.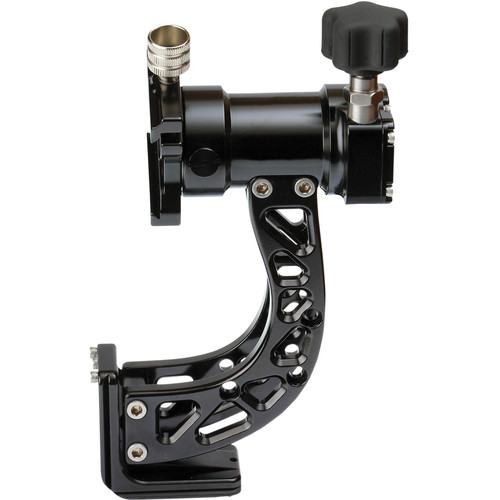 Conclusion
If you're traveling and wanting to shoot both landscapes and wildlife, then you can save some weight and space by using a ball head with the Tomahawk combination. However, if you're shooting strictly wildlife with longer lenses, then a full gimbal head would probably serve you better. If you carry a ball head but want a gimbal at times as well, then this is a great alternative to a full gimbal in terms of space, weight and money savings.
If you use a cheaper ball head, you are more likely to be unhappy with the Tomahawk so I would suggest taking the $200-$300 you save buying the Tomahawk instead of a full gimbal and apply it to a solid, high quality ball head. A mediocre or worse ball head will not work as well with this attachment, while on the other hand, a high quality ball head will make this system rock. Remember that when using any gimbal head with a large lens you should have a sturdy tripod to support the weight.
The Tomahawk Gimbal Attachment is available from B&H Photo for $299.
On the road over the past couple of months, the Tomahawk has served me well and here is some of the fun I had utilizing the gimbal attachment from ProMediaGear.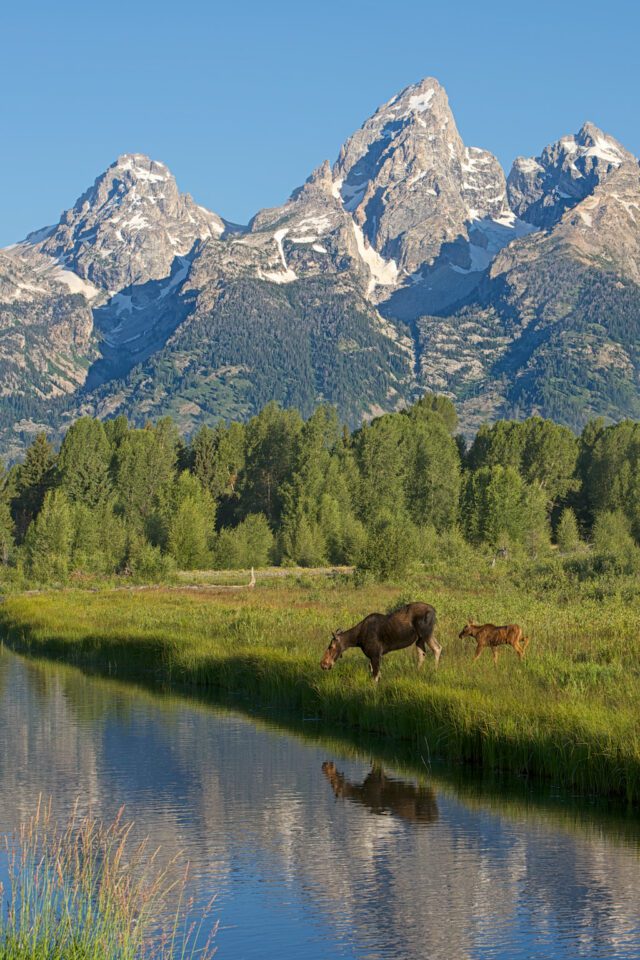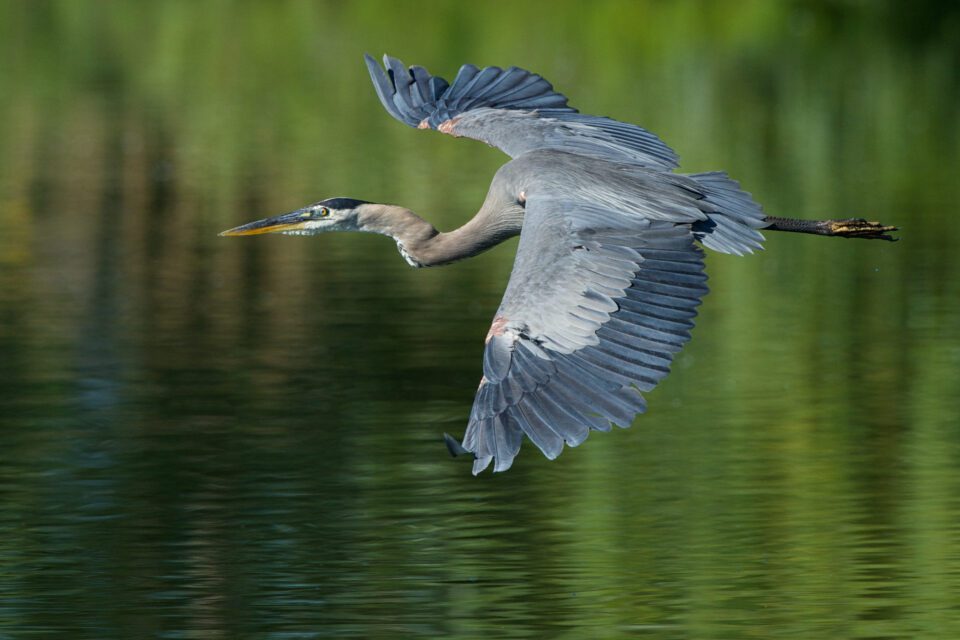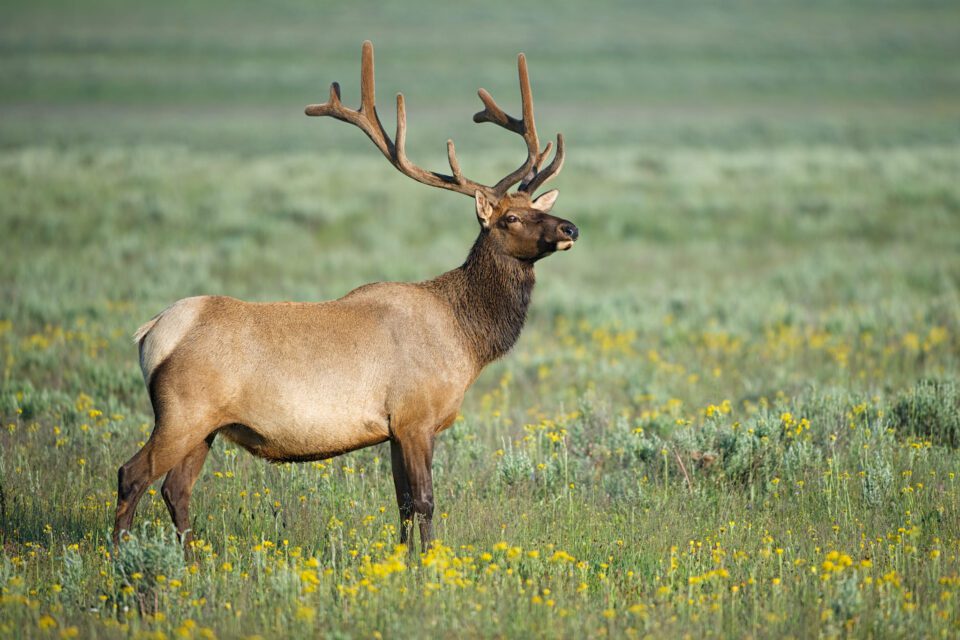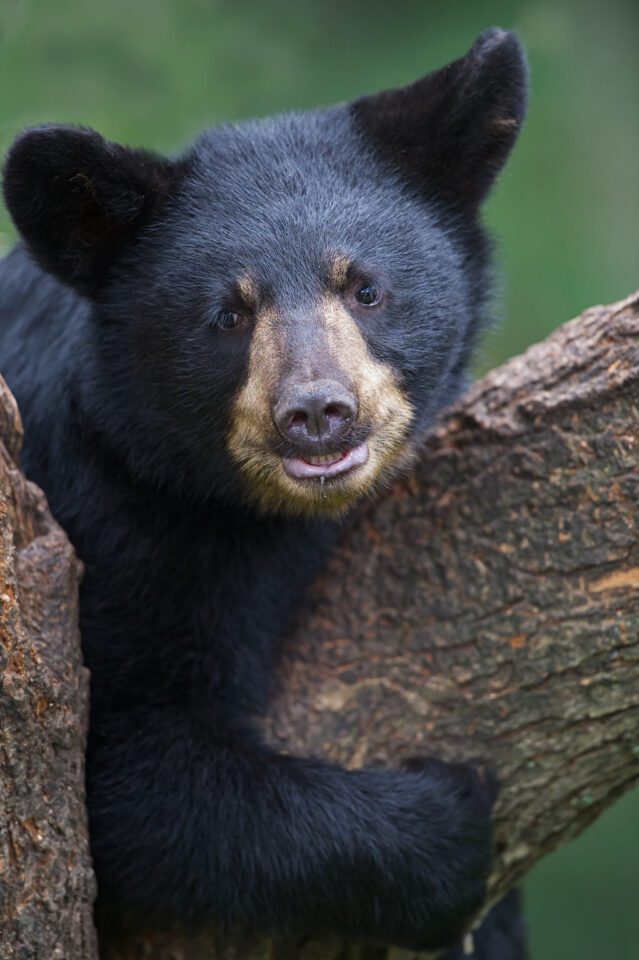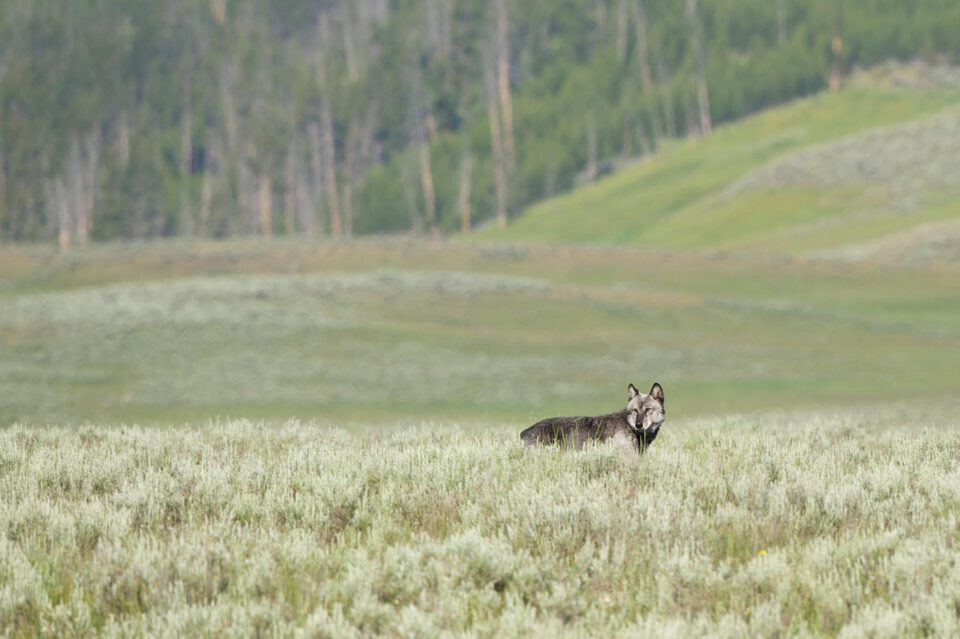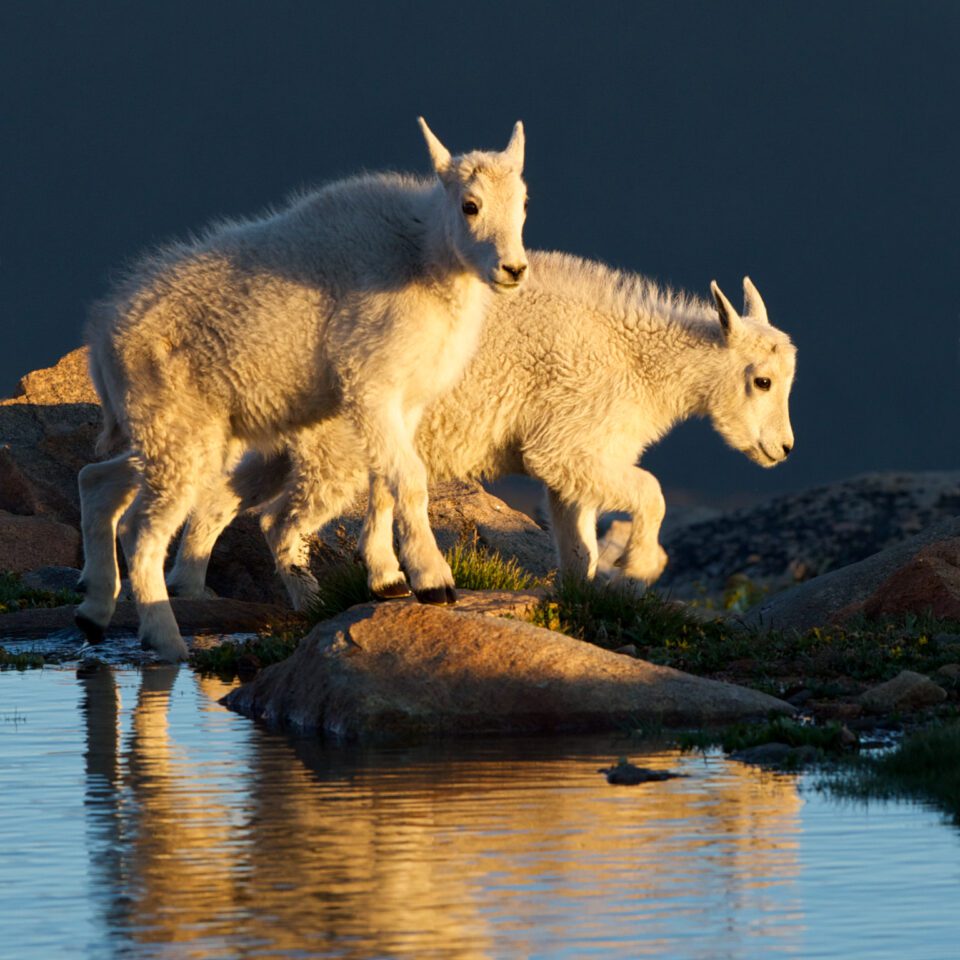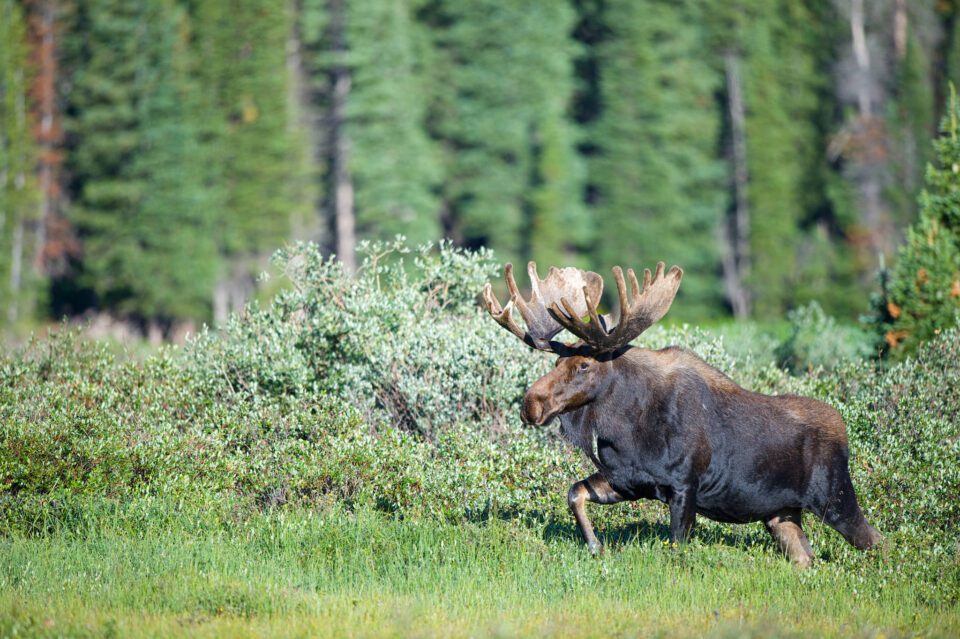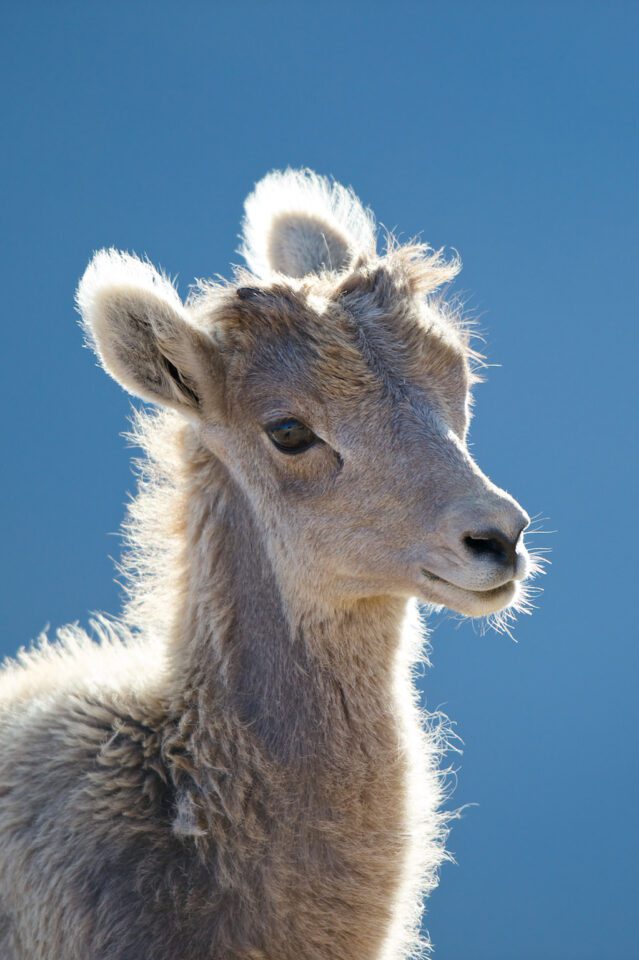 Tomahawk Gimbal Attachment
Build Quality

Handling

Value

Size and Weight

Stability
Photography Life Overall Rating