The Tokina 300mm f/4 ATX lens is a budget lens option for DSLR shooters. Its design dates to the early 90's and this lens has received rave user reviews on camera forums for its sharpness and durability. Its all-metal design and f/4 max aperture make it stand out from other consumer-grade options. I was fortunate to use this lens for a couple of years before I moved to Canon and the Canon EF 300mm f/2.8L IS USM.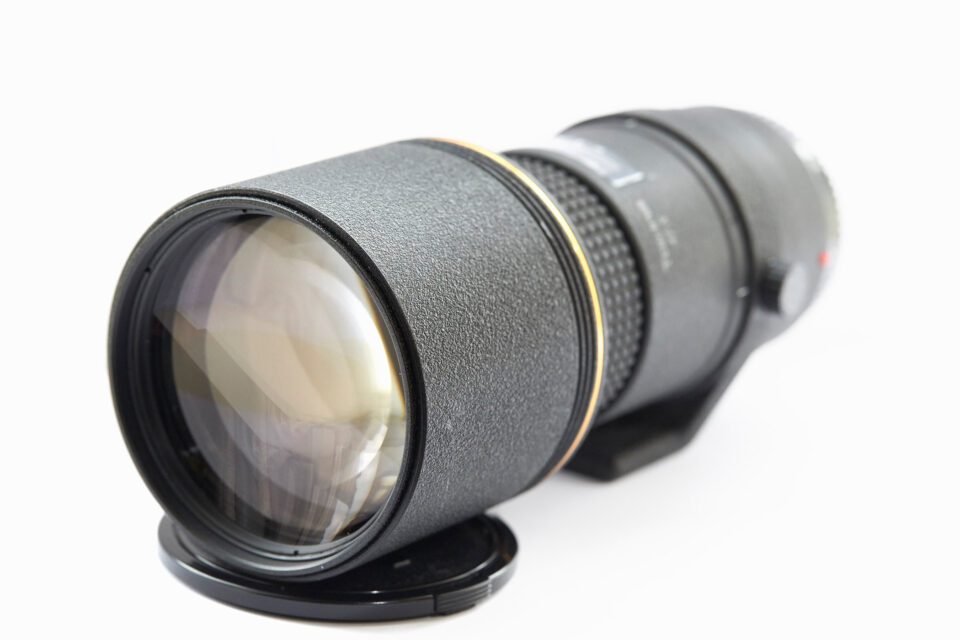 With this review, I hope to shine a light on this little-known gem and, more importantly, introduce a genuine alternative to photographers looking for a budget-friendly upgrade to their consumer-oriented telephoto lens. The photographs in this article represent both some of my own work as well as that of my father who continues to use the Tokina 300mm f/4 lens to this day.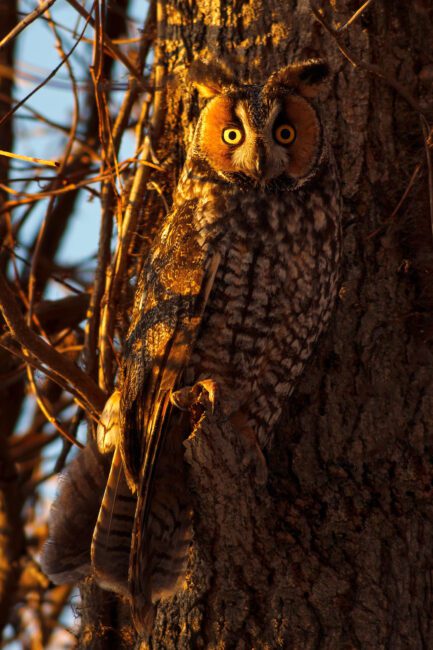 Tokina 300mm f/4 ATX Specifications
Mount Type: Sony Alpha, Canon EF, Nikon F
Focal Length Range: 300mm
Maximum Aperture: f/4
Minimum Aperture: f/32
Lens (Elements): 9
Lens (Groups): 7
Compatible Format(s): Full Frame, APS-C
VR (Vibration Reduction) Image Stabilization: No
Diaphragm Blades: 9
SD Glass Elements: 2
Autofocus: Yes
Internal Focusing: No, screw-driven lens
Minimum Focus Distance: 72 inches (2 m)
Focus Mode: Manual, Manual / Auto
Filter Size: 77mm front filter
Dimensions: 3.7in. (84 mm) x 8.07 in. (187 mm) (Diameter x Length)
Weight: 1140g
Build Quality and Handling
The Tokina 300 f/4 is built to a professional standard with a barrel made from a strong metal alloy. The barrel features a textured crinkle finish not dissimilar to that found in high-end Tokina and Nikon lenses from the 90's. The dark-grey paint of the finish has held up well with time and rarely scratches. Initially, the lens's lack of proper weather sealing and a rotating focus ring during autofocus operation made me apprehensive about using it in inclement weather.
he Tokina is a screw-driven lens with no internal focus motor which means that the focus ring rotates as the lens autofocuses. This archaic design implies that the Tokina 300mm f/4 is at an increased risk of debris and water penetrating the lens via the area of the focus ring. Thankfully, after repeated usage in different weather conditions including rain, high humidity, and snow, I can say that the lens has repeatedly functioned without fail. My copy of the lens has even survived a rather messy tumble into the mud on a rain-drenched trail in Costa Rica. Luckily, the lens hood took the brunt of the fall, and the slightly muddy lens continued to function flawlessly for the duration of my trek.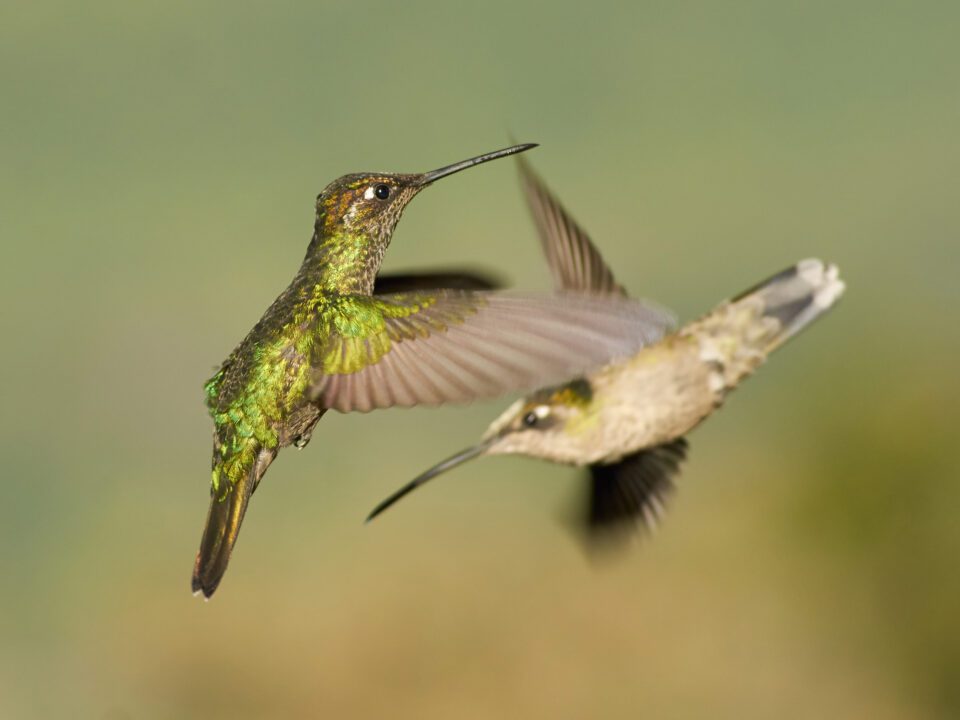 Measuring 84mm in diameter and 187mm in length, the Tokina 300mm f/4 is a small lens. In comparison, the Nikon 300mm f/4D AF-S with its 90mm diameter and 222.5mm length is a lot bigger. It also weighs 300 grams more than the Tokina. The Canon EF 300mm f/4 L USM (The non-Image-Stabilized model from 1991 and the IS model from 1997) lenses from the 90's compare favorably with the Tokina in weight, but their size is almost identical to that of the Nikon lens. The only 300mm f/4 full-frame lens that handily beats the Tokina in size is the relatively new Nikon 300mm f/4E PF ED VR lens whose usage of Phase Fresnel (PF) elements make it a tiny 147.5mm in length and just 755grams. Thanks to its small size and form factor, the Tokina balances effortlessly on even the smallest of DSLR's which makes it a fantastic companion for long hikes.
The Tokina handles very well with the rubberized focus ring being well dampened. As stated earlier, the lack of an internal focusing motor means that the focus ring rotates during AF operation. As it rotates, the focus ring makes quite a noticeable clicking noise which stands in stark contrast to the silent focus operation of today's lenses. The rotation of the ring means that there is no DMF (Direct Manual Focus) so you can't turn the focus ring while the lens is in autofocus operation. Further complicating things is the lack of an AF/MF switch on the lens barrel which means you must change focus mode via the camera body.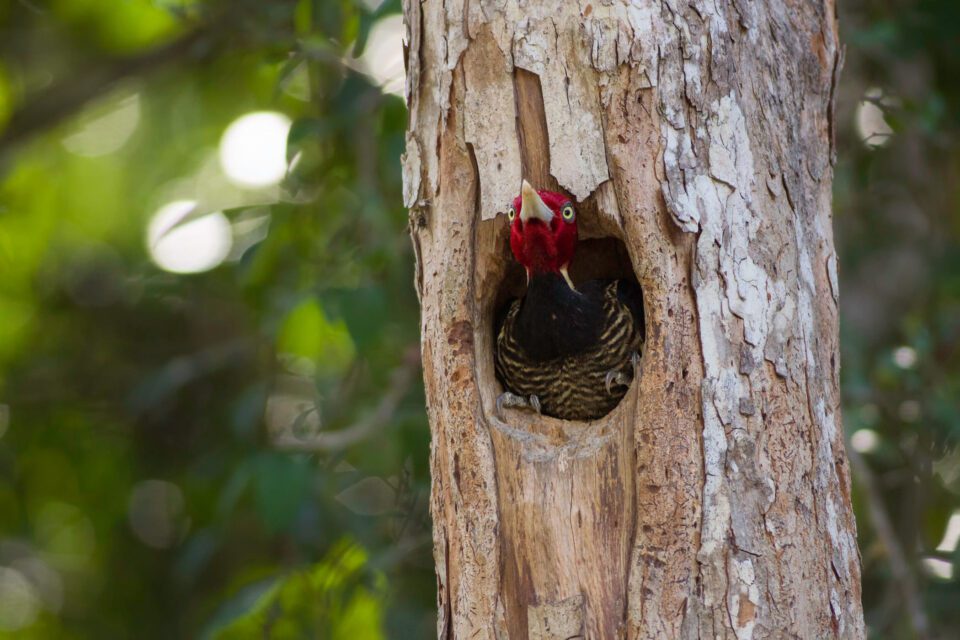 Like the Nikon 300mm f/4D AF-S, the Tokina comes with a non-removable built-in lens hood. Unlike its Nikon counterpart, there is no ability to lock the hood and a certain amount of force is needed to slide the hood in and out of place. I do like this design as it narrows the overall diameter and makes it easier to fit the lens inside a small camera bag. At the front of the lens is a non-rotating 77mm filter thread which means that both ND and polarizing filters can be used with ease.
Towards the back of the barrel is a fixed rotating tripod collar whose low profile fits the overall compactness of the lens. The foot rotates smoothly, but unfortunately, there are no click-stops at the 90-degree marks. Probably the most limiting aspect of the Tokina is the lack of a focus limiter switch. The lens would have greatly benefited from having a focus limiter as it would help dramatically increase the focus speeds, especially in low light situations. This is problematic should you choose to use the lens on Canon and Nikon bodies for they lack the in-camera focus limiter options available on the more modern Sony Alpha mount cameras.
Overall, the Tokina 300mm f/4 is a lens whose very design is based on compactness. It handles very well, and it is a pleasure to carry around all day given its diminutive size and lightweight. It's also very well built with an all-metal construction that has proven to stand the test of time. On the other hand. the Tokina 300mm f/4 lacks many useful features that are now commonplace on modern lenses such as internal focusing, direct manual focus, AF/MF switch and a focus limiter switch. The lack of these features proves a real shortcoming in certain situations and this must be taken into consideration before purchasing the lens.
Focus Performance and Accuracy
Like many lenses whose design heralds from the early 1990s, the Tokina has no internal autofocus motor and relies on an outdated slotted screw drive focus operation powered by the camera's own focus motor. This isn't a problem for anyone using it on entry-level Sony Alpha or Canon camera bodies, but some of Nikon's entry-level DSLR's lack AF motors can't properly autofocus this lens. Because of the screw-driven design, autofocus operation generates a modest amount of noise though at no point does it become intrusive. Thankfully, the overall speed of focus is very good but highly dependent on the camera which you mount it on. More professional camera bodies have better focus motors which are better suited to focusing screw-driven lenses. An example of this is with how my own copy of the lens functions on the different Sony Alpha bodies at my disposal. When mounted on an entry-level DSLR such as the Sony A100, focus performance is solid but nothing to write home about. When mounted on a prosumer DSLR such as the Sony A77, the lens delivers improved performance with much faster focus adjustments thanks to the stronger motor of the camera.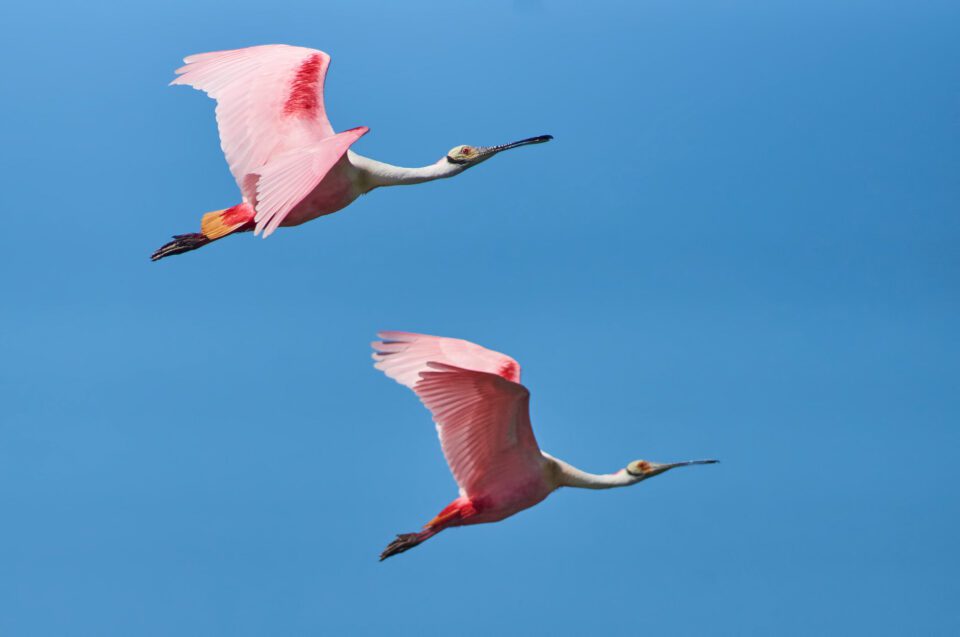 Focus accuracy is quite good with the Tokina 300mm f/4 lens though not excellent. When used in good light, the lens is highly capable and it's capable of tracking moving subjects with relative ease. That said, under dim lighting conditions the lens hunts quite a bit and the lack of focus limiter switch further compounds the problem.
Image Quality
Probably the most noticeable aspect of the Tokina 300mm f/4 lens is that it is a very sharp lens. While it isn't breathtakingly sharp like some of the best 300mm f/4 prime lenses, it can render a very high level of detail at all apertures. The performance is also very even across the frame with good detail rendering in the corners of the image. At f/4, sharpness is already quite good, but the overall effect is dampened by the rather low contrast found at this aperture. The low contrast is due to the lens not employing any extra-low Dispersion (ED) or UD glass elements in its optical design, but thankfully this is corrected just one stop down. At f/5.6, sharpness is very high across the frame, with the lens easily resolving all 24 megapixels of my crop-sensor Sony Alpha 77. This aperture is the lens's sweet spot with F/8 retaining the same level of detail but not improving upon it and the effects of diffraction setting in by f/11.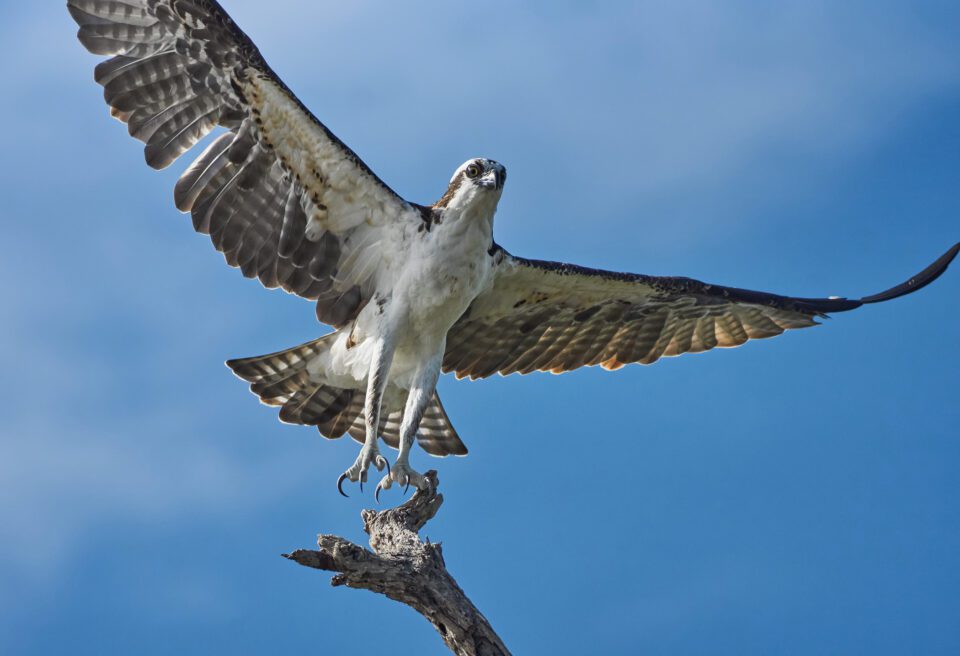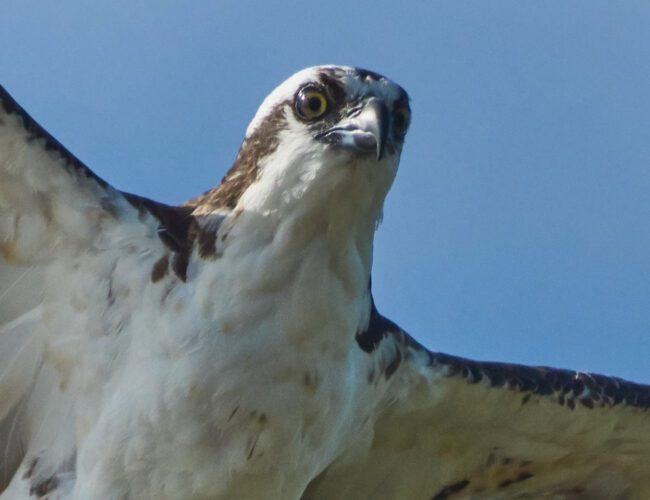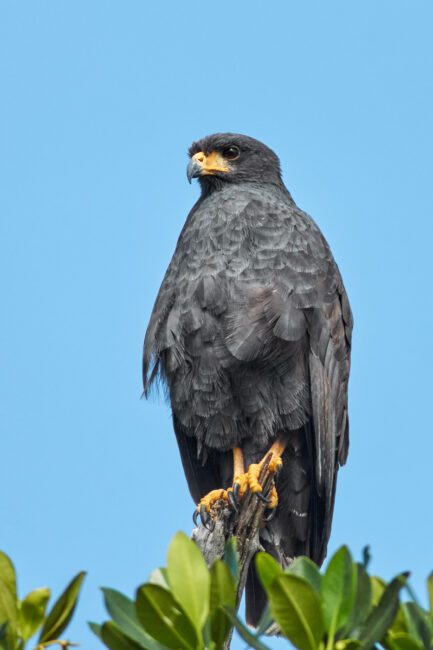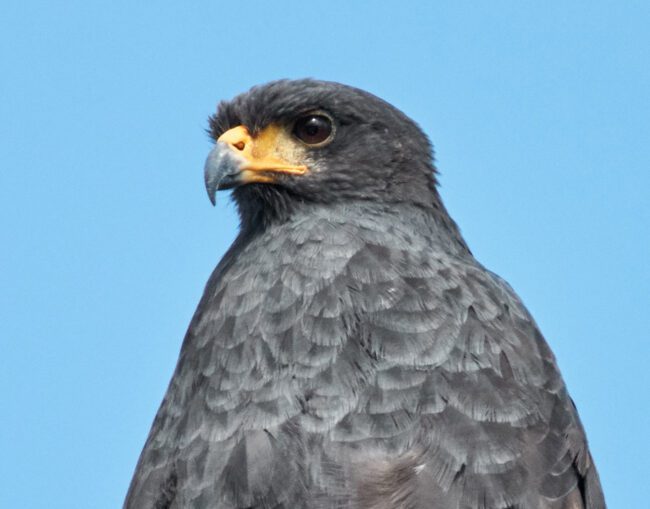 Vibration Reduction
The Tokina 300mm f/4 doesn't feature any in-lens image stabilization or IS. This means that it is much harder to achieve sharper photos when using low shutter speeds while handholding. The lack of IS can prove a problem on Canon and Nikon bodies as they don't have in-camera image stabilization like the Sony Alpha bodies.
Bokeh
The quality of the Bokeh of the Tokina 300mm f/4 lens is adequate though not of the same quality as some of the best 300mm f/4 lenses. Areas in front of the focal plane feature a somewhat nervous bokeh. Luckily, this is almost completely gone in areas behind the focal plane where the bokeh becomes quite smooth. Background highlights are rendered quite nicely, with relatively little outlining at max aperture.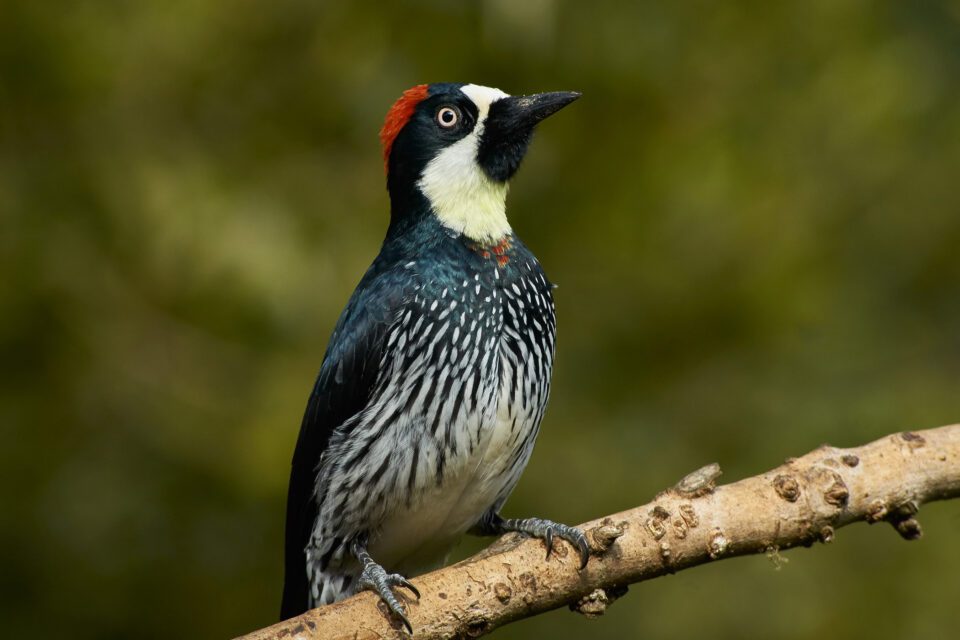 Vignetting
The lens exhibits a moderate amount of vignetting that becomes negligible as the lens is stopped down. When using the max aperture, there is about a one-stop of darkening in the corners. At f/5.6, this drops to about half a stop, and by F/8 there is little noticeable darkening in the corners of the frame.
Flaring
Like most Tokina lenses of the era, the Tokina 300mm f/4 doesn't handle flare particularly well. Overall contrast is reduced substantially when shooting against the sun. At times this defect can lend a dreamy quality to photographs.
Chromatic Aberration
While modern lenses have become increasingly good at mitigating chromatic aberration, this cannot be said for the now 26-year-old design of the Tokina 300mm f/4. The lens doesn't employ any extra-low Dispersion (ED) elements like the more modern 300mm f/4 designs which means it isn't very good at correcting for chromatic aberration. The lens suffers from a high amount of bokeh fringing (halos of different colors in out-of-focus areas) with strong traces of magenta halos in the foreground along with green halos in the background out of focus areas. This problem occurs predominantly when the lens is used at its native aperture of f/4, with it lessening at f/5.6 and becoming only a minor issue by f/8.
Unfortunately, lateral chromatic aberration gradually increases as the lens is stopped down, with it being quite pronounced at f/4 and getting progressively worse as the aperture narrows. This issue is most noticeable when shooting against the light, with areas of sharp contrast exhibiting a pronounced magenta-colored halo. Thankfully, chromatic aberration is one of the easiest lens defects to correct in Photoshop, and some careful post-processing can hide most, if not all, of the Tokina 300mm f/4 issues with this problem.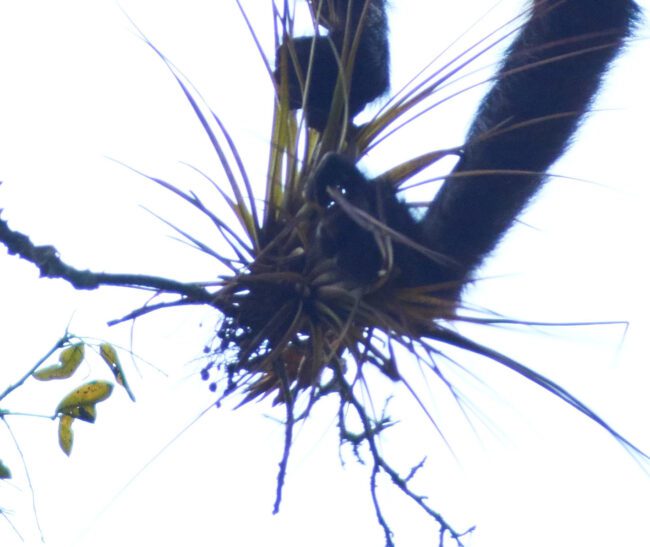 Comparisons
Given the low price point which the Tokina 300mm f/4 can be purchased at on the used market (around $300) the most direct competition it faces is in the form of the budget-friendly 70-300mm lenses offered by all major lens manufacturers.
In this range, Canon has a couple of options with their Canon EF 70-300mm f/4-5.6 USM IS and newer Canon EF 70-300mm f/4-5.6 USM IS II lenses. A new copy of the former can be purchased for $377 though they are easy to find for around $200 on the used lens market. Compared to the Tokina, the Canon EF 70-300mm f/4-5.6 USM IS lens is superior in its handling of chromatic aberration and it also features Canon's third-generation image stabilization unit. Unfortunately, it is hampered by Canon's outdated Micro USM focus motor which focuses very slowly. In favor of the Tokina lens is a much better build quality along with noticeably superior sharpness performance.
The Tokina also focuses much faster when used on a good camera body. Recently, Canon has updated the EF 70-300mm f/4-5.6 USM IS with the Canon EF 70-300mm f/4-5.6 USM IS II which features an improved if still budget oriented build quality, a much improved focusing motor and Canon's latest-generation image stabilization. The EF 70-300mm f/4-5.6 USM IS II can be purchased new for $549. The new lens is much sharper at 300mm than its predecessor and offers convincing performance at this focal length which competes but does not quite match the quality offered by the Tokina lens. While the EF 70-300mm f/4-5.6 USM IS II features an improved build quality it can't compete with the all-metal design of the Tokina 300mm f/4.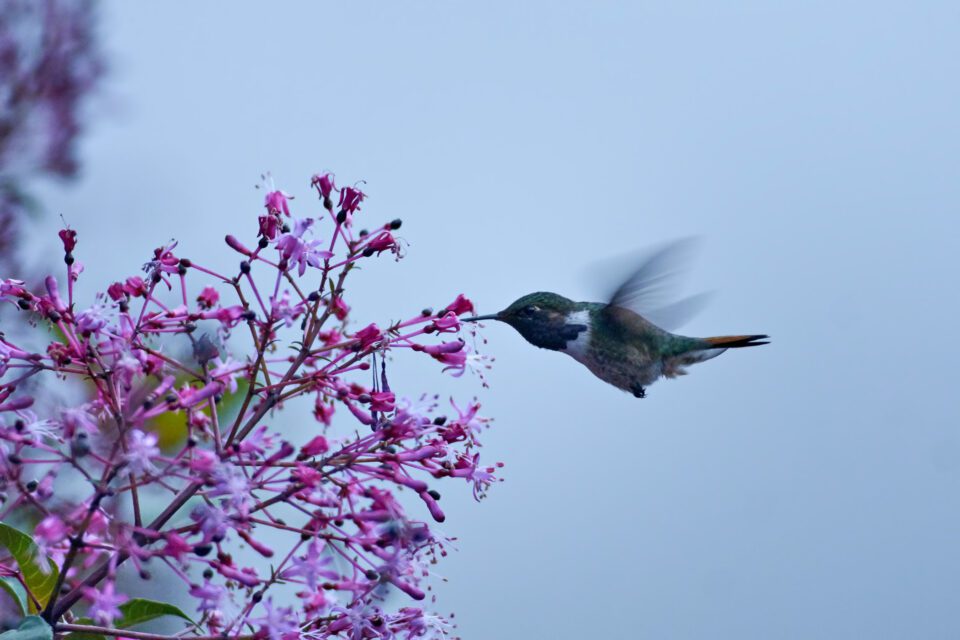 While still in Canon's EF mount, a more like-for-like competitor is Canon's 300mm f/4 lens. The now-discontinued Canon EF 300mm f/4 L USM is very similar to the Tokina, with the two lenses sharing a similar weight, amount of glass groups and elements, lack of image stabilization and lack of weather sealing. The Canon does offer some distinct advantages, mainly in the focusing department where it employs Canon's fast and silent USM focus motor. The Canon also features a focus limiter switch which further improves overall focus performance. The two lenses are quite similar regarding their overall sharpness, but the Canon does feature better bokeh quality and much less chromatic aberration. The Canon can be purchased for around $550 on the used lens market.
Moving to the Nikon F mount. You can get the now-discontinued Nikon 70-300mm f/4.5-5.6G AF-S VR lens for a similar price as the Tokina. The sharpness of the Nikon lens isn't too bad at 300mm, but it isn't in the same league as the Tokina lens. In the Nikon lens's favor is it's fast and silent AF-S motor, image stabilizer and better handling of chromatic aberration. As with Canon, Nikon has recently updated their budget 70-300mm lens with the Nikon AF-P 70-300mm f/4.5-5.6E AF-S VR lens which costs $596. The new lens offers better overall performance than its predecessor with improved sharpness at all focal lengths, a better image stabilization unit and improved focus operation. Both Nikon 70-300mm lenses feature a plastic lens barrel, and their build quality cannot compare to the all-metal design of the Tokina lens.
As with Canon, Nikon has had a 300mm f/4 lens since the 90's with the Nikon 300mm f/4D AF-S released in 2000 proving a great success. This lens can be purchased for around $650 on the used lens market. The Nikon lens is a better lens all around than the Tokina. They share a similarly high build quality and both lack image stabilization, but the Nikon does feature a focus limiter, Nikon's fast and silent AF-S motor, excellent handling of chromatic aberration and a slight edge in image sharpness and contrast. The Nikon lens is also noticeably bigger than the Tokina 300mm f/4.
There are also some third-party lens options available. The Tamron 70-300mm f/4-5.6 SP Di VC USD directly competes with the consumer-oriented 70-300mm options of Canon and Nikon and costs $300 on the used market. While the Tamron lens features silent internal focusing and an image stabilizer, it's image quality at 300mm leaves a lot to be desired.
Summary
The Tokina 300mm f/4 lens is not an easy lens to summarize. On the one hand, the 26-year-old design is showing its age with a screw-driven focus design, lack of image stabilization, no AF/MF and focus limiter buttons along with high amounts of bokeh fringing and lateral chromatic aberration. The lens also struggles shooting against the sun and the bokeh is quite nervous for an f/4 aperture prime lens. Thankfully, the Tokina 300mm f/4 does some things very well. It's incredibly small and lightweight without compromises in the quality of its build. The all-metal lens barrel ensures it can operate under demanding shooting environments in ways that plasticky consumer-oriented lenses can't. It is also very sharp, especially one-stop down where it can easily handle today's high-resolution image sensors. Given its price on sites like eBay, the Tokina 300mm f/4 is a real bargain and it should receive a long look from any photographer currently on the market for a sub $500 telephoto lens.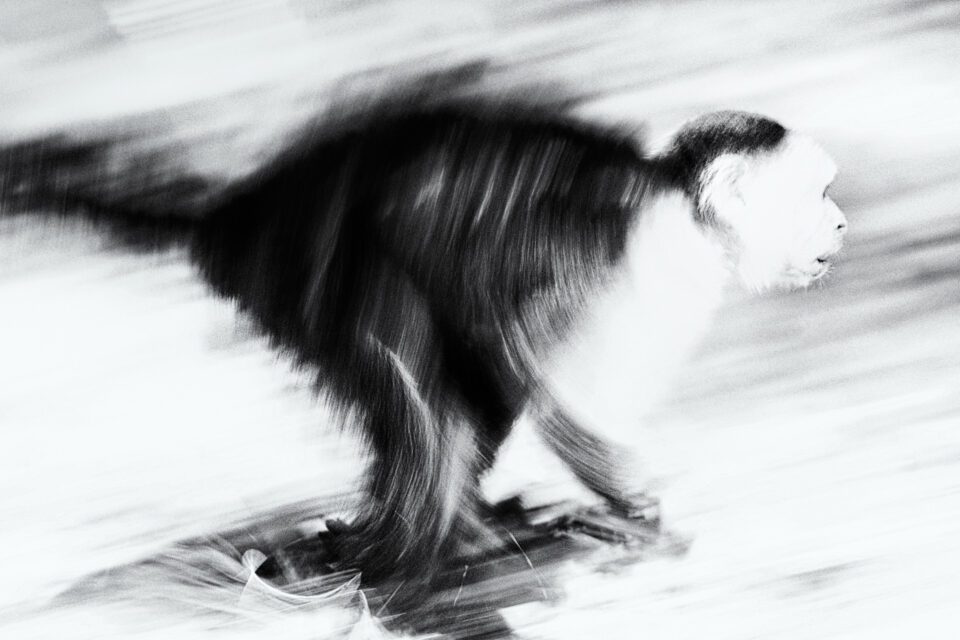 Tokina 300mm f/4 ATX
Optical Performance

Features

Build Quality and Handling

Focus Speed and Accuracy

Size and Weight

Value
Photography Life Overall Rating