This is an in-depth review of the Tamron SP 15-30mm f/2.8 Di VC USD, world's first f/2.8 image-stabilized ultra-wide angle zoom lens for full frame cameras, the development of which was announced in September of 2014, with the lens officially released in January of 2015. It is a very unique lens not just because of its very useful focal length range with a constant aperture of f/2.8 throughout the zoom range, but because it features image stabilization – something you practically never find on ultra-wide angle lenses.
For many years now, I have been shooting with the Nikkor 14-24mm f/2.8G lens, which is a monster of a lens when it comes to size, weight and performance – it truly is a legendary lens optically. But with its $2K price it is far from being an affordable choice, so Tamron decided to challenge the 14-24mm with the 15-30mm f/2.8 VC in a number of ways: longer focal length coverage extending to 30mm, built-in image stabilization and a more affordable price point of $1,200.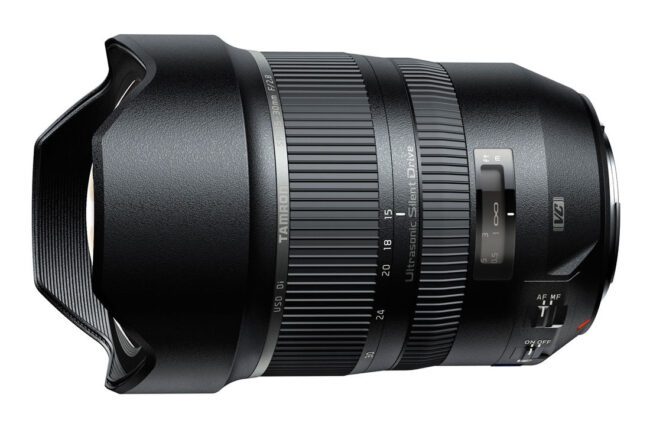 I had a chance to shoot with the Tamron 15-30mm f/2.8 VC for the last three months for both my personal and professional photography projects and my primary goal was to find out how good the lens is, particularly when compared to Nikon's 14-24mm f/2.8G, which I have been relying on heavily for years, whether shooting landscapes, architecture or environmental portraits. Hence, in this review, I will be primarily comparing these two lenses, in addition to providing the usual detailed information and image samples.
Tamron SP 15-30mm f/2.8 Overview
The Tamron SP 15-30mm f/2.8 VC is a versatile, professional-grade lens designed for capturing extreme wide angles, which often come across when photographing architecture and landscapes with foreground elements. With its impressive optical performance and a constant aperture of f/2.8 throughout the zoom range, this lens is also a great candidate for low-light photography, such as astrophotography. Thanks to the Ultrasonic Silent Drive motor (USD), the lens focuses both silently and quickly, similar to other high-quality professional lenses like the Tamron SP 24-70mm f/2.8 VC.
The built-in image stabilization, which Tamron markets as "Vibration Compensation" (VC), provides up to 4 stops of compensation for hand-held shooting. VC is definitely the highlight of the Tamron 15-30mm f/2.8, because it is the world's first ultra-wide angle zoom to offer it. Tamron has been consistent in its use of vibration compensation in high-quality lenses – the lens follows the path of the Tamron SP 24-70mm f/2.8 VC, which also was world's first 24-70mm lens to offer image stabilization.
While both Canon and Nikon have been excluding image stabilization from their professional-grade wide-angle and standard lenses, Tamron has been making it clear that image stabilization should be included in every high-end lens, no matter what the focal length is. And that's where I am in total agreement with Tamron – despite the claims by some photographers that image stabilization is not needed on wide-angle lenses, based on my experience, image stabilization is very effective and useful on every type of lens. This is why systems that offer in-body image stabilization (IBIS) have been gaining so much popularity, as manufacturers do not need to worry about including stabilization in lenses and hence can make lenses both smaller and cheaper.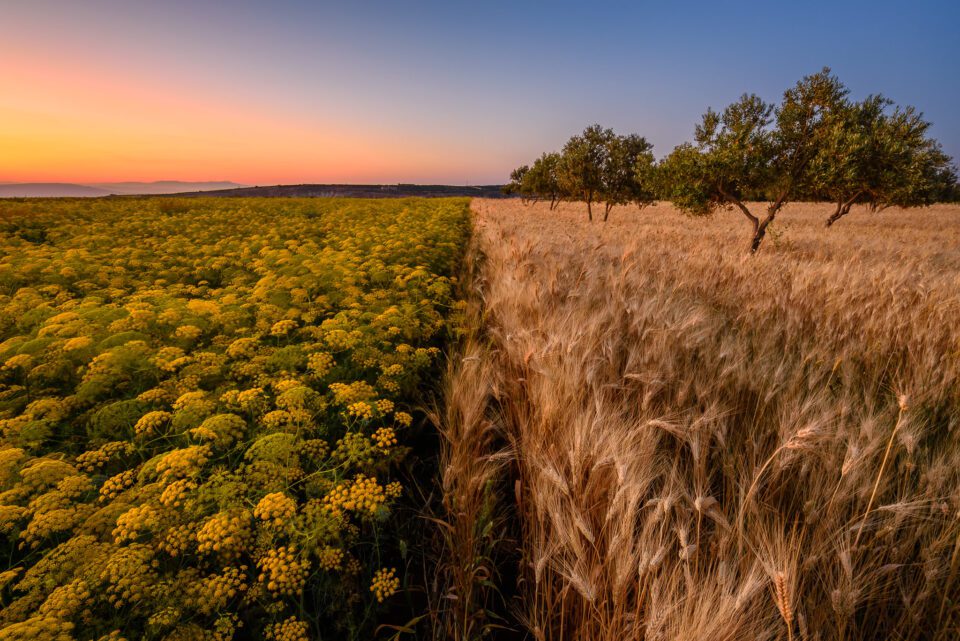 When it comes to optical design, the Tamron SP 15-30mm f/2.8 VC is no slouch – with a total of 18 lens elements in 13 groups (3 of which are of low-dispersion type, 1 molded-glass aspherical and 2 expanded glass-molded aspherical elements), the lens is more complicated than the Nikon 14-24mm f/2.8G. On top of this, Tamron threw everything it had in its arsenal at the 15-30mm, adding fluorine coating to the front element to repel water and dirt, weather sealing and special eBAND coating to reduce internal reflections and thus effectively minimize ghosting and flare. All this obviously translates to a pretty hefty and heavy lens – at 98.4 x 142.5mm (width x height) and 1,100 grams total weight, the lens is both bigger and heavier than its Nikon counterpart.
With such a wide focal length range of 15-30mm, the lens is specifically targeted to be used on full-frame (FX) cameras. While it also provides a pretty good coverage on cropped sensors cameras (DX), with an equivalent field of view of approximately 22.5-45mm, using such a lens on smaller cameras might not be practical, making the setup too front-heavy. Unfortunately, designing such wide-angle lenses with high-end optics comes at a major cost – the front element is so large and bulky, that it is impossible to mount regular screw-on filters. So if you want to use polarizing and GND filters, your only option at this time is to look at third-party filter systems like the FotodioX WonderPana, which does have the right adapters for the Tamron 15-30mm f/2.8 VC.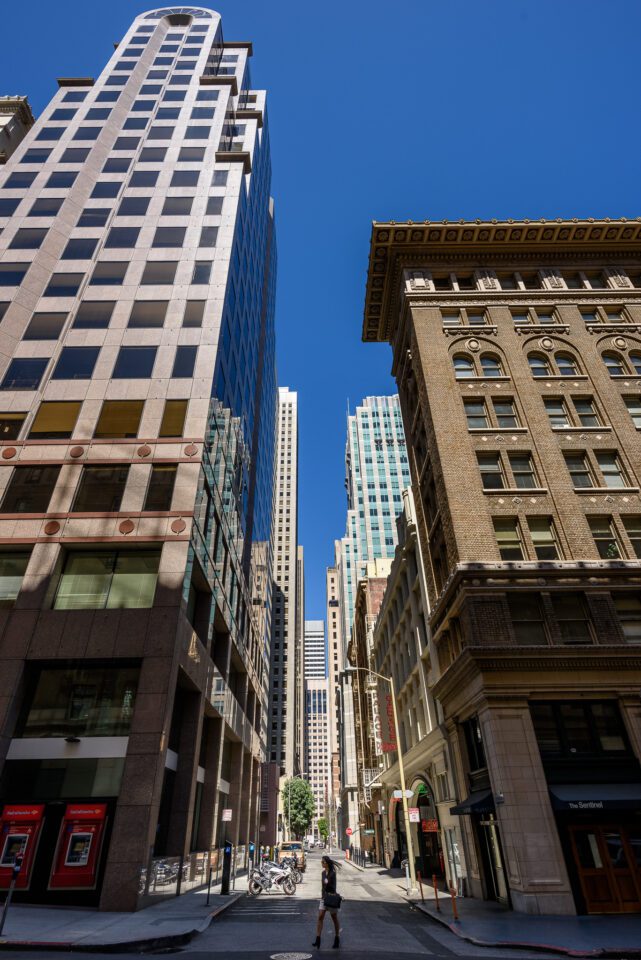 In terms of optical performance, as you will see in the Optical Features section of this review, the Tamron 15-30mm f/2.8 delivers excellent results, challenging the Nikon 14-24mm f/2.8G (more on this in the Lens Comparisons section).
Tamron SP 15-30mm f/2.8 Specifications
Mount Type: Nikon F (also available for Canon and Sony mounts)
Focal Length Range: 15-30mm
Maximum Aperture: f/2.8
Minimum Aperture: f/22
Angle of View (DX-format): 85°52′ – 49°54′
Angle of View (FX-format): 110°32′ – 71°35′
Lens (Elements): 18
Lens (Groups): 13
Compatible Format(s): FX, DX
Diaphragm Blades: 9 (rounded)
Distance Information: Yes
LD Glass Elements: 3
Molded-Glass Aspherical Elements: 2
eXpanded Glass Molded Aspherical (XGM) Elements: 1
Autofocus: Yes
USD (Ultrasonic Silent Drive): Yes
Minimum Focus Distance: 0.28m
Focus Mode: AF/MF
Filter Size: N/A
Length: 142.5mm
Diameter: 98.4mm
Weight (Approx.): 1,100 g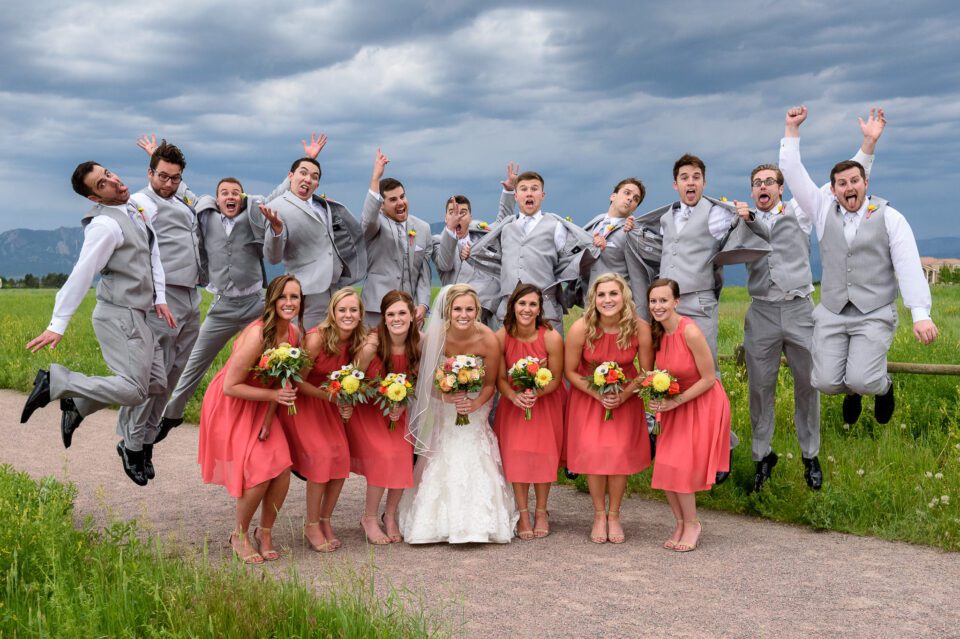 Detailed specifications for the lens, along with MTF charts and other useful data for the Tamron SP 15-30mm f/2.8 Di VC USD can be found in our lens database.
Focal Length Coverage and Usefulness
At the widest focal length of 15mm, the Tamron 15-30mm f/2.8 VC is about 1 mm longer than the Nikon 14-24mm f/2.8, which is certainly a disadvantage for situations where you have to go really wide. In terms of angle of view, this 1mm difference translates to 110° vs 114° – a pretty visible change. But the loss of 1 mm comes with a gain of 6 mm on the longer end, which translates to 71° vs 84° in angle of view – also quite a noticeable difference. Notice how just 1 mm significantly impacts the angle of view by 4° at the widest setting, while 6 mm on the long end only changes the field of view by 13°. That's how focal lengths work – the shorter the focal length, the more impact it has on the angle of view.
But what is more practical, the wider focal lengths or the longer? To answer this question, I fired up my Lightroom catalog and looked at the statistics by focal length. Here is how the data looked like:
15mm: 518 images
16-19mm: 179 images
20-24mm: 228 images
25-30mm: 396 images
From a total of 1321 images that I have shot in the last few months, the largest number of images in the above list was taken at a single focal length of 15mm. To me, this indicates that at the time I was most likely craving for even more wider focal length, as I was photographing landscapes, buildings and architecture, wanting to fit more into the frame. At the same time, if we look at the 25-30mm range, we can see that I shot quite a bit at the long end as well and if I leave out everything but 30mm, that focal length alone represents close to 300 images! So based on my personal shooting style and the subject(s) I have been photographing, it looks like I have been mostly switching between the widest end of the zoom range and the longest, and not so much in between. To me, that 25-30mm line is pretty significant – that's something I could never get from my 14-24mm f/2.8G!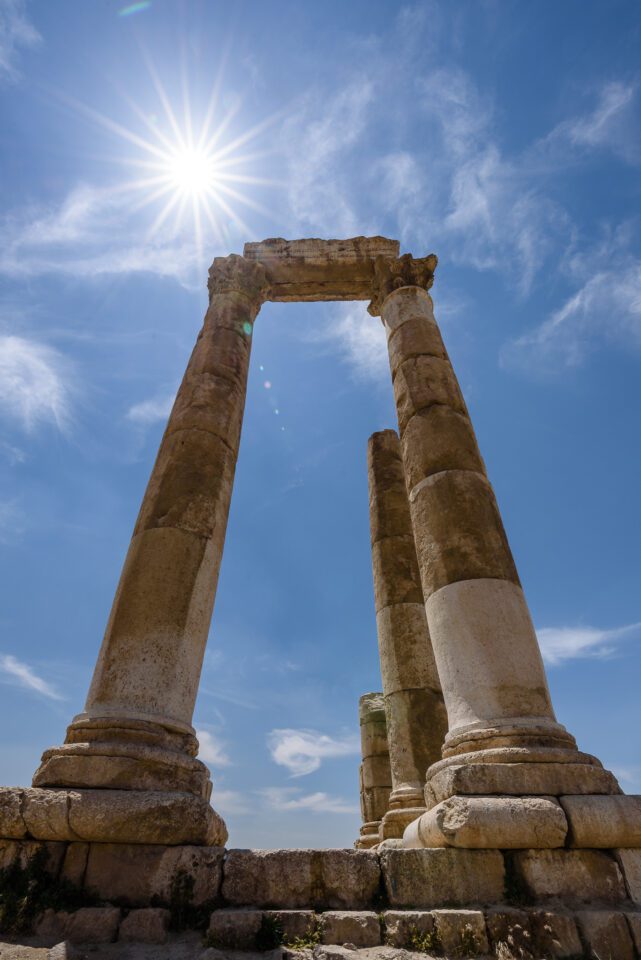 So if you are wondering about the practicality of different focal lengths for your needs, I would recommend to run a similar exercise to see what focal lengths you use the most for your photography. Based on that, you can decide if the extra 1mm is worth the price difference or not. For me, it is not that big of a deal, considering that I gained image stabilization and 6mm on the longer end. And if I really needed to get even wider than 15mm, there is always an option to do a 4+ shot panorama to capture the wider angle, then stitch the panorama together in post. Sadly, aside from cropping, which results in loss of image resolution, there is no similar option for "zooming in".
Vibration Compensation / Image Stabilization
When Nikon first launched its 16-35mm f/4G VR lens, I wrote about how important and useful image stabilization is, even for wide-angle lenses, in my in-depth Nikon 16-35mm f/4G VR review. I talked about my experience with taking pictures at very slow shutter speeds hand-held, often much below the reciprocal rule guidelines. The same thing applies to the Tamron 15-30mm f/2.8 VC – the built-in image stabilization on this lens is incredibly useful when shooting hand-held, particularly when tripod use is not allowed, or there are space or time constraints for setting a tripod up.
The big question is, how effective is image stabilization, or in the Tamron lingo "Vibration Compensation"? Tamron claims up to 4 stops of compensation, so I tried out a few images four stops below the reciprocal rule while shooting hand-held. Take a look at the below image, which I shot at 1 second: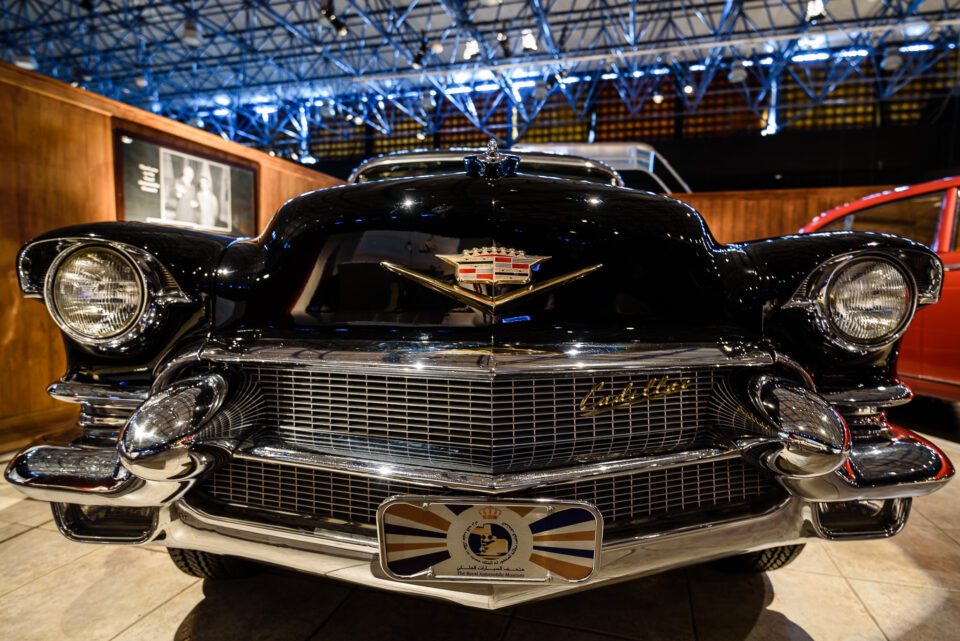 That's right – that's a full second of hand-held shooting at 17mm! Hard to imagine that such shots are even possible. At 1 second, it is roughly 4 stops below the recommended 1/15th range. Now if you really pixel-peep at 100% view, you will notice very slight blur, so the image is not razor sharp. So the claim of 4 stops is a bit over-optimistic in my opinion, unless you have stability of a sniper. But 2-3 stops is a definite possibility with this lens, which already gives you a lot of options for shooting when working in the field. While using the Tamron 15-30mm f/2.8, I rarely ever put it on a tripod, as I mostly relied on the image stabilization capabilities of the lens. In short, image stabilization on the Tamron 15-30mm f/2.8 totally rocks.
Lens Handling
As I have already pointed out, the Tamron 15-30mm f/2.8 VC is a beast of a lens, being both larger and heavier than the Nikon 14-24mm f/2.8G, which is already the heaviest Nikon ultra-wide angle zoom lens available. At a whopping 1,100 grams, this lens can make any smaller DSLR feel a bit front-heavy, particularly when you have it hanging off your neck. However, on higher-end full-frame camera bodies, the lens balances better and feels much more "at home". I primarily used the Tamron 15-30mm f/2.8 on my lightweight Nikon D750 (especially while traveling), because I wanted to reduce the overall weight of my setup. The D750 was a perfect companion to the lens and although it did feel a bit front-heavy, the very comfortable grip of the D750, along with the well-positioned zoom ring on the lens allowed me to balance it quite well with proper support and comfort of both hands.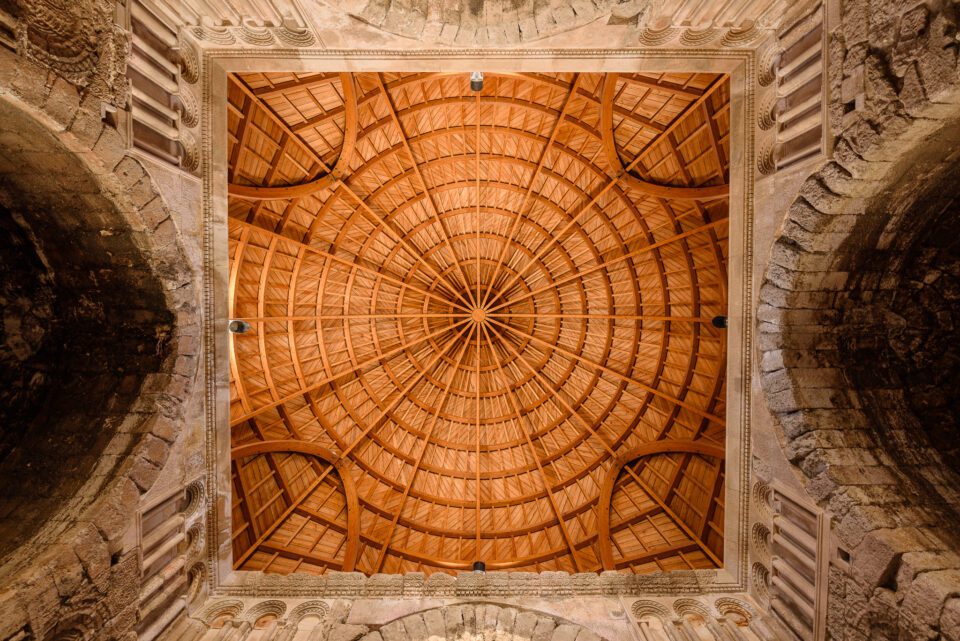 Similar to its rival, the Nikon 14-24mm f/2.8G, the Tamron 15-30mm f/2.8 VC feels very solid in hands. Although the whole barrel of the lens is made out of plastic (the 14-24mm also has a mostly plastic barrel), it does not feel cheap like some of the kit or entry-level lenses. I cannot imagine what the lens would have weighed, had Tamron used a metal barrel. Keep in mind that plastic does not expand and contract like metal does when temperatures change quickly, which can actually prolong the life and performance of a lens. In addition, the modern plastic used in electronics today is very different than it used to be – it is extremely durable and can easily withstand a lot of abuse.
Since the front element is huge and round, Tamron designed the lens to have a built-in petal-shaped hood, which also feels quite solid. When zooming in and out, the lens does not change in length, although the front element will move in and out together with a secondary plastic hood that matches the shape of the primary hood. The front element comes out fully at 15mm and recesses deeper into the lens when you zoom in towards 30mm. As for the zoom ring, it is very smooth and I did not notice it getting any stiffer or easier to rotate overtime, which is a sign of good quality. The same goes for the focus ring, which also feels quite nice when rotating it. Similar to Nikon lenses, when you get to close focus or infinity marks, the focus ring will continue to rotate, giving very slightly more resistance. To protect the front element, Tamron supplied the lens with a push-on front cap, which works very similarly as the cap on the Nikon 14-24mm f/2.8G.
As expected from a high-quality lens, the mount is made from durable metal and similar to all recently Nikon AF-S lenses, the Tamron 15-30mm f/2.8 also features a rubber gasket on the lens mount to minimize the risk of attracting dust and other debris into the camera chamber. The Vibration Compensation (VC) switch, along with the AF/MF switch are both located on the side of the lens, similar to how it is designed on the Tamron 24-70mm f/2.8 VC and most Nikkor lenses (the lens comes with VC turned off). These switches are easy to move and use.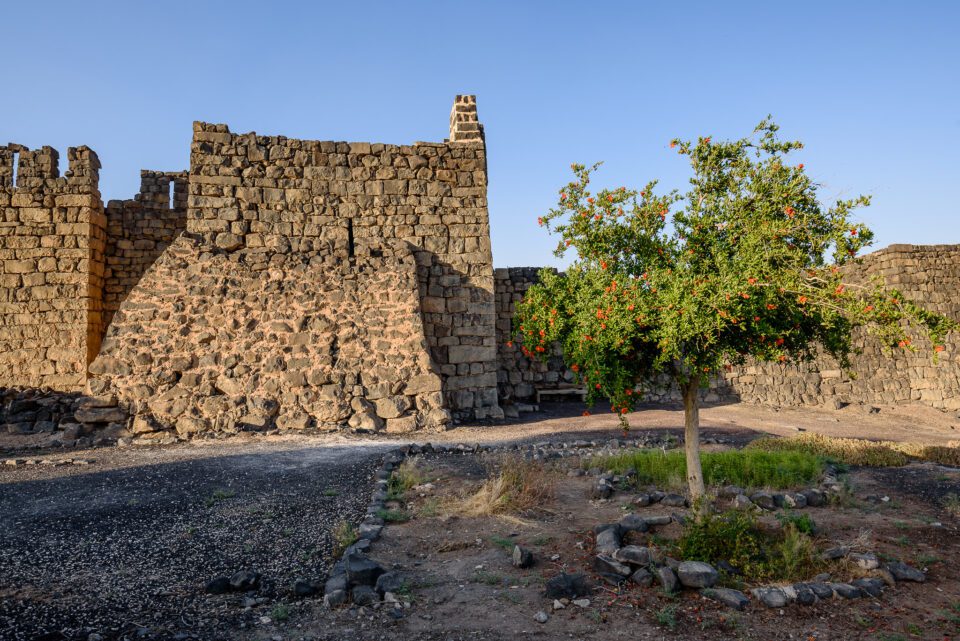 The only real shortcoming in the lens build that I have found is the rear element of the lens, which, when zooming in to 30mm will result in the rear element going pretty deep inside the lens and exposing its guts. Sadly, there is nothing protecting the rear of the lens, so if you have to change it in very dusty conditions, you might first want to zoom out to 15mm and only then change the lens. From what I can see, dust and other debris can easily make its way into the lens through this opening, if you are not careful. In comparison, the Nikon 14-24mm f/2.8G has a protective "wall", which never exposes the lens interior when zooming in or out.
Focus Speed and Accuracy
Tamron armed the 15-30mm f/2.8 with its Ultrasonic Silent Drive (USD) autofocus motor technology, which results in both fast and silent autofocus operation. On the Nikon D750 and D810 camera bodies, I found autofocus to be quite accurate and reliable. When comparing AF acquisition speed between the Tamron 15-30mm and the Nikon 14-24mm, the latter seems to be a bit faster in comparison. I will be honest though – AF speed is not critical for such lenses, as you most likely won't be shooting fast action at such wide focal lengths. As for reliability, from what I have heard, unlike Sigma, which reverse engineers Nikon's AF system for its lenses, Tamron licenses Nikon's mount and hence has less AF reliability issues (this may explain why Nikon and Tamron occasionally file joint patents on lenses). If this is true, there should be less risk of having potential AF issues if Nikon decides to make modifications to its AF algorithms in future cameras. When using the camera on my Nikon DSLRs, I relied on its AF capabilities 99% of the time (with 1% being tripod use in extremely low-light situations) and the lens did not disappoint.