Announced in June 2018, the RX100 VI is yet another iteration of Sony's RX100 series of pocketable high-end compact cameras. The last few years haven't been kind on point-and-shoot cameras with smartphone cameras now the tool of choice for most casual photographic situations. This has nearly eradicated the point-and-shoot camera market, but one niche segment remains seemingly unscathed: advanced bridge cameras like the Sony RX100 VI. With its large 20.1-megapixel stacked 1-inch imaging sensor, the RX100 VI captures more detailed images and video than any smartphone.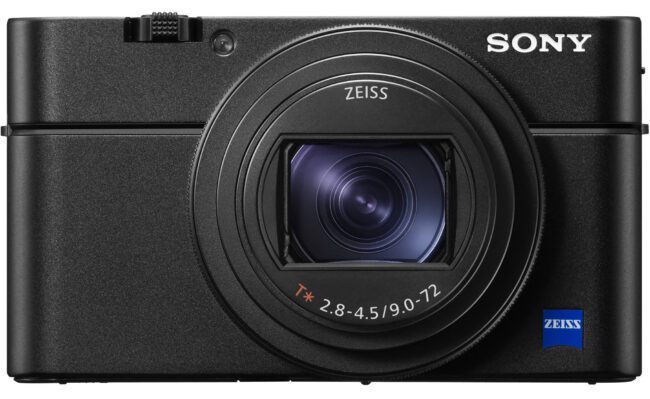 In times past, the powerful sensor was enough of a selling point, but over time, Sony has had to continually add new features to make the RX100 series more competitive. On the RX100 V, that meant increasing the burst rate to 24fps and adding advanced focus features. With the new RX100 VI, Sony has gone with an 8.3x optical zoom range with a f/2.8-4.5 variable aperture 24-200mm equivalent lens. That gives the Mark VI noticeably greater reach than the 24-70mm equivalent lens of its predecessor.
However, there is a tradeoff as the new lens's maximum aperture settings of f/2.8-4.5 are a lot narrower than the f/1.8-2.8 range on the 24-70mm lens of the Mark V. This not only means that you'll be losing the shallow depth of field capabilities of previous RX100 offerings, but it also means noisier images and videos in low-light settings.
Despite the new lens, the RX100 VI is the same width and height as the Mark V and only 1.8mm thicker which results in a camera that is ideally suited to a wide range of photographic applications while remaining genuinely pocketable. The RX100 VI retains the excellent 315 embedded phase-detect autofocus point system of its predecessor which means a confident focus performance in both stills and video.
The camera features the same popup XGA OLED electronic viewfinder of the Mark V, and it now functions via a single-action mechanism which allows you to pop it in and out with ease. For vloggers and videographers, there is a 1,228,800 dot 3-inch screen that can tilt up by 180 degrees to directly face the subject, and in a first for the series, it's also touch-sensitive. The RX100 VI is also the priciest RX100-series model to date, coming in at $1,200, a $200 price increase over the Mark V's debut price.
At this price point, one could buy a mirrorless or DSLR camera with a larger APS-C sensor and a lens or two, which places the RX100 VI in the awkward spot of having to compete with cameras with much larger sensors and more versatile ecosystems. The real question is if the RX100 VI's small size, versatility, and an all-in-one package can carve out enough of a niche to make it a worthwhile purchase.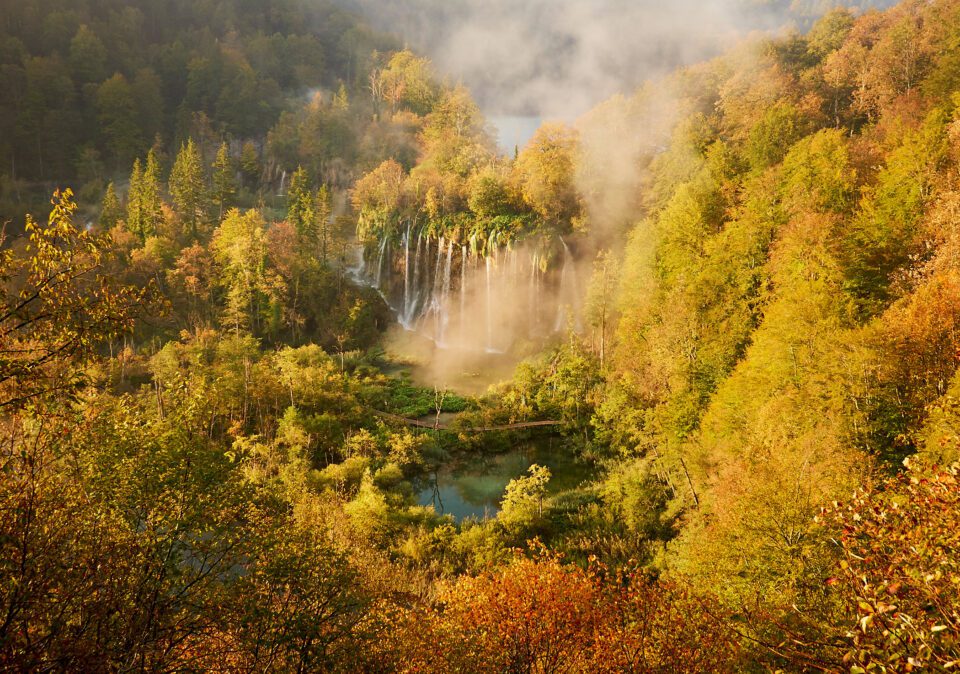 Sony RX100 VI Specifications
Sensor: 20.1 MP 1-inch type stacked CMOS image sensor
24-200mm f/2.8-4.5 equiv. zoom lens
24 fps continuous shooting with full continuous AF
Retractable 2.36M-dot EVF
3-inch rear touchscreen LCD
UHD 4K video at 30p and 24p along with 1080p slow-motion capture
Wi-Fi and NFC Capability
One SD card slot
Weight: 301g
Price (MSRP): $1,198
Sony RX100-Series Comparisons
Before we discuss camera features, let's do a quick revision of all the feature changes we have seen in the RX100 series of cameras. With all the RX100 iterations still available for purchase today, one might be wondering what differences there are between them and what gains one would have by going with the latest model. Below is a detailed table that shows all the key differences between the RX100-series cameras:
Specification
RX100 I
RX100 II
RX100 III
RX100 IV
RX100 VA
RX100 VI
Announced
06/06/2012
06/27/2013
05/28/2014
06/10/2015
10/06/2016
06/05/2018
Sensor Type
CMOS
BSI CMOS
BSI CMOS
Stacked CMOS
Stacked CMOS
Stacked CMOS
Sensor Resolution
20.2 MP
20.2 MP
20.1 MP
20.1 MP
20.1 MP
20.1 MP
Sensor Size
13.2 x 8.8mm (1″)
13.2 x 8.8mm (1″)
13.2 x 8.8mm (1″)
13.2 x 8.8mm (1″)
13.2 x 8.8mm (1″)
13.2 x 8.8mm (1″)
Native ISO Range
125-6400
160-12,800
125-12,800
125-12,800
125-12,800
125-12,800
Image Processor
Bionz
Bionz
Bionz X
Bionz X
Bionz X
Bionz X
Phase Detection Autofocus
No
No
No
No
Yes
Yes
Phase Detection Autofocus Points
N/A
N/A
N/A
N/A
315 AF Points
315 AF Points
Lens Focal Length
10.4-37.1mm
10.4-37.1mm
8.8-25.7mm
8.8-25.7mm
8.8-25.7mm
8.8-74.0mm
Focal Length in 35mm Equiv
28-100mm
28-100mm
24-70mm
24-70mm
24-70mm
24-200mm
Lens Aperture
f/1.8-f/4.9
f/1.8-f/4.9
f/1.8-f/2.8
f/1.8-f/2.8
f/1.8-f/2.8
f/2.8-f/4.5
Optical Image Stabilization
Yes
Yes
Yes
Yes
Yes
Yes (up to 4 stops)
Integrated ND Filter
No
No
Yes
Yes
Yes
No
Maximum Shutter Speed
1/2000 sec
1/2000 sec
1/2000 sec
1/32000 sec
1/32000 sec
1/32000 sec
Startup Time
2.8 sec
2.8 sec
2.0 sec
2.0 sec
2.0 sec
2.0 sec
Anti Distortion Shutter
No
No
No
Yes
Yes
Yes
Auto ISO Min Shutter Speed
No
No
No
Yes
Yes
Yes
EVF
N/A
Optional
1.44 Million Dot EVF
2.36 Million Dot EVF
2.36 Million Dot EVF
2.36 Million Dot EVF
Flash Hotshoe
No
Yes
No
No
No
No
Built-in Flash
Yes
Yes
Yes
Yes
Yes
Yes
Continuous Shooting Speed
10 fps
10 fps
10 fps
16 fps
24 fps
24 fps
Buffer Size
13 JPEG / 13 RAW
13 JPEG / 13 RAW
48 JPEG / 26 RAW
48 JPEG / 26 RAW
233 JPEG + RAW
233 JPEG + RAW
LCD Screen
3.0″ Fixed
3.0″ Tilting, +90°/-40°
3.0″ Tilting, +180°/-45°
3.0″ Tilting, +180°/-45°
3.0″ Tilting, +180°/-45°
3.0″ Tilting, +180°/-90°
LCD Touchscreen
No
No
No
No
No
Yes
Video Recording
1080p, up to 60 fps
1080p, up to 60 fps
1080p, up to 60 fps
4K, up to 30 fps
4K, up to 30 fps
4K, up to 30 fps
4K HDR Video Recording
No
No
No
No
No
Yes, with HLG (Hybrid Log-Gamma)
S-Log2/S-Gamut
No
No
No
Yes
Yes
Yes
Slow Motion Video
N/A
N/A
Yes, Up to 120 fps
Yes, Up to 960 fps
Yes, Up to 960 fps
Yes, Up to 960 fps
Built-in WiFi
No
Yes
Yes
Yes
Yes
Yes
Battery Life (CIPA)
330 shots
350 shots
320 shots
280 shots
220 shots
240 shots
Weight
240g
281g
290g
298g
299g
301g
Size
102×58×36mm
102×58×38mm
102×58×41mm
102x58x41mm
102x58x41mm
102x58x43mm
Price (12/15/2018)
$448
$598
$748
$898
$998
$1198
Body and Design
Measuring 102 x 58 x 43 mm (4.02 x 2.28 x 1.69 in) and weighing just 301g (10.62 oz) including battery, the RX100 VI is a tiny camera with a minimal footprint. The VI's gained a bit of depth over its predecessor, but it still easily fits into the side pocket of most jeans. The camera feels well made with a slick metal chassis and has an assuring heaviness given its compact size. Akin to its predecessor, the outer metal chassis is relatively thin and susceptible to impacts. On account of this and the lack of weather sealing the RX100 VI should be handled with care.
The body and ergonomics of the RX100 VI are almost identical to previous models in the series. This also means that it has many of the same tradeoffs as its predecessors and one of these happens to be part of its innate appeal. It's a tiny camera body and part of what gives it such a small profile is the complete absence of a proper grip. Yes, there is a tiny rubberized thumb rest, but the otherwise smooth surface makes it difficult to keep a firm hold on the camera. Without a proper grip, it almost always feels as though the camera might slip out of your hands. Additionally, the small body size means that there isn't a whole lot of real estate for your fingers to grasp onto at the front of the camera. There are grip accessories available from Sony and third parties, and I highly recommend getting one for peace of mind.
Owners of previous models will be familiar with the layout and controls of the RX100 VI. On the top surface, there's a dedicated mode dial, a power button, a shutter with zoom collar, and a button for the popup flash. The zoom collar is smooth and effective, but I would have preferred a Slow setting for the Zoom Speed as I found that it could be a bit too quick at times (there is only a Normal and Fast speed under the Zoom Speed setting in the menu). The rear of the camera body is mostly taken up by the 3-inch LCD screen along with a selection of small and quite fiddly buttons that surround the thumb wheel.
The size of the screen is undoubtedly fantastic, but it does come at the cost of taking up almost all the room on the back of the camera. The lack of space on the back means that the buttons are tiny compared to what one finds on Sony's mirrorless camera bodies. There is also a bit of a toy-like feel to some of them, especially the thumb wheel and programmable control ring on the lens. The button layout on the RX100 VI is also quite troublesome with the rear dial proving especially tricky to operate. Not only is it not customizable but its location implies that using it you must grip the camera with your left hand so that there's enough support. To be on the safe side, I strongly recommend using your left hand as support if you intend on taking your thumb off the thumb rest as the likelihood of the camera taking an unintended tumble is quite high in such situations.
The RX100 VI features the same textured free-rotating programmable control ring around its lens as the Mark V. The dial's role depends on which shooting mode you're in, but it can be customized to control a range of different functions. The rotating control is a useful feature to have, and it's especially helpful for controlling lens zoom, aperture and exposure compensation. Unfortunately, the dial itself feels relatively cheap with an uneven stiffness when twisted. This is a bit surprising as the control rings of some of Sony's FE lenses offer an excellent and smooth twisting operation.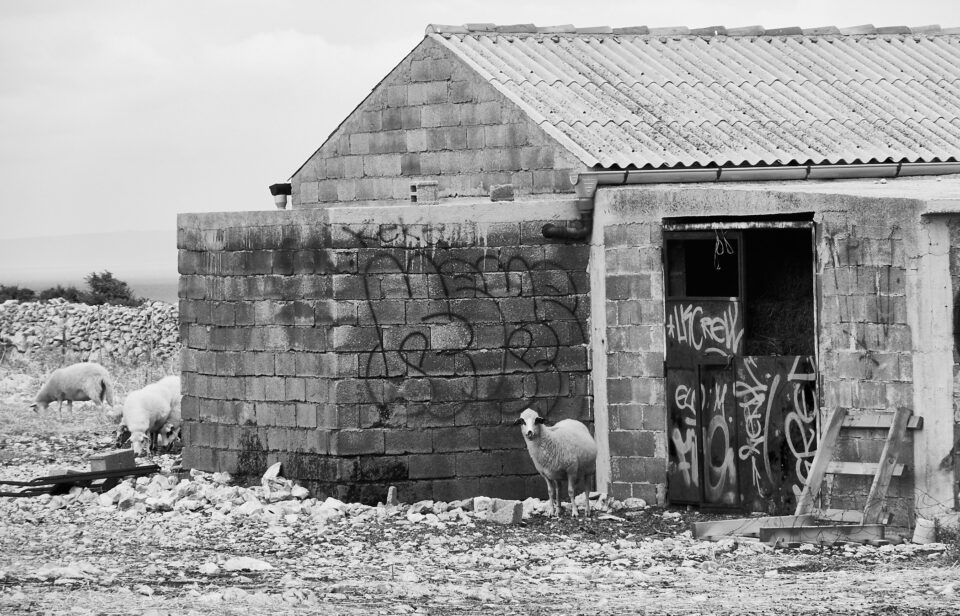 Overall, the RX100 VI's ergonomics are quite poor. A part of this unavoidable as there are inherent tradeoffs to making such a tiny camera body. The small size comes at the cost of not having a grip. This would have been less of a problem if the camera body was textured but the smooth metal finish makes it very hard to have a reassuring hold. The button layout is also inadequate compares poorly to Sony's own mirrorless camera bodies. Sony would have been better off making a more rubberized camera body for a better grip while also making the LCD screen smaller so that there would be more room for improved button placement. These issues will rarely affect the experience of a photographer who wishes to let the camera make most of the decisions, but for those that desire greater control over ISO, aperture, shutter speed and other settings, the RX100 VI is functionally limited.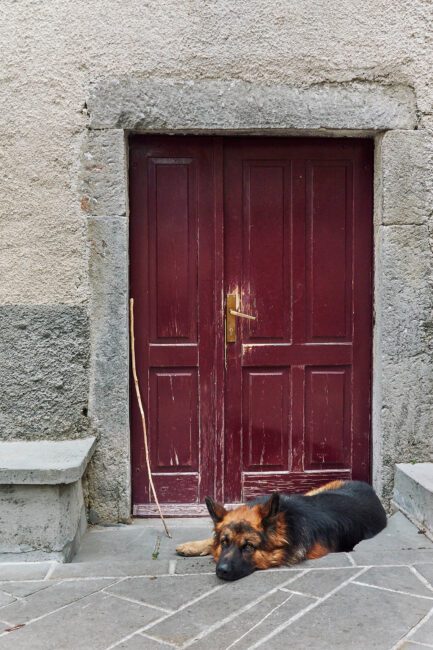 Customization
For a point-and-shoot camera, the RX100VI offers quite a lot of customization options, but quite a few design flaws, unfortunately, limit it. The RX100 VI permits you to customize the function of four buttons as well as that of the rotating programmable control ring. These can be reconfigured to offer different functions for stills shooting, video shooting, and playback modes. On the RX100VI, two dials control two-thirds of the exposure triangle; the first is the programmable control ring on the lens while the second is the control wheel on the back of the camera. If you're in Manual mode, the last remaining control requires a custom button press to enter that function (either aperture, shutter speed or ISO) followed by a scroll of the wheel to change it. This makes shooting in Manual Mode on the RX100 VI remarkably cumbersome though this isn't unexpected on a camera body this small.
Where things get genuinely frustrating is when shooting in either Aperture-Priority or Shutter-Priority. When using either of these modes, the lens ring can automatically change functions to control for either the aperture or shutter speed depending on the mode in use. If you would like to take away control from the camera and to choose which button changes which function you run into a problem. In the custom settings, you can change the control ring's function to adjust for either aperture or shutter speed; however, you can't customize the control wheel on the back of the camera to adjust for either aperture or shutter speed, which renders the whole operation futile.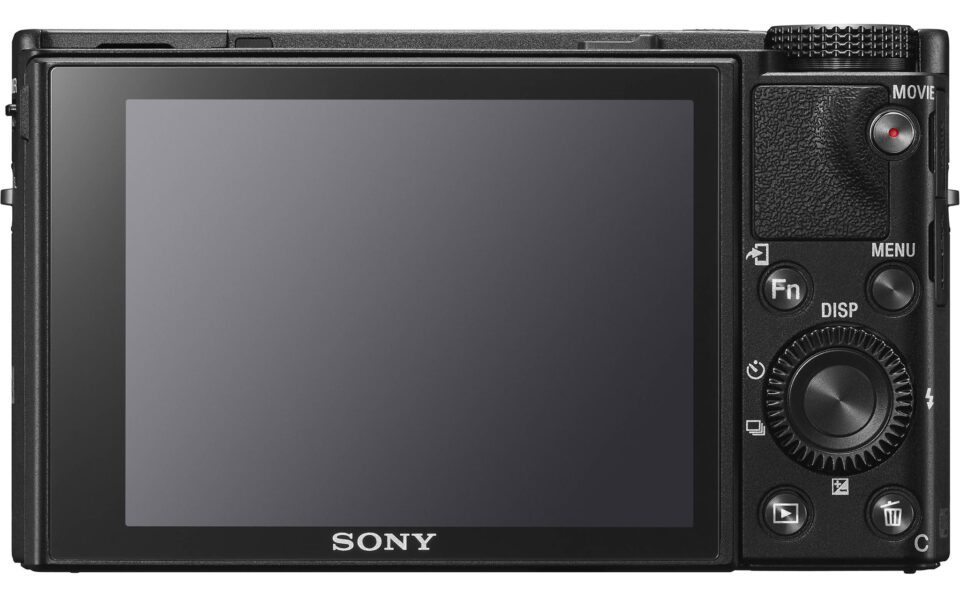 I am also not a big fan of Sony's placement of the C Custom Button on the bottom right rear of the camera. The location makes it impossible to reach while handholding with one hand and it would have been much better to place it on the empty surface in front of the dedicated mode dial on the top of the camera. Like other Sony cameras, the RX100 VI features the useful FN button which enables you to access twelve customizable tabs. Overall, the RX100 VI offers a certain degree of control and customization, but the overall design isn't intended for a user who's always changing settings on the fly or mostly shooting in Manual Mode.
In recent years, Sony has done a good job of updating the menu of their mirrorless offerings with more straightforward and logical designs, but the RX100 VI's menu remains needlessly long and complicated. The RX100 series has long suffered from a clustered menu, and unfortunately, things haven't really changed. Thankfully, the My Menu tab is available and helps solve some of the clutter by allowing you to select and place your favorite menu options under one tab.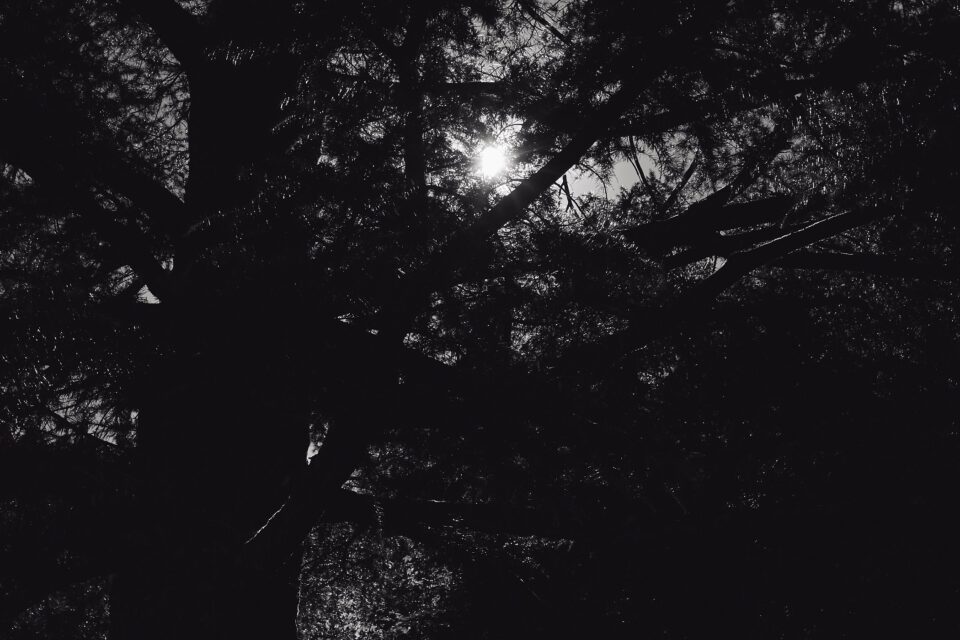 Viewfinder and Screen
The RX100 VI features a popup viewfinder in the top left corner which houses an XGA OLED 2,359K dot panel with 0.59 magnification. Compared to the viewfinders on mirrorless cameras, the EVF is very small, but it remains a highly useful feature for framing and shooting in bright lighting conditions. The viewfinder's pop-up design means that there is no way to attach an eyecup to prevent internal reflections. This can prove a problem when using the EVF when the sun is high up in the sky and in such situations, you may need to use your off-hand to cover the viewfinder and prevent stray light from coming in. There is a diopter adjustment on the top of the EVF extension piece which you can use to fine-tune your viewing experience. Another useful innovation is that when you are finished shooting, you can simply press the EVF back into the camera, which will automatically turn the camera off and retract the lens.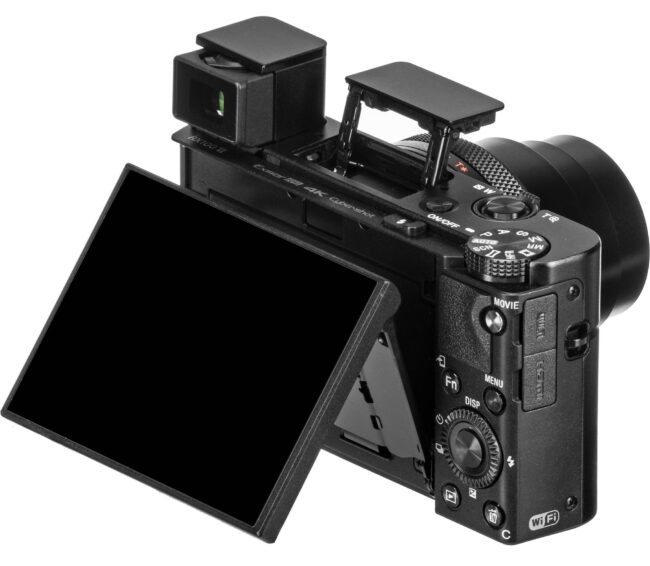 The RX100 VI comes with the same 3-inch LCD screen as the Mark V. The LCD can be flipped up by 180 degrees to face the subject for selfies and vlogging. The display also folds down by as much as 90 degrees, which makes it much easier to frame when shooting straight down. Sony has recently started employing touch-sensitivity on the LCD screens of their cameras and the RX100 VI now also offers this functionality. You can tap to reposition the AF area, tap to pull-focus in movies, or double-tap an image in playback to enlarge. Sadly, the touchscreen implementation on Sony cameras remains underdeveloped. You can't tap through menus, and while you can expand with a double-tap during playback, you can't swipe through different images or pinch in to zoom.
Connectivity
Inside the two small flaps on the right side of the body, you'll find two physical ports: one for Micro HDMI and another for Micro USB. These are standard sockets so that you can use standard cables. The camera charges its battery internally over USB with a full charge giving you around 200 shots. The RX100 VI offers both Wifi with NFC and Bluetooth, allowing for faster connections and easy location tagging via a smartphone. One feature missing for those interested in vlogging is a dedicated microphone input, and there's no way to connect one wirelessly. This would have been a great addition as none of its competitors have this feature which is essential for vloggers.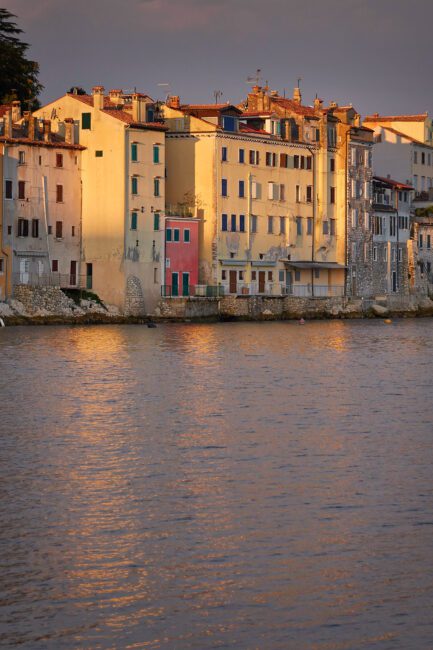 Recording Media
The RX100VI features one UHS-I type SD card slot rather than the faster UHS-II type slot which significantly inhibits burst mode shooting and the camera's acclaimed 24-frames-per-second burst mode. The slowdown is mostly due to very long buffer clearing times experienced when shooting with even the fastest UHS-I type cards. The issue is especially noticeable thanks to the RX100's large buffer size which can take well over a minute to entirely clear. When shooting at 24-frames-per-second, the buffer fills up quickly, and you often find yourself waiting a long time for the buffer to fully clear. This performance is unacceptable and significantly hampers the practically of one of the RX100 VI's most significant selling points.
Battery
A significant limitation of the RX100 series is their very short battery life. The more advanced and thus power-hungry feature sets of recent RX100 releases have further compounded this problem. On the RX100 VI, I was rarely able to get more than 240 shots per charge (which is also the CIPA rating) and often had to do a full recharge after my morning and afternoon photography sessions. I highly recommend carrying extra batteries if you intend on taking the camera for a full day's worth of photography and you are unable to charge mid-day.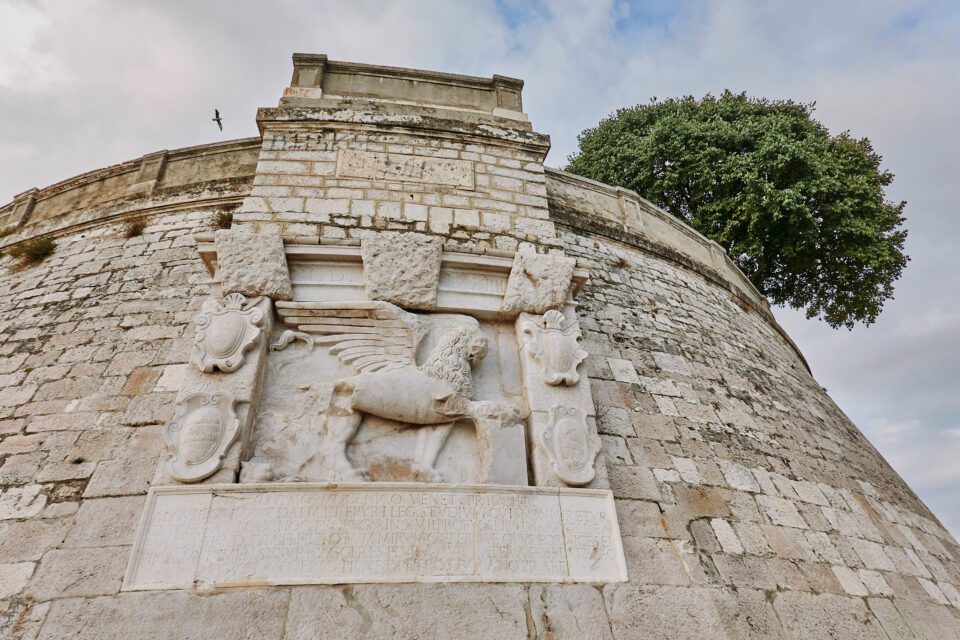 Video
The RX100 series is very popular among videographers and vloggers, so it's no surprise that the RX100 VI comes packed with video-centric features. The camera can shoot video at 4K resolution with full pixel readout (no pixel binning) at up to 30fps. Unfortunately, continuous 4K recording is limited to just five-minute clips whereas Full HD recording goes all the way up to 29 minutes and 59 seconds. This seems like a restriction intended to keep the camera from overheating, but it's an unfortunate choice given that vloggers constitute a significant target audience. Sony also added a host of other features to the RX100 VI, including S-log3 and S-log2 gamma curves, HDR movie recording, exposure zebras, clean HDMI output and Gamma Display Assist. There is also a range of slow-motion video recording options.
The Lens
In a departure from previous models in the series, the RX 100 VI highlights a brand-new lens with a much larger focal range of 24mm to 200mm. The RX100 V was only 70mm at the telephoto end which gives the Mark VI considerably more reach than its predecessor. Making the RX100 VI a much more all-around offering than previous models in the series and a camera aimed squarely at photographers looking for greater versatility.
Quite astonishing is the fact that Sony managed to squeeze the new lens into a body that is only 1.8mm thicker than the Mark V. Naturally, there are some tradeoffs as a result, and the aperture range of the new lens is a noticeably slower f/2.8-4.5 compared to the f/1.8-2.8 of the Mark V's 24-70mm lens. The 24-200mm f/2.8-4.5 is a variable aperture lens which means that the aperture changes depending on the chosen focal length. The only focal length setting which offers the f/2.8 aperture is at 24mm. At 25mm it is already f/3.2, then f/3.5 at 30mm and f/4 at the 40mm setting. In a pleasant surprise, the camera maintains the f/4 aperture all the way from the 40mm until the 109mm setting. From 109mm till 200mm the max aperture is f/4.5.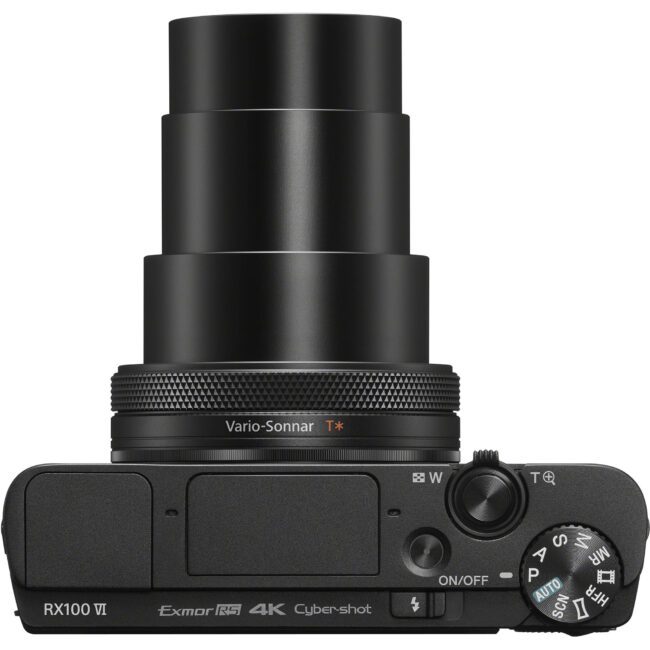 Compared to the bright 24-70mm f/1.8-2.8 lens of the three previous RX 100 models, the aperture range of the new lens allows in a lot less light, and this has some distinct limitations when shooting under dim lighting conditions. Most notable is the need for a much higher ISO to attain a similar shutter speed, and I consistently found myself using ISO values that were beyond ideal when shooting street scenes at dawn and dusk or when taking images indoors. I also faced slower focusing speeds when making images in such scenarios. Overall, if 70mm is long enough at the telephoto end and you often shoot in low light, you might be better off sticking to the RX100 Mark V.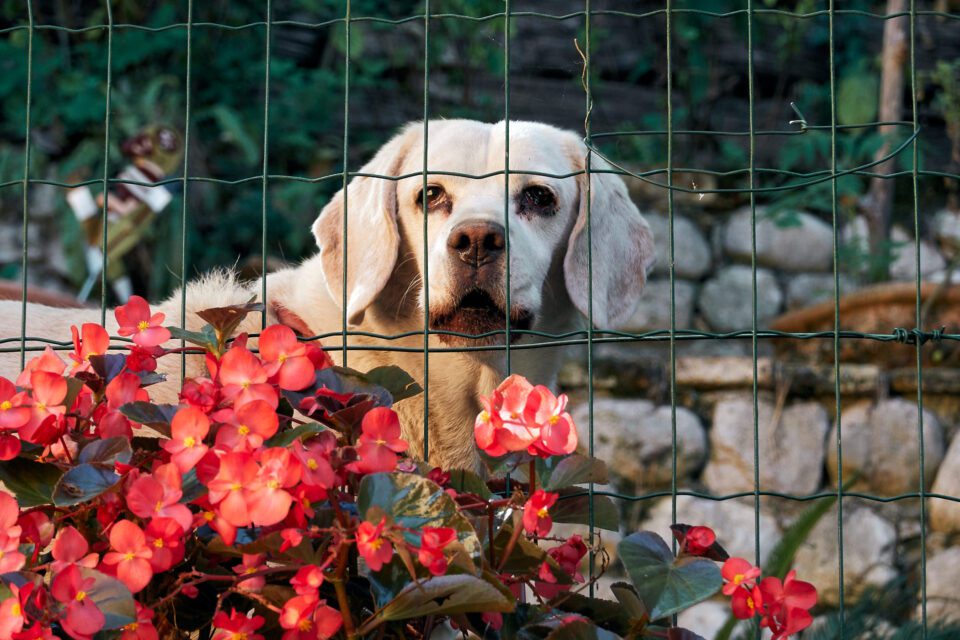 A further compromise of the additional focal range is the loss of the built-in Natural Density filter which was a much-loved feature for videographers on previous models. ND filters are essential for attaining good shutter speeds for filming under bright lighting conditions while using a bright aperture.
These trade-offs certainly limit the RX100 VI's performance as low light, video-centric camera, but the additional focal range also means that the new model is much better suited for travel and day-to-day photography than any of its predecessors. Not only is the new lens versatile but I am happy to report that it's also very strong optically. This is especially true at the longer end of the focal range where sharpness and contrast remain on an excellent level. The extreme corners are not great, especially on the long end, but they are good enough for most applications.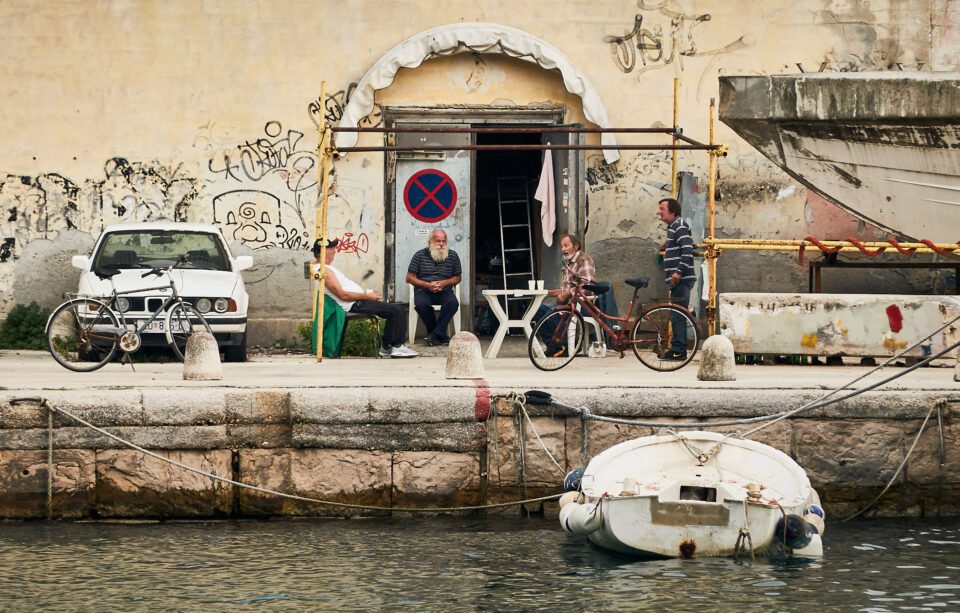 The below images highlight the sort of sharpness that can be expected along with showing how well the lens handles flare when shooting against the sun.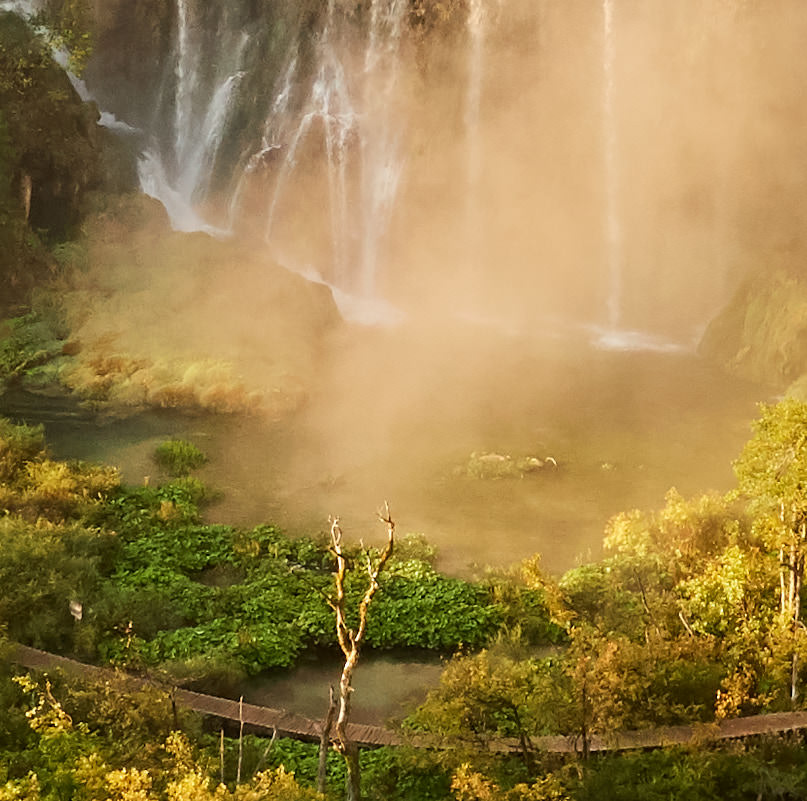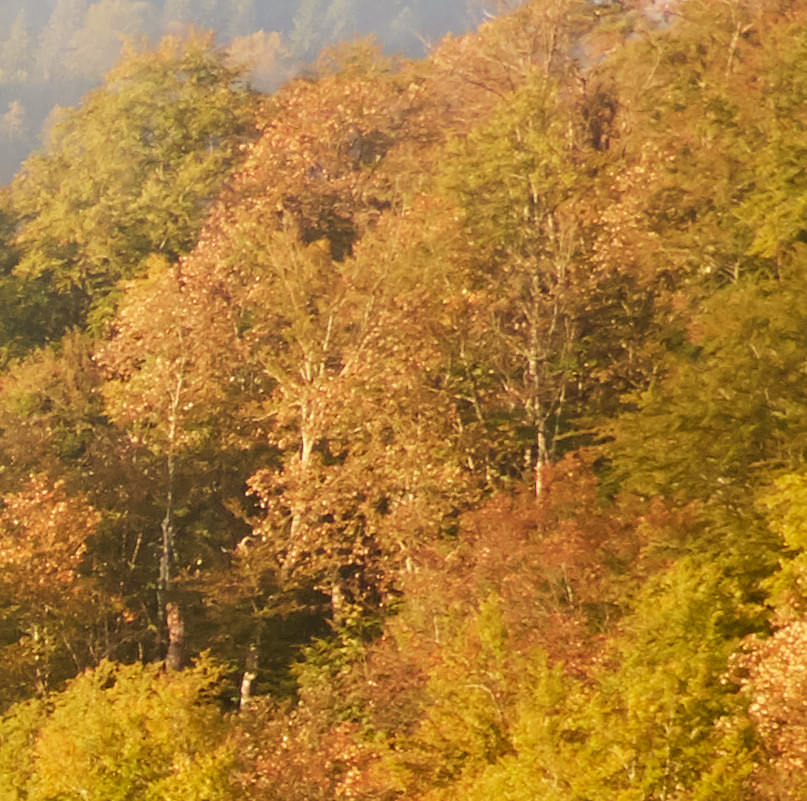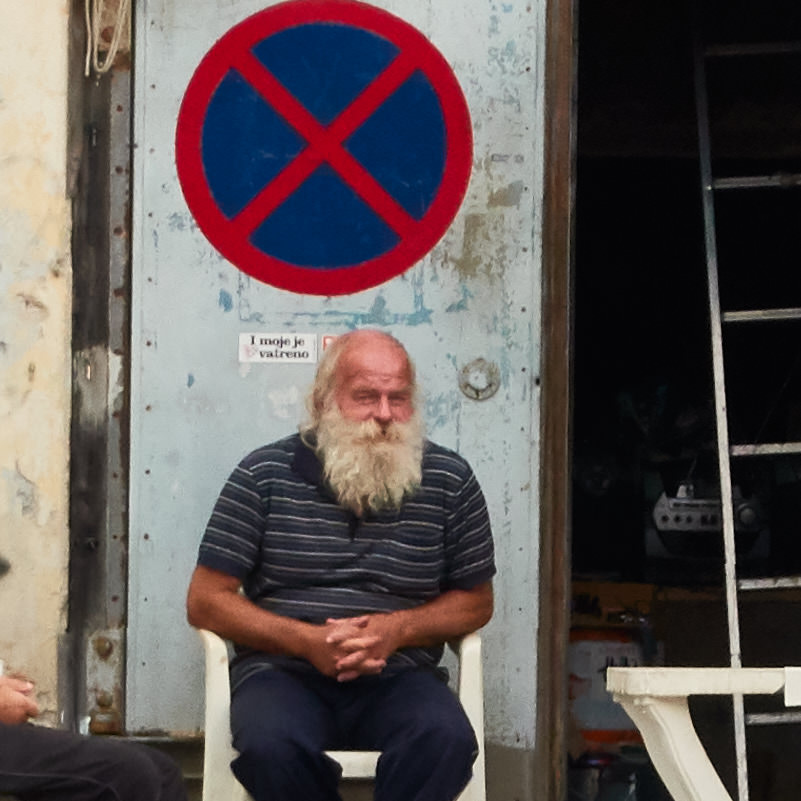 Image Quality
The RX100 VI shares the same excellent sensor and processor combination as the RX100 V and the RX10 IV. With a resolution of 20.1 megapixels, the sensor delivers very detailed images at lower ISO settings (ISO 125-400) with high dynamic range and beautiful colors. From ISO 640-1600, there is a noticeable drop off in quality with noise becoming more prominent and images lose quite a bit of the dynamic range that they have at lower values. I would still rate this ISO range as quite usable but undoubtedly much more limited compared to a DSLR camera body. Anything above ISO 1600 starts to look quite weak with ISO 3200 being the highest ISO value I would recommend using before your images really start to look quite poor. That doesn't mean you can't use higher values as the image below illustrates. It's just that both detail and color quality at such settings drops below the level I would consider consistently usable.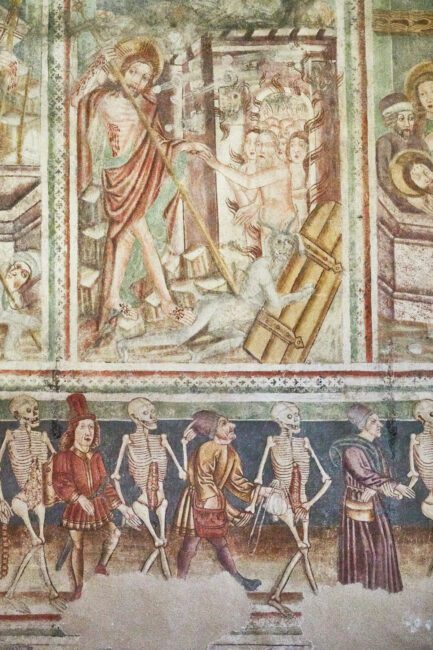 In the field, the RX100 VI's high ISO performance can prove problematic for low light and action photography. The small size of the 1-inch sensor proves a limiting factor in such situations and the problem is compounded by the relatively slow max aperture of the new lens. I often found myself having to go up to ISO values higher than 1600 during my time with the camera and the image quality at these settings is often quite poor in comparison to what I am used too from DSLR and Mirrorless offerings. Where low-light image quality is essential, a mirrorless APS-C camera with much improved high ISO performance and compatibility with wide aperture lenses, is the best way to go.
Autofocus Performance
The RX100 VI features a fantastic focusing system with 315 phase-detection autofocus points offering 65% frame coverage inherited from the Mark V. This grants the RX100 VI a distinct advantage in both video and stills shooting over similar cameras on the market, most of which do not have phase detect systems.
While the focusing system is identical to its predecessor, there are a couple of notable additions. The camera now has a touchscreen LCD which allows you to control the position of the focus point with a simple tap of the screen. This replaces a great source of frustration on previous RX100 models and gone are the days of endless clicks and multiple button presses when trying to move an AF point. Sony has started to incorporate touchscreen functionality in their more recent mirrorless cameras, and it's great to see the RX100 series finally catching up. Having this feature is especially useful on such a small camera because your thumb is often located on the underside of the camera, and it's much easier to reach the screen from that position.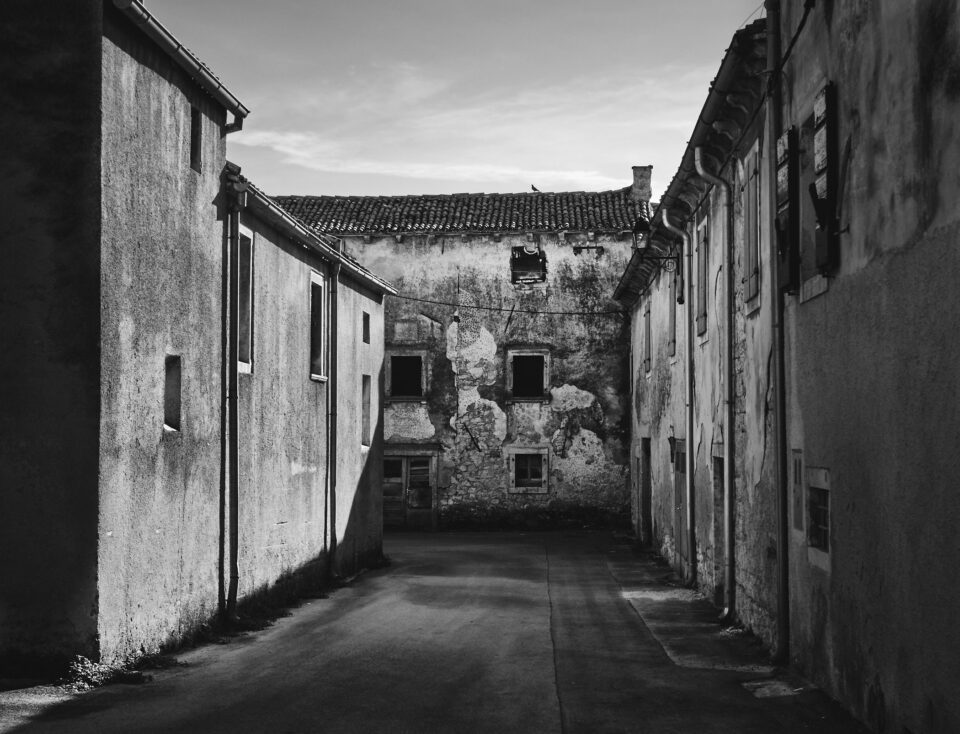 A second significant addition to the RX100VI is the inclusion of the same focusing algorithms found in Sony's flagship Alpha 9 mirrorless camera. This greatly enhances the focus tracking capabilities of the RX100 VI, and it's now capable of a genuinely excellent focusing performance that rivals that of some DSLRs. In use, the focusing system felt a lot like using one of Sony's recent mirrorless camera releases like the A7III. When shooting a typical burst of photographs, the RX100 VI did a nice of keeping approaching subjects in proper focus. This is especially impressive given that the camera can capture 24 frames-per-second in a burst (though I would say it feels more like 20fps). Unsurprisingly, the one area where the focus system struggled was shooting in low-light environments. Under dim lighting or low contrast conditions, focus performance takes quite a big hit, and I noticed quite a lot of hunting in such situations. In such scenarios, the f/4.5 max aperture of the longer end of the focal range proved inefficient at capturing enough light to sustain a robust focusing performance.
Eye AF
Eye AF is one of the most impressive autofocus features found on Sony cameras, and it makes getting perfectly focused portraits a cinch. Most cameras these days offer some face detection focus feature, but Sony has taken things a step further with their Eye AF feature which automatically seeks out a human eye in the frame and tries to focus on it. While this feature was also available on the RX100 V, its performance on the Mark VI has been enhanced thanks to much better algorithms. Overall, this is an excellent feature that makes shootings family portraits, events or street scenes a lot easier than before.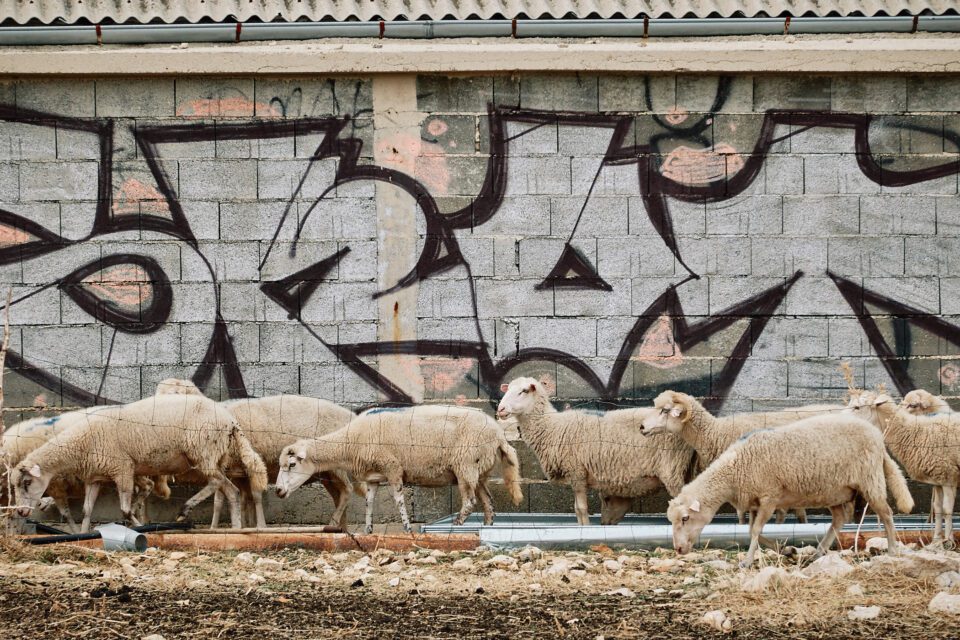 Summary
Positives
Extremely small form factor and light weight
Excellent 20-megapixel stacked 1-inch sensor
High dynamic range for a 1-inch sensor
Excellent lens with a flexible focal range
Class leading autofocus tracking
Eye AF makes portraiture a cinch
Fast 24 frames per second burst shooting
Excellent video quality
Good electronic viewfinder
USB charging allows for on the fly recharge
Negatives
Sensitive metal chassis
Difficult to handle and operate
Lack of proper grip makes it easy to accidently drop
Overly complicated user interface
Low light performance limited by the lens
Slow buffer clearing
Lack of ND filter and Mic socket limit video shooting
Limited touchscreen functionality
There is little doubt that the Sony RX100 VI makes for an excellent addition to the RX100 series. It's an exceptionally well-specified camera with a range of features and performance attributes that handily beat out most of its compact camera rivals.
In your hand, the RX100 VI feels well-made, and you are immediately struck by just how small and pocketable it is. Sony has somehow managed to fit in a 24-200mm equivalent zoom lens into a camera body that's only 1.8mm thicker than its predecessor. It also retains the Mark V's excellent 315-point phase-detection point autofocus system, 2,359K dot EVF and numerous other innovations. The deep feature set makes it even more frustrating that the ergonomics are so relatively poor. The clickless programmable control ring feels almost toy-like and the buttons are too small and fiddley. Customization is also very limited compared to Sony's mirrorless camera bodies which can prove frustrating for a more advanced user.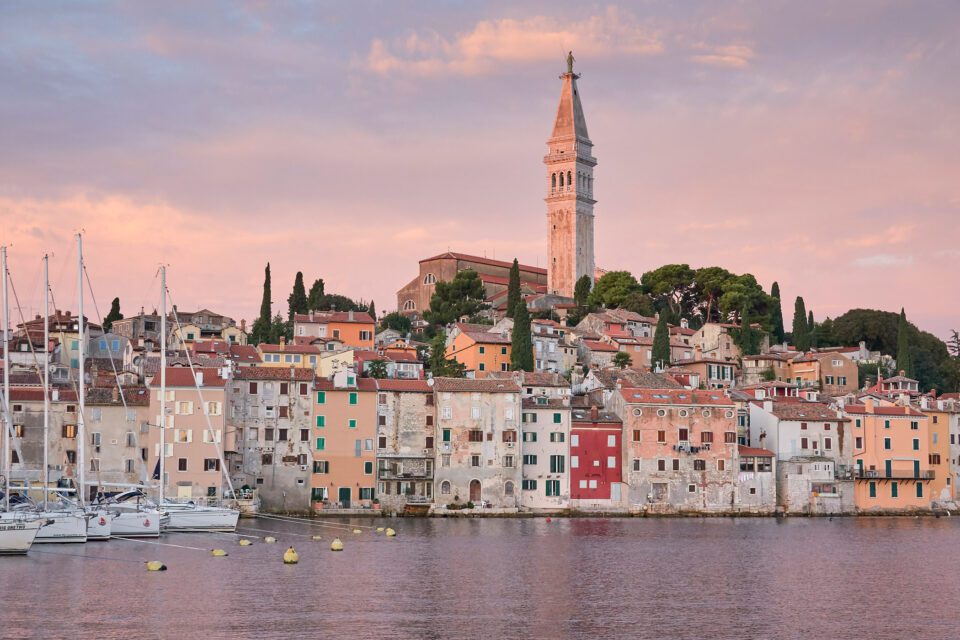 The most notable feature of the RX100 VI is its new 24-200mm equivalent focal length zoom lens which makes it much better suited as a do-it-all travel companion than the 24-70mm focal range of the RX100 V. The lens itself is great and offers a high degree of sharpness all the way out to the 200mm focal length setting. The corners can be a bit soft at the wider end of the zoom range, but the overall performance of the lens is excellent. With the longer focal length comes the tradeoff of a slower aperture range of f/2.8-4.5 compared to the f/1.8-2.8 of the Mark V. Even this is a bit misleading as the f/2.8 aperture is only available at 24mm and by 40mm it is already f/4.
When shooting outdoors in good light, the aperture range doesn't prove much of a problem as there is enough light hitting the sensor to allow for a speedy focusing performance and low ISO values. Unsurprisingly, the camera's performance takes a big hit when working in dim lighting conditions, with focus speed and accuracy decreasing noticeably. This is especially true at the longer end of the zoom range where the max aperture is just f/4.5. Beyond negatively impacting your focus, the relatively dim aperture also necessitates you to use high ISO values that significantly diminish the overall image quality of the otherwise excellent sensor. Compared to its predecessor, the RX100 VI struggles in low light environments and is camera best suited for daylight photography. In this sense, I feel that the RX100 VI doesn't replace its predecessor as much as it offers a more well-rounded alternative.
For videographers and vloggers, the RX100 VI offers a robust set of video features, including 4K recording with full pixel readout (no pixel binning) at up to 30 fps. Strangely enough, Sony has chosen to limit continuous 4K recording to just five-minute clips whereas Full HD recording goes all the way up to 29 minutes and 59 seconds. The absence of a built-in microphone port is also disappointing, as this could make the RX100 VI a phenomenal camera for vlogging. Thankfully, Sony has included a host of other features like S-log3 and S-log2 gamma curves, HDR movie recording, exposure zebras, clean HDMI output and Gamma Display Assist.
The release of the Sony RX100 VI signals an exciting evolution for the RX100 series which has up to this point been able to market itself solely based on its large sensor size, fast aperture lens and fast focusing performance. With the point-and-shoot camera market waning, it seems Sony has decided to broaden the audience base by adding an 8.3x zoom range and thus making the VI the best suited do-it-all pocketable travel camera in the series. This change has created some distinct drawbacks with the camera now much less capable in low light environments, but for those that need a faster aperture lens, the Mark V remains an option. Like its predecessors, the camera remains frustratingly difficult to use unless you mainly shoot in Auto mode and care little for making any manual adjustments. If you don't want to bother with the size and complexity of DSLR/Mirrorless camera system and can live with the relatively high price, the RX100 VI is an excellent option for those looking for a highly capable bridge camera in a pocket-sized package.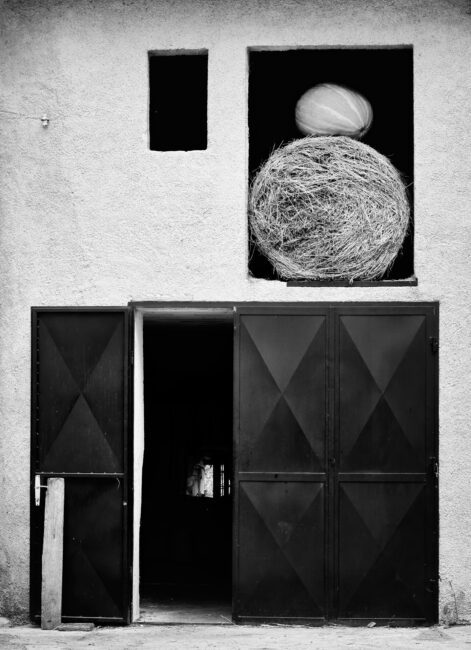 Sony RX100 VI
Optical Performance

Features

Build Quality

Focus Speed and Accuracy

Handling

Image Stabilization

Battery Life

Image Quality

High ISO Performance

Size and Weight

Metering and Exposure

Movie Recording Features

Ease of Use

Speed and Performance

Value
Photography Life Overall Rating