Although Sony has already made the fourth iteration of its RX100 camera, sadly, I have not had a chance to test and review any of the earlier models. After the Sony RX100 IV was announced, I told myself that I had to give this camera a try. Partly because our readers have been asking about it and partly because it looked like a killer camera based on its long list of features. Right before my trip to Death Valley, I was able to obtain this little monster of a camera for a real field test. I am really glad I did, because I have been really impressed by the Sony RX100 IV – it turned out to be the best pocket-friendly point and shoot camera I have used to date. Let's take a look at this camera in more detail and see what it has to offer in its tiny body.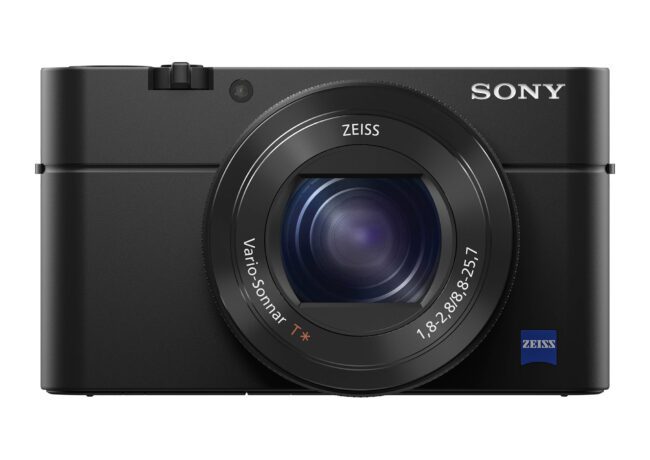 While driving through the southwest US, taking the route from Colorado to New Mexico, then to Arizona and lastly to California, I had a chance to visit a number of hot spots like Bosque del Apache, White Sands National Monument, Saguaro National Park, Joshua Tree National Park and finally Death Valley National Park. Throughout my 4300 mile drive, I shot with a number of different cameras, but one camera that always stayed with me in my pocket was the Sony RX100 IV. It was so lightweight and compact, I often forgot that I even had it with me.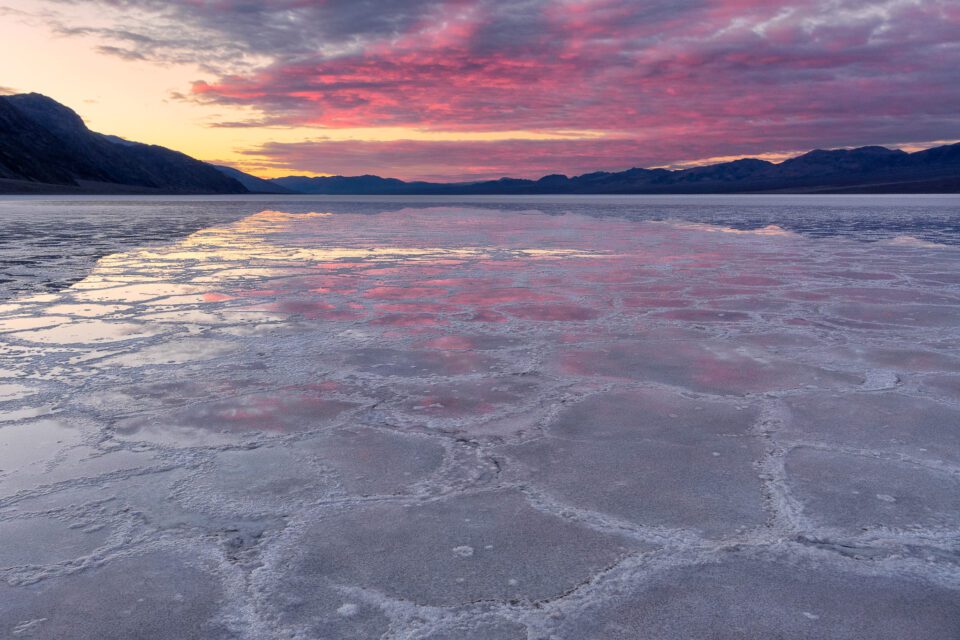 Thanks to the lens-based image stabilization, aside from a couple of instances, I practically always shot the RX100 IV hand-held, even in low-light situations. The images looked great on the LCD and once I started looking at them on my laptop that I was traveling with, I was pretty surprised by the results I was getting. Photographs appeared very crisp thanks to the optically excellent Zeiss lens (24-70mm equiv), and noise levels, dynamic range, and colors looked better compared to what I had previously seen from a one-inch sensor.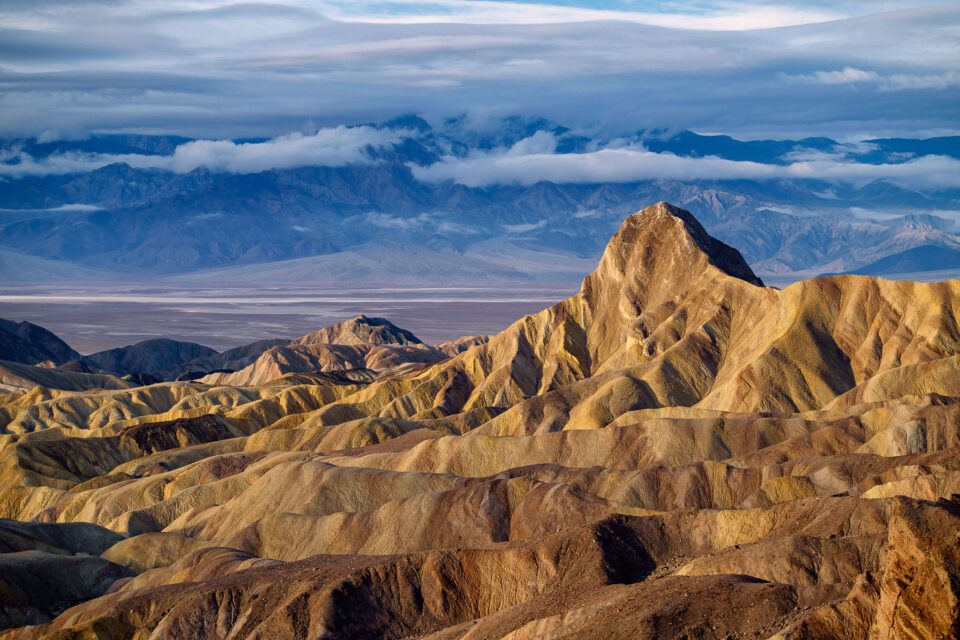 Sony RX100 Specifications
Sensor: 20.1 MP Stacked CMOS image sensor
AF System: Contrast Detection AF System
Video: 4K movie recording up to 30 fps
Slow Motion: Up to 1000 fps
Battery Life: Up to 280 shots
LCD: Tiltable 3″ LCD (+180°/-45° movement)
EVF: 2.36 Million dot OLED viewfinder
Continuous Shooting: Up to 16 FPS
WiFi: Yes, with NFC Capability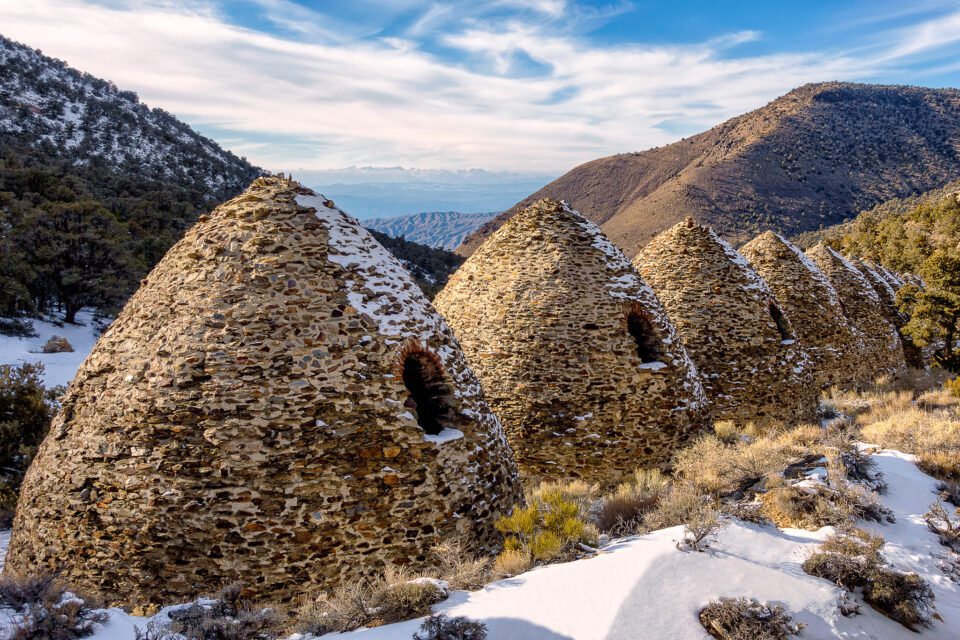 Detailed technical specifications for the Sony RX100 IV are available at Sony.net.
Sony RX100 I vs II vs III vs IV Comparison
Before we discuss camera features, let's do a quick revision of all the feature changes we have seen in the RX100-series cameras. With all the RX100 iterations still available for purchase today, one might be wondering what differences there are between them and what gains one would have by going with the latest and greatest. Below is a detailed table that shows all the key differences between the RX100-series cameras:
Specification
Sony RX100 I
Sony RX100 II
Sony RX100 III
Sony RX100 IV
Announcement Date
06/06/2012
06/27/2013
05/28/2014
06/10/2015
Sensor Type
CMOS
BSI CMOS
BSI CMOS
Stacked CMOS
Sensor Resolution
20.2 MP
20.2 MP
20.1 MP
20.1 MP
Sensor Size
13.2 x 8.8mm (1″)
13.2 x 8.8mm (1″)
13.2 x 8.8mm (1″)
13.2 x 8.8mm (1″)
Native ISO Range
125-6400
160-12,800
125-12,800
125-12,800
Image Processor
Bionz
Bionz
Bionz X
Bionz X
Lens Focal Length
10.4-37.1mm
10.4-37.1mm
8.8-25.7mm
8.8-25.7mm
Focal Length in 35mm Equiv
28-100mm
28-100mm
24-70mm
24-70mm
Lens Aperture
f/1.8-f/4.9
f/1.8-f/4.9
f/1.8-f/2.8
f/1.8-f/2.8
Integrated ND Filter
No
No
Yes
Yes
Maximum Shutter Speed
1/2000 sec
1/2000 sec
1/2000 sec
1/32000 sec
Startup Time
2.8 sec
2.8 sec
2.0 sec
2.0 sec
Anti Distortion Shutter
No
No
No
Yes
Auto ISO Min Shutter Speed
No
No
No
Yes
EVF
N/A
Optional
1.44 Million Dot EVF
2.36 Million Dot EVF
Flash Hotshoe
No
Yes
No
No
Built-in Flash
Yes
Yes
Yes
Yes
Continuous Shooting Speed
10 fps
10 fps
10 fps
16 fps
Buffer Size
13 JPEG / 13 RAW
13 JPEG / 13 RAW
48 JPEG / 26 RAW
48 JPEG / 26 RAW
LCD Screen
3.0″ Fixed
3.0″ Tilting, +90°/-40°
3.0″ Tilting, +180°/-45°
3.0″ Tilting, +180°/-45°
Video Recording
1080p, up to 50 fps
1080p, up to 60 fps
1080p, up to 60 fps
4K, up to 30 fps
Slow Motion Video
N/A
N/A
Yes, Up to 120 fps
Yes, Up to 1000 fps
Built-in WiFi
No
Yes
Yes
Yes
Battery Life (CIPA)
330 shots
350 shots
320 shots
280 shots
Weight
240g
281g
290g
298g
Size
102×58×36mm
102×58×38mm
102×58×41mm
102x58x41mm
Current Price (as of 01/30/2016)
$398
$498
$748
$948
The above table was borrowed from the Sony RX100 Comparison article that we published a few days ago. The darker blue color represents feature superiority, whereas the light red color represents the lack of a key feature.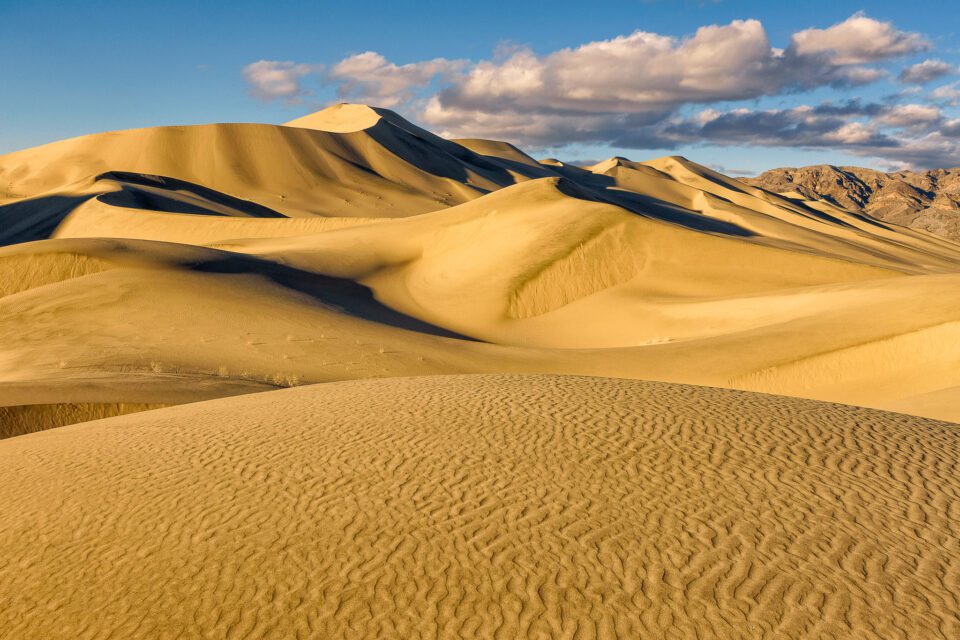 As expected, the latest and greatest RX100 IV has the best overall specifications and performance when compared to its predecessors. However, at nearly $1K, it is certainly not an easy pill to swallow. If 4K video and slow-motion are the features you have no interest in, then you could save around $200 by going with the RX100 III. The first two are of amazing value at $400 and $500, but lack of EVF, narrower angle of view on the short end, less versatile LCD screen and inferior image quality might be a bit too much to lose in comparison. For me personally, the improved AF performance, superior image quality, ability to set minimum shutter speed on Auto ISO, ability to shoot 4K video and 1000 fps slow-motion video on the RX100 IV are all important features that I would probably be willing to pay the extra $200 for.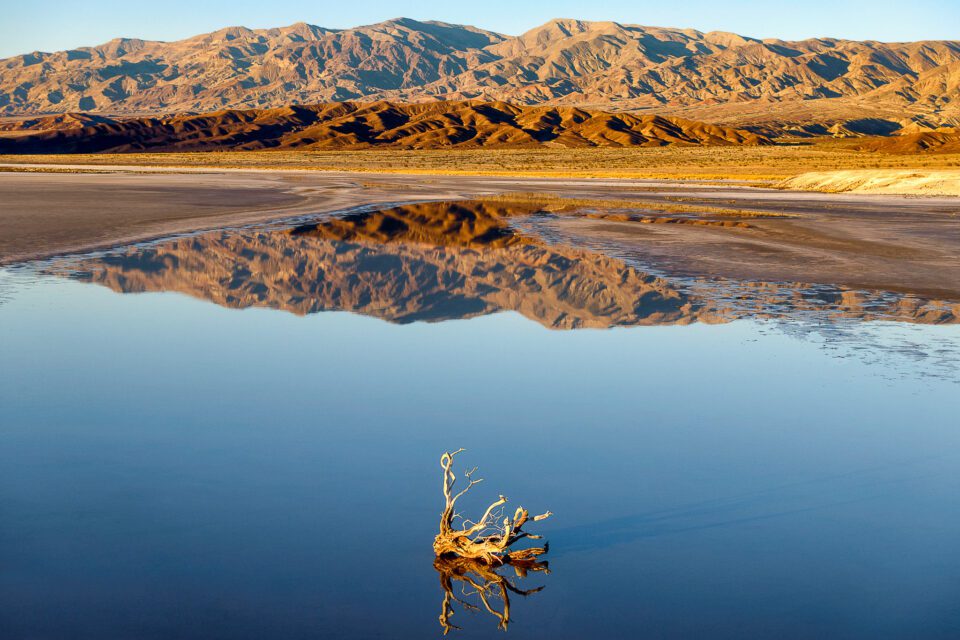 Sensor, Dynamic Range and Image Quality
With the RX100 IV, Sony made quite a few important changes to the sensor design. When compared to its predecessors, the RX100 IV has the new stacked "Exmor RS CMOS sensor" technology, which differs from conventional CMOS designs by offering 5x faster readout speeds. Here is a comparison between a conventional and a stacked CMOS sensor: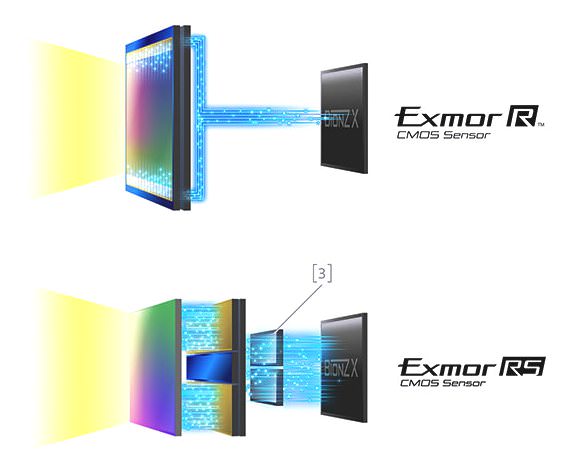 Thanks to the faster sensor readout, it was possible to not only allow capturing 40x super slow motion footage, but also allow capturing images without any visible distortion, a feature that Sony labeled as "Anti-Distortion Shutter":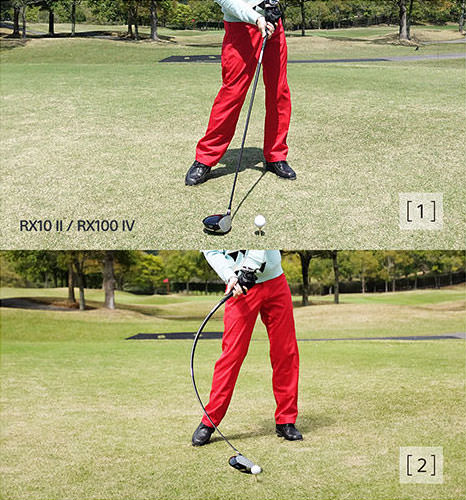 Basically, this new design takes care of the "rolling shutter" issue that you would normally see on other cameras. Sony engineers were also able to push for insanely fast shutter speeds of 1/32,000 of a second, allowing extremely fast action to be captured with the camera – a feature previously seen only on higher-end mirrorless cameras. Also, it opens up opportunities for shooting at maximum aperture in bright sunny days without worrying about overexposing the image. In contrast, all previous generation RX100 cameras were limited to just 1/2000 of a second shutter speed.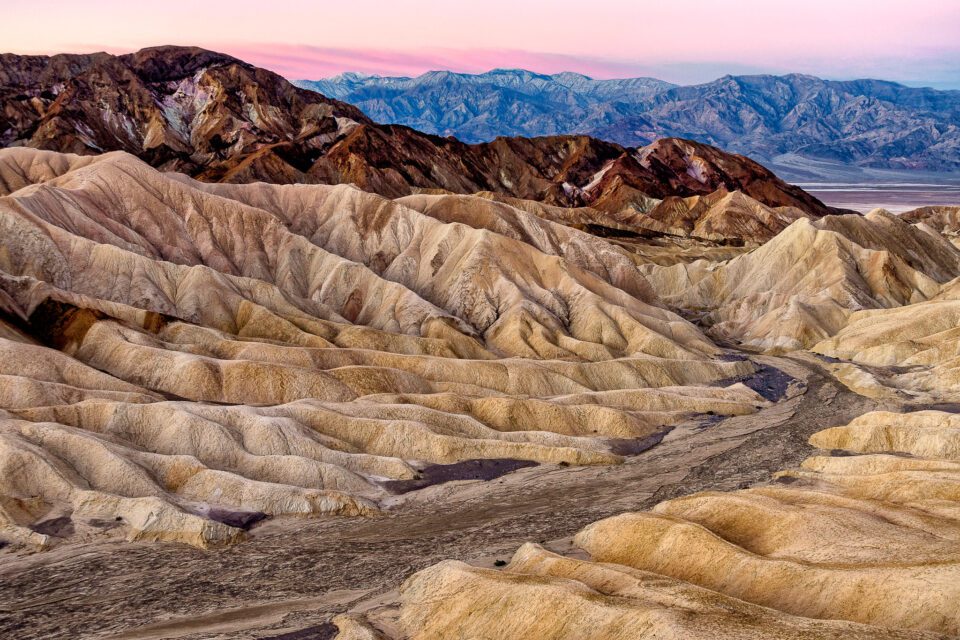 In terms of image quality, the RX100 IV surely does not disappoint – it has one of the best 1″ sensors around. Its performance is superb at base ISO of 125, with low noise levels, respectable dynamic range, and excellent colors. As you can see from the images in this review, I was able to squeeze quite a bit of juice from RAW images in post, which shows just how far Sony was able to push the 1″ sensor in this camera.
With a resolution of 20.1 MP, you will get a lot of detail in images, which was something I definitely appreciated when shooting landscapes. 20.1 MP yields image dimensions of 5,472 x 3,648, which almost seems like too much for such a small sensor – that's more than what we have seen from all of Nikon's high-end CX cameras, including the Nikon 1 V3. While higher resolution typically results in more noise at the pixel level, it also opens up opportunities for down-sampling. I re-sized all images posted in this review to 2,048 pixel long dimensions, which helped clean up quite a bit of the noise that resulted from recovering data from RAW images. In cases where I saw excessive noise, I applied a single pass of noise reduction before down-sampling, which made images look pretty clean. Note: if you see any artifacts in images, those are most likely coming from JPEG compression.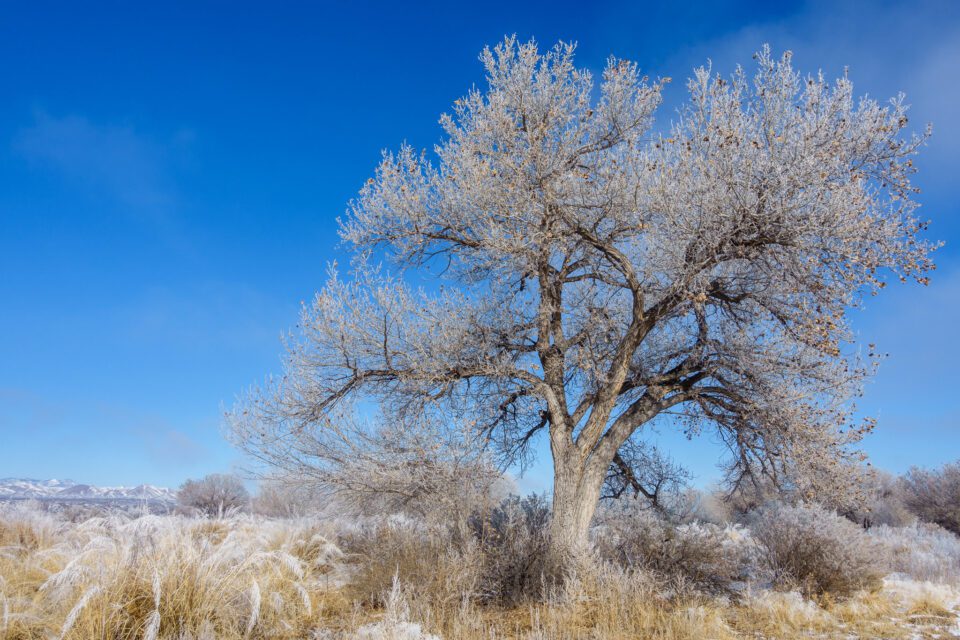 Dynamic range performance is also impressive. I was able to recover a lot of highlight and shadow details from RAW images, particularly in situations when dealing with sunrise and sunset times, where the sky has a drastically higher brightness level compared to the foreground. In short, there is a lot of legroom to work with in those 20.1 MP RAW files!
Similar to other Sony cameras, the Sony RX100 IV produces natural-looking colors that are easy to work with in post-processing. Both Adobe's ACR and Lightroom already have camera profiles for the RX100 IV, so you can easily utilize such presets as Standard, Vivid and Landscape, allowing you to make quick adjustments that somewhat resemble camera presets (see this article for more information).