The Sony NEX-7 is considered to be the top of the line NEX-series camera, with the highest resolution 24 MP APS-C sensor, built-in OLED electronic viewfinder, tilt-screen, three dial interface and the highest price tag in the line. In this review, I will go over the features and capabilities of the camera and compare it to other mirrorless options, including the Olympus OM-D E-M5, Canon EOS M and other Sony NEX cameras.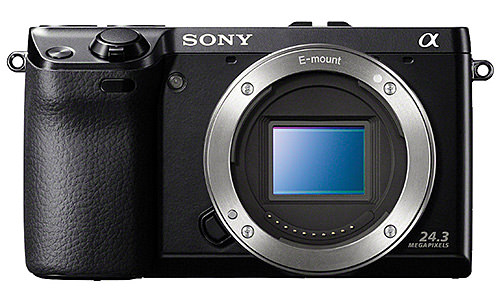 Sony has been quite successful with its NEX line so far, thanks to the small form factor of the cameras, excellent image quality and rich features. The Sony NEX-7 was specifically targeted at professionals and photo enthusiasts that are looking for a compact mirrorless camera with superb image quality, so Sony added many bells and whistles to the NEX-7 and enhanced its ergonomics with flexible controls to make it an appealing camera to those with past DSLR experience.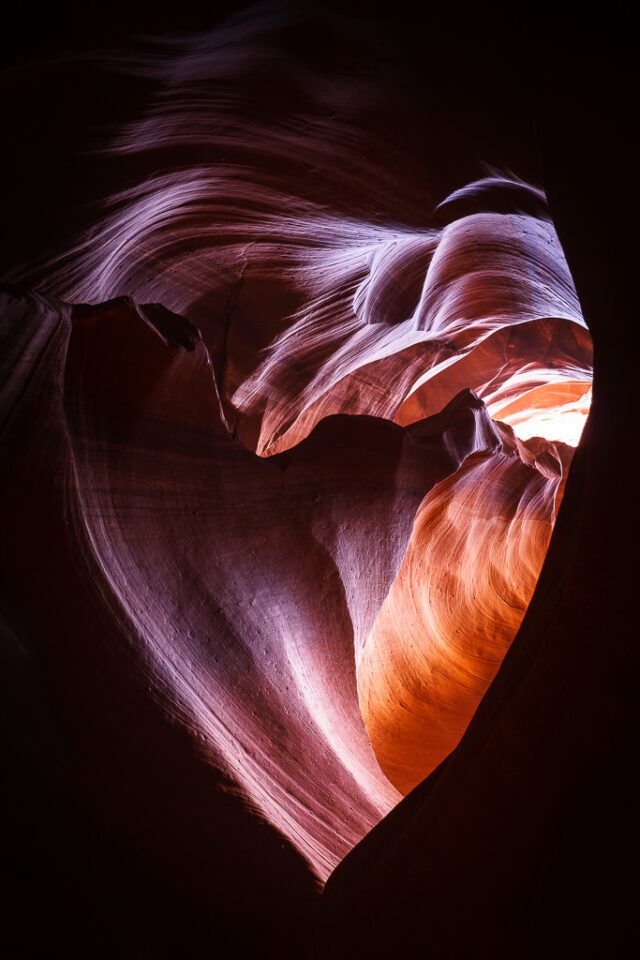 Sony's efforts paid off, because the NEX-7 was received quite well by most pros and photo enthusiasts, including our team at Photography Life. At this point, Sony currently offers four different NEX lines: NEX-3 (entry-level, current model is NEX-3N), NEX-5 (mid-level, the current model is NEX-5T), NEX-6 (advanced) and NEX-7 (professional). These models are separated by features, ergonomics and price. Both the NEX-3 and the NEX-5 series are available in different colors, while the higher-end NEX-6 and NEX-7 are only available in black. Let's take a look at the specifications in detail and go over the features of the Sony NEX-7.
Sony NEX-7 Specifications
Sensor: 24.3 MP Exmor™ APS HD CMOS image sensor
AF System: 25 AF points with contrast-detection AF
Video: Full HD movie shooting 60p/60i/24p
Extra: 11 Picture Effect modes, Panorama and HDR
Battery Life: Up to 430 images
LCD: Tiltable 3″ LCD with 921K dots
EVF: XGA OLED viewfinder with 2.395K dots
Face Detection: Intelligent Scene Recognition and Face Detection
Image Stabilization: "SteadyShot" Image Stabilization Technology
Shutter: Electronic First Curtain Shutter
Continuous Shooting: Up to 10 FPS at full 24.3 MP resolution
AF Features: Peaking AF display for precise manual focusing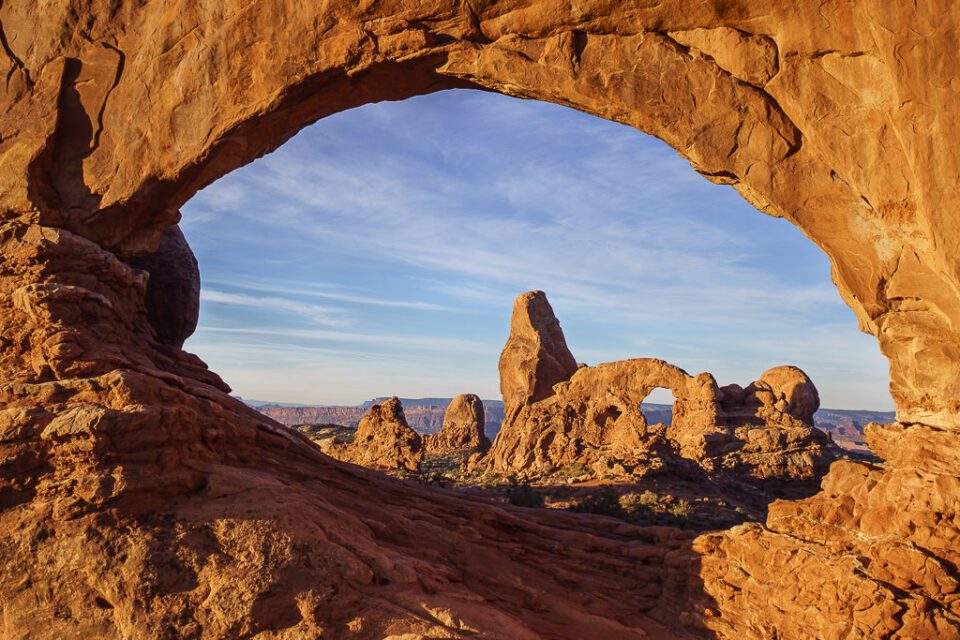 Detailed technical specifications for the Sony NEX-7 are available at Sony.com.
Sony 24.3 MP Exmor Sensor
One of the most important attributes in a digital camera is its sensor – the heart of the camera that is responsible for capturing images. The Sony NEX-7 features the highest resolution APS-C sensor in the NEX line, with a total of 24.3 MP. This particular sensor was also used on the Sony A77 SLT camera, which we reviewed and liked. With a whopping 24.3 Megapixels of resolution, the pixel density of the NEX-7 is very high, with a pixel size of just 3.89 microns. Contrary to what a lot of people think, having smaller pixels is not always bad, especially when dealing with a lot of them. The benefits of high resolution sensors kick in, allowing to yield sharper images and to reduce noise levels at high ISOs when images are down-sampled / resized to smaller resolution. The real advantage of the NEX-7 sensor, however, is its low ISO performance. Images at ISO 100 look stunning, with plenty of details, colors and dynamic range to play with. As long as you are using good lenses that can resolve good details (more on lenses in the next pages of this review), you will not be disappointed with the sensor performance.
A big advantage of the Sony NEX-series mirrorless cameras compared to other mirrorless cameras on the market such as Micro 4/3 and Nikon 1, is the physical size of the sensor. The 23.5×15.6mm APS-C sensor is currently among the largest sensors used in mirrorless cameras. Large sensor size means larger pixel size, which translates to better low-light (high ISO) performance and better dynamic range. Sony picked the same 1.5x crop factor APS-C sensor size that is used in their "SLT" APS-C cameras, which is slightly bigger than Canon's APS-C sensors (1.6x crop factor) and about the same as Nikon's DX sensors. Here is a chart that summarizes sensor size differences (courtesy of Wikipedia):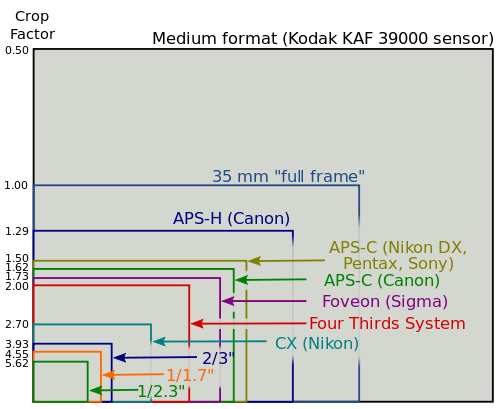 Another advantage of a larger sensor is smaller depth of field, which translates to better opportunities to isolate subjects from the background – an important factor for many photo enthusiasts and pros out there. Coupled with fast prime lenses like the Sony 50mm f/1.8 OSS, one could capture creative photographs with beautiful bokeh – something that is harder to achieve on small sensor cameras. At the same time, a larger sensor requires a bigger image circle from lenses, which negatively impacts the size requirements of both lenses and the lens mount (read more on this below).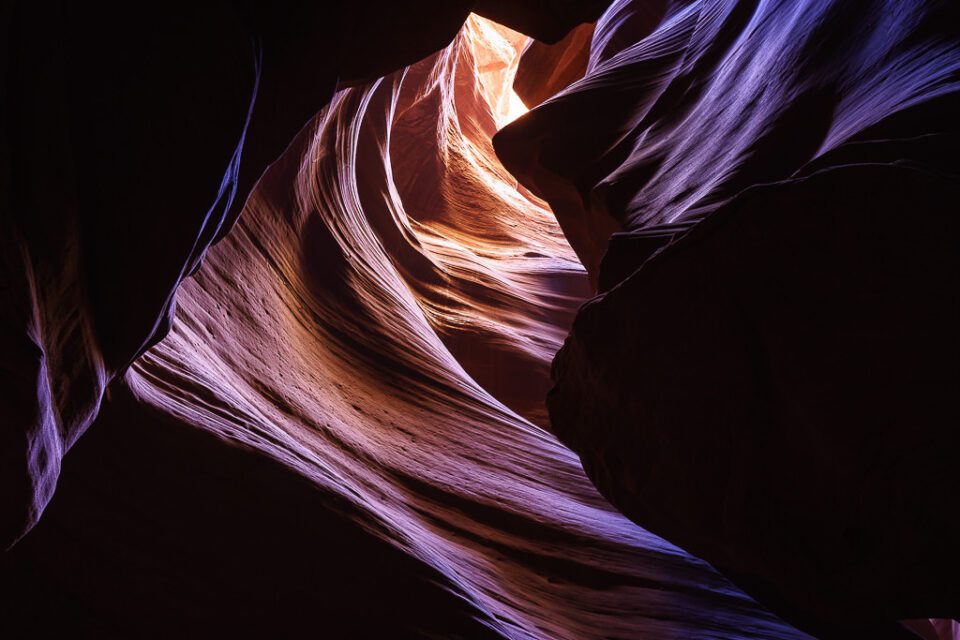 Camera Construction and Handling
The Sony NEX-7 has a very different ergonomic design when compared to other NEX cameras. Sony wanted to make the interface fluid and easy to use for quickly changing camera's exposure settings such as shutter speed, aperture, ISO and exposure compensation, so it developed a "Tri-Navi" interface with three separate dials to achieve that. Unlike the traditional PASM dial approach seen on DSLRs and advanced cameras, Sony chose to prioritize exposure settings over different camera modes. For example, in manual mode, the top two dials are used to control aperture and shutter speed, while the rotary dial on the rear of the camera is used to change ISO. The function of the second dial changes depending on the camera mode. As a result, the ability to move between different camera modes was moved into the camera menu system. This is a drastic change in ergonomics and it is something one would have to get used to. Personally, I really like the stacked dial on the NEX-6 and prefer its ergonomics, since I know exactly which mode I am in before I turn the camera on and the smaller dial allows me to change the primary exposure function (such as the aperture in aperture priority mode). On the NEX-7, I have to turn the camera on to see which mode I am in and if I decide to change it, I have to use the menu system. A simple dial to change the exposure mode might not sound trivial for most people out there, but I personally look at it as a must-have for any serious camera. Even Nikon realized this with their high-end mirrorless camera V1 and added it on the new Nikon 1 V2, as shown in our Nikon 1 V1 vs V2 article. Here is the top of the NEX-7, illustrating the dual dials: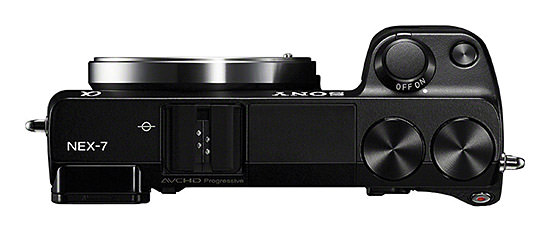 From that standpoint, I really like the ergonomic design of my Olympus OM-D E-M5. Olympus did a great job by placing a PASM dial to the left of the camera, the viewfinder in the middle and two functional rotary dials to the right of the camera, one of which also works as a shutter release. Take a look at the comparison between the OM-D E-M5 and the NEX-7: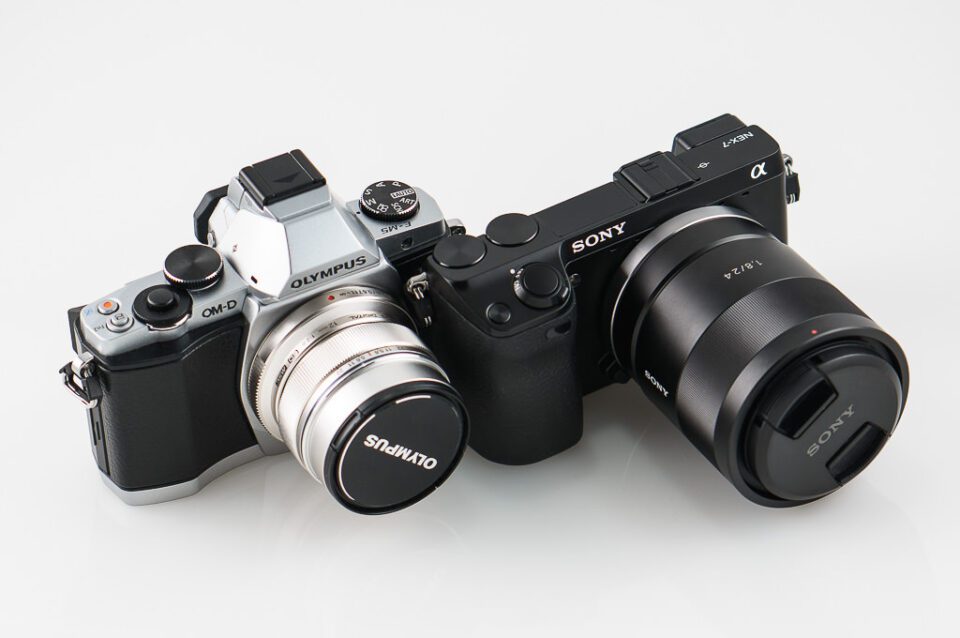 The interface on the Olympus OM-D E-M5 looks a little cluttered in comparison, but it is actually easier to use and provides more functionality.
When you look at the top of the NEX-7, you will notice that it sports Sony's proprietary flash hot shoe as some other Sony Alpha cameras. I have never been a fan of proprietary hot shoes, because they require carrying an adapter in order to use third party flashes and triggers. Sony definitely screwed up there with the NEX-7 design and I am glad that the idea was later abandoned and Sony went back to an ISO standard hot shoe, as we have seen on the NEX-6 and A99. I am sure that Sony will use standard hot shoe in their cameras going forward, which is good news. Unfortunately, because I did not have an adapter while reviewing the NEX-7, I could not test its flash performance with on-camera speedlights and off-camera flashes.
The front of the camera looks very simple, just like on all other NEX cameras. The hand grip is very convenient to use and makes the camera very comfortable to hand hold. Sony did an excellent job with the protruding grip – something I wish all other mirrorless camera manufacturers did as well.
The back of the camera looks pretty busy, with lots of functional buttons, which is good for quickly accessing important camera functions. Take a look at the back of the NEX-7: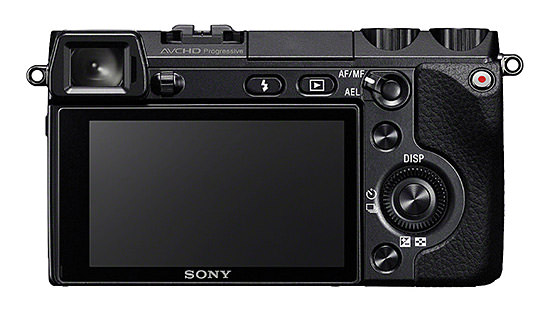 To the right of the vertical diopter adjustment dial there is a flash button, which is used for raising the built-in flash. As on all built-in flashes in small mirrorless cameras, this one is not very powerful and is only good for photographing a single subject or a small group at close proximity. Personally, I would avoid it in low-light situations and use it as fill flash instead. If you want something more powerful, I would recommend either using Sony's speedlights or other third party flashes with an adapter. Next, there is a playback button in the center, followed by a switch labeled "AF/MF and AEL". This switch is a design error, since the label does not correctly match its function. When looking at the switch, one would assume that the top part is for AF/MF and the bottom is for switching to AEL. Makes no sense right? Well, in reality, the switch is for switching between AF and MF – when it is on the top, the camera is in autofocus mode, while the bottom part is for switching to manual focus. The button in the center is what's used for setting auto exposure lock! Sony could have easily addressed this design issue by moving "MF" to the bottom and imprinting "AEL" on the small button in the center.
To the right of the switch, there is a single button on the grip side with a red circle in the middle for recording movies. Seems like a dedicated video recording button is now a must-have on all cameras. On the bottom of the switch there is another unlabeled button, which is used as a functional button in the menu. The rotary dial is pretty big and convenient to use, with sides of the dial serving different purposes (such as Display, Timer, etc). While the rotary dial itself is used for navigating the menu settings, it is part of the "Tri-Navi" control system, so it is also used for changing the camera ISO. The last button is used for setting different options within the menu, similar to the one above the rotary dial.
The ability to tilt the LCD up and down is a great bonus on the NEX-7 for photographing subjects at different/difficult angles and is a must-have for videography. Sony did a great job with the tilt screen LCD, considering that it is a high-resolution 920K dot screen and 3″ in size.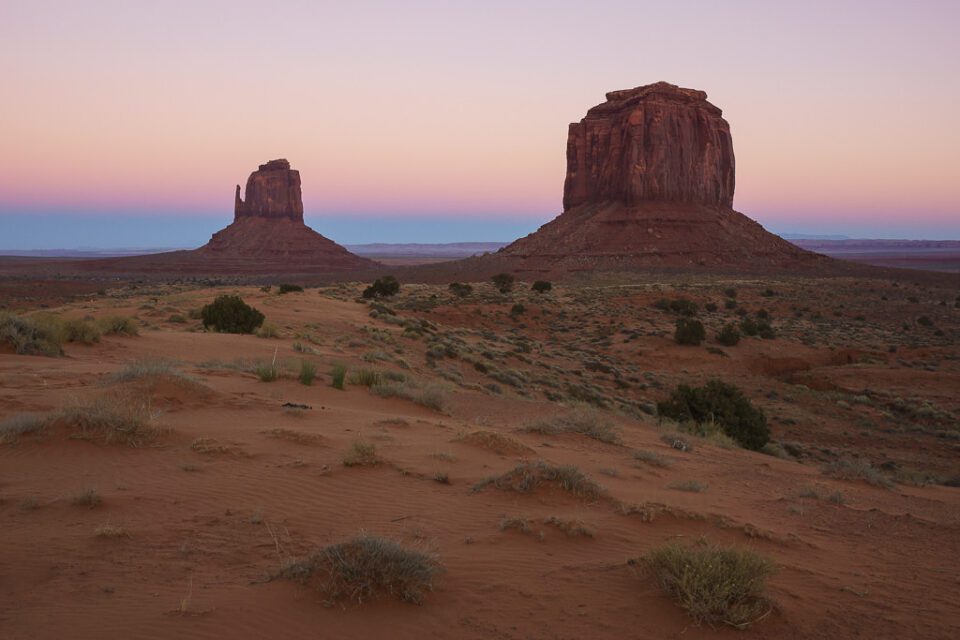 Now let's talk about the size and bulk. While the camera itself is thin and relatively lightweight, it has a rather large mount, which translates to bulky lenses. As I have already pointed out, a larger sensor requires larger lenses, which is a disadvantage of all APS-C mirrorless cameras, including Sony NEX. Aside from the 16mm and 20mm pancakes and the 16-50mm zoom, all other regular lenses like the 24mm f/1.8, 50mm f/1.8 and 18-55mm are big and heavy when compared to the Nikon 1 or Micro Four Thirds lenses. If Sony is to make more zoom lenses in the future, they should seriously consider lens design similar to the 16-50mm, which is pretty small in comparison to other lenses. Otherwise, large lenses defeat the purpose of a compact mirrorless system. Unless you have the pancake or the new 16-50mm lenses mounted, forget about storing the camera in your pockets – it just won't fit.
Although the Sony NEX-7 is not weather-sealed and offers no dust protection like some of the advanced DSLR cameras, I have used it in very cold temperatures below 10°F and it survived just fine. The camera battery did not last very long in cold weather, but that's expected, since any battery drains faster in cold temperatures (the Fuji X-series cameras and a number of other mirrorless systems are not weather sealed either). If you shoot in extreme weather and dusty environments, you might want to consider the new Olympus OM-D E-M1, which is fully sealed and will withstand all kinds of abuse.
Camera Menu System
While most of the settings can be adjusted easily through function buttons and rotary dials, you will be visiting the camera menu quite often to change your shooting mode and adjusting other important settings. The camera menu is organized by large descriptive icons and you can navigate through them by rotating the dial on the back of the camera. The first "Shoot Mode" menu is used for changing the camera mode. The "Camera" menu contains many options, including Drive Mode (single, continuous, bracket, etc), Flash Mode, Autofocus Area and Face Detection / Registration. The "Image Size" menu is for picking Image Size and Quality, Panorama Size and Direction, Movie Format, Aspect Ratio, etc. The "Brightness/Color" menu contains White Balance, Metering Mode, HDR, ISO, et (not sure why Sony decided to stick "ISO" into "Brightness/Color", because it really should be under "Camera" menu instead). The "Playback" menu is for configuring image playback for viewing images on the LCD. Lastly, "Setup" contains important camera setup options, such as Noise Reduction, Lens Compensation, in addition to "Peaking Level" and "Peaking Color" – two very useful functions for shooting with manual focus lenses. While using the camera menu can sometimes be slightly laggy, I found it quite easy to use overall.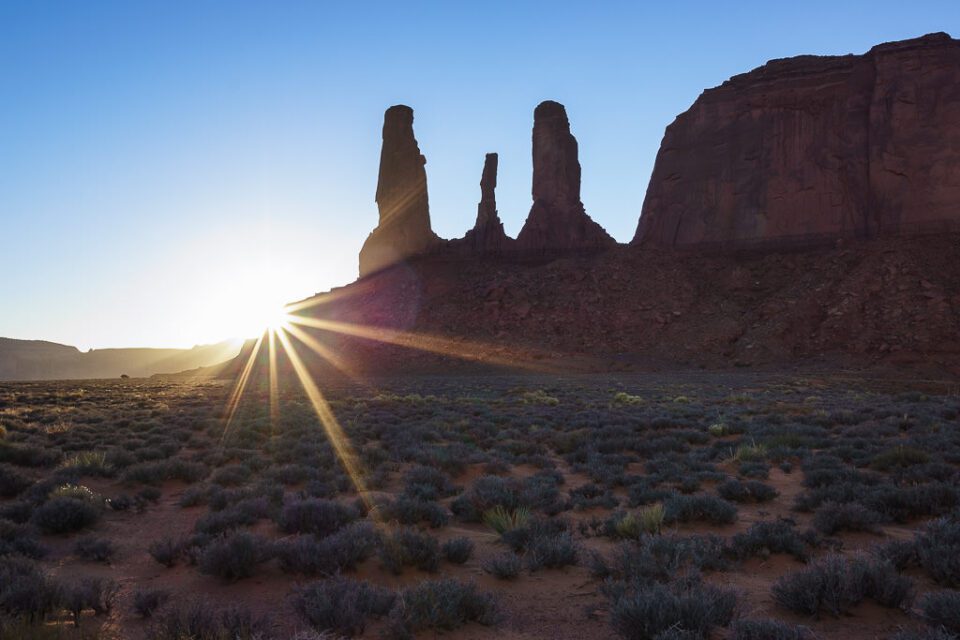 Features and Responsiveness
The Sony NEX-7 has a rich set of in-camera features that can be useful for everyday photography. The "Lens Compensation" feature found in the "Setup" menu allows fixing len-specific issues like vignetting, chromatic aberration and distortion. Obviously, the amount of lens correction depends on each lens, so Sony included current lens profiles in its camera firmware. New lenses that come out in the future will also be supported via firmware upgrades.
Aside from a boatload of Photo Creativity Modes and Picture Effects, the Sony NEX-7 also has a neat "Sweep Panorama" mode, which is used for shooting panoramas. While I personally prefer to manually stitch my panoramas, since I can get a lot more resolution by doing that (see my panoramic photography howto), the built-in panorama feature is a great way to get a quick stitched panorama in JPEG mode. Here are a couple of examples of how the camera can shoot and stitch panoramas (taken with the NEX-5R, which has exactly the same Panorama mode as all other NEX series cameras):

I am not a big fan of this particular feature, because it creates a JPEG file and if the settings are not consistent, it can create ugly panoramas that look like this: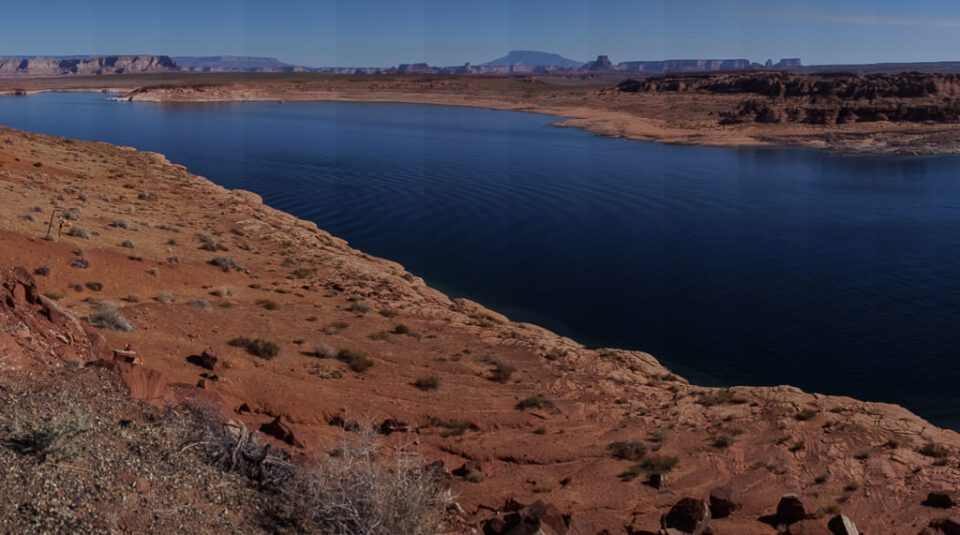 I prefer to shoot panoramas hand-held, one exposure at a time in RAW, then stitch it in Photoshop, as explained in my Panorama Tutorial.
One catch to the NEX-7 is that it does not come with a built-in intervalometer. I really hoped that Sony would address it via a firmware update, but as far as I know, even the latest firmware update does not have this feature. I am not sure why Sony has neglected the NEX-7 in that regard, because it is supposed to be an advanced camera. Interestingly, you can buy an intervalometer app for $9.99 for the NEX-6, but there is no such option for the NEX-7! Sadly, the only option is to use a wireless infrared remote that has timer capabilities. Many NEX-7 owners have been pretty frustrated with Sony's unwillingness to add an intervalometer via a simple firmware update. It should not be that difficult to add.