Focus Performance and Accuracy
As a professional wildlife photographer, autofocus is one of the most important things that I look for in a lens/camera combination. These days even the most basic lenses are capable of a solid focusing performance, especially when used in good light, but where the top of the line lenses come into their own (along with the better camera bodies) is in being able to focus accurately under challenging conditions. Conditions such as low light, fast-moving subjects, and complex backgrounds require lenses that make the most of the cameras tracking capabilities, and I am rarely satisfied with the performance of prosumer telephoto lenses in this regard.
Coming into this review, I was skeptical about the ability of the FE 70-300mm f/4.5-5.6 G OSS to keep up in demanding situations. This was mainly due to the relatively narrow max aperture of f/5.6 at 300mm along with Sony's choice to use a linear actuator focus motor rather than their fantastic sonic-type (Direct Drive SSM) focus motor. After using FE 70-300mm f/4.5-5.6 G OSS quite extensively, I can report that the overall focusing performance is good if unimpressive, wherein I was both positively surprised by its tracking capabilities while at the same time disappointed by its inability to consistently lock focus under dim lighting conditions.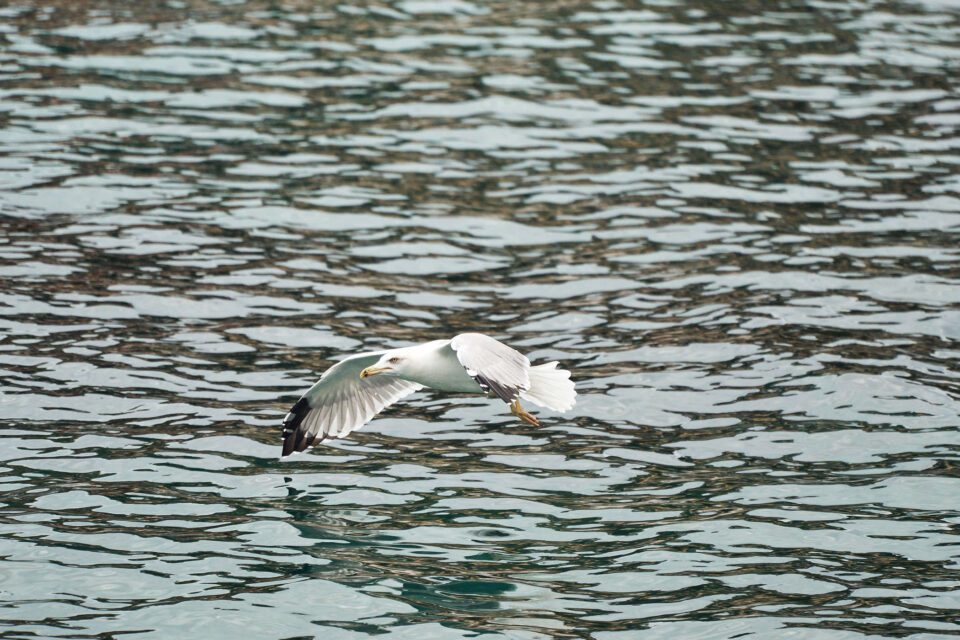 An important aspect to consider when judging the focusing capabilities of a lens is that the camera body plays an integral role in the quality of the autofocus and because of this, it is essential to match your lenses with high-quality bodies that can deliver good focusing performance. I was able to test the FE 70-300mm f/4.5-5.6 G OSS alongside the highly capable Alpha 7III body whose focusing capabilities are excellent and make the most of what this lens has to offer.
When shooting in AF-S single shot mode, the camera needs to de-focus the lens before focusing on the subject which leads to a noticeably slower performance compared to using AF-C Continuous mode. In good light, focus lock happens quickly, and accuracy is very high. In low light, hunting sometimes occurs, and I found this happened more than I was used too with Sony's 100-400mm GM lens even though the two share a similar f/5.6 max aperture.
Switching to AF-C continuous focus significantly speeds up focus acquisition but overall accuracy decreases. Initial acquisition is relatively fast, and I found that the camera and lens would quickly lock onto a moving subject as it crossed the frame. In good light with a single subject in the frame against an uncomplicated background, the FE 70-300mm f/4.5-5.6 G OSS can lock onto a moving subject with relative ease.
The below sequence of a flying seagull highlights how the lens behaved in a rather typical nature photography situation. Most of the frames are in good focus, and when the camera/lens missed focus on one frame, it was quickly able to reacquire a lock on the subject. Unfortunately, this strong performance does not extend to dim lighting conditions where the lens often struggled to lock focus. This performance isn't bad, but it highlights the shortcomings of using a f/5.6 max aperture zoom lens.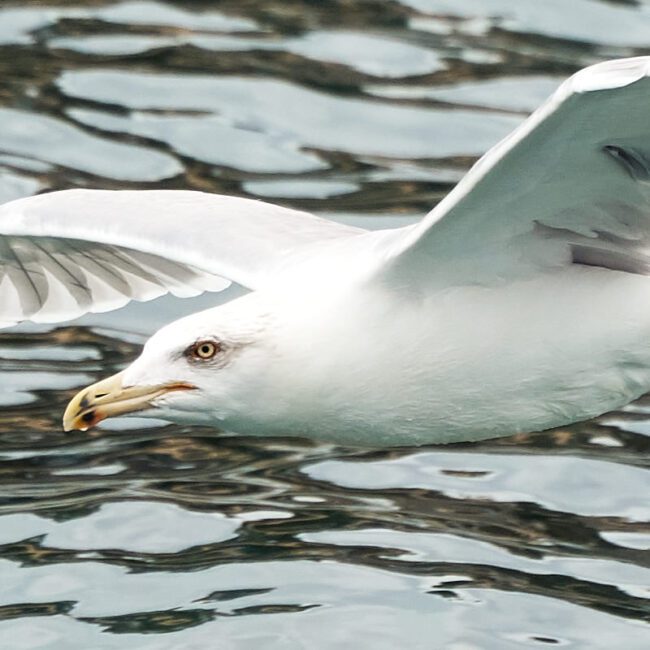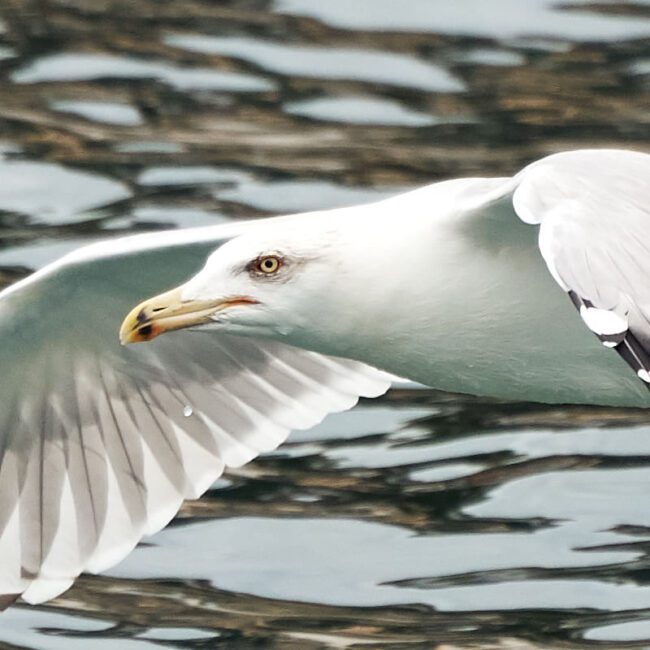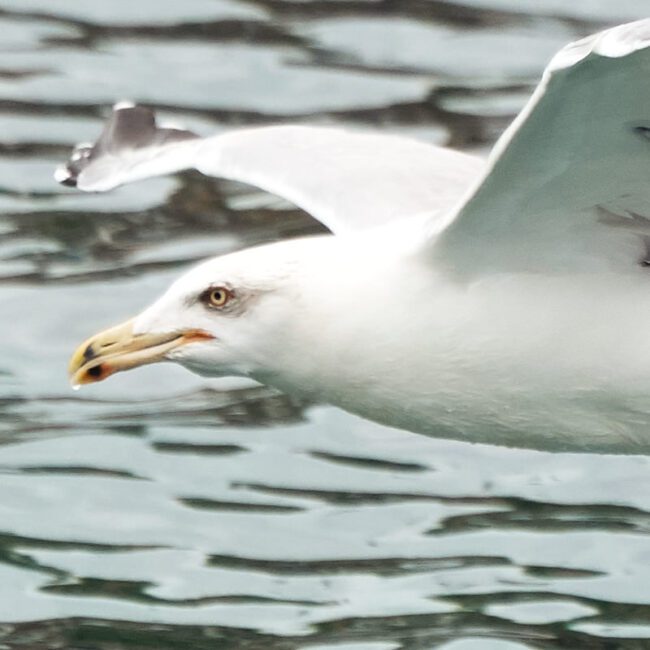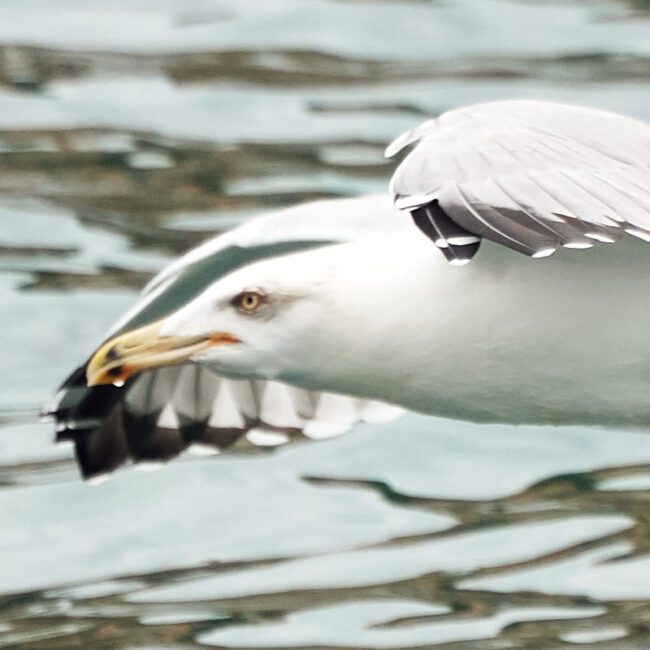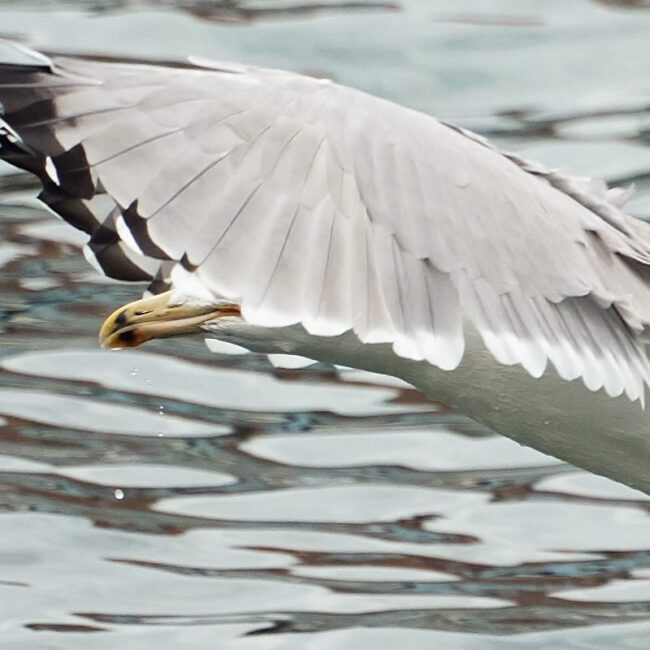 Sony's inclusion of an AF-hold button, which can be pressed to lock focus at the current focus distance, enables you to use the focus and recompose technique while the camera is in AF-C continuous focus. This is highly beneficial if the cameras focus coverage does not extend out to the corners of the frame to cover your subject (a rarity with the most recent Sony mirrorless camera bodies). The button also acts as a custom button (C5) and can be programmed to do several different functions using the camera's menu.