Announced alongside the Sony Alpha A7RIII mirrorless camera body last year, the Sony FE 24-105mm f/4 G OSS is a significant addition to Sony's standard zoom lens lineup for their FE mount. Before its release, Sony users had a bit of a tricky choice when it came to selecting a standard zoom lens for their kit. At the top of the lineup was and remains the fantastic Sony FE 24-70mm f/2.8 GM lens. It's an outstanding performer but an expensive one at $2,198, and it's not exactly a light lens at 886 grams. The older Zeiss branded FE 24-70mm f/4 ZA lens introduced alongside the original A7 series is another option, but its performance leaves a lot to be desired. The third option is the Sony FE 28-70mm f/3.5-5.6 OSS kit zoom whose performance just doesn't cut it on today's megapixel dense full-frame sensors.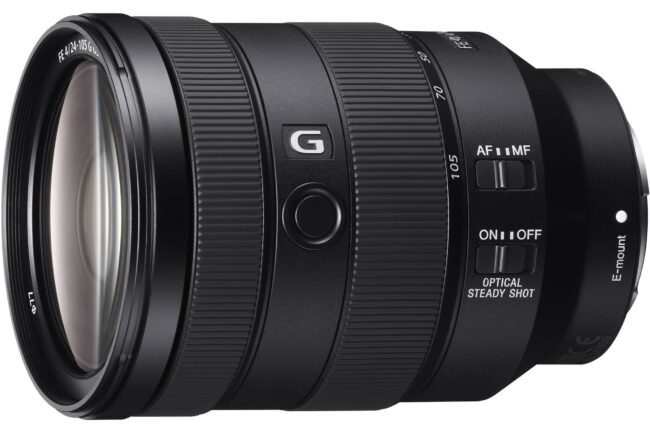 With the introduction of the FE 24-105mm f/4 G OSS, Sony has finally released a lens that can fill the gap in the mid-range of the lineup. The 24-105mm focal range is ideal for a variety of photographic disciplines including landscape, photojournalism, portraiture, fashion, documentary, architectural and travel photography.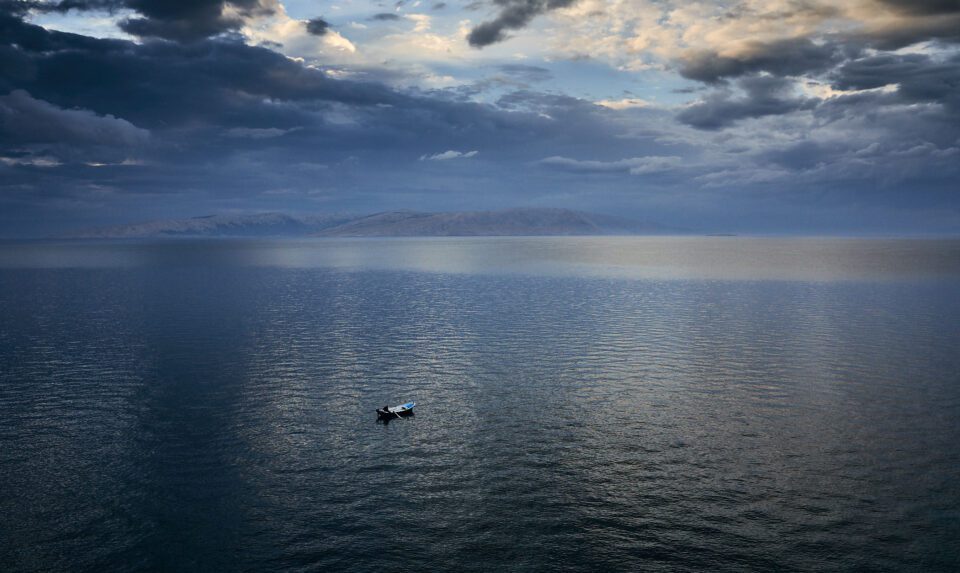 As part of the Sony G lens lineup (Pro grade but below their top tier G-Master lineup), the FE 24-105mm f/4 G OSS is built to a professional standard and features a weather-sealed construction. The optical design contains 17 elements in 14 groups, with 4 of these elements being aspherical and 3 being ED glass elements. This, along with Sony's choice to restrict the maximum focal length to 105mm vs. 120mm (like the Nikon 24-120mm) hints at Sony's aim for a high image quality performance.
The lens relies on Sony's sonic-type (Direct Drive SSM) motor for fast and silent autofocus and has a minimum focus distance of just 0.38m. It also features optical image stabilization which complements Sony's IBIS (In-Body Image Stabilization) to effectively give 5-axis image stabilization. The FE 24-105mm f/4 G OSS's specifications indeed promise to make it a professional-grade alternative to the company's previous offerings and it comes with a matching price tag of $1,298.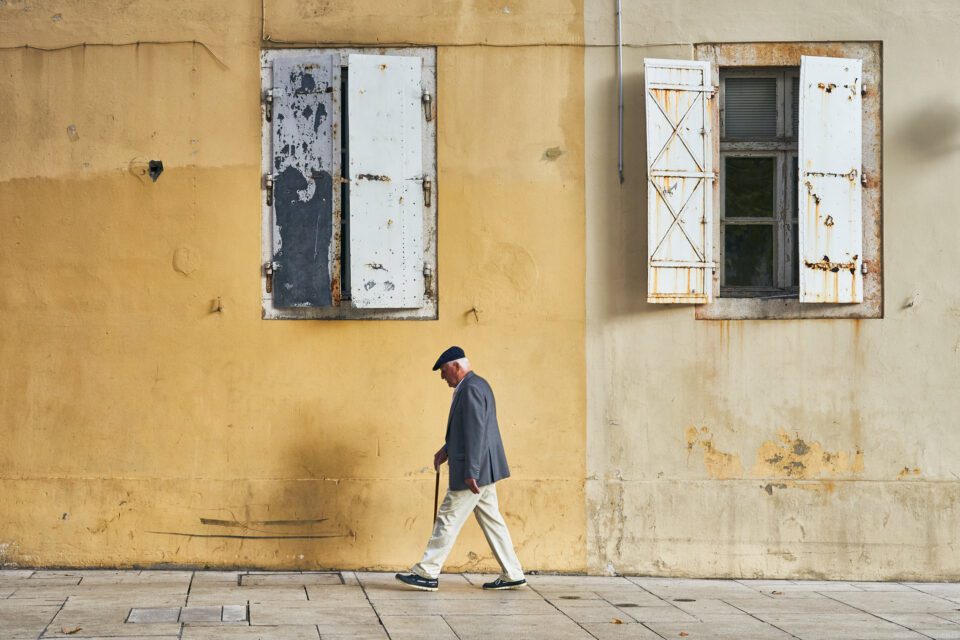 Sony FE 24-105mm f/4 G OSS Specifications
Mount Type: Sony FE
Focal Length Range: 24-105mm
Maximum Aperture: f/4
Minimum Aperture: f/22
Lens (Elements): 17
Lens (Groups): 14
Compatible Format(s): Full Frame, APS-C
VR (Vibration Reduction) Image Stabilization: Yes
Diaphragm Blades: 9
ED Glass Elements: 3
Autofocus: Yes
Direct Drive SSM motor: Yes
Internal Focusing: Yes
Minimum Focus Distance: 14.96 inches (0.38 m)
Focus Mode: Manual, Manual / Auto
Filter Size: 77 mm front filter
Dimensions: 3.28 in. (83.4mm) x 4.46 in. (113.3 mm) (Diameter x Length)
Weight (Approx.): 23.4 oz (663g)
Build Quality
The Sony FE 24-105mm f/4 G OSS is part of Sony's "G" series lineup, so it's no surprise that the lens is built to a professional standard. While the quality of the build is not quite up there with the G-Master series of lenses, the fully engineered plastic outer barrel and metal mount feel decidedly reassuring in use. The FE 24-105mm f/4 G OSS also features weather sealing, and a quick look at the back of the lens shows a rubber gasket around the bayonet mount. I wasn't able to test the lens under severe weather conditions, but I can say that I didn't experience any problems when I used it during a light rain shower.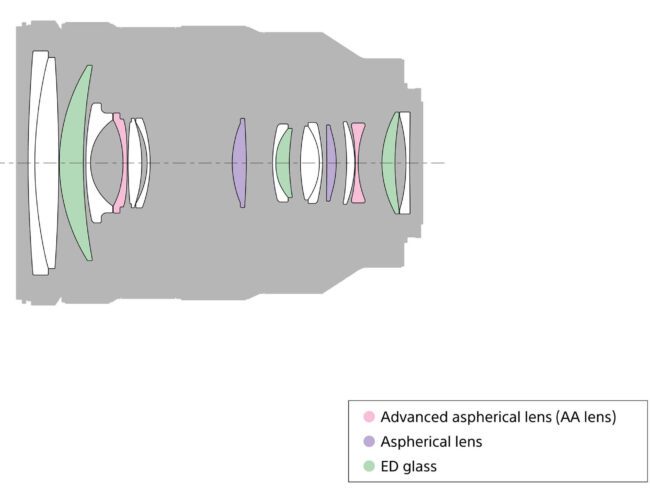 Measuring 83.4mm in diameter and 113.3mm in length at the 24mm setting makes the FE 24-105mm f/4 G OSS relatively compact for a full frame zoom lens, and it balances very well when used on Sony's latest mirrorless camera bodies. The lens extends quite a bit when it's zoomed out to the 105mm setting where it's 163mm in length. At 663 grams in weight, the EF 24-105mm f/4 G OSS isn't exactly lightweight, but it doesn't weigh you down during extended shootings sessions.
The rotating zoom and focus rings feel very smooth while offering the right amount of resistance so that nothing feels loose. Unlike the Sony FE 24-70 f/2.8 GM, there is no zoom lock switch, but I didn't find a need for one in the field as there was no unwanted gravity-induced extension while using the lens. A clockwise zoom ring rotation selects the focal length. Those familiar with Canon lenses could require some mental retraining as the zoom ring rotates in the reverse direction while Nikon and Sony users should be comfortable with this design. The zoom ring is smartly located towards the rear of the lens, behind the focus ring, which is ideal as it's located exactly where the left-hand balances the lens.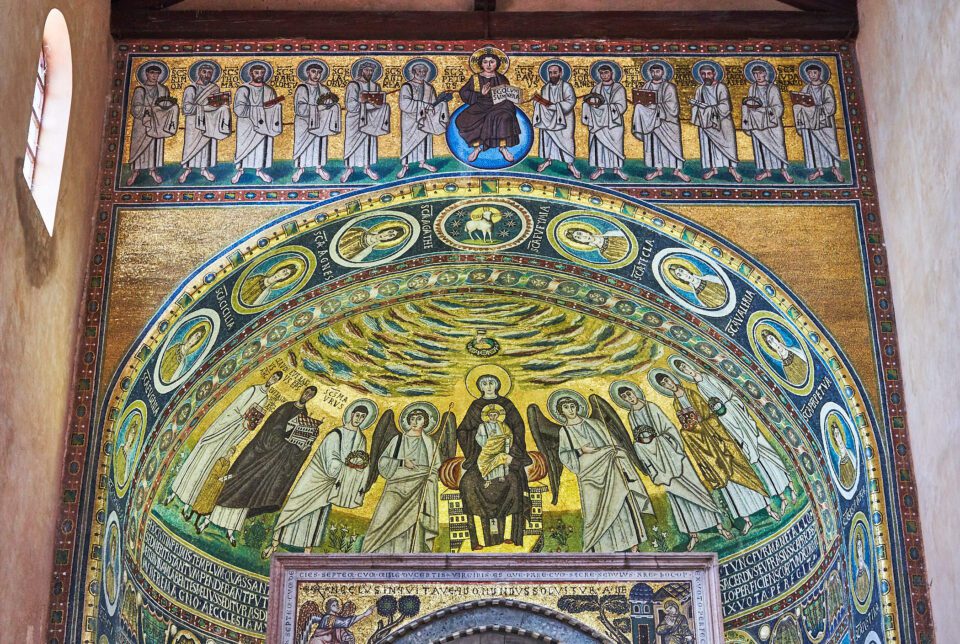 The front element features a fluorine coating to help prevent dirt and fingerprints from sticking along with making it easier to wipe off dirt and fingerprints from the front element. These coatings work very well in use and make the lens cleaning process a simple one. At the front of the lens is a non-rotating 77mm filter thread, surrounded by a bayonet mount for the Sony ALC-SH152 lens hood supplied with the lens. The hood is made of plastic and remains compact when reversed for storage.
The FE 24-105mm f/4 G OSS has two switches which adorn the side of the lens barrel. The first switch is a simple AF/MF switch while the second is an On/Off switch of the Optical Steady Shot system. There is also one AF-stop button situated further up and lens barrel between the zoom and focus rings where your left thumb would naturally be. This can be set by the user to operate an array of different functions via the camera menu.