Summary
Looking back at the launch of the first A7-series cameras very much reminds me of the first time I picked up a Fuji X-Pro1 when it was just introduced. The cameras felt too experimental, with all kinds of bugs, quirks and annoying problems, some of which many of us considered "deal breakers". Although Fuji addressed many of its initial problems with firmware updates, it was not as easy to do the same for Sony, because some of the core issues like shutter shock and a flimsy mount were design problems that could not have been easily resolved. With the second iteration of A7-series cameras, Sony demonstrated its willingness to listen to customer feedback and work hard on not only addressing existing problems but also pushing out even more features and functionality in order to make its camera line appealing to a larger audience. And in many ways, Sony succeeded – the second iteration indeed turned out to be surprisingly solid, offering compelling reasons for many photographers to take a serious look at the Sony mirrorless system.
The Sony A7R II, in particular, proved to be a very solid and capable performer when compared to the best high-resolution DSLRs on the market. During my time in the mountains this fall, I had the Sony A7R II, Canon 5DS R and my trusty Nikon D810 with me. Although lugging all three cameras and some of the best lenses was not something my back was very happy with, after the first week, I kept reaching more and more for the Sony A7R II, leaving the other two in the bag. With its in-body image stabilization, electronic front-curtain shutter, dampened and quieter shutter operation, bright and beautiful electronic viewfinder, improved responsiveness, fast and reliable AF system, and a lightweight and compact footprint, the A7R II was not only a fun camera to shoot with, but also quite a versatile setup capable of producing stunning images.
Having primarily shot with the 16-35mm f/4 OSS and the 70-200mm f/4 OSS (both solid lens choices for the A7R II), I was blown away by the detail and the rich colors I was seeing in my images. For the first time, the A7R II felt like the tool that could really rival my Nikon DSLRs for serious landscape photography work. Native lenses are no longer a major concern either. With Zeiss stepping in with excellent Loxia and Batis lenses, the number of native mount choices is growing fast. You can now cover everything from 16mm all the way to 240mm and you have a choice of both prime and zoom lenses to fit the bill.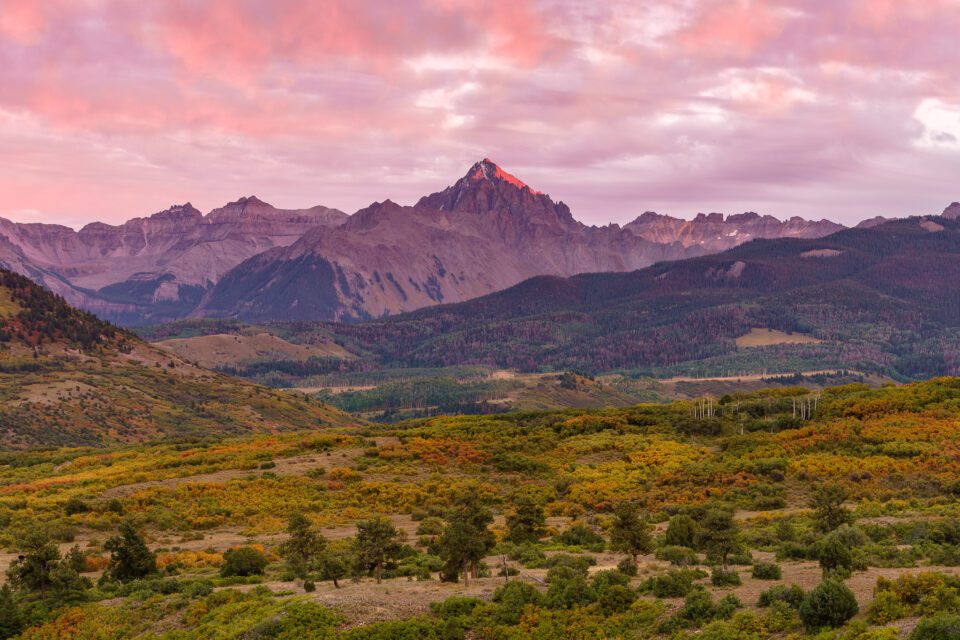 After having a pleasant shooting experience with the camera, I wondered how good Sony's new BSI sensor would look when compared to both the D810 and the 5DS R. To my surprise (and as you can see from the previous pages of this review), the Sony A7R II demonstrated superb performance at handling noise at high ISOs, easily surpassing both cameras. In my past evaluations, Sony full-frame cameras always fell short when put head-to-head against Nikon DSLRs, so I did not expect the A7R II to do better either. But looks like the BSI CMOS sensor that Sony decided to utilize on the A7R II was the right choice, as the performance speaks for itself. Not only does it deliver exceptionally good ISO performance, but it also does it with more megapixels than the D810 and a far better dynamic range performance than the Canon 5DS R.
Does all of the above make the Sony A7R II a perfect camera? No, of course not – there is no perfect camera or camera system out there and every tool has its long list of pros and cons, including the A7R II. As I have previously expressed, despite Sony's efforts in addressing the most serious problems, there are still some issues that Sony should address as soon as possible in my opinion. First, that horrid menu system just needs to go – it needs a complete overhaul and redesign. While the A7R II is ergonomically superior to the A7R, the menu system did not change a bit. It is still a huge mess that is hard to navigate through, even for an experienced photographer.
Another serious issue is battery life. Although the battery used on the A7-series cameras is light and compact, it just does not have enough juice for the A7R II. Yes, I could carry a few fully charged batteries in my pockets, but that also translates to the need for extra chargers, which can be problematic in many environments. When I am out shooting on assignments or photo tours, I often have a limited number of power outlets to use and I just cannot constantly worry about plugging in and charging batteries. Add cold weather to the mix and the situation gets even worse, since batteries drain faster. Thankfully, the Sony A7R II gives the ability to charge via a USB cable, allowing me to use power banks for quick charging. However, that's another heavy item that I need to carry with me, which sort of defeats the purpose of trying to go lighter with mirrorless.
And with the newly provided uncompressed RAW option, the battery gets drained even faster, making it tough to shoot with the A7R II without having to constantly worry about additional battery power. Speaking of uncompressed RAW, while I am happy that Sony finally addressed the lossy RAW issue by providing this option, it puzzles me why Sony did not provide an option to shoot losslessly compressed RAW like Nikon and other manufacturers do. Shooting uncompressed RAW is a pure waste of space and time, so I really hope that we will soon see a firmware update with another RAW option. If Sony abandoned its under-powered battery and swapped it out for a larger capacity battery (2,000 mAh+ please), it would make the A7-series cameras much more appealing for serious amateurs and professionals. Speaking of professionals, I am not sure how Sony is planning to address the pro-market with a single memory card slot. To make the A7-series cameras appealing for serious jobs, Sony should add another memory slot and allow for a card backup option. Once again though, without a larger capacity battery, we can kiss dual memory card slots goodbye. Lastly, the A7R II does not deliver as a video camera. While 4K sounds appealing, the overheating issue is a deal-breaker to consider the A7R II seriously for production video needs.

Overall, despite its shortcomings, the A7R II is a very solid tool that I can highly recommend to our readers who are interested in shooting stills. With the right choice of native mount lenses, the Sony A7R II is capable of producing stunning results that can seriously rival some of the best DSLRs on the market today. I am anxious to see what Sony has got up its sleeve going forward. While the big two seem to be taking too long of a break, Sony is heavily pushing through continuous innovation. It will be interesting to see what will happen to the camera market within the next few years…
Where to Buy
B&H is currently selling the Sony A7R II (body only) for $2,898 (as of 04/06/2017).
Sony A7R II
Features

Build Quality

Focus Speed and Accuracy

Handling

Image Stabilization

Value

Image Quality

High ISO Performance

Size and Weight

Metering and Exposure

Movie Recording Features

Dynamic Range

Speed and Performance
Photography Life Overall Rating