Camera Construction and Handling
Despite its relatively small size (compared to DSLRs), the Sony A7R II has an impressive magnesium alloy construction that is designed to withstand quite a bit of abuse in the field. While I have not inflicted any serious damage on my sample of the A7R II, I did use it together with my Nikon DSLRs normally, without giving extra care to any of the cameras. As a result, I bumped the camera more than a few times against hard surfaces and I am happy to report that the A7R II did well. Having shot with the original A7-series cameras, I knew that the A7R II would not be as protected as other weather-sealed cameras, so my fall workshop was a good test to find out if the A7R II would be able to handle extreme dust and moisture well. Driving on dirty roads for two weeks definitely loaded up my truck with a lot of dust and despite the harsh conditions, the A7R II performed admirably. I did get some dust on the sensor, but I was able to blow it right off with a simple rocket blower. The camera also passed the humidity test. I subjected it to both rain and high levels of moisture and I did not see any serious issues. When shooting in cold conditions, however, my biggest complaint was poor battery life (more on that later).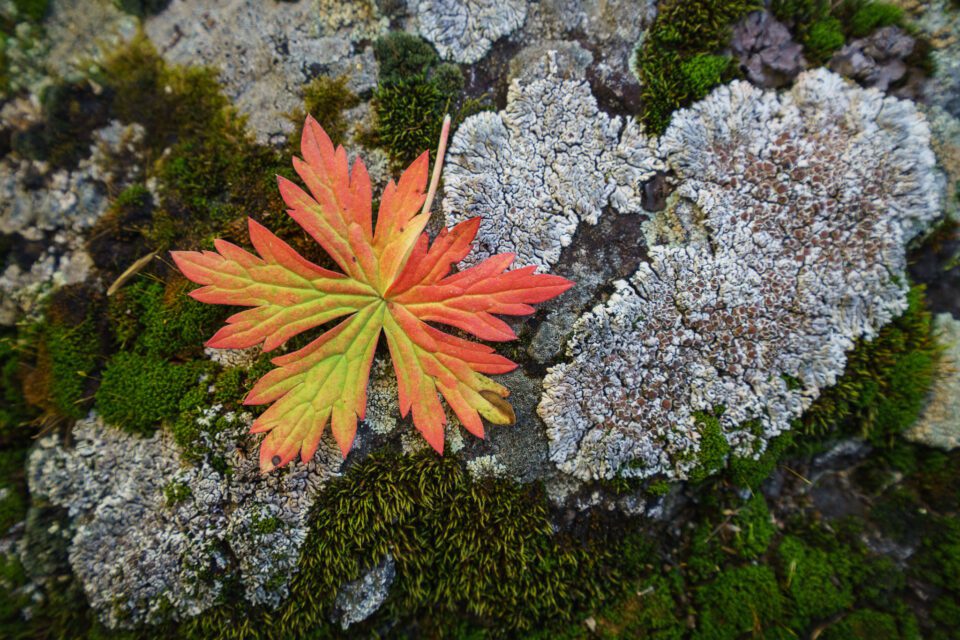 Although Sony cut some corners on the original A7R and provided a rather weak wiggly mount that needed to be replaced with a third party metal mount (particularly when used with heavier lenses via adapters), the company addressed the issue a while ago and all the newer generation A7 cameras, including the A7R II now come with a much sturdier metal mount. This means that you can safely mount heavier lenses without worrying about mount tilting issues. As always, I would strongly recommend against letting heavy lenses just hang off the mount, so if you use a lens that comes with its own tripod collar, it is a good reminder that you should mount the lens instead of the camera body on your tripod, applying the least amount of stress on the mount.
Sony's original ergonomic design of the A7R was quite poor for a number of reasons, but primarily because of the camera grip, which just did not feel right on hands. Starting from the A7 II, Sony completely changed the ergonomic design of the grip and the company has used the same grip on both the A7R II and A7S II – certainly a welcome move. Finally, the A7-series cameras feel like real cameras in hands! The difference in handling from the A7R to A7R II is similar to what I felt like going from the Olympus OM-D E-M5 to the E-M1 – the protruded grip feels much more comfortable. Just take a look at the difference in the grip between the A7R II and its predecessor: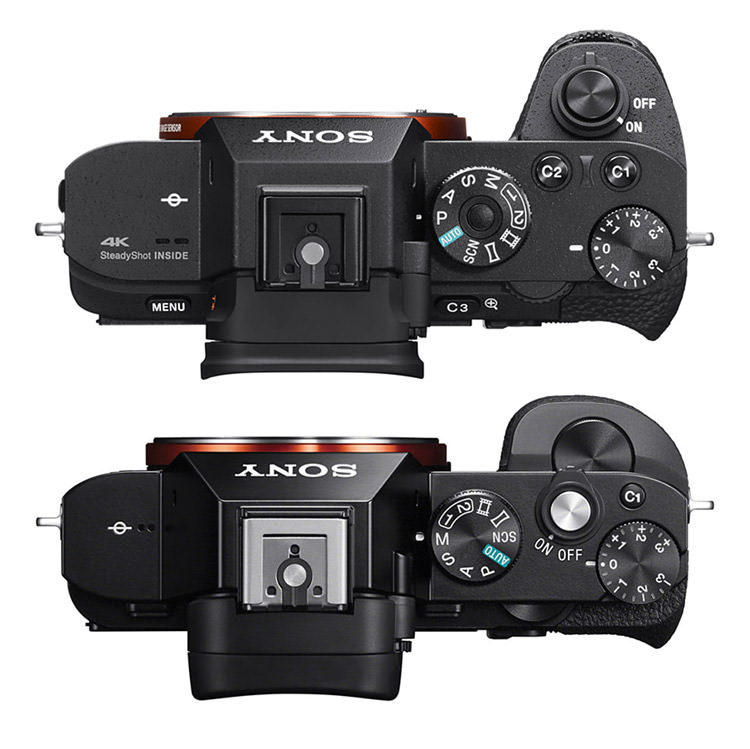 Thanks to the change in the grip design, Sony was able to also move the shutter release from its previous location on the top of the camera down to the grip, which also increased shooting comfort, making the camera much more comfortable than the first generation A7 series cameras. The rotary dial on the front of the camera has been moved to the front of the grip as well, making the A7R II behave similarly to Nikon DSLRs, which also feature a dual dial system. When shooting in Manual mode, the front dial by default is used to change lens aperture, while the rear dial is used to change shutter speed.
Another welcome change is the addition of the second custom button on top of the camera, which allows one to program the button to pretty much any available function in the camera. Although you can program pretty much every button on the camera to behave it the way you want, there are some simple things that should have been done by default, such as the ability to move a focus point by just pressing the multi-function dial on the rear of the camera. By default, there is no quick way to change your focus point! I ended up modifying the three buttons (left, right and bottom) to trigger focus point change, but even after the change (Custom Key Settings->Left, Right, Down Button->Focus Settings), I still first have to press one of the buttons and only then I can start moving it. The Up button is permanently set to DISP (Display), so there is no way to assign that one to Focus Settings, making this even less than a working solution. Setting a focus point should be dead simple and I am not sure why Sony makes it so painful. Other than this, the A7R II is much more convenient to shoot with compared to the A7R, so I hope Sony brings these changes to the future iterations of its mirrorless cameras.
The larger grip and the changes in construction obviously resulted in changes in weight – the Sony A7R II is now noticeably heavier, weighing 175 grams more than the original A7R. While some might look at this negatively, I personally think that the above-mentioned ergonomic changes far outweigh the increased weight. In addition, many photographers actually complained about the weight of the original A7R being too light for many lenses, making the setup too front-heavy. So the added weight of the A7R II now should bring a bit more balance, particularly when using heavier lenses.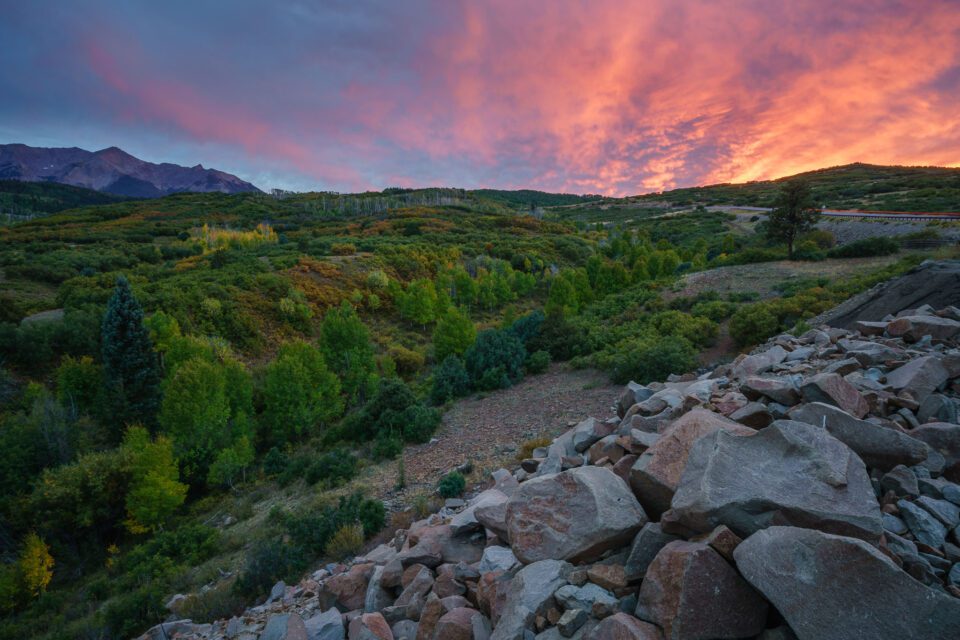 One of the biggest changes to the A7R II is the shutter mechanism. The original A7R was quite bad there – not only was its shutter very loud, but it also introduced a "shutter shock" problem, which I discussed in detail in my original Sony A7R review. It was a pretty bad design that made the A7R unusable when shooting at particular shutter speeds that were the most susceptible to shutter shock – images would look blurry and there was no cure to the problem. With the A7R II, Sony not only replaced the shutter mechanism with a much quieter and sturdier version (rated up to 500,000 cycles), but it also provided the must-have electronic front curtain shutter feature, which completely eliminates camera shake caused by the shutter. If you still shoot with the A7R, this change alone is worth the upgrade to the A7R II!
The Sony A7R II features the same high-resolution electronic viewfinder (EVF) as other A7 cameras, but the A7R II in particular gets the biggest viewfinder magnification of 0.78x, which as I have previously pointed out, is bigger than what the best DSLRs on the market have. The only other camera that features such a large EVF is the Sony A7S II, which is also 0.78x. The second biggest EVF on the market is on the Fuji X-T1. In addition, the overall experience and responsiveness of the electronic viewfinder on the A7R II has been improved when compared to the A7R, making it more pleasant to shoot with. It certainly feels less jumpy and laggy in comparison.
Camera Menu System
One of the biggest complaints that I have previously expressed a number of times with Sony A7 series cameras has to do with the menu system, which is still a huge mess. I don't know who designed the menu system on the Sony A7 series cameras, but they should be replaced with someone who knows a thing or two about proper GUI navigation and design. Stuff is just everywhere, all over the place. Don't be surprised if you go through the menu system over and over again to find things. Why can't Sony group things together in a more logical way and allow scrolling down like Nikon? Or find a better way to organize the menus like Canon? That would make so much more sense and make the menu more intuitive to use. When you look at the A7R menus and compare it to the A7R II menus, all you see is a shift of menu items under numbers. For example, the Sony A7R has a total of 7 sub-menus under the Camera menu, while the A7R II has a total of 9 sub-menus. The extra added menus have been inserted in between, so if you start comparing sub-menus between these cameras, you won't find things in the same place. There is no logical grouping whatsoever, so everything seems random and out of place.
I know that such comments can seem a bit harsh for Sony fans, but let me give you an example of how bad the menus system really is. In my fall workshop, I had a participant who shot with a Sony A7R II. Everything was good until he did something to his settings and messed them up. After he reverted his settings to factory defaults, he sat there for around 30 minutes just to make the camera behave like it used to. During the process, I heard him complain a number of times about the terrible menu system. To those who say that the menu system is not bad once you set it up, I agree, that is certainly true.
However, if someone else shoots with your A7-series camera or if you find yourself resetting the camera to factory defaults like my student, you will be in the same boat, trying to find relevant settings and re-configuring all those buttons and functions to perform to your needs. That's just bad design! I could reset any of my Nikon and Fuji cameras to factory defaults and it would take me no more than a couple of minutes to start shooting again. All those extra function buttons are great, but giving them blanket names like C1, C2 and C3 is far from being user friendly. It clutters both the menus and the cameras. Buttons should have proper default functions attached to them and if Sony wants to give the option to change the behavior, that's perfectly fine too! I hope Sony addresses these ergonomic, menu and navigation issues in the future, because these cameras desperately need a complete overhaul…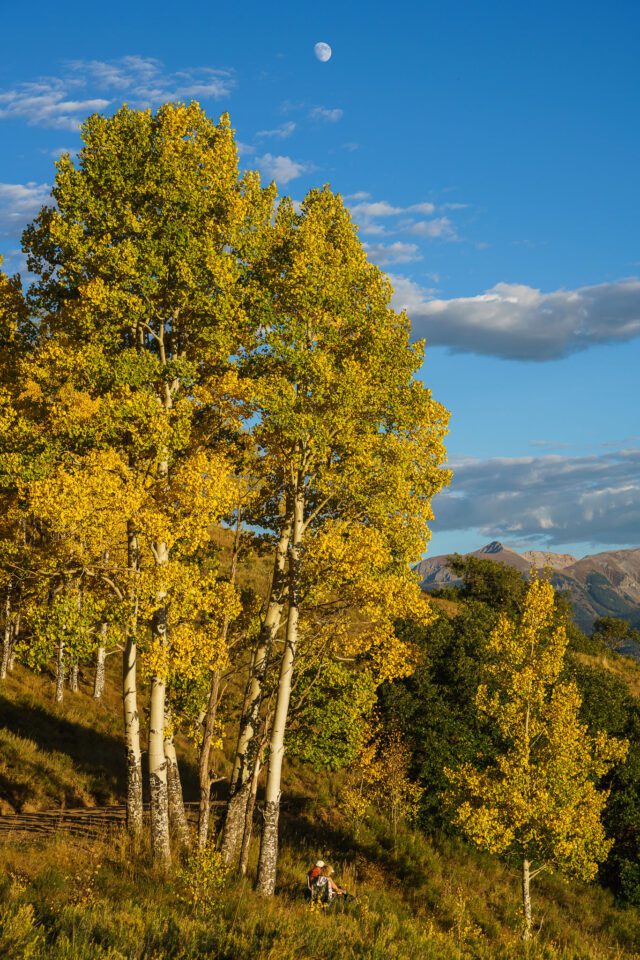 Features and Responsiveness
Like most other Sony mirrorless cameras, the A7R II has a rich set of in-camera features that can be useful for everyday photography. The "Lens Compensation" feature found in the "Setup" menu allows fixing len-specific issues like vignetting (menu name "Shading Compensation"), chromatic aberration and distortion. Obviously, the amount of lens correction depends on each lens, so Sony included current FE lens profiles in its camera firmware. New lenses that come out in the future will also be supported via firmware upgrades. Please note that lens corrections only apply to JPEG images. Aside from a boatload of Creative Style Effects and various Scene Modes, the Sony A7R II also comes with a neat "Sweep Panorama" mode, which is used for shooting panoramas. While I personally prefer to manually stitch my panoramas as I can get a lot more resolution by doing that (see my panoramic photography howto), the built-in panorama feature is a great way to get a quick stitched panorama in JPEG mode.
The responsiveness seems to be also improved on the A7R II, which is great. Although there are still some lags here and there, the camera feels quite a bit more responsive compared to the A7R. Initial start-up time is a bit slow, but once the camera is active, it does not take too long for the camera to start back up. As long as you don't have long delays between shooting, you can expect the camera to be operational in less than a second. Still, if you are a DSLR user and you are used to picking up the camera and shooting as soon as turning the camera on, you might find it disappointing that you cannot do the same thing on most mirrorless cameras. That's expected, as it takes a while to initialize all the electronic components of the system.
Charging and Battery Life
Another complaint that still stands is battery life. Although I turn off the camera frequently to preserve battery life and have all the extra things like image playback turned off, the battery just does not last for more than a few hours of shooting. In comparison, I could be shooting with my Nikon DSLR for a few days and still have plenty of juice left. Yes, I do understand that Sony keeps the same compact and lightweight battery between NEX and A7 iterations to keep the existing user base happy, but at 1020 mAh, the battery is just underpowered for serious use. It is time for Sony to increase the capacity of its batteries, even if that translates to a bigger and a heavier battery!
Every Sony shooter welcomed the improved grip on the second iteration of Sony A7 cameras, even though the weight has increased by up to 25%. So increasing the battery capacity to something like 2000 mAh shouldn't make a huge difference on the overall weight either. Nikon's EN-EL15 battery has a capacity of 1900mAh and its weight is only 88 grams, so the weight difference is much smaller than one would think. But if I could squeeze over 700-800 images from a single charge, it would make the A7-series cameras far more appealing to many photographers, including myself. I just don't see the benefit of going lighter when one has to carry and constantly charge and change so many batteries. Sadly, for now, the only solution is to grab a few of those NP-FW50 batteries. And Sony seems to understand this battery issue, as the A7R II is shipped with two batteries.

What about charging the battery? Finally, after so many complaints, Sony has included a separate wall charger for charging! With the two provided batteries, you can now charge one of them on your wall and the other through a micro USB cable attached to the camera (with the battery inside, obviously). And that's one feature that I really love about the A7-series cameras – being able to charge the battery through the camera body! When traveling, I now use this USB power pack to charge the battery, so I don't even need to worry about having access to a wall outlet – a single charge on the battery pack can last for a couple of days. That's such a great feature and convenience! I wish all cameras had the ability to charge directly through the camera body like this, as it can be advantageous when having limited access to city power.
SteadyShot Image Stabilization
As I have previously reported, Sony's 5-axis IBIS system is excellent, giving the A7-line a huge appeal when compared to other full-frame cameras on the market. Although it is not as good as the IBIS found on Olympus OM-D E-M1, you have to keep in mind that stabilizing a full-frame sensor is far more difficult than stabilizing a Micro Four Thirds sensor. What Sony has done on the second generation A7-series cameras is very impressive and the results speak for themselves when shooting in low-light conditions. Shoot a DSLR and a Sony mirrorless with IBIS in low light with a prime lens and you will quickly see that stabilization is extremely useful on every camera and every focal length.
Initially, I was a bit puzzled and concerned to see IBIS implemented in the A7 II, because at the time Sony already had a few lenses with built-in stabilization. Manufacturers typically choose either lens stabilization or camera stabilization, but not both like Sony had done. After reading the documentation, my concerns were settled, as Sony apparently came up with a way to make both work at the same time. It turns out that Sony figured out a way to run IBIS and OSS together to provide maximum stabilization – amazing technology that future-proofs lens designs. Being able to utilize IBIS for short focal length lenses and OSS for telephoto lenses is something that no other manufacturer had previously done. I applaud Sony for this, as it shows that the company is actively looking for ways to make their mirrorless cameras very functional compared to DSLRs…
The problem with stabilization in lenses, is that manufacturers often only include it in longer lenses and exclude short focal length prime and zoom lenses completely. This has been a big limitation of Nikon, Canon, Panasonic and other brands that decided to go with lens stabilization exclusively. It is true that lens stabilization is very effective in general (because it can be fine-tuned for each lens), but then IBIS is better than nothing at all! Imagine if Nikon implemented IBIS and you could shoot with your favorite 85mm f/1.4 with stabilization, then switch to your 70-200mm f/2.8G VR II and add lens stabilization with even more effectiveness. Now that would be sweet! And that's exactly what Sony has done on the second generation A7-series cameras…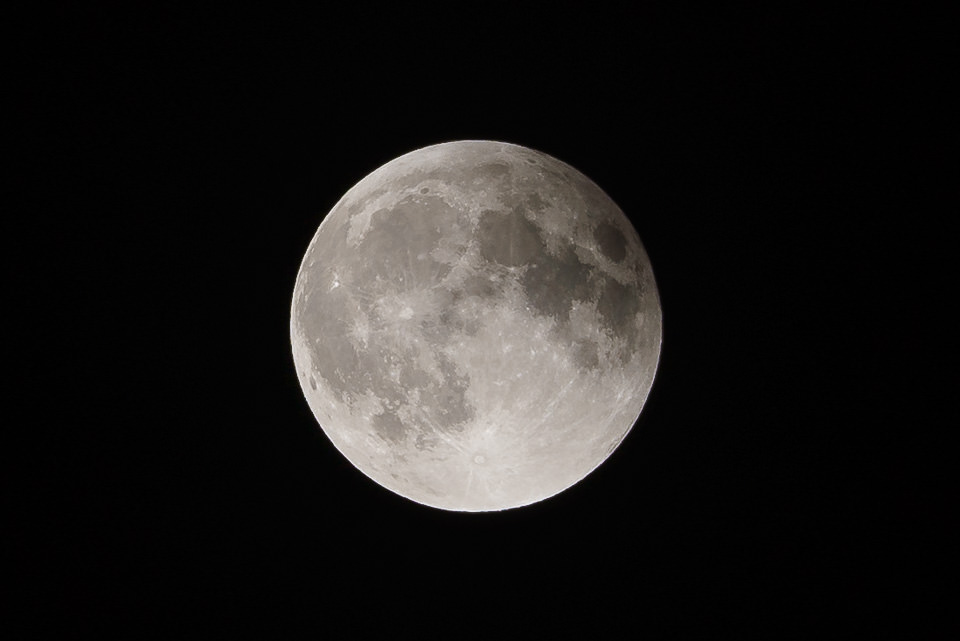 Sony FE Mount Lenses
Since introduction, one of the biggest sources of complaints from many photographers on Sony A7-series cameras has been a limited choice of native mount lenses. Although Sony did not initially introduce many high-end FE lenses, in the two-year timeframe, the company has been pushing more and more lenses directly and through its partners like Zeiss. Below is the list of current lens offerings, which has increased dramatically since the launch of the full-frame mirrorless line:
Sony FE 28mm f/2
Sony FE 35mm f/2.8 ZA
Sony FE 35mm f/1.4 ZA
Sony FE 55mm f/1.8 ZA
Sony FE 16-35mm f/4 ZA OSS
Sony FE 24-70mm f/4 ZA OSS
Sony FE 28-70mm f/3.5-5.6 OSS
Sony FE 24-120mm f/3.5-6.3 OSS
Sony FE 70-200mm f/4 G OSS
Sony FE PZ 28-135mm f/4 G OSS
Sony FE 90mm f/2.8 Macro G OSS
And Zeiss FE lenses:
Zeiss Loxia 21mm f/2.8
Zeiss Batis 25mm f/2
Zeiss Loxia 35mm f/2
Zeiss Loxia 50mm f/2
Zeiss Batis 85mm f/1.8
That's a total of 16 currently available lenses. With Zeiss and other manufacturers offering more and more FE mount lenses, the state of the Sony mirrorless system is now looking much more promising. I hope Sony continues developing high-quality lenses for the mount, as that's the current weakness of the system when compared to Nikon and Canon. The biggest gap that I see today is in the mid-range – both 24-70mm and 28-70mm are pretty weak optically and Sony should release an updated version of the 24-70mm as soon as possible. And once things catch up on the AF side, Sony should start developing longer telephoto lenses to make the A7 line more appealing for sports and wildlife photographers.
Sony A and Third Party Lenses with Adapters
If you have a stable of Sony / Minolta A mount lenses, or perhaps other lenses from manufacturers like Canon, Sony and Leica, you can adapt those easily to the Sony FE mount with special adapters. That's one of the strengths of the Sony A7 cameras – the short flange distance allows one to mount pretty much any lens on the market. Sony A and Canon EF lenses can be used with smart adapters, maintaining autofocus capabilities. If you use Nikon F lenses, aside from a single AF-capable adapter from a Chinese company (which has not proven to be reliable), you are pretty much limited to only "dummy" adapters used in manual focus mode.