Earlier this year, I wrote a detailed review of the Sony A7R, where I expressed a number of serious concerns with the camera, some of which were serious enough to be categorized as "deal breakers". Soon after, Sony announced the much-anticipated A7R II mirrorless camera, a second iteration of the high-resolution line of A7-series cameras.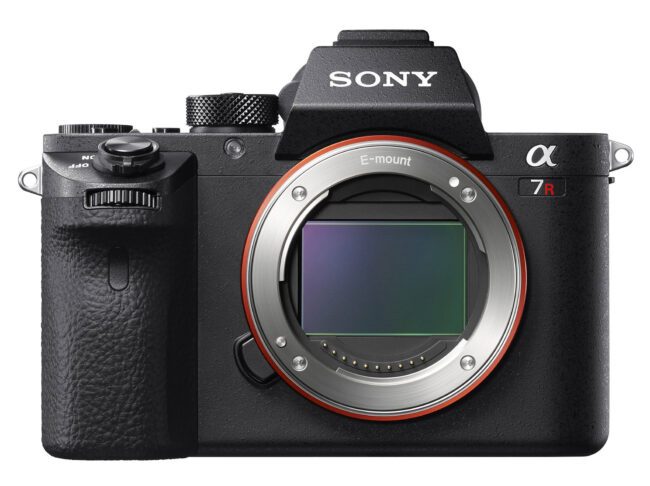 Although many of us knew what to expect from the A7R II based on what we have previously seen on the Sony A7 II, there was new technology incorporated into the A7R II to make it a very appealing camera among both enthusiasts and professionals. Just like the A7 II, the A7R II gained five-axis in-body image stabilization (IBIS) and a different ergonomic design with a much more comfortable to hand-hold protruded grip.
And those are relatively minor changes compared to the changes from the original A7R. Not only does the A7R II get a faster and much more reliable AF system with a whopping 399 focus points, but it also gains a brand new 42 MP back-illuminated (BSI) sensor. In addition, Sony addressed the serious shutter-shock issue by not only reducing the overall noise and vibration caused by the shutter mechanism, but also by introducing an electronic front-curtain shutter release option, which completely gets rid of shutter-related blur in images.
And lastly, with the latest firmware upgrade, the Sony A7R II also gained the ability to shoot uncompressed RAW, giving the ability to take a full advantage of the sensor. I have been shooting with the Sony A7R II since it was announced, so let's take a closer look at the Sony A7R II and see how it performed both in real world and lab environments.
With its $3,200 MSRP price tag, Sony is clearly aiming higher and targeting a slightly different crowd this time compared to the original A7R (which sold for $2,300 at the time it was announced). If Sony's original plan was to attract as many photographers as possible by offering an affordable high-resolution full-frame camera, this time Sony knows that it seriously upped the game with all the new fixes and features tossed into the A7R II. While the original A7R felt like an experiment to me personally, this new A7R II cannot be considered as such, since it is no longer a "beta" product by any means – it is a very capable camera that not only rivals high-end DSLR cameras for some photography needs, but also surpasses them in a number of ways. First of all, there are no other full-frame cameras on the market that offer IBIS.
Sony initially only provided lens stabilization, but IBIS was integrated into all second generation A7-series cameras, which can actually work together to deliver even better results (read more about lens stabilization vs in-body stabilization). This is a huge plus, because it effectively stabilizes every lens attached to these camera bodies, even short focal prime lenses that traditionally do not come with image stabilization. In comparison, neither Nikon, nor Canon offer IBIS on any of their DSLR cameras (even the newly announced Leica SL camera does not have IBIS).
Second, the high-resolution electronic viewfinder (EVF) on the A7R II is truly impressive. Its 2.36 million dot OLED EVF has a 0.78x magnification, which is better than the 0.71x magnification both high-end Nikon and Canon DSLRs are limited to. We have written quite a bit about the advantages of EVF vs OVF, but the ability to instantly zoom in to 100% view before shooting, in addition to being able to review images within the viewfinder in broad daylight are huge advantages that cannot be ignored. Add all the extra bells and whistles like focus peaking, live histograms and exposure warnings and you will realize why OVF is quickly losing its desirability among many photographers.

Third, the sensor technology that we see on the Sony A7-series cameras is currently the best of the breed. In fact, that's where Sony certainly has a competitive advantage over other manufacturers. Although Sony recently spun off its sensor division into a separate company (the largest in the world), it is still owned by Sony, which means that it can supply the latest sensor technology on its own cameras first, before making the same technology available to other manufacturers. In fact, that's exactly what happened with the Sony A7R II – it is presently the only camera on the market that sports a 42 MP full-frame BSI sensor (the same thing can be said about the impressive 12 MP Sony A7S II sensor, which has no equivalents in terms of low-light performance). If Nikon was able to put a 36 MP sensor on its D800 long before Sony did on the A7R, this time the situation has been reversed. As we have seen so far, Sony sensors provide remarkable dynamic range and high ISO performance and the Sony A7-series cameras get this benefit with every iteration.
I also believe that Sony did a good job with introducing the idea of using similar camera construction, but with different sensors for different photography needs. I personally would welcome Nikon D810-style bodies with 12 MP, 24 MP and 36/42 MP sensors instead of feature-stripped cameras at completely different price points. That would alleviate the pain of many photographers, as they would be able to choose a camera based on their megapixel and other shooting needs. Here is a short summary of the three Sony A7-series cameras and the type of photography they are intended for:
Sony A7S II (12.2 MP): Astro / Night photography, Event, Portraiture, Photojournalism and Video
Sony A7 II (24.3 MP): Sports / Action, Event, Portraiture and Other general photography
Sony A7R II (42.4 MP): Architecture, Landscape, Studio, Fashion, Product and Macro photography
It is true that DSLRs still reign in sports and wildlife, however, the differences are quickly shrinking. In fact, after testing the A7R II extensively, I must say that action photography is the only area where the camera could use some improvements, specifically when it comes to AF speed and overall lag. As you will see further down in the review, for everything else, the AF system on the A7R II is more than capable, delivering very impressive results.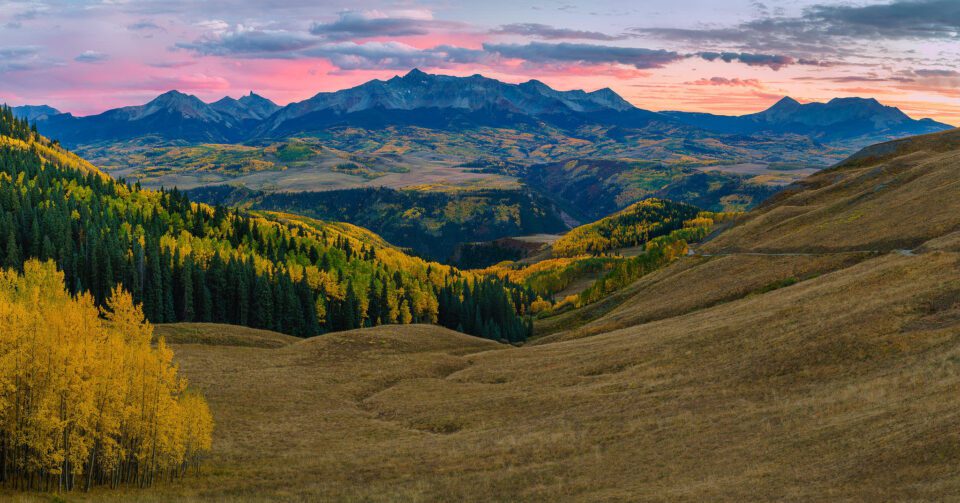 Sony A7R II Specifications
Sensor: 42.4 MP Sony Exmor R BSI CMOS image sensor
Autofocus System: Fast Hybrid AF woth 399 Phase-Detect Points
Continuous Shooting: 5 fps
Electronic Viewfinder: XGA OLED with 2.36 million dots, 100% field coverage
Viewfinder Magnification: 0.78x
Movie: UHD 4K and Full HD movie shooting
Panorama Mode: Yes
HDR Capability: Yes
Battery Life: Up to 290 images (Viewfinder) and 340 images (LCD)
LCD: Tiltable 3″ LCD with 1,228K dots
Image Stabilization: SteadyShot INSIDE Image Stabilization with 5-axis compensation
Shutter: Electronically controlled, vertical-traverse, focal-plane type
Shutter Rating: 500,000 cycles
Electronic Front Curtain Shutter: Yes
Wi-Fi Capability: Built-in
Weight: 625g
Price (MSRP): $3,199
Detailed technical specifications for the Sony A7R II are available at Sony.com.
Sony A7R II vs A7R
So what are the key differences between the Sony A7R II and the original A7R and what has changed? The sensor technology has been changed on the A7R II – while the previous generation A7R had a 36 MP CMOS sensor, the new A7R II sports a 42 MP BSI CMOS sensor, which is supposed to deliver better image quality in comparison. As I have already mentioned above, the A7R II now has 5-axis in-body image stabilization (IBIS), which down-grades to 3-axis IBIS when non-native lenses are used. The A7R II has a totally revamped hybrid AF system with 399 on-sensor phase-detect AF points, which Sony claims to be up to 40% faster compared to its predecessor.
Similar to the A7 II, ergonomics have been greatly improved thanks to a much larger and more comfortable grip and the shutter release along with some buttons have been changed and moved as well (more on ergonomic changes in the next page of the review). The A7R II comes with the ability to shoot UHD 4K video in XAVC S format, while the A7R is limited to recording HD content only. There is also an option to shoot in Super 35 format with full pixel readout and no pixel binning. There are other slight menu changes and tweaks.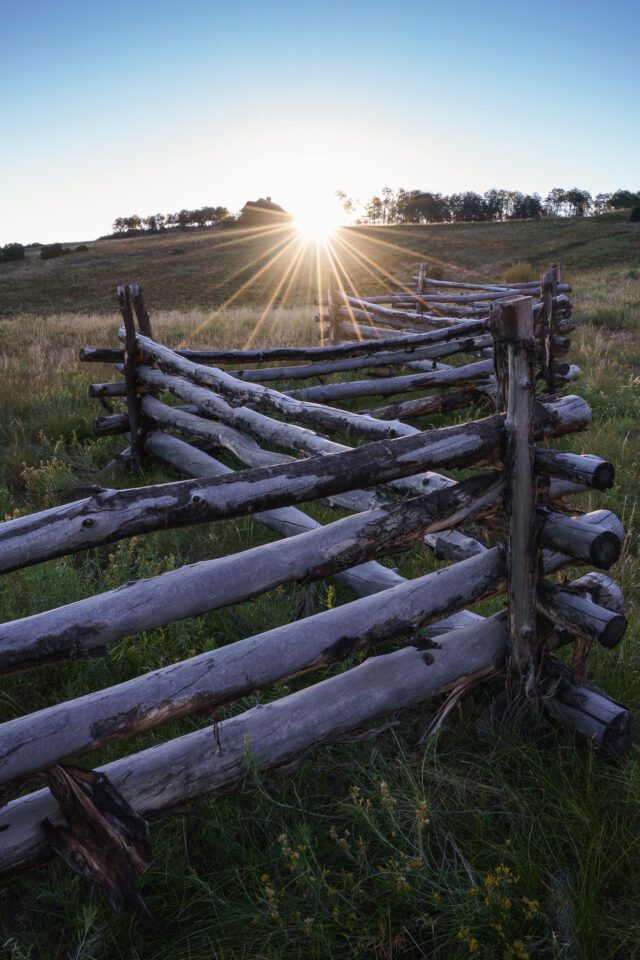 Sony A7R II vs A7R vs A7 II vs A7S II
Here is a detailed comparison of specifications from the current A7-series cameras, along with the first generation A7R:
| Camera Feature | Sony A7R II | Sony A7R | Sony A7 II | Sony A7S II |
| --- | --- | --- | --- | --- |
| Sensor Size | 35.9 x 24.0mm | 35.9 x 24.0mm | 35.8 x 23.9mm | 35.6 x 23.8mm |
| Sensor Resolution | 42.4 MP | 36.3 MP | 24.3 MP | 12.2 MP |
| Sensor Pixel Size | 4.51µm | 4.88µm | 5.97µm | 8.44µm |
| Sensor Anti-Aliasing Filter | No | No | Yes | Yes |
| In-Body Image Stabilization | Yes, 5-axis | No | Yes, 5-axis | Yes, 5-axis |
| Image Size | 7,952 x 5,304 | 7,360 x 4,912 | 6,000 x 4,000 | 4,240 x 2,832 |
| Viewfinder Type, Dots, Coverage | EVF, 2.4 M dots, 100% | EVF, 2.4 M dots, 100% | EVF, 2.4 M dots, 100% | EVF, 2.4 M dots, 100% |
| Built-in Flash | No | No | No | No |
| Storage Media, Type | 1x SD, UHS-1 | 1x SD, UHS-1 | 1x SD, UHS-1 | 1x SD, UHS-1 |
| Continuous Shooting Speed | 5.0 FPS | 4.0 FPS | 5.0 FPS | 5.0 FPS |
| Native ISO Sensitivity | ISO 100-25,600 | ISO 100-6,400 | ISO 100-6,400 | ISO 100-102,400 |
| Boosted ISO Sensitivity | ISO 50, 51,200-102,400 | ISO 50, 12,800-25,600 | ISO 50, 12,800-25,600 | ISO 50, 204,800-409,600 |
| Autofocus System | Fast Hybrid AF | Contrast-detection AF | Fast Hybrid AF | Contrast-detection AF |
| Focus Points | 35mm: 399 points, APS-C: 357 points (PDAF) / 25 points (CDAF) | 25 points (CDAF) | 35mm: 117 points, APS-C: 99 points (PDAF) / 25 points (CDAF) | 169 points (CDAF) |
| Electronic Front Curtain Shutter | Yes | No | Yes | Yes |
| Video Maximum Resolution | 3840×2160 (4K) @ Up to 30p | 1920×1080 (1080p) @ Up to 60p | 1920×1080 (1080p) @ Up to 60p | 3840×2160 (4K) @ Up to 30p |
| LCD Size and Resolution | 3.0″, 1,228,800 dots | 3.0″, 921,600 dots | 3.0″, 1,228,800 dots | 3.0″, 1,228,800 dots |
| Built-in GPS | No | No | No | No |
| Built-in Wi-Fi | Yes | Yes | Yes | Yes |
| Construction | Full Magnesium Alloy | Full Magnesium Alloy | Full Magnesium Alloy | Full Magnesium Alloy |
| Battery Life | 340 shots (CIPA LCD) | 340 shots (CIPA LCD) | 350 shots (CIPA LCD) | 370 shots (CIPA LCD) |
| Weight (Body Only) | 582g | 407g | 556g | 584g |
| Dimensions | 126.9 x 95.7 x 60.3mm | 126.9 x 94.4 x 48.2mm | 126.9 x 95.7 x 59.7mm | 126.9 x 95.7 x 60.3mm |
| Price As Announced (MSRP) | $3,199 | $2,299 | $1,699 | $2,999 |
As you can see, aside from the price, the first major differences we see are in sensor resolution, IBIS and ISO sensitivity. The A7R II has a much higher native ISO range of 100 to 25,600 when compared to the A7R and A7 II, which is two stops higher than the A7R. Although that's not as impressive as Sony A7S II with its native ISO range of 100 to 102,400, it is still raising the bar quite a bit. Now does it mean that Sony was able to achieve two stops better ISO performance compared to its predecessor? How does its high ISO performance compare to other cameras like the Nikon D810 and Canon 5DS? You will find the answers to these questions on page 6 of this review. Another big difference is the autofocus system, which is clearly the best on the A7R II when compared to the other cameras, including the A7S II.
That's surprising because the A7R II is primarily aimed at landscape, studio and architecture photographers who want to have more resolution and those folks rarely ever need the best of the breed AF system. In my opinion, it would have made more sense for Sony to include the best AF system on the A7 II instead. Electronic Front-Curtain Shutter is obviously a big deal and the A7R in this chart stands out like a sore thumb. Another huge difference is the ability to record 4K video, although it proved to be not as practical in the field due to overheating issues – Sony should have completely skipped 4K on the A7R II. Recording short segments works out OK, but I would never trust the A7R II for doing production video work. Not a good idea to release something that is not quite ready for prime time. The big difference between the first generation A7R and A7R II is in the weight and cost – the latter is much heavier in comparison (thanks to the positive change in ergonomics) and the cost has gone up dramatically from $2,299 MSRP to $3,199. This puts the A7R II in a similar price range as such high-end DSLR cameras like the Nikon D810 and Canon 5DS.