Autofocus Performance and Metering
With 19 focus points and 11 cross type sensors, the Sony A77 autofocuses quite well in most situations. I tried a number of different Sony and Zeiss lenses on the camera and all (except one Sony lens that had a severe back-focus problem) seemed to perform reliably well when photographing portraits and landscapes. Phase-detect AF was mostly quick and accurate, even in some low-light situations. I occasionally got out of focus images here and there, but the hit/miss ratio was not anything excessive; I would say on par with what I typically get with Nikon DX cameras. I found the implementation of continuous AF and subject tracking quite poor, on the other hand, especially when compared to Nikon DSLRs like the Nikon D7000. I tried to take some pictures of my kids running around in a park in AF-C (continuous) mode and the camera had a tough time keeping focus (using 50mm and 85mm prime lenses). Many images came out blurry and it felt like the camera had some sort of a focus lag when photographing fast-moving subjects. I have never experienced this sort of erratic autofocus behavior with any Nikon DSLRs, including entry-level models like Nikon D5100. Other than that, AF seemed to be more reliable in continuous mode with slower subjects.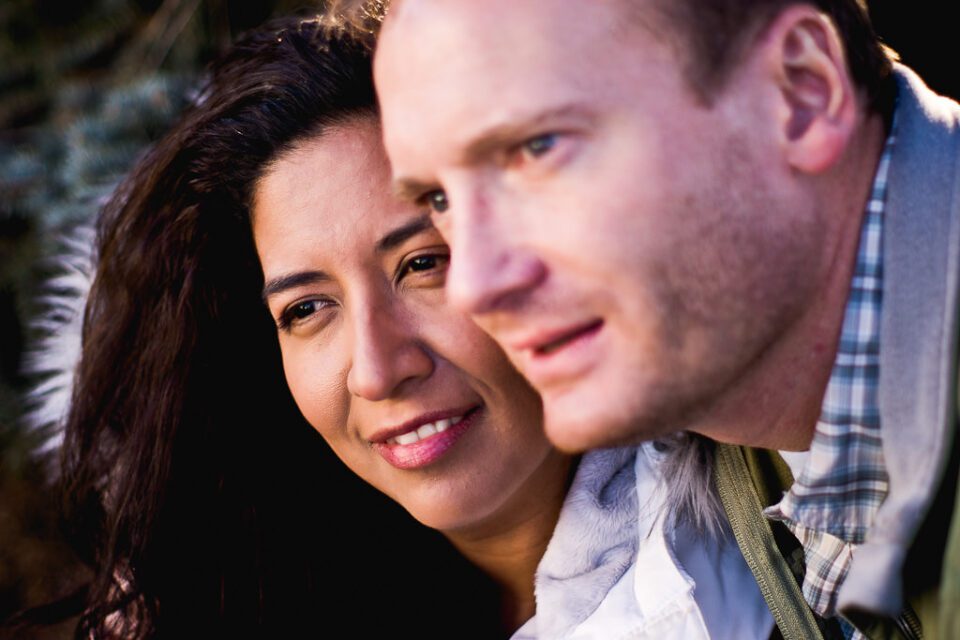 With an amazing speed of 12 fps, you would think the Sony A77 could challenge the big guys like Nikon D3s. Well, note quite. You can only get 12 fps when shooting in Continuous Priority AE mode, which puts some limitations on lens aperture. For continuous AF to work at 12 fps, lens aperture needs to stay wide open or the phase detect sensor might not receive sufficient light. On a traditional DSLR, lens aperture is always wide open and the lens only stops down right before taking the picture. This is a necessary measure, especially when shooting at high frame rates in continuous mode. The same applies to the Sony A77, except it cannot quite keep up with such fast speeds and therefore the lens aperture must stay wide open. If you want to shoot continuously without this limitation, then you could either switch to AF-A / Manual Focus modes, or you could switch to Standard Continuous mode that is limited to 8 fps. On top of this, unlike DSLR cameras that let you see the action through the optical viewfinder in between shots, the Sony A77 blocks the view inside the viewfinder by playing back previous images. This is problematic for high speed action photography, so sports and wildlife photographers should be aware of this limitation. Still, 8 fps with continuous AF is a very impressive speed.
Now let's talk about one more factor that impacts the performance – camera buffer. With huge 24.3 MP files and high frame rates, it would be difficult for the camera to maintain those high speeds due to the sheer amount of memory that is required to hold so many images. Even the best SD cards today are not fast enough to keep up with such speeds. When shooting in RAW at 12 fps, the buffer fills up in a little over a second and then crawls to extremely slow speeds, roughly 1 fps. It then takes about 12-15 seconds for the buffer to transfer all the images to the card. Switching to smaller JPEG files and slower speeds helps, but it is still pretty clear that the buffer size on the camera is too small for such high resolutions and fast speeds.
As for metering, I had a mixed experience with the A77. When it comes to matrix metering, one great thing about Nikon DSLRs is their exposure consistency, even in changing light conditions. Consistency is a key word here, because the Sony A77 does not seem to have it when photographing people. I had a few cases when I shot the same subject with the same background twice in multi-segment metering mode (which is equivalent to matrix metering on Nikon) and ended up with two different exposures (one good and one underexposed). I did not see the same problem when photographing landscapes though – multi-segment metering did a pretty good job and I rarely had to resort to exposure compensation.