Summary
Having had the opportunity to shoot with the Sony A7 II for the past three months in different conditions, I must say that I am genuinely impressed by where Sony is heading in terms of innovation. The Sony A7 series cameras were world's first full-frame mirrorless cameras when they were introduced in 2013 and Sony managed to grab headlines again just a year after, by introducing world's first full-frame camera with in-body image stabilization (IBIS). The A7 II is Sony's latest attempt at leading the photography industry with a truly innovative and highly capable product. Armed with a solid magnesium alloy construction, lightweight and compact design, a 24 MP full-frame sensor, high-resolution electronic viewfinder, tilting LCD screen, 5-axis in-body image stabilization, Wi-Fi and a boatload of in-camera features and functions, the Sony A7 II is an impressive and highly customizable little camera. With the ability to mount and now stabilize pretty much any lens on the market via adapters, one can see why so many photographers are favoring Sony's mirrorless cameras over others – they truly are becoming versatile choices.
There are a lot of things to like about the Sony A7 II, so let's start with the positives. I really like the way Sony modified the camera ergonomically with the more protruded grip – the A7 II sits well in hands and finally feels like a real camera when hand-holding and shooting compared to other A7 series cameras. It now has a superior construction with full magnesium alloy plates, just like the A7R and A7S. This made the camera a bit heavier as a result, but it is not bad by any means – it is still about 30% lighter (and noticeably smaller) than the smallest full-frame DSLRs from both Nikon and Canon. The 5-axis IBIS is really effective with native lenses, making the camera a lot more useful when shooting in low-light conditions. IBIS also helps a great deal for using third party lenses via adapters. Composing images is also easier thanks to IBIS, because things appear a bit less jumpy, whether you are looking at the rear LCD and into the viewfinder. Autofocus speed and accuracy are pretty good and subject tracking feels more reliable when compared to the A7. As with other current Sony mirrorless cameras, manually focusing lenses is a pure joy – with the combination of focus peaking and instant zoom features, you can achieve perfect focus without guessing. For this reason, Sony remains possibly the best system out there for adapting third party lenses. For its $1,699 MSRP price, the Sony A7 II represents good value, but you have to look at all the negatives as well…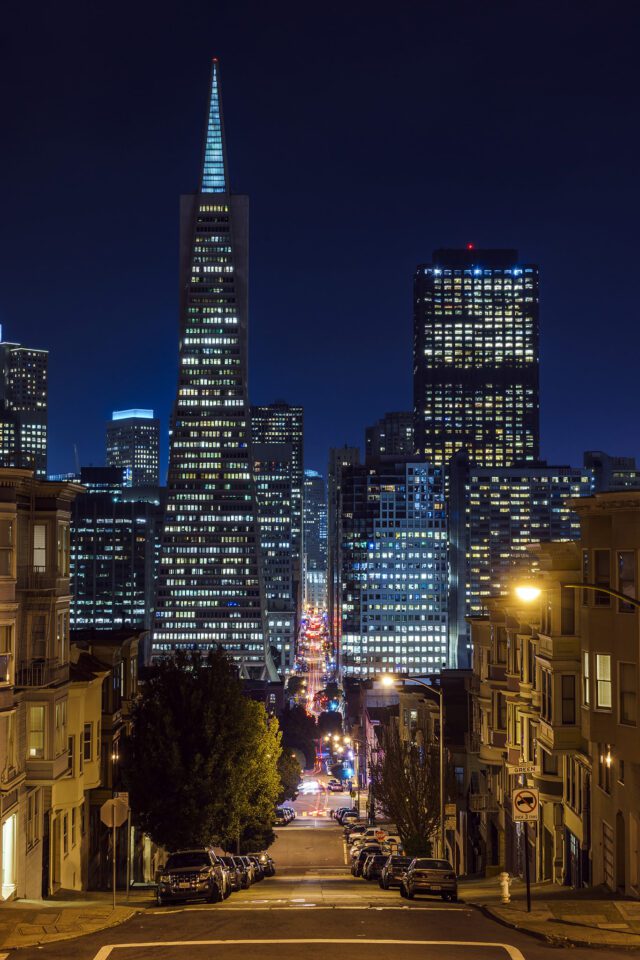 As much as I like the A7 II, there are a number of things I strongly dislike about it. First of all, the camera menu system is still a disaster, with things scattered all over the place. For someone who is just getting used to the camera, getting the initial configuration can be a painful experience. For example, by default, there is no easy way to move a focus point unless you dig through the menu, or know that the C1 button on the top of the camera is configured to do that. Changing a focus point is a very basic function that should be available and easy to find. The good news is, you can customize the buttons on the camera pretty much any way you want, but it takes a bit of that initial effort to get the camera to fit your ergonomic preferences. Another disappointment is battery life – the battery will drain quicker than you think, so unless you are armed with a few of those lithium-ion batteries, I would not leave the house for an important shoot. Couple that with the lack of a basic wall charger and it gets pretty frustrating. In my opinion, Sony should have changed the battery to a higher capacity one, even if that added to the weight and bulk of the camera. Until manufacturers find a way to utilize less power, the only right solution is to push bigger, higher capacity batteries for now.
Next, we have bigger issues that might be more difficult to address for Sony. If you look at the Sony A7 timeline, you will see that Sony released a total of 4 mirrorless cameras since October of 2013. That's four full-frame cameras in less than two years. How many lenses? Seven. One of which is designed to be used for shooting videos. Compare that to Fuji, which made twice as many lenses in the first two years, pushing 3-4 lenses a year since then. And Fuji decided to go with high-quality primes first, since their appeal was to lure enthusiasts and pros to buy into the Fuji system. Instead of cranking out so many camera bodies, why not focus on making good quality glass?
Last, but not least, I want to talk about image quality. As you can see from the previous page of this review, the Sony A7 II falls behind in performance when compared to the Nikon D750 (which sports a similar, Sony-made 24 MP sensor) – its performance is noticeably worse. In fact, cameras like Canon 7D Mark II, Nikon D7100 and Fuji X-T1 seem to perform similarly in comparison, which is rather disappointing. On top of that, Sony crippled the A7 II with the 11+7 bit lossy RAW compression (as detailed on the third page of this review), which only adds to the frustration…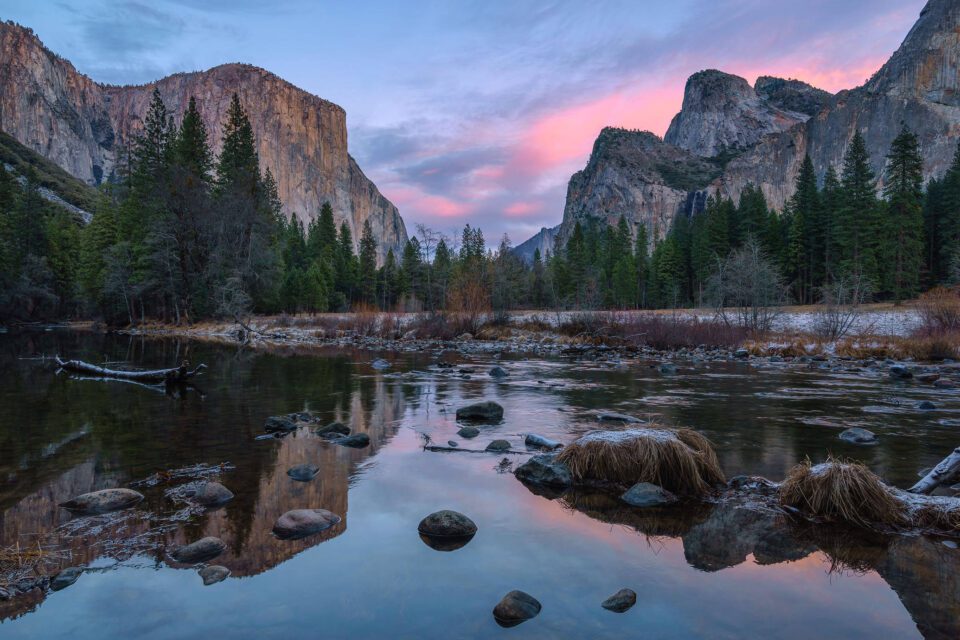 Overall, while the Sony A7 II definitely seems to be a step in the right direction, it still feels like a mixed bag. If Sony addressed the above issues, worked harder on releasing higher quality lenses rather than rolling out new cameras each year, I would certainly take a closer and more serious look at the system. But for now, my Fuji X-T1 with Fujinon lenses seems like an all-around better package, despite having its own list of quirks and annoyances.
P.S. A number of our readers took this review as very negative as if I am bashing Sony A7 II too much and showing a lot of bias against it. Although from some of my negative remarks it might appear that I strongly dislike the system, that's certainly not the case – the A7 series are impressive in many ways. I am a huge fan of the technology embedded in these tools (EVF, focus peaking, small and compact design, live histogram, IBIS, to name a few) and I cannot wait to see the day when I fully transition from DSLR to mirrorless. Being the only full-frame mirrorless system around at this time, Sony is laying down a foundation to the future and I am excited about it.
When assessing the Sony A7 II, I really wanted to see if it is something I should invest in. The technology is surely exciting and the size and weight advantages are dramatic. But there are too many issues at this time for me to make that transition. Most of the negative remarks I have on the Sony system are provided as feedback to the manufacturer – hopefully Sony will listen and make positive changes in the future. With more available native mount lenses, full 14+ bit RAW support, larger capacity batteries and a few minor changes, Sony could make the A7 series absolutely killer. And the sooner that happens, the better, because it might force the big two to start moving in a similar direction. Sadly, at this time, both are laughing at the mirrorless camera sales, which have not shown the solid growth that the industry experts predicted we would see and they are still pushing the same DSLR technology forward. If Sony truly offered something that appeals all DSLR users, many would consider either switching or using a Sony system along with their trusty DSLRs. Like I said, my feelings towards the Sony system at this time are mixed (not just all negative) and I am hoping to see more positive changes in the future to make it a truly appealing choice.
Where to Buy
B&H is currently selling the Sony A7 II (body only) for $1,598 and the Sony A7 II kit with the 28-70mm f/3.5-5.6 OSS zoom lens for $1,798 (as of 04/06/2017).
Sony A7 II
Features

Build Quality

Focus Speed and Accuracy

Handling

Image Stabilization

Value

Image Quality

High ISO Performance

Size and Weight

Metering and Exposure

Movie Recording Features

Dynamic Range

Speed and Performance
Photography Life Overall Rating