Sony 24.3 MP Exmor Sensor
Let's get to the meat of the camera, the imaging sensor. First, the good news – the 24.3 MP Exmor CMOS sensor is wonderful, arguably the best 24 MP sensor in the world today in terms of dynamic range and noise performance potential. Nikon uses a similar sensor on its D750 DSLR and the results speak for themselves, although as I will demonstrate in the camera comparisons section of the review, Nikon processes RAW data differently and its image processing pipeline is superior in comparison. DxOMark ranked the Sony A7 II very close to the original A7 in terms of color depth, dynamic range and low-light ISO performance, so it is safe to assume that the sensor on the two cameras is the same, with perhaps a few small tweaks here and there. The camera can capture almost 14 EVs of dynamic range, which means you can recover a boatload of information in post when shooting high contrast scenes without losing too much data or introducing a lot of noise. Noise levels are controlled very well and you can comfortably shoot even at ISO 6400 in low light situations, which is amazing.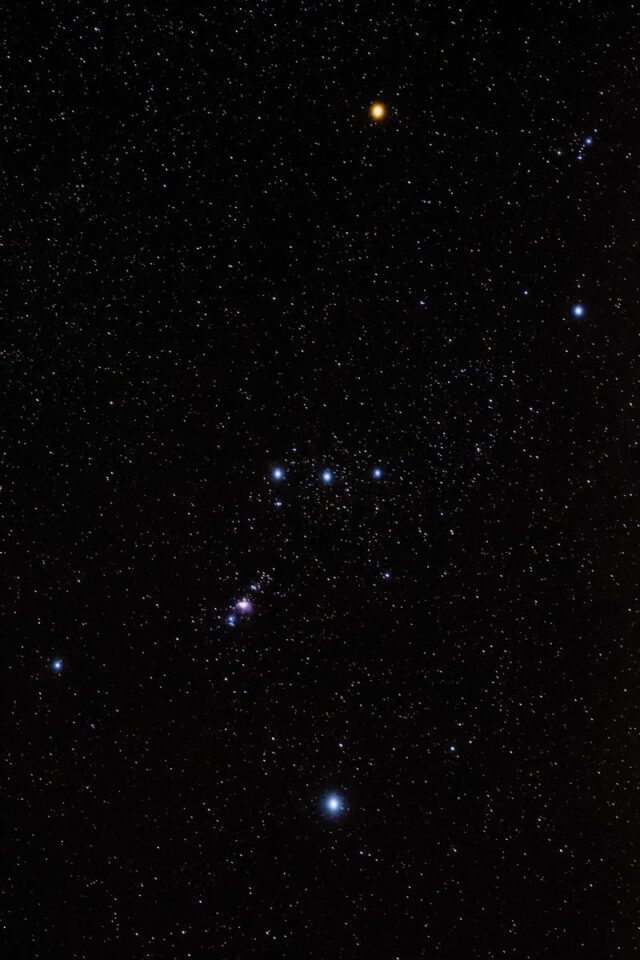 However, all A7 series cameras, including the A7 II come with a pretty disappointing limitation – they are unable to provide uncompressed or lossless 14-bit RAW data. To keep RAW files smaller, Sony decided to employ lossy compression, which is basically 11-bit of base data, plus 7-bit of delta offset, as detailed in this article by our friends at RawDigger. What does this mean? Well, to put it short, Sony is basically handicapping the potential of the A7 cameras by using lossy compression on RAW files. It is like buying a sports car that could potentially reach 200 mph top speed, but cannot go beyond 150 mph due to having a limiter in place. Nikon at least gives you an option to choose between uncompressed, lossless and lossy compression via the camera menu system, but Sony has no such options, so you are pretty much locked with the 11+7 bit lossy RAW files. In the next section, I will talk about the effect of the 11+7 bit RAW files on images in detail.
11+7 Bit RAW File Limitation
Let's see how the 11+7 bit lossy RAW file can potentially limit the performance of the A7 series cameras in terms of image quality. To demonstrate the issue in images, I will be using a crop from a sample RAW image of the Bay Bridge from San Francisco that you see in the beginning of this review. Here is a magnified crop of the top right corner from an unprocessed file, which clearly shows the problem: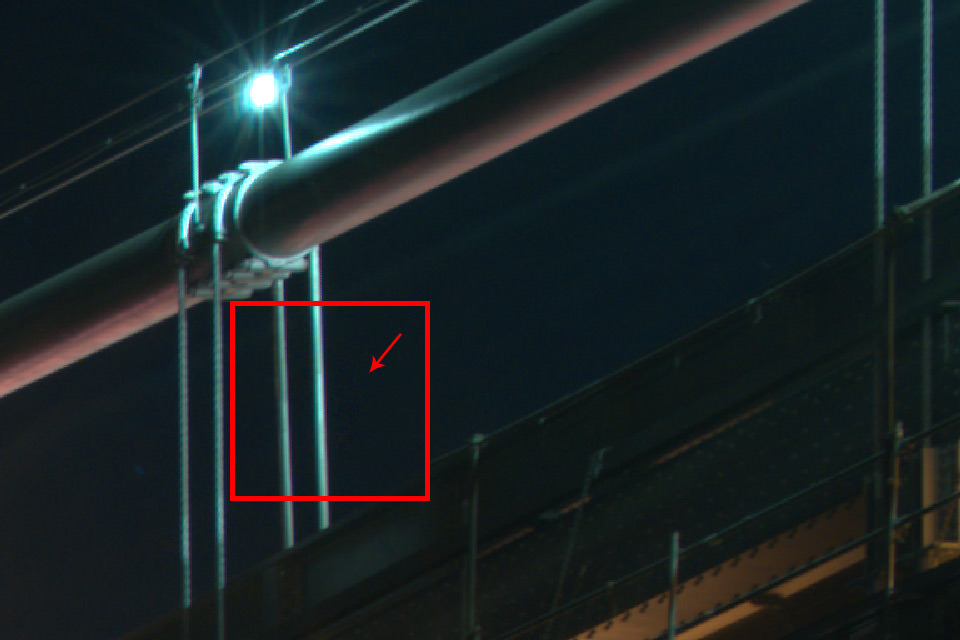 See those artifacts in the dark area next to the brighter rods? You can spot such artifacts everywhere in the image – those are the results of the lossy RAW compression that Sony employs in the A7 series cameras. In some examples the lossy compression leads to posterization, which can be quite painful and downright annoying to fix in post-processing. This 11+7 bit lossy compression is evident even in size of RAW files generated by the A7 II – instead of varying in size depending on what's being captured, every RAW file usually stays at around 24 MB. I looked at RAW files shot during the day with lots of colors and also looked at RAW files with pretty flat gradients and little details – file sizes remained more or less the same. In comparison, RAW files from the Nikon D750 vary greatly in size, sometimes by 10 MB or more, which is very normal.
RawDigger is currently the only tool on the market that can show the potential impact of lossy RAW compression on Sony RAW files. By opening up RawDigger and going to Preferences, you can set "Processing mode" to "Delta step relative to value" as shown below: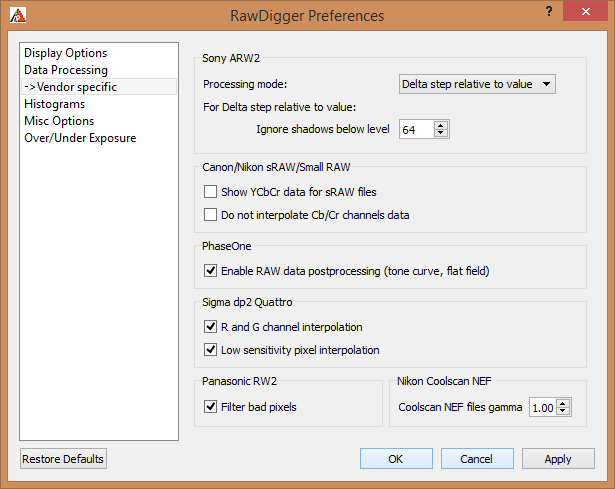 The resulting image will reveal all the affected areas: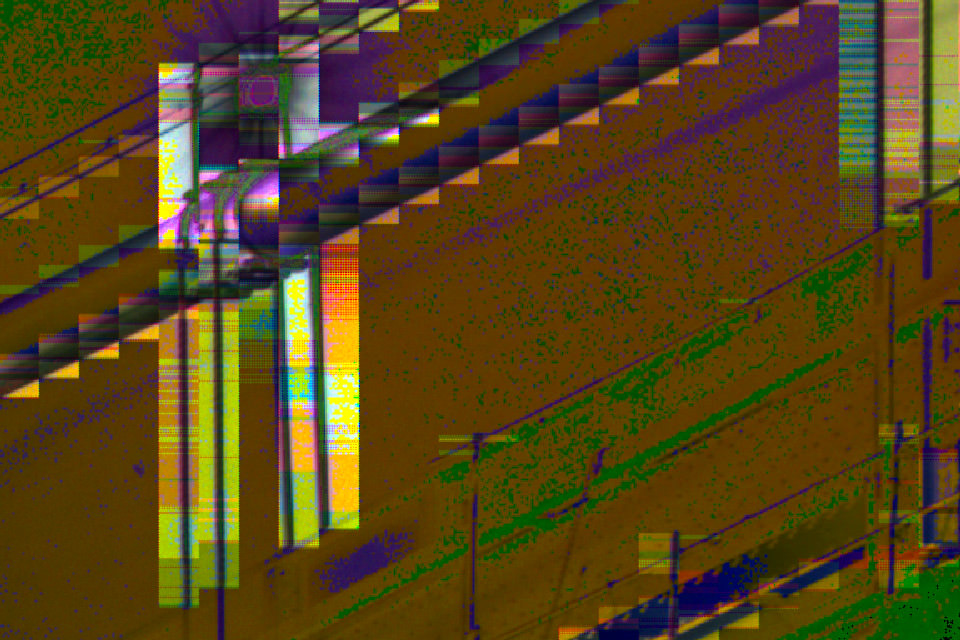 We can see from the above image that artifacts will most likely show up in all the bright areas of the scene. And that's certainly the case, because if you look at all the bright spots in the shot of the Bay Bridge, you will find these artifacts pretty much everywhere. Take a look at some areas of another image that I cropped and magnified for you: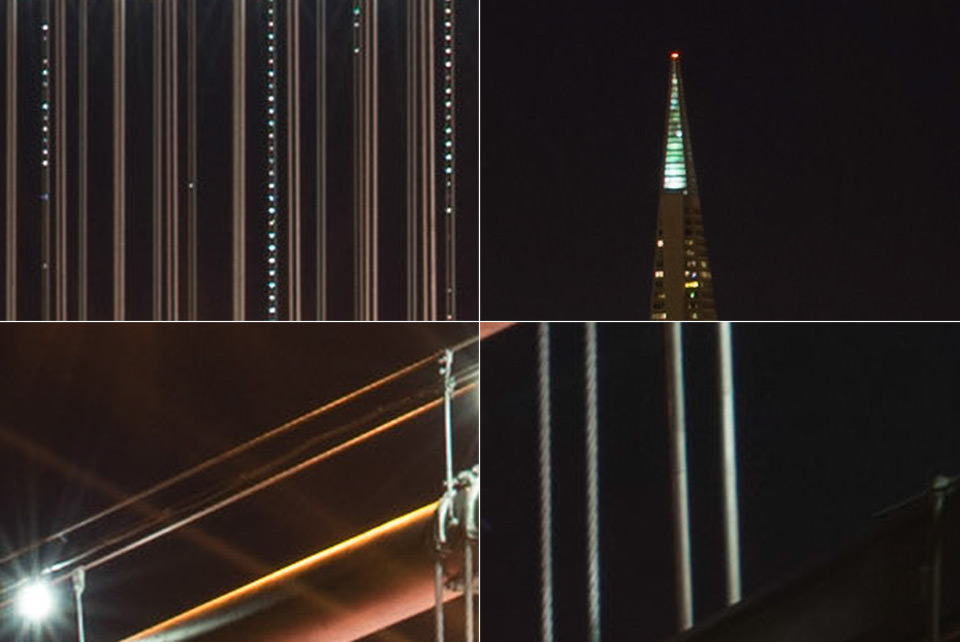 Sadly, this is what you will be seeing in similarly captured images and there is nothing you can do to fix it in camera. Unless Sony provides a firmware update that allows uncompressed or lossless compressed RAW file capture, you will have to get used to seeing such imperfections in your images, especially when capturing objects in moderate to high-contrast scenes.
Note: Iliah Borg from RawDigger commented on the firmware fix suggestion. According to him, a firmware update might not be an option – the bottleneck could be in the sensor design.
Is 11+7 Bit RAW Compression a Deal Breaker?
The big question is, does the 11+7 bit RAW file compression make the Sony A7 series cameras not worthy of consideration? Is it really a deal breaker? I guess it depends on how important pixel-level performance is for you. For 90% of photographers out there, the 11+7 bit RAW file compression won't matter, as they won't be analyzing images with a loupe at 100% or higher magnifications. However, if you are genuinely concerned about pixel-level image quality and want only the best results at full resolution, you might want to hold off on the Sony A7 series cameras. While you can certainly reduce the problem with artifacts and posterization in RAW files by applying some clever sharpening and noise reduction techniques, it does take quite a bit of extra effort to make those images look good. Such artifacts might also show up in print if they are untreated.
I am personally a bit annoyed by the fact that Sony has been sitting silently on this issue since the debut of the original A7 and A7R cameras in 2013. A lot of respected people in the industry openly talked about the problem and Sony still has done nothing about it. If it is something that can be fixed via firmware, Sony should do it. If not, then a better sensor design should be considered to accommodate proper 14-bit RAW output. Ideally, Sony should allow selecting between uncompressed, lossless compressed and lossy compressed RAW files via the camera menu.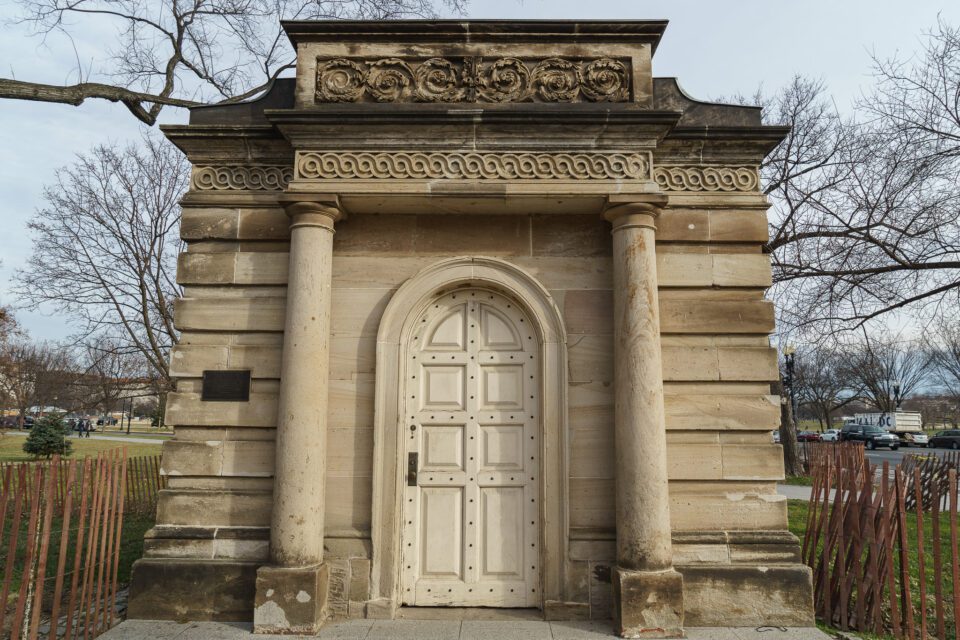 Colors and Dynamic Range
When it comes to colors and dynamic range, the Sony A7 II definitely shines and you can expect to see very impressive results when processing images. If you are a Lightroom user, Adobe has already built Sony camera profiles in the latest version of the software and you can always fine-tune colors to your liking with new profiles using third party tools. The image samples in this review were processed in Lightroom with mostly Camera Standard profile and except for a few images that needed to be taken into Photoshop, I did not spend more than a couple of minutes per image.
As for dynamic range, you have a lot of legroom for tweaking those RAW files in terms of recovering shadows and highlights, even though they are compressed. This is not surprising, because Sony sensors are known to be excellent in this regard. That's why most manufacturers prefer to use Sony sensors in their cameras – their performance is currently unrivaled for consumer products.
Here is a before and after example of an image that I processed in Lightroom and Photoshop: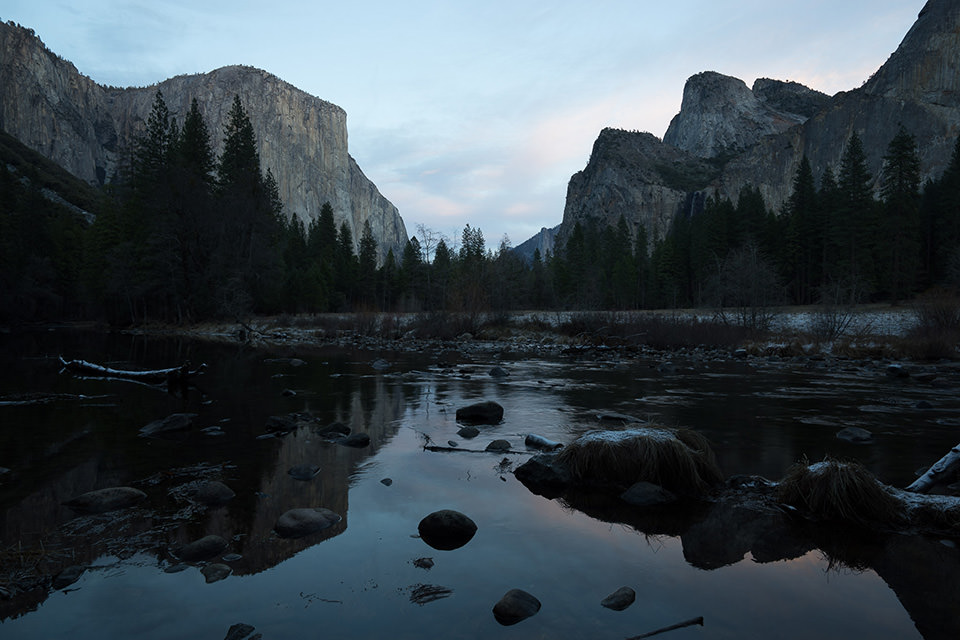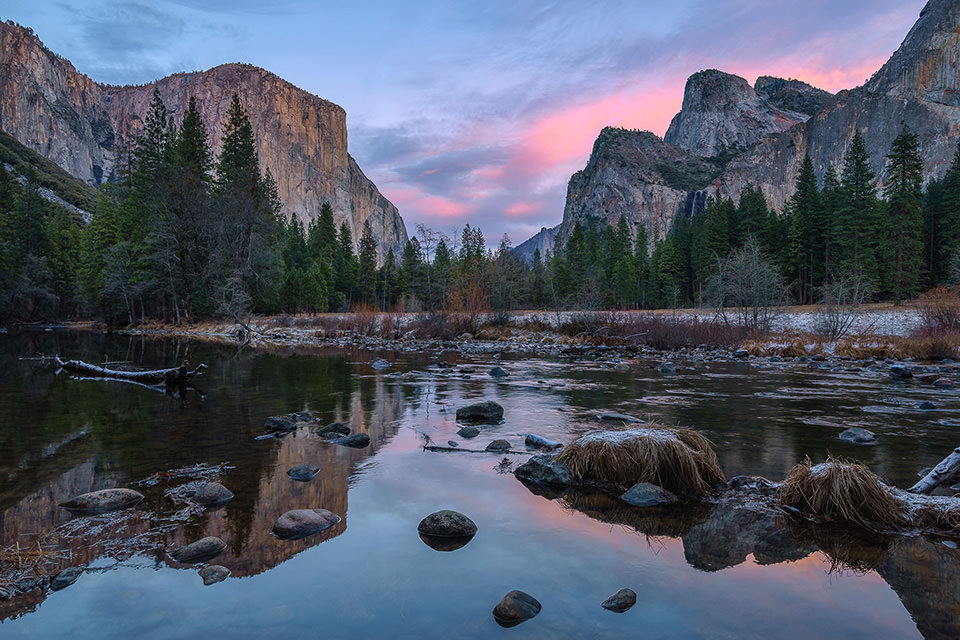 Although it is not the best example of dynamic range recovery, you can get the idea of the RAW file leverage one gets with Sony sensors…