The Sony A6000 is an interchangeable lens mirrorless camera that was released as a flagship APS-C product in February of 2014. Sony dumped the "NEX" naming convention in its line of mirrorless APS-C products and merged everything into the "Alpha" ecosystem. Let's take a look at the A6000 in more detail, see what it has to offer and compare it to other popular mirrorless cameras on the market.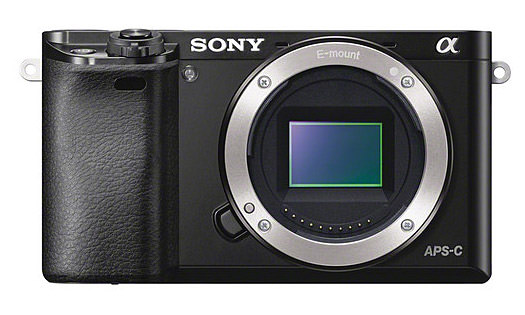 I had a chance to shoot with the Sony A6000 on a couple of occasions and I have to say, the camera did not disappoint. Although at launch it seemed like the A6000 was designed to be a lower-tier camera with its MSRP of $650 when compared to the NEX-6 and the NEX-7, Sony packed so many features into the camera, that it practically left no room for any other NEX camera to compete with.
And if we take into account the sub $400 price of the camera today, it really makes it tough to choose any other mirrorless camera on the market with the same or smaller sensor size! Small, compact, fast, versatile and very affordable – the A6000 is a serious tool with a lot of power, on top of its superb image quality. It did not take much time for the A6000 to become one of my all-time favorite mirrorless cameras to shoot with. I will not bother going into much depth about the camera's features or its capabilities. Instead, I will showcase some photos, along with my personal observations on what I liked and did not like about the A6000.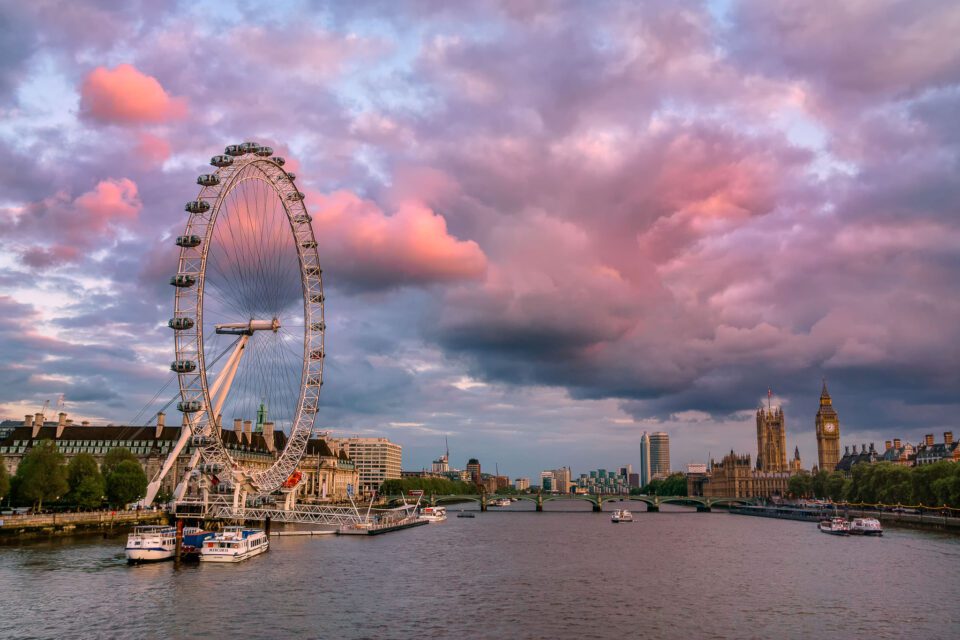 In essence, the Sony A6000 is the continuation of the Sony NEX-6 line. It has a similar camera design/form factor and somewhat of a similar base feature-set, although there are certainly some differences gained and lost in comparison. First of all, the A6000 got a higher resolution 24.3 MP APS-C CMOS sensor and a more powerful Bionz X image processor, compared to the 16.1 MP sensor and the previous-generation Bionz processor on the NEX-6. Second, the A6000 got a newer, much more advanced 179-point Hybrid autofocus system that covers 92% of the frame, compared to 99 focus points covering only 50% of the frame on the NEX-6.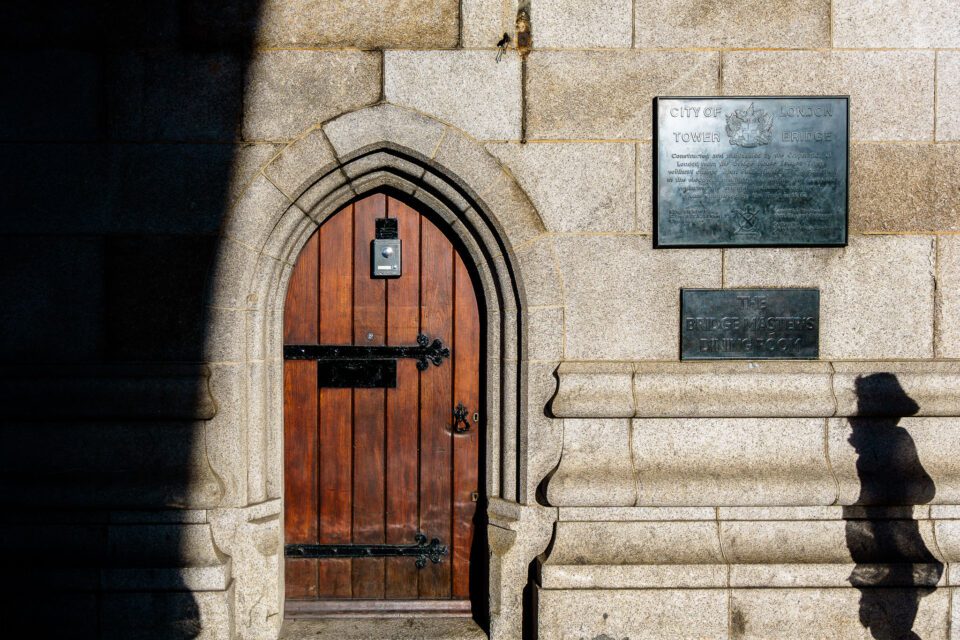 Thanks to the more advanced image processor and a superior AF system, the A6000 is much better at tracking moving subjects than all previous NEX cameras and it can do so while being able to shoot at a whopping 11 fps. The A6000 also got a buffer upgrade, being able to shoot twice as many RAW images before the buffer fills up. The new image processor was also able to squeeze a bit more images out of the same battery on the A6000. At the same time, the A6000 got downgraded on the EVF – instead of the 2,359K EVF found on the NEX-6, the A6000 received a lower resolution 1,440K dot EVF. Not a huge deal in my opinion, especially once you factor in the price difference of $200 MSRP between the two at launch.
Sony A6000 Specifications
Sensor: 24.3 MP Exmor™ APS HD CMOS image sensor
AF: Hybrid AF System with 25 contrast-detect and 179 phase-detect focus points
Video: Full HD movie shooting up to 1080p @ 60 fps
Battery Life: Up to 420 images
LCD: Tiltable 3″ LCD with 921K dots
EVF: OLED viewfinder with 1,440K dots
Intelligent Scene Recognition and Face Detection: Yes
Continuous Shooting Speed: Up to 11 FPS at full 24.3 MP resolution
WiFi with NFC Capability: Yes
Detailed technical specifications for the Sony A6000 are available at Sony.com.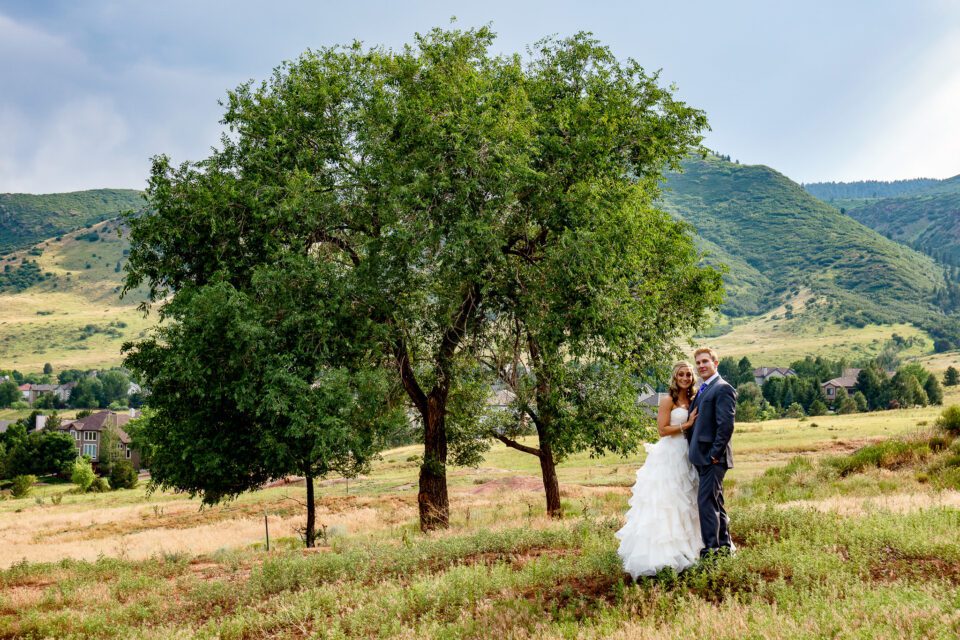 Sensor, Dynamic Range and Image Quality
The Sony A6000 uses a modified high-resolution 24.3 MP sensor, with 179 on-chip phase-detection points that cover almost the whole area of the sensor. While this might not sound like a big deal at first, the difference is actually quite drastic when compared to the NEX-6 – the wider coverage of the focus points not only makes it easier and faster to acquire focus with the subject off-center, but it also allows for better and more accurate tracking of moving subjects, thanks to the much bigger number of those focus points.
In addition, thanks to the more powerful Bionz X processor, the camera's sensor JPEG output has received a few updates, allowing for more intelligent sharpening of scenes, even when shooting at diffraction-limited apertures, along with a better application of noise reduction. This is on top of the already provided Dynamic Range Optimizer (DRO), High Dynamic Range (HDR) and lens correction feature we have previously seen on NEX-series cameras.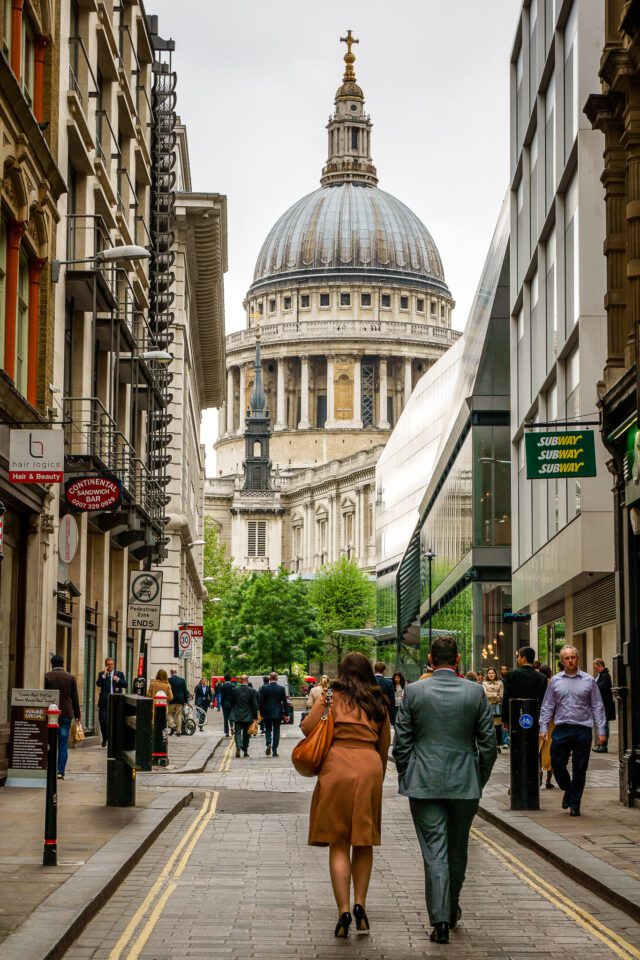 With Sony making not only its own sensors but also sensors for many other camera manufacturers, we have come to expect superb performance from each new generation camera. And that's where the A6000 does not disappoint – its 24.3 MP sensor is indeed superb, delivering stunning dynamic range and excellent image quality, especially at low ISOs. For the sample images presented here, I pushed both highlight and shadow regions of RAW files pretty aggressively and I was really impressed by how much I could get out of each RAW file – there is a lot of legroom to play with! Although noise and dynamic range performance do fall considerably fast as ISO is increased, you can still get quite impressive results even at ISO 3200-6400 range, especially once down-sampling and noise-reduction are applied to images.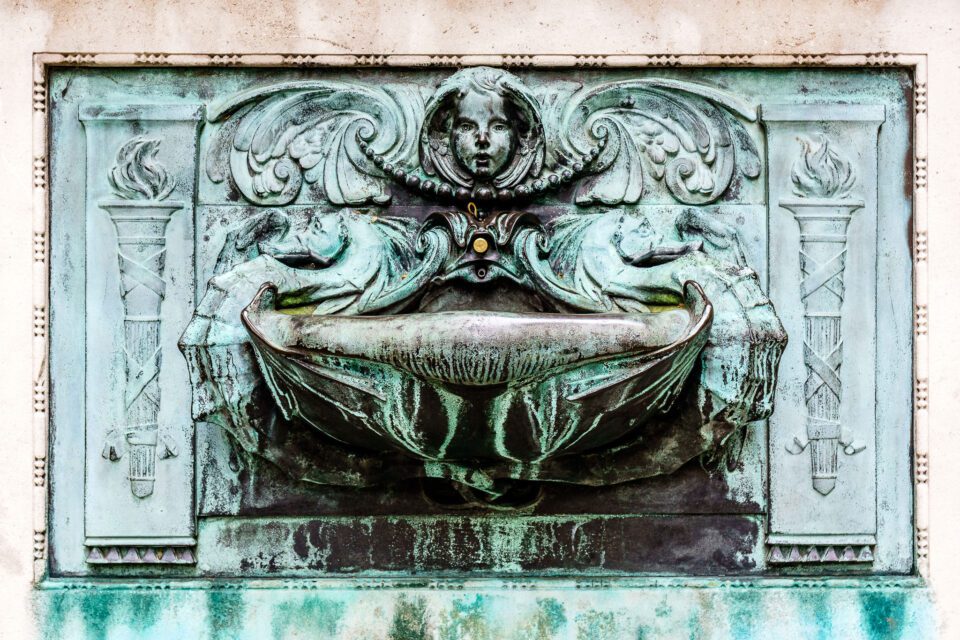 Similar to other Sony cameras, the Sony A6000 produces natural-looking colors that are easy to work with in post-processing. Both Adobe's ACR and Lightroom already have camera profiles for the A6000, so you can easily utilize such presets as Standard, Vivid and Landscape, allowing you to make quick adjustments that somewhat resemble the camera presets (see this article for more information).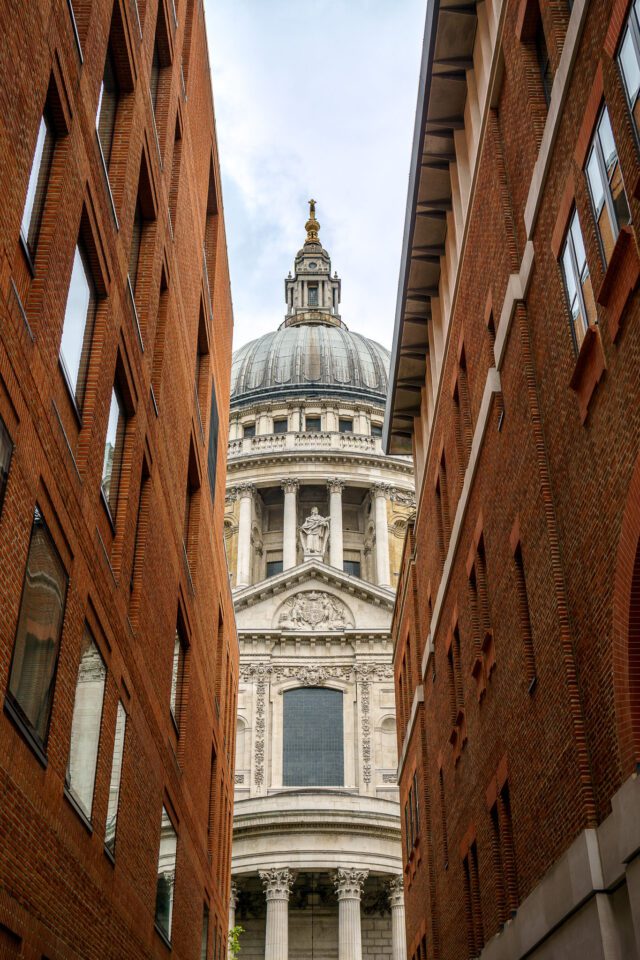 Camera Construction and Handling
Although the Sony A6000 has somewhat of a similar design and layout as the NEX-6, there are a few important differences worth mentioning. First of all, Sony decided to use a dual dial design on the top of the camera – one camera mode / PASM dial and a secondary function dial to change camera settings. This brings a big and welcome change to the ergonomics of the camera because you can utilize the top dial for different purposes depending on what mode you are in.
In Aperture Priority and Manual modes, for example, the dial is used to adjust lens aperture, while in Shutter Priority mode, it changes the camera shutter speed. On top of that, you can also simultaneously utilize the rear rotary dial as another function dial. For example, when shooting in manual mode, you could use the top dial for adjusting aperture and the rear dial for adjusting shutter speed, similar to what one can do on Canon DSLRs. Surprisingly, such simple and straightforward ergonomics are usually not seen on entry-level DSLRs – one would have to move up to higher-end DSLR cameras to get a similar dual dial layout. Other than this and the renaming of the "Fn" button to "C1", the top layout stayed pretty much the same as on the NEX-6.
Similar to the NEX-6, the A6000 also features an ISO-standard hot shoe, which allows mounting of all kinds of camera and flash accessories. Since I own a few Nikon speedlights, it was nice to be able to mount them on the A6000 and use them when I needed to. You can use a number of other third party flashes and flash triggers on the A6000 as well, which is great. As for the built-in pop-up flash on the A6000, which it is nice to have it on the camera, I would only use it as fill-flash when photographing a close subject against a bright background. For everything else, the built-in flash simply lacks power. Sadly, just like the previous-generation NEX cameras, flash sync speed on the A6000 is still limited to 1/160th of a second.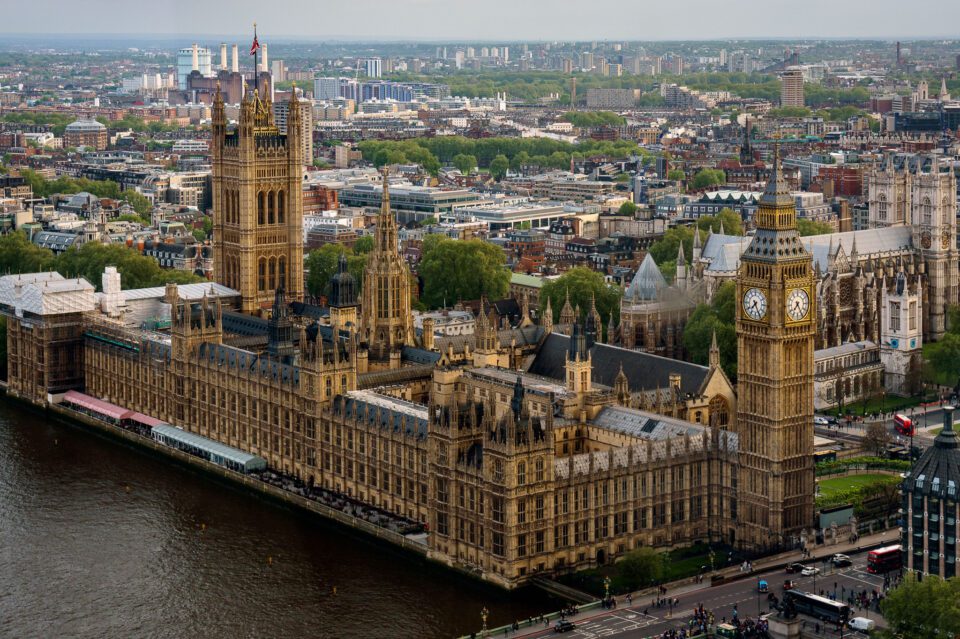 While Sony kept the rear layouts of both NEX-6 and NEX-7 cameras very similar, the A6000 went through a number of changes worth pointing out. First of all, the "Play" button has been assigned to the previously unlabeled button below the rotary dial on the NEX-6/NEX-7, while its place has been taken with a "Menu" button. This is a welcome move because there are no more confusing, unlabeled buttons to deal with! The second unlabeled button on the top of the rotary dial now serves as a dedicated Function button. Lastly, Sony added another button "C2" to the right of "Play", which now serves as both a programmable function button and a trash button when playing back images.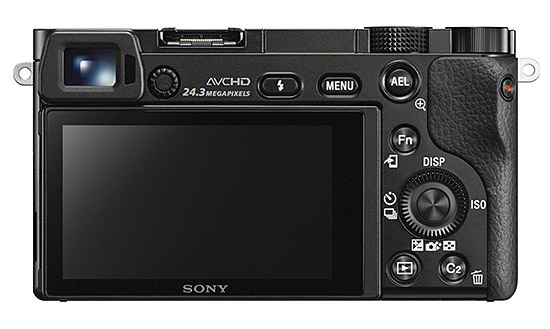 I personally really like all these ergonomic changes Sony brought into the A6000. The menu button, the function button, and the dual function dials work really well when shooting and make much more sense compared to the layout of the NEX-6 and NEX-7 cameras. The only thing that still does not make sense is the video recording button – it is still located on the side of the camera like it was on the NEX-6. Such a weird place to put this button. I wish Sony moved it to the top of the camera instead, as that's where it truly belongs in my opinion. The Sony A6000 features a tilting LCD screen with the capability to tilt up and down, which can be very useful when photographing at different angles. Sony has been consistently incorporating tilting LCD screens on its mirrorless cameras, which is great because this feature is very useful to have on every camera.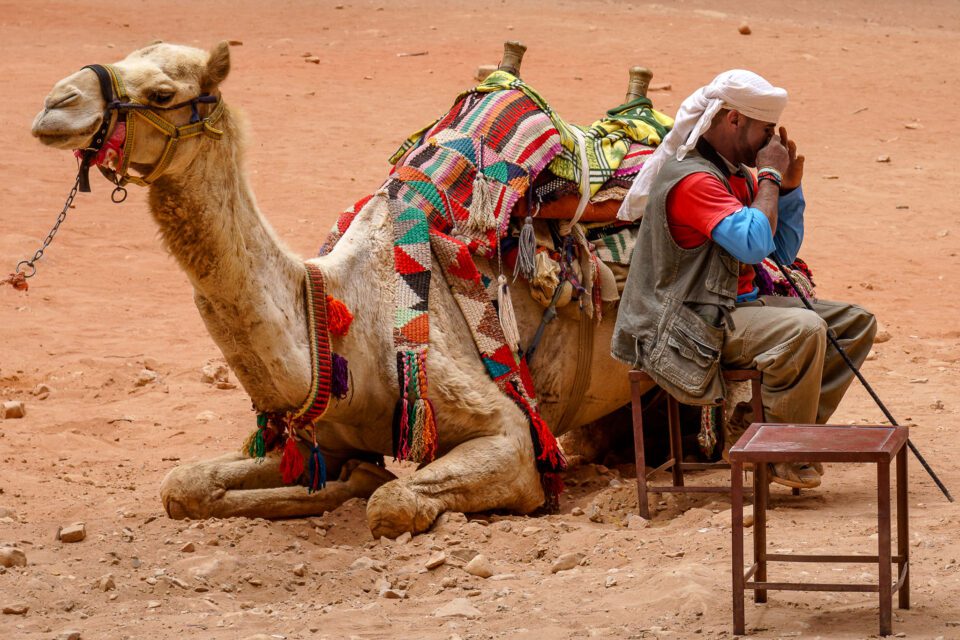 Compared to the NEX-6 that used a high-end XGA electronic viewfinder @ 1024×768 resolution, Sony decided to use a lower-end SVGA 800×600 OLED EVF. While this seems like a big loss, I honestly could not really tell much difference between the two. What's more important than resolution is the refresh rate, which the A6000 certainly improves on, making movements in the viewfinder appear less jittery. In addition, when shooting in indoor/dim environments, the EVF does not seem to lag as much as on the NEX-series cameras.
As for weather sealing, although the A6000 does not have any weather sealing, the camera does quite well in harsh conditions. As you can see from the sample images here, I shot quite a bit in gloomy, rainy English weather and the camera performed admirably. Despite the extreme humidity and often very wet conditions, the A6000 just kept on clicking.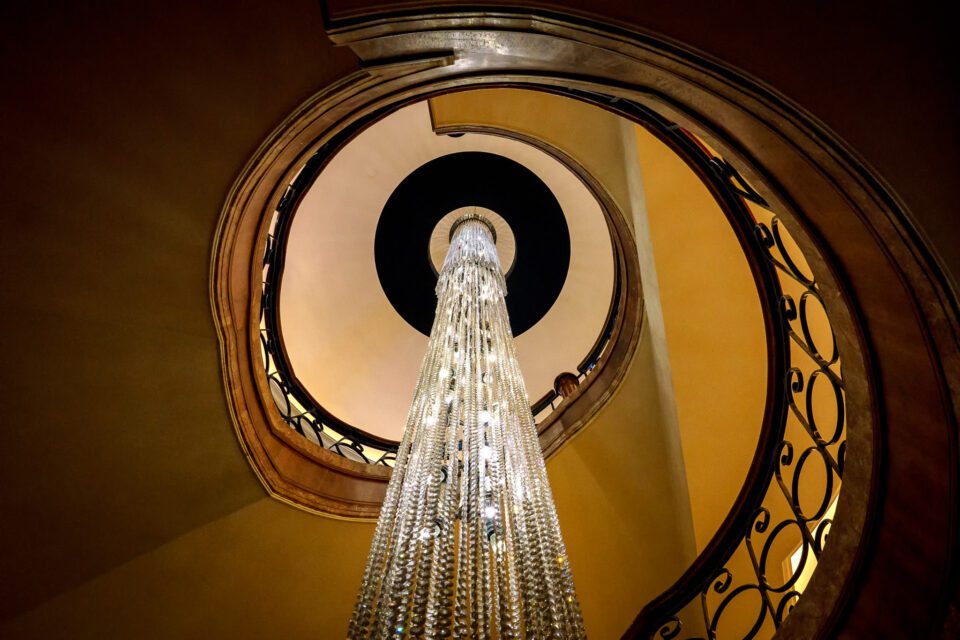 Overall, the A6000 handles very nicely for such a small and lightweight camera. The grip is comfortable to hold and the camera balances very well with smaller E-mount lenses.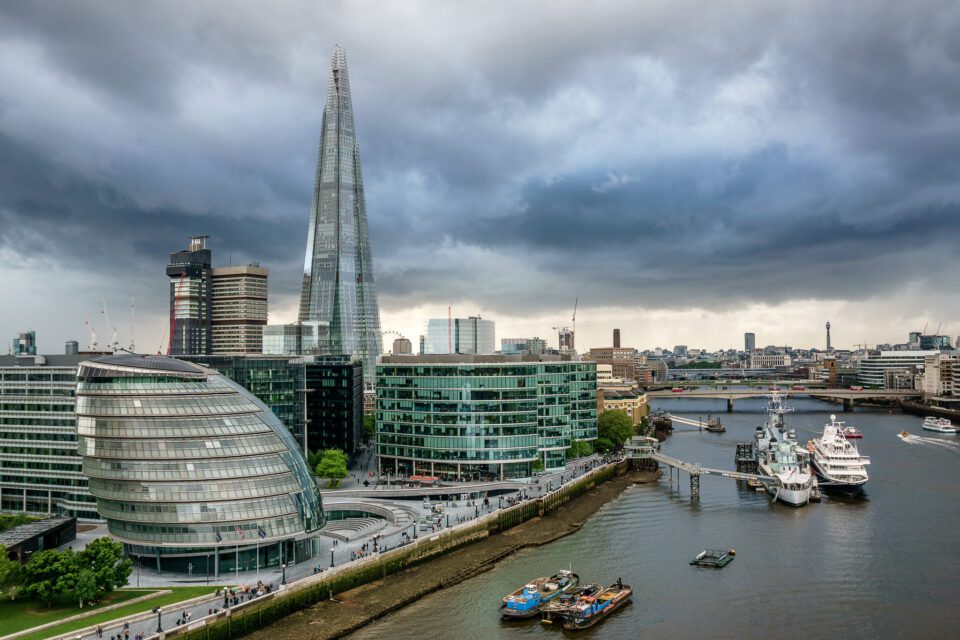 Camera Menu System
With the A6000, Sony abandoned its old GUI / menu system we have previously seen on the NEX-6/NEX-7 cameras and switched to the newer menu system we have been seeing on the Sony A7-series cameras. This means that the A6000 now looks a lot more complicated, because Sony's menu system is quite complex and confusing to use, especially for beginners. The good news is that once you get everything configured the way you want, you probably won't need to access most of the menu options in the future, but the bad news is that if you lose those settings, you will have to start over by digging through the tons of menu options.
Since a number of our readers previously requested us to provide some help with the confusing menus, I published an article with the recommended settings for the Sony A6000 a while ago. If you don't know where to start with the camera menu, I would encourage you to read the article – I explain the basic camera buttons and functions, along with my recommendations on the camera settings there. I hope Sony figures out a way to simplify its menu system and make it user-friendly on the upcoming A6100.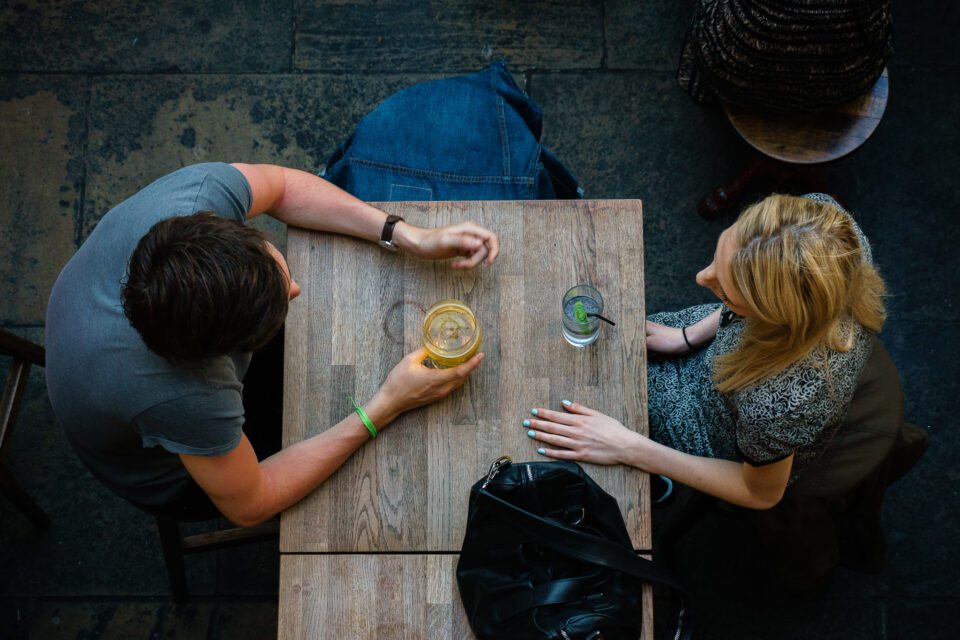 When it comes to overall responsiveness, the A6000 performs admirably. Throughout the time I used the camera, I do not remember encountering any serious lags or delays, which is something I certainly did experience on a number of other Sony mirrorless cameras before.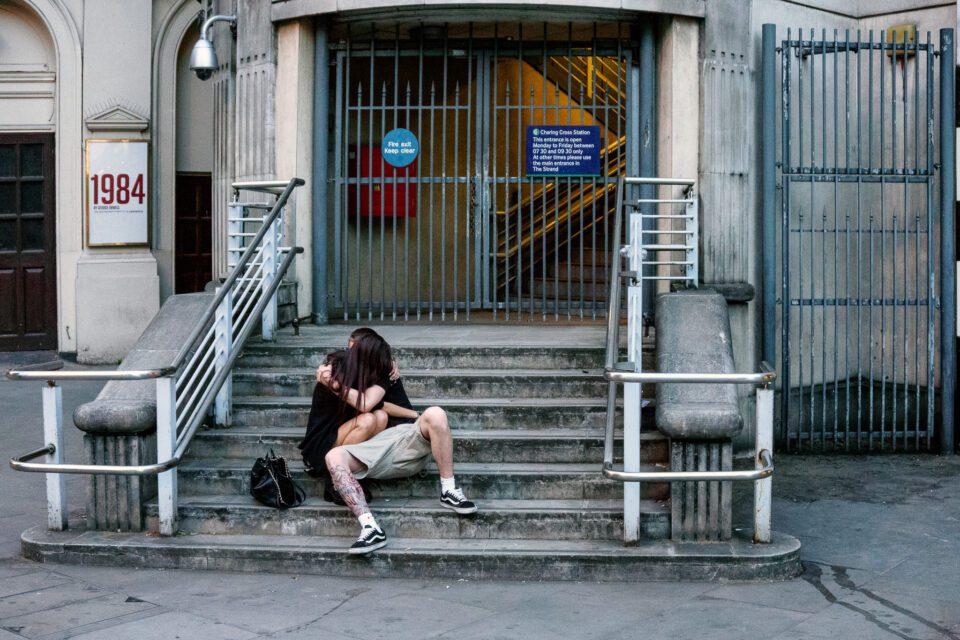 Lens Corrections
Similar to the NEX-series cameras, the Sony A6000 also has the capability to correct lens issues like vignetting, chromatic aberration and distortion. Interestingly, when importing images, Sony forces software like ACR and Lightroom to automatically apply some of the lens corrections like chromatic aberration. When going through the "Lens Corrections" module of Lightroom, you might see an "i" button that says "Built-in Lens Profile applied". Clicking on the info button will show something like this: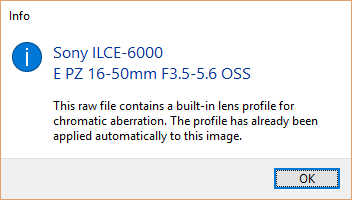 In such cases, you cannot disable these corrections – you will need to use other post-processing software to reveal all the optical issues.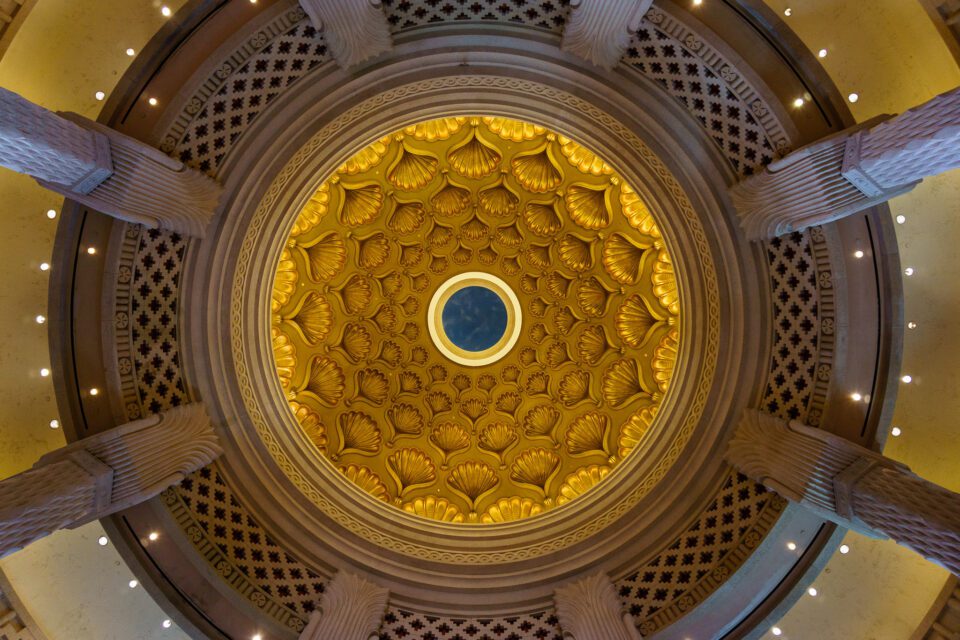 Sony E-mount Lenses
Although Sony started out pretty strong with the E mount, making quite a few lenses initially, the development of E mount lenses pretty much stopped ever since Sony started making full-frame cameras. Now it seems like all the development efforts have shifted towards FE lenses, which is quite disappointing. While the selection of E mount lenses is fairly good today, it is nowhere close to what Micro Four Thirds has got to offer today.
True, you can mount FE lenses on the A6000 too, but at what cost? You also lose the weight/size advantage by moving up to FE lenses, which does not make much sense. The only case where it would potentially be appealing is if one owned both the A6000 and a Sony A7-series camera and wanted to share lenses. Let's take a look at all the E-mount lenses that are available today from Sony:
Sony E 10-18mm f/4 OSS
Sony E 16mm f/2.8
Sony E 20mm f/2.8
Sony E 16-55mm f/2.8 G
Sony E PZ 16-50mm f/3.5-5.6 OSS
Sony E 16-70mm f/4 ZA OSS
Sony E 24mm f/1.8 ZA
Sony E 30mm f/3.5 Macro
Sony E 35mm f/1.8 OSS
Sony E 50mm f/1.8 OSS
Sony E 18-55mm f/3.5-5.6 OSS
Sony E 18-105mm f/4 G OSS
Sony E PZ 18-105mm f/4G OSS
Sony E 18-135mm f/3.5-5.6 OSS
Sony E 18-200mm f/3.5-6.3 OSS LE
Sony E PZ 18-200mm f/3.5-6.3 OSS
Sony E 55-210mm f/4.5-6.3 OSS
Sony E 70-350mm f/4.5-6.3 G OSS
Sadly, many of the above lenses (especially the superzooms) cannot be considered solid, capable of resolving enough detail or rendering beautiful images. From my experience, E-mount lenses often have a pretty disappointing performance on the A6000. With a few exceptions, Sony also does not seem to be doing a very good job with the quality assurance process in making E-mount lenses.
In one case, I had to go through several samples of a lens to get the adequate performance and that was supposed to be a solid lens to begin with – the Sony 35mm f/1.8 OSS. Having tested a number of Sony and Zeiss-labeled Sony lenses in my lab, I often came across severely de-centered lens samples, which was rather surprising. The same cannot be said about Sigma's 19mm f/2.8 and 30mm f/2.8, along with Zeiss Touit lenses, which seem to have much better overall reliability and performance.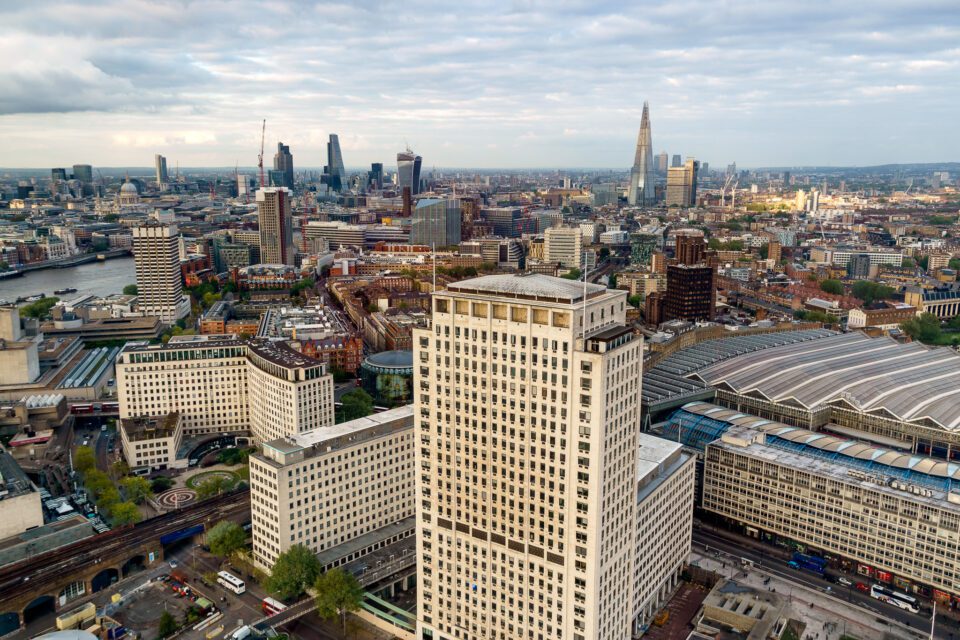 I really hope Sony won't stop developing E-mount lenses so that the APS-C line can thrive in the future.
Autofocus / Manual Focus Performance and Metering
Without a doubt, one of the biggest upgrades and reasons to move up to the A6000 from lower-end and previous-generation NEX models is the new Hybrid AF system with a whopping 179 phase-detection points. While the number of focus points seems unreasonably high, it is actually quite useful to have when tracking subjects in motion. Speaking of which, to date, I have not been able to find a mirrorless camera that can be reliably used for tracking moving subjects.
Although the A6000 is far from being a high-end DSLR for photographing action (and lack of super-telephoto lenses does not help either), it can be used quite effectively for photographing moving people in daylight. The camera might miss a shot or two when subjects move fast and it might not do a very good job at photographing running pets, but that's still impressive performance for a mirrorless camera. Sadly, the same does not apply for low-light performance. In dim environments, the camera's AF reliability drops fast and once the camera switches to contrast-detection AF, its speed and reliability pretty much go down the drain.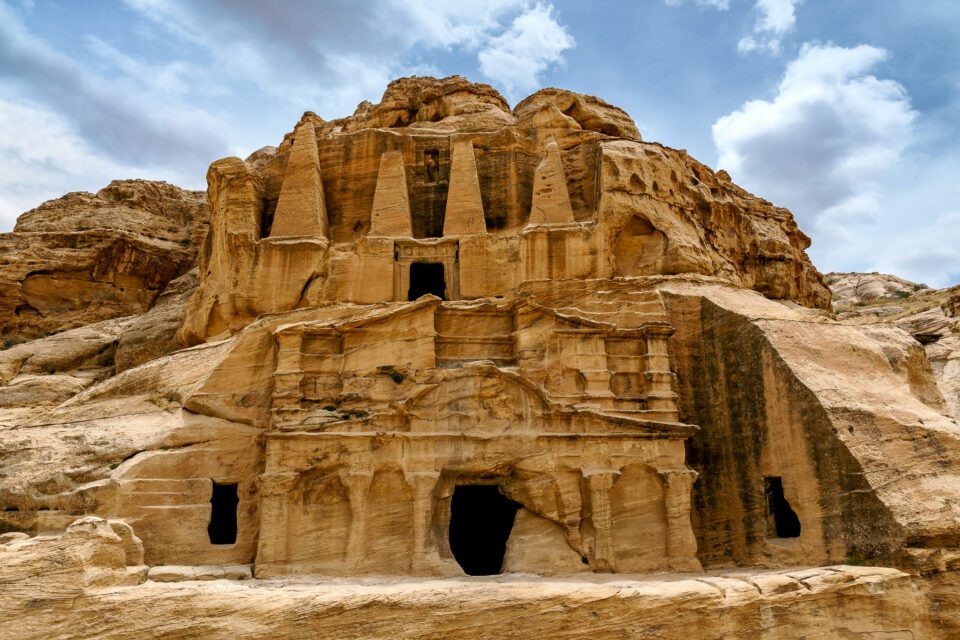 Also, I found AF performance to vary greatly from lens to lens. Some lenses, like the Sony 70-200mm f/4 OSS performed admirably with the A6000, while other lenses like the Sony 50mm f/1.8 OSS can be quite unreliable, even in daylight conditions (and yes, I did upgrade the lens firmware). I could be wrong, but my guess is that the lenses that Sony initially made for the older NEX cameras did not have fast AF motors and they are in dire need of updates to keep up with the latest Hybrid AF found on the A6000. Another reason for Sony to start paying closer attention to the E-mount lenses!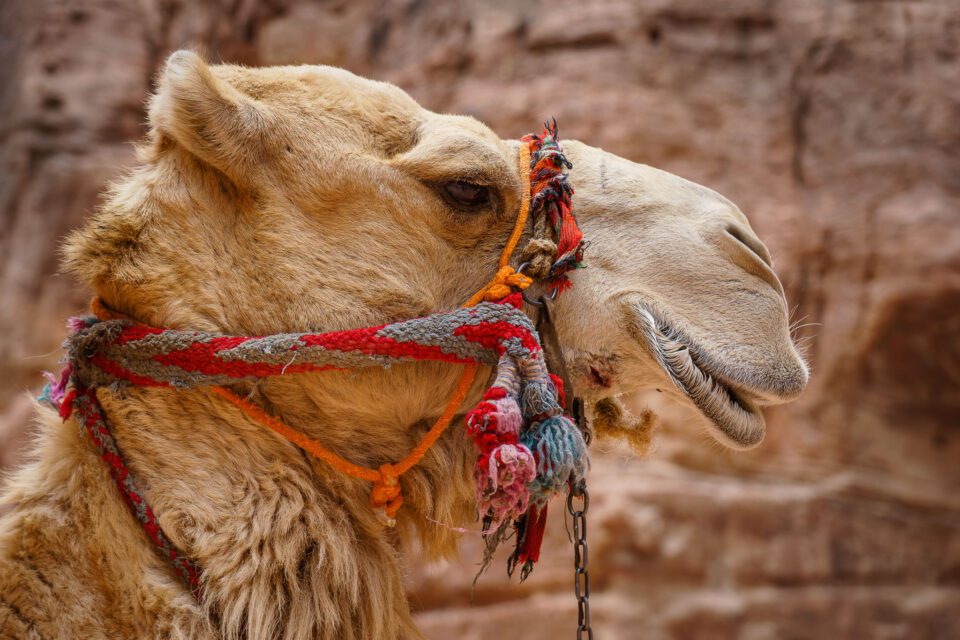 On paper, the shooting speed on the A6000 is insanely fast – up to 11 fps. Couple that shooting speed with the tracking capabilities of the camera and it seems like a real champ. However, the A6000 is no Nikon D500 – at its full speed, the camera's buffer fills up in less than 2 seconds when shooting in RAW format and takes a long time to clear up before the buffer is empty again. This makes the A6000 only usable for capturing very quick action, not something that would last more than a few seconds…
Just like its predecessors, the Sony A6000 is a very friendly camera for manual focus operation. If you choose to use third-party lenses with an adapter, you will love the focus "peaking" feature (can be found in the camera "Setup" menu). I found focus peaking to be a useful feature because you do not have to guess anything when shooting in MF mode. The camera will automatically detect sharpness and paint it with a chosen color, making manual focus operation a breeze. In addition, the available zoom levels let you get much closer to the focus area and really nail focus. I have used the zoom feature quite a bit and got great results, both when shooting on a tripod and when hand-holding the camera. This MF implementation is one of the best I have seen so far on mirrorless cameras.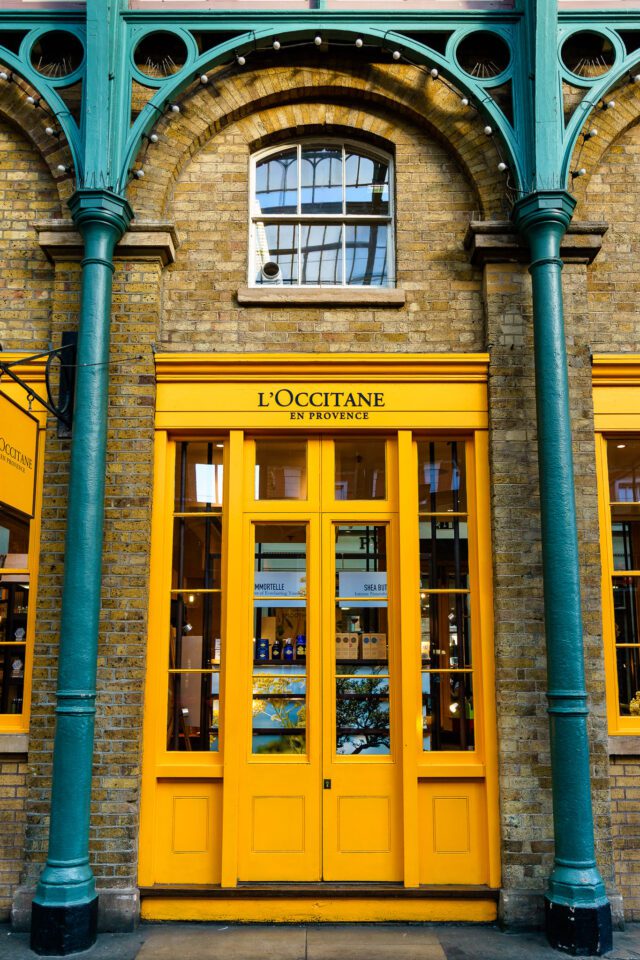 As for exposure and metering, I was rather pleased with the accuracy of the camera exposure and metering system. In most cases, it provided accurate results, minimizing the use of exposure compensation (I primarily shot in Aperture Priority mode).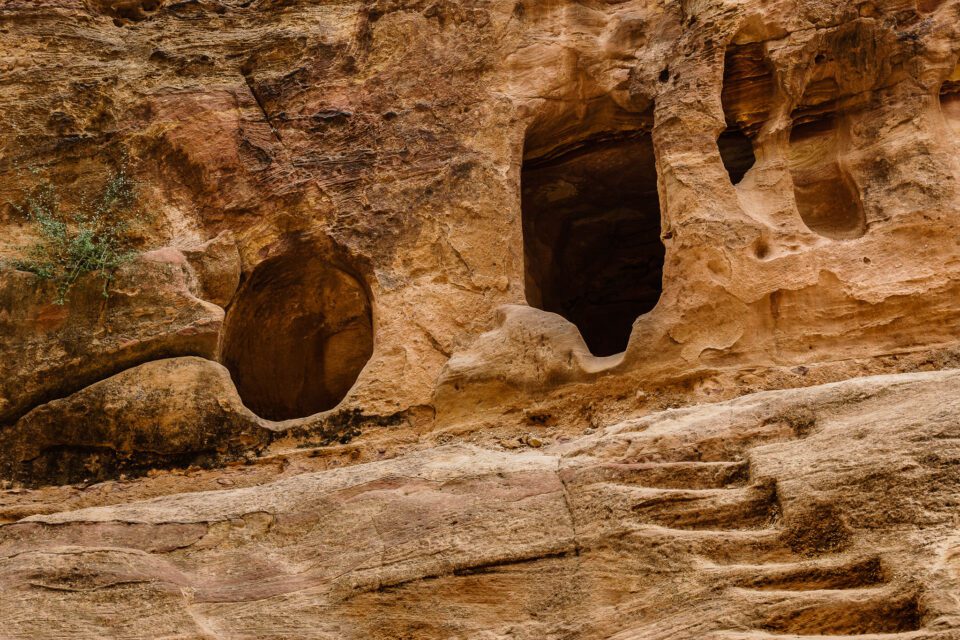 Movie Recording
The Sony A6000 can record videos up to 1080p @ 60 fps, which is very good for this class of the camera, especially once you factor in the ability to have full control of exposure during video recording. What's nice is that you can not only adjust exposure parameters such as shutter speed, aperture and ISO on the fly, but you can also apply exposure compensation and even lock exposure, all while actively recording video content. The camera LCD will reflect these changes and you will see exactly what you are capturing. As for Sony's Optical SteadyShot image stabilization, it works pretty well when recording videos, but you have to be careful when panning the camera with SteadyShot turned on, because it will occasionally bump the camera up or down. This is normal behavior and the same thing would happen if you were to pan while taking stills.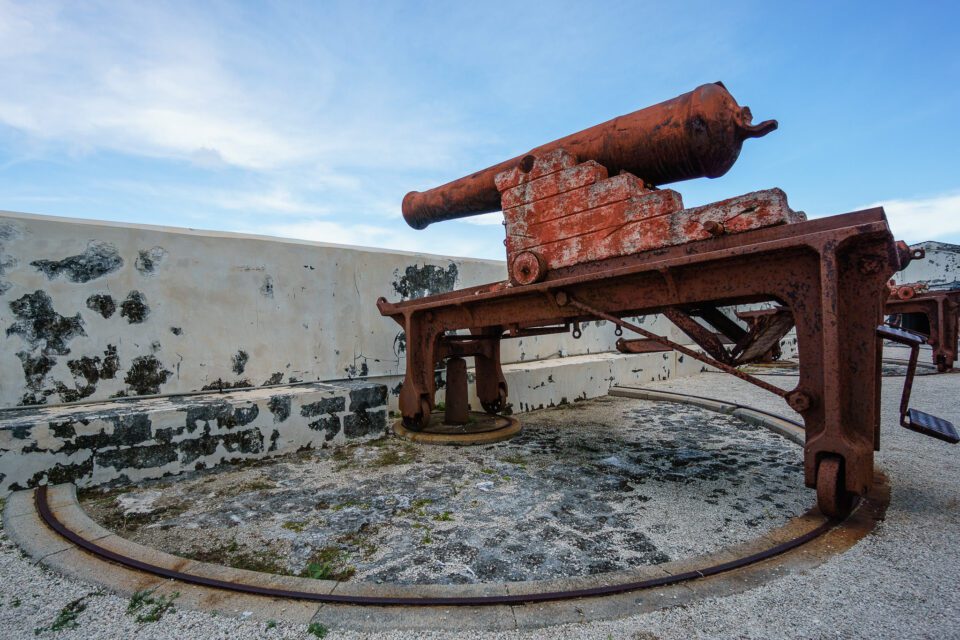 Where the A6000 truly shines when compared to any modern DSLR, is the AF capabilities during video recording. While most DSLRs have very slow contrast-detection autofocus capability in live view mode, making it easier to just use manual focus instead, the Sony A6000 not only focuses much faster, but it also allows for accurate and fast subject tracking.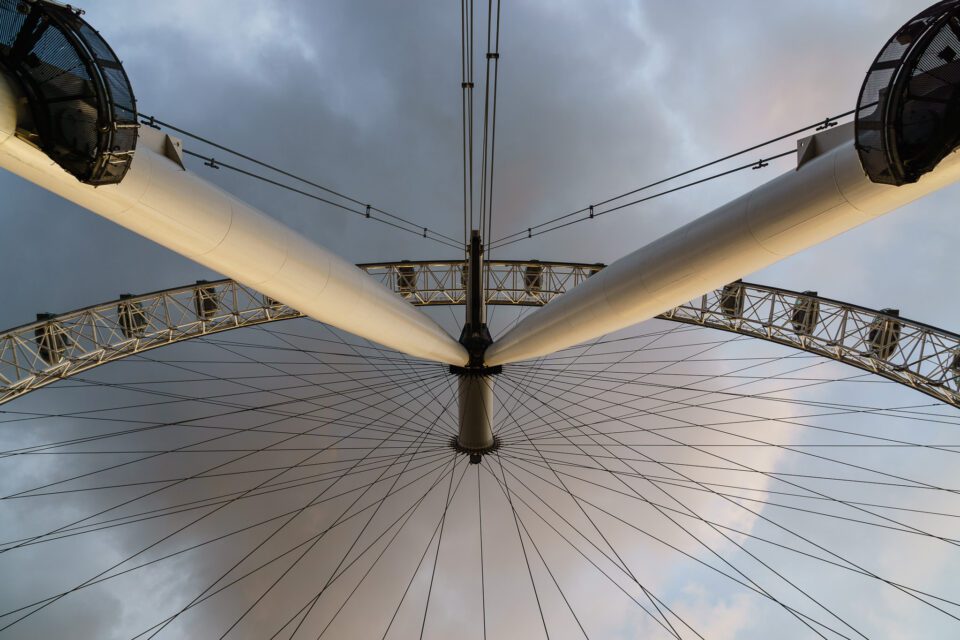 Summary
After using the Sony A6000 for a few months on two separate occasions, I can honestly say that it is one of the most capable and versatile mirrorless cameras on the market. With its compact and lightweight camera body, comfortable grip, fast and accurate hybrid autofocus system, bright and responsive electronic viewfinder and superb image quality, the A6000 has been my top recommendation for those who wanted to get into photography, wanted to get a secondary camera, or wanted to try out a mirrorless camera.
This was particularly true during the holiday periods, when the price of the camera was slashed down to the $350-$400 range, making the Sony A6000 one of the best camera deals around. Every person I recommended the camera to was blown away by the image quality and the results they were getting and the A6000 surely did not disappoint, which speaks to how well-balanced the camera really is, especially in the hands of capable photographers.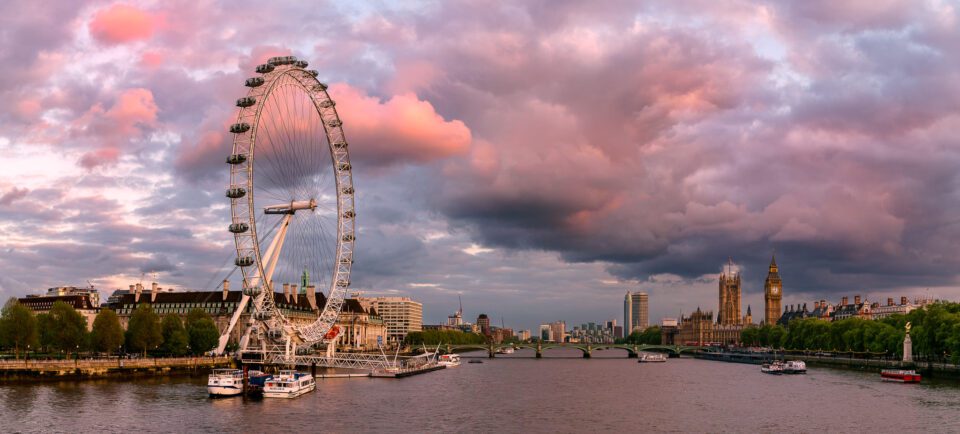 While I can say a lot more about how good the A6000 is, I would like to also point out a major pitfall, which interestingly, is not even related to the camera itself: it is the lenses. Sony has done an excellent job with its mirrorless NEX and the newer Alpha-series cameras, but sadly, I cannot say the same thing about the E-mount lenses. The company has been pushing more resolution and does not seem to understand that resolution also puts quite a bit of a burden on lenses.
Without high-quality lenses capable of providing the necessary resolving power, any bumps in the resolution are going to be meaningless. True, the new FE lenses are indeed excellent, but they are big, heavy and pricey, which defeats the purpose of a compact APS-C system. If Sony does not focus more efforts on making high-quality E-mount lenses, it will start losing its market share to Fuji, Micro Four Thirds alliance and other players on the market.
With the release of the Sony full-frame A7-series cameras, it seems like Sony's focus has shifted significantly towards FE lenses. For a couple of years now, we have not seen any solid E-mount lens announcements, except maybe from some third party manufacturers. I really hope to see positive changes in the E-mount lens development, and the sooner, the better. And with that, I hope Sony can also tighten up its quality control, which has been quite weak for APS-C glass…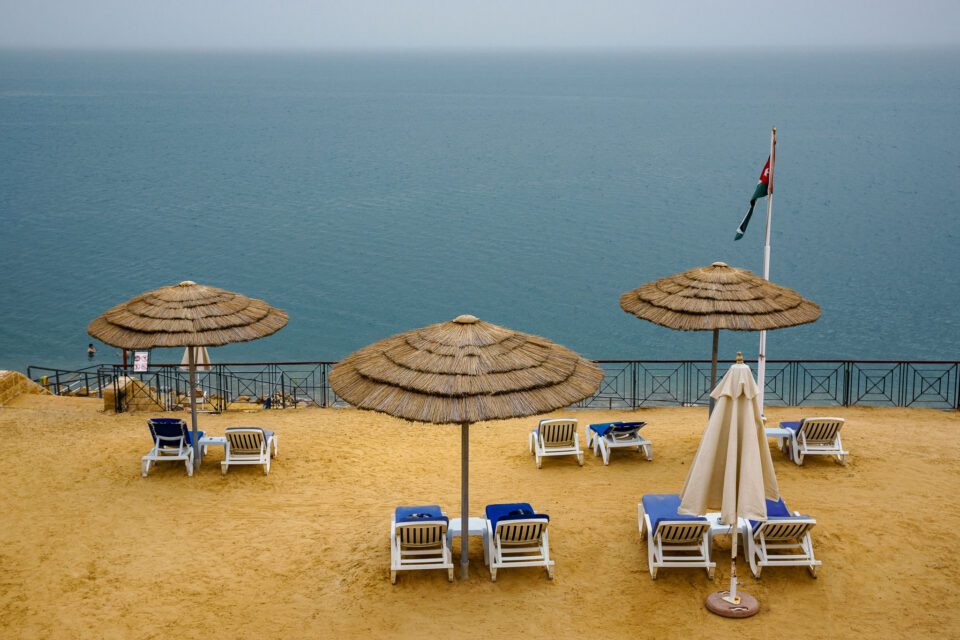 Where to Buy
B&H is currently selling the Sony A6000 (body only) for $548 and the Sony A6000 kit with the 16-50mm zoom lens for $698 (as of 01/20/2016).
More Image Samples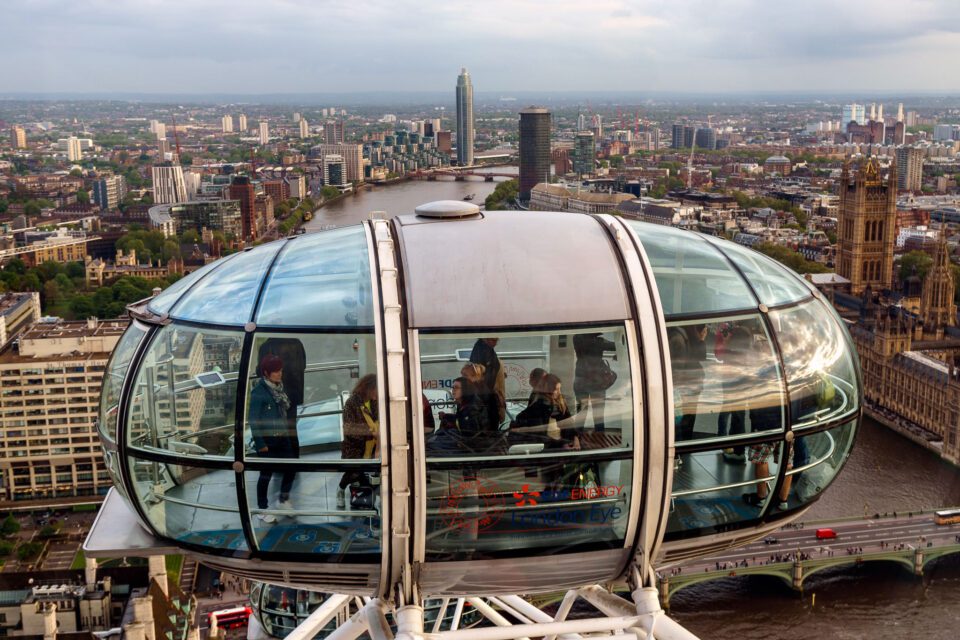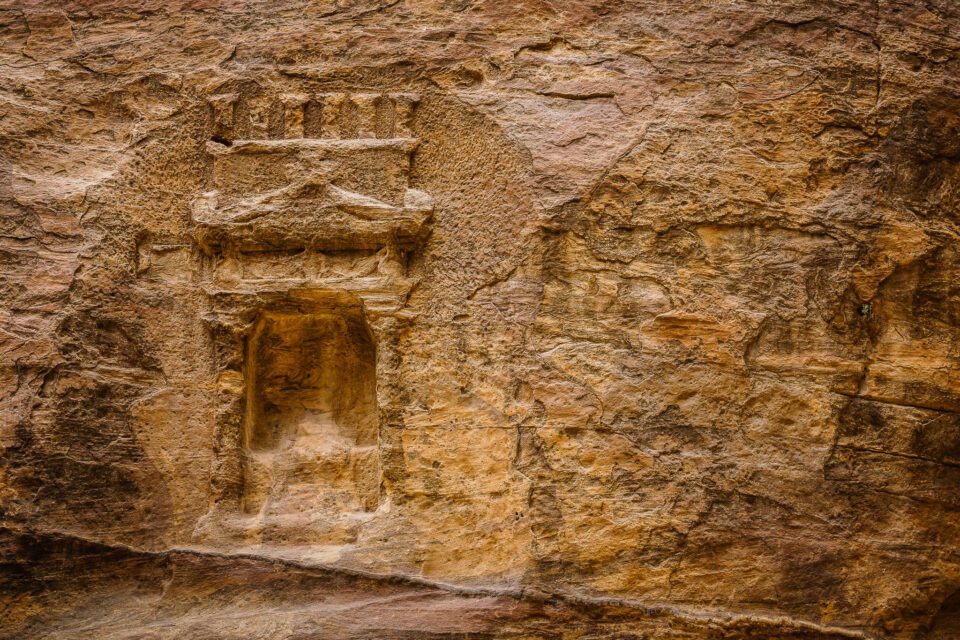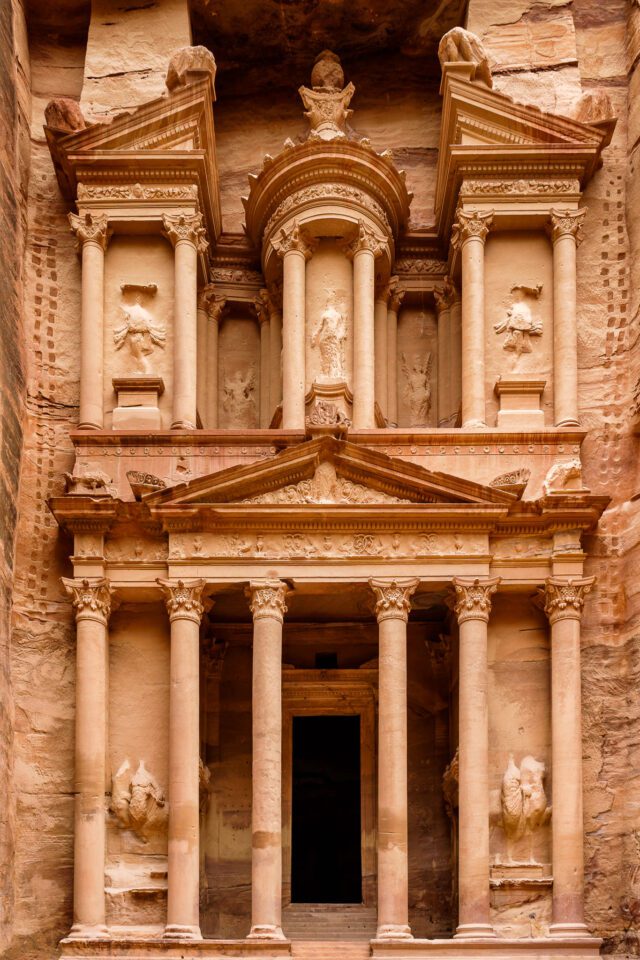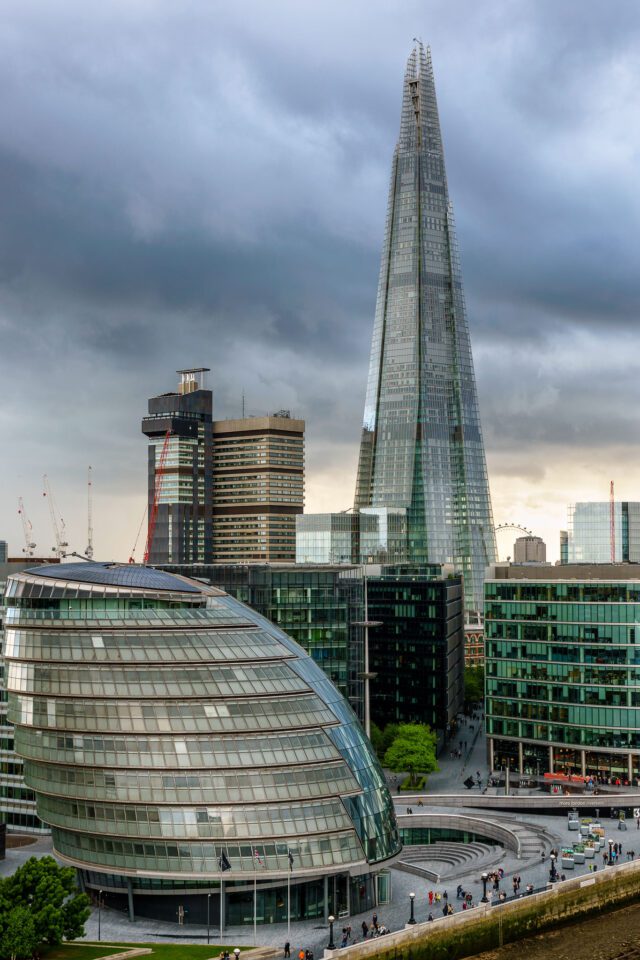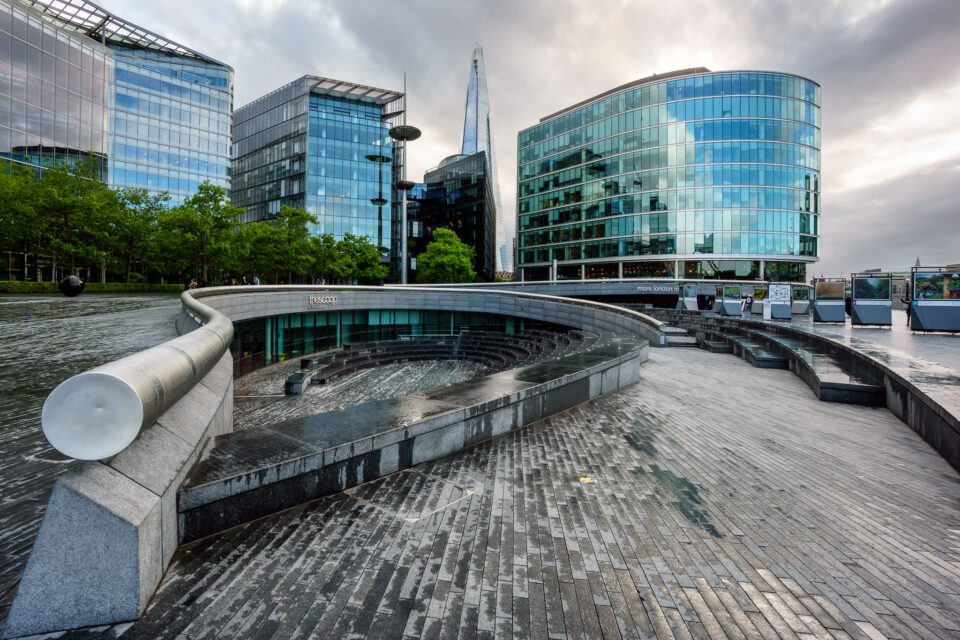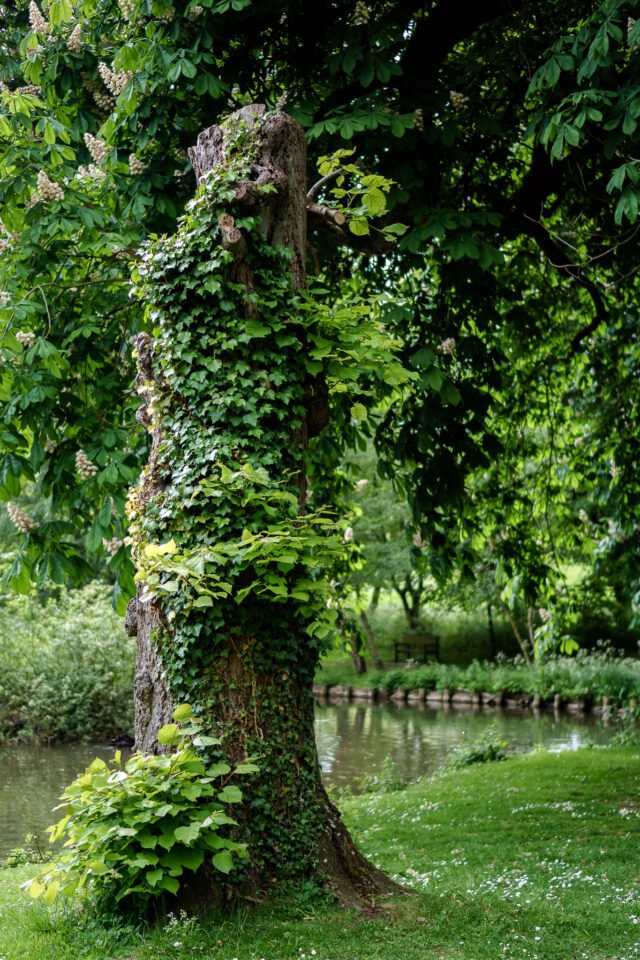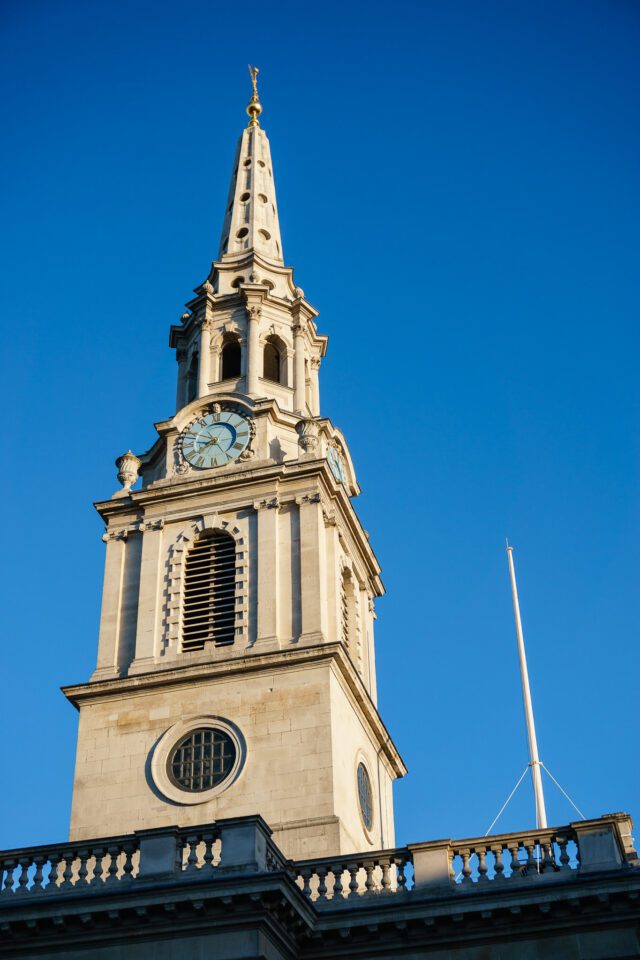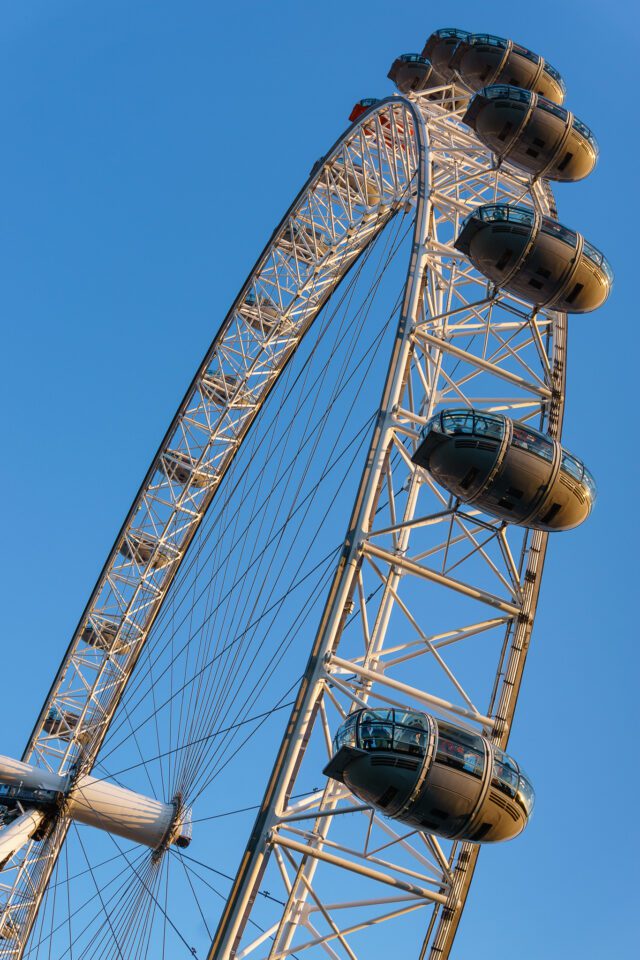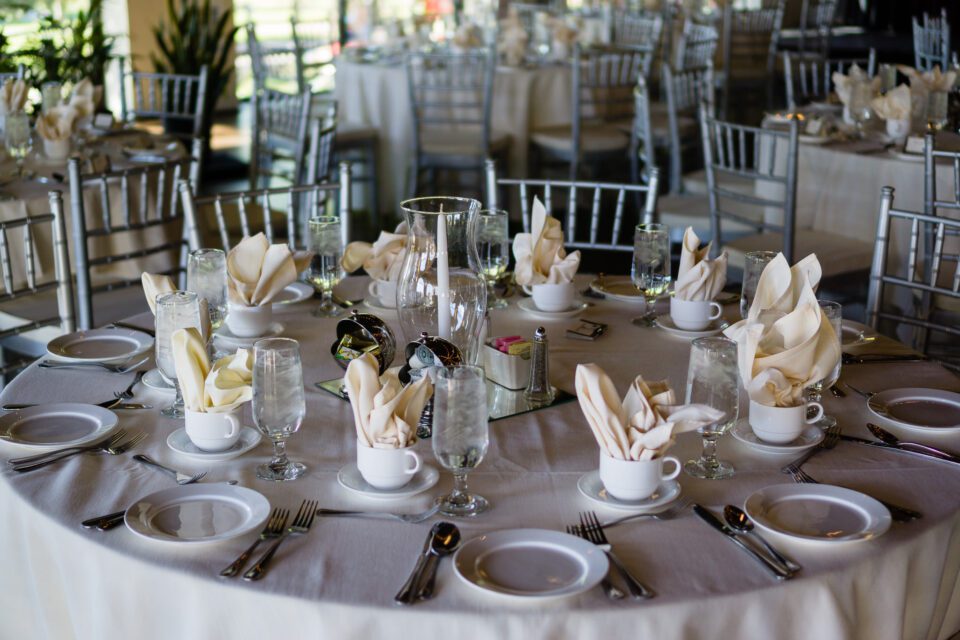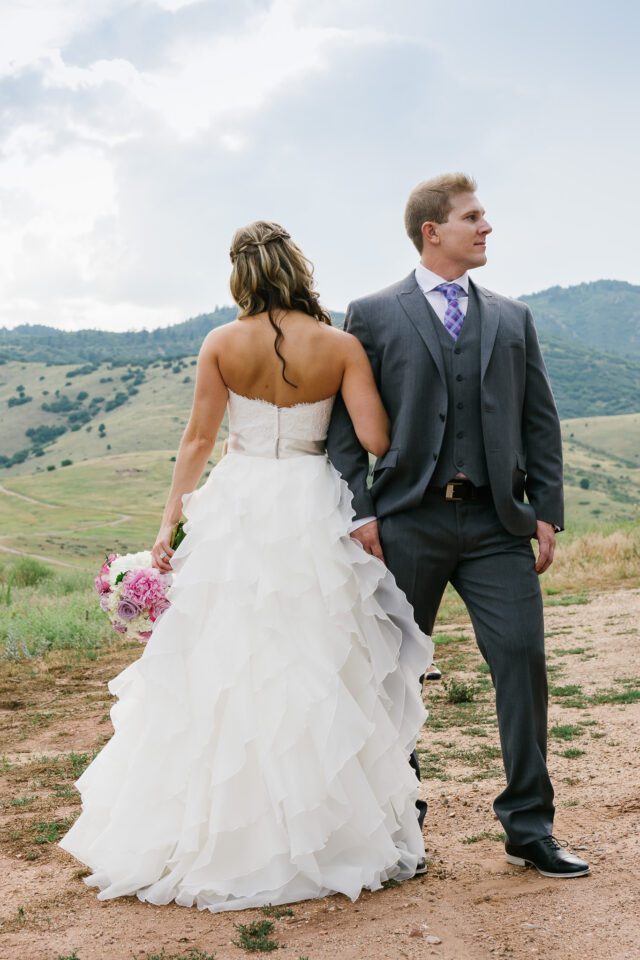 Sony A6000
Features

Build Quality

Focus Speed and Accuracy

Handling

Value

Image Quality

High ISO Performance

Size and Weight

Metering and Exposure

Movie Recording Features

Dynamic Range
Photography Life Overall Rating