Autofocus Performance and Accuracy
The Sigma 50mm f/1.4 features the same high quality "HSM" hyper-sonic motor found on other recent Sigma lenses, which provides fast and quiet autofocus operation. Autofocus accuracy seems to be excellent on Canon DSLRs. I ran a number of different AF accuracy tests with the LensAlign lens calibration tool, as well as regular "real world" tests, and the lens was spot on most of the time. Here is an example of a bubble that I captured in mid air while it was moving: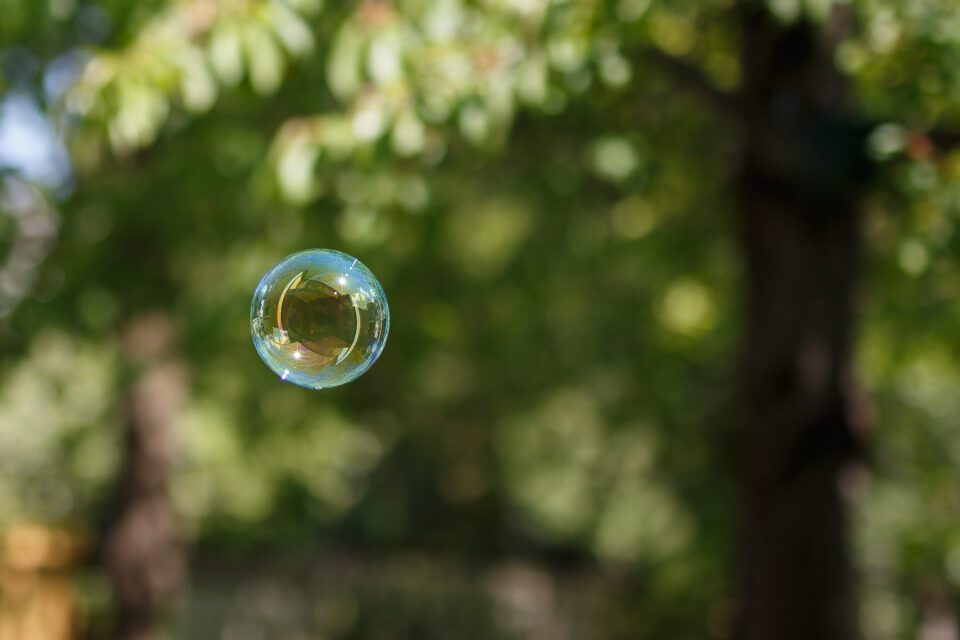 The above image is a tight crop and you can see that the bubble is in perfect focus. And here is an image of my son that I captured as he was circling around himself in fast motion while making those bubbles: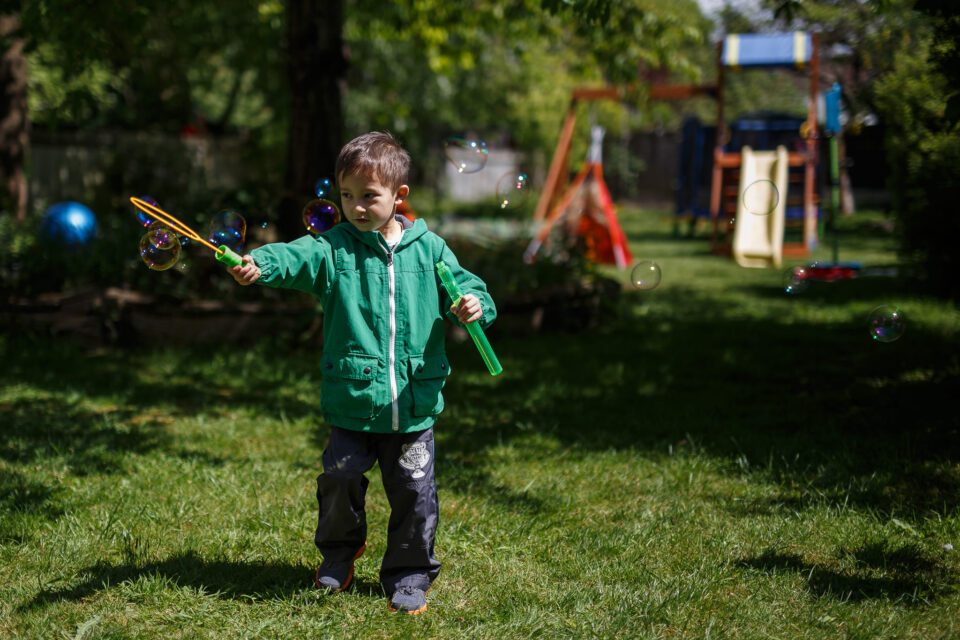 And here is a sample image of a young woman riding a bike in London: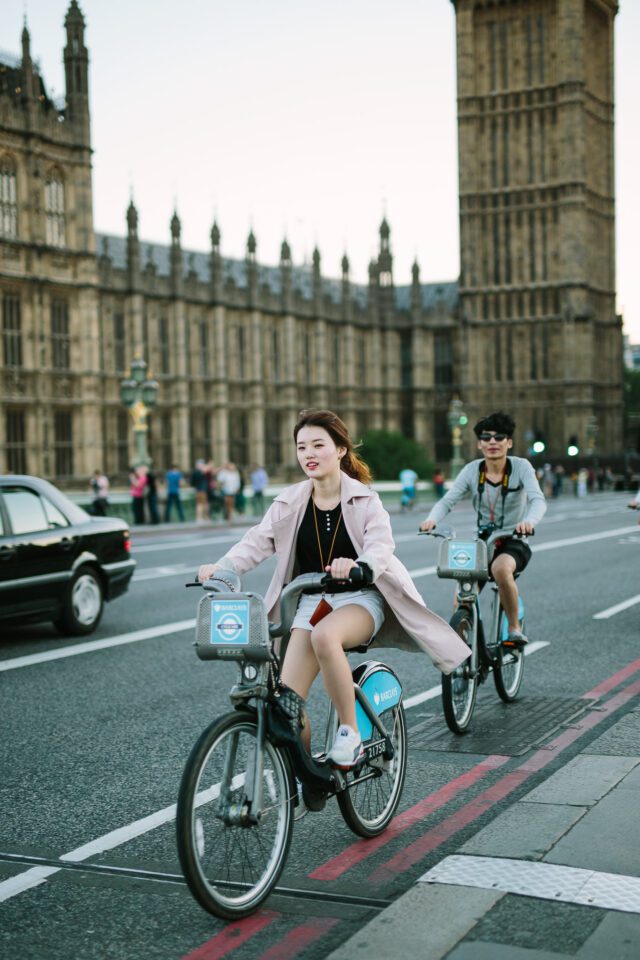 Throughout this review you will find a number of images of moving people similar to the above, where the lens was able to focus quickly and accurately, producing very sharp results. Autofocus accuracy in low light conditions was fairly good for a fast prime, but the number of keepers went down, especially in indoor environments.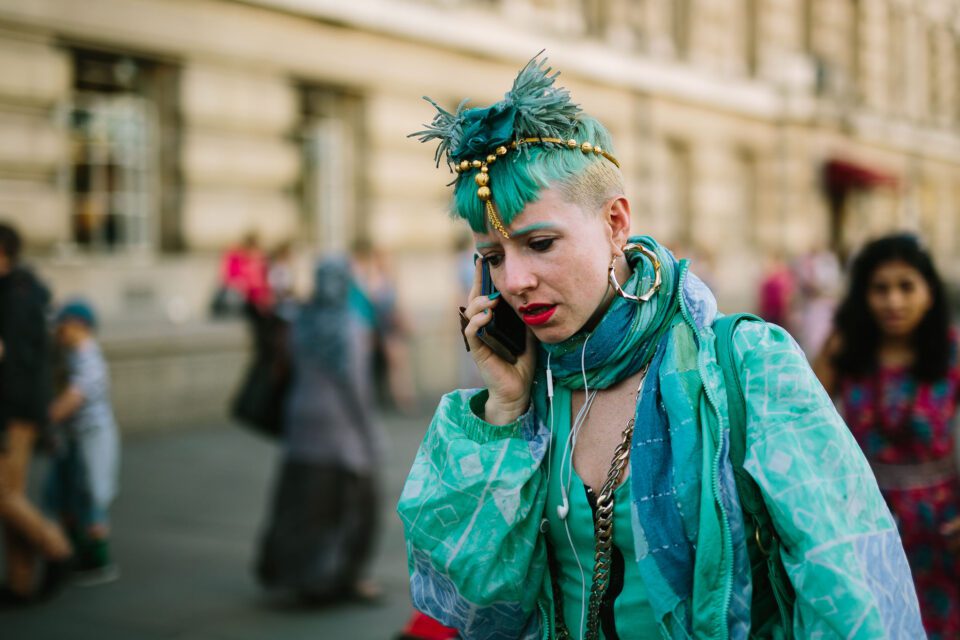 On Nikon DSLRs, the AF speed was the same, but AF accuracy seemed to be worse when compared to Nikkor primes. When shooting a wedding with my wife Lola, I noticed that her Nikkor 50mm f/1.8G was nailing almost every shot, while the Sigma 50mm f/1.4 seemed to struggle a bit in comparison. This was especially true in low light indoor environments, where the lens would miss focus more. Sometimes focus would be off by a little bit and in other cases, it resulted in noticeably blurry photos.