This is an in-depth review of the Sigma 50mm f/1.4 DG HSM Art prime lens that was announced on January 6, 2014 for Sigma SA, Canon EF, Nikon F and Sony A mounts. Ever since Sigma announced its new "Art" lens line, it has been releasing superb new lenses and updates. The Sigma 35mm f/1.4 DG HSM Art received the highest praise from us at Photography Life, especially after we compared it to the Nikon 35mm f/1.4G and other 35mm lenses in our extensive review.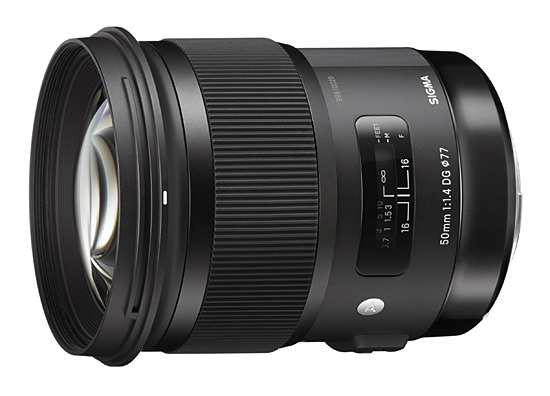 So when I first found out that Sigma had plans to update its existing Sigma 50mm f/1.4 EX DG HSM, I got really excited, since I knew that the new Art-series lens would not disappoint. It has been too long since both Nikon and Canon updated their 50mm f/1.4 primes. In the case with Nikon, its newer 50mm f/1.8G yields better sharpness than the bigger and heavier 50mm f/1.4G. In short, the Nikkor 50mm f/1.4G is just not good enough for modern high-resolution sensors and its performance at maximum aperture is rather disappointing (and the Canon 50mm f/1.4 is quite similar in that regard). The Sigma 50mm f/1.4 Art announcement was very timely because it hits a sweet spot between the sub-par 50mm f/1.4 Nikon and Canon lenses, and the exotic manual focus Zeiss Otus 55mm f/1.4.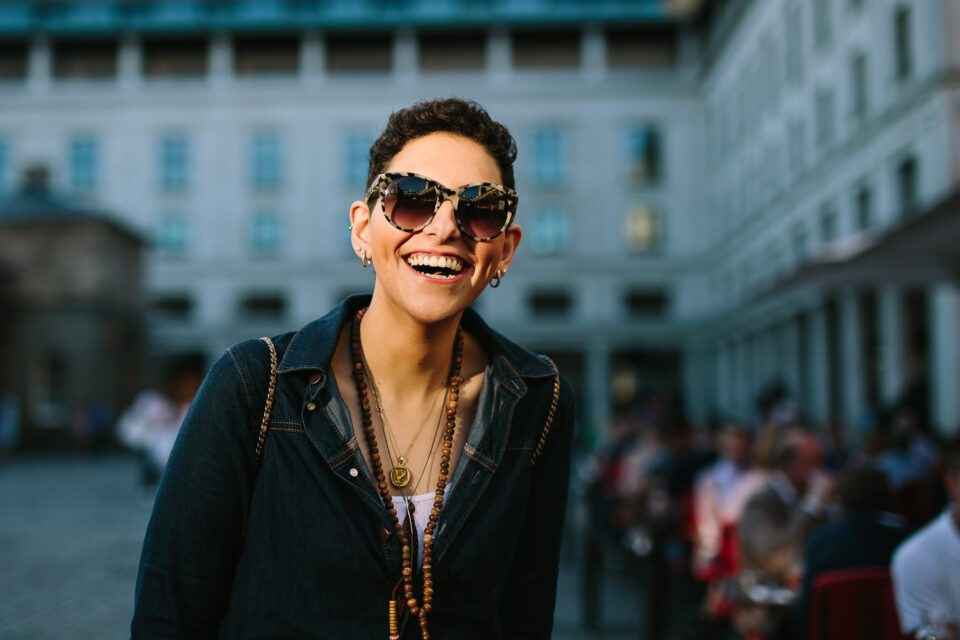 Sigma wanted to be upfront about its intentions with the Sigma 50mm f/1.4 DG HSM Art – it wanted the photography world to know that the lens was not to compete with all other 50mm f/1.4 DSLR lenses. Instead, Sigma was to compete head-to-head with the now legendary Zeiss Otus 55mm f/1.4, known to be the sharpest standard lens on the market. When the pricing of the 50mm f/1.4 Art was finally revealed at $950 MSRP, it became clear that Sigma's strategy was to capture the pro-market that wanted superior performance without the hefty price of the Otus.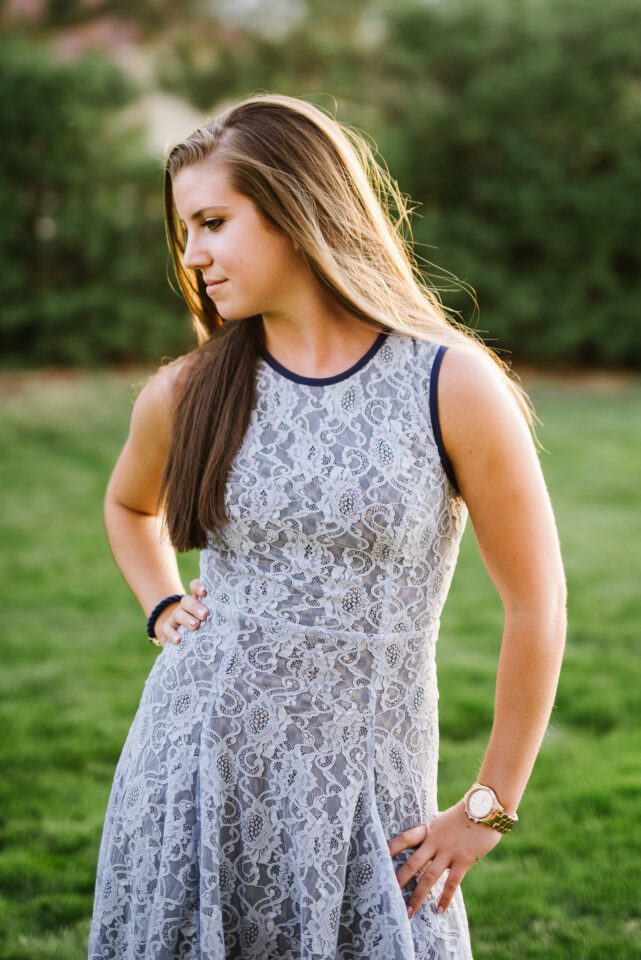 I shared my initial thoughts on the 50mm f/1.4 Art back in April, with pretty high expectations after seeing the MTF performance and the price of the lens. Since the Canon EF version of the lens was released first, I was able to get a copy along with the Canon 6D about a month ago. Since then, I have taken over a thousand pictures with the lens and was able to use it extensively during my trip to London. In this review, I will focus on my experience with the lens and what I think of it so far.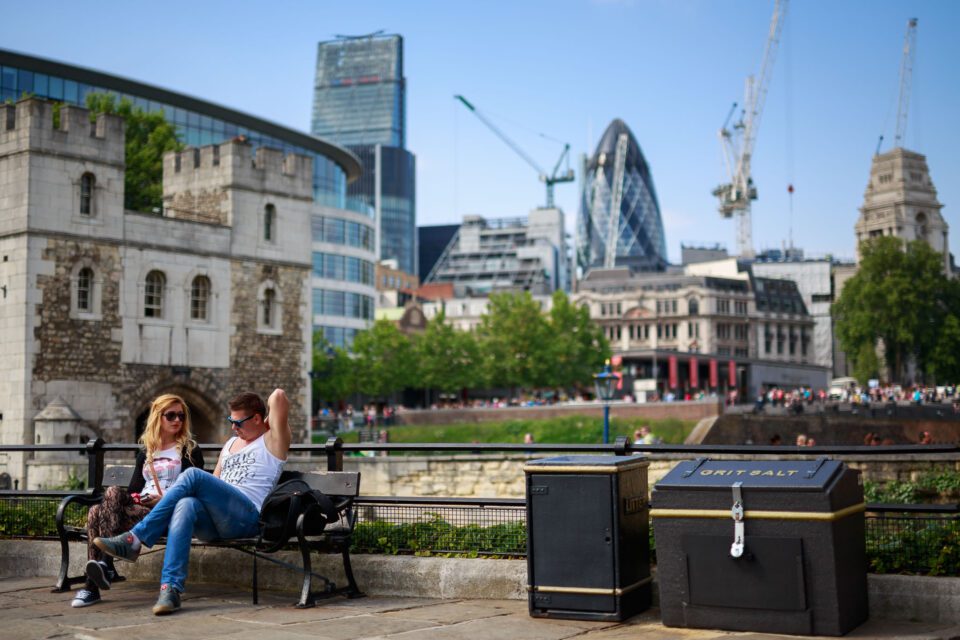 My biggest concern with the Sigma 50mm f/1.4 Art was its wide-open performance at f/1.4. Since I am not comfortable with shooting the Nikon 50mm f/1.4G wide open, I wondered how the Sigma would do in comparison. As you will see from this review, most of the sample images were taken at f/1.4 to demonstrate the sharpness of the lens, its subject isolation capabilities and bokeh. Some scenes were specifically shot at very wide apertures in the f/1.4 – f/2 range.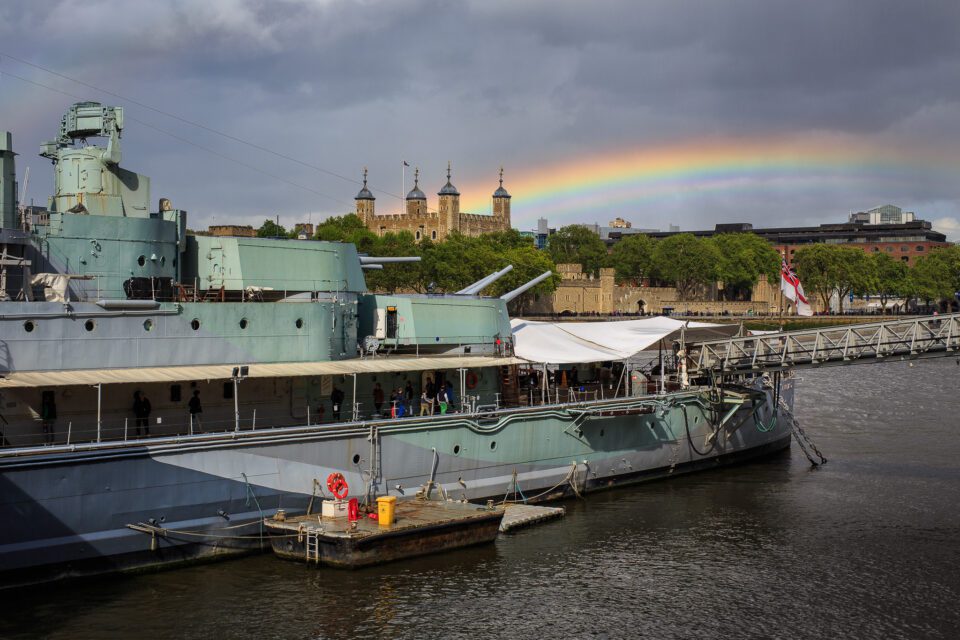 Sigma 50mm f/1.4 DG HSM Art Specifications
Mount Type: Sigma, Nikon, Canon and Sony
Focal Length: 50mm
Maximum Aperture: f/1.4
Minimum Aperture: f/16
Lens Construction: 13 Elements in 8 Groups
Angle of View: 46.8º
Number of Diaphragm Blades: 9
Minimum Focusing Distance: 40cm/15.7in
Filter Size: 77mm
Maximum Magnification: 1:5.6
Dimensions (Diameter x Length): 85.4×99.9mm/3.4×3.9in
Weight: 815g/28.7oz.
A lens hood, front & rear lens caps are included with the lens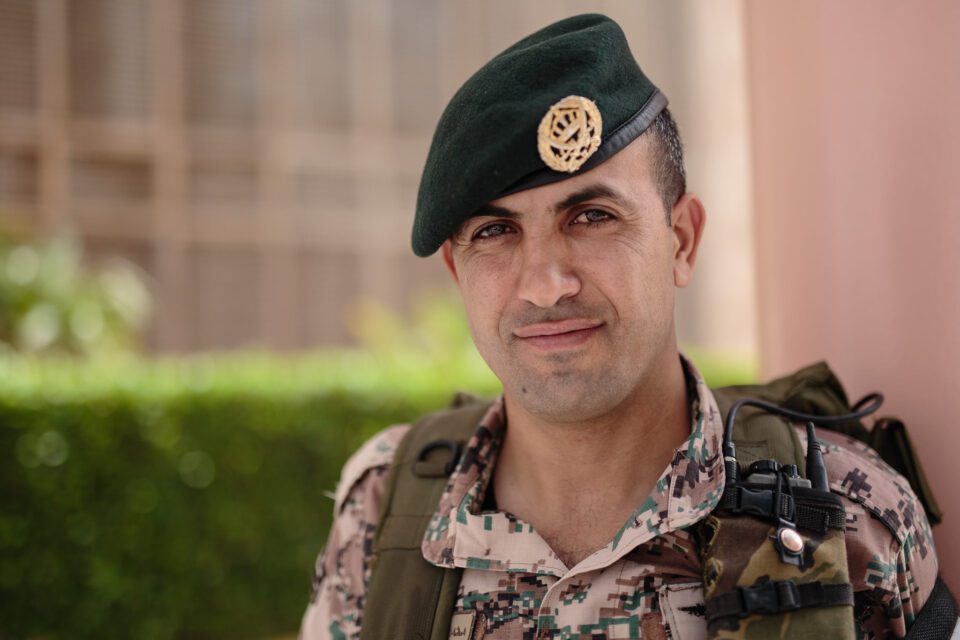 Other technical information, including manufacturer-provided MTF chart can be found in the Sigma 50mm f/1.4 DG HSM page from our lens database.
Lens Handling and Build
The Sigma 50mm f/1.4 DG HSM is built very differently compared to previous generation Sigma lenses – it has a very nice all-metal barrel instead of a plastic barrel like on the older Sigma 50mm f/1.4. The lens feels very solid in hands and it has a far better feel to it than the Nikon 50mm f/1.4G, which feels and handles plasticky in comparison. At 815 grams, the lens is a beast! And it had better be, with its complex optical design featuring 13 elements in 8 groups, 3 low-dispersion (SLD) elements and an aspherical lens element. Almost three times heavier than the Nikon 50mm f/1.4G and only 155 grams lighter than the Zeiss Otus 55mm f/1.4, it definitely lets itself know when mounted on a camera. It will surely make a lightweight DSLR front-heavy, although it does balance out quite well on pro-level DSLRs. Built like a tank with an all-metal exterior and a metal mount, it feels like a Zeiss-class lens that will last a lifetime.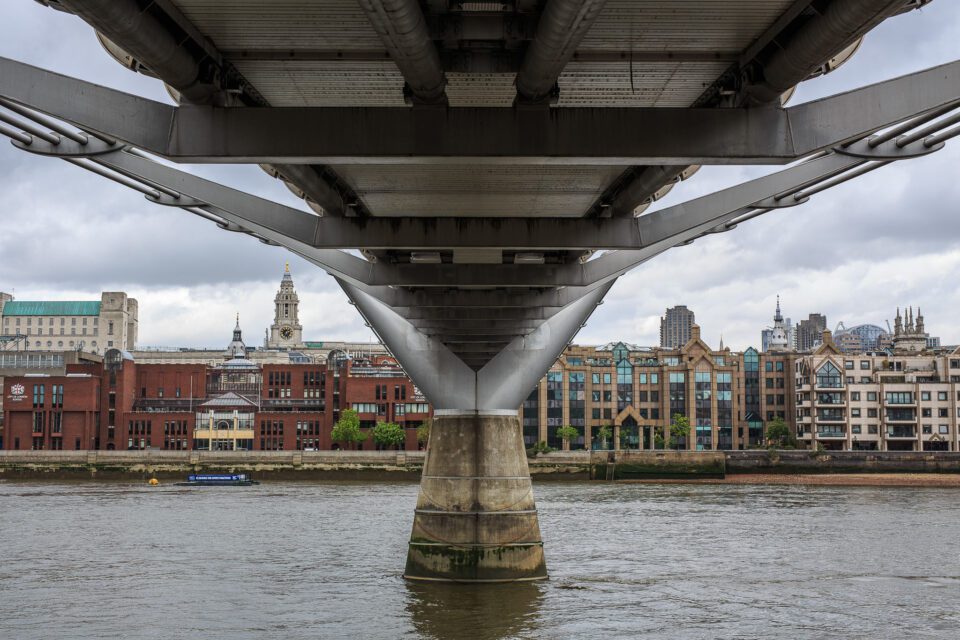 The Sigma 50mm f/1.4 Art features a 77mm filter thread, which makes it easy to use common clear, polarizing and ND filters without having to purchase different filters or resorting to using adapter rings. The LH830-02 petal-shaped plastic hood is pretty large and does a nice job in both protecting the front element and reducing ghosting / flare. If you like using manual focus or shooting video, you will find the focus ring to be large and very smooth. Similar to all modern Nikkor lenses, the focus ring gives a bit more resistance when you get to minimum focus distance and infinity marks, and rotates past those. From my quick measurements, the distance scale seems pretty accurate and is marked for both feet and meters on top of the lens. The small plate with the letter "A" shows that the lens belongs to the "Art" category of lenses that I mentioned earlier in the review. Right next to the "Made in Japan" text on the side of the lens, there is a switch that can be used to switch from Autofocus to Manual Focus.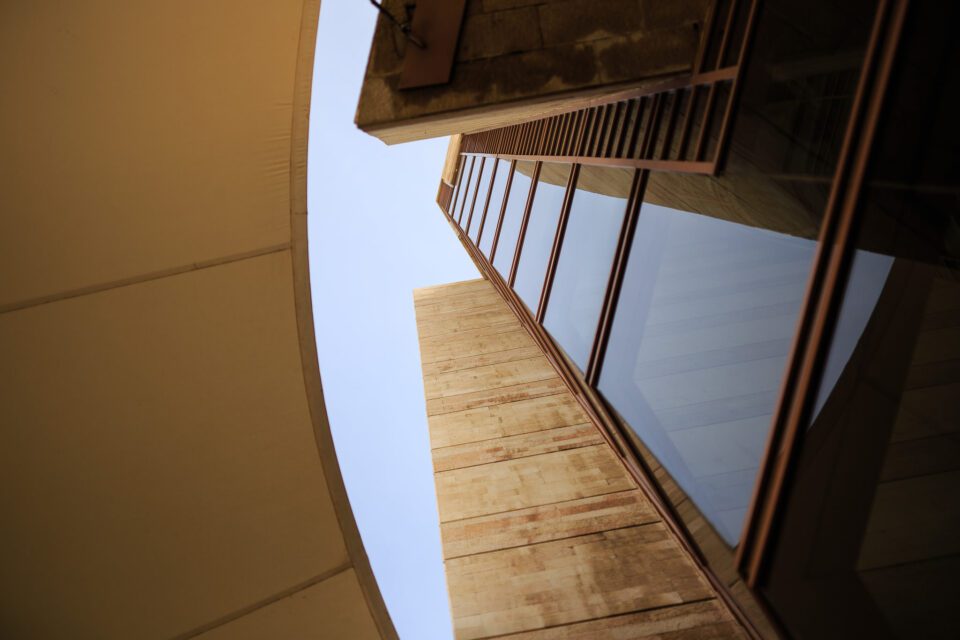 There is really nothing to complain about in terms of the lens build except one area – weather sealing. While the lens itself probably can take plenty of abuse, the lens mount is not sealed with a rubber gasket like on the new Nikon lenses. This means that you have to watch out for dust between the lens and the camera mount or it will easily make it into the camera and potentially even into the lens. As I explained in my "what to do with dust inside lenses" article, it is quite normal for lenses to suck air in and out when focusing, so I recommend to try to keep the rear metal mount area clean at all times.