Although Tamron pioneered the release of the first 150-600mm lens, Sigma followed suit by releasing two versions of lenses with exactly the same focal length and aperture ranges. The smaller and lighter version, the Sigma 150-600mm f/5-6.3 DG OS HSM Contemporary (the one we are reviewing today), targets the same market as the Tamron 150-600mm f/5-6.3 Di VC USD, while the much larger and heavier "Sport" version is something unique to Sigma, with no other equivalent competing offers from any other manufacturer.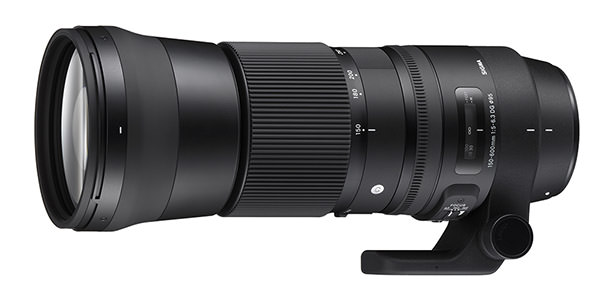 Being able to reach 600mm without spending a lot of money has been a big dream of many wildlife photographers on a budget, because anything close to the 600mm range typically translates to a very large expense – as much as $12K for the latest generation 600mm f/4 lenses. While the current 150-600mm lenses cannot offer the maximum aperture of f/4, they give a huge focal range to work with, which can be particularly useful when photographing subjects at varying distances. As many 600mm prime lens owners know, shooting with long glass is not an easy task due to both weight and atmospheric haze concerns. Such lenses can be quite limiting when the action is close, such as when photographing bears in Alaska, or taking pictures on an African safari. For such occasions, many pros love the 200-400mm f/4 lenses, because they give that flexibility to shoot action at both close and long distances.
However, the high cost and the weight concerns are still there, making such lenses prohibitive for budget-conscious enthusiasts and pros who prefer shooting hand-held. And that's when the 150-600mm lenses come to the rescue, offering great performance in a lightweight and relatively low-budget package. At just over $1K and a total weight of 1930 grams (4.25 pounds), the Sigma 150-600mm f/5-6.3 DG OS HSM Contemporary is a very attractive lens for sports and wildlife photographers. In this review, we will be taking a closer look at this lens and compare it to the Tamron 150-600mm lens that we previously reviewed and loved.
Special thanks to John Lawson for his beautiful images!
Sigma 150-600mm f/5-6.3 DG OS HSM Contemporary Overview
The Sigma 150-600mm f/5-6.3 Contemporary is a direct competitor of the Tamron 150-600mm f/5-6.3 VC, because both lenses span exactly the same focal length and aperture ranges and are priced very similarly. In addition, the two lenses practically measure and weigh the same, with very slight differences here and there. Optically, both are also constructed very similarly with a total of 20 lens elements and 9 diaphragm blades. And if we look at the lens construction, along with the manufacturer-provided MTF charts, we can see that those are surprisingly similar as well. With so many resemblances between the two lenses, one might wonder if the design of the lens was a joint effort or perhaps one manufacturer "borrowed" the idea from the other? While we don't have answers to these questions, we do know what to expect from both lenses, so in many ways, you could consider these lenses to be practically the same!
Does it mean that the lenses are identical mechanically, electronically and optically? Not really – there are certainly some differences as you will see further down in this review. Our particular lens samples behaved a bit differently at varying focal lengths and the two also varied in consistency and reliability of both operation and autofocus performance. Not surprising when we are dealing with a lens design with compromises – after-all, 150-600mm is a huge range to work with, so in a way, these are similar in variation to lenses of the "superzoom" kind some of us are madly in love with (Ahem ahem Verm, the SuperZoom master!). So keep this in mind when shopping for such lenses – you might need to go through a few samples before you land with one that works really well at a particular focal length.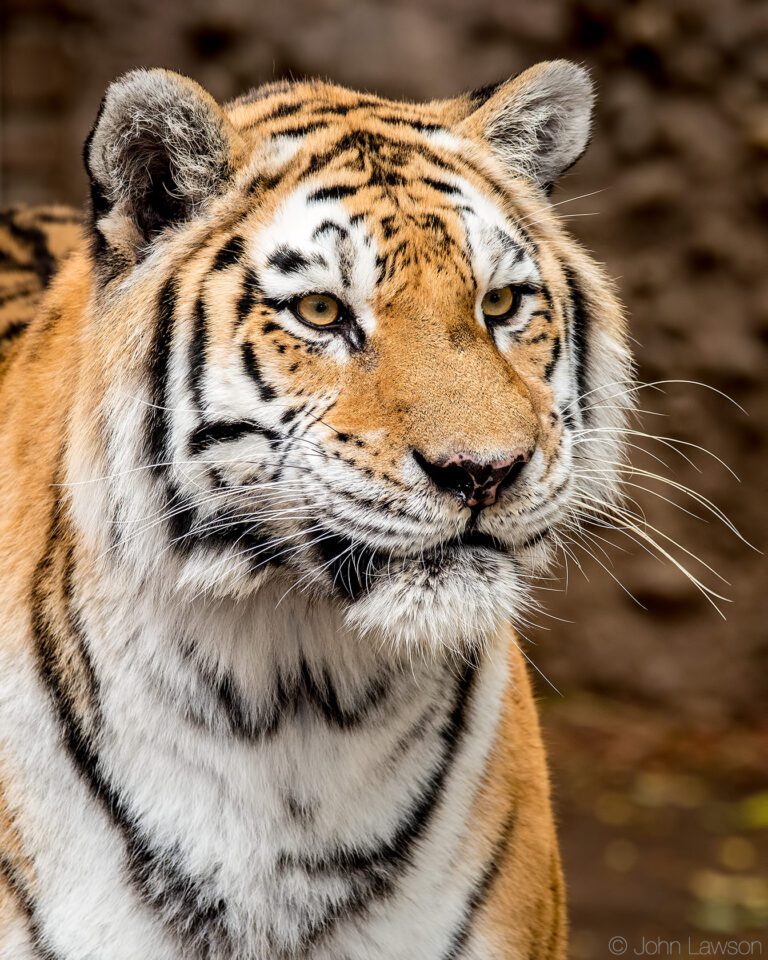 Still, I am not in any way implying that the 150-600mm lenses are no good. In fact, this particular design produces surprisingly great images overall, with sharpness that one often cannot match when using shorter focal length lenses and teleconverters. The newer Nikkor 80-400mm VR for example, just does not couple well with teleconverters and there is a dramatic drop of AF reliability at the long end with the 1.4x TC, which not only maxes out at 560mm, but also slows the setup down to f/8.
Hence, the 150-600mm lenses would still be better for getting closer to action. And to make things even worse for the 80-400mm, the cost is a huge disadvantage factor as well – at $2,300, I would seriously struggle to recommend the 80-400mm to anyone looking for maximum reach at this point. Aside from the brand name, it seems like the Nikkor 80-400mmm f/4.5-5.6G VR really does not have much to offer anymore and sadly, such are the times for a lot of the Nikkor lens designs that are literally being stomped on by third party lens manufacturers like Sigma and Tamron. Sigma, in particular, is biting Nikon's sales quite heavily with its Art-series lenses, which are not only superior optically, but also cost a lot less and allow for fine-tuning of autofocus operation without touching the AF-Fine tune camera parameters.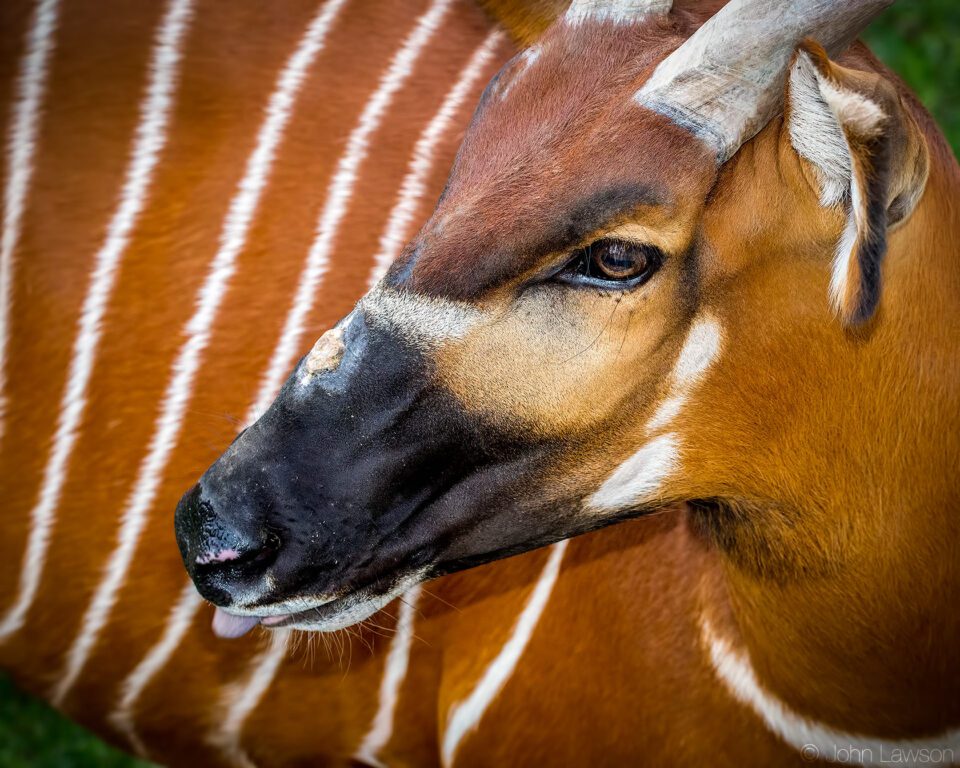 Speaking of fine-tuning, that's where the Sigma 150-600mm f/5-6.3 OS DG HSM Contemporary has one big advantage over the Tamron counterpart. If you find any AF issues with the Sigma 150-600mm, you can easily attach the Sigma Dock and adjust AF parameters, while you have no such option with Tamron, which potentially means a return and exchange for a different copy, or a service trip to the manufacturer. I keep wondering why nobody else is even bothering with such a product – in this day and age, being able to tweak AF operation on lenses should not translate to either additional cost or waiting time!
Sigma 150-600mm f/5-6.3 DG OS HSM Contemporary Specifications
Mount Type: Nikon F-Bayonet (also available for Canon and Sigma mounts)
Focal Length Range: 150-600mm
Maximum Aperture: f/5-6.3
Minimum Aperture: f/22
Angle of View (FX-format): 16°4' – 4°1'
Lens (Elements): 20
Lens (Groups): 14
Compatible Format(s): FX, DX
Diaphragm Blades: 9
SLD Glass (Elements): 3
FLD Glass (Elements): 2
Autofocus: Yes
HSM (Hyper Sonic Motor): Yes
Minimum Focus Distance: 110.2 in (2.8m)
Focus Mode: AF/MF
Filter Size: 95mm
Accepts Filter Type: Screw-on
Length: 10.2 in (260.1mm)
Weight (Approx.): 68 oz (1,930 g)
Detailed specifications for the lens, along with MTF charts and other useful data can be found in our lens database.
Lens Handling and Build Quality
When looking at both Sigma 150-600mm and Tamron 150-600mm, the build quality of the two lenses is pretty similar and I cannot say if one is drastically better than the other overall. However, there is one area where the Tamron stands out for me personally and that's the focus ring. The Sigma 150-600mm has a very flimsy focus ring that is both very thin and choppy when focusing manually. It feels like Sigma just did not care about giving the ability to manually focus with this ring, which I understand since the lens is designed to be primarily used with autofocus. However, Sigma should understand that photographers often resort to manual focus override, particularly when a subject is still.
As much as we would love it to be, AF is not always spot on and I sometimes find myself tweaking focus via Live View to get the best sharpness. The choppy ring not only jerks when you move it, but it also jumps quite a bit, forcing one to go back and forth to try to get the most accurate focus. This gave me a lot of headaches when testing the lens in a lab environment – I had to go back and forth many times, which was quite frustrating. So if you want to fine-tune focus while keeping the lens on a still subject, expect to go through the same frustration. In comparison, the focus ring on the Tamron is much bigger and feels a lot smoother, which does make a difference in the field.
Shooting with both Sigma 150-600mm Sports and Contemporary definitely put the latter at a pretty big disadvantage, as there were a number of things about the Sports version that were drastically better, which includes the much bigger and smoother focus ring. The Contemporary just feels a bit cheap and plasticky when compared to the Sports version, which is a given, if you factor in the heft, size and cost of the 150-600mm Sports. However, there are some things where both John Lawson and I wondered could have been taken to a better level with the Contemporary, especially when compared to the Tamron.
Unfortunately, we get the cheap chattery rotating collar on this lens that reminds me of the 120-300 Sports, and reminds me of how nice the 150-600 Sports' collar is. And removing the collar requires removing the camera body which I really do not like. Why not a hinged collar? Zooming is a little less easy than with the Sports too. The zoom ring is fine but trying to use the push-pull method (which we will talk about in the upcoming Sigma 150-600mm Sport review) for quick zooming is more difficult for two reasons. There is no convenient groove in which to place your fingers and while pushing to zoom toward 600mm is easy because you are pushing against the flared lens barrel, pulling to zoom toward 150mm requires a fairly tight grip and I found my hand slipping some of the time. With gloves on it would be more difficult still. In addition, the friction is not consistent and the mechanism tightens up noticeably at the long end between 500mm and 600mm. That makes smooth zooming a bit challenging.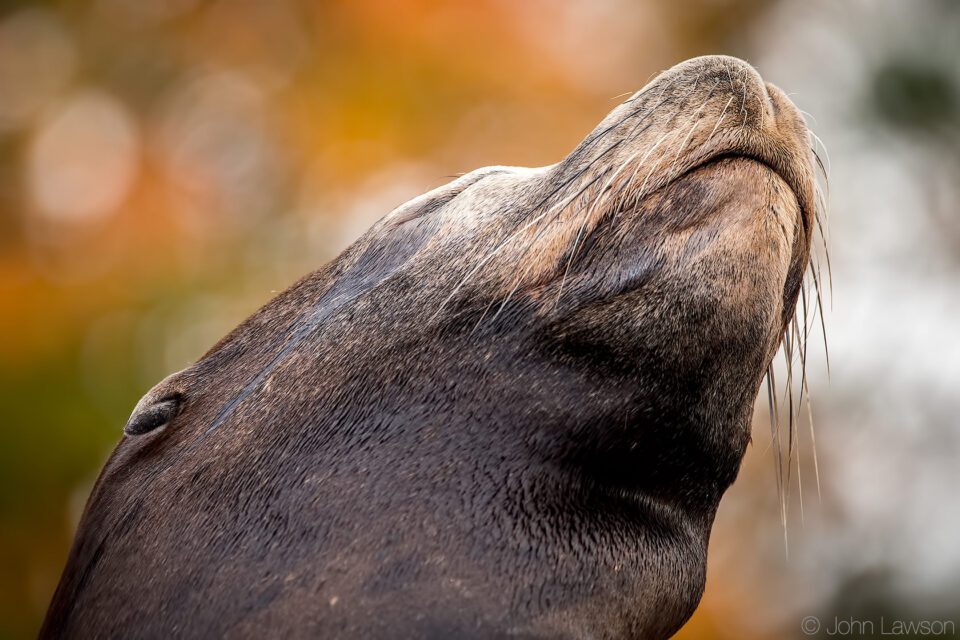 Another area where the Sigma 150-600mm can potentially frustrating is its lack of weather sealing. While it is nice for Sigma to include a rubber gasket at the mount, the lens itself is not weather sealed. Although I did not have the chance to use the Sigma 150-600mm for a long time in dusty environments, I would not be surprised to see the same "dust magnet" concerns as on the Tamron 150-600mm. That's one area John Sherman and many others have not been happy with on the Tamron, which seems to lack any kind of protection against dust. It is true that dust does not impact image quality all that much, but too much of it would surely do its job at reducing contrast and potentially impacting the bokeh quality when stuff sits near the rear element of the lens.
When it comes to handling, the Sigma 150-600mm Contemporary does very well when mounted on both lightweight and heavier DSLR cameras. Thanks to the mostly plastic construction, the weight of the lens at 1930 grams is perfect for constant hand-holding. In fact, this lens was designed mostly for shooting hand-held and that's certainly where it excels. Coupled with the very effective image stabilization system, one could shoot with the Sigma 150-600mm for extended periods of time without tiring hands significantly, as with the much beefier super telephotos. When hands get tired, one could lower the hands to let them rest a bit, or the better way would be to attach something like the Black Rapid sling to the tripod collar on the lens and let the setup rest on the shoulder. As a word of caution, never let lenses this heavy just dangle off the camera mount, as applying too much pressure might tilt or damage the mount and potentially even break it. There is a reason why such lenses are shipped with a tripod collar!
Hence, while the experience of shooting with the Contemporary doesn't measure up to the Sports, the relative compactness and light weight means this is a lens that I think will encourage a lot of people to ditch the tripod and just carry it around mounted on a lightweight camera body. How about this lens with a D5500 at 2350g (5.2lbs) and equivalent FoV of 225-900mm (a birders dream). Not too shabby!
Overall, aside from the focusing ring issue pointed out above, the build quality of the Sigma 150-600mm feels on par with the Tamron 150-600mm, and way below the quality of the Sigma 150-600mm Sport.
Controls
The controls on the Sigma 150-600mm Contemporary are a bit different compared to those of the Tamron 150-600mm VC, putting the Sigma 150-600mm at a definite advantage. There are a total of four switches instead of three – one for switching between AF, MO (manual override) and MF, one for limiting focus (full range, 10m to infinity and 2.6-10m), one for image stabilization (regular and panning modes) and one for two Custom modes (this one does not exist on the Tamron 150-600mm). The nice thing about the two Custom switches is that you can actually program the behavior of these switches via the Sigma dock, which is really nice and something we never see even on high-end Nikkor lenses. For example, you could fine tune the AF behavior of the lens to say prioritize on focus speed rather than accuracy or adjust the parameters of the image stabilization system and save those settings in one of the Custom switches. Turning off the switch obviously defaults the lens to standard behavior, but if you wanted to give your custom settings a go, all you have to do is switch to a custom C1 or C2 where you saved your settings and the lens changes its behavior, which is really neat.