This is an in-depth review of the Sigma 120-300mm f/2.8 DG OS HSM Sport, a high-end super-telephoto lens with a versatile zoom range and a wide constant aperture of f/2.8, designed for wildlife, sports and portrait photographers. This is the third iteration of the lens. Its predecessor, the Sigma 120-300mm f/2.8 EX DG OS APO HSM was released back in 2005 with identical optical design.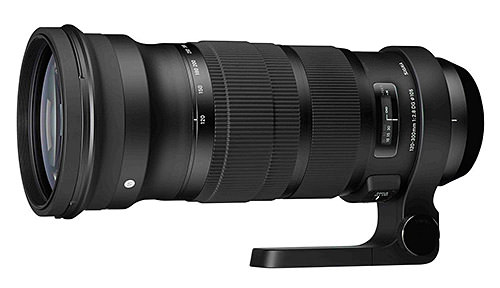 What has changed, is the exterior make and appearance of the lens (along with the tripod collar and tripod foot), the new rigorous quality control that Sigma has implemented on its new lines of high-quality lenses, and the ability to attach a USB dock for fine-tuning the autofocus operation of the lens. In this review, I will go over the technical specifications of the lens, talk about its optical features and performance with and without teleconverters, and compare it to other super telephoto lenses like Nikon 200-400mm f/4G VR and Nikon 300mm f/2.8G VR II.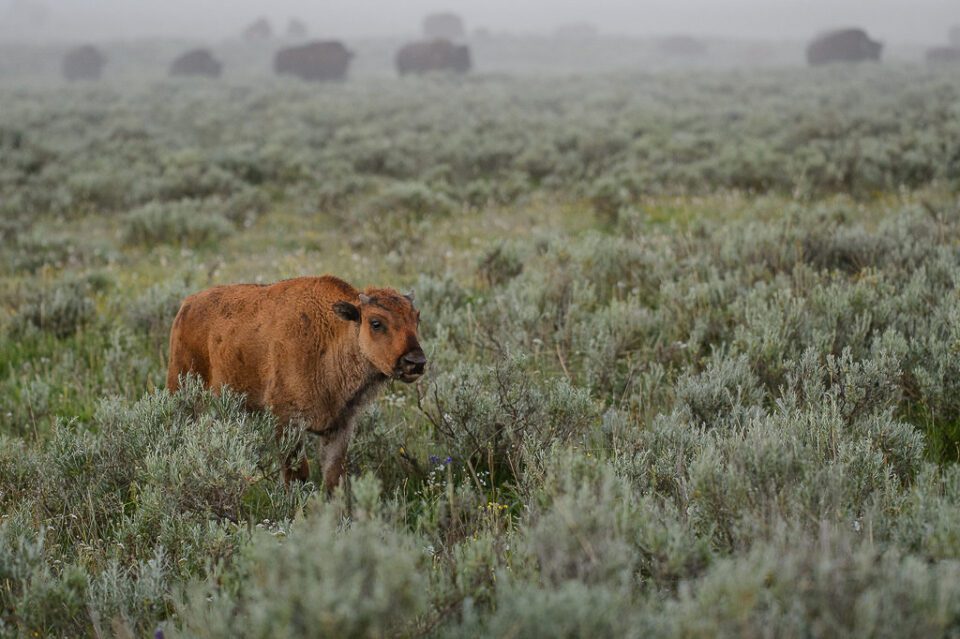 The Sigma 120-300mm f/2.8 is a very interesting lens, not only because of its versatile zoom range that is not found on any other lens on the market, but also because of its large constant aperture of f/2.8. To date, no other manufacturer has produced a comparable lens. Nikon has a 200-400mm f/4 constant aperture superzoom in its arsenal that costs $6,800 USD, while Canon offers a 200-400mm f/4 lens with a 1.4x built-in teleconverter, at a much heftier price of $11,800. Both offer more reach, but sacrifice 1 full stop of light. And once you compare them to the Sigma 120-300mm f/2.8, which becomes a 168-420mm f/4 lens with a 1.4x teleconverter, you will see why it becomes such an attractive choice for many, especially with its current market price of $3,600.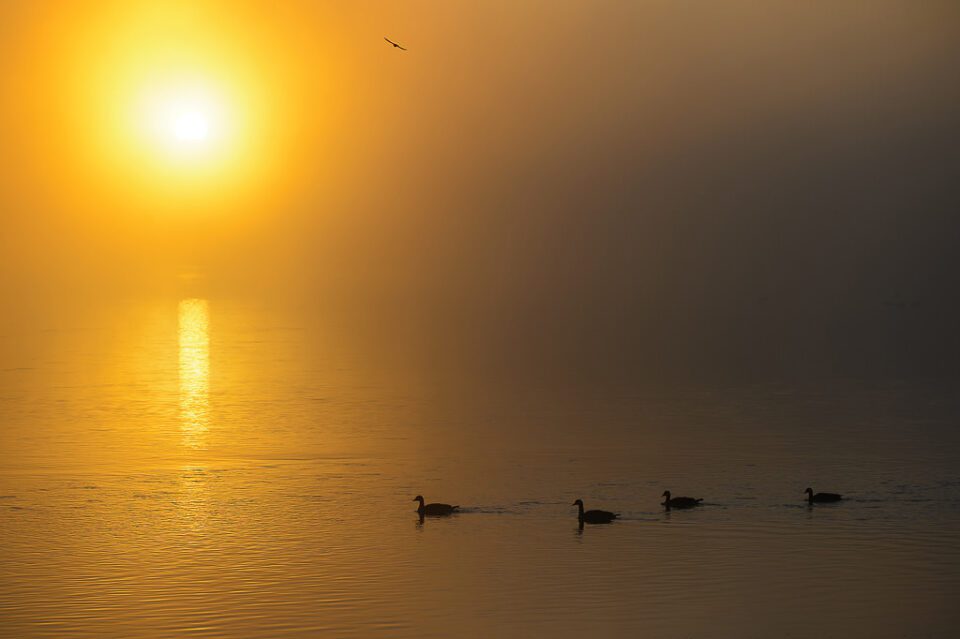 Sigma 120-300mm f/2.8 DG OS HSM Specifications
Mounts: Sigma, Nikon, Canon
Focal Length: 120-300mm
Maximum Aperture: f/2.8
Minimum Aperture f/22
Maximum Angle of View: 20.4° – 8.2°
Maximum Reproduction Ratio: 1:8.1
Lens Elements: 23
Lens Groups: 18
Image Stabilization: Yes
Diaphragm Blades: 9
Distance Information: Yes
FLD Glass Elements: 2
SLD Glass Elements: 1
Autofocus: Yes
HSM (Hyper Sonic Motor): Yes
Internal Focusing: Yes
Minimum Focus Distance: 1.50m
Focus Mode: Auto, Manual
Filter Size: 105mm
Accepts Filter Type: Screw-on
Dimensions (Approx.): 124 x 291mm
Weight (Approx.): 3.39 kg
Supplied Accessories: Lens Hood (LH1220-01) & Carrying Case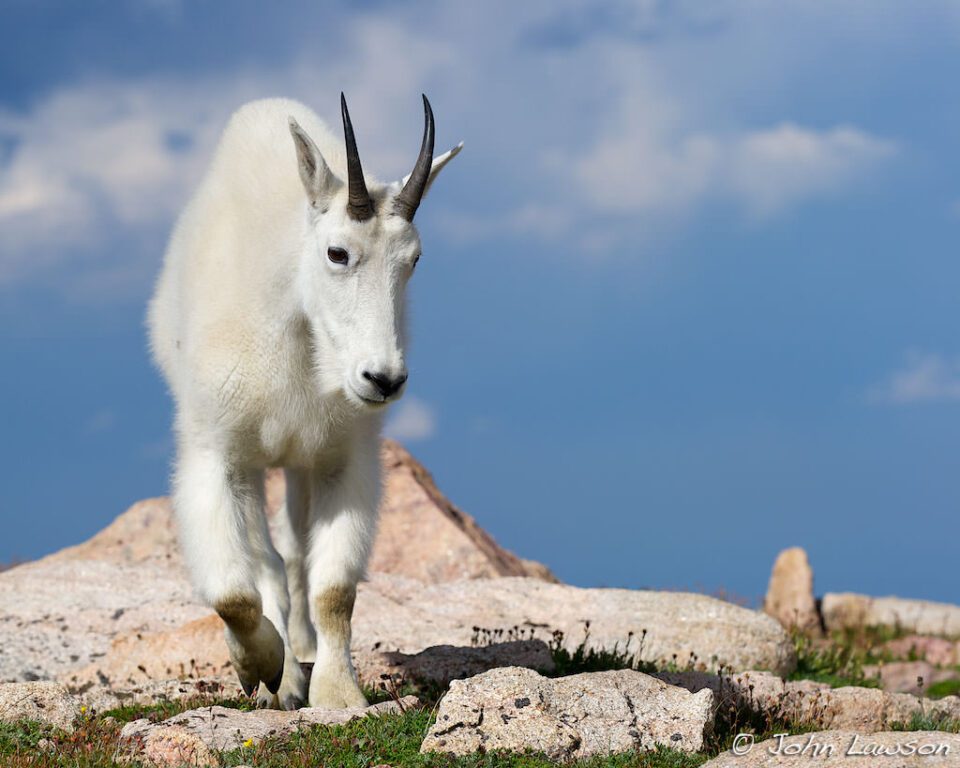 Detailed specifications for the lens, along with an MTF chart and other useful data can be found in our lens database.
Lens Handling
My number one complaint and without a doubt, the biggest issue with this lens, is its handling. After spending some time with the lens and noting handling inconveniences, I had our wildlife guru Tom Redd shoot with the lens for a couple of weeks and he provided plenty of negative feedback to me, noting the same issues that I encountered with the lens. Next, our friend John Lawson, another superb wildlife photographer right here in Denver also had a chance to play with the lens while I was busy testing his Nikon 600mm f/4G VR lens. He also hated the handling of the lens and told me a number of things that he felt were wrong with it. Below is a compilation of feedback from three different photographers.
First, if you are a Nikon shooter, you need to note that the focus and zoom rings are backwards – they are configured to rotate in the opposite direction to Nikon super-telephoto lenses. Some may regard this as a non-issue, but for a person that is used to the Nikon way, it is a problem. This will be seen as a mild annoyance for some and a critical issue for others. When shooting wildlife or sports where things are happening quickly, I can imagine a situation, where I will miss a shot because I focused in the wrong direction and by the time I corrected, the moment had passed. Despite the conveniences of autofocus systems today, AF is not always 100% reliable, so I do rely on manual focus operation quite a bit at times.
Thanks to the focus override feature of modern lenses, tweaking the focus ring while shooting has been a great convenience. And having been used to the Nikon super-telephoto lenses that all rotate the same way, it was hard to get used to rotating the focus ring in the opposite direction. And remember that this applies to the zoom ring as well. Imagine trying to capture a bird in flight or a football player running down the field. You need to pan with the subject as well as zoom to maintain correct framing. In the heat of the moment, if you zoom in the wrong direction you again have the potential to miss the shot.
Another aspect of this is the message that Sigma is sending to Nikon shooters (I doubt Canon shooters will care). Seems as though they made a decision that it is not particularly important to cater to the Nikon standard. If they wish to be taken seriously by pros and serious amateur photographers, then I wonder why they would take a shortcut like this. Obviously, it is easier and less costly to have just a single configuration, but I think it is a bad move on their part.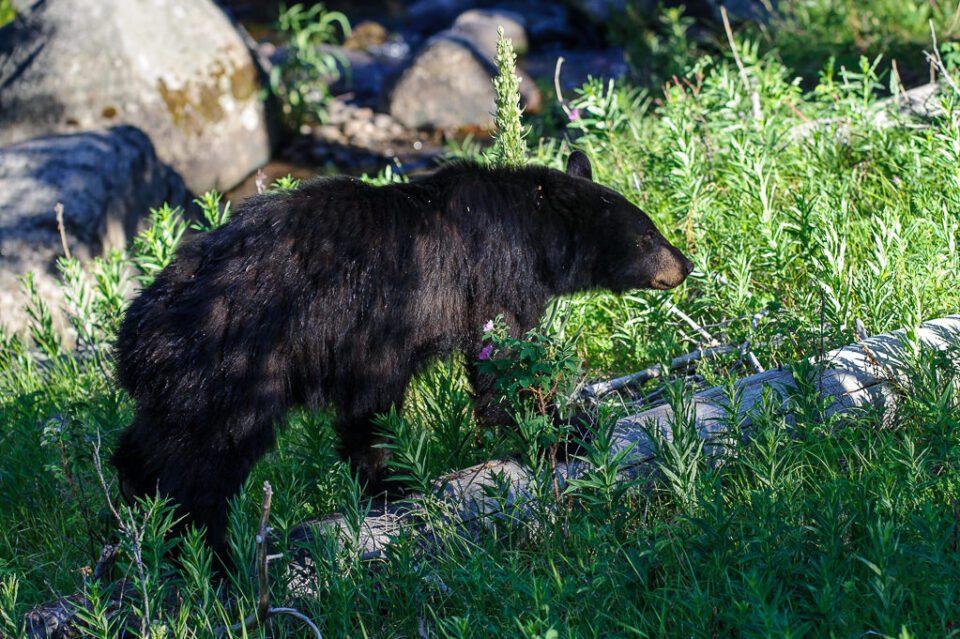 The focus and zoom rings are backwards – again. This time it's the fore-aft arrangement – zoom toward the front and focus toward the back of the lens. To me this is "wrong", although I know there is no actual right or wrong way. It's just that my other Nikkor pro zooms have the focus ring toward the front of the lens. The particular issue I encountered with this when shooting the 120-300 was that when hand-holding the lens, my left hand would cradle the lens and the palm of my hand would naturally rest against the focus ring.
With the full-time manual focus override, I found I was inadvertently shifting focus with my palm and fighting against my attempts to autofocus. This happened mostly when operating the zoom ring, because my hand would rotate in relation to the lens barrel which resulted in rotation of the focus ring. This is a case of the weight of the lens working against you indirectly. Because there is a lot of mass to support (more on this below), it feels like you really need to use your whole hand for support rather than just half your hand or perhaps just your fingers. On a positive note, the focus ring is very smooth to rotate and the zoom ring felt a little stiff at first, but got better overtime. Just like on Nikkor lenses, once you reach close or far limits, the focus ring will continue to rotate. The zoom ring, on the other hand, has a hard stop at both 120mm and 300mm, which is consistent with what you see on the Nikon 200-400mm f/4G VR.
Another issue is that the mass of the lens shifts when zooming. Every time I mount a lens on my Gimbal head I balance it by adjusting the fore/aft position of the lens foot in the clamp. This means that when my hands are off the lens and camera, it is self-centering (if the tilt adjustment knob is loose). What I noticed with the Sigma 120-300 f/2.8, is that if I centered the lens when zoomed to 300 and then zoomed out to 120, the balance shifted to the front of the lens causing it to pitch downward.
And of course, the opposite happens if you balance at 120 and then zoom to 300. It makes sense that it would do that, since the optical elements inside the lens shift, but it is definitely very annoying. I noticed this when I was out in the field shooting and was scratching my head wondering how it was that I had never noticed this problem with my Nikon 200-400 f/4G VR. I tested it when I got home and the reason I hadn't noticed it with the 200-400, is because the problem does not exist with that lens. It remains balanced through the full zoom range. Did Nikon just get lucky with their design or did they take deliberate steps to avoid this issue? Who knows? But I'd be willing to bet the new Canon 200-400 also does not have this problem.
The lens collar is a nightmare to use – rotation is anything but smooth. Shifting from horizontal to vertical was quite painful, especially when compared to Nikkor super teles. Additionally, while it is a nice feature that the collar/foot assembly can be removed (Nikon 200-400 cannot be removed), it cannot be done with a body attached, which significantly diminishes the convenience of that feature. And because the rotation of the collar is related to the removal of the collar, I was constantly worried about it coming off while shooting and shifting between horizontal and vertical orientation, although that was possibly just down to paranoia and unfamiliarity on my part.
If I owned this lens, I would be looking to RRS or Kirk to manufacture a replacement collar to remedy these issues. Speaking of the tripod foot, why couldn't Sigma keep the tripod foot from the old 120-300mm lens? That one had the same foot as the Sigma 50-500mm, which has a slight angle/tilt on the bottom of the foot, allowing to be mounted on an Arca-Swiss head. It is not a very secure mount, but if you do it tight enough, it can work out OK. The new tripod foot is very thick and big in comparison, so the only way to attach it to Arca-Swiss is to either use a long adapter, or replace the foot completely. Personally, I would do the latter.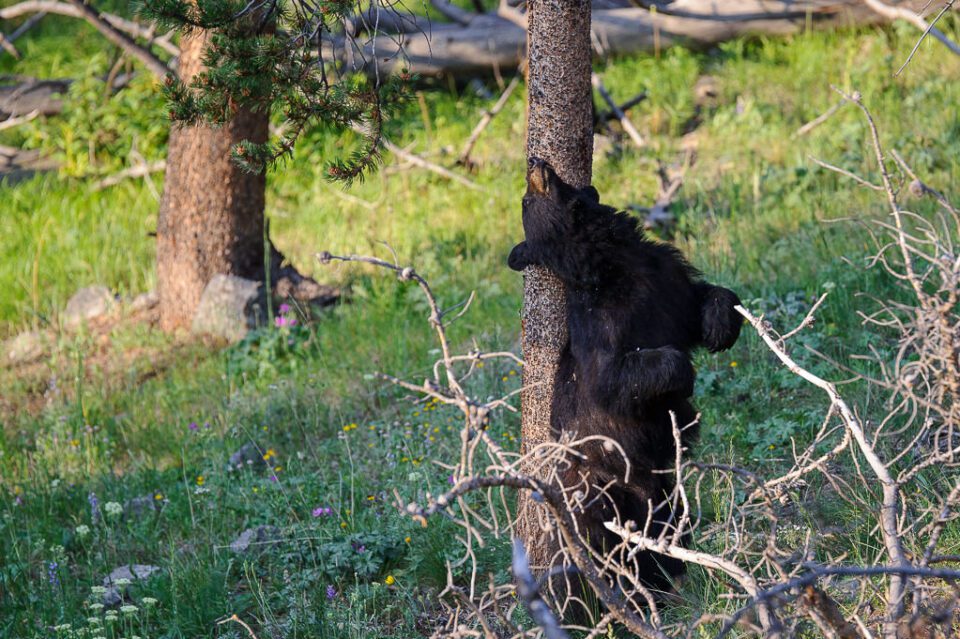 And although the hood is made of a special Thermally Stable Composite material, judging by its weight, it feels like it is no different than metal. Sure it looks and feels nice, but the lens itself is already weighty, so why add to that with such a heavy hood? Nikon makes all hoods for its high-end lenses out of carbon fiber, which is very sturdy and feels like nothing in comparison. I also think that the attachment/removal of the hood is unnecessarily complicated – you have to align the hood to a particular part of the lens in order to be able to attach it. In comparison, Nikon telephoto hoods go on in any orientation – simple and functional.
Another complaint is the lens cap and the filter thread the cap attaches to. While it is nice to have a lens cap right on the front of the lens barrel, attaching the cap with the hood on is a pain. It was such an annoyance for me, that I simply removed the cap after a couple of failed attempts. And why on earth design a lens with a 105mm filter thread? Even the cheapest polarizing filter (which happens to be from Sigma) will cost $150 and if you want a really good one, you will have to invest several hundred more. Nikon and Canon came up with a much better way, which is to use "slip-in" / "drop-in" filters that mount easily, don't add to the weight and cost very little.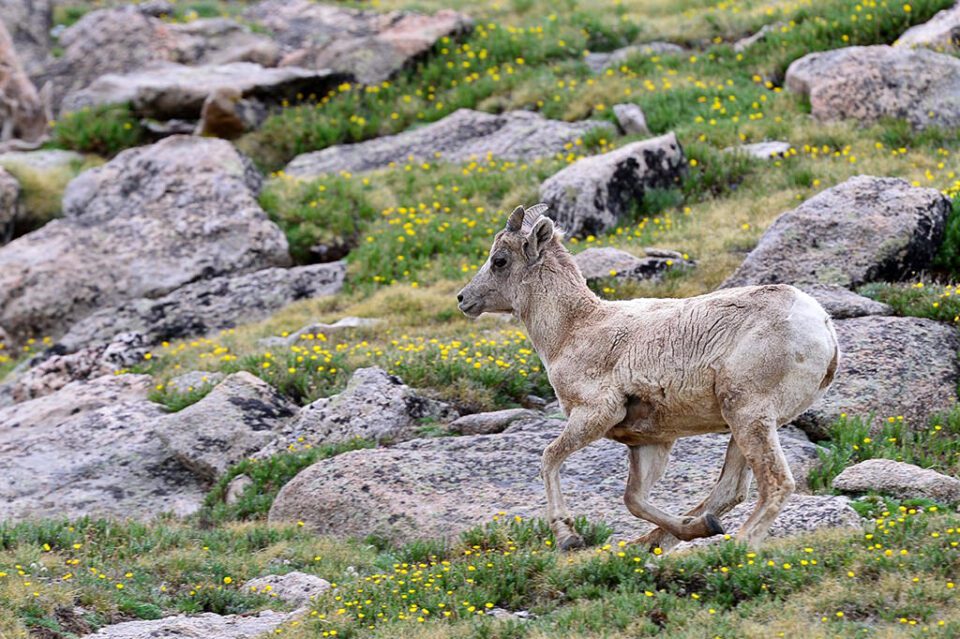 Let's talk about the weight issue now. At 3.39 kilos, this is not a light lens. And it is expected, given its fast aperture of f/2.8. The Nikon 400mm f/2.8G VR is also a monster of a lens for that very reason. However, this is no 400mm and the lens barrel is nowhere as long in comparison. So the central issue with the weight is the fact that the lens is too heavy for its compact size. I have shot with the 500mm f/4G VR quite a bit (which in my opinion is the best hand-holdable Nikkor super-telephoto) and while it is a slightly heavier lens (by about 500 grams), it is much easier to hand-hold.
Not all is bad though. The all-metal lens barrel is surely impressive, making it feel like you are shooting a pro lens. There are a number of useful switches on the side of the lens for additional tweaking. Aside from the typical autofocus / manual focus switch, there is a very useful focus limiter switch that allows going from full rotation to 10m-∞, and from close focus to 10m for macro shots, which is great (the 120-300mm f/2.8 EX DG HSM did not have one). There is a separate switch for setting two different optical stabilization modes like OS 1 and OS 2 (more on image stabilization below).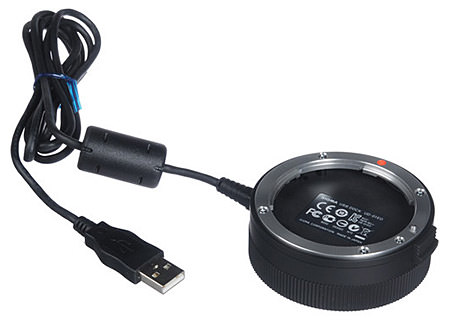 The last switch is for Custom modes that can be tweaked by a USB dock. The USB dock is a new feature that Sigma is only offering with its new lines of Art, Sport and Contemporary lenses (the 120-300mm is in the Sport category). This dock allows for a number of things, including performing firmware upgrades, calibrating autofocus behavior and setting custom settings. In the case of the Sigma 120-300mm, there are two separate programmable custom modes.
Basically, you can create a custom profile with different autofocus speed settings (speed vs accuracy priority), optical stabilization and focus limiter. For example, you could set the first Custom switch for fast autofocus, no optical stabilization and focus limiter set to 10m to infinity for photographing fast action at very fast shutter speeds, while the second switch can be programmed for more accurate autofocus, OS and a full range of focusing for other situations. This is great and something very unique to Sigma – neither Nikon, nor Canon allow this much customization on their lines of lenses.
As for weather sealing, it is also nice that Sigma is finally including a rubber gasket at the lens mount to prevent dust from entering the camera body and the lens. The gasket is pretty short though, so I hope Sigma will make it a tad longer in the future, similar to what Nikon does to make it more useful. The lens barrel itself is nicely made and will take on some beating and weather abuse. I am not sure if it will withstand a lot of rain, but I have used it in light rain without any problems. I believe this is one of the first Sigma lenses to get weather sealing (along with the new 12-24mm and 150mm f/2.8 macro lenses).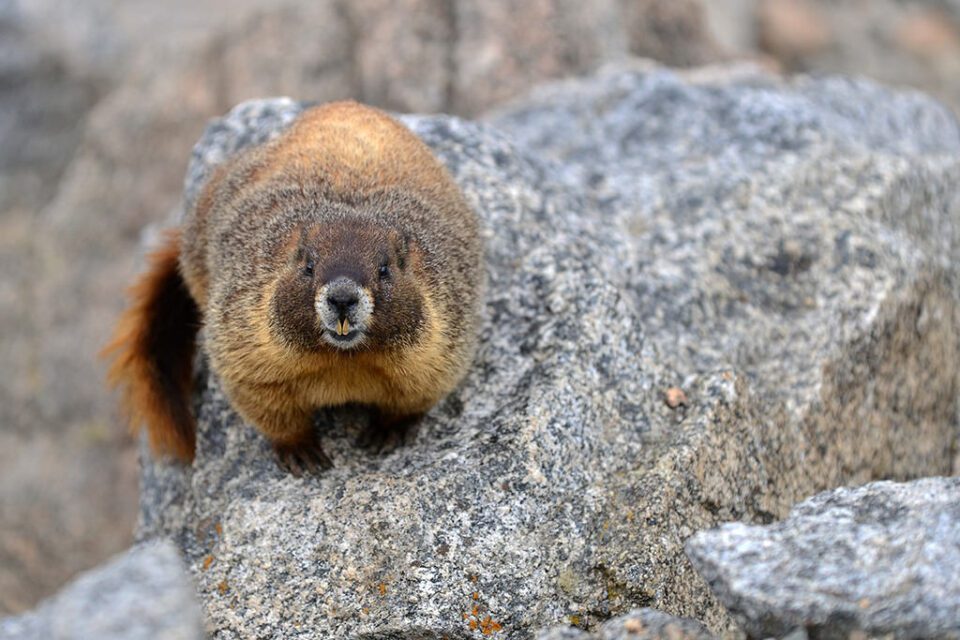 Focus Breathing
Unfortunately, due to the optical design of this lens, it suffers from focus breathing. When focused at a target about 20 feet away at 300mm, the lens is about 5 feet shorter than the Nikon 300mm f/2.8G VR II. That's a pretty big difference in reach, I would say roughly equivalent to 80-100mm of focal length loss at close distances. Not an issue for shooting distant subjects, but definitely worth considering for photographing at shorter ranges.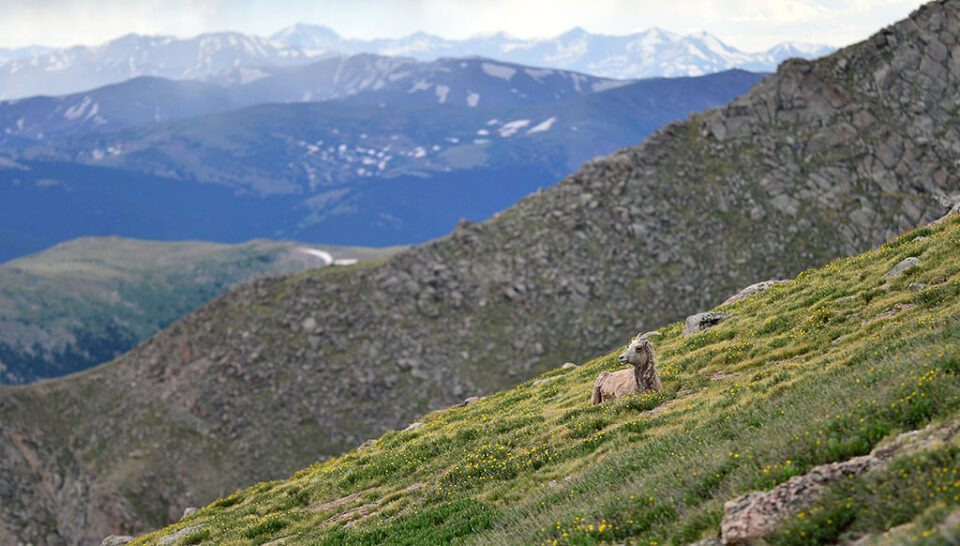 Autofocus Speed and Accuracy
In its normal autofocus mode, the Sigma 120-300mm f/2.8 is rather slow in terms of autofocus when compared to the Nikkor super telephoto lenses. That's because Sigma by default uses accuracy priority, which negatively affects the AF speed, but greatly increases the accuracy. You can change this behavior with a USB dock and set one of the custom modes on the lens to speed priority, in which case the speed of the lens will greatly increase, but the accuracy will drop. For this review, I did not bother with customizing the focus behavior, since I did not want to compromise the accuracy. While autofocus speed was indeed not impressive, the AF accuracy seemed to be quite good, even with Sigma's 1.4x and 2.0x teleconverters attached. Interestingly, the lens did not hunt a lot with the 2.0x teleconverter attached, even in low light situations.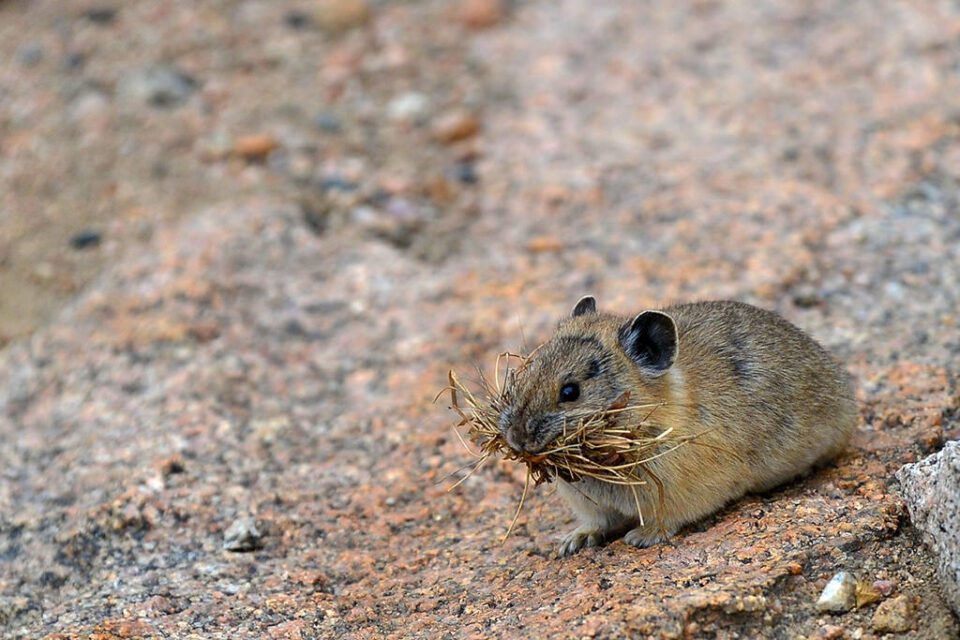 The Hypersonic Motor (HSM) on the lens is very quiet – you almost cannot hear the lens acquiring focus. I am so used to Nikon's not-so-silent Silent Wave Motor, that at first I thought that autofocus was not working. Sigma definitely did a good job there. The first versions of the Sigma 120-300mm were much worse in terms of autofocus speed and accuracy, so there is definitely plenty of improvement in that area. The speed seems to be the bottleneck, especially for very fast action and quick AF changes. If you have used professional Nikkor lenses in the past, you will surely notice the difference in AF acquisition speed. Once the subject is locked though, the tracking ability of the lens is excellent. If you are planning to use the lens for birding, I would seriously consider programming one of the custom switches for speed priority and experiment with it.