I used to have a wooden tripod. It was not as bad as it sounds — other photographers were always fascinated by the design, and it was sturdier than you might expect. Unfortunately, despite weighing 4.2 pounds, it had a maximum height of just three feet. Plus, it was bulky. I brought this tripod along on a hiking trip, thinking that these problems wouldn't be too bad. I was wrong. It was too big to sit well on my backpack, and its weight started to bother me on long hikes. I researched my other options, and carbon fiber tripods began to come up in my searches. I wanted the best possible weight-to-stability ratio, so I knew that I needed to save some money.
Through the course of my research, the tripod brand Really Right Stuff (RRS) began to emerge as the one of the "best" tripod manufacturers. I already had the BH-40 ballhead, which I was quite happy with, so I began to save up. I ultimately ordered the Really Right Stuff TQC-14, a top-of-the line travel tripod.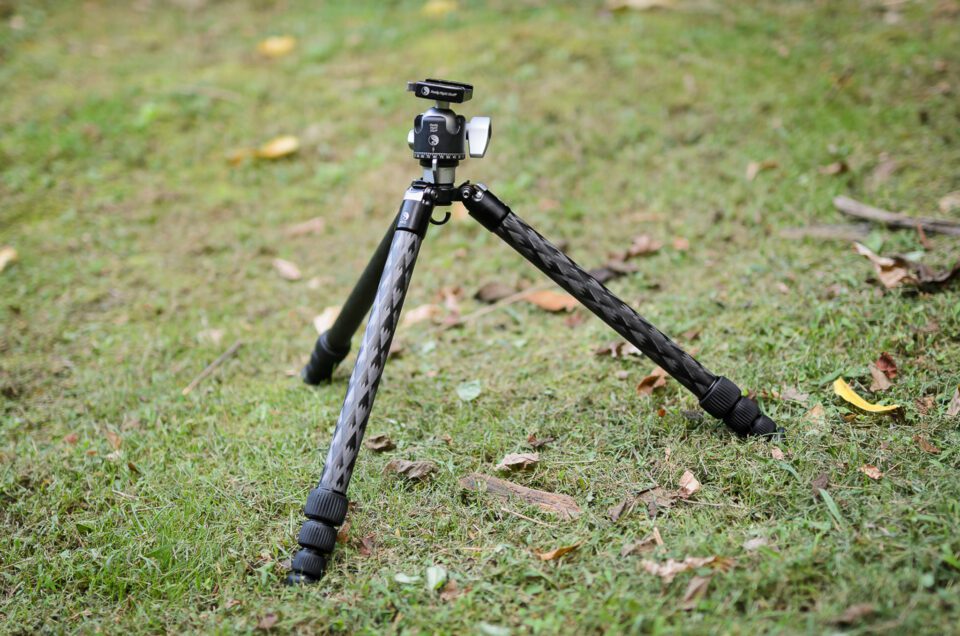 1) Specifications
Weight (with center column): 2.7 pounds, 1.2 kilograms
Weight (center column removed): 2.5 pounds, 1.1 kilograms
Maximum height (with center column): 59 inches, 1.5 meters
Maximum height (no center column): 48 inches, 1.2 meters
Lowest height (with center column): 14.3 inches, 36 centimeters
Lowest height (no center column): 3.3 inches, 8 centimeters
Length folded: 17.7 inches, 45 centimeters
Weight Capacity: RRS claims that it can support 25 pounds (11.3 kg), but I'm sure that it could hold ten times that without slipping. I hung from it for a few seconds, and it didn't move. These numbers are arbitrary anyway.
Recommended lenses: According to RRS, you can use this tripod with up to a 500mm f/4 lens, but it's better for 300mm f/4 lenses, 70-200mm f/2.8 lenses, and smaller.
Leg angles: 25, 55, and 85 degrees.
Top tube diameter: 1.13 inches (28.7mm)
Bottom tube diameter: 0.65 inches (16.5mm)
Price: $850 new, and almost impossible to find anywhere used.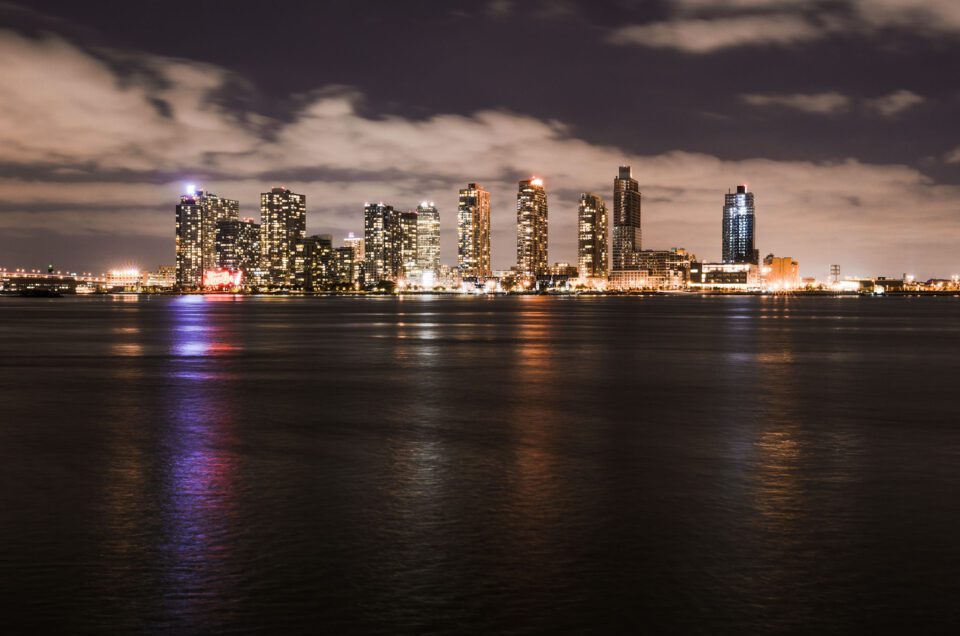 2) Why This One?
As you can see, the TQC-14 has some pretty impressive specifications. Given its small folded length and light weight, it can hold more weight than you would expect. Since I tend to use my tripod after a long hike, I want the best stability possible at the lowest total weight.
My wooden tripod (the Berlebach 703 Report) weighed me down to the point that I refused to carry it on hikes more than a few miles long. It wasn't a bad tripod, and, for $250, I would be surprised if there is a sturdier one. But, at 4.2 pounds (plus a one-pound tripod head), it was past the threshold of comfort for hiking long distances. Not to mention that it took up a tremendous amount of space for its short maximum length of just 39 inches. All of this is without bringing up its cumbersome locking knobs and thin feet, which made it irritating to use. These issues led me to go without a tripod during what turned out to be one of the best hikes I have ever taken.
Not wanting to get caught up in the same mess in the future, I knew I needed to replace my tripod. So, why would I go for such an expensive tripod? Would a cheaper one not be able to provide the same benefits, but still leave me money for other equipment?
Truthfully, a cheaper tripod would probably give me sharp shots in many situations. Especially if it weren't windy, or if I didn't extend the tripod completely, or if I weren't shooting from the ocean. Then I realized that, with the lenses I use, the biggest detriment to the image quality of my prints is camera shake. I needed the sturdiest tripod possible, so that I could print a photo 24×36 inches even if the tripod was in a stream at the time of exposure. The reputation of Really Right Stuff is unmatched, which made my decision easier.
I need a sturdy tripod for my prints, and a four-pound tripod is too heavy for some of the hikes that I do. As such, I believe that my decision for the RRS TQC-14 was well-justified. I believe that it is possible to get sturdier tripods if you use telephotos constantly, and you can get lighter tripods for bare-bones heights. To some extent, if you don't have to carry your tripod far, there are better options available. But I don't believe that there is any better hiking tripod on the market than the TQC-14.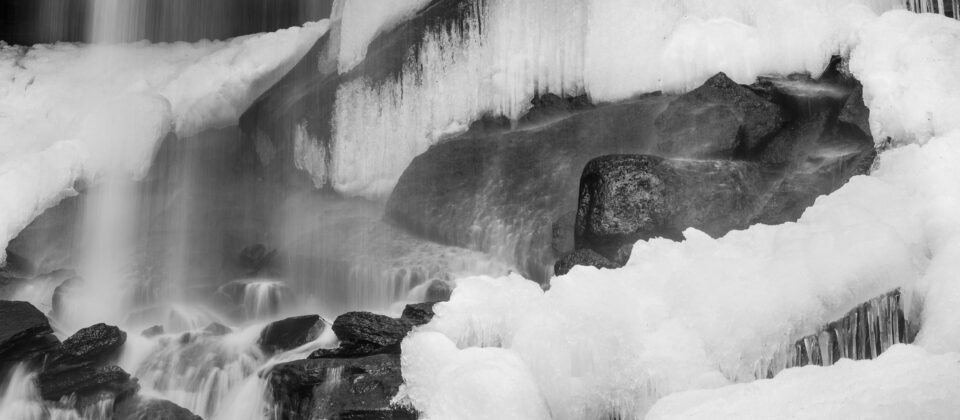 3) Comparisons
I decided on Really Right Stuff as a brand before I chose the specific tripod that I wanted from their lineup. Initially, I had my mind on the TVC-24, a slightly larger model. It weighs 3.2 pounds (no center column) and has thicker leg sections that add stability. After spending a lot of time with the TQC-14, I have come to the conclusion that I would have been equally happy with the TVC-24. I would choose between the two based upon the head that you are using — if you have a lightweight ballhead (like the RRS BH-30), I would recommend the lighter TQC-14. If you have a larger ballhead, you would probably prefer the heavier tripod. (Note that I actually use the BH-40 on my TQC-14, so these are just generalizations.)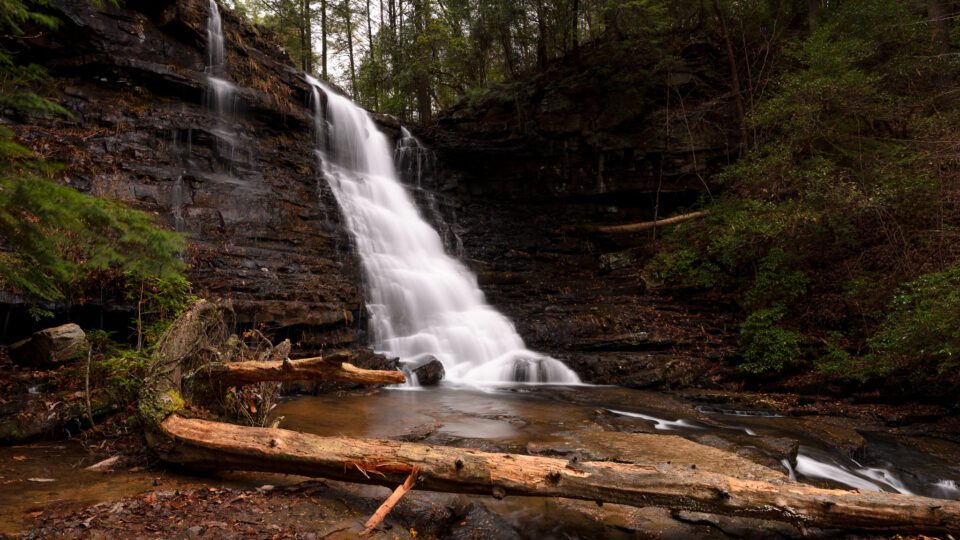 4) Practicalities
I have found a few details about the tripod that are worth keeping in mind while you use one. Personally, never having used twist locks before, I found them fantastic. I found it tough to remember which way to turn the locks initially, but it's now second nature. Also, I can say confidently that, when both are at three feet tall, the TQC-14 is comparable in stability to my old Berlebach, despite being much smaller. The TQC-14 tripod is a bit more prone to vibration at its maximum height, but at this point it is about a foot taller anyway.
When all the leg sections of the TQC-14 are retracted, I don't think that it is possible to get a sturdier tripod. This remains true when I have extended one of the three leg sections. Even with my longest lens (105mm) at maximum magnification in live view, I can flick the leg of the tripod without the image on screen moving for more than a fraction of a second. With all the leg sections extended, it takes about 1.5 seconds for the image to settle. Not really something to worry about.
Another important thing to mention is the center column, which comes with the tripod. I am generally against center columns, but this one made me reconsider — at 0.2 pounds, its weight is all but negligible, and it is supposed to be sturdy enough to use without much vibration. Still, I eventually decided to remove the center column. Why?
I find that, especially on hills, center columns restrict my ability to lower the camera how I want. As the specifications show, the center column makes it impossible to lower the camera below 14.3 inches, which is actually taller than my miniature tripod's tallest height. I tend to use a low angle more than a high angle, so I decided that I would rather give up a foot of maximum height in exchange for the ability to go about a foot lower when I need to do so. Truthfully, I haven't encountered a situation that made me regret my decision.
To remove the center column, follow the instructions that come with the tripod. Even with these instructions, it took me a while to get the tripod back together after I removed the center column. Not a huge deal, and I'd imagine that it's possible to get quicker with practice, but don't count on being able to take the column on and off quickly in the field.
On that same note, I didn't do any practical testing with the quick column, but I believe that it lives up to its reputation of being completely usable if it's not too windy. It's not necessary for my uses, but I can see how it would be a useful feature for other people.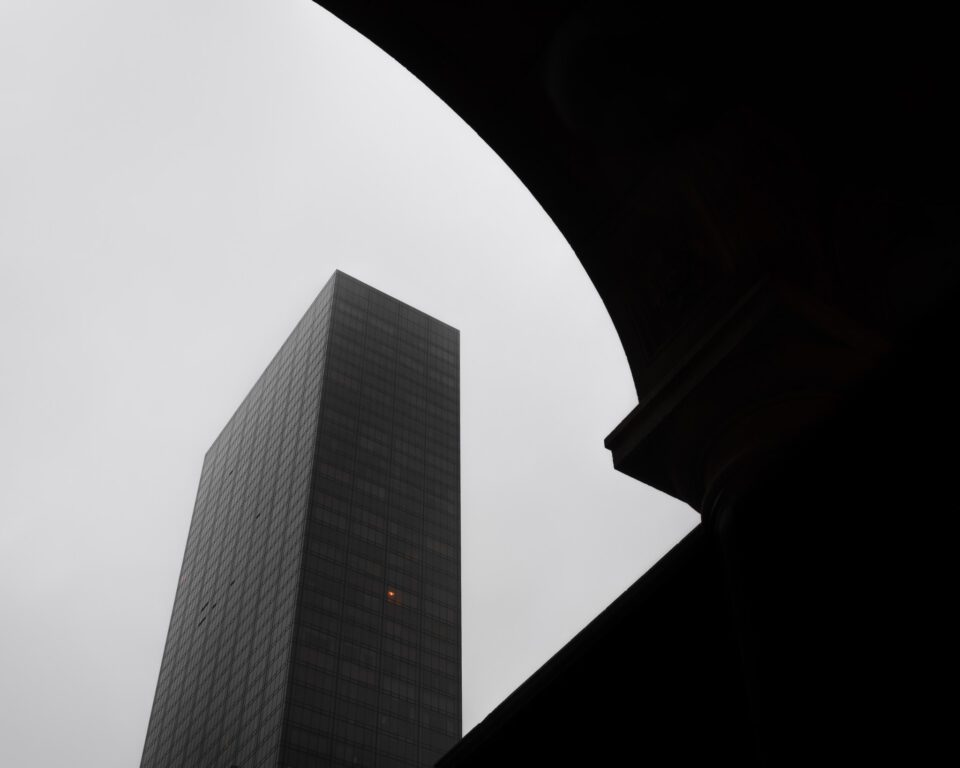 5) Features
Besides its stability, I think that my favorite feature of the TQC-14 is its twist-lock system. On every other tripod I have ever used, I have found the leg locks frustrating or hard to use. With the TQC-14, I can twist all the leg sections at the same time, and it only takes about a quarter turn to unlock all the legs. Plus, like the rest of the tripod, the twist-locks are extremely well-made.
Another, more subtle feature of the TQC-14 is also nice: when the legs fold back up, they don't hit each other. Instead, the legs come to a stop at exactly a 90 degree angle, about a centimeter before they touch the others. This is nice because it lets you close the tripod without worrying that two of the legs will crush your fingers when you close them.
If you ever take your tripod into wet, muddy, or sandy areas, you will appreciate how easy it is to clean. To take apart a section, you just unscrew the twist-locks a few turns, and then the leg slides out completely. Rinse it with water and a towel, and re-apply grease if you wiped off some. It goes back together exactly the same way. For a traveling photographer, it could not be easier to maintain this tripod. RRS has a guide online to make it easier, which is also nice.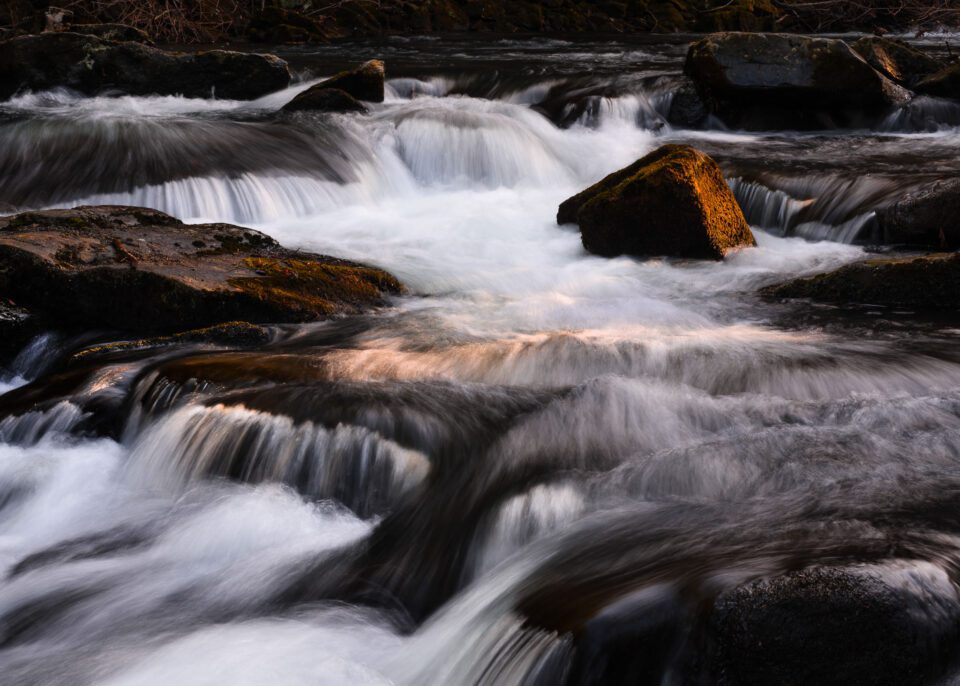 Like most high-end tripods, the TQC-14 allows you to switch out the tripod's feet without resorting to power tools. I bought the spike feet from RRS, which makes it easier to secure the tripod in sand or mud.
One of my favorite features of the TQC-14 is how easy it is to position its legs at different angles. Most tripods have awkwardly small buttons that you have to push and hold, which is fairly slow to use. The TQC-14, though, has a large metal slider (almost like a switch) that you pull from the top of the legs. Once you pull the slider out, you can position the leg at any of the three angles (25, 55, and 85 degrees). The slider snaps back into place with a light tap, locking the legs again.
Lastly, I applaud Really Right Stuff for including a thread-locking product with the tripod, along with the hex keys that tighten the tripod's various joints. It goes to show that RRS cares that the customer can maintain the tripod's condition, something that most tripod companies don't bother to consider. This focus on the customer is one of the main reasons that I chose RRS over another high-end brand of tripods.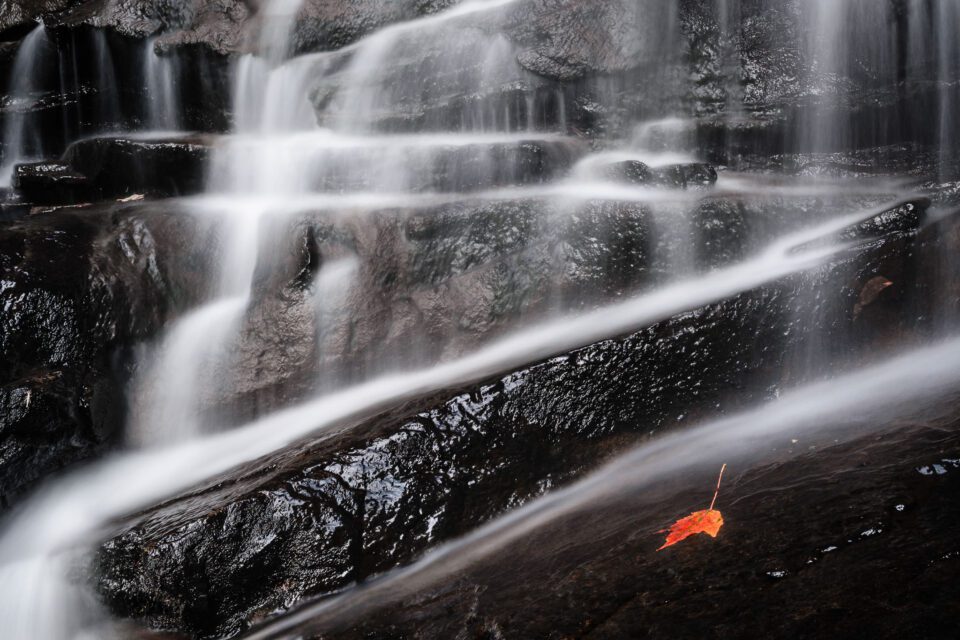 6) Issues
There are two minor problems with this tripod, from my experience. Actually, they are more like suggestions for the TQC-14 Mark II than actual issues.
First, I wish that the butterfly knob (the one-inch piece of aluminum between the tripod head and the legs) could be removable along with the center column. This would make the tripod a bit shorter for those of us trying to save as much space as possible. Also, this knob can hit the lever on Really Right Stuff's BH-40 ballhead (only the older version of the head, though).
Second, I wish that the second angle on the tripod were 45 degrees instead of 55 degrees. The other two angle settings (25 and 85 degrees) are fine, but the 55 degree setting is just wide enough that it has a bit of bounce if a strong force (or a heavy lens) is applied to the top. Plus, 45 degrees is theoretically the most stable angle for a brace, although this is probably insignificant. Granted, I have no idea what design considerations went into the TQC-14, so perhaps it is impossible to design the tripod to work at 45 degrees anyway.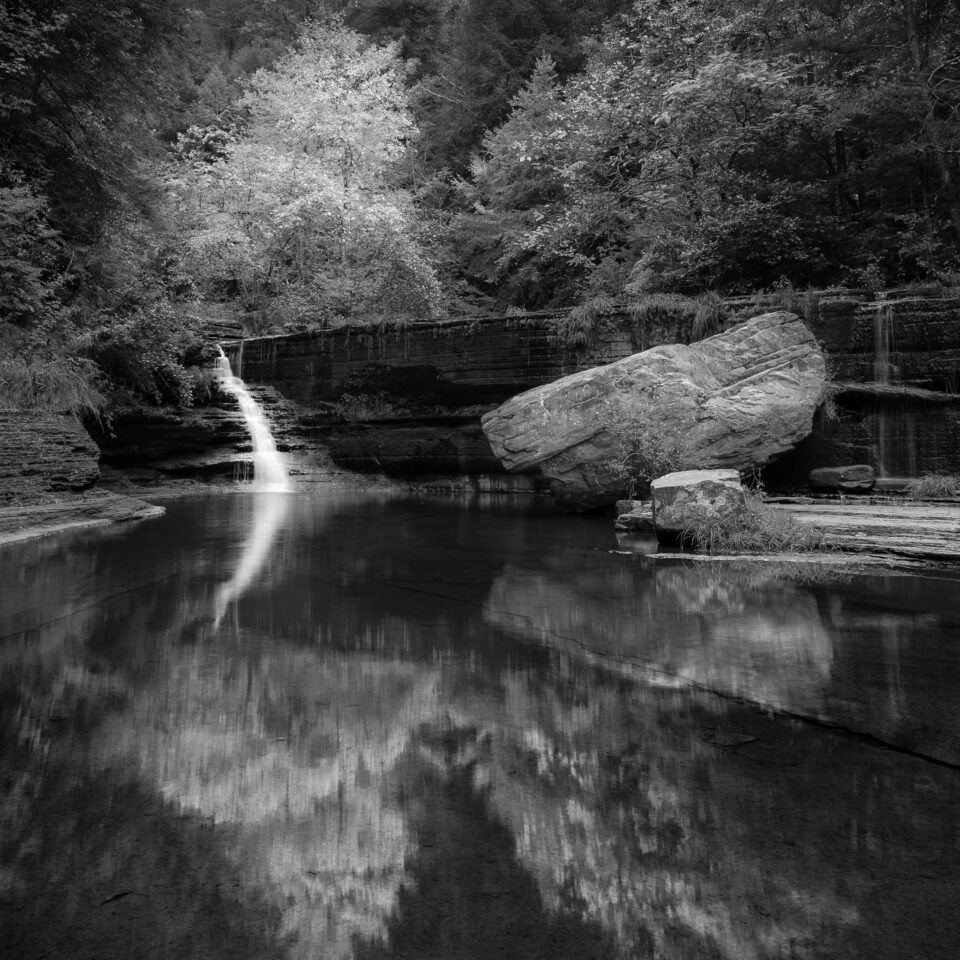 7) Recommendations
The TQC-14 is extremely stable for its weight, but it isn't always the perfect platform. If it is extremely windy, or if you are photographing from a stream, there may be slight blur in telephoto images. This improves vastly with fewer leg sections extended, though. Here is how I use my TQC-14:
With my 105mm telephoto, I am wary of extending the tripod to its maximum height in anything more than a light wind. I try not to extend that section at all, actually. Luckily, there are very few situations that necessitate using a telephoto at a four-foot height rather than a three-foot height. When I use the tripod in heavy wind or a stream, I try not to extend either of the bottom two sections.
With my 50mm lens, I tend to avoid extending the bottom section if it is very windy. I have never seen any vibration once I collapse the bottom section, no matter how windy.
With my 24mm lens, I have never seen any blur under any conditions. If it is super windy, or if I am in a strong stream, I may collapse the bottom section just for peace of mind.
I have not tested any of RRS's heavier tripods, so it is possible that they would be better in these situations. Still, the TQC-14 is fantastic, even with a telephoto — if it's super windy, I just know that I have to lower the tripod.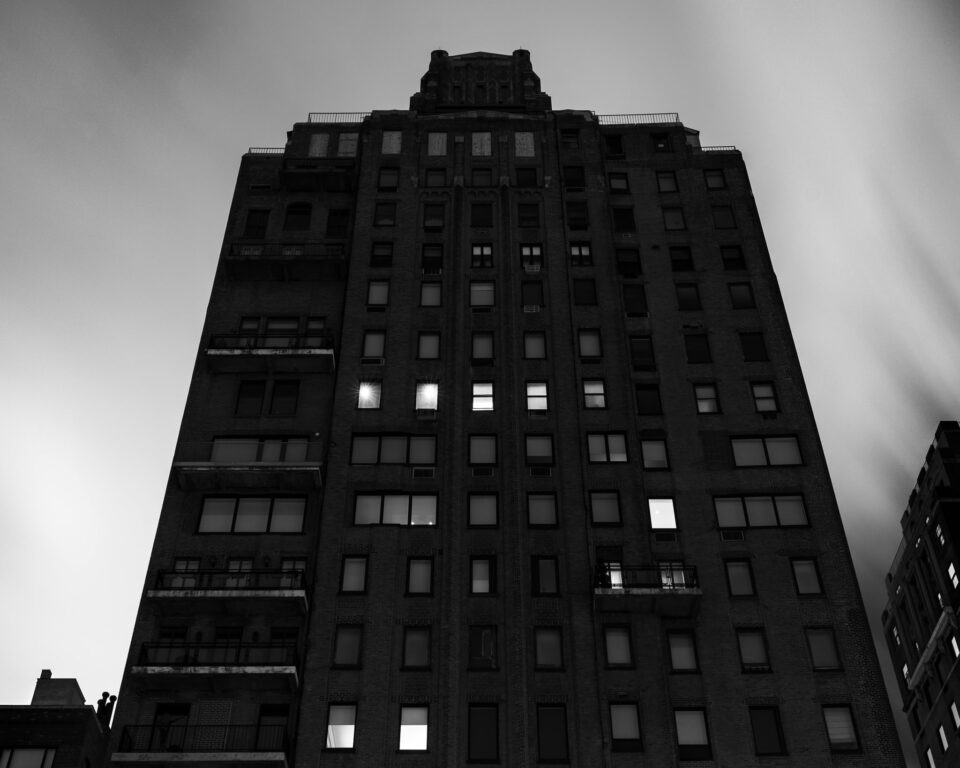 If you are considering a different RRS tripod, such as the TVC-24, it all comes down to how much you shoot with the tripod at its full height. If a tripod's stability is based on its weight-to-height ratio, the TVC-24 is about as stable at full height as the TQC-14 is with its bottom section retracted. (With the 3.2 pound TVC-24, the ratio is one pound per fifteen inches at four feet tall. With the 2.5 pound TQC-14, that ratio is one pound per fifteen inches at three feet tall.)
Is this difference worth 3/4 pound to you? For those of you who don't hike much, the answer is probably yes. If you do hike a lot, the weight difference may be significant. Do you hike with your camera more, or do you shoot more in windy conditions? You can't go wrong with either the TQC-14 or the TVC-24, but each has its strengths.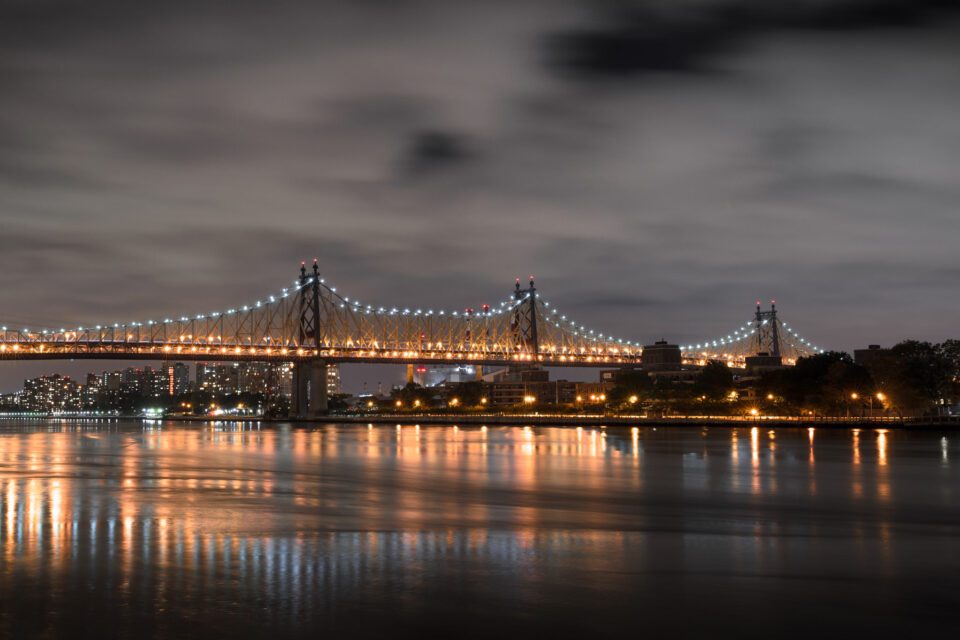 8) Conclusion
I believe that the RRS TQC-14 is the traveling photographer's dream tripod. At this weight and height, I cannot see how there could be a more stable tripod on the market, and I know that there isn't one that is more well-built.
Really Right Stuff is one of the few companies which I would always recommend buying new equipment, as opposed to searching for something on the used market. Their customer service is amazing, of course, but I also have heard that they silently improve the design of their tripods over time. If you want to know that you have the most current version, buying direct is a must. Plus, no one sells these tripods on the used market in the first place.
The TQC-14 is light enough that it's easy to carry all day, and it's so well-constructed that I actually enjoy carrying it. If I always have a tripod with me, that could be the difference between ISO 100 and ISO 800, or f/11 and f/4. Either way, for landscape images especially, carrying a tripod makes it possible to print images at a far higher quality than you otherwise could.
As the photos from this article demonstrate, I have brought the TQC-14 places where I would not bring anything larger. I carried it around in a bag during my trip to New York City, and I ultimately took photos that would have been impossible otherwise. If you hike long distances with your equipment and you don't use a massive telephoto lens, there is perhaps no better tripod in the world.
You can purchase the TQC-14 from our trusted partner B&H Photo Video.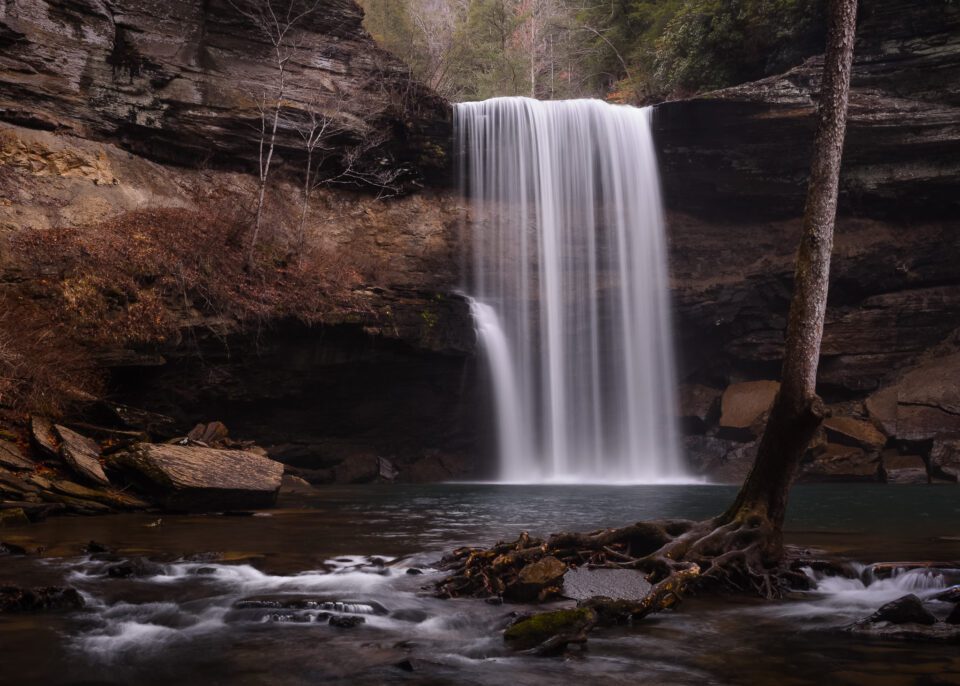 Auto Draft
Features

Build Quality

Handling

Value

Size and Weight

Ease of Use

Speed and Performance

Stability
Photography Life Overall Rating