While testing out the Profoto B1 500 flash head, I also had a chance to use one of my favorite light modifiers, a 3 foot octabox (also known as "octa softbox", "octabank" or just "octa"), known as "3′ RFi Octa Softbox" by Profoto. Although Profoto carries a wide array of light modifiers and accessories in its arsenal of lighting equipment, I specifically wanted to get a smaller octa for outdoors photography. The primary reason was portability without compromising too much on the size. As you may already know, the larger the source of light in flash photography, the softer it is on the subject. The 5 and 7 foot octas were just too big and the smaller rectangular softboxes were too small for my taste. Quality-wise, both octaboxes and softboxes produce equally good quality light – the only difference is catchlight. I prefer to have more round catchlight in my subject's eyes, rather than a square, so I prefer using octaboxes, umbrellas, parabolic softboxes and beauty dishes for that reason.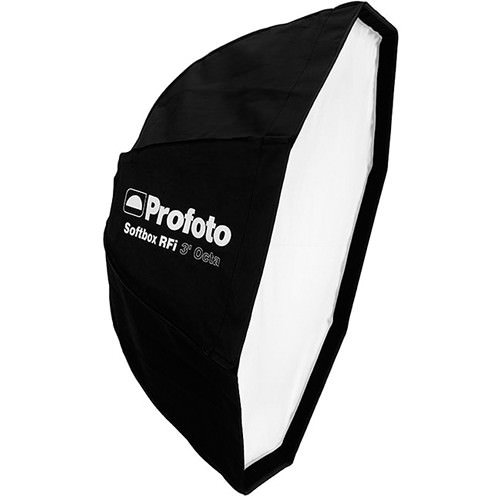 Let's take a closer look at this 3′ Octabox and see what it has to offer.
1) Specifications
Not much to list under specifications:
Size: 36″ (90 cm)
Shape: Octagonal
Compatibility: All Profoto lamp heads, other brands with optional adapters
Removable Front Face: Yes
Removable Interior Baffle: Yes
Accepts Grids: Yes
Requires Speed Ring: Yes
Guide Number: With both diffusers at 2,400W/s output: f/32.8 @ 6.5′ (2.0 m), ISO 100; With front diffuser only at 2,400W/s output: f/45 @ 6.5′ (2.0 m), ISO 100
Dimensions: Diameter: 36″ (90 cm), Depth: 15.7″ (40 cm)
Weight: 3.5 lb (1.6 kg)
At 1.6 kg, it is not a super lightweight modifier, but that's because of its high quality fabrics and metal rods that are supposed to last for many years. As with other high-quality light modifiers, you can get many different types of adapters that can be used with most other heads on the market.
2) Packaging, Assembly and Build Quality
Profoto does a really good job with packaging its gear. The Profoto 3′ RFi Octa arrived in a large white box, which had a nice carrying bag along with the octabox components. As with most others, the octabox comes with 4 different components: the main octa fabric with silver inner reflection surface, 8 metal rods, an internal diffuser and a front diffuser. I have used some low-quality Chinese knock-off modifiers before ended up tearing apart after a couple of uses. This octa is very similar to my Elinchrom 53″ Midi Octa – all components are of very high quality that will last for years to come. I have owned my Elinchrom Octa for about 5 years now and it is still as good as new, so I would not expect the Profoto RFi to be any worse.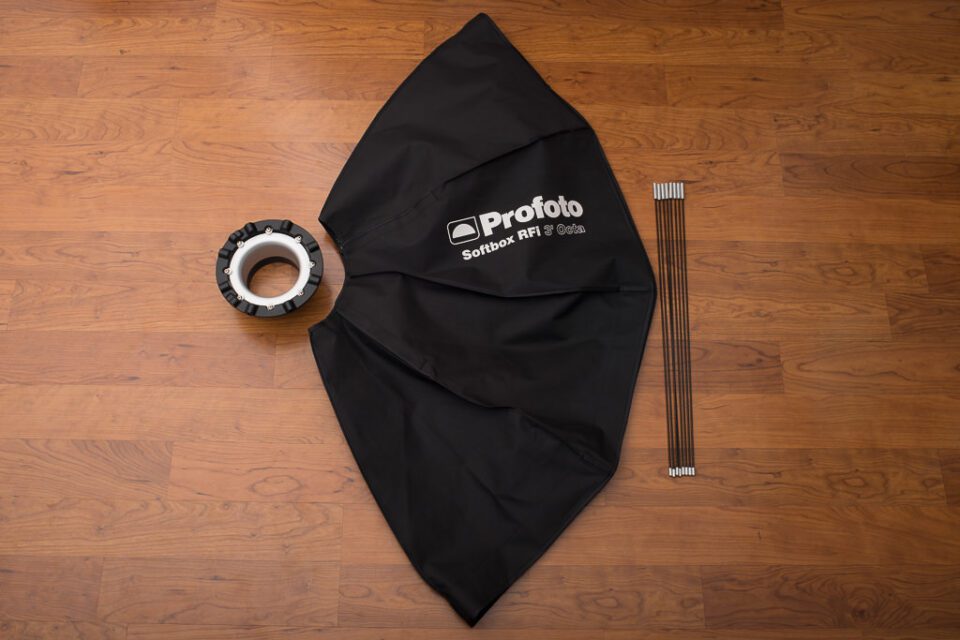 Assembly is real simple, especially for someone that has used an octabox before. First, you start out by opening up the octabox, with the silver inner part facing towards you. Next, you lay the Profoto RFi Speedring in the center. To make it easier to insert the rods, I would suggest to open up the softbox fully and detach the parts that are attached with Velcro. Align the adapter with the octabox stitches. Next, you insert the first rod, with the thicker metal piece into the adapter. The other side goes into the end of the octabox. To make it easier to assemble the octabox, I would insert the second rod on the opposite side. You might have to hold the adapter to prevent it from moving as you do this. When inserting the second rod into the other side of the octabox, you will have to bend it a little. Once both are in, do two more perpendicularly (cross formation). Then put the rest of the rods in. This is the biggest part of the job and it will take the most amount of time. With practice, you will be able to do this in a couple of minutes. Here is the assembled octabox, with Velcros attached and secured: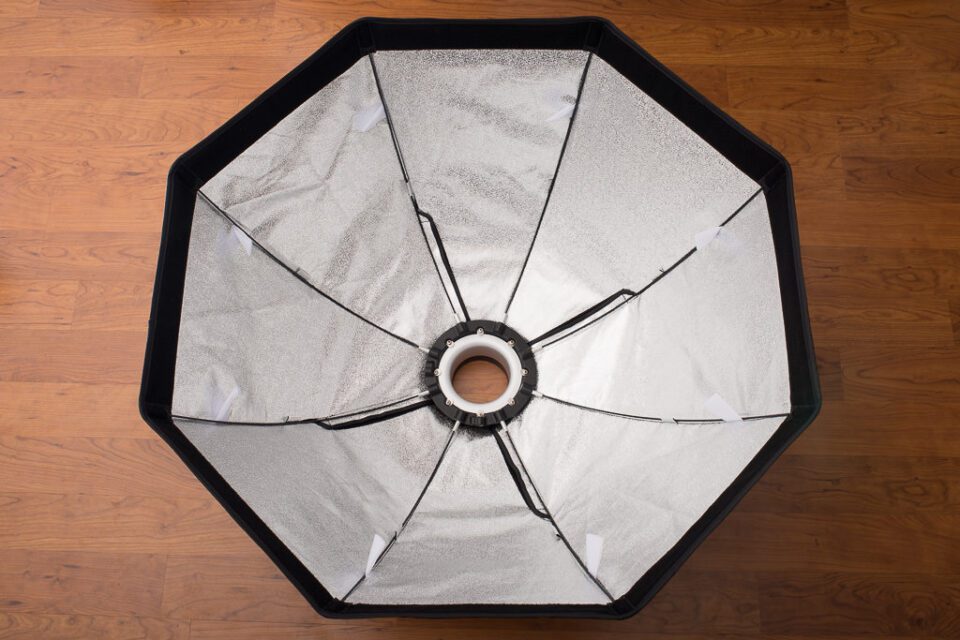 The inner diffuser really helps soften the light, so I always use it. Attaching the diffuser is real simple with Velcro, as shown in the image: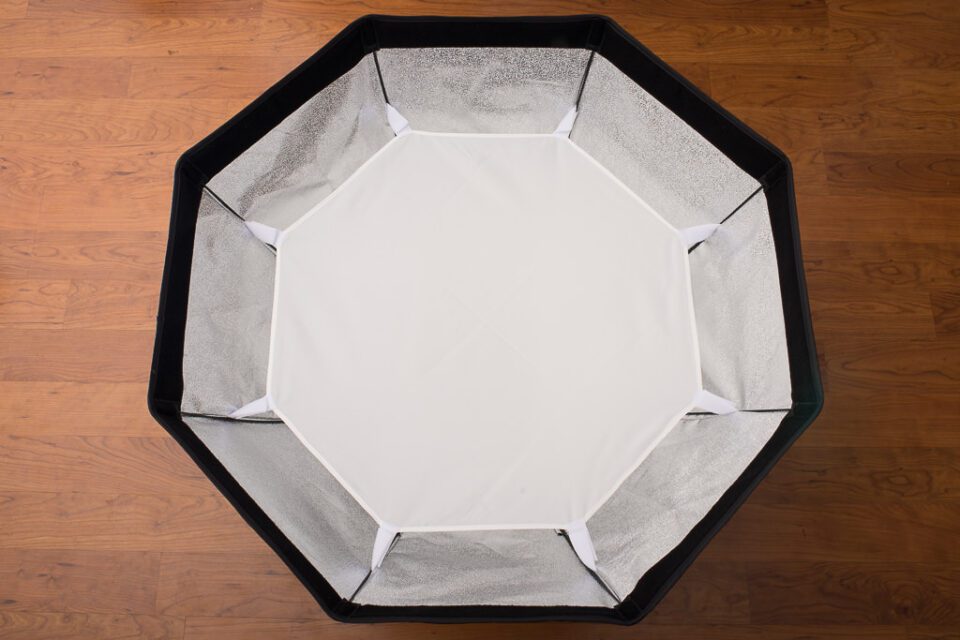 The last component is the outer diffuser, which also attaches to the inner wall of the octabox with Velcro. I personally prefer the diffuser on my Elinchrom Octabox, because you just put it over and it attaches in a couple of spots externally using Velcro. However, Profotos work a little differently than Elinchroms, since the cover is used by grids. Elinchrom does not have grids for their octaboxes, so the only route is DIY or third party grids.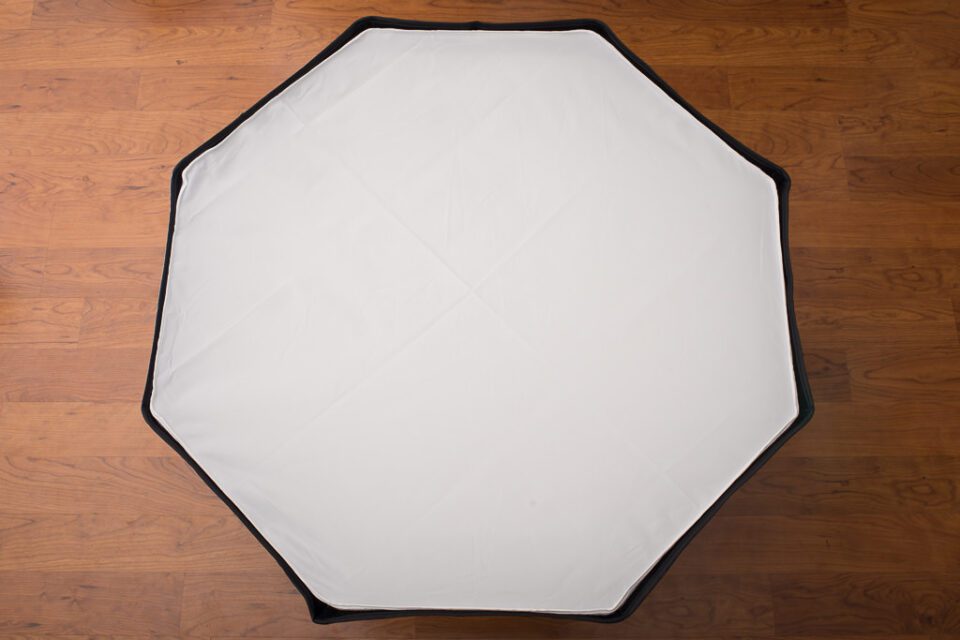 When everything is assembled, sliding the adapter on a Profoto head is really easy and you can lock it in any of the marked positions, depending on how deep you want it. Here is the setup fully assembled: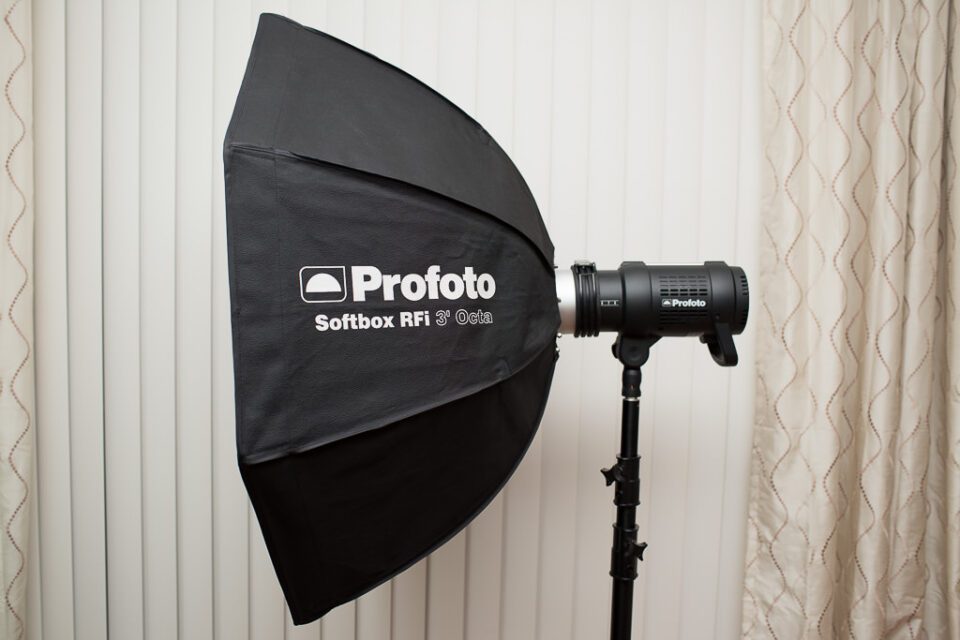 3) Sample Images
Although I have already provided some sample images from the Profoto Octa in my Profoto B1 review, here are some additional images from a recent photo shoot: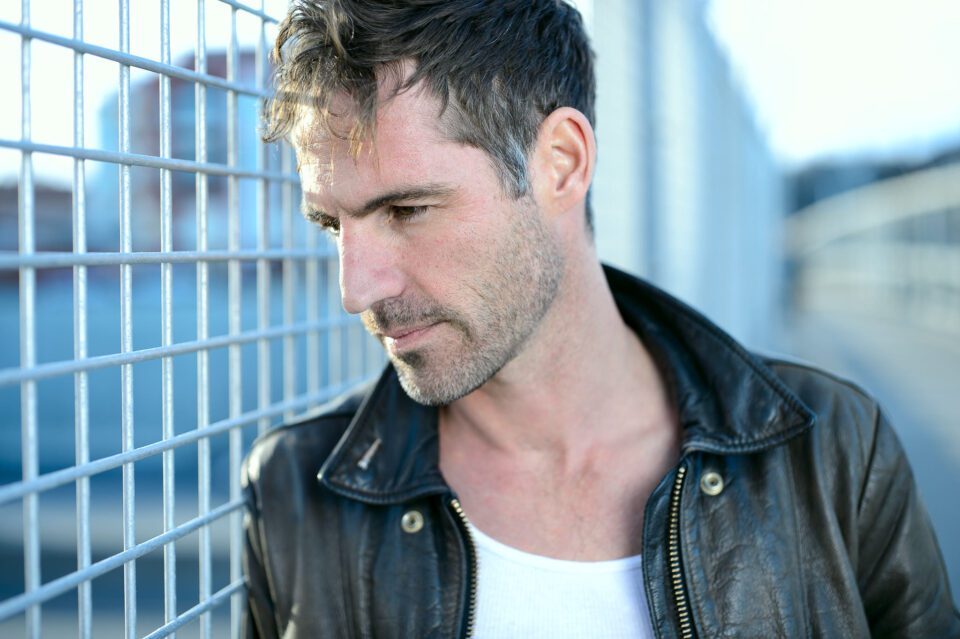 The below image was captured using the new Fuji X-T1 camera + 35mm f/1.4 Fujinon lens. Love this setup for flash photography, although a slightly faster sync speed would have been even better!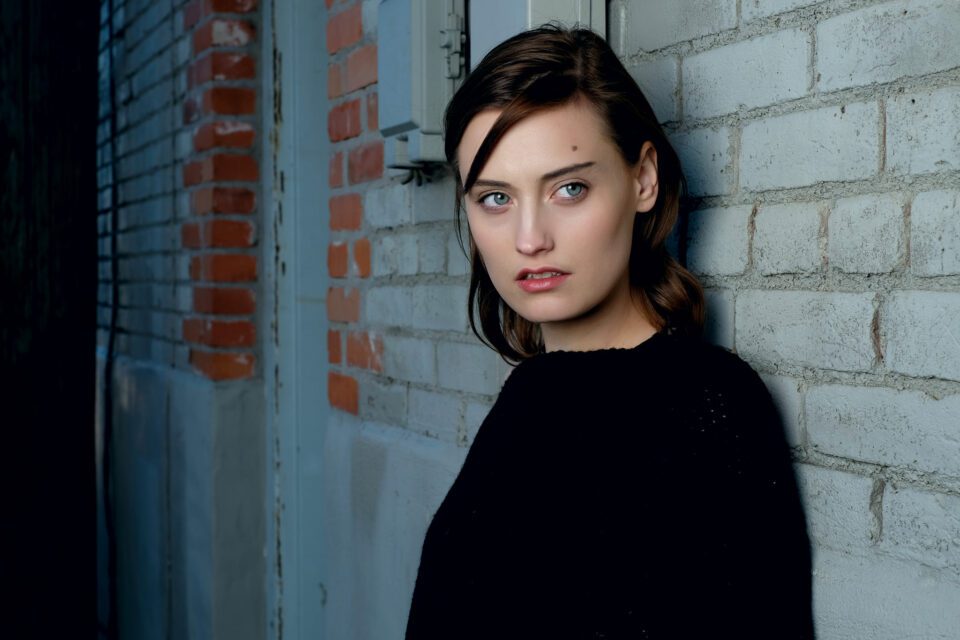 And the first and the last images are captured with the Nikon D4s and the Zeiss Otus 55mm f/1.4 lens: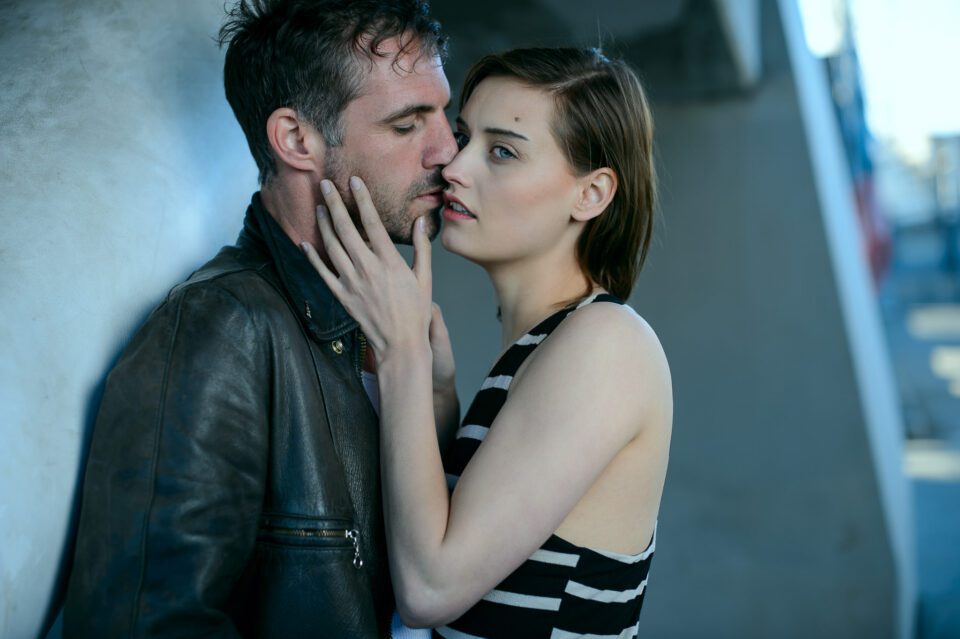 4) Summary
The Profoto 3′ RFi-series Octa Softbox is a high-quality light modifier designed for most light heads on the market. While it is the smallest of the octaboxes offered by the company, it is easy to setup and quite versatile when using it outdoors. When it comes to light modifiers, brand is mostly a personal preference – you will find other modifiers perform very similarly, except for knock-off brands that are made poorly and might rip after repeated use. Personally, I find both Profoto and Elinchrom modifiers to work very well. The main difference, as noted above, is the fact that Profoto actually provides grids for their softboxes and makes them easy to attach/detach, while Elinchrom does not provide any. So if you are looking for a more complete setup, Profoto is the way to go. Profoto RFi series are priced relatively reasonably, very similar as other high-end brands. It is their "HR" (Heat Resistant) series that tend to be really expensive.
5) Where to Buy
You can purchase the Profoto 3′ RFi Octa Softbox at b&H Photo Video for $235.
Profoto 3′ RFi Octa Softbox
Features

Build Quality

Handling

Value

Size and Weight

Dynamic Range

Packaging and Manual

Ease of Use
Photography Life Overall Rating