Build Quality
If your reason for getting a mirrorless camera is to slim down your camera bag, the Panasonic S1R would be a pretty bad choice. Here's a side-by-side comparison against the Nikon Z7, which is more typical in typical size for a mirrorless camera: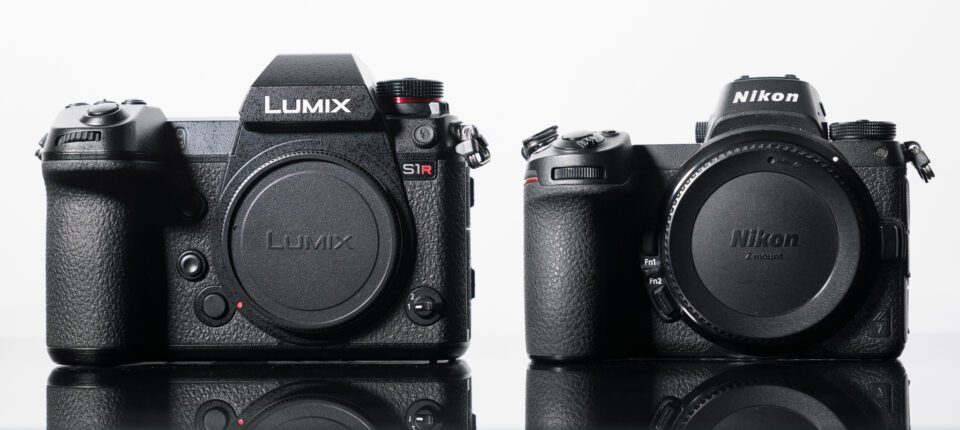 In person, the differences feel even bigger. By weight, the S1R is 1016 grams. Compared to that, mirrorless cameras from other manufacturers are much lighter. The Nikon Z7 weighs 675 grams; the Canon EOS R weighs 660 grams; the Sony A7R IV weighs 665 grams. (All these weights include battery and card.)
On the bright side, the Panasonic S1R is extremely solid. The grip is tall and deep, and it's made of high-quality material. The buttons and dials are fully weather sealed. There's no denying that this is a well-made camera.
As for weatherproofing, I used the S1R without issue for several hours in a constant misty rain, as well as a separate rainstorm and sub-freezing temperatures. I didn't have a chance to put it through sandy or dusty conditions – but I'd be more confident doing so with the S1R than pretty much any other camera I've tested recently (including my personal Nikon Z7).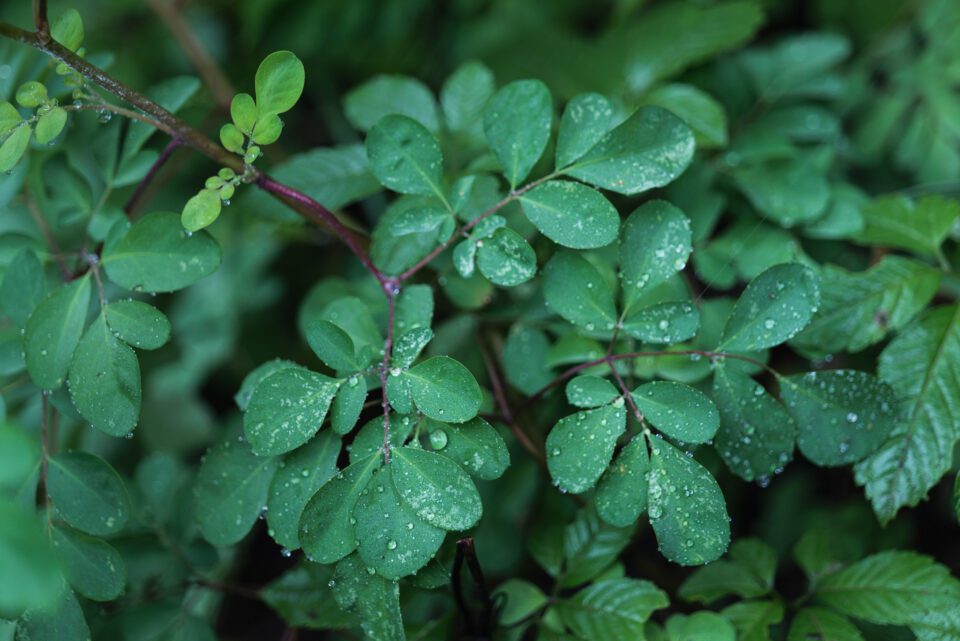 Handling
The benefits of this camera go beyond ruggedness, too. There are two handling features on the S1R that should make any photographer happy, especially the landscape shooters who Panasonic is targeting: illuminated rear buttons, and a tilt-flip screen that tilts both horizontally and vertically.
The former is something we've seen in only a handful of cameras today – mostly Nikon – such as the Nikon D500 and D850. Illuminated buttons are great for nighttime photography or indoor shooting in low light, and I hope we'll see this feature make its way to more cameras soon.
The latter feature, however – the dual direction tilt screen – is arguably even more important. One downside of the Nikon Z7 and Sony A7R IV is that their rear LCD only tilts up and down – not out to the side. It isn't the end of the world, but this omission does make vertical shots from a low angle harder to compose. On the S1R, however, the screen flips along both axes, allowing for very natural vertical shooting. (It's not quite at the level of the Canon EOS R's screen, which flips 180 degrees out and is visible from the front of the camera, but it's better than most.)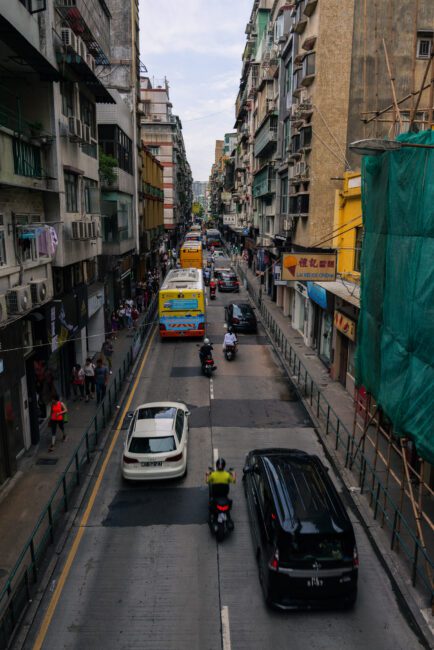 Beyond that, the larger construction of the S1R makes it easy for Panasonic to fit two memory card slots – in this case, one SD (compatible up to UHS-II) and one XQD. There are surprisingly few mirrorless cameras with dual card slots today, and this is the only one at the moment which pairs an XQD with an SD. Well done to Panasonic on this front!
The only real issue I've noticed with the S1R's build quality/construction is that it overheats somewhat easily, with the back of the camera getting warm and what sounds like a fan switching on. This hasn't affected real-world use that I've noticed, but I also was shooting in cool to moderate temperatures most of the time. If you routinely shoot in hot weather, it may become a meaningful problem and potentially cause your sensor to deteriorate faster than it would on other cameras (i.e. experience more hot/stuck pixel issues).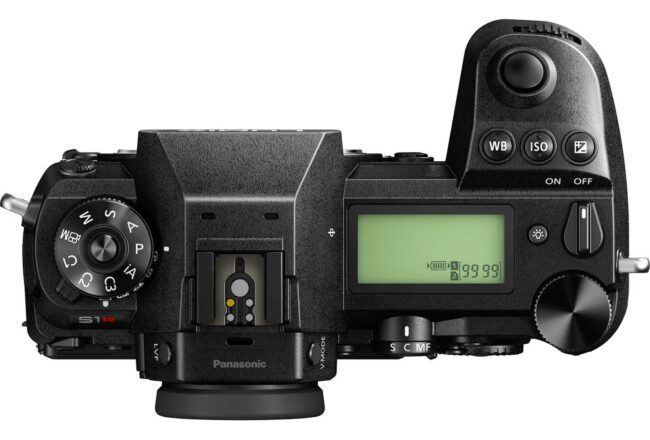 The control layout of the S1R is extremely advanced, more so than pretty much any other mirrorless camera today. It has three command dials in total, a dedicated ISO and exposure compensation button, a top LCD, and a highly customizable Quick Menu. Two buttons on the front of the S1R are meant for custom functions, but actually a number of the other buttons can be customized extensively as well. Nicely done on Panasonic's part.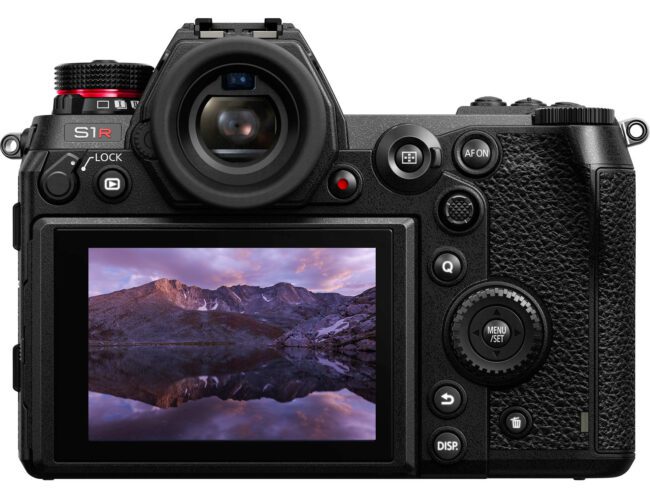 Overall? The Panasonic S1R handles more like a top-quality DSLR than a top-quality mirrorless, but that's not necessarily a bad thing. Sure, if light weight is your priority, it's reason enough to pick one of the S1R's competitors instead. But if your preference is for a substantial grip, top build quality, great controls, and plentiful features, the S1R (or its more reasonably priced brother, the S1) is worth looking at closely.
Ease of Use
The Panasonic S1R is a complex camera, with a lot of customization options and semi-hidden settings. That's good if you're a tinkerer like me, but it also means that this camera is far from easy to use.
To name just one example, unless you stumble upon it by accident or read the manual very closely, you may not realize that there's a long-press option on many of the S1R's buttons. By pressing and holding for a few seconds, you pop up a menu that lets you customize that button's function. It's an awesome touch, though I wonder how long it will take most of the S1R's buyers to know it's even there.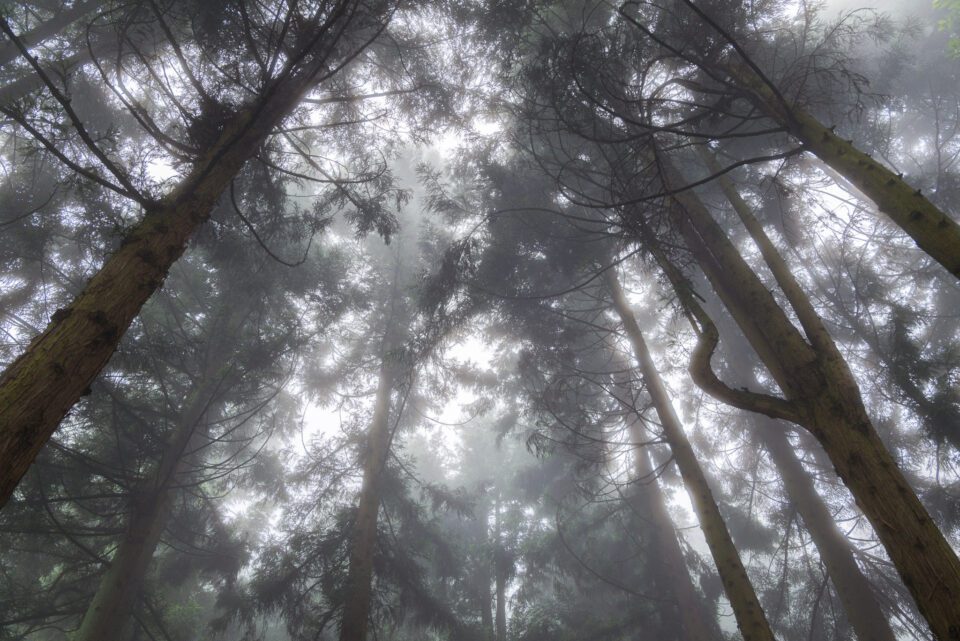 Another example – and one that tripped me up in the field – is the 1-2 switch on the front of the camera. Panasonic calls this the "Fn Lever," and switching to Mode 2 instantly and automatically enables a setting of your choice (say, single-point AF mode) and disables all related options.
While on my first trip with the S1R, I couldn't figure out for the life of me why the mechanical shutter was grayed-out, and I was stuck using the electronic shutter. Turns out I had accidentally flipped the Mode 2 switch at some point, which – before you customize it for some other purpose – turns on silent shooting (and thus the electronic shutter). The only way to disable silent shooting was to recognize the 1-2 switch as the problem and flip it back to Mode 1. Not very intuitive.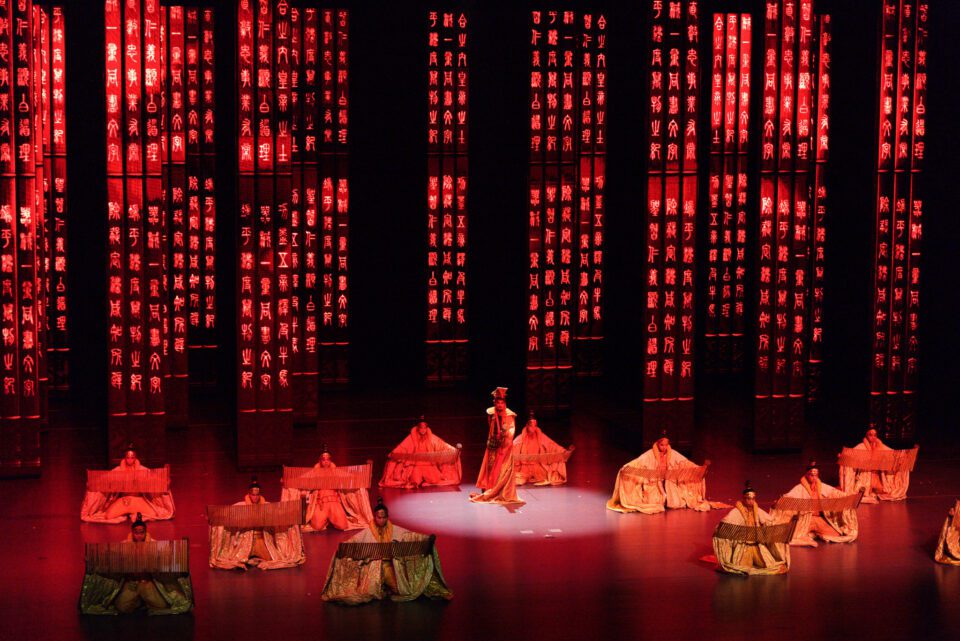 These are just two examples of many. Especially when you're first getting to know the camera, the S1R's complexity can lead to a lot of headaches in the field. In that sense, I'd say it's closer to a Sony rather than a Canon or Nikon. Don't take that as a bad thing; the S1R simply prioritizes customization over ease-of-use. You'll get used to it after a while, but until you do, I suggest packing the camera's manual along when you travel.
Electronic Viewfinder
The Panasonic S1R uses a high-quality, 5.76-million dot electronic viewfinder with 0.78x magnification. It's one of the highest-specced EVFs today, and that shows in practice.
In daylight and high-contrast situations, the S1R's EVF has great detail and near-instant response time. Even for someone like me who is EVF-averse, it felt very natural to use. Side by side against the Nikon Z7 in good light, I preferred the look and crispness of the Panasonic – and that's high praise, because the Nikon Z7's EVF is already very good compared to most on the market.
In low light, things are a bit different. Panasonic uses longer shutter speeds and fewer frames per second in order to display a bright image. By comparison, Nikon amps up the ISO but keeps its viewfinder refresh rate much quicker. The result is that the S1R's EVF is jittery but extremely clean even in dark environments, while the Nikon Z cameras have a lot of noise but less jitter. I prefer Nikon's EVF in this case because it gives me less of a headache, but that's obviously down to personal preference more than anything.
Panasonic made a big deal out of the quality of their EVF, and rightly so. It still won't replace a high-quality optical viewfinder if that's your flavor, but it certainly pushes the world of mirrorless another step further.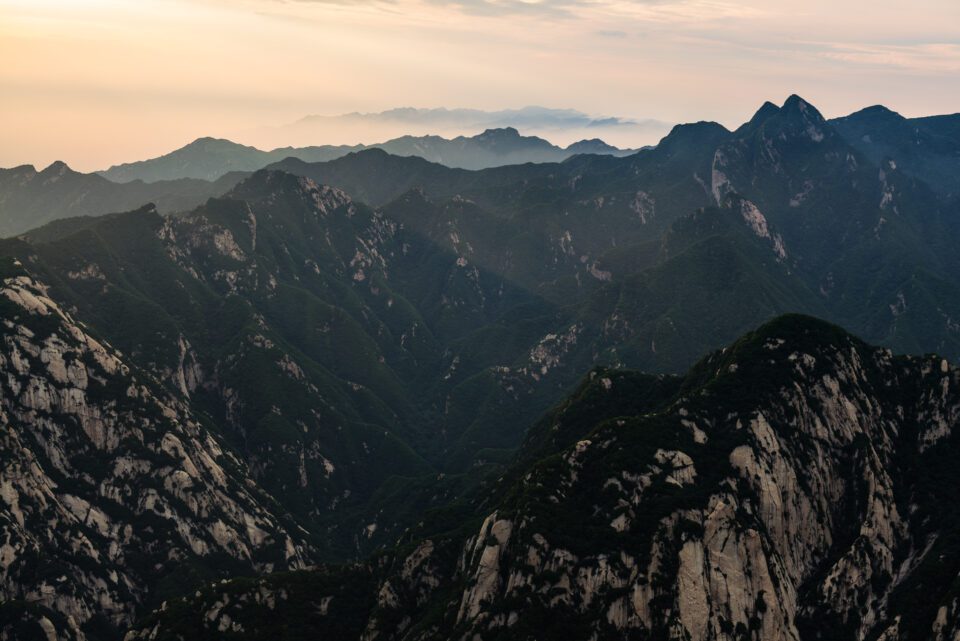 Image Stabilization
One useful feature on most high-end mirrorless cameras today is in-body image stabilization (IBIS). Rather than relying on lens-based optical image stabilization, IBIS physically moves the camera's image sensor to compensate for vibration and outside movement. The Panasonic S1R has IBIS rated to a whopping 6 stops of stabilization (according to CIPA standards). That makes it the best on the market.
On top of that, the kit lens – the Panasonic 24-105mm f/4 – has optical image stabilization of its own. This OIS system works in tandem with the S1R's IBIS, making for a total 6.5 stops of vibration reduction. That is simply insane! The next-best on the market is Sony's IBIS, which maxes out at 5.5 stops.
In practice, I have to say that the claimed 6.5 stops is a bit wishful. Side by side, I consistently managed about 4 stops of stabilization compared to the standard "1/focal length" rule, which is still among the best I've tested. I took the following photo at 1/10 second while zoomed in to 105mm, for example, and it is completely tack-sharp: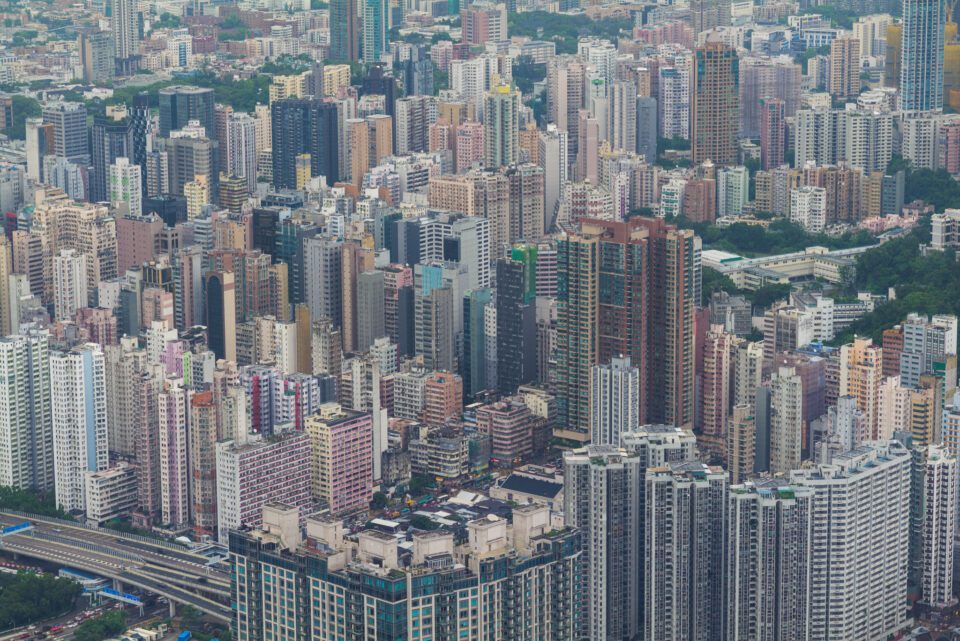 Still, side by side against the Nikon Z7, I found essentially the same performance – if anything, a slight benefit to the Nikon (which "only" has a rated 5 stops of IBIS). But the two are essentially on par, and Nikon's IBIS is one of the best on the market, so this is hardly a point against Panasonic.
Battery Life
By virtue of its large size, the Panasonic S1R has a bigger battery than most mirrorless cameras on the market – 3050 mAh. By comparison, the Nikon EN-EL15b is just 1900 mAh. That's a dramatic difference in Panasonic's favor.
Yet, in CIPA-measured battery life, the S1R fares no better than the Nikon Z7. Through the viewfinder, you'll get 340 shots per charge on the S1R, compared to the Z7's 330. And if you shoot via the rear LCD, things are actually in favor of the Nikon – 400 shots for the Z7, compared to 360 for the Panasonic S1R.
I'll point out that this actually isn't as bad a battery life as it may seem. I consistently got more than the stated battery life on the Panasonic S1R. A typical performance was in the range of 400-500 shots over the course of a few days, without taking much care to prolong battery life, before the S1R died. I suspect you could get well over 1000 if you shoot a lot of continuous bursts, or are diligent about turning off the camera when you're not actively taking pictures.
Note that Panasonic has a "Power Save LVF" mode that turns off the rear LCD when not in use, and Panasonic claims up to 1100 shots per charge when it's enabled. I did find it to extend my battery life somewhat, though I didn't get the level of benefit Panasonic claimed. That's because a lot of your power savings with this setting depend on how fast you set the "Time to Sleep" duration. If you set something fast like 1 or 2 seconds, you'll save a lot more power, but your LCD will go to sleep constantly. At more reasonable durations, the battery life savings are less and less.
One thing I will note as a nice positive of the S1R is that it displays battery life as an actual percentage, rather than a few imprecise depleting bars. At any time, just press the "DISP" button, and one of the icons that pops up is an exact-percentage battery life indicator. This may seem like a minor note, but it's small things like this that contribute to an excellent user experience overall.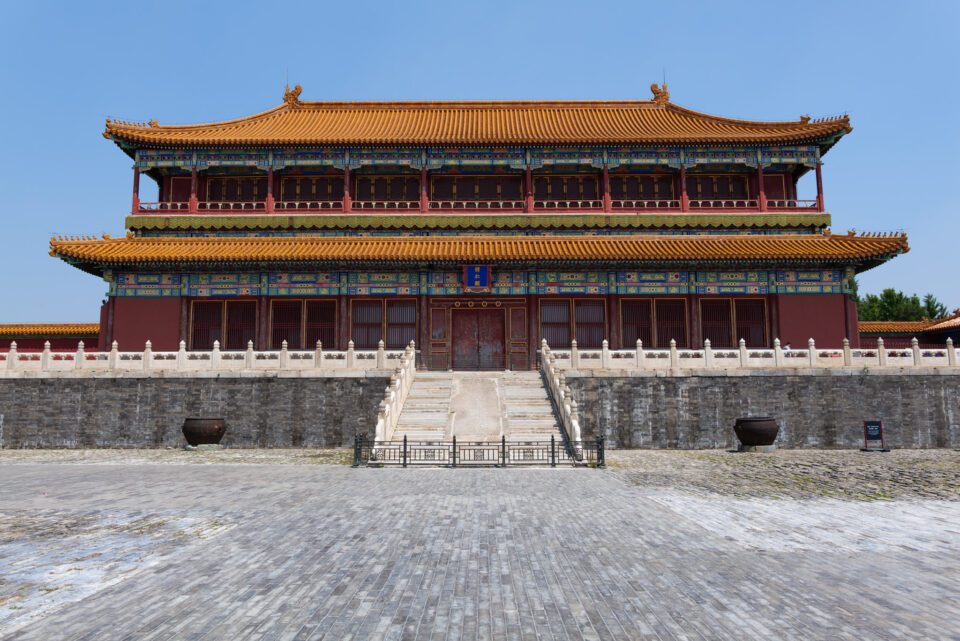 On the next page of this review, we'll cover the S1R's focusing performance.