The Leica DG Summilux 12mm f/1.4 ASPH lens from Panasonic is a fast, high-performance prime lens built for the micro four thirds system. With the full frame equivalent focal length of 24mm and a wide maximum aperture of f/1.4, this lens is built to capture low-light scenes and, if you focus close enough, a shallow depth of field.
At $1300, this lens is no small purchase. The high price reflects the high quality of the glass, including two aspherical and two ultra extra-low dispersion lens elements. But how does the Panasonic Leica 12mm f/1.4 perform in practice? In this article, I will share my insight on this lens after using it in a variety of situations over the past few months.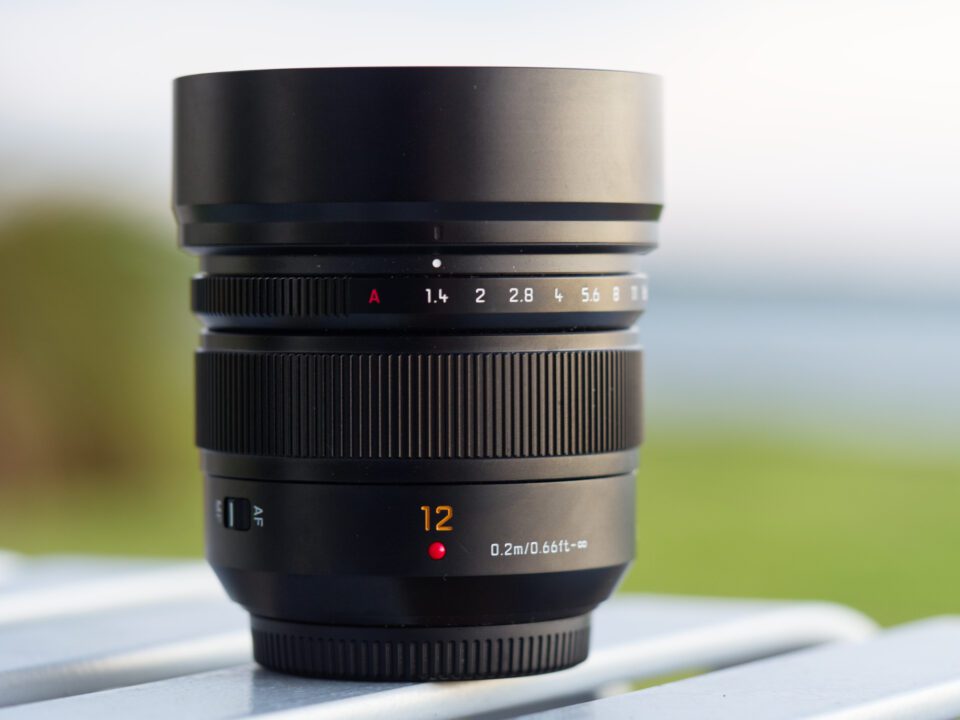 Best Uses for the Leica Summilux 12mm f/1.4
I found this lens to be best suited for intimate scenes with a close subject. This way I could take advantage of the pleasant bokeh created when shooting at the wide (and surprisingly sharp) f/1.4 aperture. That's the main selling point. If you don't expect to use the lens at f/1.4 very often, I would recommend something smaller and less expensive.
Likewise, this wouldn't be my first choice for a dedicated landscape photography lens even though it's sharp. The 24mm equivalent focal length is useful for landscape photography, but nothing that you can't achieve with a lot of other lenses. And at narrower landscape photographer apertures like f/5.6, it will be hard to tell a difference between this lens and a much less expensive zoom.
That said, to capture tighter scenes with a foreground and blurred background, I don't think you can do better than this on micro four thirds. I could say something similar if you want the combination of a wide angle perspective and a shallow depth of field. Simply put, that is not possible with most wide-angle micro four thirds lenses.
With a minimum focusing distance of 7.87"/20cm and a maximum magnification of 0.1X, this lens cannot magnify a foreground. At times I did wish for a closer minimum focusing distance to make small subjects look bigger against the wide backdrop. Even so, shooting at close range yielded nice results with clean bokeh.
If what you want is an ultra-fast 12mm lens for micro four thirds, this is the lens for you. That being said, at $1300, I'd make sure your style is ready to take full advantage of the f/1.4 maximum aperture to make the purchase worth it. There are many other lenses available for the micro four thirds system that are cheaper and sport a wider angle, though they may not be quite as fast or technically advanced.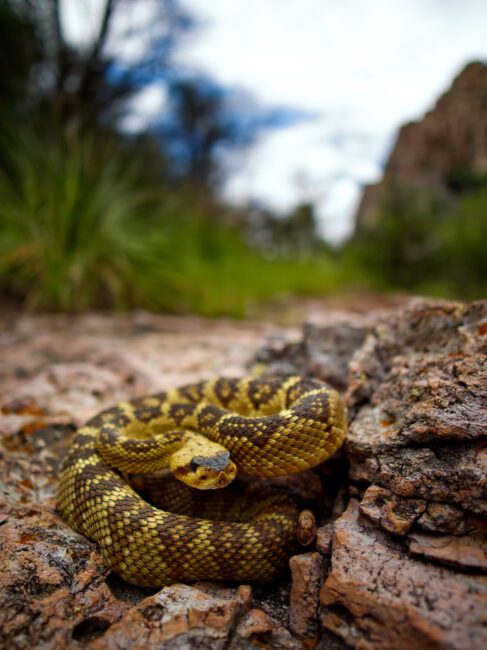 Handling and Build
The Panasonic Leica 12mm f/1.4 is heavier and larger than most wide-angle micro four thirds lenses, at 11.8 ounces / 335 grams. For example, compare it to the Panasonic Leica 15mm f/1.7, which weighs only 4.1 ounces / 115 grams. This added weight is noticeable when handholding shots, although it's still light compared to most APS-C or full-frame systems.
The lens has a manual aperture ring, focus ring, and a switch to change from autofocus to manual focus. The focus ring is extremely smooth and feels right in the hands. The aperture ring can be set on the lens or in-camera. I prefer changing the aperture in-camera, since I find it quicker. Olympus users should be aware the lens's aperture ring only functions on Panasonic bodies.
The aperture ring doesn't adjust completely smoothly. It will click into place at each aperture, which makes it precise and harder to adjust by accident. The con comes only for video. Adjusting the aperture ring while taking a video results in a jumpy exposure change.
A nice feature of the Leica 12mm f/1.4 is that it is splash-proof and dust-proof. This is always appreciated, especially when taking the camera into dusty or swampy areas.
Overall, the lens is inspires confidence with its build quality, even though it's a bit bigger and heavier than I'd like. It handles intuitively and is built to high standards.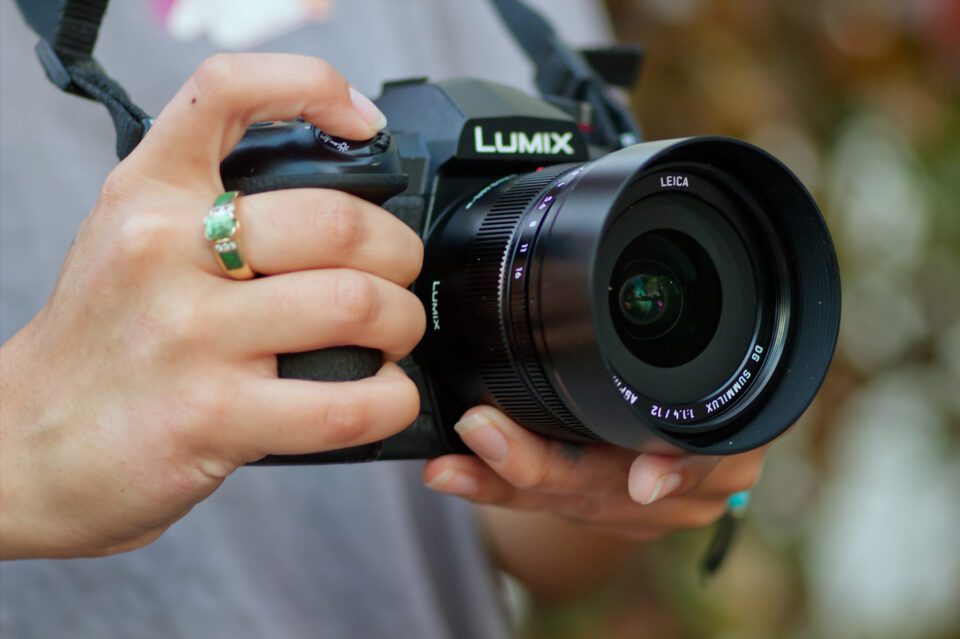 Performance
The most important question, how sharp is it? I can assure any photographer they will not be disappointed by the sharpness of the Panasonic Leica 12mm f/1.4. I could comfortably utilize the maximum f/1.4 aperture without worrying about the photo turning out soft, even in the corners.
Even though I felt that my shots at f/1.4 were suitably sharp for my needs, the lens becomes crisper at f/2.0 and even better at f/2.8. To my eye, that's the sharpest aperture, although f/4 is quite strong as well. That being said, the differences are hard to notice even when viewing very small crops of the image.
Here are three photos taken at f/1.4, f/2.0, and f/2.8. They are extreme crops as shown in the image below.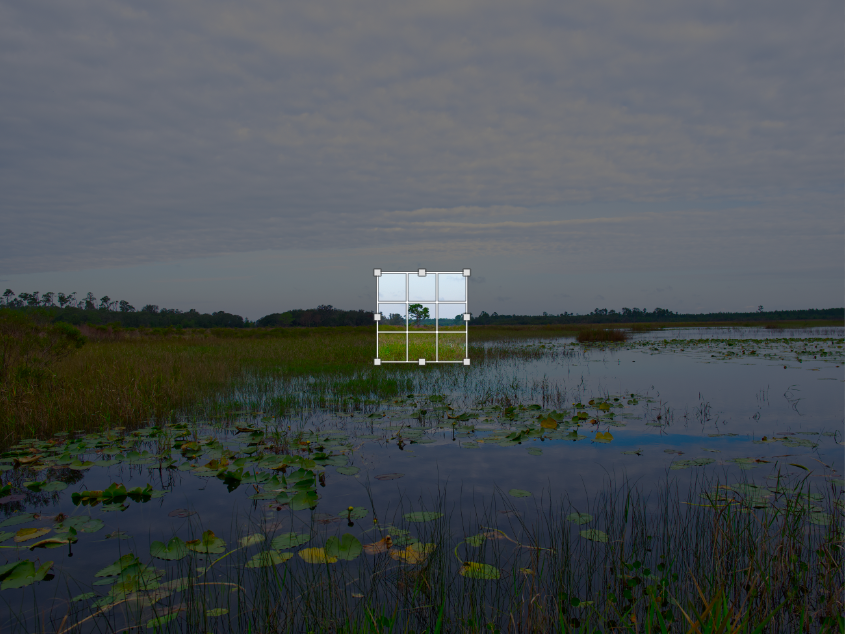 f/1.4 center: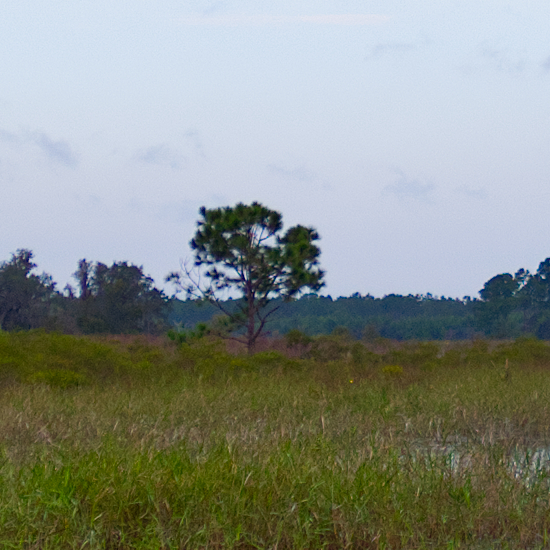 f/2.0 center: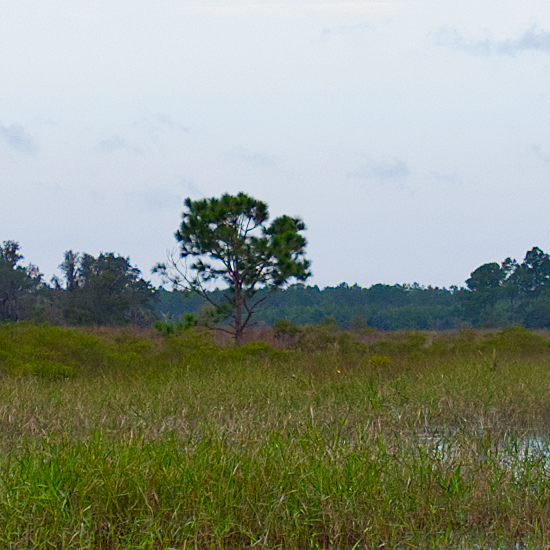 f/2.8 center: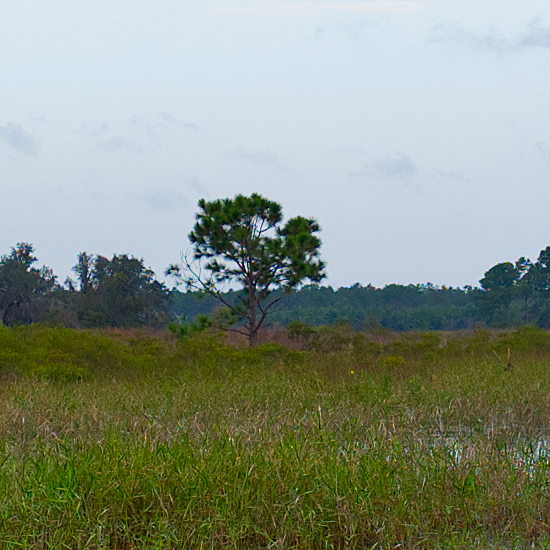 As you can see, the sharpness in the center of the image improves at f/2.0, although part of that is just an increase in depth of field.
Interestingly, the corners change relatively little at different f-stops. Below are three more images of the same tree to show what I mean: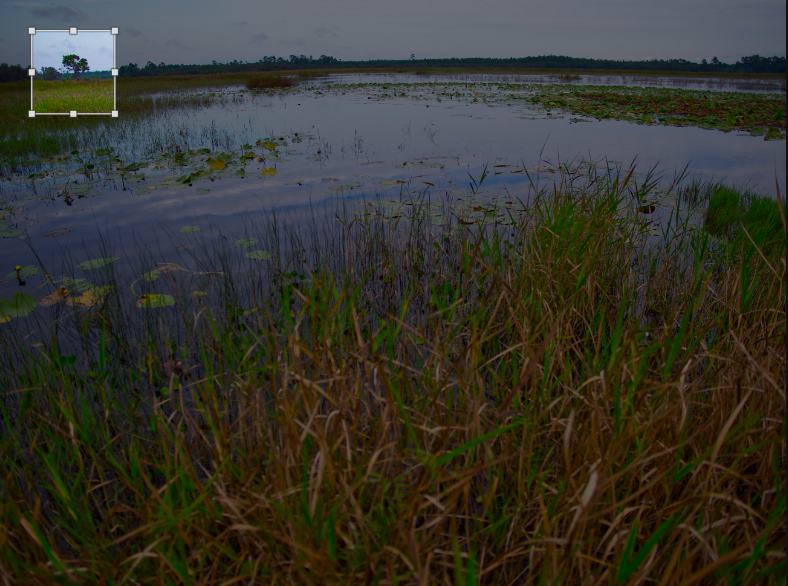 f/1.4 corner: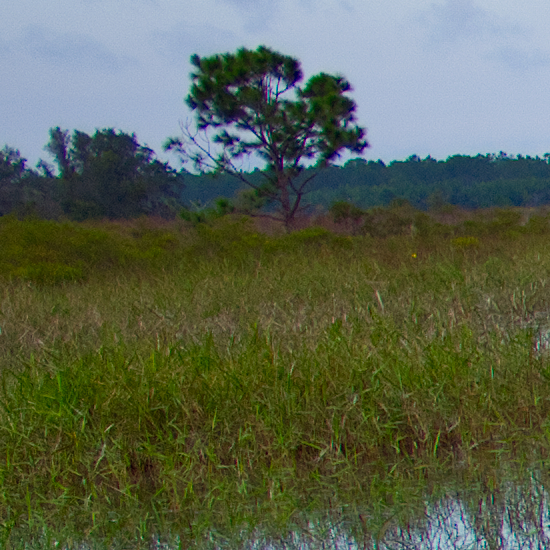 f/2.0 corner: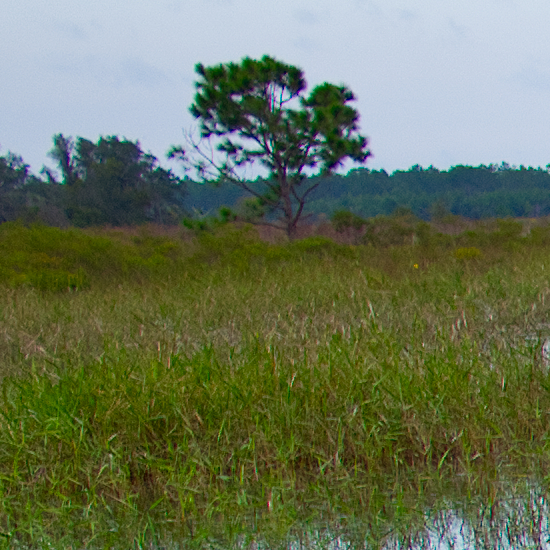 f/2.8 corner: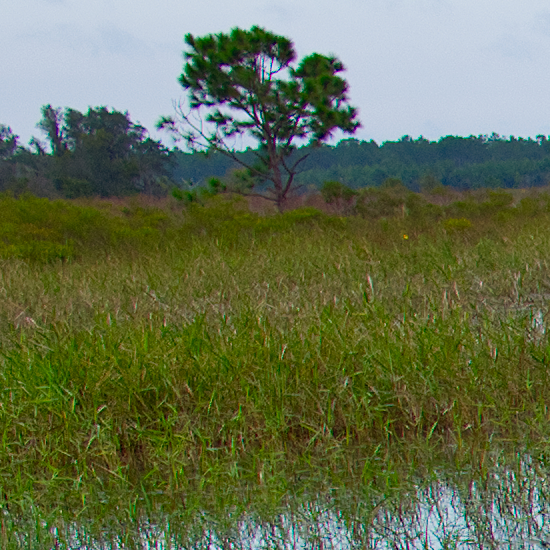 Although the center is sharper than the corners, it is still impressive how sharp the corners are for the aperture. Similarly, chromatic aberration is pretty minimal. I do a more exaggerated test for chromatic aberration later.
Bokeh
Bokeh should be of interest to anyone paying the extra money for a lens with a maximum aperture as wide as the Leica 12mm. With a 9-bladed maximum aperture of f/1.4, the lens is equipped to take photos with nice and soft bokeh. At least, that's the idea.
How does it look in practice? Keep in mind that micro four thirds cameras are inherently at a disadvantage when it comes to capturing nice bokeh. A 12mm f/1.4 lens like this will be similar to a 24mm f/2.8 lens on full-frame systems, in terms of how much background blur you can get. But if you focus closely enough, the bokeh on this lens is really nice.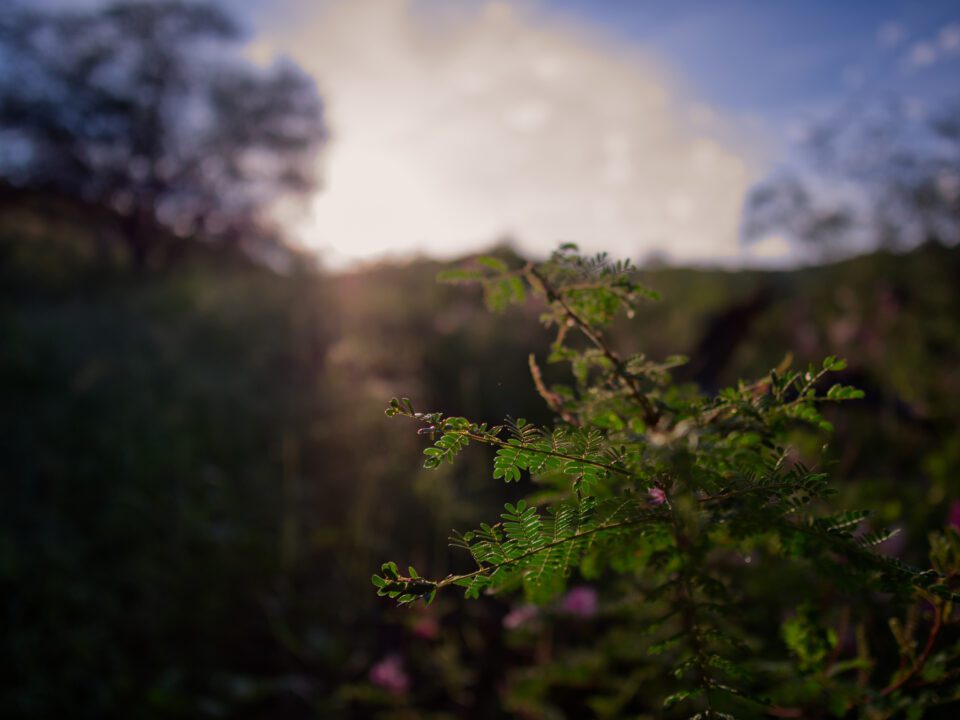 The lens also creates a pleasant bokeh in the foreground when objects are close to the front of the lens.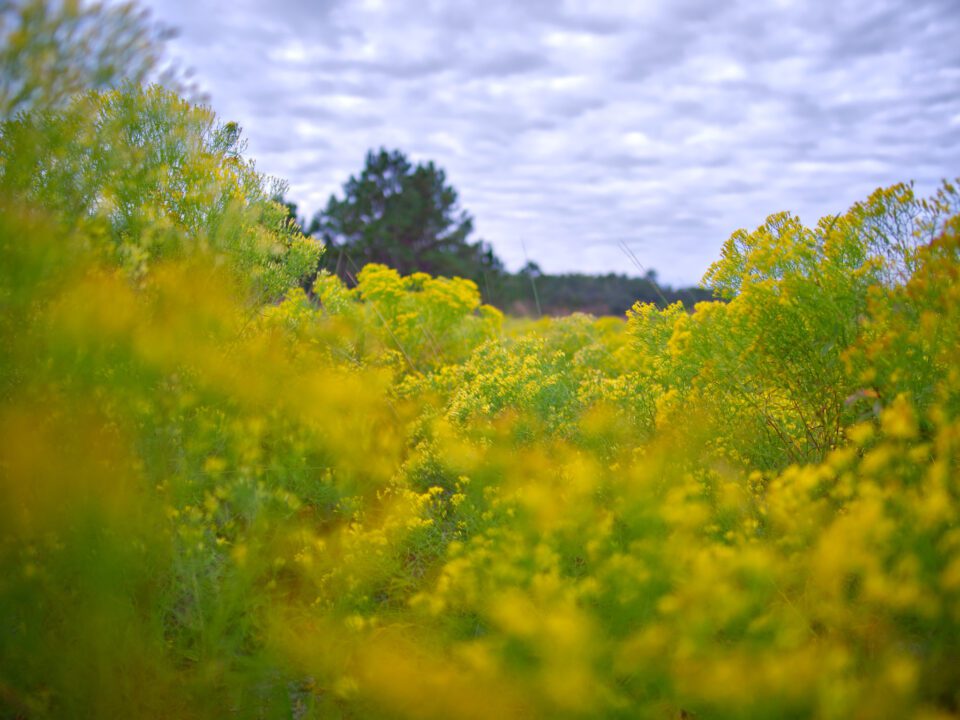 Vignetting
Without corrections, there is noticeable vignetting when the Panasonic Leica Summilux 12mm f/1.4 is shot at f/1.4. At f/2.0, the vignette is already hardly noticeable. I noticed the vignette most when doing astrophotography with the aperture completely opened up. Here's a typical example: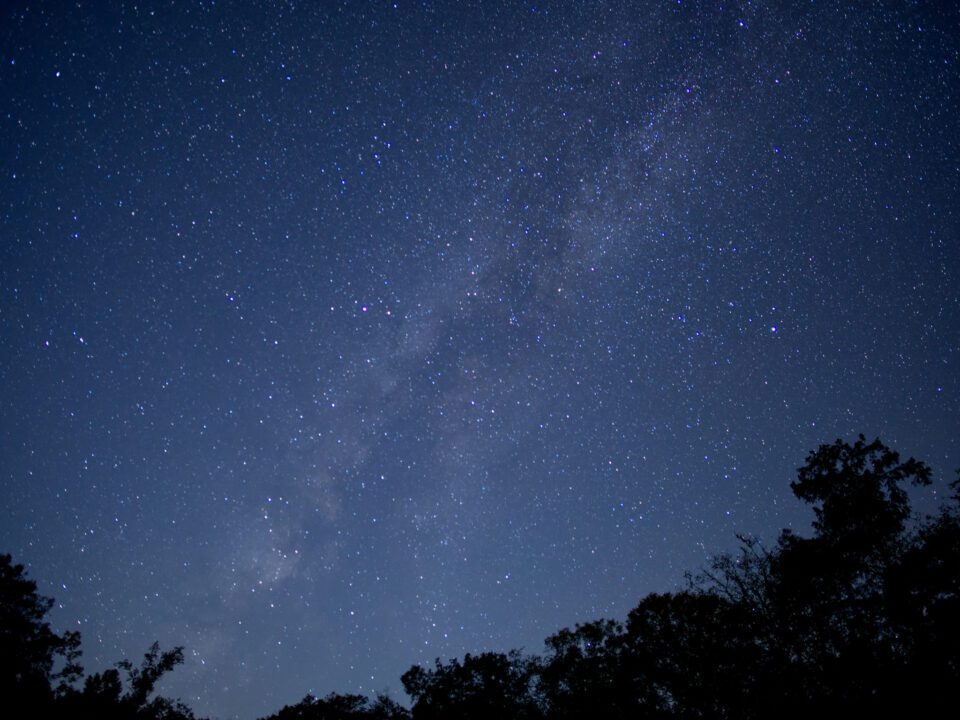 Chromatic Aberration
Even at its high price and all its fancy lens elements, the Panasonic Leica 12mm f/1.4 is not immune to chromatic aberration. The good news is that it's possible to correct chromatic aberration without too much issue in most post-processing software.
The intensity of the chromatic aberration did not change dramatically in my tests at different apertures, but it remained moderately high throughout the aperture range. See the following crops, for example: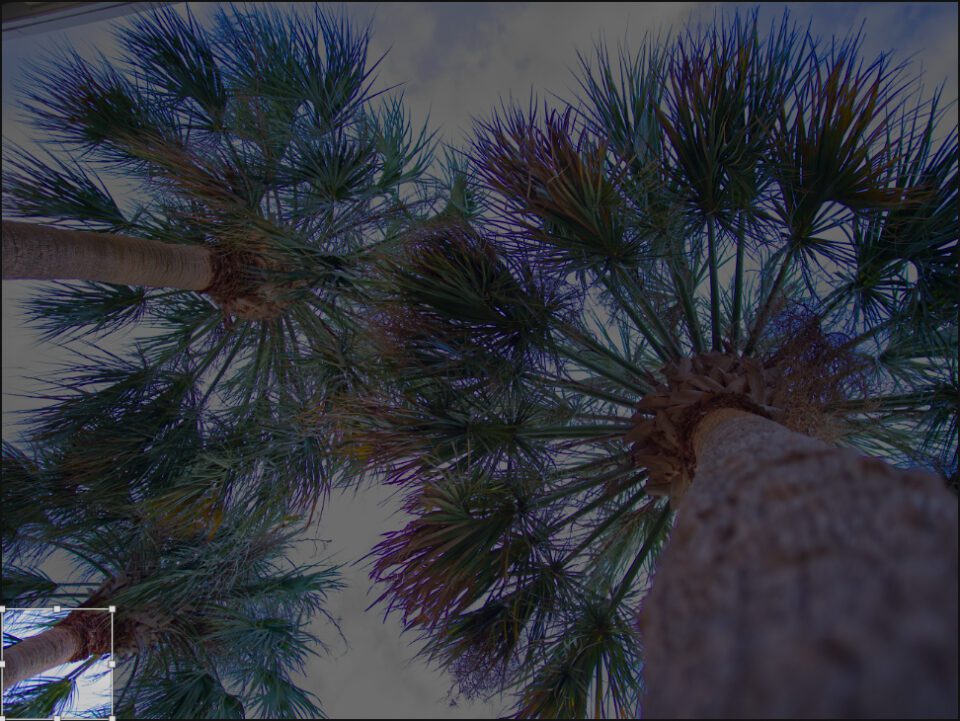 f/1.4: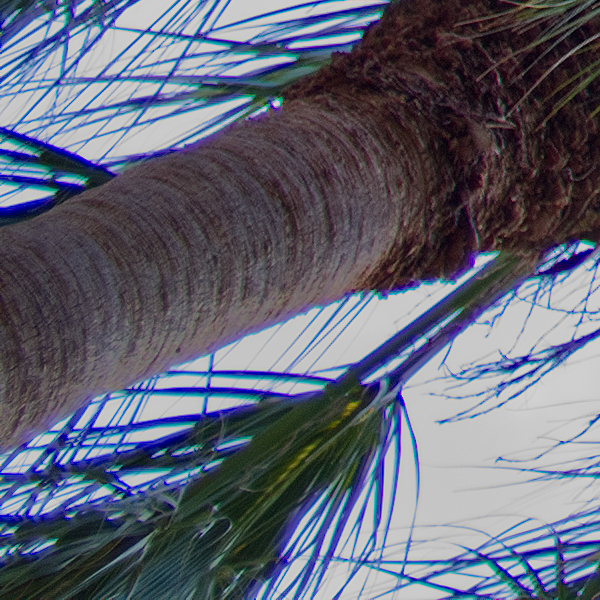 f/2.0: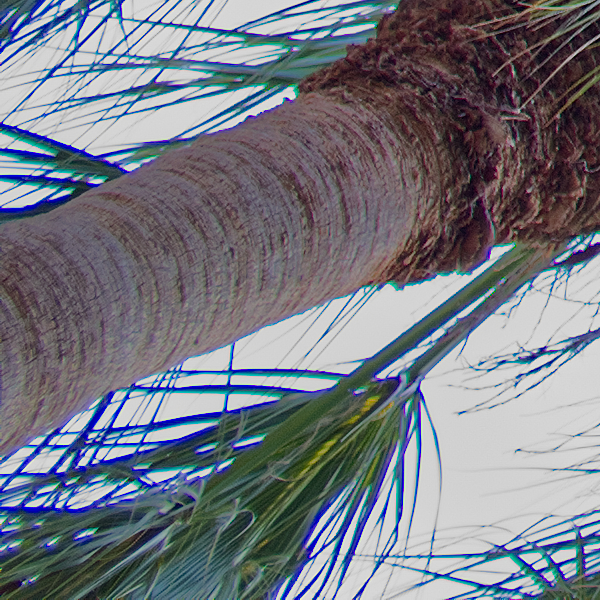 f/2.8: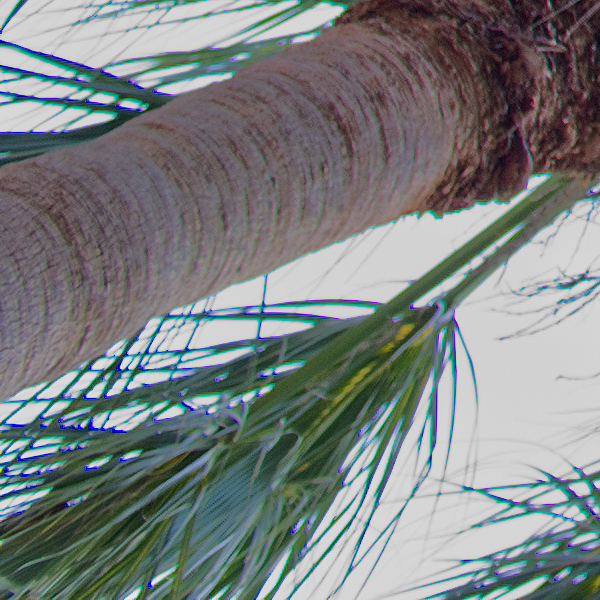 This is a worst-case scenario, but it's clear that the Leica Summilux 12mm f/1.4 has some degree of chromatic aberration in the corners. Maybe that seems like nitpicking, but when a lens sells for such a high price, nitpicking is my job.
Sunstars and Flare
The Leica Summilux 12mm f/1.4 produces clean, 18-pointed sunstars. At f/11, the lens is still reasonably sharp, and the sunstar is clean – evidence of the impressive optical quality of the glass. The following image shows what I mean: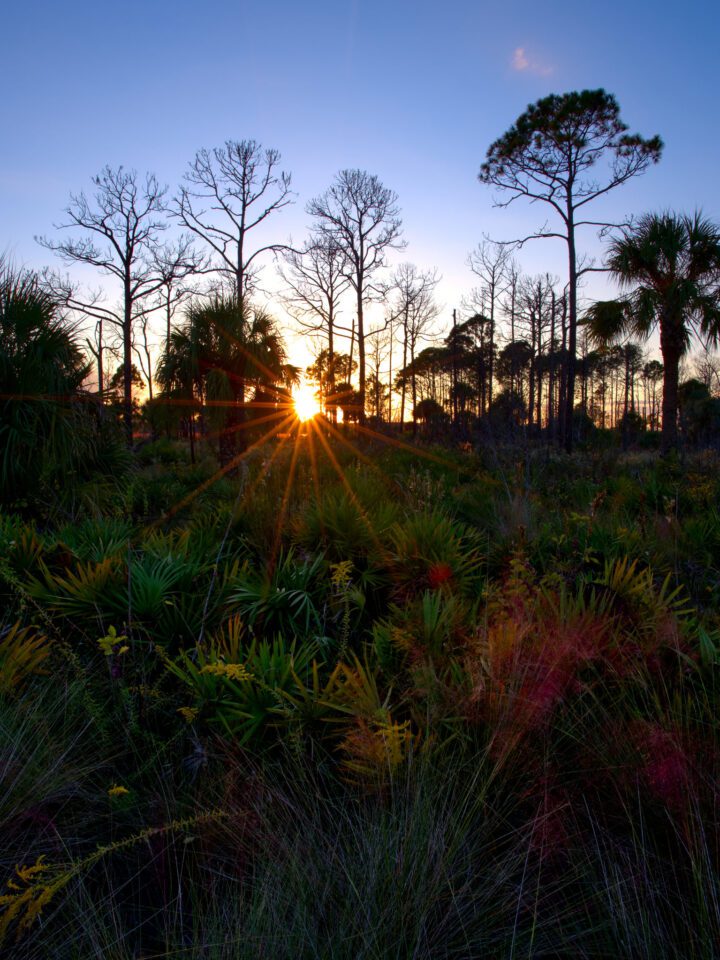 This also serves as an example of the good flare performance and high contrast of the Leica Summilux 12mm f/1.4 even in strong backlighting.
Astrophotography and Low-Light Work
A big selling point for the Panasonic Leica 12mm f/1.4 is its wide aperture, which should make it a great choice for astro and night sky photography. No doubt, the lens is bright. At f/1.4, ample light is available to capture the Milky Way without pushing the ISO or shutter speed to absurd lengths. That said, I did wish I had a wider field of view!
At 12mm (24mm full-frame equivalent), I wasn't capturing as much of the night sky as I hoped. On both nights when I got to use this lens to photograph the stars, I decided to shoot panoramas, and I stitched my shots together in post. This technique satisfied my desire for a wider angle, but the lens at 12mm is still limiting.
As mentioned earlier, the vignetting at f/1.4 was also apparent in star shots. But considering the f/1.4 maximum aperture, this would still be one of my top choices for astrophotography on micro four thirds.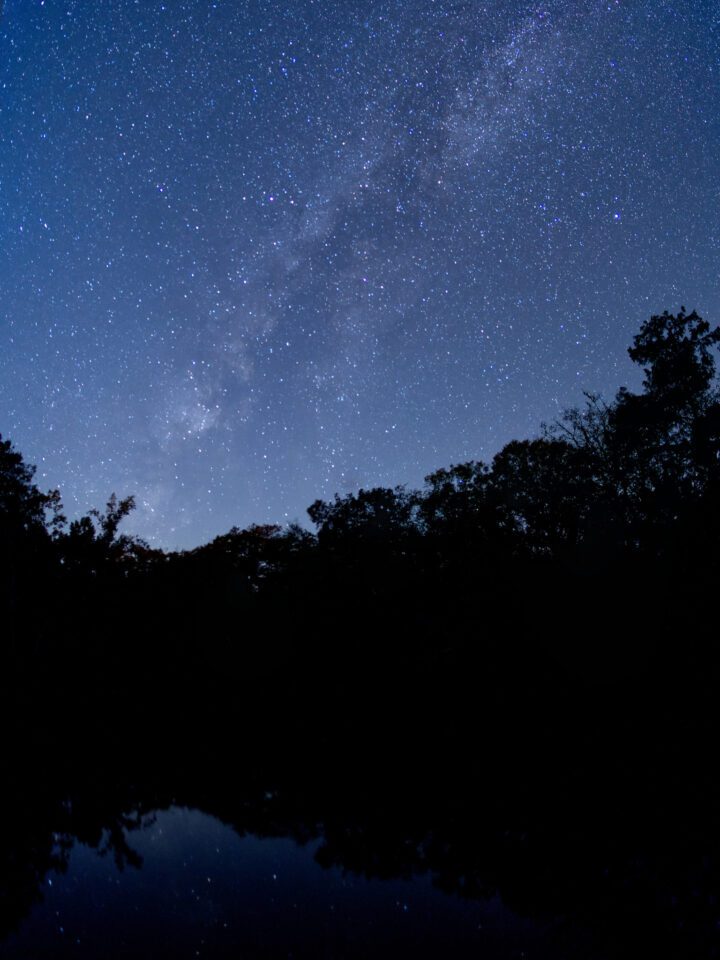 For more general-purpose low-light photography, this would also be an excellent lens. I can see street photographers and travel photographers picking one up for indoor or nighttime photos. Light is always a struggle when shooting on a micro four thirds format, so the bright and wide f/1.4 aperture feels like a luxury.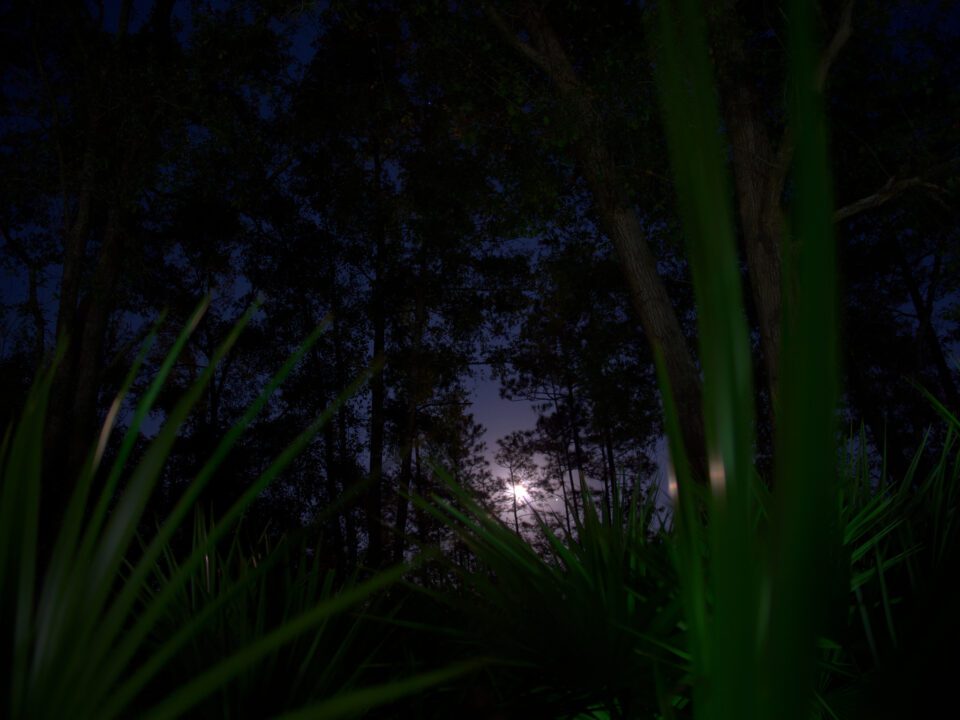 Close Focus
My favorite images taken with the Panasonic Leica Summilux 12mm f/1.4 involved a close foreground and blurred background. This way, I was able to make the most out of the wide aperture, capturing pleasant bokeh which would nicely compliment my subject. For my compositions, I often place the subject along the bottom of the image, so good sharpness across the entire frame was key. The Leica 12mm f/1.4 did not disappoint in that regard.
At such a close focusing distance, however, I actually found the depth of field too narrow sometimes. On top of that, although I consider the sharpness excellent at f/1.4, results are even better at the narrower apertures. So, I found myself shooting at f/2, f/2.8, and f/4 for some close-up shots with this lens. (Even then, the bokeh still looked pleasant to my eye.)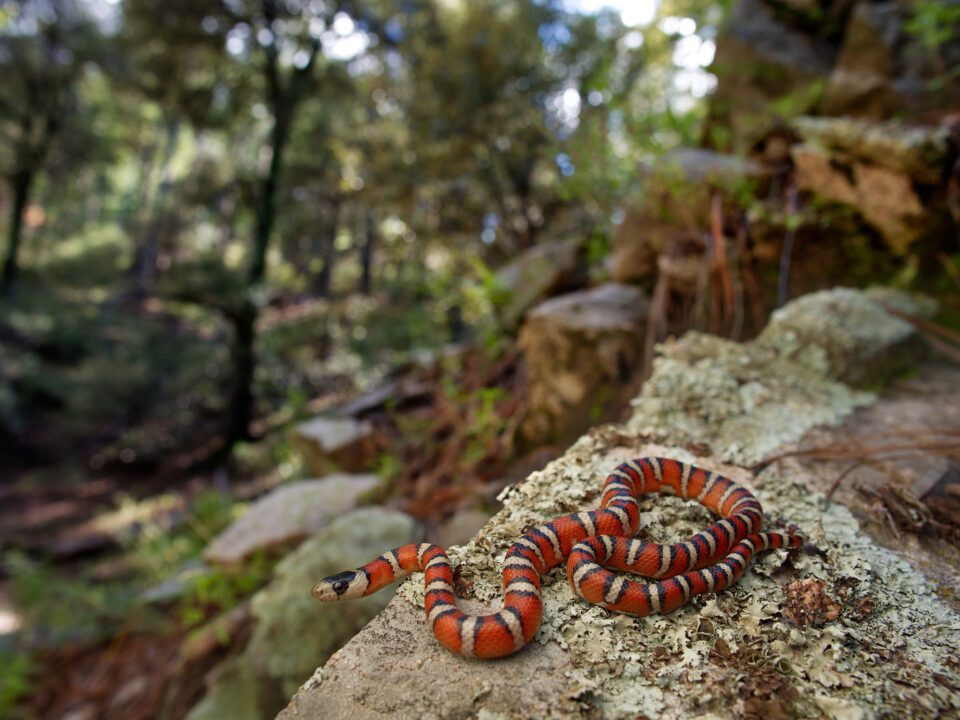 Focal Length
The 12mm focal length of this lens is basically a "standard" wide-angle lens. At first, 12mm seemed wide enough for landscape photography, but in practice, I usually found myself wanting a bit more on the wide end. A 9mm lens would be a bit more reasonable if you want an ultra-wide lens.
That said, because 12mm still looks pretty natural on micro four thirds, it makes this lens a good candidate for walk-around photography. You don't get the crazy, stretched corners of a 7mm lens with the Leica Summilux 12mm f/1.4.
Ultimately, it's your call, and it depends on the type of photography you want to do. Even though I may have wanted something wider, you might find it to be the perfect fit.
Weaknesses
Judging the lens for what it is – a 12mm f/1.4 lens for the M4/3 system – there is little to complain about. The lens is undeniably sharp, impressively so, even when wide open at f/1.4 and in the corners. The build quality is sturdy and even weather-resistant when mounted onto Panasonic Lumix bodies. At 11.8 ounces / 335 grams, the lens is heavy for a micro four thirds lens, though still very handleable.
There is very little to point at when it comes to flaws. There is noticeable vignetting, especially when opened completely up, though that is easily corrected in post. The lens is heavier than most micro four thirds lenses in that focal range, and there is no de-clicking option for the aperture ring. And I sometimes wish there was a bit less chromatic aberration.
Besides that, I have no complaints about its performance. As mentioned earlier, the lens is not as wide as I would like for my type of photography, nor does it focus as close as I wish it did, but those are down to my situation as someone who likes to photograph small wildlife with an ultra-wide lens. Just make sure 12mm is the focal length you are looking for before purchasing.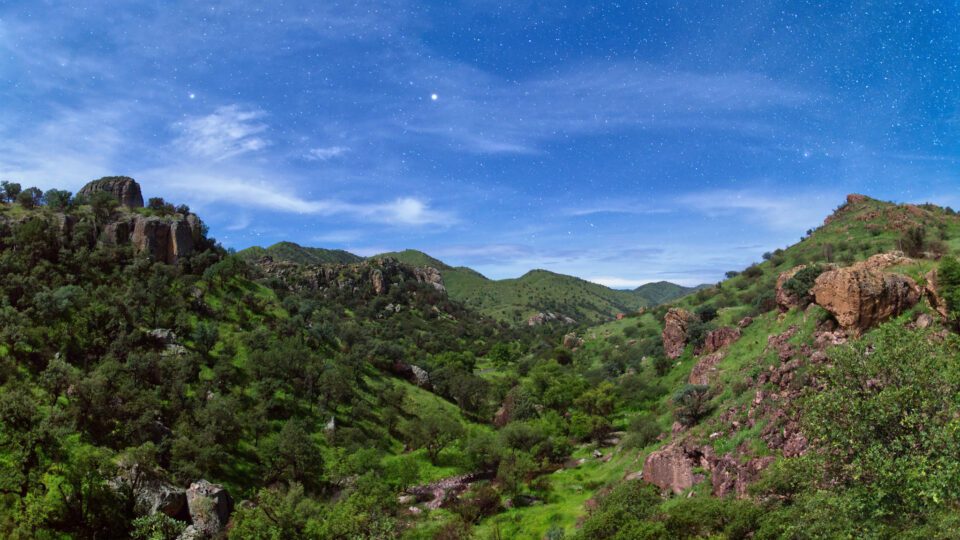 Closest Competitors for Micro Four Thirds
There are not many fast, wide-angle lenses on the market for micro four thirds. Arguably the closest competitor is the Panasonic Leica DG Summilux 9mm f/1.7, significantly wider, though half a stop darker. At just under $500, it would be a much cheaper option if you're on a budget.
Another similar and cheaper lens is also a Leica Panasonic lens, the Summilux 15mm f/1.7. Olympus offers similar lenses too, like the M.Zuiko 12mm f/2.0, M.Zuiko ED 8mm f/1.8 Fisheye Pro, and M.Zuiko 17mm f/1.2 Pro. With the exception of the M.Zuiko 17mm f/1.2, none of these lenses are quite as fast as the Leica 12mm f/1.4, though.
If a very large aperture at a relatively wide angle is your highest priority, I would absolutely recommend the Leica 12mm f/1.4. That being said, with the lens's high price, I would give it some thought first. Is this definitely the right focal length and aperture for your work? If so, it's hard to beat the Leica Summilux 12mm f/1.4 in terms of bokeh, sharpness, and low-light performance.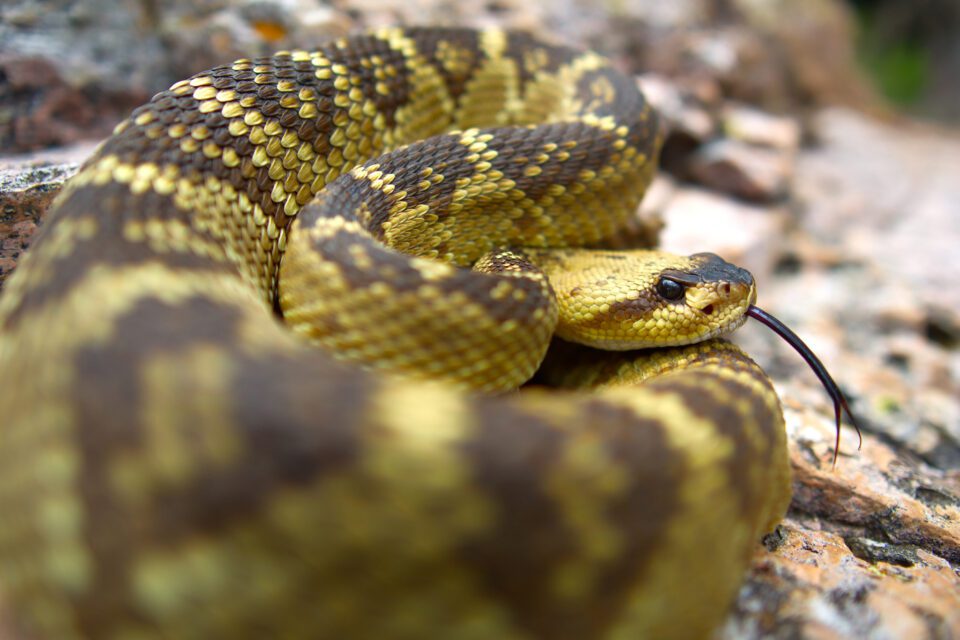 Verdict
Reasons to buy:
Very wide f/1.4 maximum aperture
Extremely sharp, even with an opened aperture
9-bladed diaphragm creates soft and pleasant bokeh
Makes shooting in low light easy
Overall very high quality glass with great optical performance
Very well-built with a weather-resistant design
Reasons not to buy:
High price
Relatively bulky for micro four thirds
Moderate vignetting and chromatic aberration
Is a 12mm the right focal length for you?
The bottom line with the Panasonic Leica 12mm f/1.4 is that you are paying extra for half a stop or so of light with superb sharpness at 12mm. Anybody considering this lens must ask themselves if that extra light is worth it, and if a focal length of 12mm is exactly what they are looking for. If their answer is yes, then this lens is without a doubt exactly what they need, and it's worth the high price. This lens is extremely bright, sharp, and well-built.
That being said, the Leica 12mm f/1.4 is a niche lens. I would not consider it a must-have for any micro four thirds user. But if the 12mm focal length is your favorite, I don't think there's a better option in terms of image quality on the market today for micro four thirds.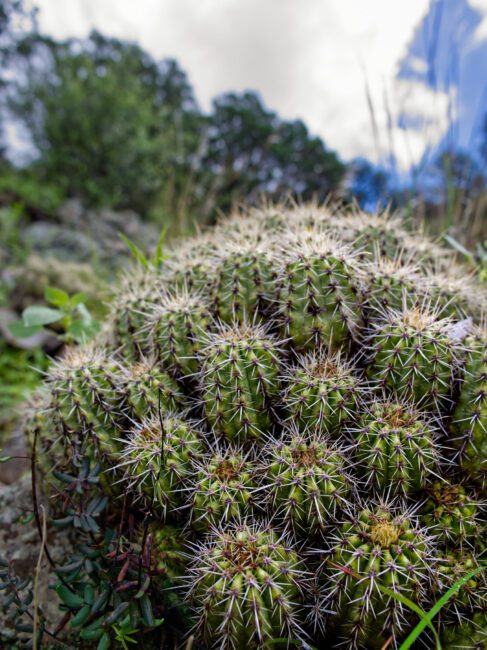 If you found this review useful, you can support our efforts at Photography Life by purchasing your equipment through our links to B&H:
Thank you for reading, and let me know in the comments if you have any questions about this lens!
Leica Summilux DG 12mm f/1.4 ASPH
Optical Performance

Build Quality

Value
Photography Life Overall Rating